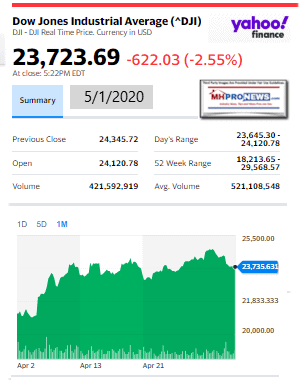 Art Linkletter, a one-time spokesperson for the Western States Manufactured Housing industry, used to have a hit television show entitled "Kids Say the Darndest Things." Earlier today, a young child told who went out to ride his bicycle told his still younger sibling who had stepped outside to follow him – as if it was warning not to come further outside – "Don't blame me if you die." It was an arguably an example of how COVID19 has impacted the minds of even grade-school age kids.
That "kids say the darndest things" statement is also a dark summary of what manufactured housing independents need to ponder in the months ahead. Here's why, based on an April 16,2020 survey by the Gallup organization.
The majority of Americans (57%) are worried about getting COVID-19
Just shy of half, 48%, fear severe financial hardship befalling them
Partisanship strongly colors both concerns
That topic of how manufactured housing could in principle find the silver lining to the dark cloud of the Wuhan Virus will be part of an upcoming report on MHProNews. But our featured focus tonight is different, yet still related.
It's this. The CCP Virus (a.k.a. coronavirus) pandemic has slowed, but has not halted antitrust interest by the federal government. A legal brief by the National Law Review and other sources will be our featured item.
Besides the risks of the pandemic – health, economic, political, etc. – there is the ongoing risks caused by the Omaha-Knoxville-Arlington axis and their allies to manufactured housing independent and investors. You may not find that risk in a publicly traded firm's K-10 SEC filings, but it should be.
As usual, that spotlight will follow our closing market snapshot graphics, precedes our industry connected stock updates still further below, and will be found after our standard fare which includes the left-right business news headline. As a shameless plug, this is the only place in all of manufactured housing media where you get all of this every business evening or night. It is one of several reasons why this is the runaway most-read trade media in all of manufactured housing. Numbers 2, 3, or 4 don't even come close for the engagement/readership levels on "Industry News, Tips and Views Pros Can Use." ©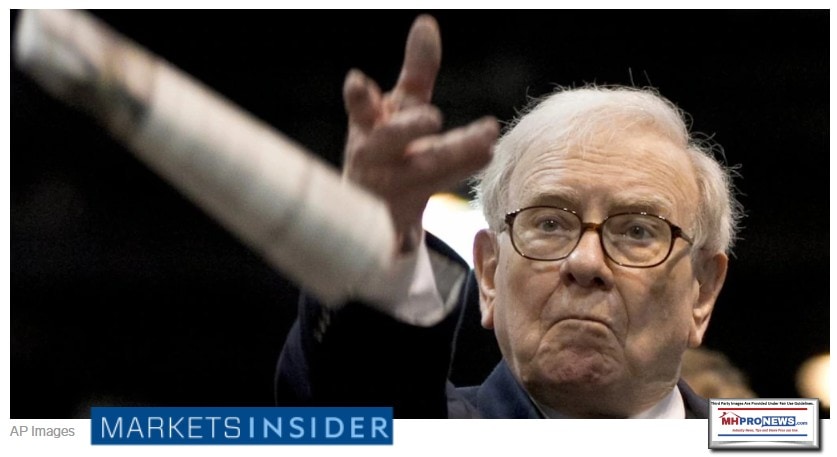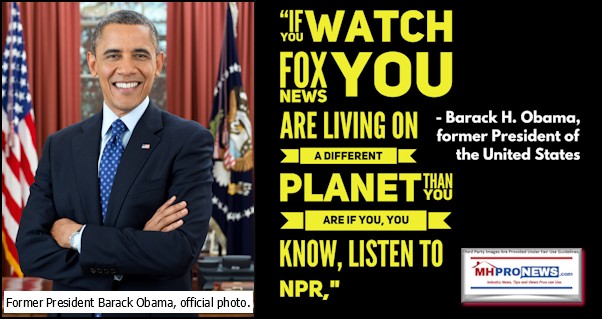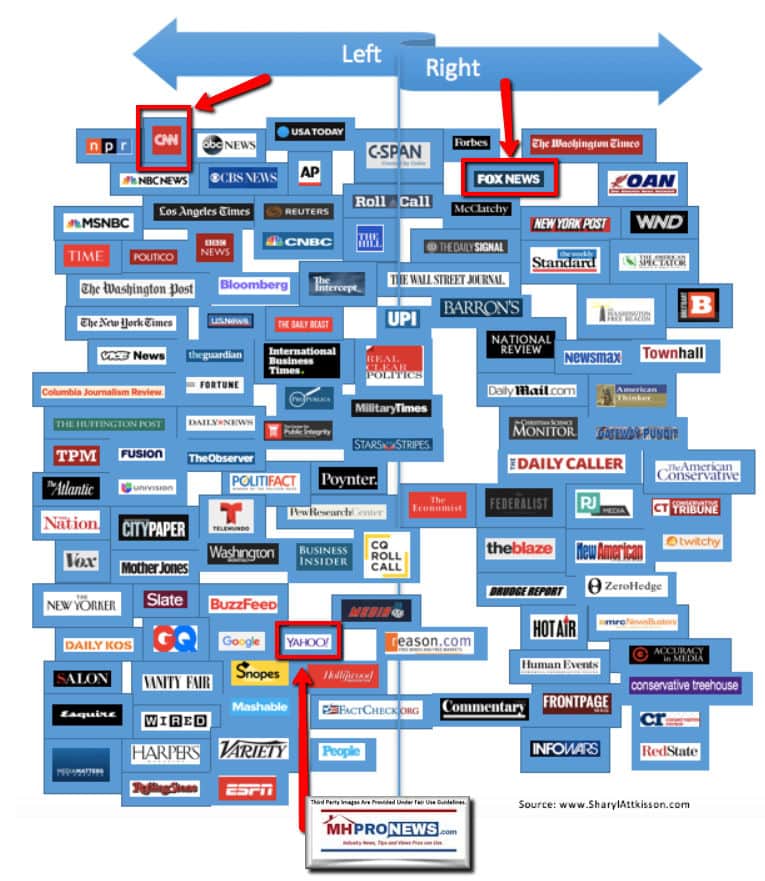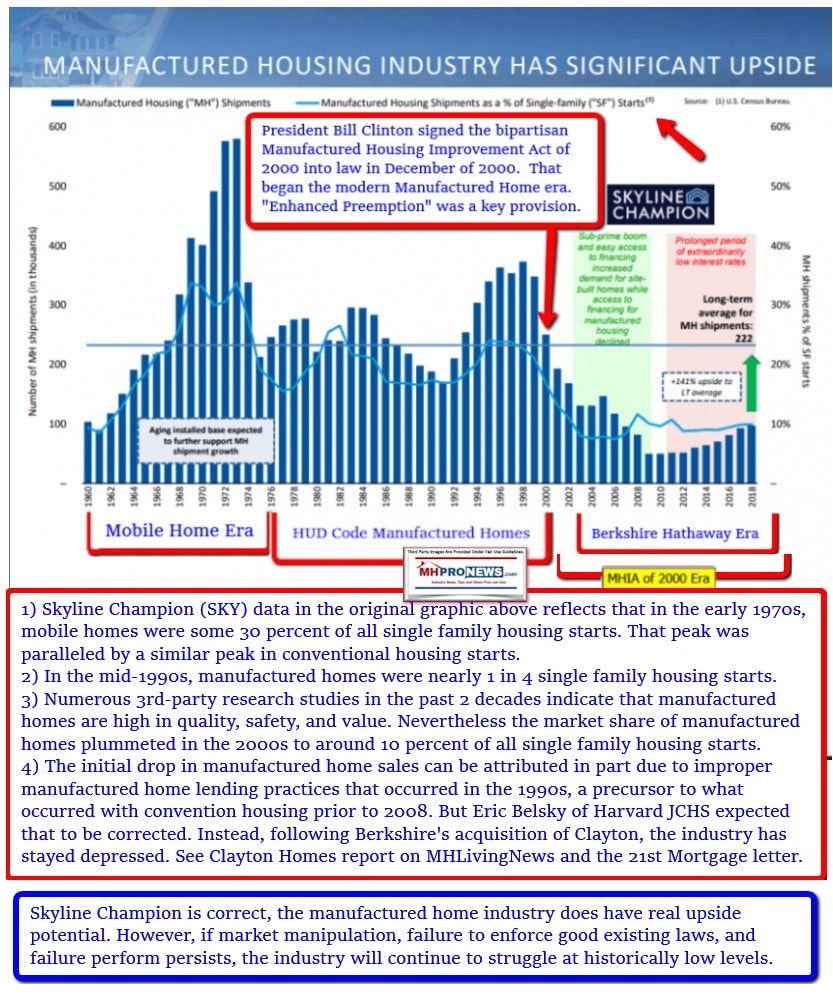 Headlines from left-of-center CNN Business
In search of wipes
Disinfectant wipes are hard to find, but one company found a fix to boost supply
Welcome to the most expensive US stock market in two decades
It's an insane time for Trump to pick (another) fight with China
There's a tsunami of airline job losses in Europe. US carriers could be next
LIVE UPDATES Clorox sales surge 15%
SPECIAL REPORT Unemployment claims from Asian Americans have spiked 6,900% in New York. Here's why
Lessons from China: How the future of global business has changed forever
Warren Buffett rescued Corporate America in 2008. He's got $130 billion in cash to do it again
Exxon posts its first loss in decades, and Chevron slashes spending
How space tourism and rockets to Mars became 'critical' business during the pandemic
SpaceX COO outlines SpaceX's Covid-19 response, striking contrast with Elon Musk
Kroger is limiting ground beef and pork purchases in some stores
Lawmakers demand Jeff Bezos testify on Amazon's alleged misuse of data
Jeff Bezos tells shareholders to 'take a seat' as Amazon manages Covid-19
A window display at Macy's on G Street NW, in Washington, D.C., is pictured on Friday, April 24, 2020.
Malls and retail stores are reopening. But shoppers may not come back
WASHINGTON DC, USA – MARCH 9: Elon Musk, Founder and Chief Engineer of SpaceX, speaks during the Satellite 2020 Conference in Washington, DC, United States on March 9, 2020.
Tesla stock tanks after Musk tweets price is 'too high'
A clerk scans a can of sanitizing wipes as she checks out groceries behind a plexiglass panel at a Hy-Vee grocery store Thursday, March 26, 2020 in Overland Park, Kan. Stores have begun installing the shields in checkout aisles as a precaution to protect clerks and help stop the spread the new coronavirus.
This is the most dangerous place in the grocery store
PAYING BILLS
Pedestrians wearing face masks cross an intersection in downtown Los Angeles, California during the coronavirus COVID-19 pandemic on April 14, 2020. – California Gavin Newsom said Tuesday California is "bending the curve" of the coronavirus pandemic and outlined six indicators that must be reached before the state's stay-at-home orders can be relaxed.
Student loans. Utility bills. How to get help if you can't pay your bills
What to do if you can't pay rent today
Read this before you apply for a personal loan
What happens when your employer cuts your pay?
Businesses struggle to rehire as states reopen
A COLLAPSE IN OIL DEMAND
An employee stands on the deck of a pilot boat in view of the Ocean Princess oil platform, operated by Diamond Offshore Drilling Inc., in the Port of Cromarty Firth in Cromarty, U.K., on Tuesday, Feb. 16, 2016. The pace of drilling in the North Sea, the center of U.K. oil production for the past 40 years, has sunk to a record as crashing energy prices force explorers to abandon costly projects.
The oil bankruptcies are just beginning. Here's who could be next
Shell cuts dividend for first time since WWII
Trump promises to rescue beleaguered oil companies
Global oil crisis: Bottom of the barrel is still unclear
Oil prices went negative. Here's why
Headlines from right-of-center Fox Business
HEALTH CARE
FDA clears Gilead's emergency coronavirus treatment remdesivir
The Food and Drug Administration has authorized the emergency use of Gilead's experimental drug remdesivir for COVID-19 treatment.
Stocks slump as coronavirus hits big tech, oil earnings
LIFESTYLE
New study shows coronavirus can't stop America's vital trucking industry
LIFESTYLE
May Day demonstrators, lockdown protesters take to streets nationwide
Essential retail workers strike for hazard pay as pandemic drags
ECONOMY
9 states will lead US coronavirus recovery, White House economists say
OPINION
5 essential coronavirus lessons for anyone with a retirement account
FUTURE OF FLYING
AIRLINES
Big 4 airlines take on coronavirus with new safety measures
CEO SLAMS BRAKES
TESLA
Elon Musk: Tesla's stock price is out of control
APPETITE RETURNS
FOOD & DRINKS
Filet mignon bounces back from record low coronavirus price
CLASS ACTION
COLLEGE
Surge in students suing colleges for refunds amid coronavirus shut downs
READ THE FINE PRINT
MONEY
Why small businesses could miss out on coronavirus loan forgiveness
NAILING IT
LIFESTYLE
Construction spending looks to escape early coronavirus impacts
NOTHING TO SEE HERE
SPACE BUSINESS
NASA begs public amid coronavirus outbreak: Avoid historic Space X launch
TAKING OFF
TRAVEL
People are flying again despite coronavirus travel restrictions
CHARGING AHEAD
NEWS
California county defies governor's virus order, begins reopening process
'I AM PRAYING'
ECONOMY
Landlords bracing as tenants go on rent strike across US in bid to send message
'SOUND TORTURE'
TECHNOLOGY
Amazon HQ construction site angers sheltered-in-place locals
KEEP UP WITH THEM
REAL ESTATE
Malibu 'Kardashians' beachfront mansion up for auction
IT'S A WASH
LIFESTYLE
Cleaners risk health to work during coronavirus pandemic, then lose jobs
FARMHOUSE MASSACRE
INDUSTRIES
Thousands of healthy pigs being killed as meatpacking backlog hits farms
THE NEW NORMAL
LIFESTYLE
Americans returning to work finding very different post-coronavirus reality
POLITICS
Joe Biden's true net worth suggests he may need a new nickname
LIFESTYLE
South Carolina island gets $1M coronavirus relief loan, returns it after backlash
MARKETS
US agency finds no apparent air bag defect in older GM cars
LIFESTYLE
Cuomo: Coronavirus forcing all New York schools to remain closed through spring
MARKETS
Coronavirus-shuttered trading floors starting to reopen
COLLEGE
Feds eye US college system's ties to Chinese lab probed over coronavirus
LEGAL
Hot Pockets heiress, ex-PIMCO CEO granted delays in prison sentences
MONEY
Mnuchin calls out these schools for taking small biz relief, urges returns
MONEY
Ultra-luxe Fisher Island Club rejects virus aid, but some members wanted it
MONEY
More restaurants could start taking SNAP benefits
MONEY
5 things to know about this year's Berkshire Hathaway annual meeting
VIDEO
WATCH: Thunderbirds fly just inches apart, fighter pilot says
MEDIA
Judge rules in Meghan Markle's legal battle against tabloid over private letter
BUSINESS LEADERS
How much Buffett's axed 'Woodstock for Capitalists' is costing local economy
OPINION
Varney: Reopening economy puts coronavirus lockdown orders to the test
OPINION
Ex-Defense secretary: This FCC decision could do more harm than any adversary
FOOD & DRINKS
Chicken sandwiches propel Popeyes' sales surge; Tim Hortons not so lucky
RETAIL
Walmart paying massive amount in employee bonuses with 'more to come'
ENERGY
Chevron dividend 'safe and secure,' CEO promises
ENTERTAINMENT
Ellen Degeneres' bodyguard at 2014 Oscars backs up not-so-nice allegations: 'She's cold'
10 Market Indicator Closing Summaries – Yahoo Finance Closing Tickers on MHProNews…



Featured Focus – Where Business, Politics and Investing Can Meet
"Florida Cancer Center to Pay $100 Million in Antitrust Probe of Oncology Industry," said the Wall Street Journal. "Justice Department antitrust chief Makan Delrahim alleged that FCS and its co-conspirators had agreed to cheat by limiting cancer patients' choices."
"House antitrust subcommittee demands Jeff Bezos testify," reported the Washington Examiner.
"The House antitrust subcommittee announced Friday it is investigating Amazon for antitrust violations and demanded CEO Jeff Bezos" testify.
Facebook, Google and others who are facing state and/or federal may be catching a temporary pause in the antitrust action, due to the CCP Virus (Chinese Communist Party Virus, a.k.a. COVID19), but there is no serious indications that they are by any means over.
With that backdrop, in a message to MHProNews, The National Law Review provided the following legal summary update on Thursday, April 30, 2020.
Antitrust M&A Snapshot: January – March 2020 Update
The Federal Trade Commission (FTC) and Department of Justice (DOJ) faced new issues this quarter with the unprecedented challenges brought about by the COVID-19 global pandemic. In March, the agencies made certain changes to the merger review process to accommodate businesses and counsel working remotely. However, merger reviews, challenges, trials and consents have continued as usual at both agencies despite the additional obstacles.
SNAPSHOT OF EVENTS
UNITED STATES
Merger Enforcement Agencies Respond to COVID-19 Challenges
On March 13, 2020, the FTC announced that the Premerger Notification Office (PNO) would implement a temporary e-filing system for Hart-Scott-Rodino (HSR) premerger filings. The filings to both the PNO and DOJ's premerger office now occur only through secure file transfer, with no paper or DVD submissions accepted. For several weeks after the agencies implemented the e-filing system, they did not grant early termination of any review, but they resumed granting early terminations as of March 30. In addition to the electronic filing, on March 17, 2020, the DOJ announced that it would conduct all meetings by phone or video and all depositions by video. The DOJ also announced that for all mergers currently pending or that may be proposed, the Antitrust Division was requesting an additional 30 days for timing agreements and would revisit existing timing agreements "if circumstances require." The FTC has also been requesting additional time for reviews in its timing agreements with merging parties. Overall, the disruptions to the agencies' normal practices, as well as the overall disruptions to business at merging parties as well as third parties with relevant information, are likely to extend the merger review process. Congress is also considering legislation to extend the 30-day initial HSR waiting period in times of emergencies such as COVID-19.
New Vertical Merger Guidelines Released
On January 10, 2020, the FTC and DOJ released joint draft vertical merger guidelines to update the long outdated 1984 statement on non-horizontal mergers. The new guidelines outline the enforcement policies and practices the agencies have been applying for some time. They focus primarily on the potential for competitive harm through the foreclosure of access to a key resource, either an input or a customer base, that rivals of the merging company need to access in order to compete effectively. Notably, the guidelines state that the agencies are "unlikely to challenge" a vertical merger when the companies have a combined share of the relevant market of less than 20%.
FTC's Increased Number of Challenges
In January and February 2020, the FTC sought to block or unwind four deals, which matches the number of transactions it challenged in all of 2019. All four of the challenged deals involve the elimination of a direct horizontal competitor. Meanwhile, the DOJ has not yet announced any challenges in 2020."
##
MHProNews Analysis and Commentary
As MHProNews has previously report over a period of years, there are several antitrust and other legal/regulatory concerns that face specific firms involved in manufactured housing. Per sources, among the most prominent among these are Berkshire Hathaway connected brands.
Complaints to State and Federal Officials, Agencies About Corrupt Practices in Manufactured Housing Industry Growing
The issue should be framed by a proper understanding of antitrust law, which for too many years have been marginalized by both major parties. A good overview is the report below.
Applying Democratic, Republican & Barak Orbach's Monopolization Logic to Affordable Housing Crisis Impacting Manufactured Home Industry
Specific antitrust, market manipulation, and deceptive trade practice type allegations are examined in the report linked below.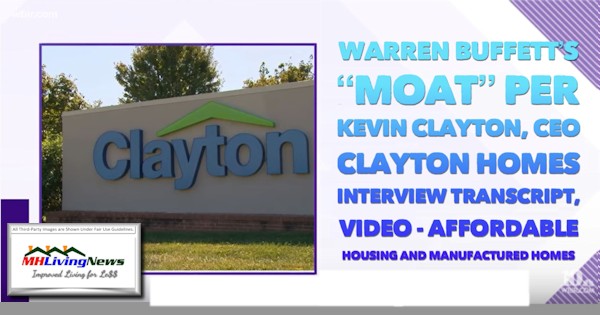 Even more detailed is one of the most read report in manufactured housing in the past 6 months, which is linked below.
The first of the related reports set a broader national context in the era of COVID19.
Related Reports:
Insiders Update COVID19-Skyline Champion, Financial Analyst Warns Investors Against SKY Stock
Opportunity Knocks. Fixing What's Wrong in Manufactured Housing; plus Sunday MHVille Headline Reports Review 4.19 to 4.26.2020
Manufactured Home Communities REIT Reports April Site and Home Rental Collections, plus Manufactured Housing Investing, Stock Updates
Illusions, Collusions – "Heads I Win, Tails You Lose" – "Never Let a Serious Crisis Go To Waste" – Gates, Buffett Massive Money Grabs?
What Andy Gedo – ManageAmerica Partner, Manufactured Housing Institute Supporter – Revealed About Clayton, Cavco and Skyline Champion Manufactured Homebuilders
Bias Confirmation, MHI's SBA PPP Funding Effort, plus Sunday Manufactured Home Headlines Review 4.19.2020
Debate! Current, Former Manufactured Housing Institute Members Battle Over Clayton Homes, MHI, Other Key Member Activities and Industry Performance
Historic Insights; Legacy Housing, Franklin Homes, Other HUD Code Builders and 2020 Tunica Show Cancellation Impact
MMI Exec Michael Glass' Exclusive Analysis on COVID19 Impact on Manufactured Home Communities; Latest 2020 "Parks" Data & Trends
Special COVID19 Economic Data, Report and Projections from Marcus & Millichap, plus Manufactured Home Stock, Investing Updates
Communities, Assoc Exposé – Whistleblower "Leaks" – Lesli Gooch Manufactured Housing Institute (MHI) CEO and Sheila S. Dey, Executive Director Western Manufactured Housing Communities Association (WMA)
MHARR Warns-Not Just Factories, Retailers Need "Essential" Business Designation, plus Manufactured Home Stock, Investing Updates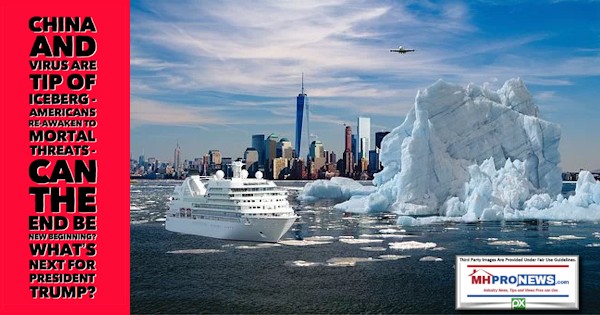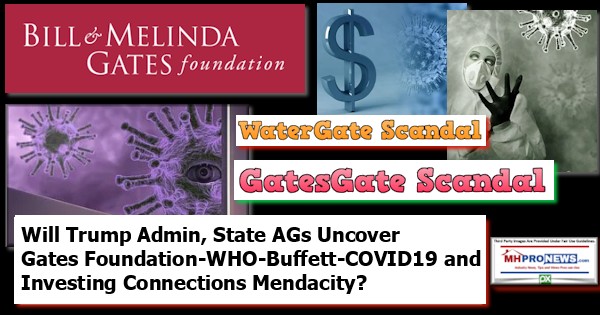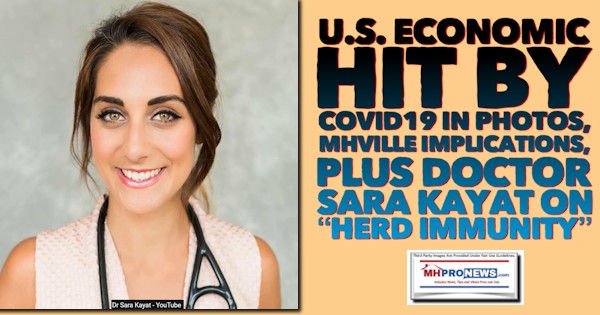 Clayton Update; Pro-Trump Independents vs Anti-Trump MH Communities Green Courte Partners CEO David Lentz? Plus, Manufactured Housing Headlines in Review 3.22 to 3.29.2029
Warren Buffett's Buffet – Revealing Secrets, Unmasking Corruption in Business, Nonprofits or Government – Current, Former Managers or Workers Step Up with Tips, Insights and Whistleblowing
Peter Buffett, Warren's Son on Charitable-Industrial Complex and Philanthro-Feudalism – Insiders Look at Nonprofits, Are They Protecting or Harming Supposed Beneficiaries?
Manufactured Housing Industry Investments Connected Closing Equities Tickers
Some of these firms invest in manufactured housing, or are otherwise connected, but may do other forms of investing or business activities too.
NOTE: The chart below includes the Canadian stock, ECN, which purchased Triad Financial Services, a manufactured home industry lender
NOTE: Drew changed its name and trading symbol at the end of 2016 to Lippert (LCII).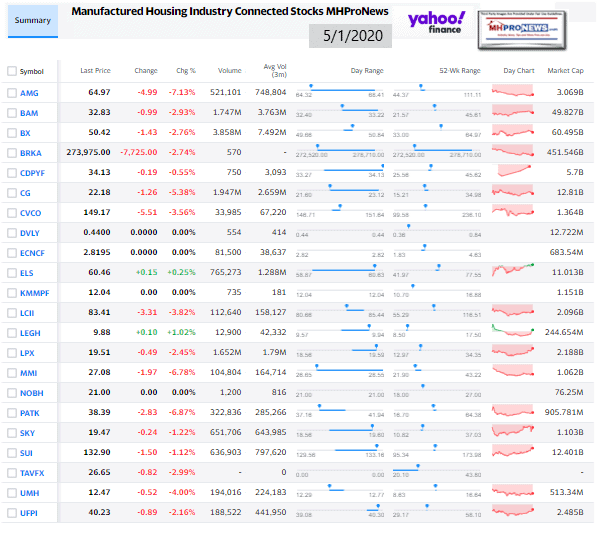 Spring 2020…
Berkshire Hathaway is the parent company to Clayton Homes, 21st Mortgage, Vanderbilt Mortgage and other factory built housing industry suppliers.
· LCI Industries, Patrick, UFPI, and LP each are suppliers to the manufactured housing industry, among others.
· AMG, CG, and TAVFX have investments in manufactured housing related businesses. For insights from third-parties and clients about our publisher, click here.
Enjoy these 'blast from the past' comments.
MHProNews. MHProNews – previously a.k.a. MHMSM.com – has celebrated our tenth anniversary and is in year 11 of publishing.



Learn more about our evolutionary journey as the industry's leading trade media, at the report linked below.https://www.manufacturedhomepronews.com/celebrating-10-years-of-goal-and-solution-oriented-manufactured-home-industry-innovation-information-and-inspiration-for-industry-professionals/· For expert manufactured housing business development or other professional services, click here.
· To sign up in seconds for our industry leading emailed headline news updates, click here.

Disclosure. MHProNews holds no positions in the stocks in this report.
2019 Year-End Totals Reveals Decline in New HUD Code Manufactured Home Production, Shipments vs. 2018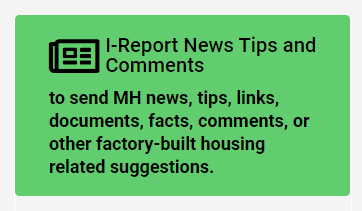 That's a wrap on this installment of "News Through the Lens of Manufactured Homes and Factory-Built Housing" © where "We Provide, You Decide." © (Affordable housing, manufactured homes, stock, investing, data, metrics, reports, fact-checks, analysis, and commentary. Third-party images or content are provided under fair use guidelines for media.) (See Related Reports, further below. Text/image boxes often are hot-linked to other reports that can be access by clicking on them.)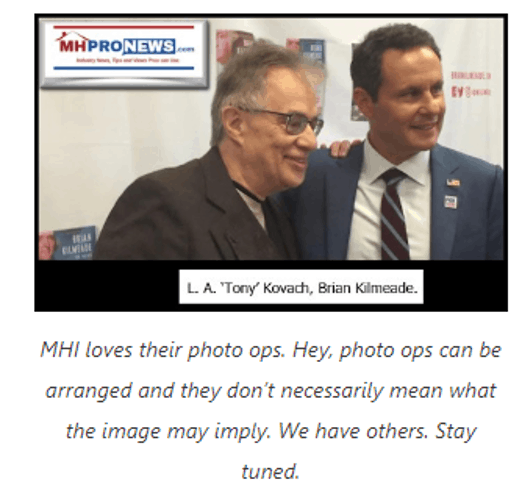 By L.A. "Tony" Kovach – for MHLivingNews.com.
Tony earned a journalism scholarship and earned numerous awards in history and in manufactured housing. For example, he earned the prestigious Lottinville Award in history from the University of Oklahoma, where he studied history and business management. He's a managing member and co-founder of LifeStyle Factory Homes, LLC, the parent company to MHProNews, and MHLivingNews.com. This article reflects the LLC's and/or the writer's position, and may or may not reflect the views of sponsors or supporters.
http://latonykovach.com Connect on LinkedIn: http://www.linkedin.com/in/latonykovach