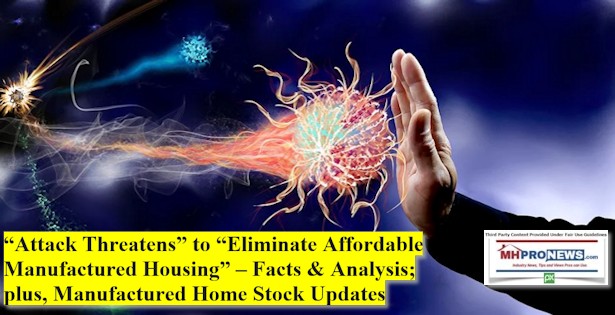 Yes, the Manufactured Housing Institute (MHI) said that 'hundreds' of form emails have been sent by MHI members and/or affiliate members regarding the looming Department of Energy (DOE) rule. Yes, MHI admits that this would be harmful to the industry. But MHI has apparently left out some key items. They have claimed an achievement, the delay of this rule, that was specifically requested by the Manufactured Housing Association for Regulatory Reform (MHARR), which has been on this issue since 2007. Where is MHI's evidence that they even made such a request? By contrast, MHARR specifically asked for more time in their comments. Perhaps more important, a DOE document tip makes it clear that this was an unreported MHI outreach to DOE that apparently belies MHI's posturing.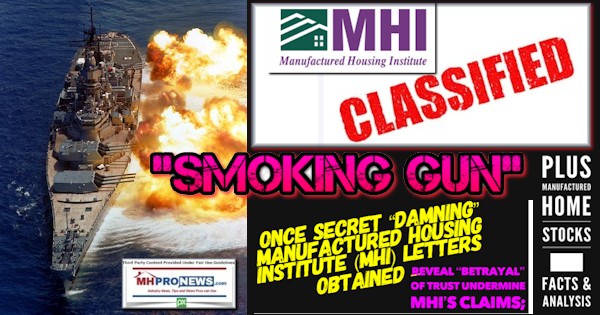 Additional, as MHProNews first reported almost 2 years ago, Warren Buffett and other allies of his apparently helped fund the lawsuit that brought the industry to this risky position.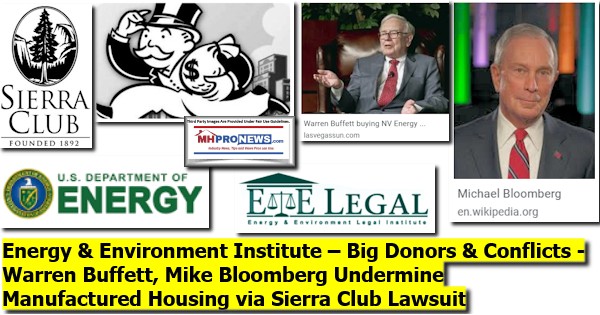 There will be more following the MHARR comments, which said in part that the DOE rule "attack that threatens to eliminate mainstream, affordable manufactured housing as it exists today."

MHARR Supplemental Comments Urge MHCC to Intensify Opposition to DOE Energy Rule
NOVEMBER 16, 2021
TO:                MHARR MANUFACTURERS
                       MHARR STATE AFFILIATES
                       MHARR TECHNICAL REVIEW GROUP
FROM:           MHARR
RE:                 MHARR SUPPLEMENTAL COMMENTS URGE MHCC TO INTENSIFY OPPOSITION TO DOE ENERGY RULE
             Comments submitted to the statutory Manufactured Housing Consensus Committee (MHCC) by the Manufactured Housing Association for Regulatory Reform (MHARR) (see, copy attached) urge the MHCC to redouble its already-stated opposition to the proposed manufactured housing "energy conservation" rule published by the U.S. Department of Energy (DOE) on August 26, 2021 and a related Notice of Data Availability (NODA) published on October 26, 2021.
MHARR's comments to the MHCC concerning the DOE NODA, filed on November 12, 2021, are in advance of an MHCC meeting scheduled for November 19, 2021, to consider additional information and analysis set forth in the NODA, allegedly in further support of the DOE-proposed energy standards that could add more than $12,000 to the retail cost of a new double-section manufactured home, without even considering the cost impact of new and additional testing, enforcement and regulatory compliance requirements that would be necessitated by the new standards.
MHARR, for its part, has consistently opposed DOE energy standards for manufactured homes since the matter was first broached in 2007 (the only industry organization to do so), as representing an unnecessary, destructive and discriminatory burden on lower and moderate-income Americans that will needlessly exclude millions of potential purchasers from the manufactured housing market and from homeownership (with all of its attendant benefits) altogether.
In addition to the comments provided to the MHCC on the October 26, 2021 NODA, MHARR will also file separate supplemental comments with DOE to address the specific assertions set forth in the NODA. Those comments will be filed, as usual, in advance of the November 26, 2021 comment deadline and made available to industry members for use or reference in their own comments.
As it has previously, MHARR urges other industry organizations and members to submit their own comments in opposition to the DOE proposed rule and NODA as a needless, destructive and extreme act of regulatory overreach. Ultimately, however, as MHARR has emphasized previously, court action by the industry may be necessary to stop this baseless attack on the industry's homes and American consumers of affordable housing – an attack that threatens to eliminate mainstream, affordable manufactured housing as it exists today.
cc: Other HUD Code Industry Manufacturers, Retailers, Communities and State Associations
Manufactured Housing Association for Regulatory Reform (MHARR)
1331 Pennsylvania Ave N.W., Suite 512
Washington D.C. 20004
Phone: 202/783-4087
Fax: 202/783-4075
Email: MHARR@MHARRPUBLICATIONS.COM
Website: manufacturedhousingassociation.org
Attachment download linked here. ##
The image below is provided by MHProNews, and is not from the MHARR release.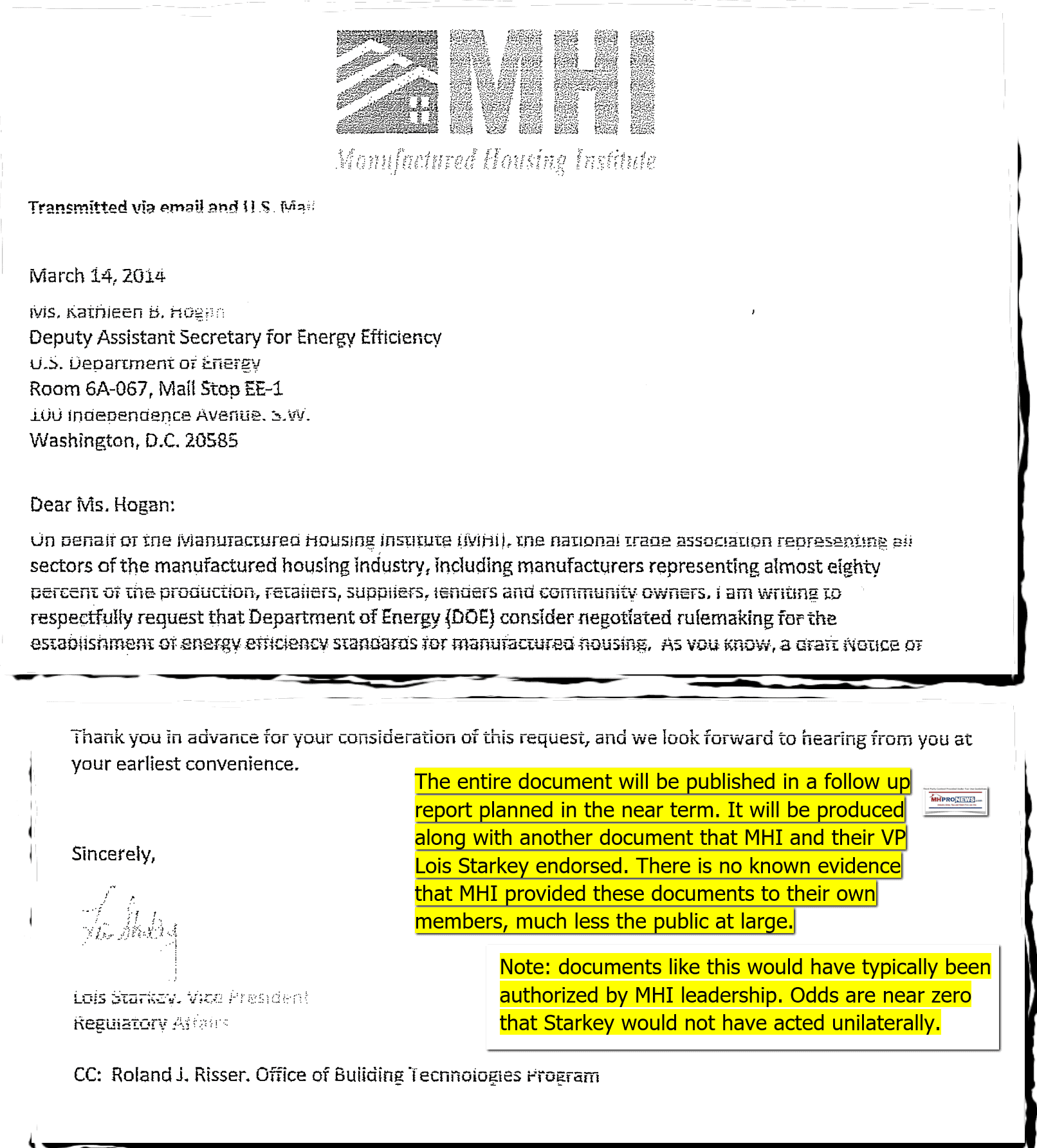 Additional Information, More MHProNews Analysis and Commentary in Brief  
An industry skeptic once observed that MHARR and MHI have overlapping members. That's true. But that does not mean that MHARR is just another shadow boxer, somehow akin to MHAction is to MHI, both receiving Buffett bucks.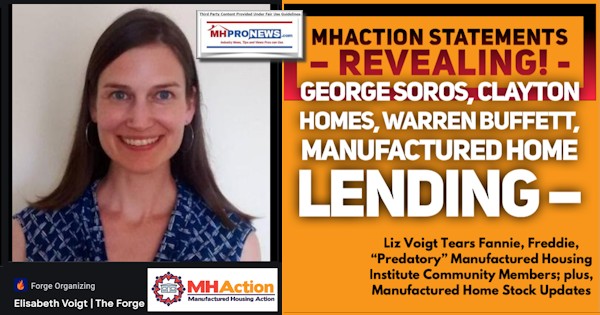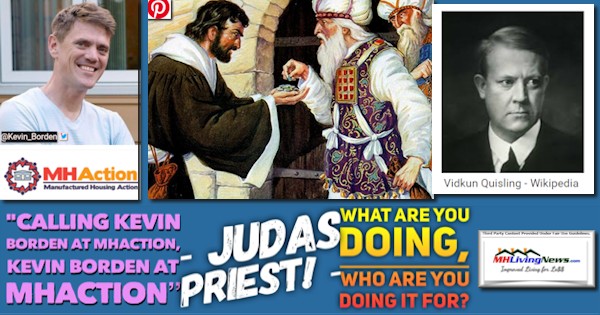 MHAction, given repeated opportunities to stand up for specific steps that would benefit consumers as well as 'white hat' brands in manufactured housing arguably demurred; see the reports linked above.  That's mentioned because in an era of deceptions big and small, MHARR stands because they have decades of history that reveals them to be a beacon of authentic advocacy on behalf of their members.  As a stating the obvious disclosure, MHARR is an advertiser on our site.
That said, at various times, so too was MHI, Clayton Homes, 21st Mortgage Corporation, and others such as MHVillage, to name but a few.
On topic after topic of of critical importance to unlock opportunities for robust growth, MHARR has gone above and beyond their specific mandate of representing producers of HUD Code manufactured housing.
By contrast, MHI et al are often apparently guilty of posturing efforts without doing what logically should follow their pretty words.
The fact that some producers of HUD Code manufactured housing that are MHI members does not keep them from supporting MHARR. They may do so for a range of reasons, from hedging their bets, to realizing that MHI's dominating brands need a check from within the industry.
A quick review of recent developments demonstrates just what a sad charade MHI appears to be. MHI and MHARR on paper often say some similar things.
For instance:
On the Manufactured Housing Improvement Act of 2000 (MHIA), both MHARR's Mark Weiss, and MHI's CEO Lesli Gooch have spoken out in favor of implementing "enhanced preemption." But MHI has yet to engage in any known legal effort to promote the enforcement of enhanced preemption. MHI's several times the size in staff and budget of MHARR. MHARR specifically states they are producers group. MHI, by contrast, says that they "represent" "all segments" of manufactured housing (or they may say, of 'factory built housing').  If so, then why does MHI's posturing without action tend to benefit consolidators at the expense of independently owned firms? If MHI truly represents all segments, why are they not suing in court to get the MHIA enforced? After all, a Tiny House nonprofit and the Institute of Justice have teamed up to do just that to promote tiny houses in Calhoun, GA.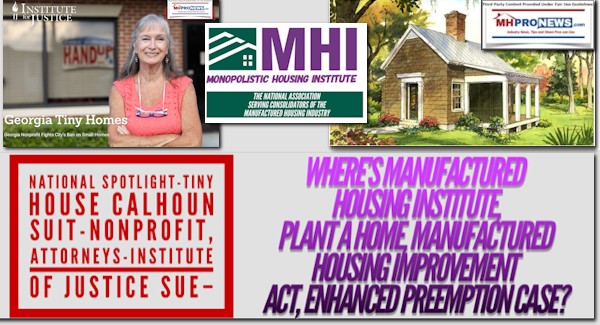 So why hasn't MHI done something similar, say, in Ayden NC, where Rev. Ivory Mewborn has been advocating for the Taft family's rights to buy a manufactured home?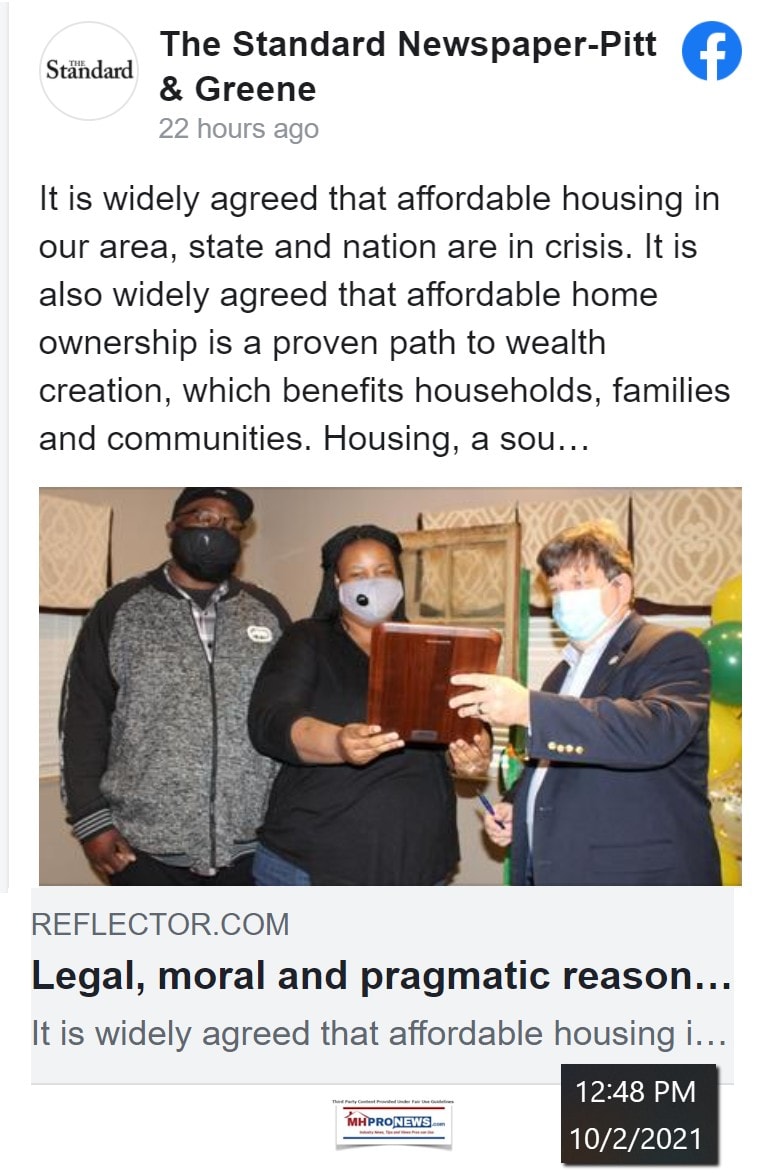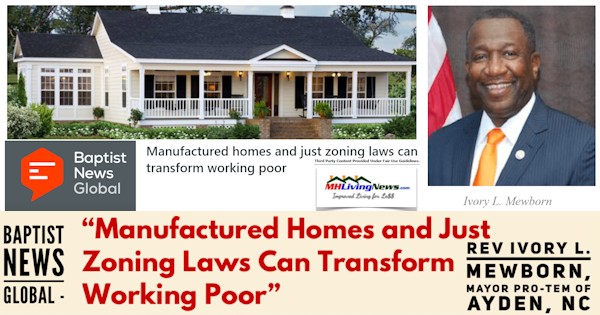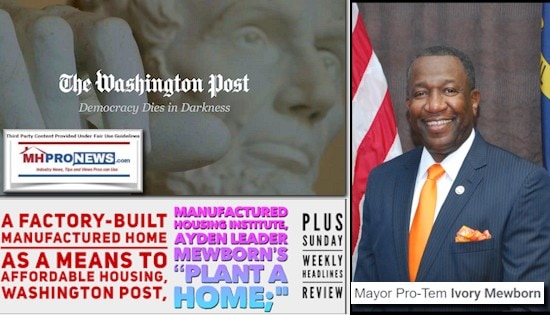 Meaning, MHI will say the right things without doing the right things – isn't that the pattern for roughly the past 2 decades? Not only has MHI not done their own stated job, they apparently – in concert with their dominating brands – have kept state associations that they call 'affiliates' from doing their job too. MHARR invited dozens of state associations to work with them to get enhanced preemption legally enforced. But MHI 'affiliates' failed to accept the MHARR offer.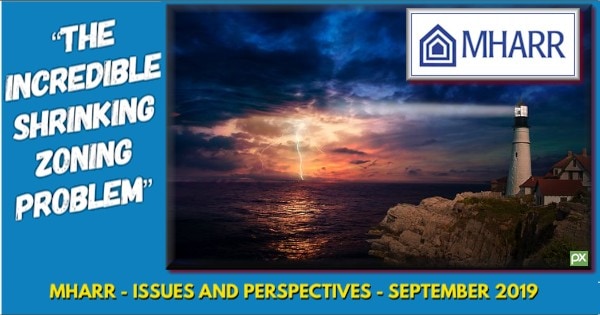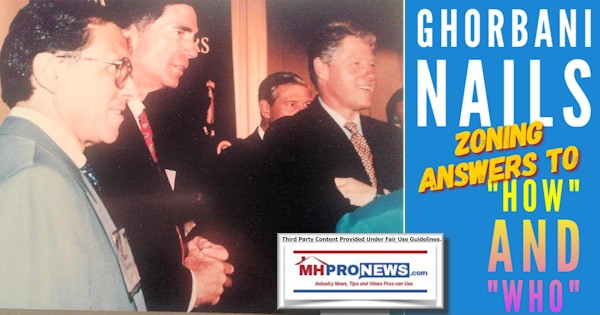 On getting more lending, MHI has claimed to support more lending. But when their behavior is closely examined, it reveals a darker reality that Prosperity Now's Doug Ryan has aptly called out publicly.  The second link below reveals that MHI, which loves to tout their 'housing partners,' failed to join some of their own 'partners' and own members in signing onto a letter to the Federal Housing Finance Agency (FHFA) that urges them to move the GSEs to do what MHI claims to want. Can you spell posturing without performance? Blatant capital H Hypocrisy?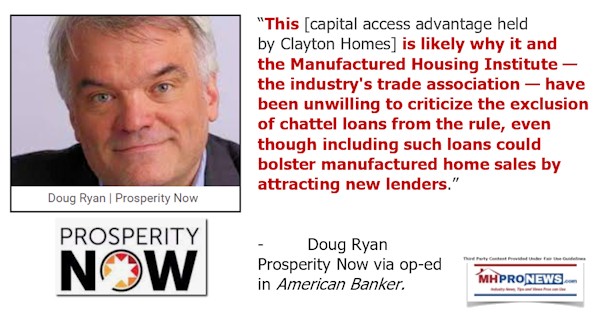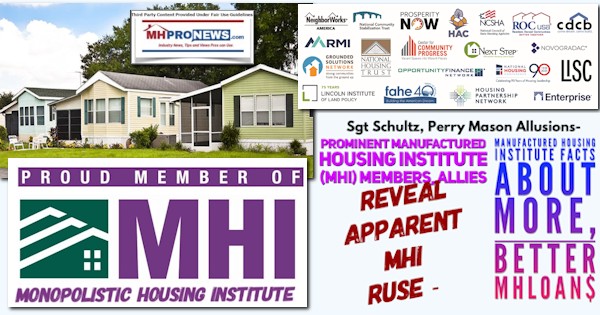 So, when this is the pattern that stands publicly unrefuted by MHI, their own attorneys, and dominating brands, why should anyone trust MHI on this DOE Energy issue?
MHARR has warned that this threat is so grave that legal action may be needed. It remains to be seen what MHARR will specifically announce on that topic. That said, why hasn't MHI even mentioned legal action to stop this DOE energy rule, if needed? Could it be that they want this rule, as one more tactic in the Buffett moat toward consolidation of the industry?
To learn more, see the linked related reports.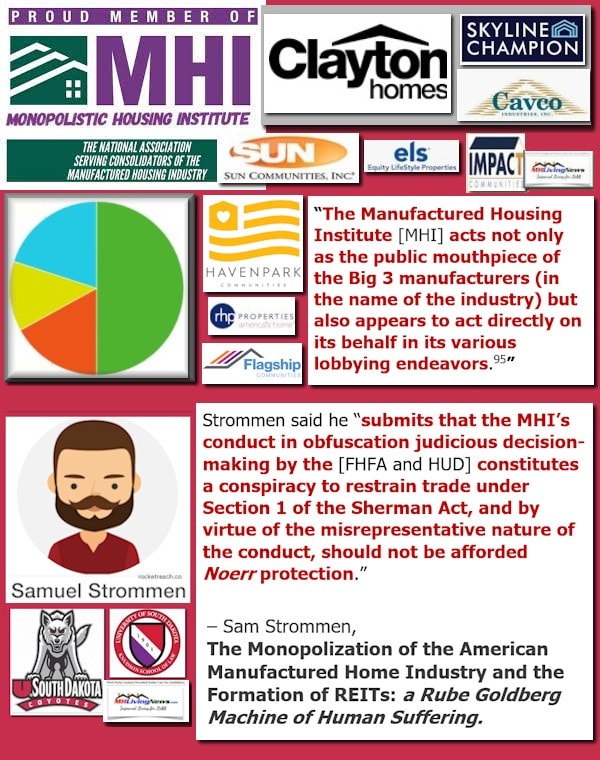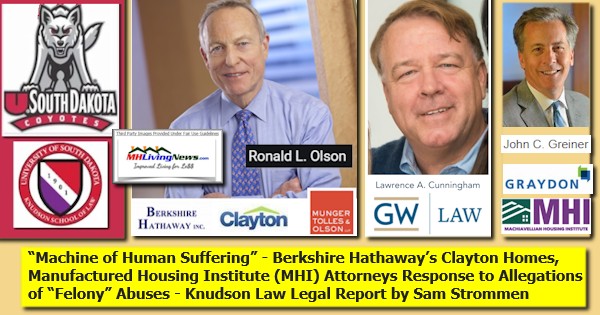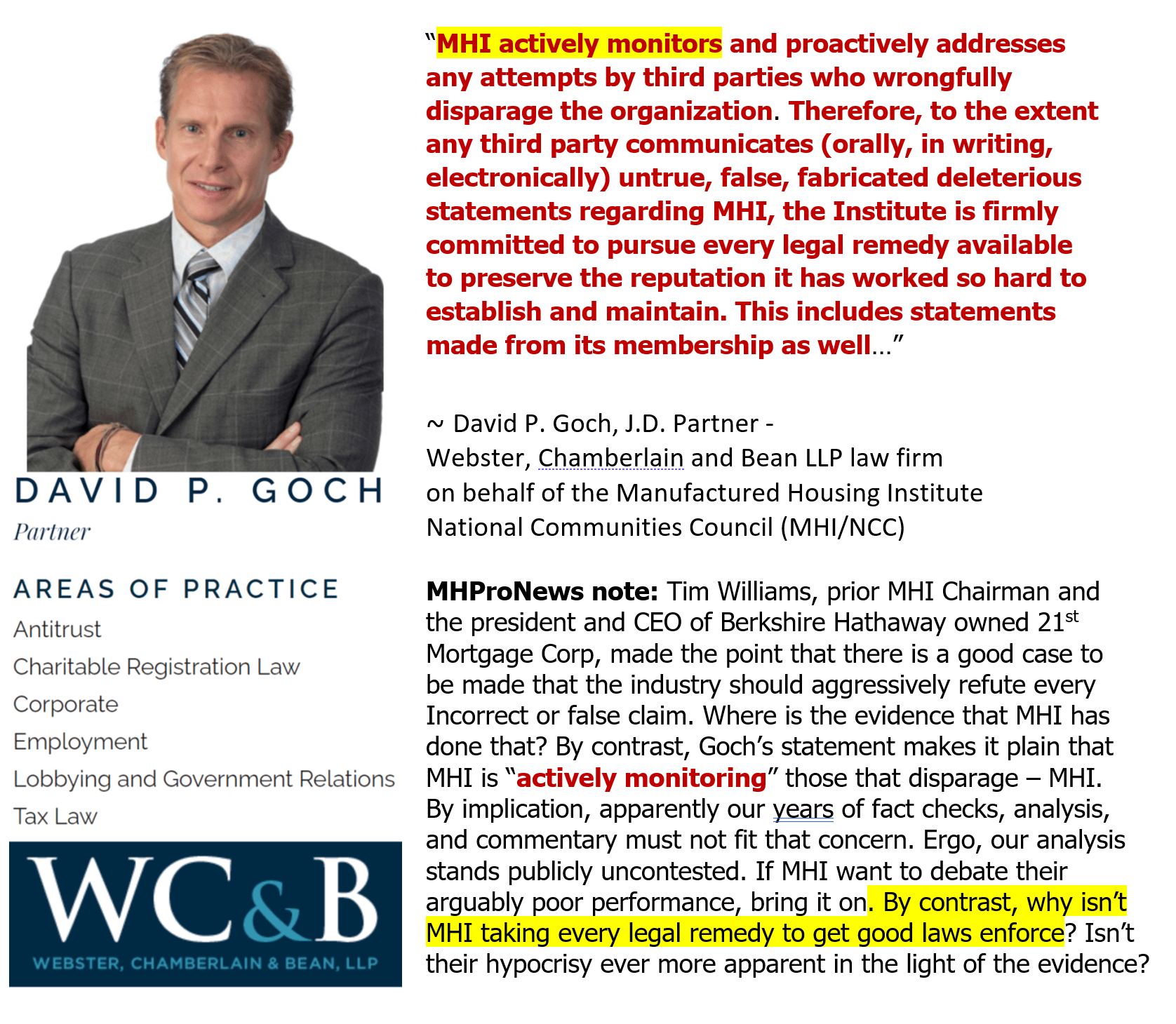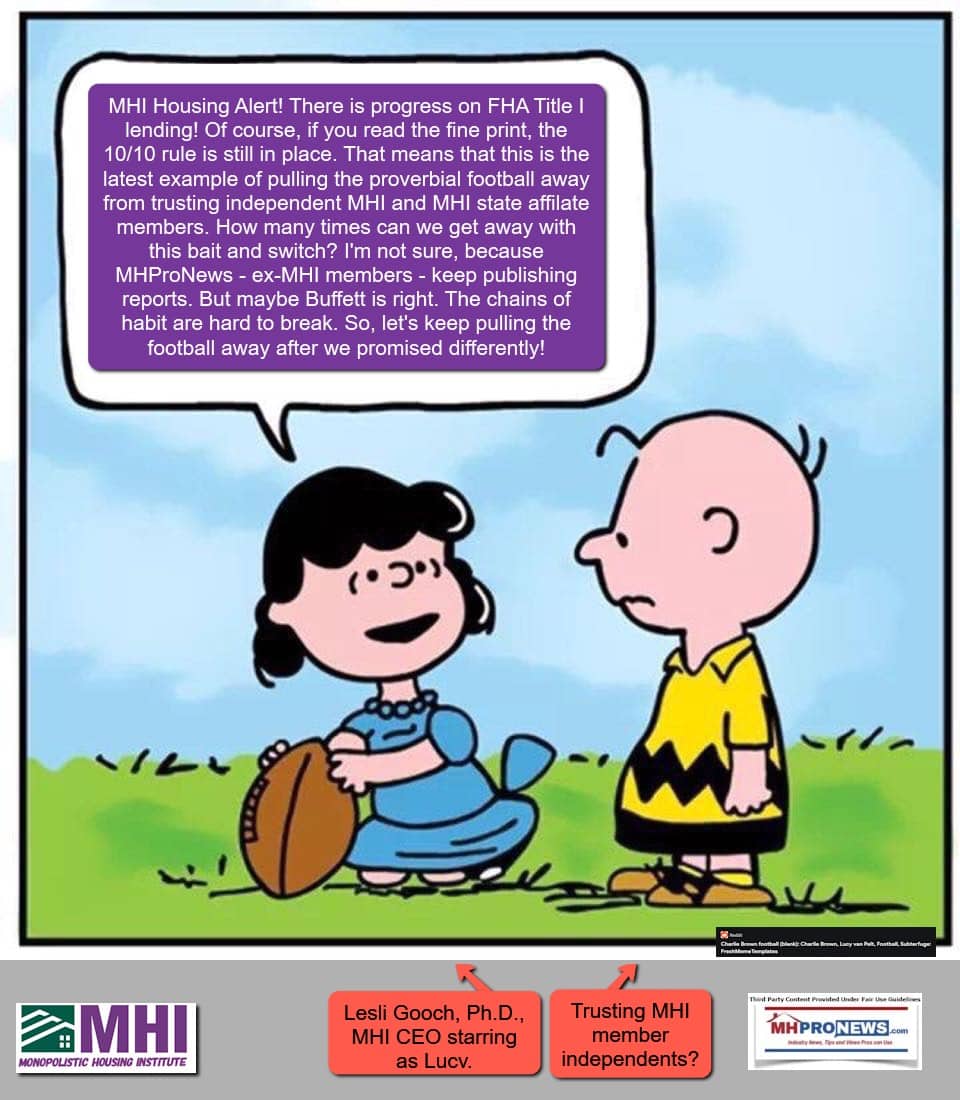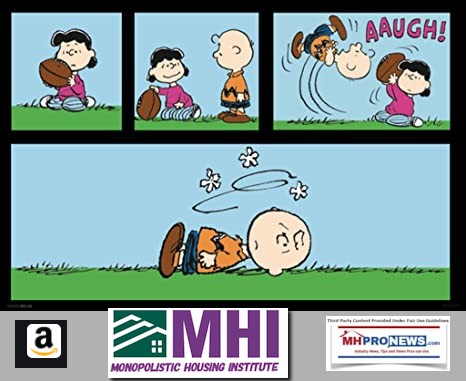 Next up is our business daily recap of yesterday evening's market report, related left-right headlines, and manufactured housing connected equities.
The Business Daily Manufactured Home Industry Connected Stock Market Updates.  Plus, Market Moving Left (CNN) – Right (Newsmax) Headlines Snapshot. While the layout of this daily business report has been evolving over time, several elements of the basic concepts used previously are still the same. For instance. The headlines that follow below can be reviewed at a glance to save time while providing insights across the left-right media divide. Additionally, those headlines often provide clues as to possible 'market-moving' news items.
Market Indicator Closing Summaries – Yahoo Finance Closing Tickers on MHProNews…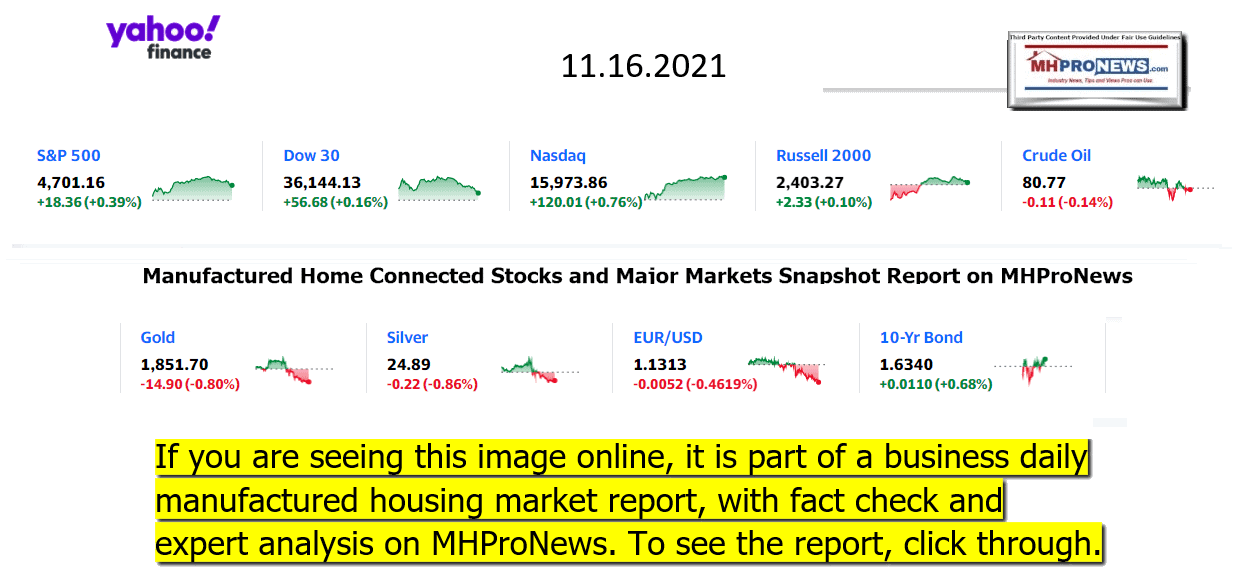 Headlines from left-of-center CNN Business – from the evening of 11.16.2021
No vaccine required
That pledge is the latest tactic to attract workers in a tight labor market
Rivian has $0 in revenue and is the third most valuable carmaker on the planet
Wall Street bonuses are set to surge at least 20% this year
Gas price relief on the horizon as global oil supply picks up, says IEA
Baby formula is getting harder to find
Bitcoin falls as China takes aim at 'extremely harmful' crypto mining
JPMorgan is suing Tesla over Elon Musk's tweets
Billie Jean King: How leaders can be stronger allies for women of color
Late night heckles Biden's infrastructure bill win
Papa John's redesigns its logo and stores
Netflix used to be secretive about viewership. Now it has a new top 10 website.
How to network without being annoying
Share your story: Has your household's financial situation changed since the pandemic began?
UNITED STATES – NOVEMBER 15: Steve Bannon, former advisor to President Donald Trump, addresses the media after an appearance at the E. Barrett Prettyman Federal Courthouse on contempt of Congress charges for failing to comply with a subpoena from the Committee investigating the January 6th riot, on Monday, November 15, 2021.
This infamous Steve Bannon quote is key to understanding America's crazy politics
Kentucky Fried Chicken is introducing Quick Pick- Up at participating U.S. locations.
KFC wants customers to ditch the drive-thru
A McDonald's Corp. Egg McMuffin breakfast sandwich is arranged for a photograph in Tiskilwa, Illinois, on April 15, 2016. McDonald's Corp. is expected to report quarterly earnings on April 22.
McDonald's is returning the Egg McMuffin to its original price
CRYPTO
Visual representations of digital cryptocurrency Ethereum and Bitcoin are arranged on January 4, 2021 in Katwijk, Netherlands.
Deciding whether to invest in Bitcoin? Here are the other big names in crypto
Forget cash. Pay me in bitcoin
Indonesian Islamic body forbids crypto as currency
What is an NFT? Non-fungible tokens explained
Move over, bitcoin. Ether is back
CAREERS
What will your raise look like in 2022? There's good news and bad news
How to figure out how much money you really make
How to find out what its really like to work somewhere
How to turn down a job offer
The right way to follow up on your job search
Headlines from right-of-center Newsmax – evening of 11.16.2021
Lawyer: Bannon 'Had No Choice' But to Reject Subpoena
Former White House strategist Steve Bannon, center, and his lawyer, David Schoen, right, pause to speak with reporters after departing federal court, Monday, Nov. 15, 2021, in Washington.
"Once privilege is invoked… Mr. Bannon had no choice," David Schoen, the attorney now representing former Trump adviser Steve Bannon said Tuesday. [Full Story]
Newsmax TV
Alaska Gov. Dunleavy: Biden Moves Against Oil Leaves US Weak | video
Tenney: Spending Bill's Aims For Green New Deal 'Scary' | video
Gordon Chang: Biden Didn't Mention COVID Origins to Xi on Purpose | video
Buddy Carter: GOP at Infrastructure Bill Signing 'Pouring Salt in the Wound' | video
Meuser: Infrastructure Bill Too Tied to 'Bogus' Spending Demands | video
Greene: Bannon Charges Will Backfire on Dems | video
Meuser to Newsmax: Infrastructure Plus Spending Bills Equals 'Disaster' | video
More Newsmax TV
Newsfront
Pfizer Asks FDA to Authorize Promising COVID-19 Pill
Pfizer said Tuesday it is asking U.S. regulators to authorize its experimental pill for COVID-19, setting the stage for a likely launch of the promising therapy in the coming weeks. The company's filing comes as new infections are rising once again, driven…… [Full Story]
2nd Group of States Challenges Health Worker Vaccine Mandate
A second set of states has filed a federal lawsuit challenging the [Full Story]
Durbin Calls for Garland to Remove Federal Prisons Director
The chairman of the Senate Judiciary Committee demanded Tuesday that [Full Story]
Navy Vaccine Holdouts Could Face Separation
The Navy is warning that sailors who refuse mandatory COVID-19 shots [Full Story]
Biden and Xi Agree to Look at Possible Arms Control Talks
S. President Joe Biden and Chinese leader Xi Jinping agreed at a [Full Story]
Peter Navarro: 'Quarterback' Pence Fumbled Trump Election Challenge
Former President Donald Trump's strategy to challenge several state [Full Story] | Platinum Article
California Gas Prices Reach Record High at Nearly $4.70
California gas prices reached an all-time high Monday, with the [Full Story]
US Intends to Move Forward on F-35 Sale to UAE: Official
The United States intends to move forward with the sale of 50 F-35 [Full Story]
Anti-Cancel Culture University of Austin Has Heavyweight Backing, But Faces Challenges
A new university in Austin, Texas, that aims to make a liberal arts [Full Story] | Platinum Article
JPMorgan Sues Tesla for $162 Million Over Warrants, Musk Tweets
JPMorgan Chase & Co has sued Tesla Inc for $162.2 million, accusing [Full Story]
Brown: Biden's Decision on Fed Chair Is 'Imminent'
President Joe Biden's selection of a Federal Reserve chief is [Full Story]
Jury Begins Deliberating at Kyle Rittenhouse Murder Trial
The jury began deliberating Tuesday at the murder trial of Kyle [Full Story]
Biden Raises Human Rights, Xi Warns of Taiwan 'Red Line' in 3 Hour Talk
President Joe Biden pressed his Chinese counterpart on Beijing's [Full Story]
Related
Biden and Xi Agree to Look at Possible Arms Control Talks
Gordon Chang to Newsmax: Biden Didn't Mention COVID Origins to Xi on Purpose |video
Florida Woman Whose Family Sued Hospital for Ivermectin Dies
A Florida woman who contracted COVID-19, and whose family filed an [Full Story]
Gosar Defends Himself on Anime Video Firestorm
Paul Gosar, R-Ariz., under fire for a photoshopped anime video [Full Story]
Google Cloud, Snap, Spotify & Several Other Sites Down
Several social media apps and Internet services including Google [Full Story]
NYC to Permit Revelers for New Year's Eve Ball Drop
The annual New Year's Eve celebration in New York City's Times Square [Full Story]
Shotgun Wound Left Gaping Hole in Arbery's Chest
The shotgun blasts that hit Ahmaud Arbery punched a gaping hole in [Full Story]
Washington, DC Relaxing Strict Indoor Mask Mandate
A strict local mask mandate in Washington, D.C., will be relaxed Nov. [Full Story]
ABC Poll: Large Majority Supports Keeping Roe v Wade
A solid majority of Americans support maintaining Roe v. Wade, [Full Story]
Biden Expected to Stage Diplomatic Boycott of Beijing Olympics
The Biden administration is expected to stage a diplomatic boycott of [Full Story]
Virginia School Won't Punish Teacher for Refusing to Use Transgender Pronouns
Virginia's Loudoun County school board has agreed to a settlement [Full Story]
Americans Ramped Up Retail Spending By a Hefty 1.7 Percent in October
Americans sharply boosted their spending last month, pushing up [Full Story]
Scott Rasmussen: 60 Percent Oppose Payments to Undocumented Separated at Border
Twenty-nine percent of voters are in favor of providing payments to [Full Story]
Hawley to Introduce 'Parents' Bill of Rights' to Protect Role in Education
Details emerged Tuesday of Sen. Josh Hawley's bill defending parents' [Full Story]
Texas AG Paxton Tries to Block Vaccine Contractor Mandate
Texas Attorney General Ken Paxton has announced he is seeking a [Full Story]
Pfizer Agrees to Let Other Companies Make Its COVID-19 Pill
Pfizer Inc. has signed a deal with a U.N.-backed group to allow other [Full Story]
Russia Rejects Accusations of Endangering ISS Astronauts
Russian officials on Tuesday rejected accusations that they [Full Story]
US Bishops to Weigh Communion Rules That Could Rebuke Biden Over Abortion
S. Roman Catholic bishops on Tuesday are expected to debate whether [Full Story]
Pentagon Fails Fourth Audit but Sees Steady Progress
The U.S. Pentagon racked up its fourth comprehensive audit failure, [Full Story]
Court Lottery Gives Biden Admin Chance to Revive COVID Vaccine Mandate
Lawsuits filed around the country challenging the Biden [Full Story]
More Newsfront
Finance
Pfizer Agrees to Let Other Companies Make Its COVID-19 Pill
Pfizer Inc. has signed a deal with a U.N.-backed group to allow other manufacturers to make its experimental COVID-19 pill, a move that could make the treatment available to more than half of the world's population…. [Full Story]
Boston Red Sox Owner in Talks to Buy Pittsburgh Penguins
Qualcomm Forecasts Post-Apple Sales Growth; Shares Rise
Netflix to Release Weekly 'Top 10' Lists of Movies and TV Shows
Pfizer Asks FDA to Authorize Promising COVID-19 Pill
More Finance
Health
Pfizer Asks FDA to Authorize Promising COVID-19 Pill
Pfizer said Tuesday it is asking U.S. regulators to authorize its experimental pill for COVID-19, setting the stage for a likely launch of the promising therapy in the coming weeks. The company's filing comes as new infections are rising once again, driven…… [Full Story]
What You Should Know About the New COVID-19 Pills
Stem Cell Therapy Effective for Some Heart Failure Patients
Is 10,000 Steps Really a Magic Number for Health?
CDC Not Collecting Data on Transmission of COVID From Recovered Individuals
Manufactured Housing Industry Investments Connected Equities Closing Tickers
Some of these firms invest in manufactured housing, or are otherwise connected, but may do other forms of investing or business activities too.
NOTE: The chart below includes the Canadian stock, ECN, which purchased Triad Financial Services, a manufactured home industry lender
NOTE: Drew changed its name and trading symbol at the end of 2016 to Lippert (LCII).
NOTE: Deer Valley was largely taken private, say company insiders in a message to MHProNews on 12.15.2020, but there are still some outstanding shares of  the stock from the days when it was a publicly traded firm.  Thus, there is still periodic activity on DVLY.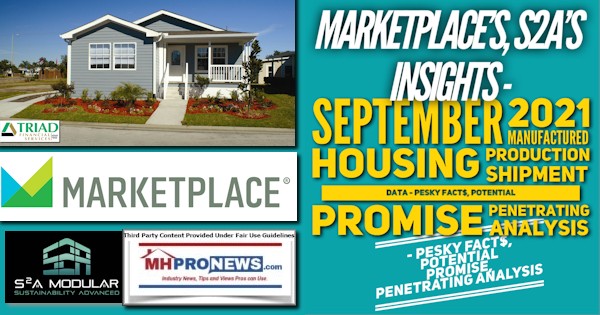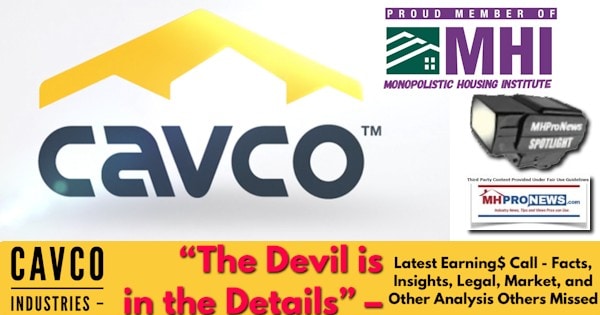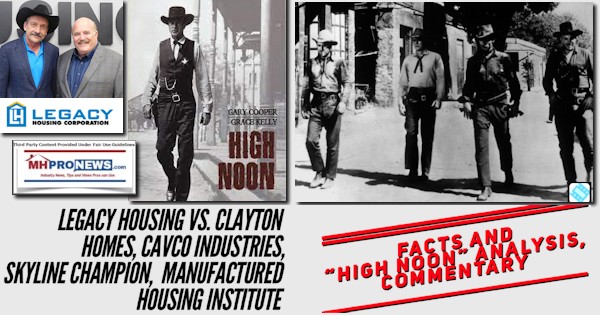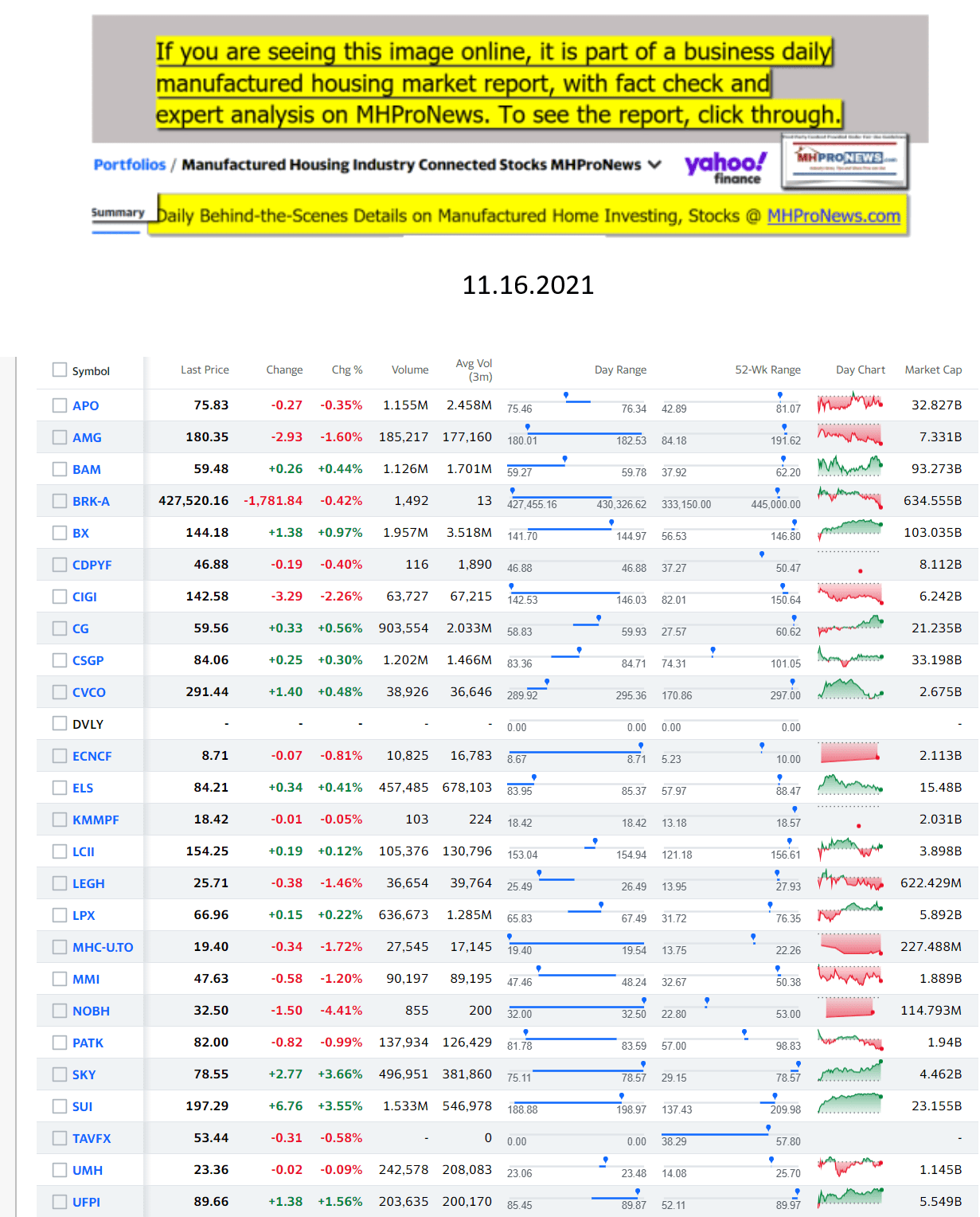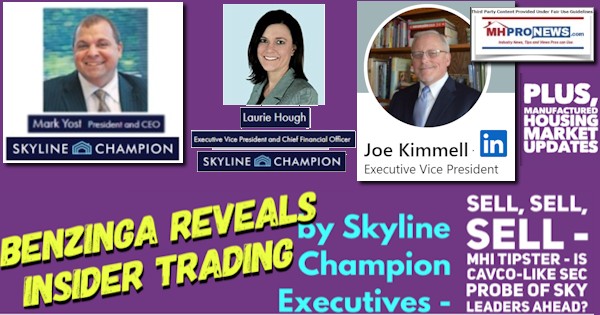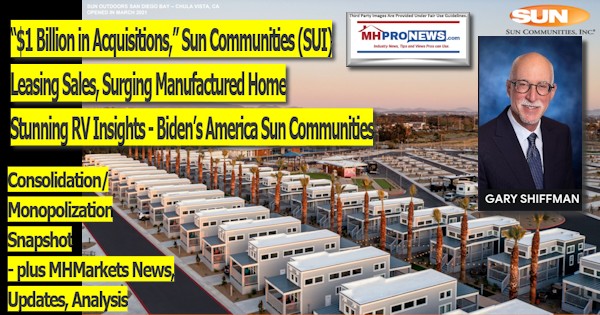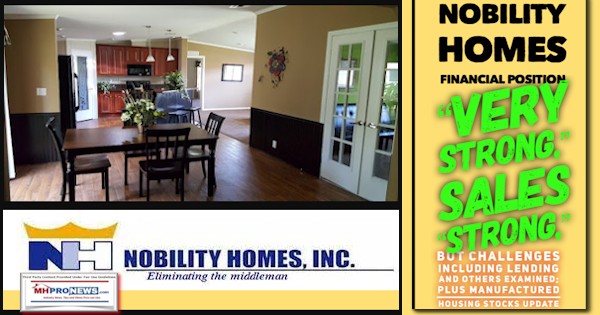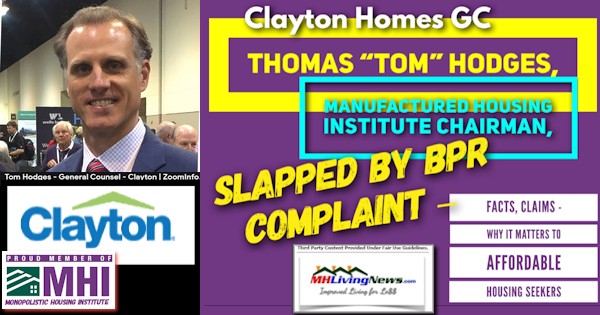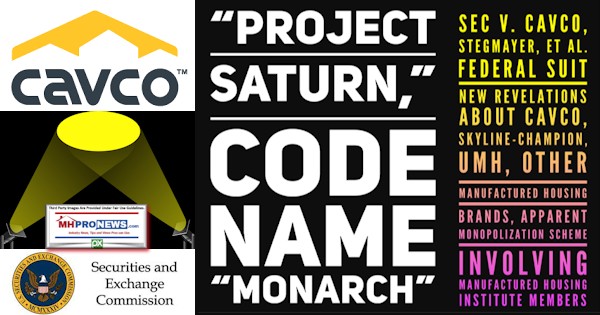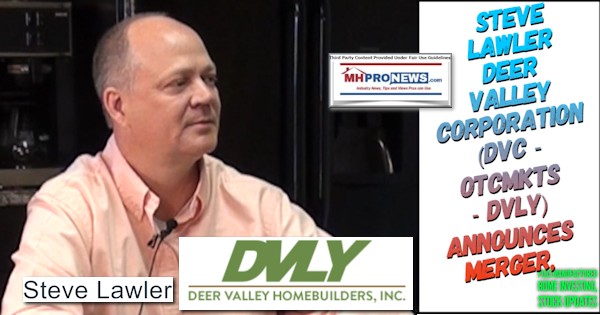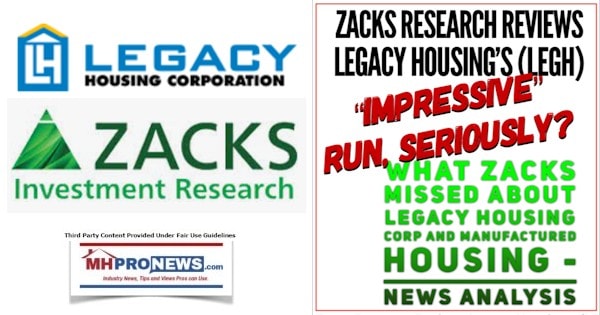 As the Summer of 2021 draws to a close…
Berkshire Hathaway is the parent company to Clayton Homes, 21st Mortgage, Vanderbilt Mortgage and other factory built housing industry suppliers.
· LCI Industries, Patrick, UFPI, and LP each are suppliers to the manufactured housing industry, among others.
· AMG, CG, and TAVFX have investments in manufactured housing related businesses. For insights from third-parties and clients about our publisher, click here.
Enjoy these 'blast from the past' comments.
MHProNews. MHProNews – previously a.k.a. MHMSM.com – has celebrated our 11th year of publishing, and is starting our 12th year of serving the industry as the runaway most-read trade media.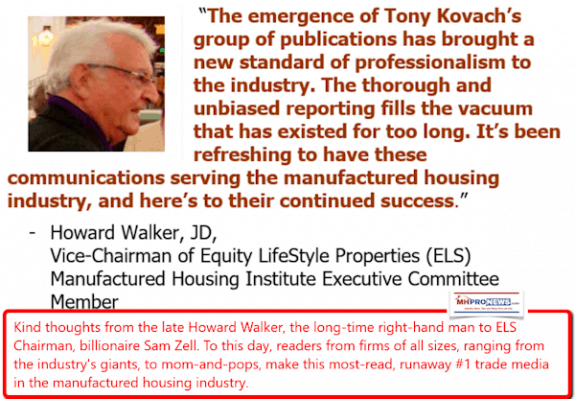 Sample Kudos over the years…
It is now 11+ years and counting…
Learn more about our evolutionary journey as the industry's leading trade media, at the report linked below.
· For expert manufactured housing business development or other professional services, click here.
· To sign up in seconds for our industry leading emailed headline news updates, click here.

Disclosure. MHProNews holds no positions in the stocks in this report.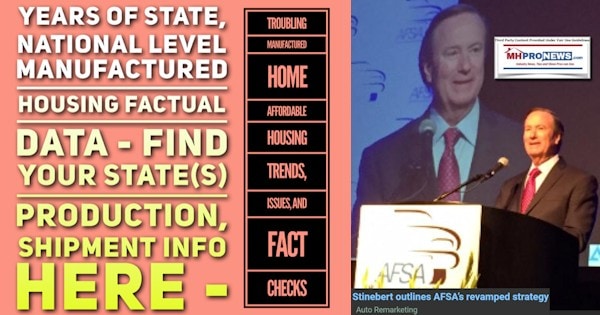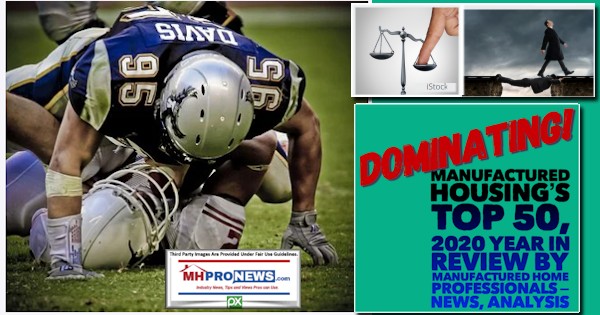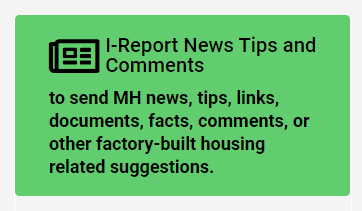 That's a wrap on this installment of "News Through the Lens of Manufactured Homes and Factory-Built Housing" © where "We Provide, You Decide." © (Affordable housing, manufactured homes, stock, investing, data, metrics, reports, fact-checks, analysis, and commentary. Third-party images or content are provided under fair use guidelines for media.) (See Related Reports, further below. Text/image boxes often are hot-linked to other reports that can be access by clicking on them.)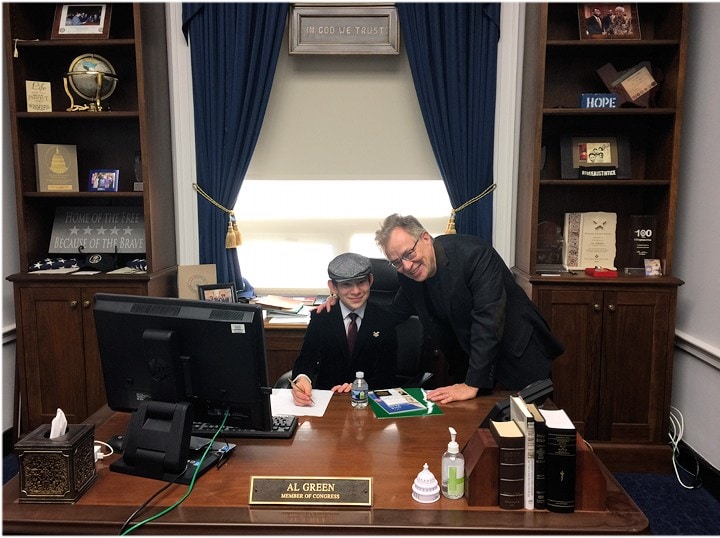 By L.A. "Tony" Kovach – for MHProNews.
Tony earned a journalism scholarship along with numerous awards in history. There have been several awards and honors and also recognition in manufactured housing. For example, he earned the prestigious Lottinville Award in history from the University of Oklahoma, where he studied history and business management. He's a managing member and co-founder of LifeStyle Factory Homes, LLC, the parent company to MHProNews, and MHLivingNews.com. This article reflects the LLC's and/or the writer's position, and may or may not reflect the views of sponsors or supporters.