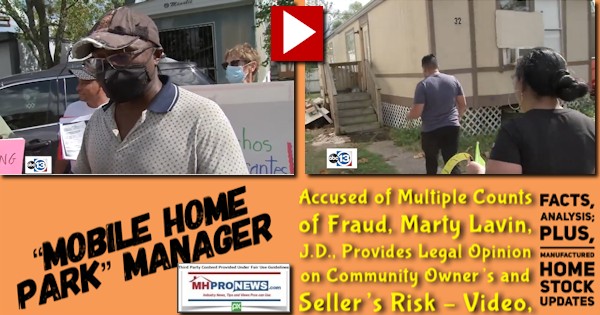 On Monday 11.15.2021, KTRK ABC 13 reported that: "Houston residents facing eviction, despite paying for mobile homes" (sic). That source said that the property, Queens Coach Mobile Home Park , 4710 Amalie St, Houston, TX 77093-6000, is owned by International Investment Partners, LLC, a claim confirmed by other online sources. The report raises an interesting legal question, that MHProNews asked Martin "Marty" Lavin, J.D., to weigh in on. Lavin provided that commentary, as requested, saying: "Use [the emailed comments] as you wish. Just brand it as my legal opinion." The facts and video as provided by KTRK, plus Lavin's remarks are significant for manufactured home community owners, but also for manufactured home retailers and other industry professionals who hire employees to do a public facing function such as sales.
This feature will be followed by our first and still only Daily Business News market reports, which includes market-moving headlines that span the left-right media divide.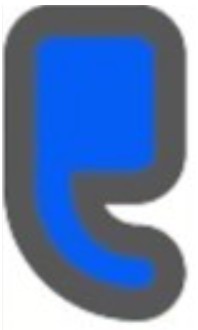 HOUSTON, Texas (KTRK) — Two men said they paid thousands of dollars to the former property manager at Queen Coach Mobile Home Park in northeast Houston to purchase mobile homes. Another man said he made a down payment. Now, they are being served eviction notices.
"We are fighting first to stop the abuses of the immigrant community. That's the first thing, and respect the rights of these three families that already paid for their housing. They want the property of their housing or their money back," said Marta Ojeda, director of the International Center for Labor, Spiritual and Social Activism.
The men showed ABC13 a bill of sale and receipts they received from the former property manager.
However, the attorney for the woman who owns some of the homes in question said the former property manager never had the authority to sell the mobile homes in the first place and sold them at under-market value, so he said his client is also a victim of the scheme.
The attorney sent the following statement saying in part:
"Irwin and International Investment Partners offered to resolve these matters with Gomez and Romero by asking them to pay the difference between market value and what they paid for the mobile homes. Such offers were rejected,"
Attorney Hector Chavana Jr. is representing one of the men, who says he paid the former property manager more than $10,000.
"My client is alleging that certain individuals took money from him and never intended to provide a mobile home. Who those individuals are is still under investigation," Chavana Jr. said.
Unfortunately, Chavana Jr. says he sees lots of cases like this.
"Immigrants to Houston and Harris County I think are big targets for fraud. I see multiple accusations of fraud a week, sometimes several a day, and it's very difficult to go after these cases," explained Chavana Jr.
ABC13 did make attempts to speak with the former property manager but were not able to reach her. ##
Note that the ABC 13 video shows what is said to be sales
documentation that supports the allegation of fraud.
Additional Information, more MHProNews Facts, Analysis, and Commentary
MHProNews reached out to International Investment Partners (IIP) for reaction to the allegations and their legal exposure. They have thus far declined comment. Marty Lavin, J.D., Manufactured Housing Institute (MHI) award winner and industry success story whose career included ownership in manufactured home communities said the following to MHProNews about the case.  The question and backdrop to Lavin sent via email was as follows.
"Marty, in the story above the property manager allegedly sold (took deposits) on housing that the company owner claims the manager had no authority to sell. The money was [purportedly] pocketed [by the manager].
What liability, if any, does the company owner have for this claim – presuming the accuracy of their defense claim?"
Lavin's response is worthy of consideration for all of those, particularly smaller businesses, who hire employees that interface with the public on goods sold. He replied as follows.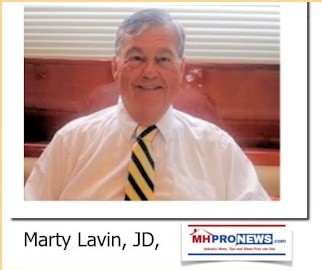 "In general, if the buyer had been dealing with the company employee under the reasonable, personal belief the employee represented the company and had no notion or reason to believe the employee was not representing the company and could not bind the company to a transaction, the responsibility would lie with the company."
Lavin provided a generic example.
"You go into Best Buy, meet a young sales person who takes a deposit from you. That night the sales person takes your deposit home and buys drugs with it. When you return to conclude your transaction do you think Best Buy can contend the young sales person did not have the power to bind them to your deposit and transaction?"
For the benefit of new readers, Lavin has provided MHProNews and our MHLivingNews sister site with a range of comments and expert insights over the years. A few examples are linked below.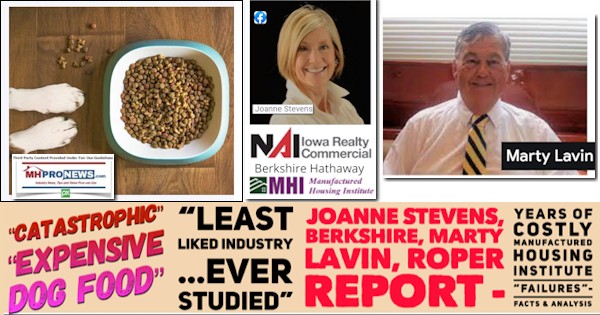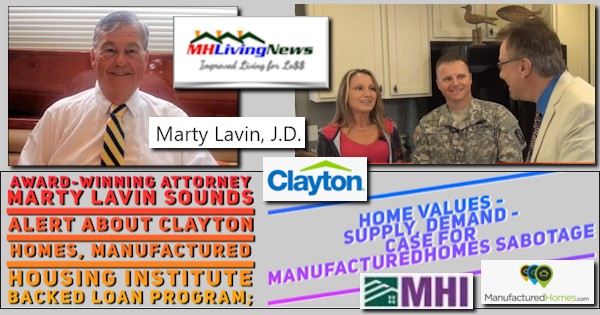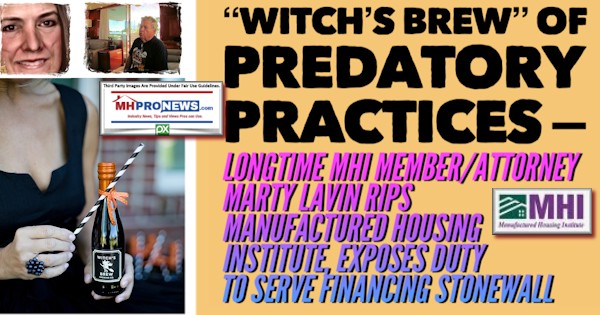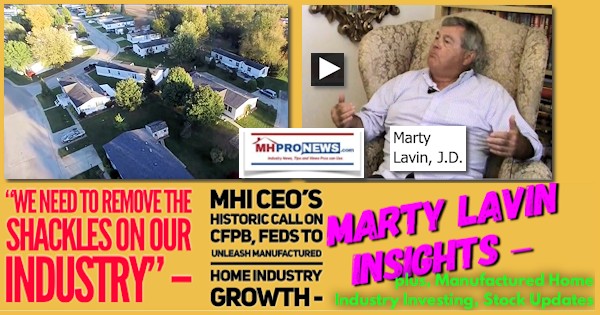 For a different, but 'read hot' industry-related report, see the item below.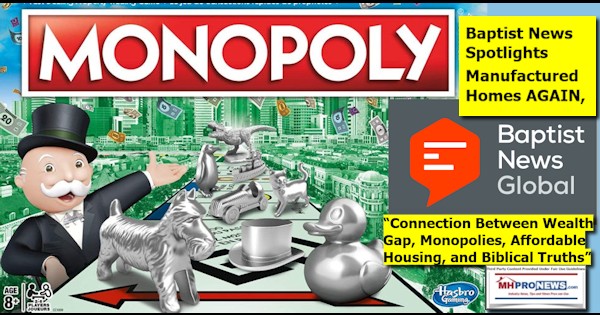 Next up is our business daily recap of yesterday evening's market report, related left-right headlines, and manufactured housing connected equities.
The Business Daily Manufactured Home Industry Connected Stock Market Updates.  Plus, Market Moving Left (CNN) – Right (Newsmax) Headlines Snapshot. While the layout of this daily business report has been evolving over time, several elements of the basic concepts used previously are still the same. For instance. The headlines that follow below can be reviewed at a glance to save time while providing insights across the left-right media divide. Additionally, those headlines often provide clues as to possible 'market-moving' news items.
Market Indicator Closing Summaries – Yahoo Finance Closing Tickers on MHProNews…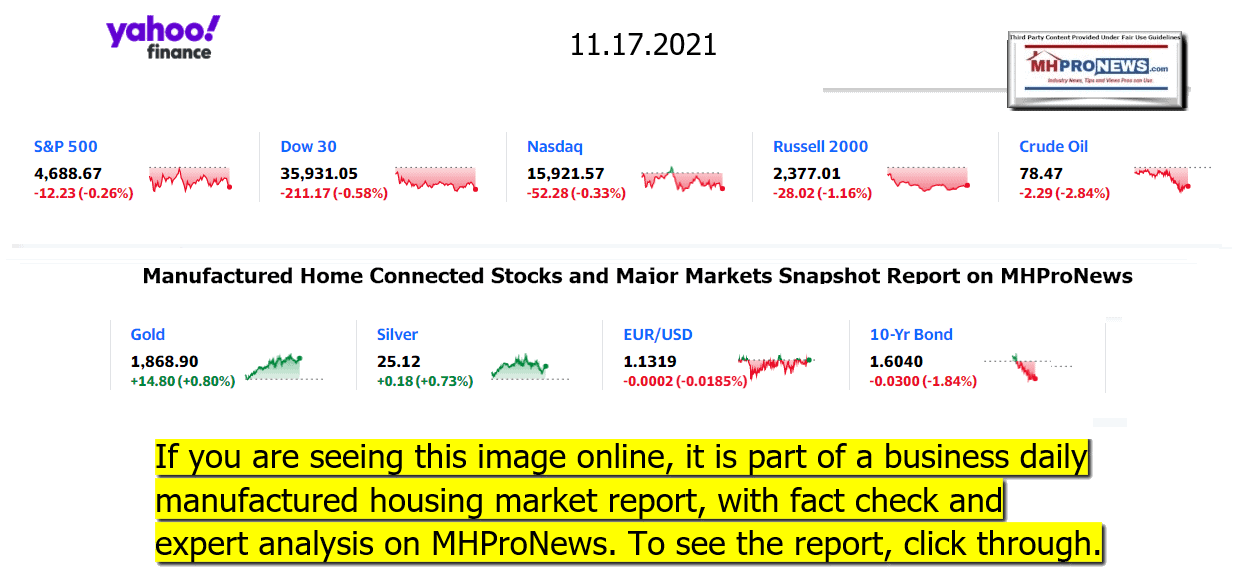 Headlines from left-of-center CNN Business – from the evening of 11.17.2021
What labor shortage?
A stocker drags a palate of boxes to place contents on empty shelves in a Target store in Lakewood, Colorado on Tuesday, Oct. 26, 2021.
Target is raising wages and giving workers more hours to stay staffed for the holidays
Analysis: Workers are crying out for a four-day week. It's time for their bosses to pay attention
Americans say they hate the economy, but they're acting like they love it
Opinion: Here's when high inflation will come to an end
Thanksgiving items are running out of stock — but don't panic
'This is a distraction.' Oil industry hits back at Biden's request for FTC investigation
Biden's vaccine mandate is on hold, but companies are moving ahead
Don't tell Mark Zuckerberg: Investors already discovered the metaverse
Evergrande's chairman has sold $1.1 billion of personal assets
Amazon won't accept Visa's UK credit cards from January
KFC wants customers to ditch the drive-thru
Share your story: Has your household's financial situation changed since the pandemic began?
A woman shows the newly purchased iPhone 13 during the first day of sale of the iPhone 13 mobile in Valencia.
Apple will let iPhone users repair their own devices
David Solomon, chief executive officer of Goldman Sachs & Co., speaks during the Bloomberg New Economy Forum in Singapore, on Wednesday, Nov. 17, 2021.
Goldman Sachs CEO is worried about excessive market greed
LOS ANGELES, CA – AUGUST 10: Quentin Tarantino arrives for Sundance NEXT FEST Opening Night Honoring Quentin Tarantino at The Theater at The Ace Hotel on August 10, 2017 in Los Angeles, California.
Miramax is suing Quentin Tarantino over 'Pulp Fiction' NFTs
LAW AND ORDER
In this Friday, Oct. 25, 2019, file photo, Facebook CEO Mark Zuckerberg speaks about "News Tab" at the Paley Center, in New York.
Ohio Attorney General sues Meta over revelations from the 'Facebook Papers'
Sandy Hook families win in defamation case
Greenpeace Germany sues Volkswagen
JPMorgan is suing Tesla over Elon Musk's tweets
Judge rules against Blue Origin in standoff with SpaceX, NASA
FAST FOOD
A McDonald's Corp. Egg McMuffin breakfast sandwich is arranged for a photograph in Tiskilwa, Illinois, on April 15, 2016. McDonald's Corp. is expected to report quarterly earnings on April 22.
McDonald's is returning the Egg McMuffin to its original price
Papa John's redesigns its logo and stores
Seasonal items are big business for fast food
KFC wants customers to ditch the drive-thru
You can now order Taylor Swift's favorite Starbucks drink
Headlines from right-of-center Newsmax – evening of 11.17.2021
Rittenhouse Jury Will Review Video; Judge Blasts News Coverage
The jury at Kyle Rittenhouse's murder trial will be allowed to review some of the video in the Kenosha shootings, after their request on the second day of deliberations Wednesday triggered debate between the judge and opposing attorneys over how to accommodate the request. The judge, meanwhile, expressed irritation over the media's coverage of the high-profile case. [Full Story]
Newsmax TV
Cline: AG Must Testify on FBI's Parent Surveillance | video
Ernst: Biden 'Gave His Backbone Away' to Xi Jinping | video
Kustoff: No Time to Review CBO Report on Spending Bill | video
Arrington: Mayorkas Showed He's an 'Empty Suit' for Biden | video
Chris Christie: Not Worried About Trump Reaction to Book | video
Jordan: 'As We Speak, The FBI Is Spying on Parents' | video
Dershowitz: Bannon Contempt 'Not a Close Case' | video
More Newsmax TV
Newsfront
Lawyer: Client 'Embracing Being Held Accountable' for Jan. 6 Role
Jacob Chansley, the self-declared "QAnon Shaman" sentenced Wednesday to 41 months in prison for his actions during the Jan. 6 incidents at the U.S. Capitol, is "embracing being held accountable" for…… [Full Story]
Related Stories
Judge Sentences 'QAnon Shaman' to 41 Months in Prison
Rittenhouse Jury to Review Video; Judge Blasts News Coverage
The jury at Kyle Rittenhouse's murder trial will be allowed to review [Full Story]
OSHA Temporarily Suspends Implementation of Vaccine Mandate
President Joe Biden's vaccination mandate on businesses with 100 [Full Story]
Related
Moderna Seeks U.S. Authorization of COVID-19 Vaccine Boosters for All Adults
Senate Republicans File Challenge to Business Vaccine Mandate
Oklahoma Challenging Pentagon's Vaccine Mandate for Guard
Harris' 'Disastrous Performance,' Buttigieg's Supply Chain Stumbles Damage Presidential Hopes
Despite the premiere of a fawning Amazon documentary and a starring [Full Story] | Platinum Article
Related
Rumors Swirl About Congress Reviewing Confirming New VP
US: Iran-Backed Hackers Launching Disruptive Cyberattacks on American Firms
A hacking group "sponsored" by Iran's government is launching [Full Story]
Gallagher: Biden's Infrastructure Czar Has Shady Ties to China
President Joe Biden's designated infrastructure manager Mitch [Full Story]
Manchin Signals He's Open to Social Spending Bill Vote by Year's End
Joe Manchin, D-W.Va., on Wednesday indicated he would be open to [Full Story]
Peter Navarro: Fauci Has 'Blood on His Hands' After 'Lies of Omission'
Peter Navarro, one of former President Donald Trump's chief advisers, [Full Story] | Platinum Article
DOD Watchdog: Pentagon Didn't Delay Aid to Capitol on Jan. 6
The Pentagon did not delay requests for National Guard troops and [Full Story]
Trump Warns McConnell, RINOs: Don't Help Dems With Debt Ceiling, Social Spending
Former President Donald Trump challenged Senate Minority Leader Mitch [Full Story]
42% of Americans Have Less Than $25K Saved for Retirement
There is a tremendously wide gap between what different groups of [Full Story]
Rittenhouse Defense Seeks Mistrial, Claims Prosecutors Withheld Key Video
Kyle Rittenhouse's lawyers filed a motion for mistrial, accusing [Full Story]
Matt Schlapp Calls for Defunding PBS Over 'Sesame Street' Content Choices
Matt Schlapp, political activist and chair of the American [Full Story]
Lawsuit: Florida Condo Collapse Triggered by Building Work
Construction of a luxury building next door triggered the collapse of [Full Story]
Trump Threatens Lawsuit If Pulitzer Board Doesn't Strip Awards From NY Times, Wash Post
Attorneys for former President Donald Trump sent a letter to the [Full Story]
Iowa Poll: Biden at Just 33 Percent Approval, Underwater on Every Issue
President Joe Biden is polling well underwater in Iowa, checking in [Full Story]
Biden Bars Nicaraguan President, Officials from US
President Joe Biden this week announced that Nicaraguan President [Full Story]
Citing High Gas Prices, Biden Asks FTC to Redouble Probe of Possible 'Illegal Conduct'
S. President Joe Biden on Wednesday said there was mounting [Full Story]
HHS Memo Shows Steps to Reverse Trump Admin Action to Protect Religious Liberty
The Health and Human Services Department is considering taking steps [Full Story]
Judge Sentences 'QAnon Shaman' to 41 Months in Prison
A federal judge on Wednesday sentenced the U.S. Capitol protester [Full Story]
Politico Poll: Voters Now Doubt Biden's Health, Mental Fitness
Now that President Joe Biden has had almost 11 months to prove his [Full Story]
John Hyten: China Hypersonic Weapons Test Should Create 'Sense of Urgency'
John Hyten, vice chairman of the Joint Chiefs of Staff, in an [Full Story]
Florida Legislature Ready to Pass Gov. DeSantis' Anti-Mandate Laws
The Florida Legislature was expected to pass bills Wednesday limiting [Full Story]
Ex-US Marine Trevor Reed Says He Has Ended Hunger Strike in Russian Jail
A former U.S. Marine serving a nine-year jail sentence in Russia said [Full Story]
US Seeks 4 Years in Prison for Jan. 6 'QAnon Shaman'
The U.S. Capitol protester nicknamed the "QAnon Shaman" for his [Full Story]
Report: FBI Tracking Threats Against Teachers, Boards
The FBI has moved ahead with a directive to track threats against [Full Story]
VP Harris' Niece Calls for Critical Race Theory to Be Taught at Home
Report: Migrant Apprehensions Up 130 Percent From Last October
Almost 159,000 migrants crossed the U.S. border from Mexico illegally [Full Story]
NYC Sanitation Workers Suspended Without Pay for Alleged Fake Vaccine Cards
Dozens of New York City sanitation workers were accused of lying [Full Story]
China, US to Ease Restrictions on Each Other's Media Workers
China and the U.S. have agreed to ease restrictions on each other's [Full Story]
Trump Adviser Appointed to Panel on US Elections
The Commission on Civil Rights has appointed to a federal election [Full Story]
More Newsfront
Finance
Pfizer Agrees to Let Other Companies Make Its COVID-19 Pill
Pfizer Inc. has signed a deal with a U.N.-backed group to allow other manufacturers to make its experimental COVID-19 pill, a move that could make the treatment available to more than half of the world's population…. [Full Story]
Tensions over Cars, Protectionism Loom at North American Leaders Summit
Apple Announces DIY Self-Service Repair
Senate Republicans File Challenge to Business Vaccine Mandate
Moderna Seeks U.S. Authorization of COVID-19 Vaccine Boosters for All Adults
More Finance
Health
Boosters for All Adults Closer as Panel Meets Friday
An influential U.S. advisory panel will discuss expanding eligibility for COVID-19 vaccine booster shots to all adults Friday, a move that could make the shots available nationwide as early as this weekend. Some cities and states already allow all adults to get boosters of…… [Full Story]
Experimental Wearable Device Accurately Predicts Epileptic Seizures
First Human Trial of Nasal Vaccine for Alzheimer's Disease Underway
Virtual Reality System That Eases Back Pain Approved By FDA
Combat the Damaging Effects of Stress With Adaptogens
Manufactured Housing Industry Investments Connected Equities Closing Tickers
Some of these firms invest in manufactured housing, or are otherwise connected, but may do other forms of investing or business activities too.
NOTE: The chart below includes the Canadian stock, ECN, which purchased Triad Financial Services, a manufactured home industry lender
NOTE: Drew changed its name and trading symbol at the end of 2016 to Lippert (LCII).
NOTE: Deer Valley was largely taken private, say company insiders in a message to MHProNews on 12.15.2020, but there are still some outstanding shares of  the stock from the days when it was a publicly traded firm.  Thus, there is still periodic activity on DVLY.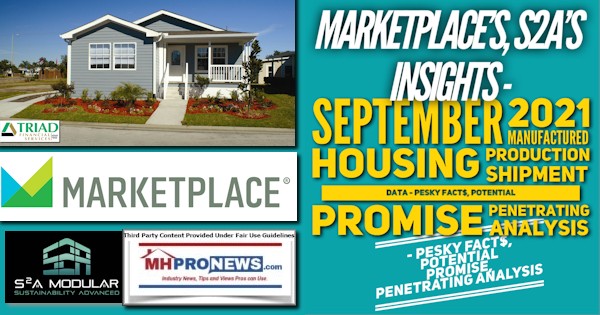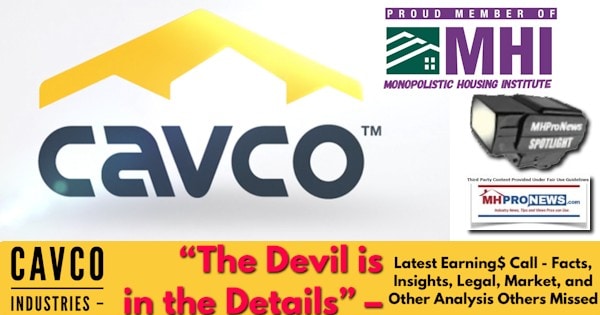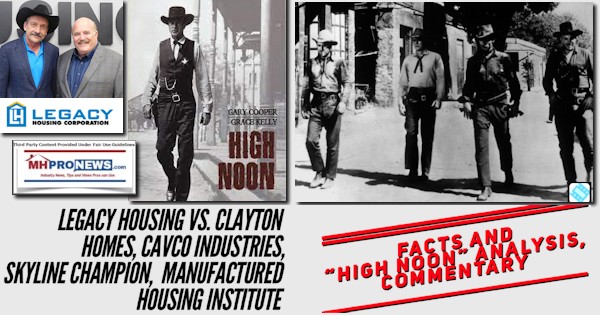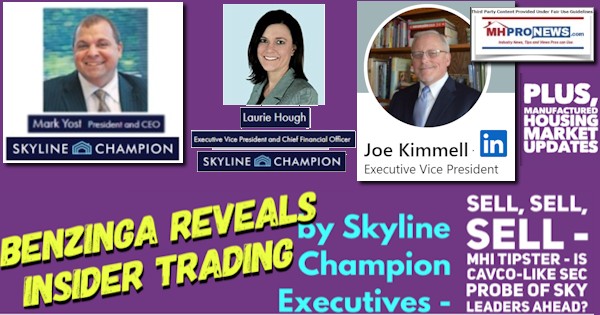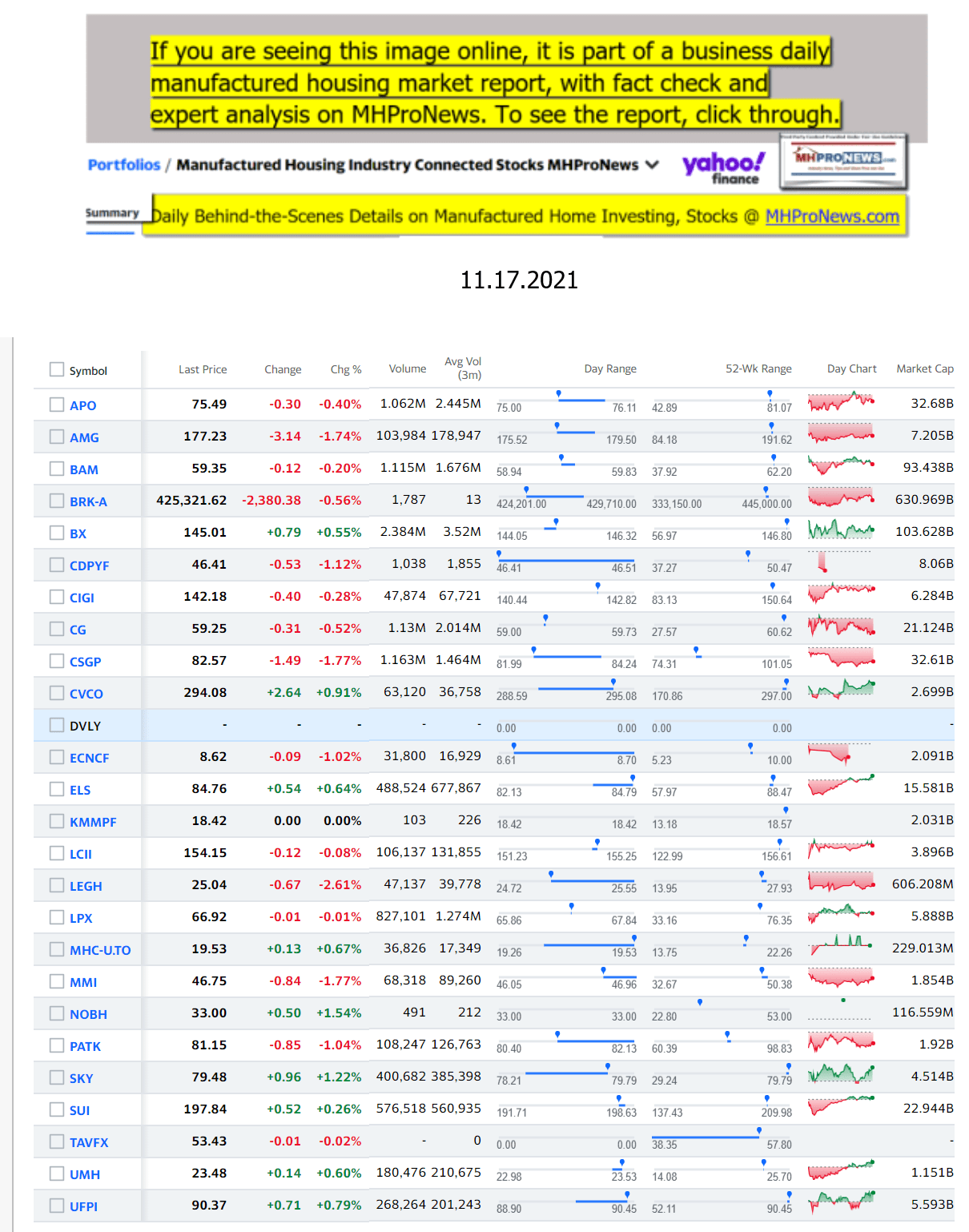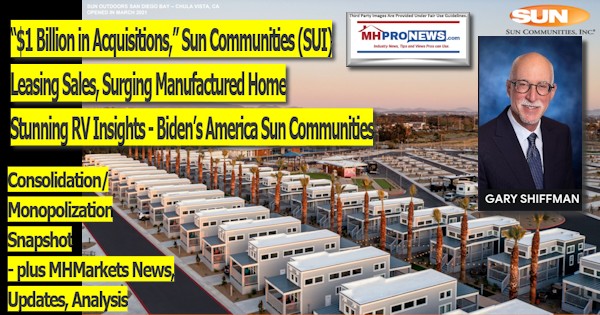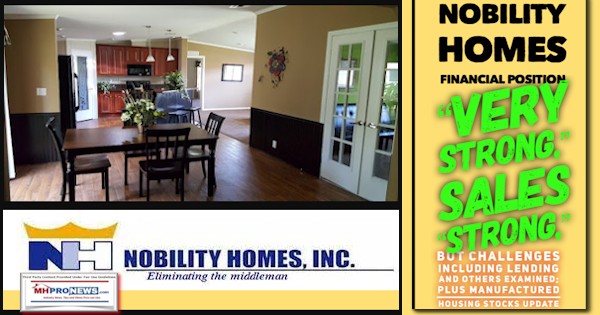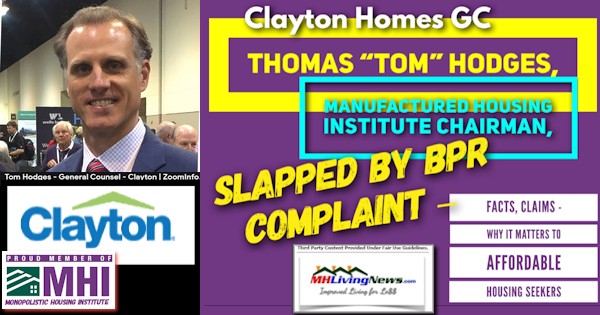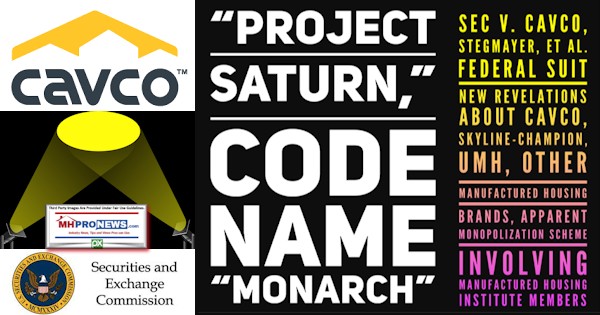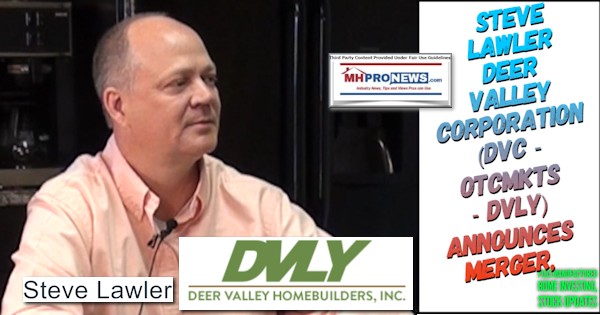 As the Summer of 2021 draws to a close…
Berkshire Hathaway is the parent company to Clayton Homes, 21st Mortgage, Vanderbilt Mortgage and other factory built housing industry suppliers.
· LCI Industries, Patrick, UFPI, and LP each are suppliers to the manufactured housing industry, among others.
· AMG, CG, and TAVFX have investments in manufactured housing related businesses. For insights from third-parties and clients about our publisher, click here.
Enjoy these 'blast from the past' comments.
MHProNews. MHProNews – previously a.k.a. MHMSM.com – has celebrated our 11th year of publishing, and is starting our 12th year of serving the industry as the runaway most-read trade media.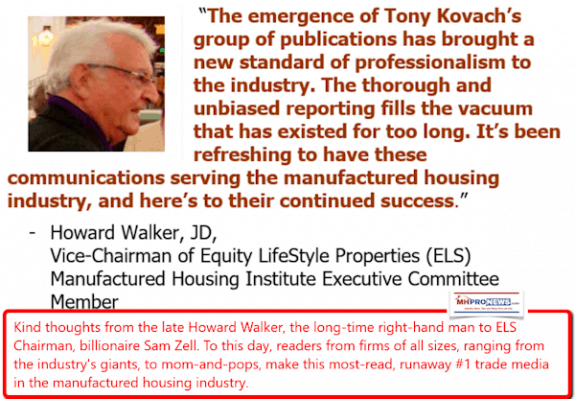 Sample Kudos over the years…
It is now 11+ years and counting…
Learn more about our evolutionary journey as the industry's leading trade media, at the report linked below.
· For expert manufactured housing business development or other professional services, click here.
· To sign up in seconds for our industry leading emailed headline news updates, click here.

Disclosure. MHProNews holds no positions in the stocks in this report.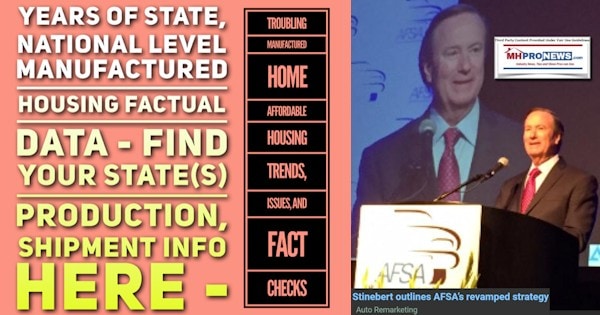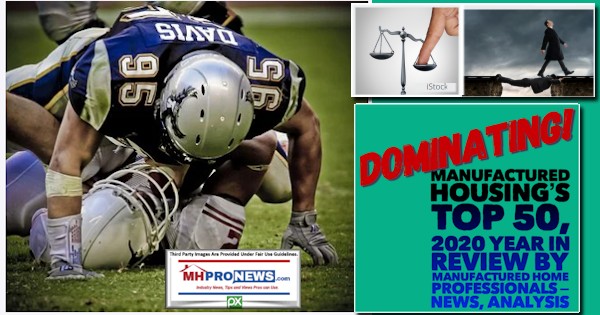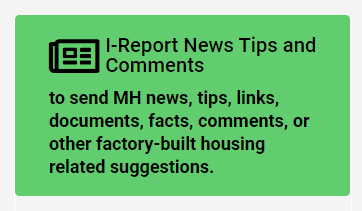 That's a wrap on this installment of "News Through the Lens of Manufactured Homes and Factory-Built Housing" © where "We Provide, You Decide." © (Affordable housing, manufactured homes, stock, investing, data, metrics, reports, fact-checks, analysis, and commentary. Third-party images or content are provided under fair use guidelines for media.) (See Related Reports, further below. Text/image boxes often are hot-linked to other reports that can be access by clicking on them.)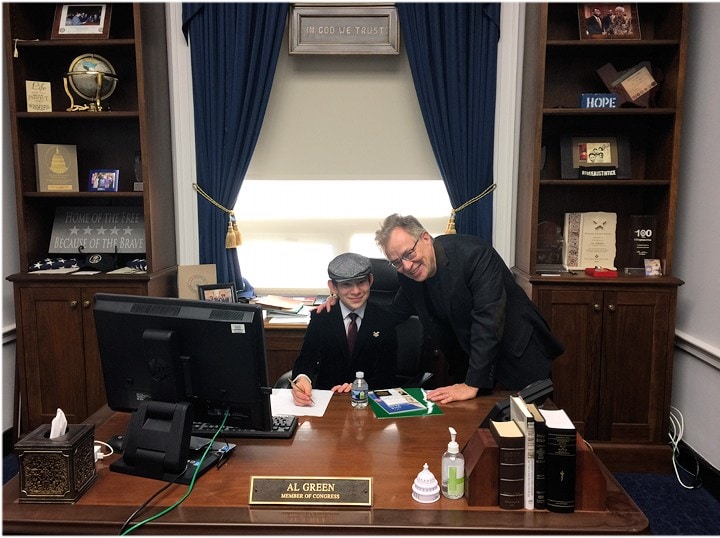 By L.A. "Tony" Kovach – for MHProNews.
Tony earned a journalism scholarship along with numerous awards in history. There have been several awards and honors and also recognition in manufactured housing. For example, he earned the prestigious Lottinville Award in history from the University of Oklahoma, where he studied history and business management. He's a managing member and co-founder of LifeStyle Factory Homes, LLC, the parent company to MHProNews, and MHLivingNews.com. This article reflects the LLC's and/or the writer's position, and may or may not reflect the views of sponsors or supporters.