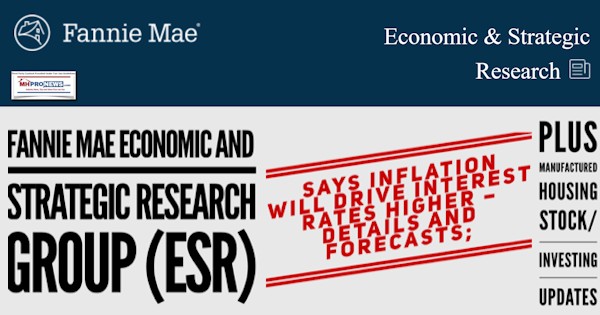 In the minds of some economists, news announcements like the one below has just been a question of time. For example, CNBC reported on October 28, 2021 that: "As inflation escalates, traders are expecting a more aggressive response … interest rates three times in 2022 as price pressures increase." Others have been talking about something like this for some time, given the Biden-era inflationary rates. So, the announcement below by Fannie Mae's Economic and Strategic Research (ESR) Group is hardly a surprise. Following their media release to MHProNews, there will be a brief analysis and related commentary, before pressing ahead to our daily business news market-moving headline recaps and stock market snapshots.

Inflation Remains Primary Macroeconomic Concern, as Fed Contemplates Additional Action
Mortgage Rates Expected to Drift Northward to 3.5 Percent by 2023, Due in Part to Likely Monetary Response to Inflationary Pressure
Inflation is a key forecast concern for the economy, according to the November 2021 commentary from the Fannie Mae (FNMA/OTCQB) Economic and Strategic Research (ESR) Group. The ESR Group's expectations for inflation were upgraded meaningfully in the near term to average 6.2 percent on an annual basis in the fourth quarter. The forecast anticipates the recent price gains to begin to moderate over the coming quarters as temporary factors begin to wane, but the build-up of stronger, underlying inflationary pressure suggests that inflation will remain significantly above the Federal Reserve's two percent target through 2023. The Fed is therefore expected to begin hiking its target rate in 25-basis-point increments beginning in Q4 2022. However, if inflation continues to exceed expectations, there is increasing risk that the Fed will begin raising interest rates even earlier. The principal risks to the forecast remain the pace of global supply recovery, the availability and cost of labor, and the extent of Federal monetary and fiscal largesse.
The ESR Group also published for the first time its expectations for 2023 real gross domestic product (GDP) growth, which it projects at 2.1 percent, very much in line with the pre-pandemic domestic growth trend. Over the next few quarters, the forecast expects the primary drivers of growth to be inventory restocking by businesses and increased spending on services by consumers. Expectations for full-year 2021 and 2022 economic growth remained largely consistent this month, with 2021's projection revised downward by 0.1 percentage points to 4.8 percent and 2022's projection revised slightly upward by the same amount to 3.7 percent.
"The Fed is in motion, pushed by inflation running ahead of their forecasts and looking less transitory than they had anticipated. They left themselves some room for policy change by committing to the speed of tapering assets for only two months, where adjustments could be made thereafter," said Doug Duncan, Fannie Mae Senior Vice President and Chief Economist. "Economic growth continues to slow, but not precipitously; and as rates have not yet reacted strongly, housing and mortgage activity remain very strong. Market participants will have one eye on the monthly inflation releases and the other eye on the Fed in the months ahead. How credible investors, business leaders, and consumers find the Federal Reserve's evolving beliefs regarding the passing or sustained level of inflation and resulting monetary policy actions will be key – their choices will impact economic growth as well as housing and mortgage activity."
On housing, the ESR Group revised upward its expectations for 2021 home sales but downward its projection for 2021 home construction. While mortgage demand remains strong, homebuilding continues to be constrained by supply chain bottlenecks and a lack of specialty trade labor, although the ESR Group expects some of those constraints to ease in the coming months, enabling 4.8 percent growth in single-family home starts and 13.9 percent growth in new single-family home sales in 2022. With regard to mortgage originations, the ESR Group expects purchase volumes to total $1.9 trillion in 2021 followed by 6.8 percent growth in 2022 to $2.0 trillion. Refinance volumes of $2.5 trillion are projected in 2021 before slowing in 2022 and 2023 to $1.3 trillion and $1.1 trillion, respectively. Finally, owing in part to the expectation that the Fed will begin to raise interest rates later next year, the ESR Group expects the 30-year fixed mortgage rate to average 3.3 percent in 2022 and 3.5 percent in 2023." … ##
Additional Information, MHProNews Analysis and Commentary in Brief
Among the pull quotes from the above worth noting are these points.
"On housing, the ESR Group revised upward its expectations for 2021 home sales but downward its projection for 2021 home construction."
That statement stands in contrast to what Marketplace said what builders told them, as was reported in the report linked below.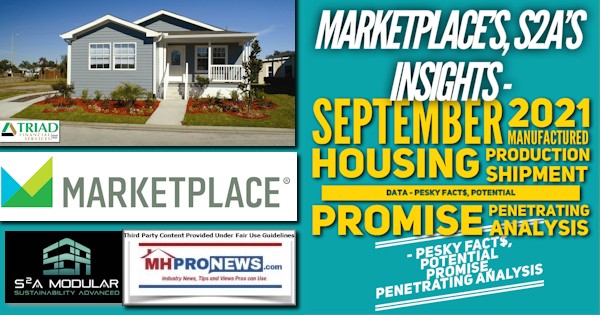 Manufactured home owners are often locked out of refinancing, because of a lack of a secondary market. That is per research from the CFPB, see the reports linked below.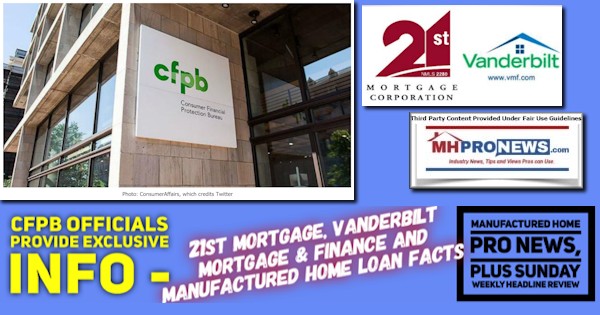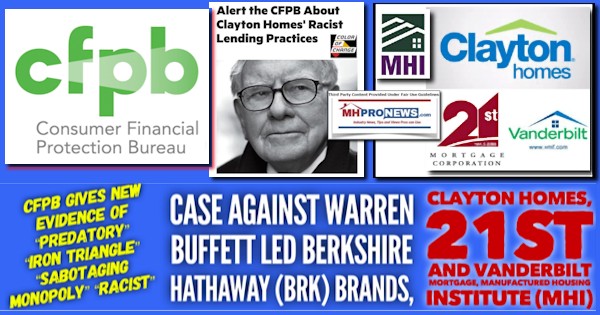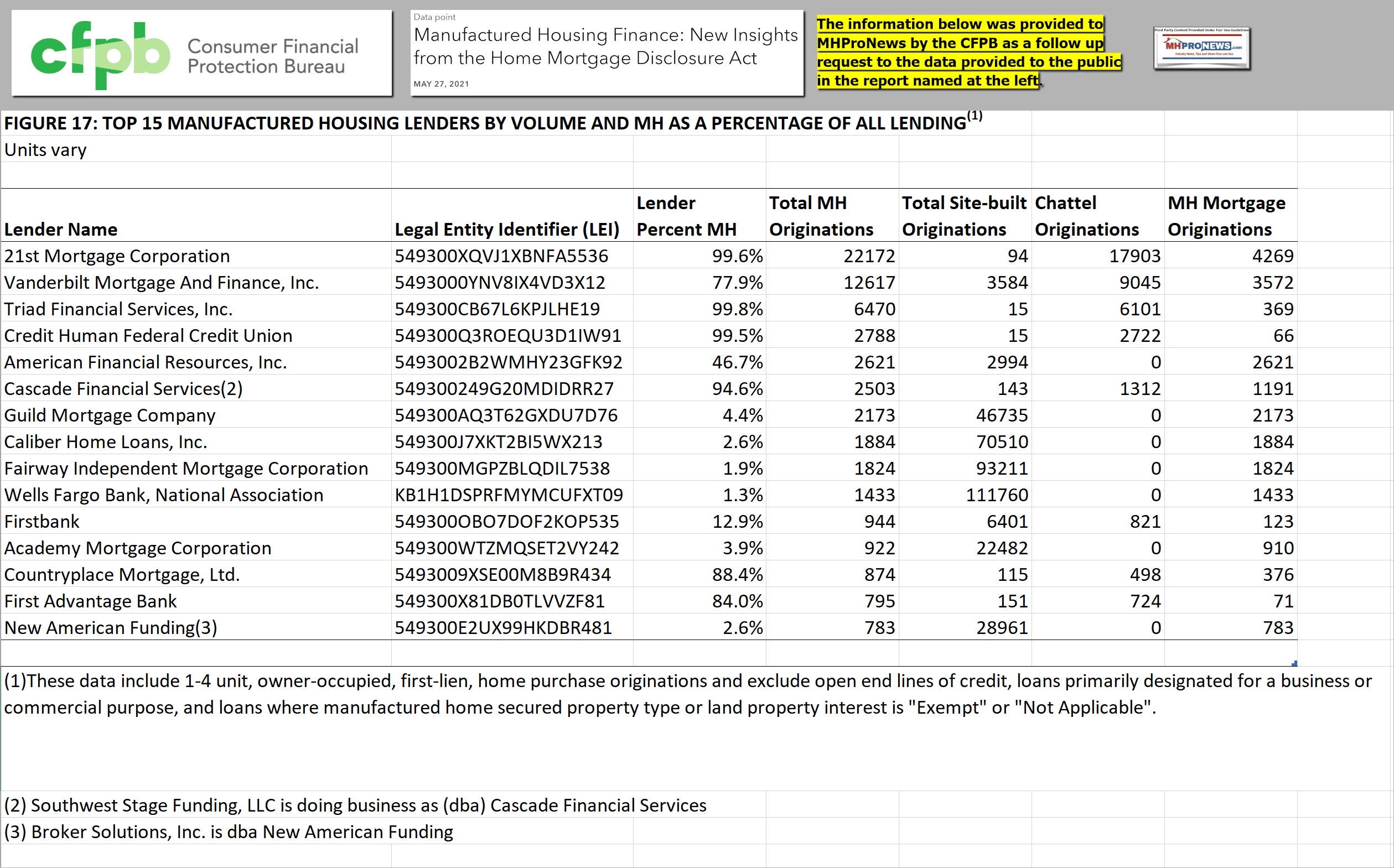 For those who grasp the 'cause' of this inflation that Fannie Mae's ESR is reporting on, it is quite simply the 'inflation' of the U.S. money supply. That 'inflation' of the money supply means that the purchasing power of the dollar is reduced. The result is 'higher prices.' Another result is that price increases are outpacing wage growth. Those who claim that this will 'mitigate' sometime in the foreseeable future ought to know better.
"Value of $1 from 1900 to 2021: $1 in 1900 is equivalent in purchasing power to about $32.93 today, an increase of $31.93 over 121 years," per in2013dollars. Let's rephrase that statement. It means that the 1900 U.S. dollar is now worth about 3 cents today. While that trend tends to benefit some groups, it largely harms those on fixed or lower incomes. While some in the middle class might benefit, large numbers are harmed by this pattern.
Combined with other factors, this explains why the Biden regime's polling – for both Kamala Harris and Joe himself – are crashing.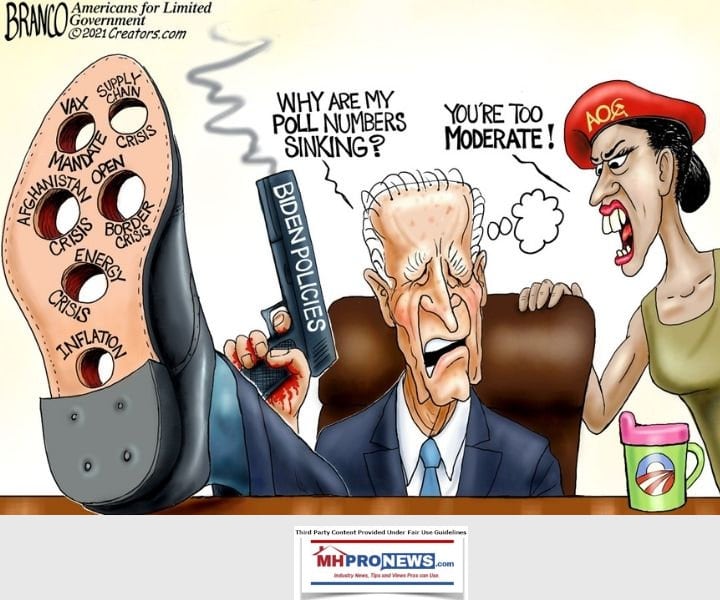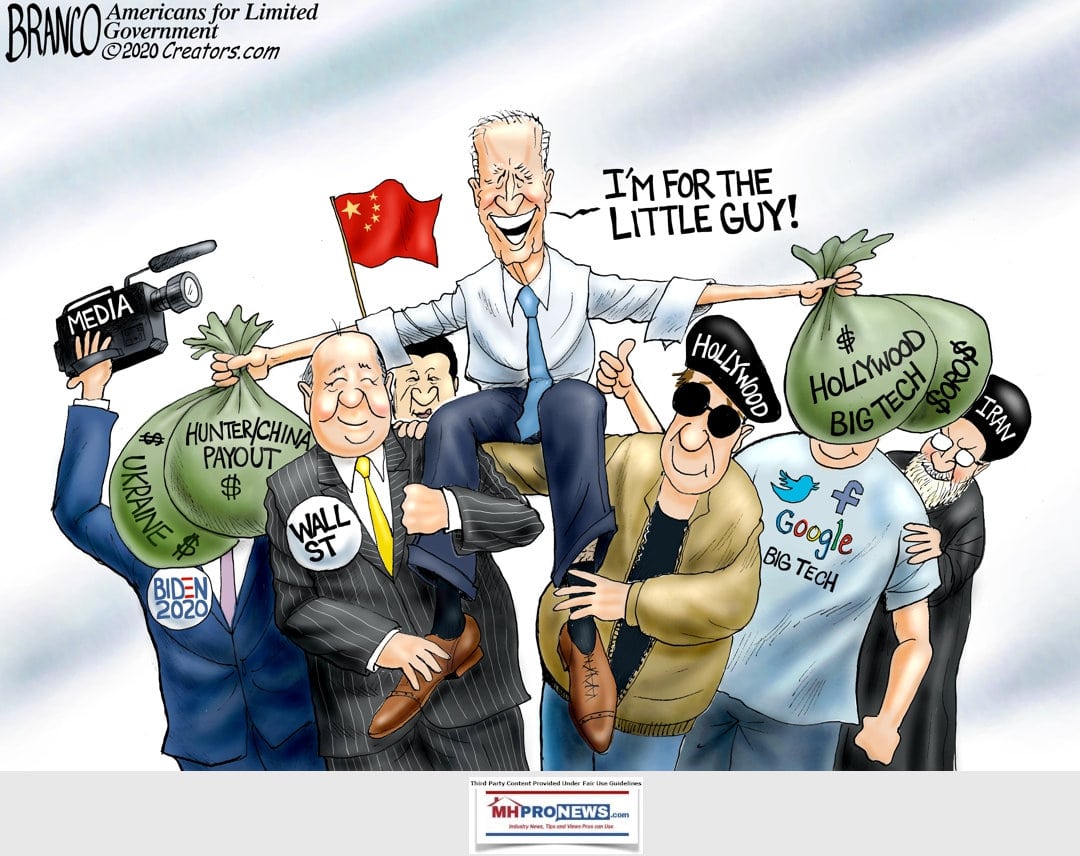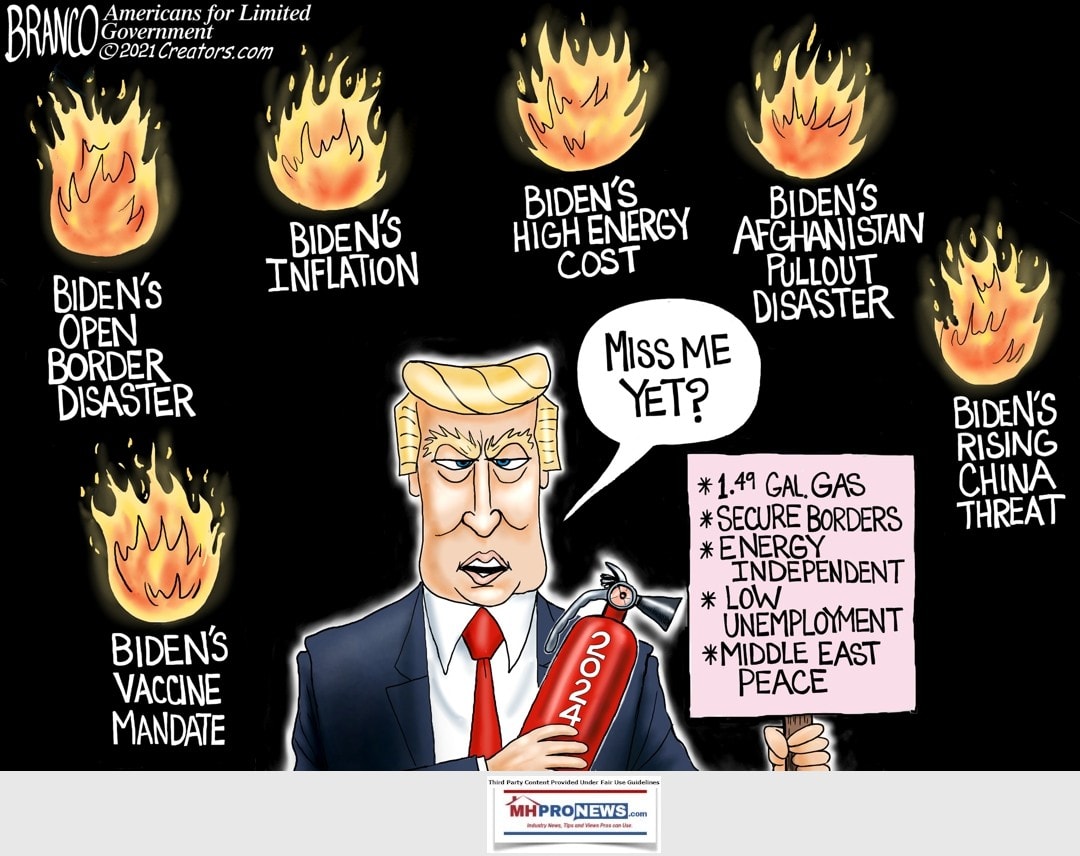 See the related reports for more.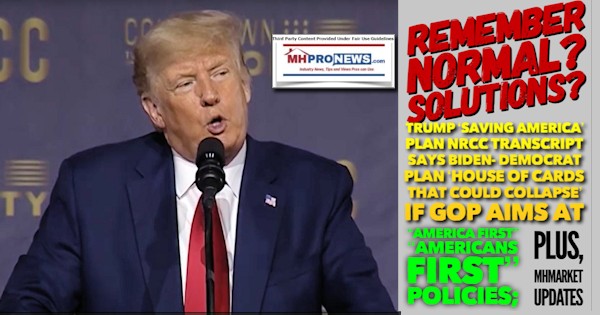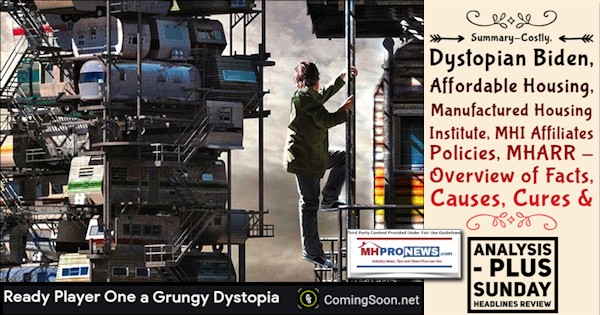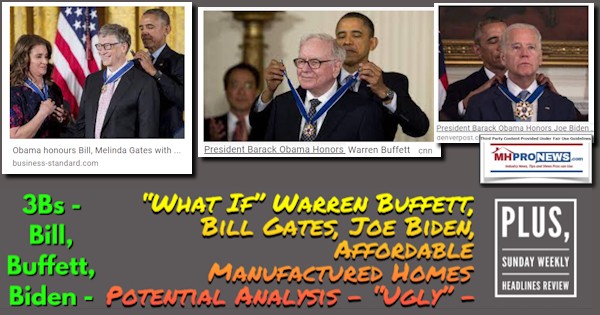 Next up is our business daily recap of yesterday evening's market report, related left-right headlines, and manufactured housing connected equities.
The Business Daily Manufactured Home Industry Connected Stock Market Updates.  Plus, Market Moving Left (CNN) – Right (Newsmax) Headlines Snapshot. While the layout of this daily business report has been evolving over time, several elements of the basic concepts used previously are still the same. For instance. The headlines that follow below can be reviewed at a glance to save time while providing insights across the left-right media divide. Additionally, those headlines often provide clues as to possible 'market-moving' news items.
Market Indicator Closing Summaries – Yahoo Finance Closing Tickers on MHProNews…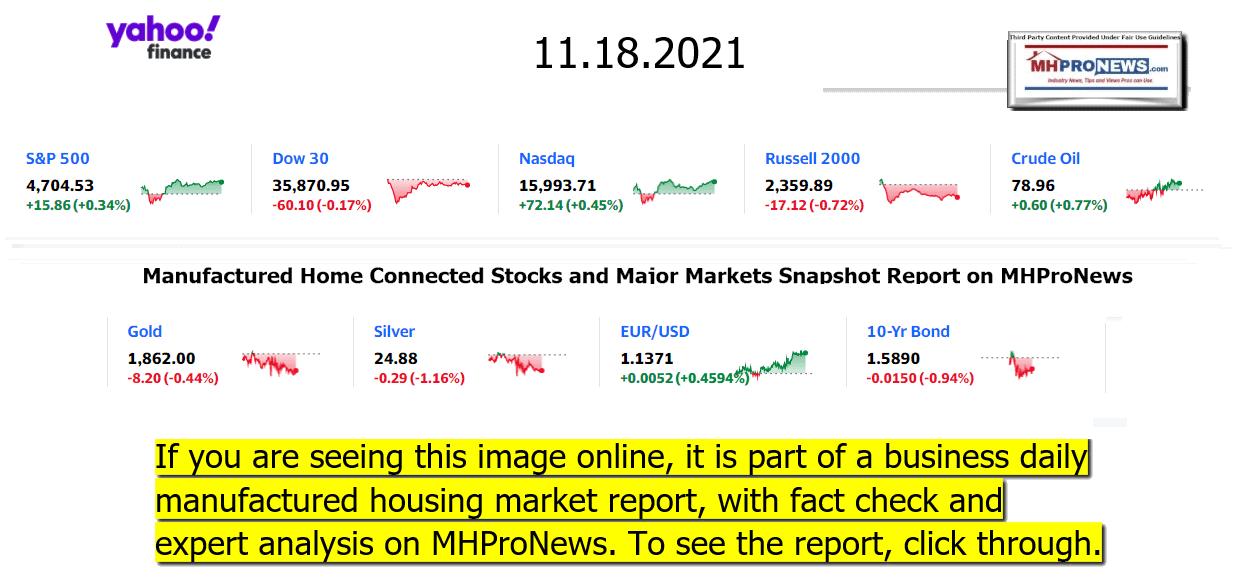 Headlines from left-of-center CNN Business – from the evening of 11.18.2021
Impressive but flawed
CNN tried Tesla's 'full self-driving' software. Here's what happened
Shares of Sweetgreen soar following Wall Street debut
An unfortunate combination of extreme weather and inflation is coming for your cup of joe
Oil prices are finally falling. Thank China and Joe Biden
Trump SPAC must be investigated, Elizabeth Warren demands
Ford strikes a deal to help end its chip shortage
Crypto investors want to buy a copy of the Constitution — for $40 miliion
Warren Buffett-backed Paytm crashes 27% after milestone IPO for India
Cathay Pacific fires three pilots who caught Covid-19 in Germany
Starbucks and Amazon Go open concept store in New York City
Nearly half of Victoria's Secret's holiday products are stuck in transit
CNN tried Tesla's 'full self-driving' mode on NYC streets. It didn't go great
Opinion: 4 ways to avoid overspending this holiday season
A CVS Health COVID-19 testing site in Manhattan, New York City on December 29, 2020.
CVS is closing 900 stores
A man carries a briefcase while walking down Wall Street near the New York Stock Exchange (NYSE) in New York, U.S., on Monday, June 13, 2016.
CEOs are joining the 'Great Resignation'
BERLIN, GERMANY DECEMBER 01: SpaceX owner and Tesla CEO Elon Musk arrives on the red carpet for the Axel Springer Award 2020 on December 01, 2020 in Berlin, Germany.
UN to Elon Musk: Here's that $6 billion plan to end world hunger
SUCCESS
What will your raise look like in 2022? There's good news and bad news
How to network without being awkward
Fortune 500 CEO: 'Work-life balance is a lie'
How much life insurance do you need?
Financial planning is different for members of the military. Here's what you need to know
FACEBOOK
The Roblox logo seen displayed on a smartphone.
Don't tell Mark Zuckerberg: Investors already discovered the metaverse
The next front in Facebook's misinformation battle
Key quotes from the Facebook Papers
Facebook is shutting down its facial recognition software
The company says it's facing 'government investigations' related to whistleblower documents
Headlines from right-of-center Newsmax – evening of 11.18.2021
Border Sheriffs Urge 'Immediate' Removal of DHS Head Mayorkas
"After witnessing this disaster over the past several months and listening to the continued rhetoric and intellectual dishonesty from Secretary Mayorkas, The Western States Sheriffs Association, and its membership must emphatically take our position of having NO confidence in the ability of the Secretary Mayorkas, and his leadership within the Department of Homeland Security, to affect any positive outcome on this matter," the WSSA wrote. [Full Story]
Newsmax TV
Texas AG Paxton: Biden Must Focus on Remain in Mexico Policy | video
Blackburn: Mayorkas 'a Pro' at Not Giving Answers on Border | video
Rand Paul: OSHA's Stay on Mandates Shows 'Sense and Rationality' | video
Matt Gaetz: May Offer Kyle Rittenhouse an Internship | video
Wittman: Biden Missed Opportunity to Discuss COVID With Xi | video
Matt Gaetz: DOJ Has 'Wolves Watching the Henhouse' | video
Scott Perry: House Freedom Caucus Is 'Conscience' of GOP | video
More Newsmax TV
Newsfront
McCarthy: Gosar, Greene May Be Reinstated in '23
Two Republican lawmakers who were stripped of their committee assignments over threats against Democrats can expect to be reinstated, if their party wins control of the U.S. House of Representatives in next year's elections, the chamber's top Republican said on…… [Full Story]
DeSantis Notching Political Wins Ahead of Reelection Bid, Possible WH Run
Florida Gov. Ron DeSantis is flexing his political muscle – and [Full Story]
Victor Davis Hanson Questions If FBI Can Be 'Salvaged'
Victor Davis Hanson, the Stanford University Hoover Institution [Full Story]
US Charges Iranians for Alleged Cyber Plot to Meddle in 2020 Presidential Election
The United States announced criminal charges on Thursday against two [Full Story]
Quinnipiac Poll: Biden Approval Sinks to Low of 36 Percent
A poll historically more favorable to Democrats has President Joe [Full Story]
Related
Quinnipiac Poll: More Americans Want GOP to Win Control of Congress Next Year
Russia's Reckless Anti-Satellite Test Could Signal 'Open Season on American-Led World Order'
Russia's recent anti-satellite weapons test – which created more than [Full Story] | Platinum Article
Venezuela Looks to Casinos, US Dollars for Economic Recovery
The Nicols Maduro regime in Venezuela has turned to casino gambling [Full Story]
Border Sheriffs Call for 'Immediate' Removal of Mayorkas at DHS
A group of sheriffs in 17 states is calling for the firing of [Full Story]
Bezos' Blue Origin Hires Lobbyist as Congress Readies Tax on Space Tourism
Jeff Bezos' space tourism company, Blue Origin, has hired a lobbyist [Full Story]
Rittenhouse Judge Bans MSNBC From Courthouse
The judge presiding over the Kyle Rittenhouse murder trial banned [Full Story]
Pressure on Fed's Powell Is Rising as Inflation Worsens
Federal Reserve Chair Jerome Powell surely expected to have some [Full Story]
McDaniel Still Considers Liz Cheney a Republican After Damning Wyoming Vote
Republican National Committee chair Ronna McDaniel said Thursday she [Full Story]
Pelosi: House Could Vote on 'Build Back Better' Thursday
The U.S. House of Representatives could vote on President Joe Biden's [Full Story]
Trans Professor on Leave for Defending 'Minor-Attracted' Persons
Trans Professor on Leave for Defending 'Minor-Attracted' Persons
Old Dominion has placed a professor on administrative leave after he [Full Story]
Oklahoma Governor Commutes Julius Jones' Death Sentence
Oklahoma Gov. Kevin Stitt commuted the death sentence of condemned [Full Story]
RNC's McDaniel Dismisses Christie's Call to 'Move Beyond' Trump
Ronna McDaniel, chairwoman of the Republican National Committee, [Full Story]
Karl Rove: Dems 'Blowing Smoke' That Spending Will Lead to Midterm Victories
Republican strategist and former White House deputy chief of staff [Full Story]
Mark Meadows: House Republicans Who Voted for Infrastructure Bill Need to Pay
Mark Meadows on Thursday blasted 13 House Republicans for helping to [Full Story]
Kamala Harris Denies Being Misused or Underused
Vice President Kamala Harris on Thursday rejected speculation that [Full Story]
Joe Rogan Compares Media Narrative of Rittenhouse Trial to 'Left-Wing Cult'
Popular podcast host Joe Rogan on Thursday blasted media coverage of [Full Story]
Expanding Internet Access for Cubans Difficult but Has Bipartisan Support
Lawmakers and U.S. officials are proposing various strategies to [Full Story]
Imprisoned Ex-Interpol Chief's Wife Slams 'Monster' China
In China, she enjoyed the privileges that flowed from being married [Full Story]
Banking Industry, Republicans Slam Biden's Choice for Bank Regulator as Radical
President Joe Biden's choice to run one of the agencies charged with [Full Story]
US Special Forces Training for War With China or Russia
The U.S. military's special operations units, which played a key role [Full Story]
Cuban Dissident Says Government Cut Phone Lines, Issued Threats Over Protests
Cuban dissident Yunior Garcia said on Thursday he left the [Full Story]
Bill Maher Defends Parents' Critical Race Theory Concerns
Comedian Bill Maher defended parents who are against critical race [Full Story]
Kim Kardashian Helps Fly Afghan Women Soccer Players to UK
Members of Afghanistan's women's youth development soccer team [Full Story]
Think Tank: US May Default Before Christmas Unless Congress Acts
There's a 50% chance the federal government will default on the [Full Story]
Pro-Life Movement Prepares for Future of Abortion Policy Post-Dobbs Decision
Pro-life groups are planning for the very different policy landscape [Full Story] | Platinum Article
Pfizer Signs $5.3 Billion COVID-19 Pill Deal with US Government
Pfizer Inc has signed a $5.29 billion deal with the U.S. government [Full Story]
Israel Accuses Defense Minister's Household Staffer of Iran-Related Espionage
Israel has charged a member of Defence Minister Benny Gantz's [Full Story]
Finance
Goldman Sachs Warns Inflation Will Worsen This Winter
Investment banking giant Goldman Sachs is warning that inflation will worsen this winter, as the inflation currently chilling Americans' financial prospects is likely to "get worse before it gets better."… [Full Story]
Biden, Trudeau to Discuss Electric Vehicle Dispute at Summit
Biden: US May Not Send Top Dignitaries to Beijing Olympics
Democrats, CBO Differ on Increased IRS Enforcement Effect
Gold and Silver See Big Gains as Inflation Surges
More Finance
Health
AstraZeneca's Preventative COVID-19 Antibody Shot 83 Percent Effective
AstraZeneca on Thursday cemented its lead in bringing a preventative COVID-19 shot for the non-infected to market for people who do not respond well to vaccines, saying its antibody drug cocktail offered 83% protection over six months. The therapy, called AZD7442 or…… [Full Story]
Why Can't Some COVID-19 Vaccinated People Travel to the US?
Sunscreen and Shade Won't Weaken Your Bones: Study
Nearly 1 in 3 U.S. Hospital Personnel Still Unvaccinated
Drinking Coffee and Tea May Lower Risk for Dementia and Stroke
Manufactured Housing Industry Investments Connected Equities Closing Tickers
Some of these firms invest in manufactured housing, or are otherwise connected, but may do other forms of investing or business activities too.
NOTE: The chart below includes the Canadian stock, ECN, which purchased Triad Financial Services, a manufactured home industry lender
NOTE: Drew changed its name and trading symbol at the end of 2016 to Lippert (LCII).
NOTE: Deer Valley was largely taken private, say company insiders in a message to MHProNews on 12.15.2020, but there are still some outstanding shares of  the stock from the days when it was a publicly traded firm.  Thus, there is still periodic activity on DVLY.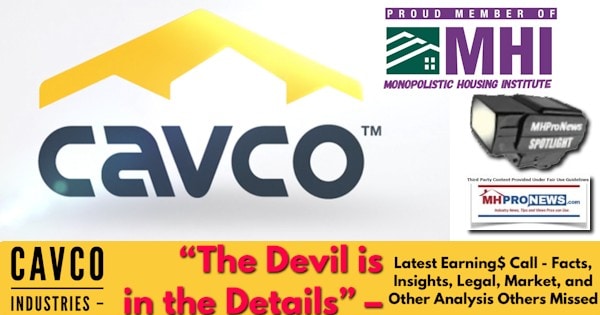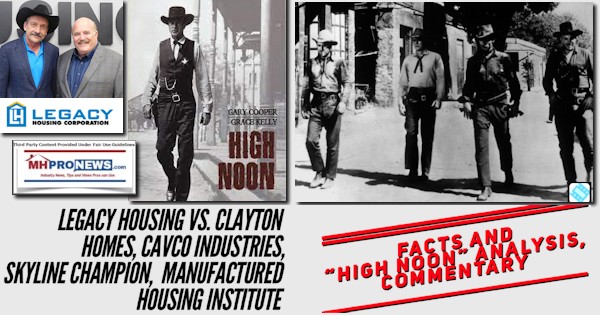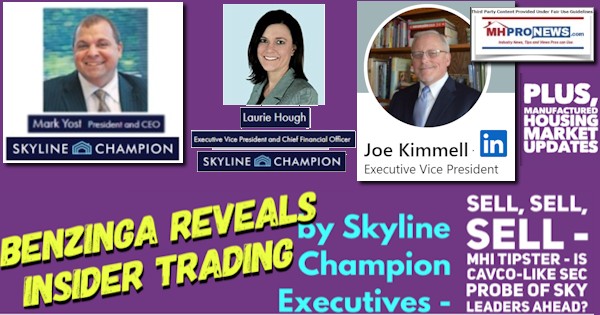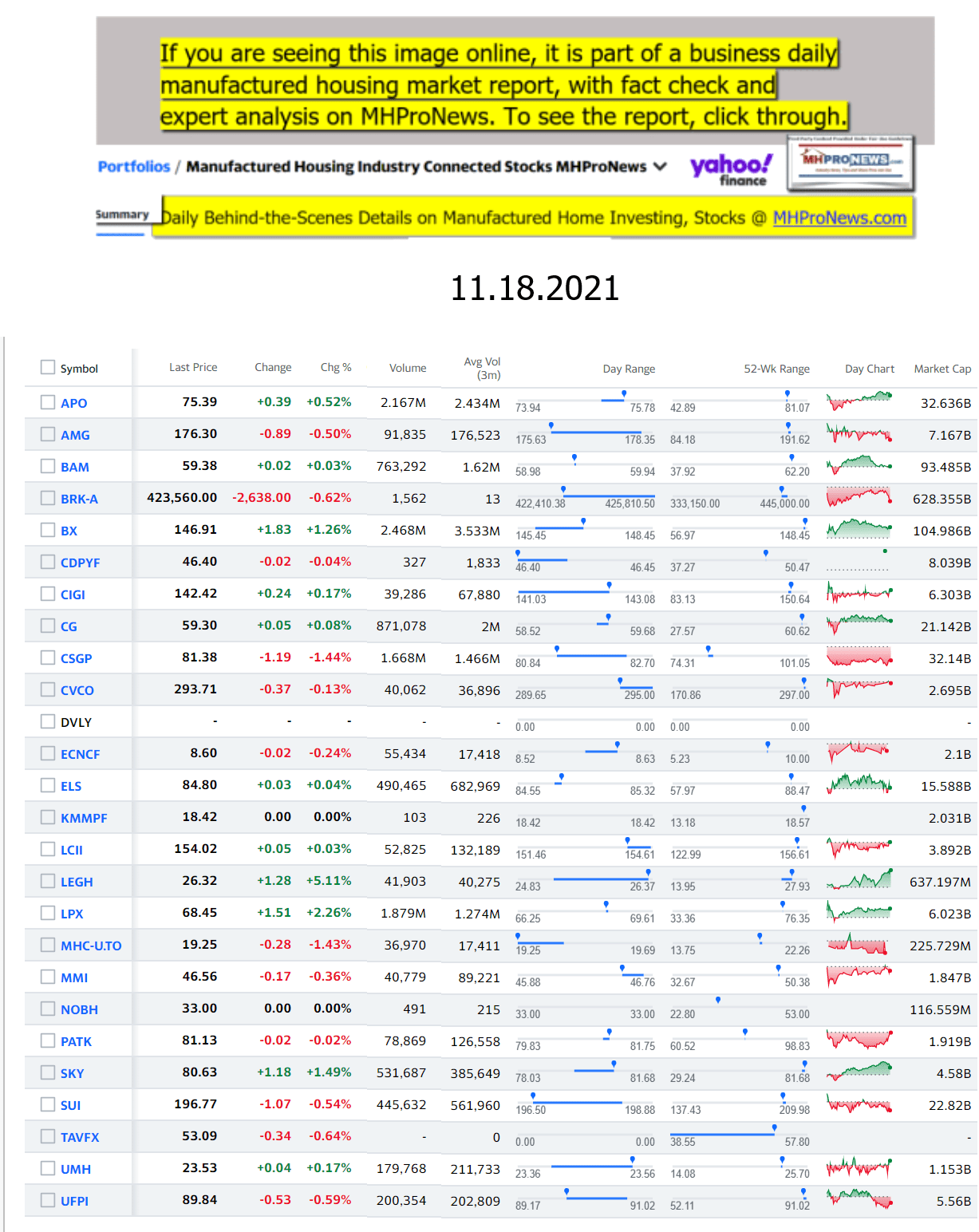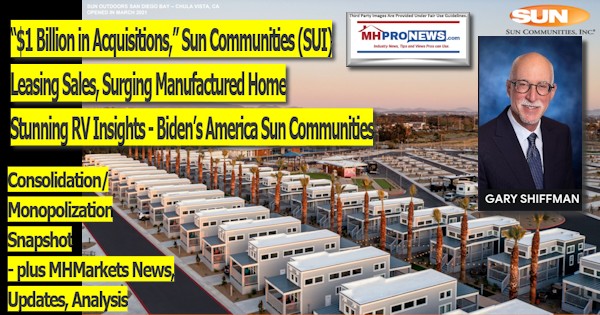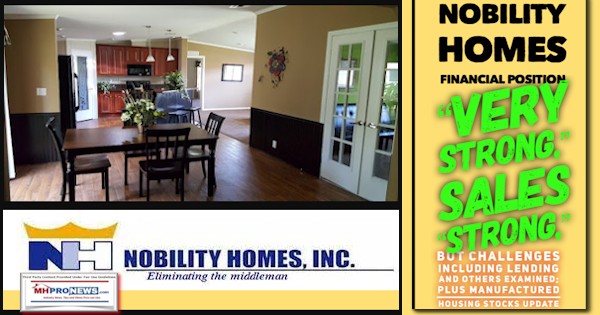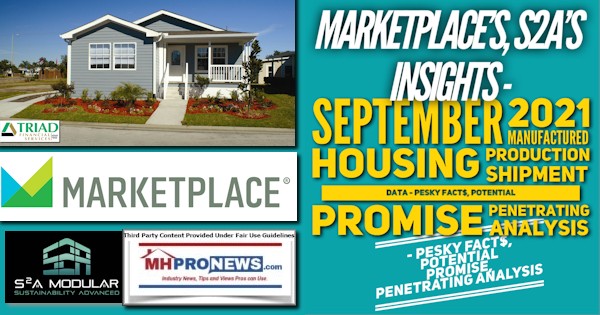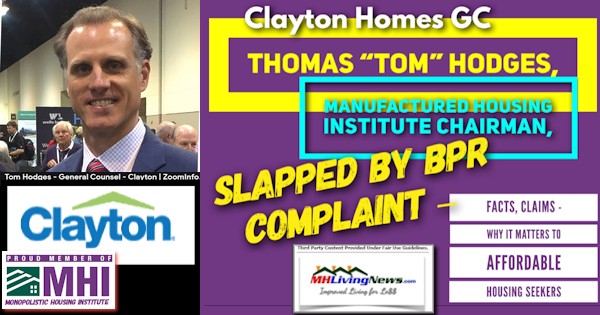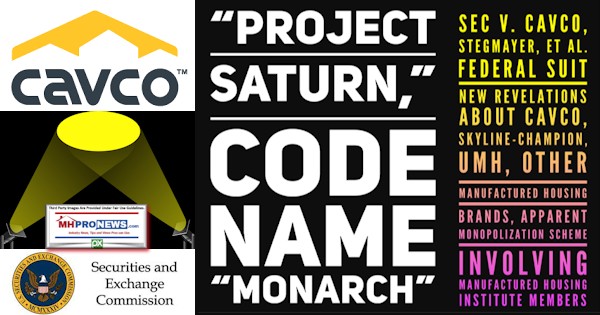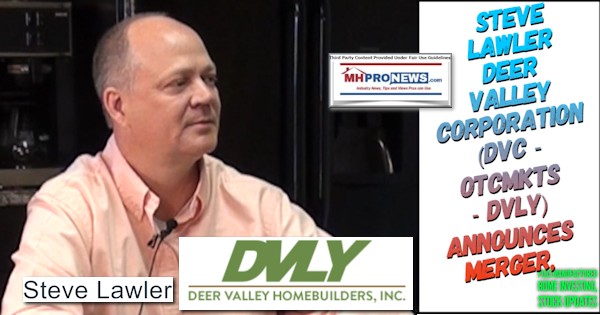 As the Summer of 2021 draws to a close…
Berkshire Hathaway is the parent company to Clayton Homes, 21st Mortgage, Vanderbilt Mortgage and other factory built housing industry suppliers.
· LCI Industries, Patrick, UFPI, and LP each are suppliers to the manufactured housing industry, among others.
· AMG, CG, and TAVFX have investments in manufactured housing related businesses. For insights from third-parties and clients about our publisher, click here.
Enjoy these 'blast from the past' comments.
MHProNews. MHProNews – previously a.k.a. MHMSM.com – has celebrated our 11th year of publishing, and is starting our 12th year of serving the industry as the runaway most-read trade media.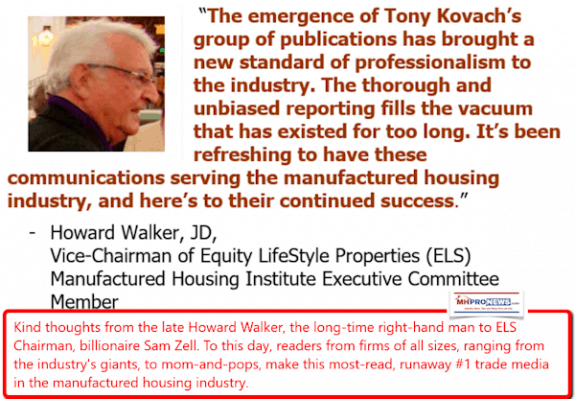 Sample Kudos over the years…
It is now 11+ years and counting…
Learn more about our evolutionary journey as the industry's leading trade media, at the report linked below.
· For expert manufactured housing business development or other professional services, click here.
· To sign up in seconds for our industry leading emailed headline news updates, click here.

Disclosure. MHProNews holds no positions in the stocks in this report.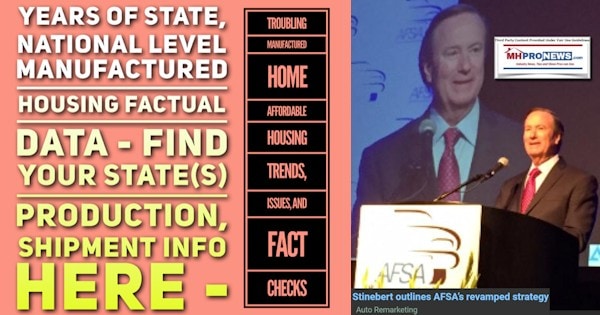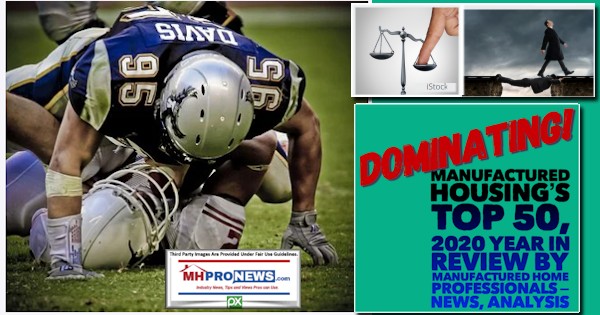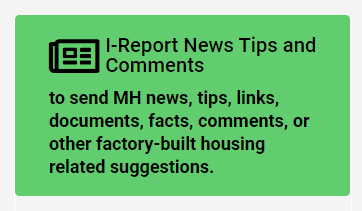 That's a wrap on this installment of "News Through the Lens of Manufactured Homes and Factory-Built Housing" © where "We Provide, You Decide." © (Affordable housing, manufactured homes, stock, investing, data, metrics, reports, fact-checks, analysis, and commentary. Third-party images or content are provided under fair use guidelines for media.) (See Related Reports, further below. Text/image boxes often are hot-linked to other reports that can be access by clicking on them.)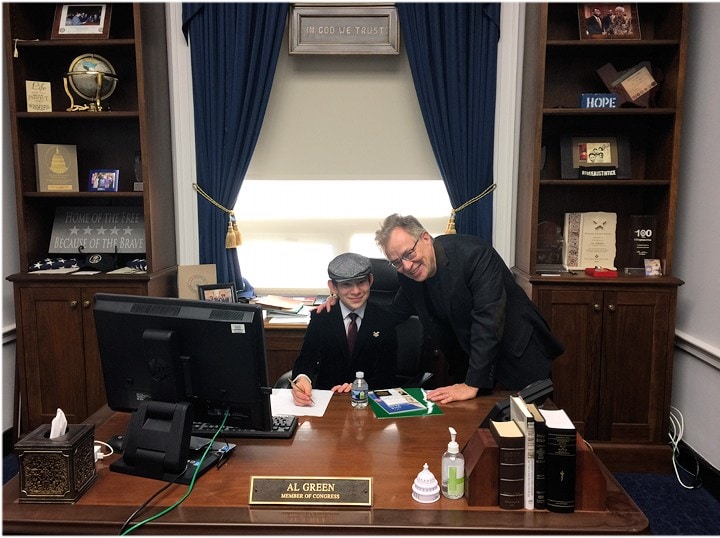 By L.A. "Tony" Kovach – for MHProNews.
Tony earned a journalism scholarship along with numerous awards in history. There have been several awards and honors and also recognition in manufactured housing. For example, he earned the prestigious Lottinville Award in history from the University of Oklahoma, where he studied history and business management. He's a managing member and co-founder of LifeStyle Factory Homes, LLC, the parent company to MHProNews, and MHLivingNews.com. This article reflects the LLC's and/or the writer's position, and may or may not reflect the views of sponsors or supporters.