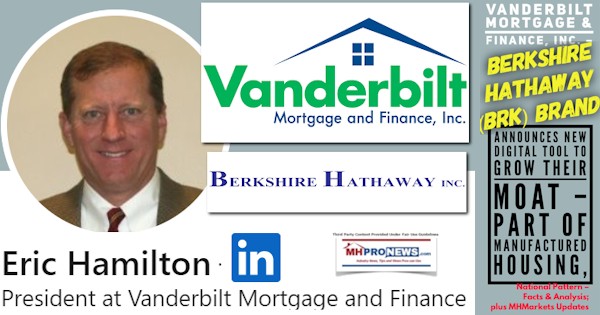 Stating the obvious can bring clarity. Vanderbilt Mortgage & Finance, Inc. (VMF) is a Berkshire Hathaway (BRK) owned brand. Berkshire is a conglomerate under decades of leadership by billionaire Warren Buffett. The connection between the various problems caused by monopolization is ironically spelled out by a White House document issued by the authority of one Joseph Robinette "Joe" Biden Jr. It is no surprise that people on the right oppose the man in the White House who leads what former CNN reporter turned WMAL pundit has called the "Biden Junta." But people on the left, which includes self-proclaimed Biden voters, have been sounding the alarm too. Naomi Wolfe, Alan Dershowitz, Robert F. Kennedy Jr. and Glenn Greenwald are among numbers in that camp. Part of the claims being made against the Biden Administration, which people that span the political spectrum often muse is not actually being run by 'President' Biden himself, is that it is in the pocket of billionaires and big corporate interests. Meaning, Biden's apt claims last summer against the threats and problems of monopolization run up against some of the very people that have and continued to back his de facto being in that top job. That brief outline raises the issue of bold paltering. Near the heart of that pack of billionaires and corporate interests are names like Warren Buffett and William "Bill" Gates III. Buffett led Berkshire Hathaway has preached "class warfare" for over 15 years, where his "class" declared war and is "winning." Part of what Buffett has preached is the Castle and Moat method. It is against that backdrop that the report that follows below about Berkshire owned Vanderbilt (VMF), the captive lender to vertically integrated manufactured home producer and retailer Clayton Homes, is explored.
By way of that backdrop, MHProNews explored "The 3Bs" in the report below.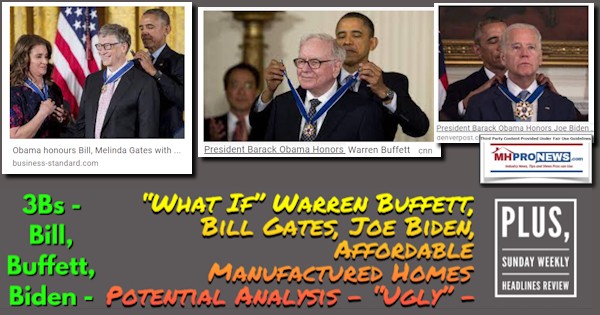 MHLivingNews previously highlighted how the declared pandemic of COVID19 was making Buffett and his fellow oligarchs far wealthier. "The Moat" is part of that backdrop of that story.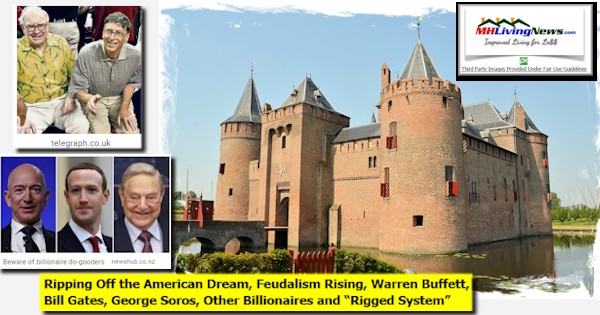 MHProNews also spotlighted the Biden antitrust announcement last summer.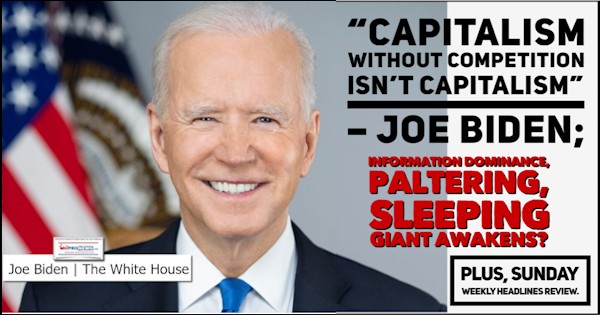 Each of these reports, unlike numbers of mainstream media reports, have stood the test of time. Insights in them are as valid today as when they were first published. Why? Because facts, evidence, and a 'follow the money trail' common sense historic analysis tends toward sound reports and analysis.
What is occurring in manufactured housing can't be fully understood outside of the broader context of these other realities.  That is why, as a sort of historic bonus, the video below will be introduced here. This may be a source for future references. Bad Decisions: The Joe Biden Story on Newsmax TV – was at the time their most watched episode, per their own Facebook post.  That video is posted below. It may be as or more interesting today than it was when it was first released.
Then, MHProNews and MHLivingNews have absolutely no rivals in our profession's trade media for reporting on the role that Buffett's "moat" methodology. That moat method can be factually connected to changes in manufactured housing from a once highly diverse business environment into one where a few Berkshire owned brands and their corporate allies at the Manufactured Housing Institute (MHI) have consolidated much of manufactured housing. Several of these MHI brands openly state that they plan to consolidate more.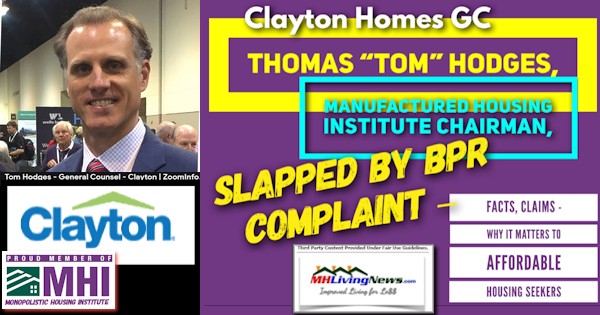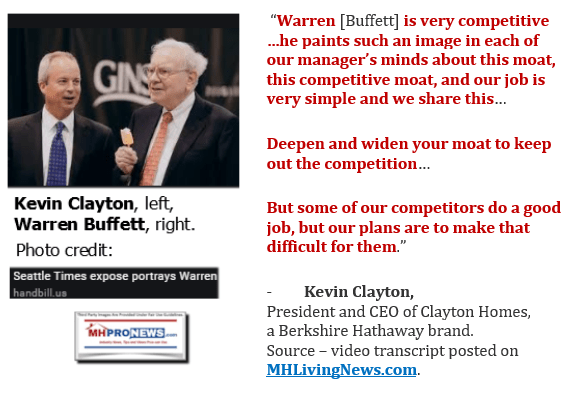 It is with the above foundation of moats that Vanderbilt's recent press release is being shared below and examined after their pitch. It must be noted that by publishing their claims, MHProNews is not endorsing VMF, nor Clayton, much less Berkshire or Buffett. But as Sun Tzu said:
"
Know the enemy and know yourself; in a hundred battles you will never be in peril. When you are ignorant of the enemy, but know yourself, your chances of winning or losing are equal. If ignorant both of your enemy and yourself, you are certain in every battle to be in peri

l."

― Sun Tzu, The Art of War, per GoodReads.

Following their release will be additional information, more MHProNews analysis and commentary, and our business daily left-right headlines and market summary snapshots.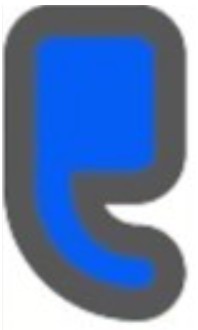 Vanderbilt Mortgage & Finance, Inc. Sees Quicker Closing, Improved Customer Experience with New Digital Tool
The Express Portal Assisted Nearly 40% of Customers to a Quicker Home Close in 2021
MARYVILLE, Tenn., Nov. 22, 2021 /PRNewswire/ — Vanderbilt Mortgage and Finance, Inc. continues to improve the digital loan process for customers. The company successfully launched its Express Portal in February 2021, resulting in increased customer satisfaction and a decreased time to close.
The Express Portal, which makes the home loan process quicker and easier for customers, is a personalized digital tool that empowers customers to manage and track their home loan online and when convenient for them.
Customers that use the Express Portal close on their homes an average of seven days earlier compared to those who apply for a loan through Vanderbilt the traditional way.
"We want to create a path to homeownership that's fast and easy. Embracing digital tools that simplify the process is critical to increasing transparency during the loan process," said Eric Hamilton, President of Vanderbilt Mortgage and Finance, Inc. "The Express Portal helps customers clearly identify what stage the loan process is in, reducing frustration and creating a more positive experience that's at our customers' fingertips."
The Express Portal allows users to:
Upload pictures of important documents
Track the status of their loan
Contact their loan processor directly through the Express Portal, eliminating lengthy phone calls
Since its launch, Vanderbilt Mortgage has closed more than 2,600 mortgage loans through the Express Portal, and when surveyed, nearly 98% of customers using it said the loan process was easy.
To learn more about the home loan process or to apply for a loan visit http://www.vmf.com.
About Vanderbilt Mortgage & Finance, Inc.
Vanderbilt Mortgage and Finance, Inc. is a national housing lender that specializes in financing manufactured homes. In business for more than 40 years, the company currently services more than 200,000 home loans and works hard to tailor loans to each family's needs. For more information, visit www.vmf.com.  NMLS #1561 ##
##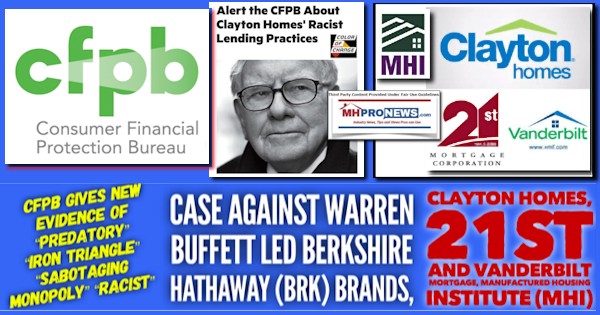 Manufactured Housing Institute Touts FHA Title I Loan "Access" HUD's Lopa Kolluri- "Manufactured Homes Comparable to Site-Built Homes," "Stasis" Section 8 MH Voucher Redux, plus MH Markets Updates
Additional Information, More MHProNews Analysis and Commentary
It would be a mistake to think that MHProNews has ever been in this battle to save the best parts of manufactured housing's legacy alone. Indeed, there have been a range of tipsters and sources from inside MHI, inside MHI member brands, including Clayton and their lending units. Then there have been public officials and published reports that have been part of the rich tapestry that has made our industry-leading reports possible. Certainly, the Manufactured Housing Association for Regulatory Reform (MHARR) absolutely must be named, because their leaders have been fighting for independents – and by extension, consumers and employee interests – for decades.  The MHARR take on Biden and several of these key issues is uniquely highlighted in the report linked below.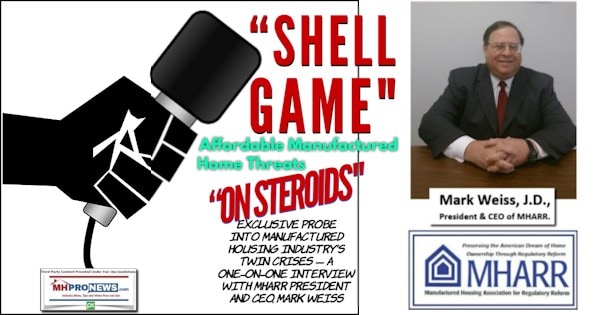 Barring the unforeseen, by tomorrow afternoon the MHARR report on the latest manufactured housing data and trends will be published on MHProNews. Until then, the report linked below stands as the runaway most factual and evidence-based research that sheds light on why manufactured housing has been underperforming.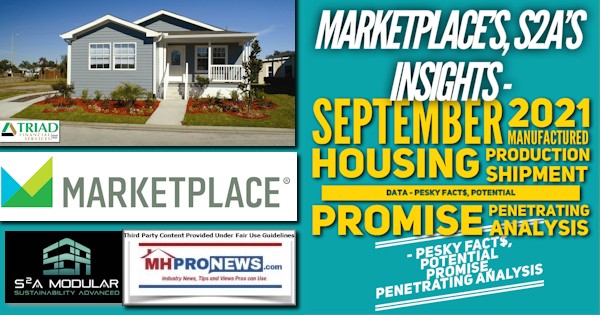 It can be summed up in the word – consolidators. Consolidators are obviously in charge at MHI. They can and do palter about having an agenda for "all segments" of the industry, but that is arguably a bald-faced lie. If MHI were authentically working for all segments, then their own words would have long ago come true. Namely, that the rising tide would raise all boats.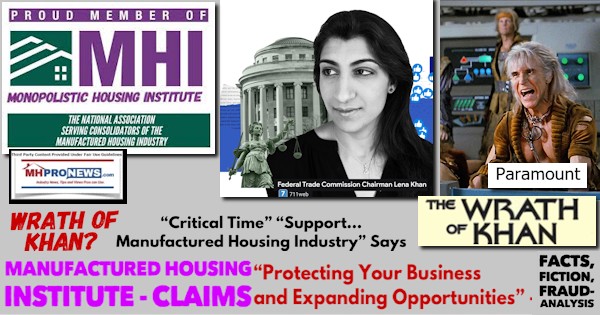 But the fact that MHI keeps posturing by 'saying' the right things, but has failed for years to take the legal steps necessary to make their words meaningful speaks volumes. This is why they are phony with a capital P (or if you go by the name of lunch bucket Joe, phony with a capital F…).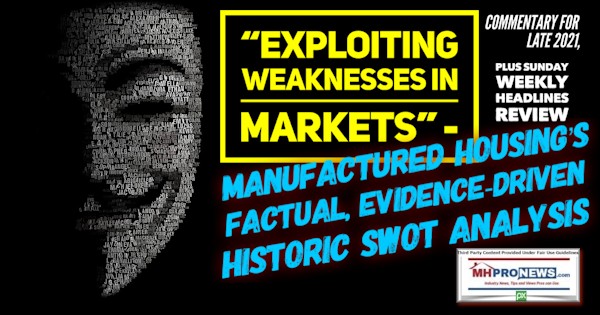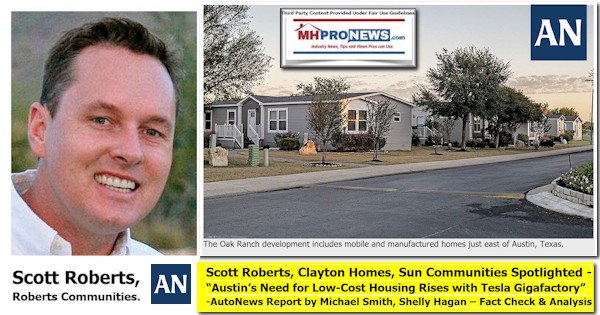 MHProNews has in its possession a report from attorneys on the antitrust issue. As a teaser, they say that what the Biden administration is doing is at best illusory. MHProNews essentially predicted that last summer, shortly after Biden made the seemingly impressive pitch as to why monopolization is harmful to employees, consumers, and smaller businesses. Among the keys that unlock what is occurring in America and our industry must be a clear understanding of "paltering." Of posturing for effect. Of what the Capital Research Center (CRC) aptly describes as "Deception and Misdirection."
Any number of quotable quotes fit. But among them are these two that MHProNews has periodically used for some time in various forms.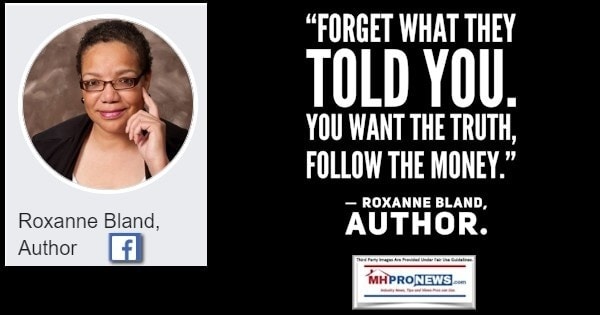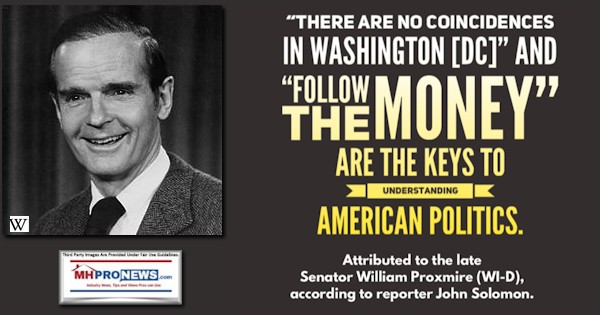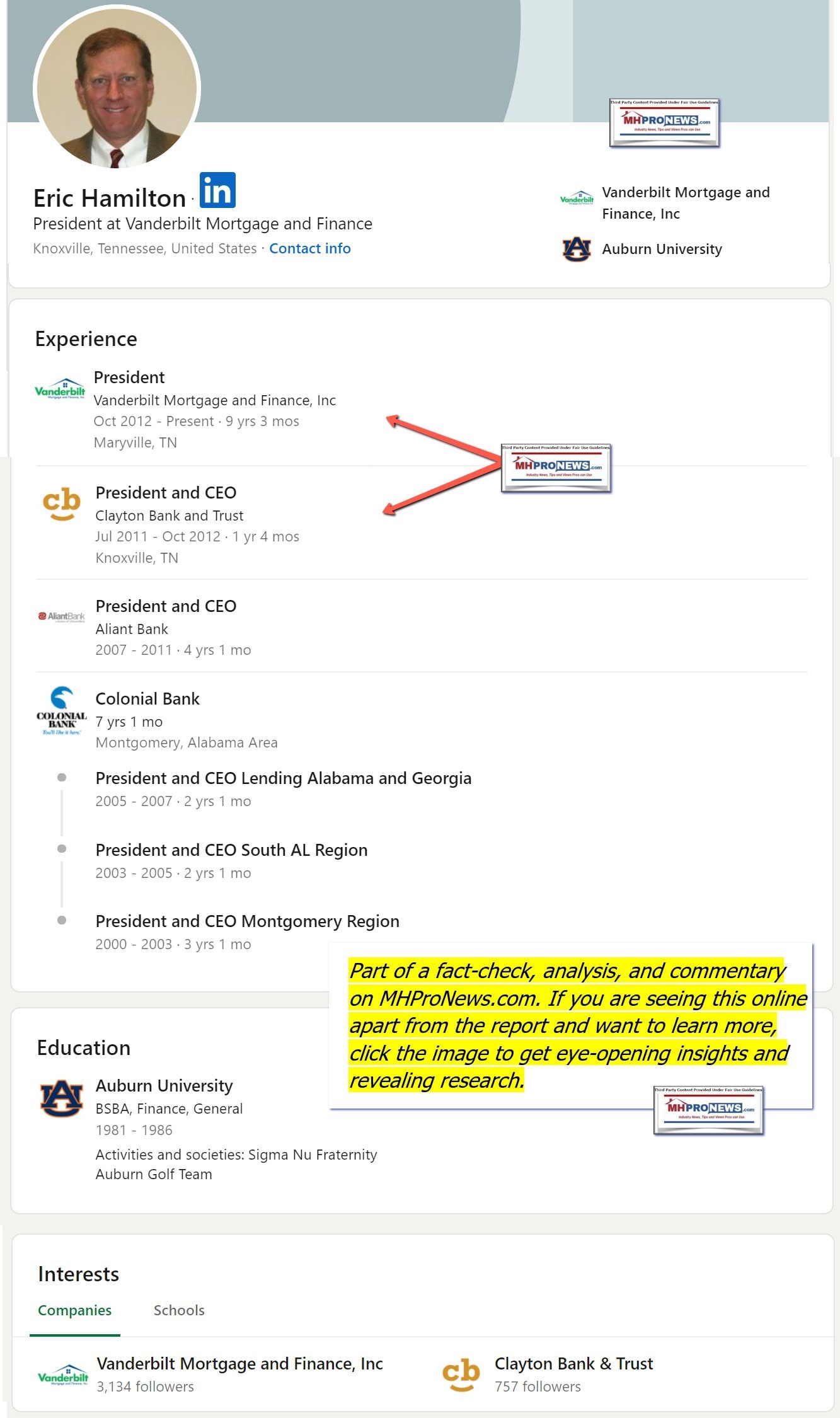 "Partner in Crime" "Get Access" "Gain Trust" v "Scapegoating" – Maxwell Trial Begins – Bill Gates, Leon Black, Clinton, More Big Names Could Shakeup Big Biz, Politics & MHVille – Plus, MHMarket Updates
Whatever MHI was in years gone by they no longer are anything more than a front group for consolidators. It is an open question if that may have been a reason why Chris Stinebert left that trade group with a polite slap at their own faces.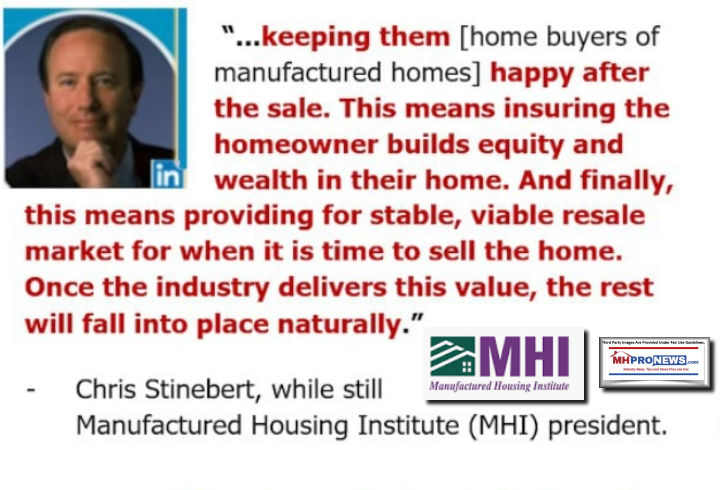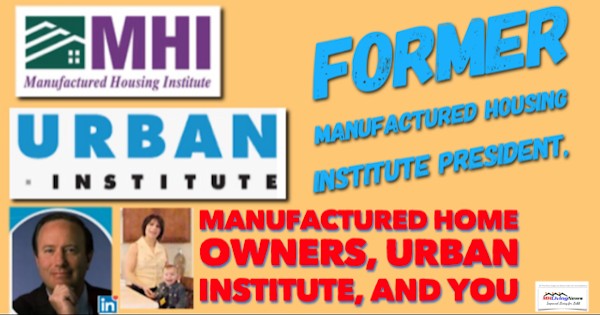 But to grasp the malevolence of the moat the two would-be trust-buster sources linked below should be carefully understood too.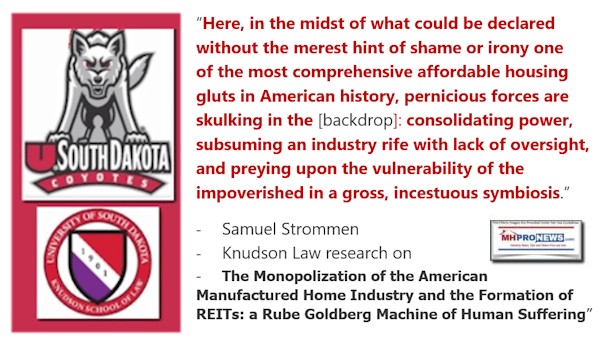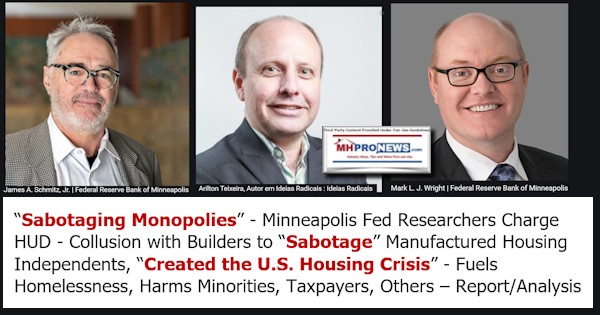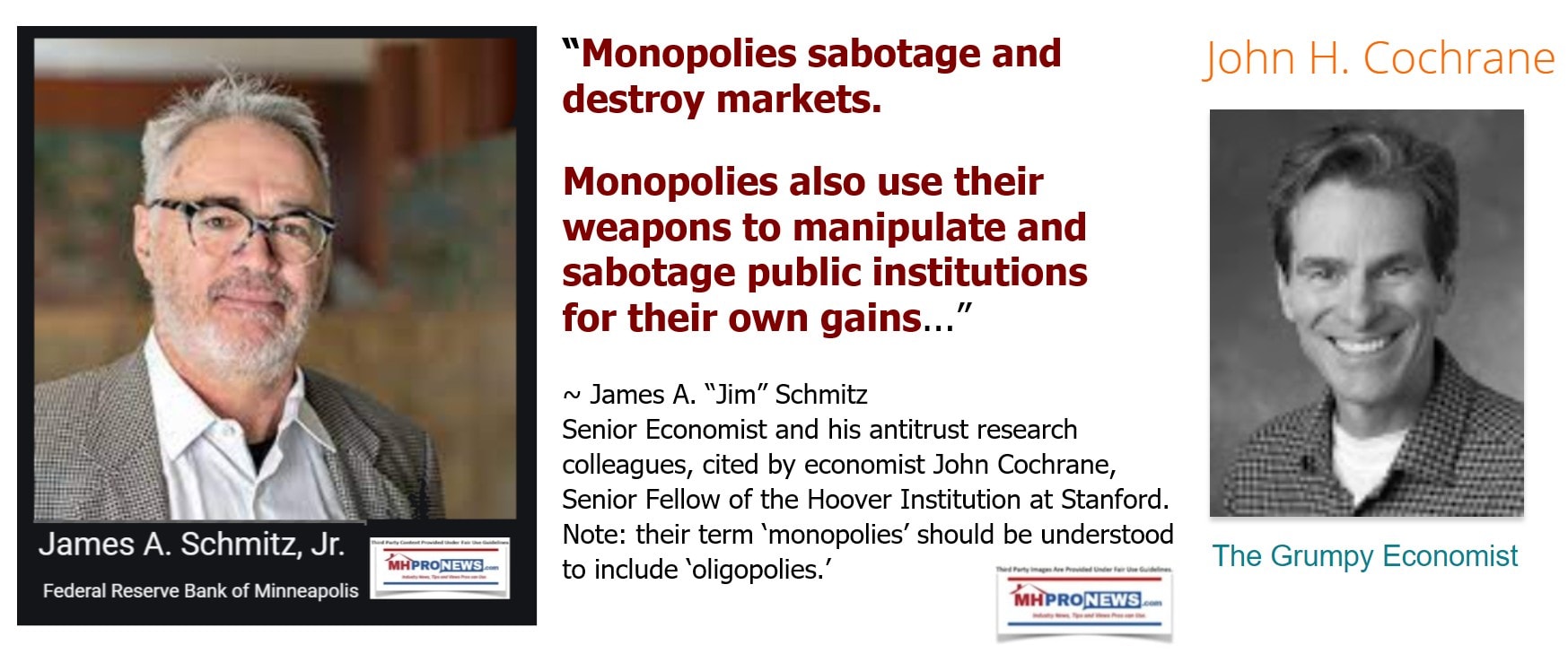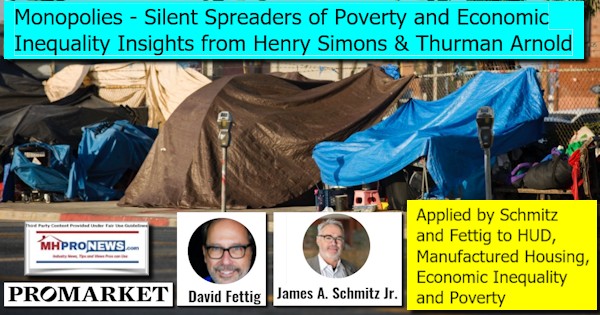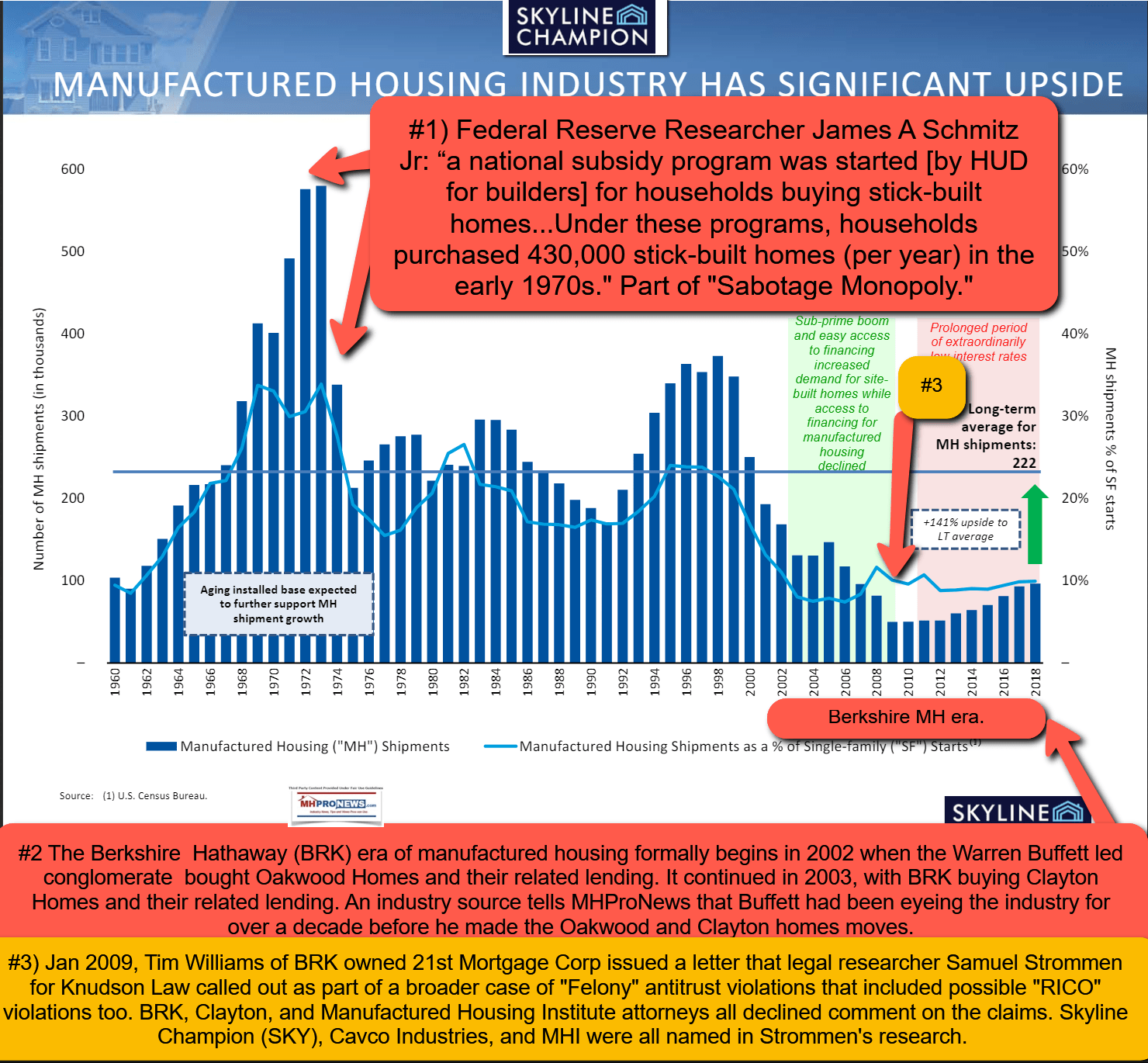 Speaking of those sources, MHProNews has been given a document and obtained others that relate to how one of MHI's erstwhile 'housing alliance coalition' allies has backstabbed manufactured housing is in hand. We plan a report on those new documents in the near term.
You won't find hardly any of this on other manufactured housing industry trade media. Why not? Just look at their apparent – and often self-proclaimed ties – to MHI. And keep in mind that using nonprofits is also part of the Buffett moat methods. Who said? Look at what Kevin Clayton said in our ground-breaking report below.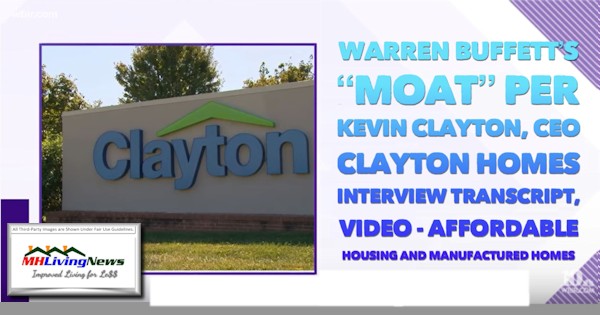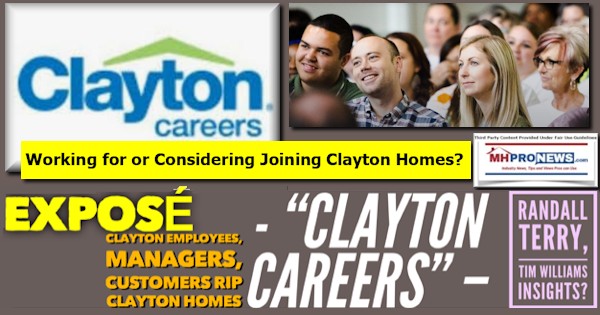 Then it all gets summed up by someone who has had a ring-side seat to Buffett "philanthropy." Danny Glover has sat on a Buffett nonprofit board. It is with that in mind that his brief, but now penetratingly insightful comment below comes into focus.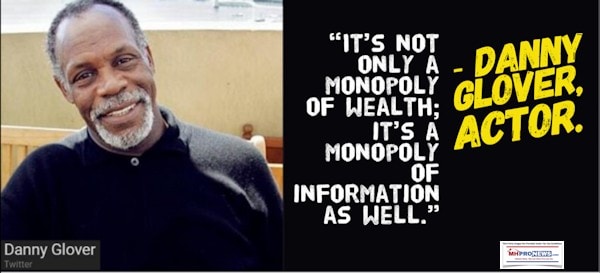 Schmitz and his colleagues are correct. Monopolies deploy an array of methods to obscure their pernicious effects. But by doggedly following the facts, evidence, connecting the dots and linking it all up to our industry's underperformance, there are no other trade sources that can hold a candle to the insights learned here.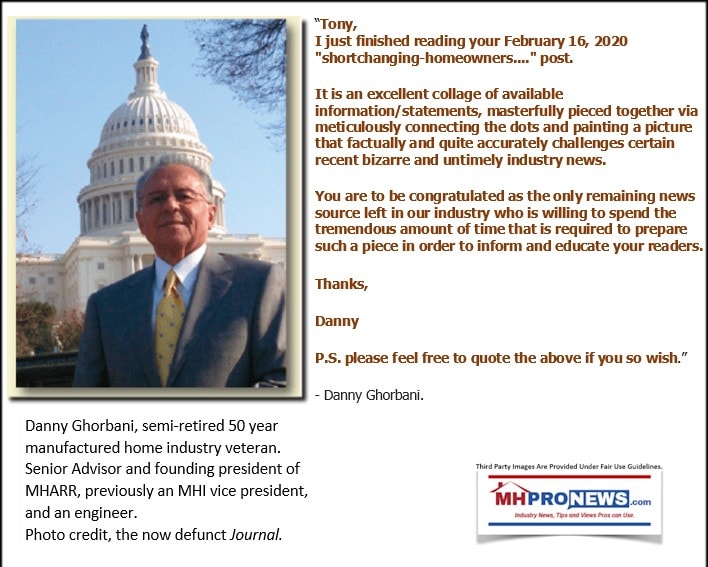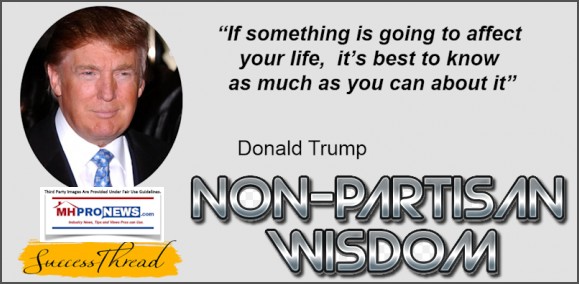 It is for that reason that the new Masthead merits your attention. The ancient Latin expression still holds true: scientia potentia est. Knowledge is "potential" power. Why only potential? Because knowledge must ultimately be properly put to work!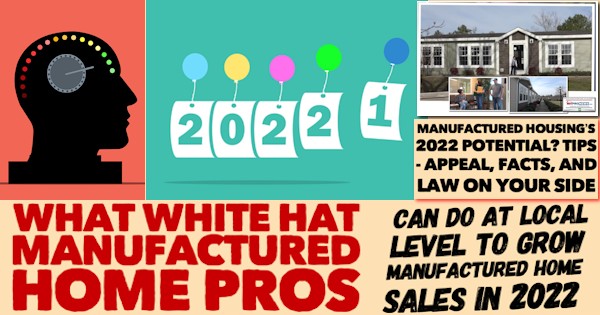 Next up is our business daily recap of yesterday evening's market report, related left-right headlines, and manufactured housing connected equities.
The Business Daily Manufactured Home Industry Connected Stock Market Updates.  Plus, Market Moving Left (CNN) – Right (Newsmax) Headlines Snapshot. While the layout of this daily business report has been evolving over time, several elements of the basic concepts used previously are still the same. For instance. The headlines that follow below can be reviewed at a glance to save time while providing insights across the left-right media divide. Additionally, those headlines often provide clues as to possible 'market-moving' news items.
Market Indicator Closing Summaries – Yahoo Finance Closing Tickers on MHProNews…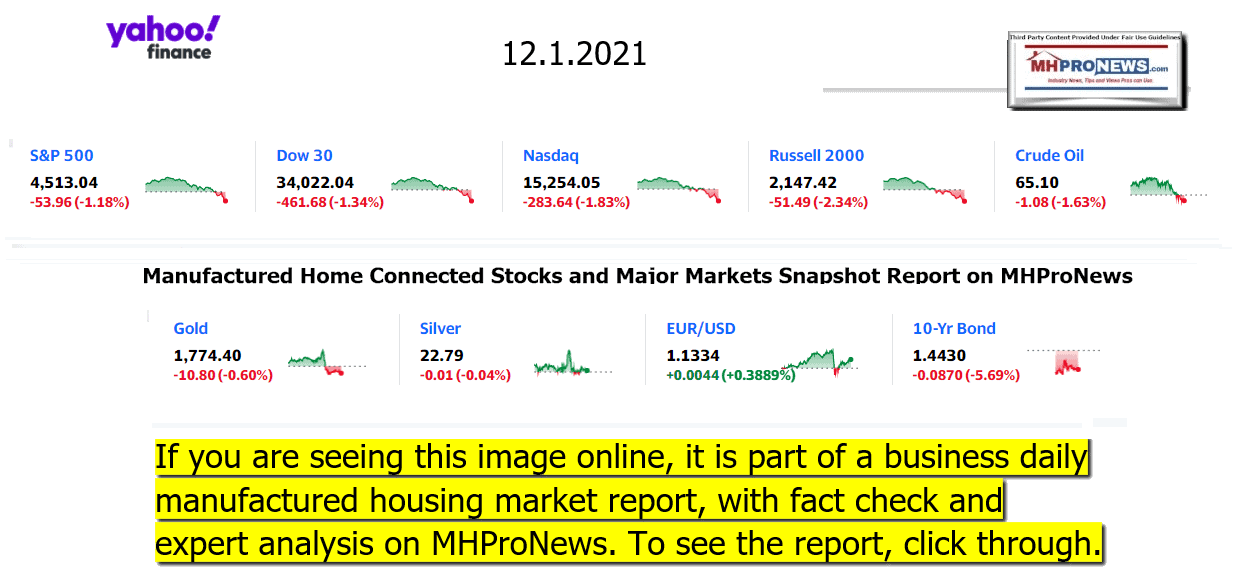 Headlines from left-of-center CNN Business – from the evening of 12.1.2021
Ditching overdraft fees
A woman wearing a face mask walks past the Capital One Bank branch in Midtown.
Capital One is the biggest US bank to eliminate charges that hurt cash-strapped customers
Why price increases can actually be good for everyday Americans and bad for rich people
LIVE UPDATES The Dow and Nasdaq have turned red
You could be waiting a while for the next hot IPO
The Fed's high-wire act just got even more perilous
Here's how Omicron could make the supply chain crisis worse
Moderna CEO says vaccines will struggle with Omicron
Biden should quickly revisit Omicron travel ban, says this CEO
Facebook lifts Kyle Rittenhouse restrictions, including searches and praise
Facebook says Belarusian KGB used fake accounts to stoke border crisis
Google bans political ads ahead of elections in the Philippines
CNN suspends Chris Cuomo indefinitely
Toys "R" Us will try opening a store again after a failed attempt
Content by LendingTree
How To Reduce Your Monthly House Payment
Workers weld new tram track rails on Alexanderplatz in central Berlin, Germany, on Wednesday, Sept. 22, 2021. After years of poor levels of investment in public infrastructure, there's a broad consensus among all political parties that more will be needed in the coming decade.
Europe unveils its $340 billion answer to China's Belt and Road infrastructure initiative
PASADENA, CA – JANUARY 12: Correspondent Lara Logan of the TV show '60 Minutes Sports' attends the 2013 TCA Winter Press Tour CW/CBS panel held at The Langham Huntington Hotel and Spa on January 12, 2013 in Pasadena, California.
Fox host doubles down on outrageous comparison of Fauci to Nazi 'Angel of Death' doctor as network remains silent
This rare McDonald's treat is making a comeback
Headlines from right-of-center Newsmax – evening of 12.1.2021
House Freedom Caucus Urges McConnell to Block Spending Bill Over Biden's Vaccine Mandates
The House Freedom Caucus on Wednesday called on Senate Minority Leader Mitch McConnell, R-Ky., to do everything he can to to deny "timely passage" of the Biden administration's spending bill unless it prohibits funding for vaccine mandates. In a letter, the conservative caucus noted the funding mechanism expires Friday night and "the Senate Republican conference enjoys important leverage against those mandates." [Full Story]
Newsmax TV
Walberg: School Shooting Reflects Society's 'Moral Unpinning' | video
William Shipley: Chansley Had No Ties to QAnon, Appealing Sentence | video
Lankford: Ending Roe v. Wade Won't Stop Abortions | video
Meuser: Dr. Oz a 'TV Figure,' Pennsylvanians Don't Know Him | video
Peter Navarro: Overdeploying Vaccine Creating 'Vaccine Resistant Mutations' | video
Braun: Supply Chain Is 'Not Loosening Up' | video
Roger Williams: Govt Spending Root Cause of Debt Problem | video
Daines: Abortion Laws 'Antiquated' | video
More Newsmax TV
Newsfront
Michigan Teen Charged in Oxford High School Shooting
A 15-year-old boy was charged Wednesday with murder, terrorism and other crimes for a shooting that killed four fellow students and injured others at a Michigan high school.Oakland County prosecutor Karen McDonald did not reveal a possible motive for Tuesday's violence at…… [Full Story]
California Confirms 1st US Omicron Variant COVID Case
A person in California became the first in the U.S. to have an [Full Story]
Related
Biden Weighs 7-Day Quarantine for Returning Travelers Due to Omicron
Omicron Unravels Travel Industry's Plans for a Comeback
Doctor Who Discovered Omicron Slams 'Hype,' Travel Bans |video
Penn State Keeps Deadline for Employees to Get Vaccinated or Get an Exemption
Stacey Abrams Running for Georgia Governor Again
Stacey Abrams, the Georgia Democrat and leading voting rights [Full Story]
Alec Baldwin Says He Did Not Pull Trigger of Gun in Fatal Movie Set Shooting
Alec Baldwin says in an upcoming TV interview that he did not pull [Full Story]
Women's Tennis Tour Suspends China Events Over Peng Concerns
The head of the women's professional tennis tour announced Wednesday [Full Story]
Could Jeffrey Epstein Revelations Emerge at Ghislaine Maxwell Trial?
The sex-trafficking trial of Ghislaine Maxwell, who was a constant [Full Story] | Platinum Article
Conservative Supreme Court Justices Signal They Favor Abortion Limits
Members of the Supreme Court's conservative majority are suggesting [Full Story]
4th Student Dies From Michigan High School Shooting
A fourth student, a 17-year-old boy, died Wednesday from wounds he [Full Story]
Related
Walberg to Newsmax: School Shooting Reflects Society's 'Moral Unpinning' |video
Biden 'Treated Fairly' After Trump Slammed for Coronavirus Travel Ban
When then-President Donald Trump announced he was implementing a [Full Story] | Platinum Article
Scientists Discover Two Different Species From Footprints in Africa
Fossil footprints discovered in Tanzania reveal that two human [Full Story]
Buttigieg Mum on Former Aide Helping Cuomo Fight Sexual Harassment Accusations
After details emerged of Pete Buttigieg's former top aide's [Full Story]
Powell: Fed 'Not at All Sure' Inflation Will Fade Next Year
In a fresh sign of his growing concerns about inflation, Chair Jerome [Full Story]
Dem Rep. DeFazio, Transportation Chairman, Won't Run Again: Sources
S. House Transportation Committee chairman Peter DeFazio, D-Ore., [Full Story]
House Freedom Caucus Urges McConnell to Block Spending Bill Over Vaccine Mandates
The House Freedom Caucus on Wednesday called on Senate Minority [Full Story]
Incredible Miniature Telescope Lets You See for Miles
Smarter Living Daily
UN: International Tourism Revenue Grew in 2021 but Threats Persist
Global travel grew modestly this year after a sharp decline in the [Full Story]
Massachusetts' Republican Governor, Baker, Will Not Seek Third Term
Massachusetts Governor Charlie Baker, a popular Republican leader in [Full Story]
Polls: Residents of Southern Cities Reject Calls to 'Defund the Police'
Polls conducted among residents of Louisville, Kentucky, and Oklahoma [Full Story]
Trump Surgeon General to Newsmax: Biden's Ban on Africa 'Xenophobic'
President Joe Biden's ban on travel from eight southern Africa [Full Story] | video
Blinken: Russia Has Stepped up Planning for Potential Military Action in Ukraine
S. Secretary of State Antony Blinken on Wednesday said the United [Full Story]
Gottlieb: Vaccine Will Continue to Play Part in Battle Against Omicron
Former FDA Commissioner Dr. Scott Gottlieb said what scientists know [Full Story]
Dershowitz: Two Trials of Ghislaine Maxwell
In a TV interview, Bradley Edwards has said that based on his 11-year [Full Story]
4 Killed, Including Officer and Suspect, in Georgia Shooting
Four people are dead, including a police officer, after officers [Full Story]
3 Lawyers Readying Arguments in Supreme Court Abortion Case
Leading up to Wednesday's major abortion case at the Supreme Court, [Full Story]
Biden HIV/AIDS Strategy Calls Racism 'Public Health Threat'
The Biden administration in its new HIV/AIDS strategy calls racism "a [Full Story]
69-Year-Old Man Survives 22 Hours on Capsized Boat Off Japan
A 69-year-old man survived 22 hours lost at sea off southern Japan by [Full Story]
Rallies Planned as US Supreme Court Hears High-Stakes Abortion Challenge
Pro-choice and anti-abortion activists will hold dueling rallies in [Full Story]
Annual Homicides in Illinois' Cook County Spike Past 1K
For the first time in 27 years, the number of homicides in Illinois' [Full Story]
Powell Retires Use of 'Transitory' to Describe Inflation, Denting Market Rally
Testimony by Federal Reserve Chair Jerome Powell on Tuesday struck a [Full Story]
Pence-Linked Group Launches Pro-Manchin Ad Campaign in West Virginia
A group run by former Vice President Mike Pence's former chief of [Full Story]
Biden to Evaluate Southern Africa Travel Restrictions 'Week to Week'
President Joe Biden announced Tuesday that his administration would [Full Story]
Trump to 'Old Crow' McConnell: 'Use Debt Ceiling' to Kill 'BBB'
As Democrats struggle to deal with rising inflation and supply chain [Full Story]
Incredible Miniature Telescope Lets You See for Miles
Smarter Living Daily
More Newsfront
Finance
Powell: Fed 'Not at All Sure' Inflation Will Fade Next Year
In a fresh sign of his growing concerns about inflation, Chair Jerome Powell said Wednesday that the Federal Reserve can't be sure that price increases will slow in the second half of next year as many economists expect…. [Full Story]
Calls for EV Industry to Work Closer With Lithium Suppliers
GM Boosts Profit Outlook as Supply Chain Troubles Ease
Fed Survey Finds Supply-Chain Shortages Boosting Inflation
Faron Daugs: How to Achieve a Successful Retirement, Even in the Face of Inflation
More Finance
Health
California Confirms 1st US Case of COVID-19 Omicron Variant
A person in California became the first in the U.S. to have an identified case of the COVID-19 omicron variant, U.S. officials said Wednesday as scientists continue to study the risks posed by the new strain of the virus…. [Full Story]
Don't Wait, Get Your Booster Shot Now, Say Experts
WHO Expects to Have More Information on Omicron Transmission 'Within Days'
Pacemaker, Defibrillator Surgery Can Increase Risk for Opioid Abuse
Simple Ways to Protect Your Mental Health During Stressful Times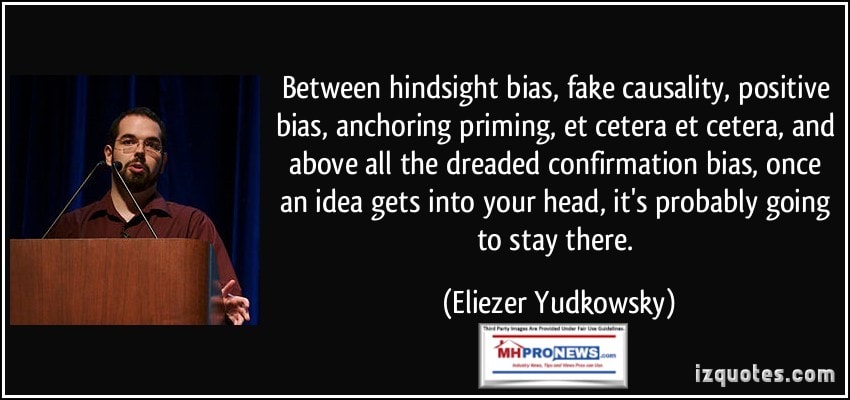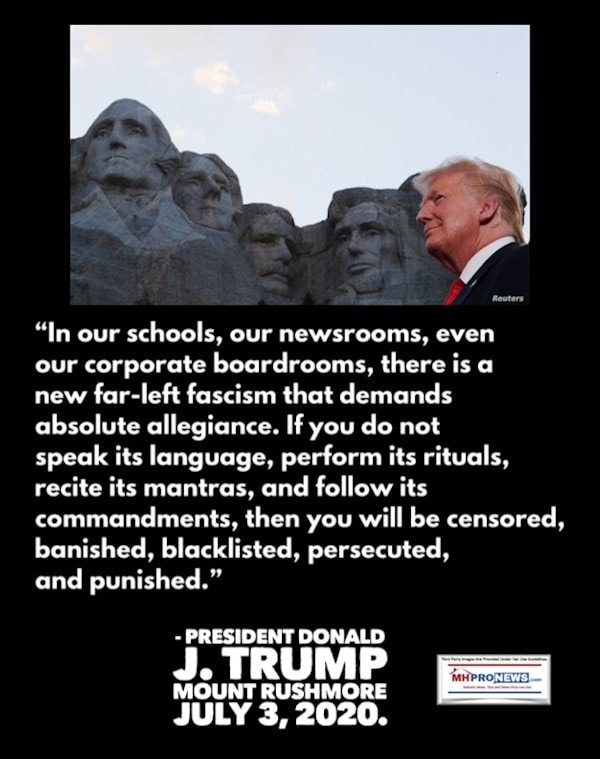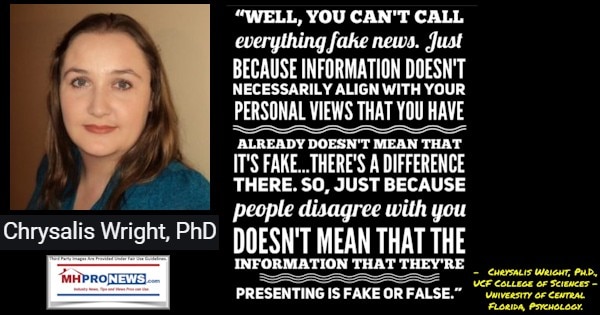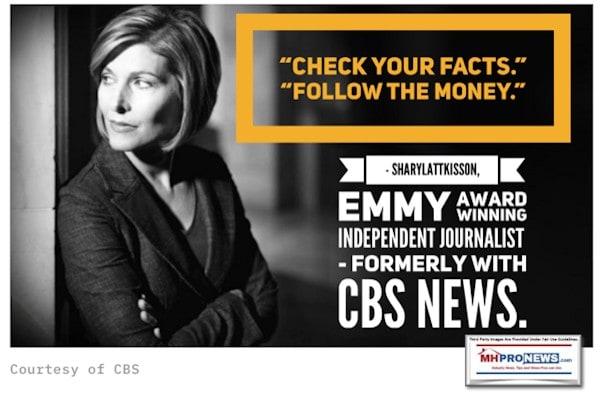 Manufactured Housing Industry Investments Connected Equities Closing TickersSome of these firms invest in manufactured housing, or are otherwise connected, but may do other forms of investing or business activities too.
NOTE: The chart below includes the Canadian stock, ECN, which purchased Triad Financial Services, a manufactured home industry lender
NOTE: Drew changed its name and trading symbol at the end of 2016 to Lippert (LCII).
NOTE: Deer Valley was largely taken private, say company insiders in a message to MHProNews on 12.15.2020, but there are still some outstanding shares of  the stock from the days when it was a publicly traded firm.  Thus, there is still periodic activity on DVLY.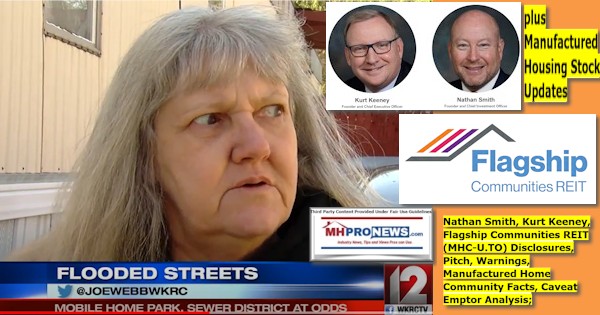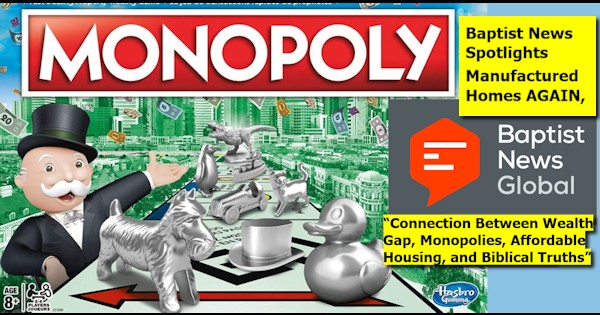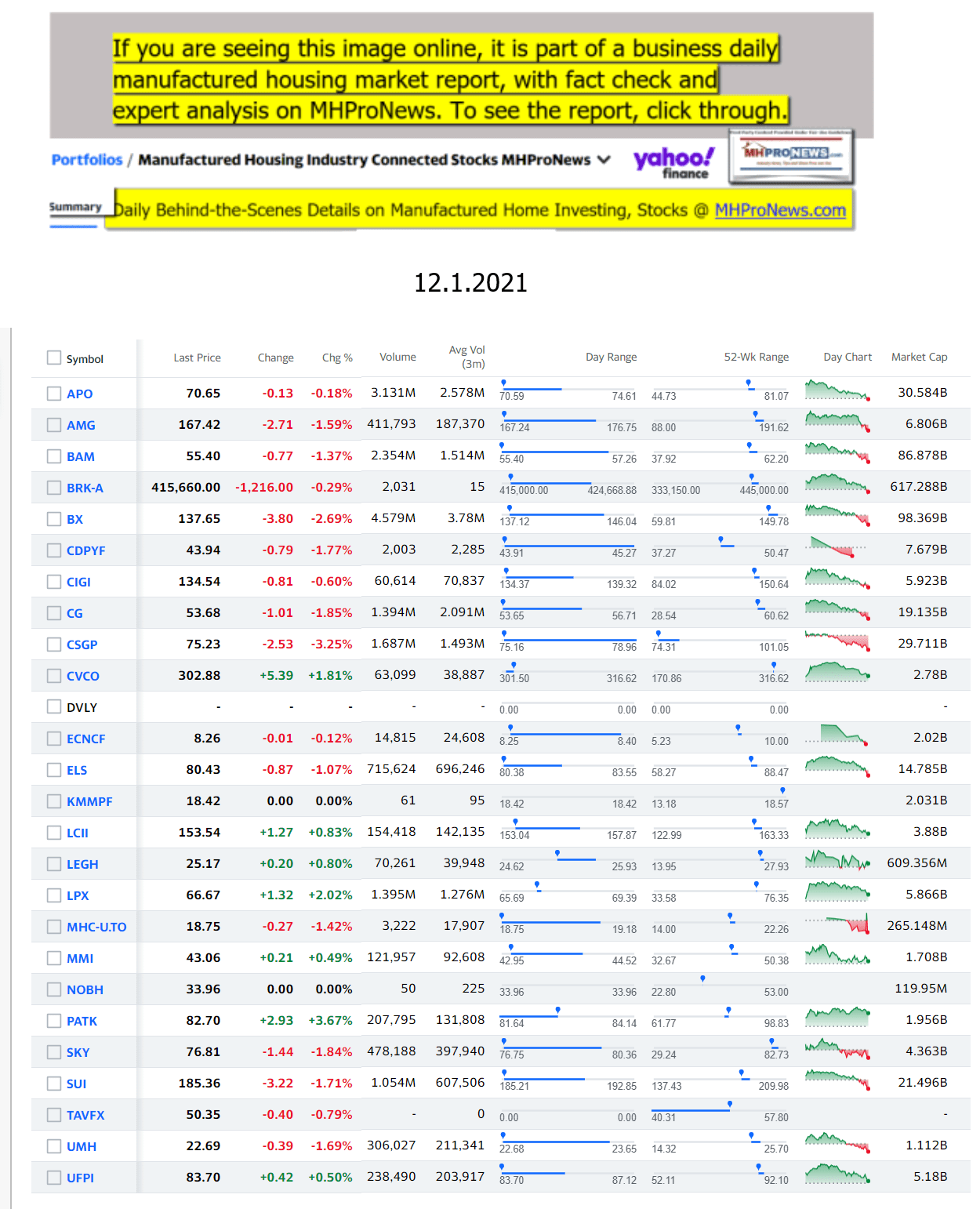 https://www.manufacturedhomelivingnews.com/clayton-homes-gc-thomas-tom-hodges-manufactured-housing-institute-chairman-slapped-by-bpr-complaint-facts-claims-why-it-matters-to-affordable-housing-seekers/

https://www.manufacturedhomepronews.com/masthead/project-saturn-code-name-monarch-sec-v-cavco-stegmayer-et-al-federal-suit-revelations-about-cavco-skyline-champion-other-manufactured-housing-brands-apparen/

https://www.manufacturedhomepronews.com/steve-lawler-deer-valley-corporation-dvc-otcmkts-dvly-announces-merger-plus-manufactured-home-investing-stock-updates/

https://www.manufacturedhomepronews.com/nobility-homes-financial-position-very-strong-sales-strong-but-challenges-including-lending-and-others-examined-plus-manufactured-housing-stocks-update/

  https://www.manufacturedhomelivingnews.com/consumer-alert-state-records-years-of-negligence-safety-violations-greedy-greedy-sun-communities-ripped-by-residents-manufactured-homes-dam/
As the Summer of 2021 draws to a close

…

Berkshire Hathaway is the parent company to Clayton Homes, 21st Mortgage, Vanderbilt Mortgage and other factory built housing industry suppliers.


·

LCI Industries, Patrick, UFPI, and LP each are suppliers to the manufactured housing industry, among others.




·

AMG, CG, and TAVFX have investments in manufactured housing related businesses.

For

insights from third-parties and clients about our publisher

, click here.


Enjoy these 'blast from the past' comments.

MHProNews. MHProNews – previously a.k.a. MHMSM.com – has celebrated our 11th year of publishing, and is starting our 12th year of serving the industry as the runaway most-read trade media.

Sample Kudos over the years…

It is now 11+ years and counting…

Learn more about our evolutionary journey as the industry's leading trade media, at the report linked below.

· For expert manufactured housing business development or other professional services, click here.
· To sign up in seconds for our industry leading emailed headline news updates, click here.

Disclosure. MHProNews holds no positions in the stocks in this report.

https://www.manufacturedhomepronews.com/years-of-state-national-level-manufactured-housing-factual-data-find-your-states-production-shipment-info-here-troubling-manufactured-home-affordable-housing-trends-issues-and-fact-checks/

https://www.manufacturedhomepronews.com/dominating-manufactured-housings-top-50-2020-year-in-review-by-manufactured-home-professionals-news-analysis/

To get our x2 weekly industry-leading emailed news headlines, click here. http://eepurl.com/bl-9t5

We recommend that news tips NOT use company, nonprofit or organizational emails or cell phones. To report a news tip, click the image above or send an email to iReportMHNewsTips@mhmsm.com – To help us spot your message in our volume of email, please put the words NEWS TIP or COMMENTS in the subject line.

That's a wrap on this installment of "News Through the Lens of Manufactured Homes and Factory-Built Housing" © where "We Provide, You Decide." © (Affordable housing, manufactured homes, stock, investing, data, metrics, reports, fact-checks, analysis, and commentary. Third-party images or content are provided under fair use guidelines for media.) (See Related Reports, further below. Text/image boxes often are hot-linked to other reports that can be access by clicking on them.)

All on Capitol Hill were welcoming and interested. But Congressman Al Green's office was tremendous in their hospitality. Our son's hand is on a package that included a copy of the Constitution of the United States and other goodies. Tamas has grown considerably since this photo was taken. 

By L.A. "Tony" Kovach – for MHProNews.
Tony earned a journalism scholarship along with numerous awards in history. There have been several awards and honors and also recognition in manufactured housing. For example, he earned the prestigious Lottinville Award in history from the University of Oklahoma, where he studied history and business management. He's a managing member and co-founder of LifeStyle Factory Homes, LLC, the parent company to MHProNews, and MHLivingNews.com. This article reflects the LLC's and/or the writer's position, and may or may not reflect the views of sponsors or supporters.