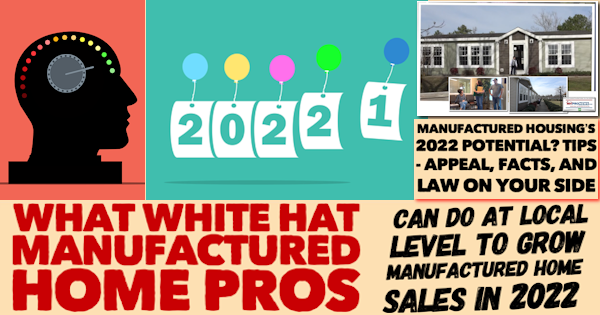 To keep doing the same things in the same ways fits a popular definition of insanity. Instead of an endless repetitive loop, there is good news and measurable opportunities that could be tapped. Forward thinking industry professionals are potentially at the cusp of the long-awaited rebirth and resurgence of modern manufactured homes. Not all will be positioned to tap into those opportunities, which is why the following facts and tips is useful. More than 'useful,' these evidence-based and well researched items could prove profitable for those who believe that good business practices and related standards matter. Before diving into that, let's note by way of contrast that for the next several weeks there will be pundits from all walks of life will share thoughts about 2021 while giving advice and/or projections for 2022. Our profession shouldn't be different in that respect, with this caveat. There ought to be specific and actionable tips for our profession's "White Hats" that are found in every state or jurisdiction. Because those who will preach a different message than what follows are by intention or design likely expounding the same old stuff that has caused manufactured housing to underperform during a growing affordable housing crisis. Meaning, the odds are excellent that a bright line contrast will exist between what you will see here and what all others are likely to be preaching.
The tips for 2022 could be performed at the location level. They could be done solo or in conjunction with other white hats. They could be deployed in a single city or town, but could also be performed at the state or regional level.
Let's begin with what others ballyhoo before laying out the factual and historic case for white hats to implement the proven concepts that will follow.
Part I: What Others Are Saying…
In no particular order of importance are the following 'mainstream' thinking. You can find these thoughts from several manufactured housing 'leaders,' who in fairness may draw a good salary and/or are successful in business.
A) Manufactured housing is poised to top 100,000 new HUD Code manufactured home shipments for the first time in well over a decade.
B) Manufactured home communities are attracting record high valuations and high commercial-investment demand.
C) Several mainstream media outlets have in 2021 favorably reported on manufactured homes as an affordable housing option.
D) Various parts of the Biden Administration have said nice things about manufactured homes and say that are working for positive steps to advance the industry cause in the foreseeable future.
We strive to always be accurate, factual and fair. Each of these points above are true, as far as they go. What they do not often admit is that C has been occurring for years on end. Periodically favorable articles on manufactured homes can be found in the 20th and 21st centuries.
As to point D, there have been favorable things said about manufactured homes by public officials for years on end too.
1A and 1B are important but will be examined more closely later. We will note for now that 1A and 1B benefit a relatively few. Meanwhile, arguably far greater potential good to millions – including profits – are being sacrificed due to the status quo.
Part II: What Others Are Not Saying…
Those same sources routinely don't address directly are the following facts. Don't let these troubling facts get you down, as this report will show you how these can be turned to the advantage of White Hats.
A) There are perhaps more negative news stories associated with manufactured homes in recent years than previously. Terms such as "predatory" business practices or "trailer trash" and the like are attached to manufactured homes.
B) Public acceptance of modern manufactured homes is low. That is per research data from third-party Zillow studies as well as paid research done for the Manufactured Housing Institute (MHI).
C) By contrast to manufactured homes, so-called 'Tiny Houses,' for example, are considered 'cool,' 'hip,' 'trendy,' and appealing. This despite the fact that relatively few are being sold. Nevertheless, several videos featuring tiny houses get millions of views. It is rare for manufactured home videos to get those types of numbers, unless it is negative – as in the case of the viral HBO's Last Week Tonight with John Oliver video errantly dubbed "Mobile Homes."
D) The problems beyond perception that limit manufactured housing are largely well known. The solutions, ironically, have been passed into federal law by widely bipartisan margins, as MHI, the Manufactured Housing Association for Regulatory Reform (MHARR), and others admit.
E) The solution to the image and perception issues are well known too. It could be summed up as correct education and information. The facts make this much clear. Slick images, cool videos, or even 3D tours and related marketing did not move the needle in 2018, 2019, or 2020. More manufactured homes were sold in 2018, than 2019 or 2020.
F) The solution to modern manufactured homes image problems are obviously not to run away from the headaches of unjustly poor image by rebranding or other ploys. A good example of that is MHI's CrossModTM homes program. CrossMods have sold poorly when measured against the total market sales. This despite numerous videos, articles, and hype by Fannie Mae, Freddie Mac, MHI, Clayton Homes, and other MHI member brands.
G) Much of this could be summed up as aspects of the Warren Buffett "Moat" stratagem. In fairness, the data reveals that "the moat" has worked, see the report linked here. However, there is a serious case to be made that "the moat" could be jujitsu fodder that leaves its adherents legally vulnerable to antitrust, RICO, and other possible risks.
The good news hidden in the bad news? Each of these challenges can be successfully addressed at the local or location level.
Are there other pieces of good news hidden in the bad news? Yes.
What years of MHProNews and MHLivingNews reports, fact-checks, analysis and commentary can be summed up like this.
The causes for manufactured housing underperformance are known, and in most cases are widely agreed upon.
The cures for the status quo are also known, and in some cases, widely agreed up.
Once the causes and cures are known, a willingness to pivot toward proven solutions is possible at the local level.
Part III. How To Grow the Manufactured Home Market at the Local and/or State Level
Facts, evidence, good values, the correct approach, and the right mindset all matter. But those are the foundation for a message that will resonate with large numbers of potential affordable housing prospects.
Once a problem is understood, the solutions often come into focus. In no particular order of importance:
A) A bright line distinction – a clear contrast – needs to be created between 'good guys' or 'white hats' in manufactured housing and all others.
B) In fairness, that distinction does not have to demean a specific brand. That said, it could factually take on the bad behavior of certain brands to the benefit of white hat brands.
C) What ought to have been occurring at the national level for some 16 years could be performed at the local, state, regional, etc. levels. Namely, P.E.P. Protect. Educate. Promote. The basics have never changed. Let's look at the automotive industry for a specific example of how this might be done in manufactured housing.
D) The auto industry for decades suffered from an image problem in this respect. People liked getting a new or different car, but the sales process was widely considered to be a hassle. CarMax is one of the brands (this is not a plug for that or other auto retailer) that promoted a 'no hassle no haggle' pricing policy. Meaning, CarMax took the negative part of their industry's image on, head on. While CarMax are known for used car sales, which began in September 1993, Wikipedia says they also have new auto franchises since 1996 too.
Restated, take every widely known problem and turn it into an opportunity in disguise.
For instance. MHLivingNews has highlighted what John Oliver indirectly made clear. Every one of the "predatory" brands Oliver's viral "Mobile Homes" video highlighted was a brand with clear ties, including membership, with the Manufactured Housing Institute (MHI).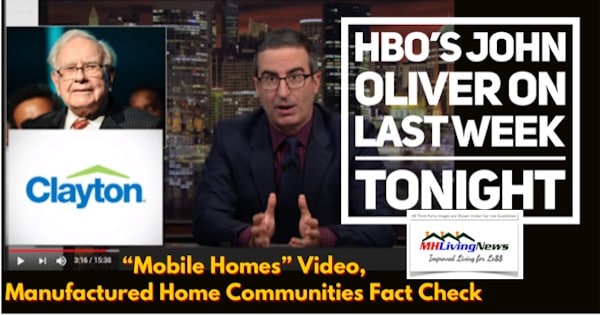 There are articles on MHLivingNews that gets tens to hundreds of thousands of hits monthly. MHLivingNews gets millions of visits a year (note: so does MHProNews). Several of those widely read articles on MHLivingNews are articles that spotlight the negative perception of a particular personality and/or brand(s).
Summing Up – Additional Information, More Analysis and Closing Commentary
This report is going to be part one of a periodic series. The problems of the industry are well known. The solutions to our industry's underperformance are well known. It should be painfully obvious that MHI, and their dominating brands, know the problems but favor the status quo. Why? Because they have made it clear that they are focused on consolidation (sometimes called Mergers and Acquisitions, M&A, etc.). By posturing efforts while failing to actually act to solve them, and repeating that pattern for years on end, it is now difficult if not impossible for those MHI leaders and 'leading brands' to intelligently explain the logic of their now apparent behavior.
But what the Accessory Dwelling Unit (ADU) reporting out of California has revealed is that the opportunities for manufactured housing industry growth are immense.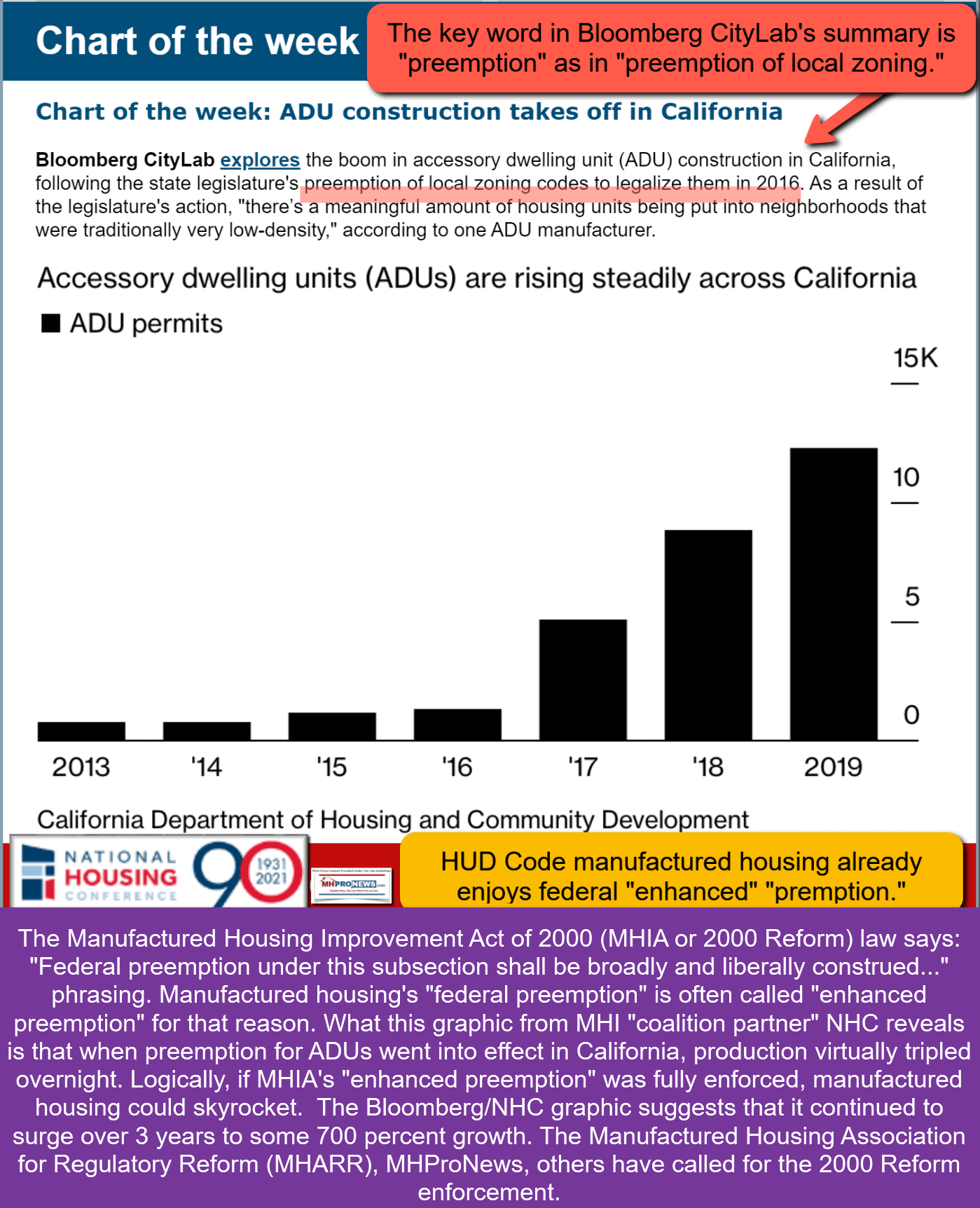 Here are the basics. Note that while solving these nationally is preferred, it is entirely possible to address these issues at the local level.
Zoning/placement. MHI should have sued to enforce the industry's rights under "enhanced preemption" made law by the Manufactured Housing Improvement Act of 2000 years ago. But they have failed to do so. When MHI leaders were previously asked, they admitted at the time that it 'may become necessary.' When does 'may' necessary to take legal action become it is now 'obviously necessary' for them to do? The point? Waiting for MHI may be a fool's errand. If MHI decides to start doing their job, fine. But until they do, waiting longer is Don't be their fool. Keep in mind that their dominating brands want to consolidate. Don't make your business their next meal.
MHI and MHARR essentially agree on these topics – on paper. But again, MHI is arguably posturing. The only way to routinely understand MHI is to think of posturing, paltering, "deception and misdirection" on a routine basis. Odds are good you have access to financing options that are not connected to 21st Mortgage Corporation and/or other Berkshire Hathaway type of financing. Common sense says don't feed the hand that bites yours. So, common sense suggests you don't use their lending too often. Make use of them as little as possible. How is that done?
Attract a Higher Credit Score Clientele and or More Cash Buyers. More on this in a future post. But suffice it to say for now that our fee-based professional services include proven methods for doing this.
Be an Authentic Source for Good Information. Most websites have the ability to blog. Even easier, most websites have the ability to set up an RSS feed. Several industry operations have an RSS feed to MHLivingNews and/or MHProNews. That can be done for free for those who are tech savvy. For those who aren't it can be done at a low cost. You can let MHLivingNews and/or MHProNews expose the black hat behaviors for you.
That's sufficient for today. Let's sum up.
MHProNews began exposing the problem in plain sight some 7 years ago while we were still MHI members. While it was absolutely not fun, that could be viewed in hindsight as a God-thing.
MHI can't claim we are anti-industry, when they have said that we are pro-industry.
MHI can't claim that we are anti-association, when we demonstrated for years that we believe in good effective association efforts.
MHI and state association leaders routinely praised our work. In their own words, they said we are factual, evidence-based, objective, and fair. Indeed, we have always tried to be so. As recently as this week, we've given MHI's leaders an opportunity to explain why they aren't using their legal, media, and marketing resources to fix the problems that are outlined herein and detailed from linked reports. Their response? Silence. Will others in our industry's trade media raise these issues and solutions? If track records matter, its doubtful. One of them, maybe. But most of them, unlikely unless they have an authentic conversion experience.
Sam Landy said years ago that market is up to an individual company. Despite some 16 years of talk and promises, MHI has never acted in a coherent effective manner. The proof is in the production and shipment numbers, in the Zillow and their own research.  That's the irony. MHI proves their own failures, whatever their motivations might have been or currently are.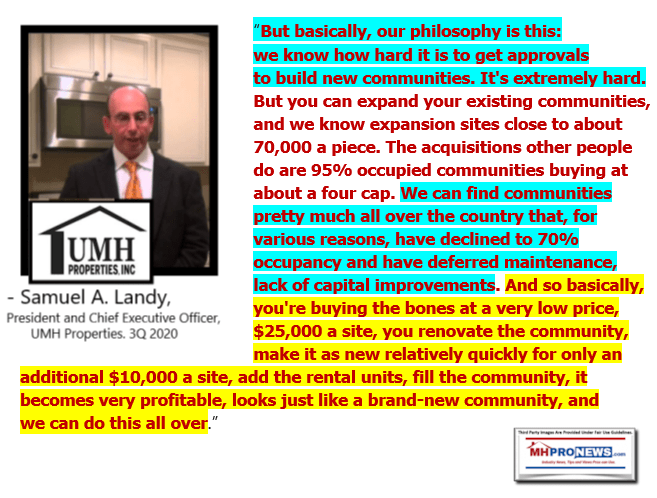 The system is rigged. Politicians on both sides of the 'two party' aisle have said so. That applies to our profession, and to others too.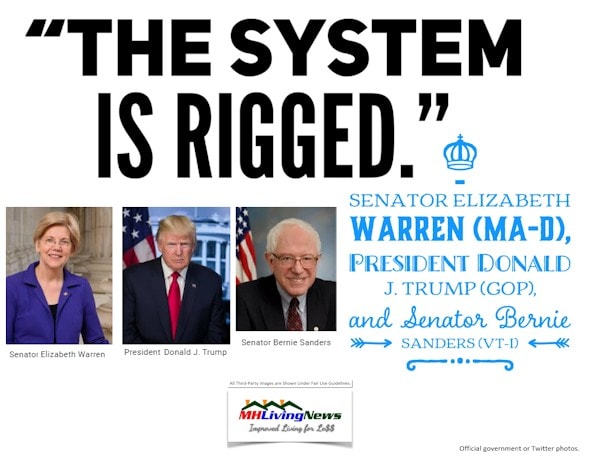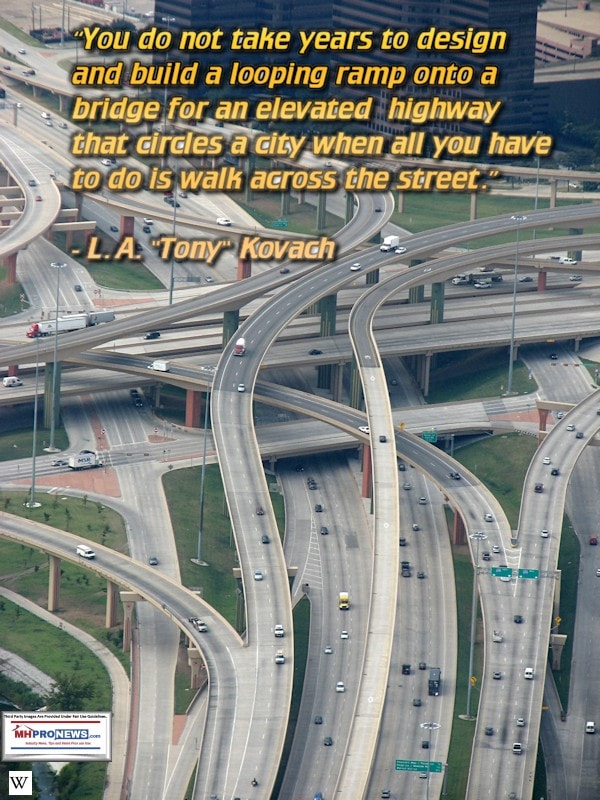 Savvy pros won't wait until a rigged system topples their business or causes them to sell out for less than your business might be worth.
What is necessary now is for forward thinkers to plan as if there were no state or national post-production trade group working on their behalf. Why? Because the proof is now clear. Notice: every one of these comments should be viewed from a range of vantagepoints. When the flip side of a statement is considered, or when the implications and hidden opportunities are considered, then even 'critiques' point to opportunities in disguise.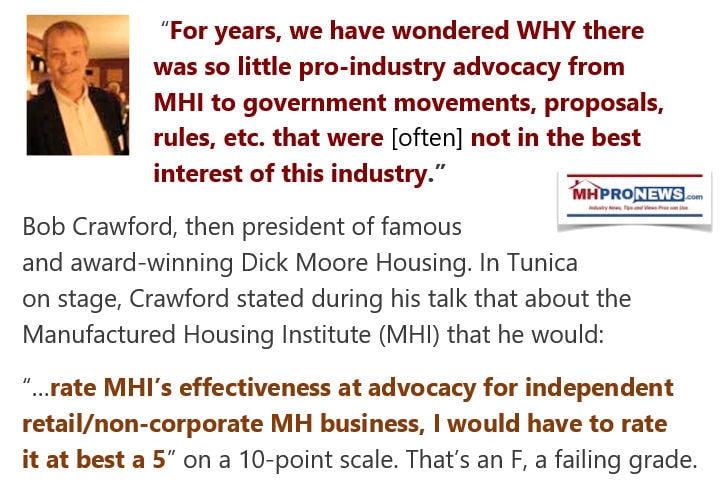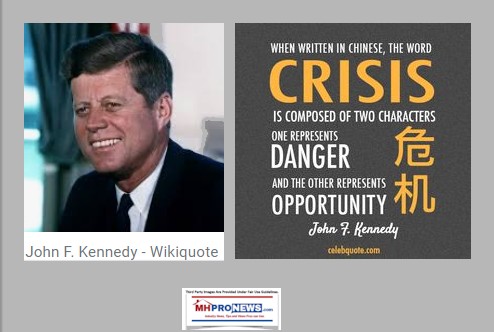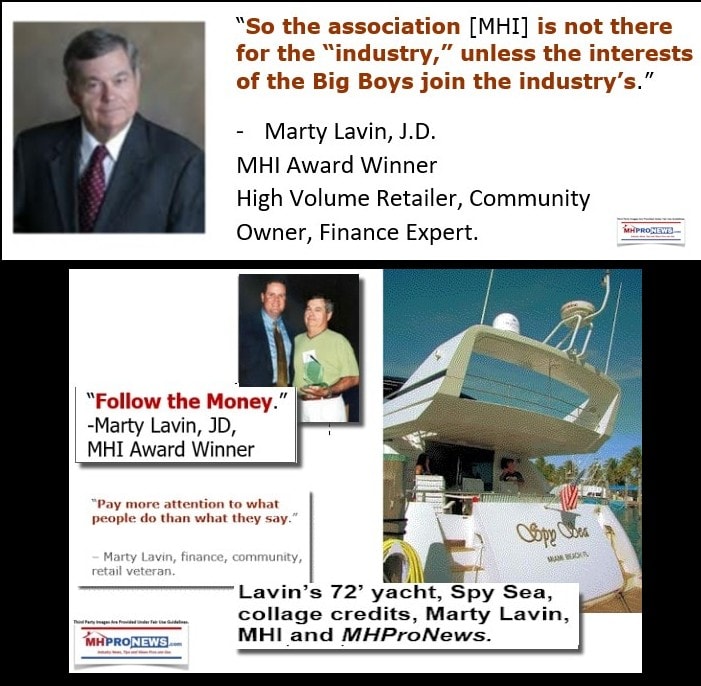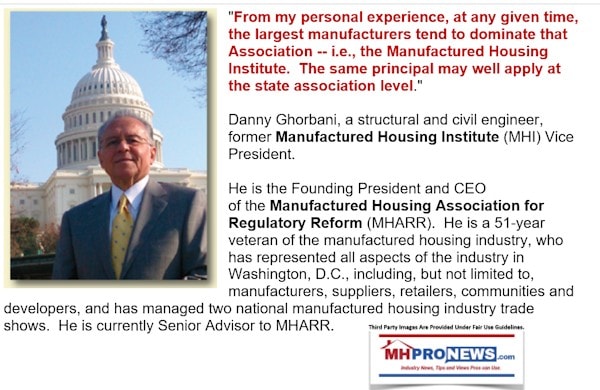 Don't ignore the problems. Learn the causes and cures so thoroughly that you could explain them in your sleep. Why? Because the day may come quite soon when you could increase your sales by being able to do exactly that in an entirely ethical and lawful manner.
It should be noted that for years, our professional services side demonstrated at the local level how this can be successfully and profitably done. This isn't science fiction; rather – it is science fact.
Wait for more ahead on this planned periodic series. Because the ADU evidence makes it clear that sales could go up 600 percent or more in a reasonably short period of time. ##
 ##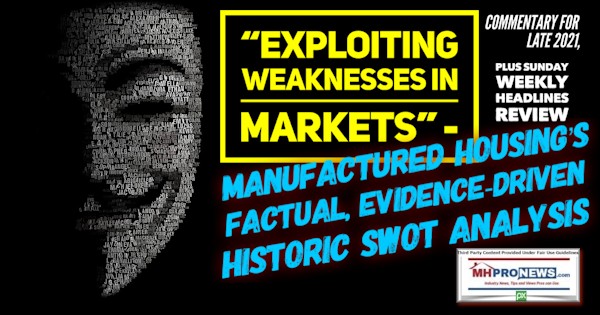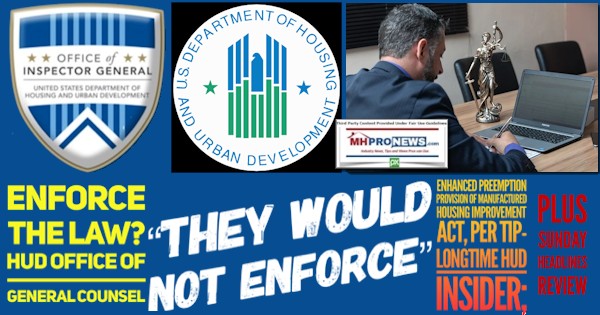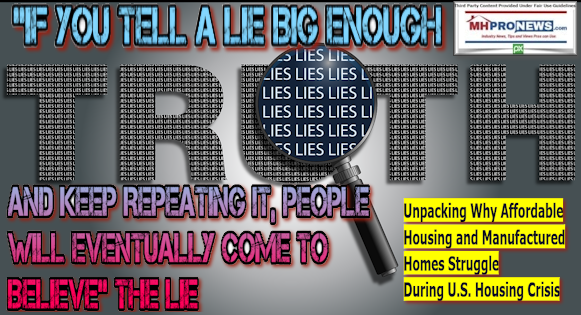 ###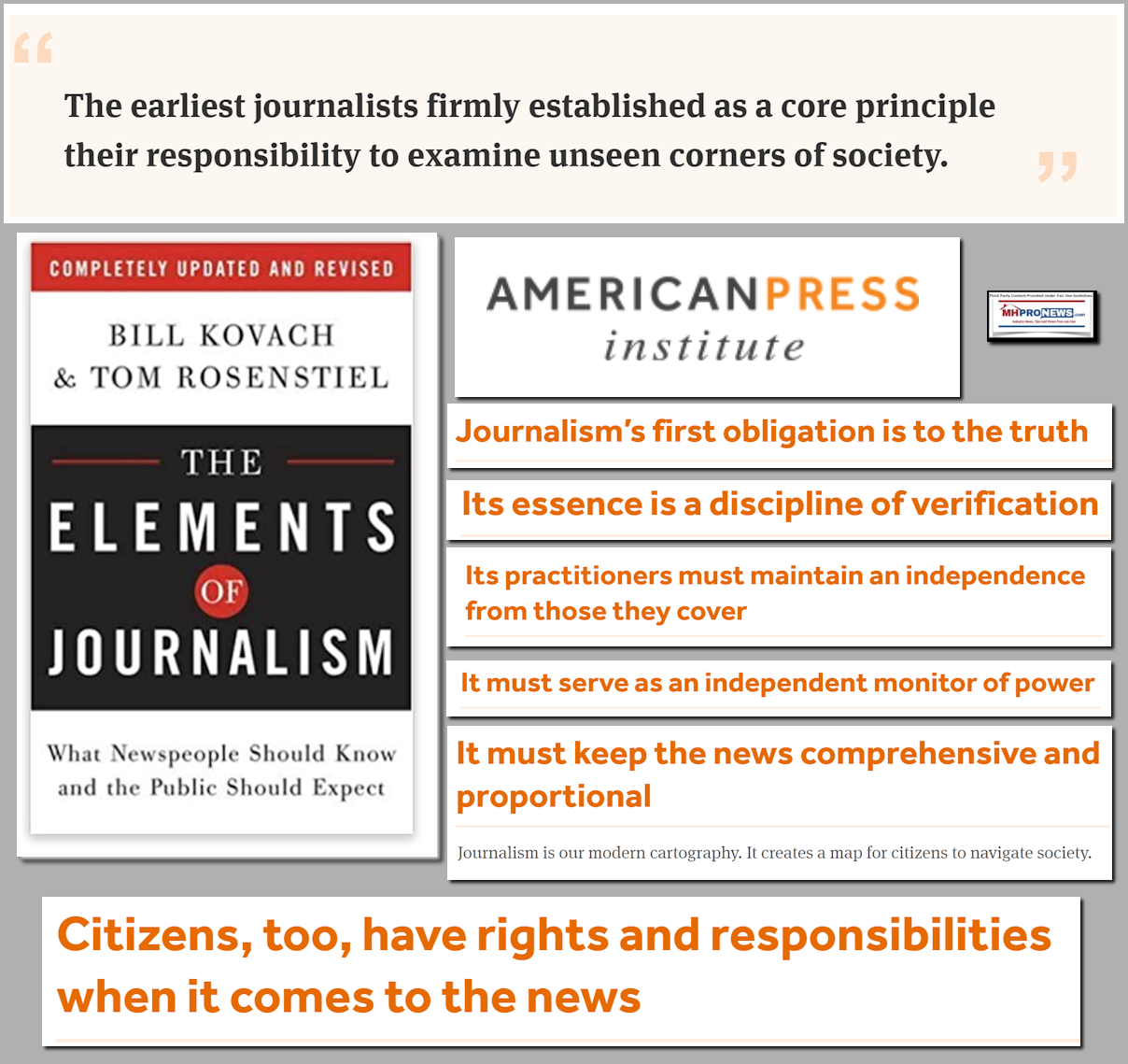 No Description
https://www.manufacturedhomepronews.com/attack-threatens-to-eliminate-affordable-manufactured-housing-facts-plus-manufactured-home-stock-updates/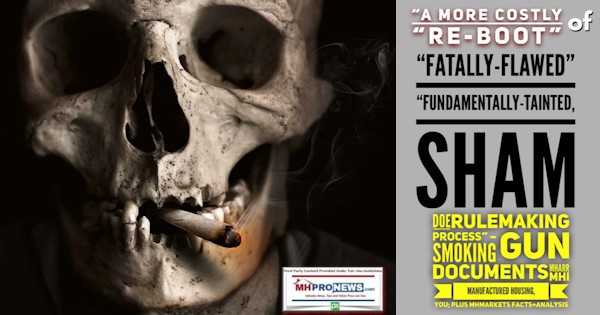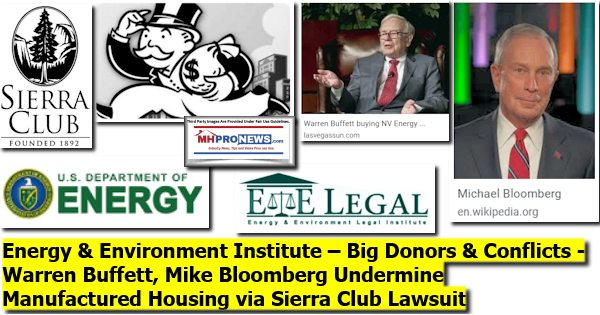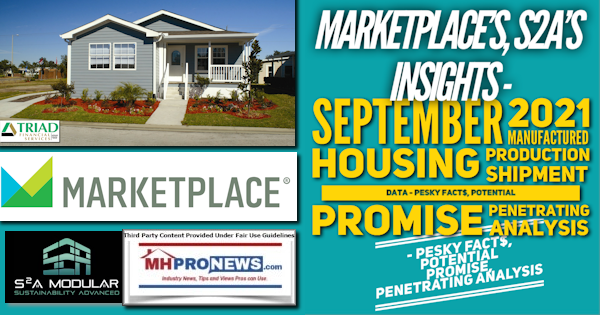 Stay tuned for more of what is 'behind the curtains' as well as what is obvious and in your face reporting that are not found anywhere else in MHVille. It is all here, which may explain why this is the runaway largest and most-read source for authentic manufactured home "News through the lens of manufactured homes and factory-built housing" © where "We Provide, You Decide." © ## (Affordable housing, manufactured homes, reports, fact-checks, analysis, and commentary. Third-party images or content are provided under fair use guidelines for media.) (See Related Reports, further below. Text/image boxes often are hot-linked to other reports that can be access by clicking on them.)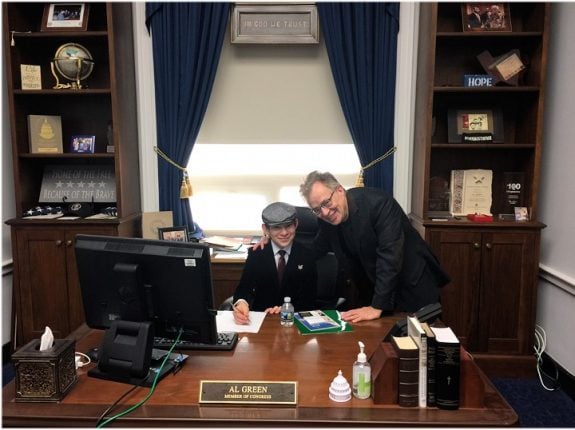 By L.A. "Tony" Kovach – for MHProNews.com.
Tony earned a journalism scholarship and earned numerous awards in history and in manufactured housing.
For example, he earned the prestigious Lottinville Award in history from the University of Oklahoma, where he studied history and business management. He's a managing member and co-founder of LifeStyle Factory Homes, LLC, the parent company to MHProNews, and MHLivingNews.com.
This article reflects the LLC's and/or the writer's position, and may or may not reflect the views of sponsors or supporters.
Connect on LinkedIn: http://www.linkedin.com/in/latonykovach
Related References:
The text/image boxes below are linked to other reports, which can be accessed by clicking on them.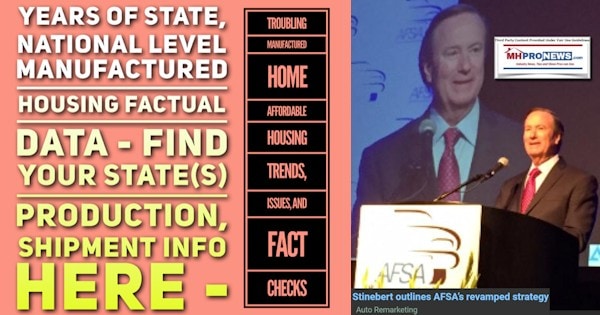 Wrath of Khan? "Critical Time" "Support…Manufactured Housing Industry" Says Manufactured Housing Institute – Claims "Protecting Your Business and Expanding Opportunities" – Facts, Fiction, FRAUD-Analysis