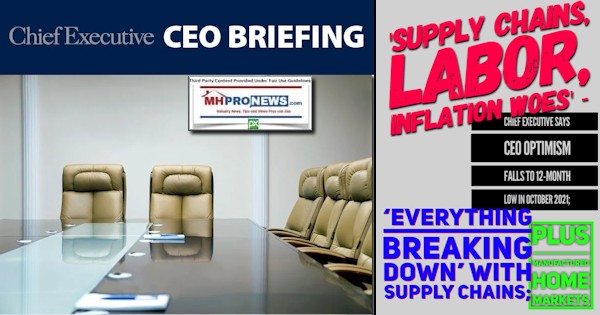 More evidence that dissatisfaction is growing with 'Biden's America' emerged with the release by Chief Executive of their latest research data to MHProNews. Other business polling and advocacy, such as National Federation of Independent Business (NFIB) and the Jobs Creators Network (JCN) have been pushing back and/or reporting frustrations with problems that appear to be largely- to entirely-policy generated. Then, public opinion polling reflects that Biden is crashing. By contrast, a new poll in Iowa said that the 45th U.S. President, Donald J. Trump has the highest favorability ever.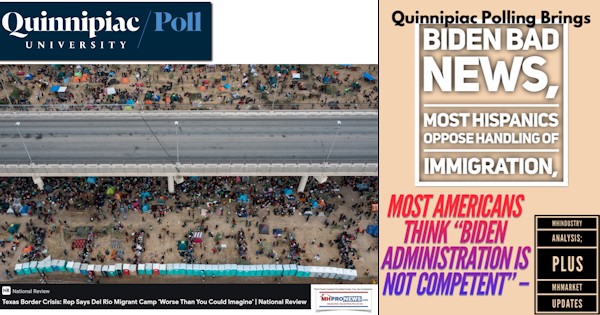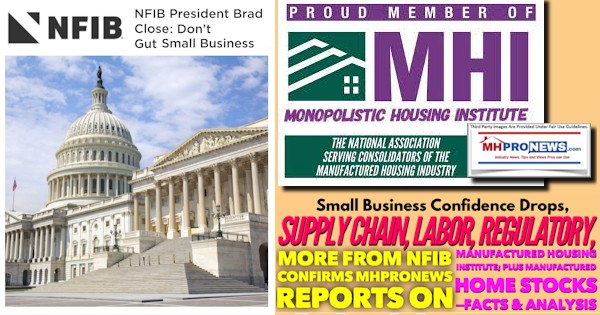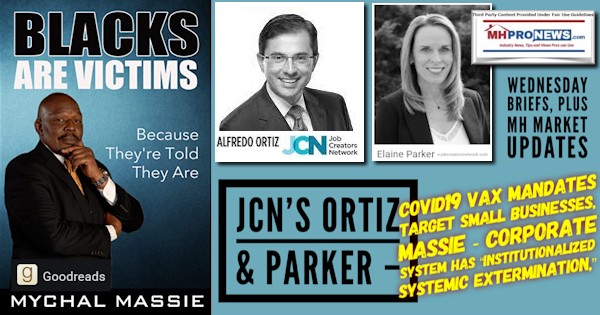 Manufactured home producers and the Modular Home Builders Association (MHBA) are among those who have pushed back against Biden policies.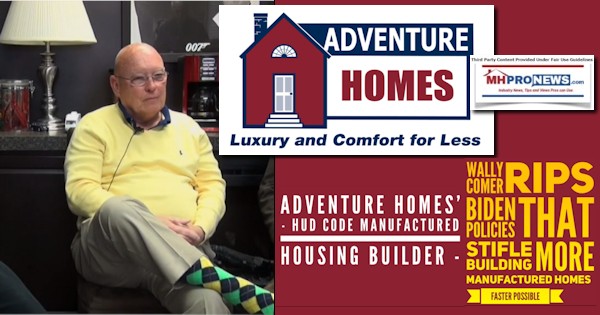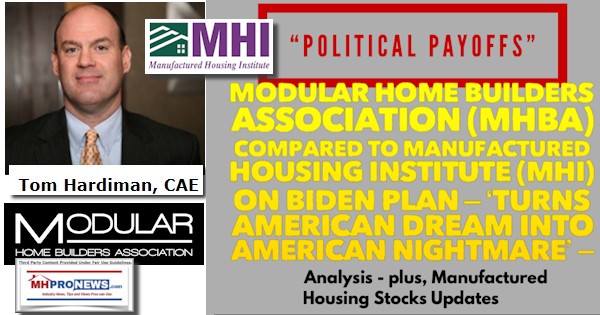 Indeed, it seems that among national trade groups involved in factory building, only MHI has been warm to publicly enthused over the Biden regime plans.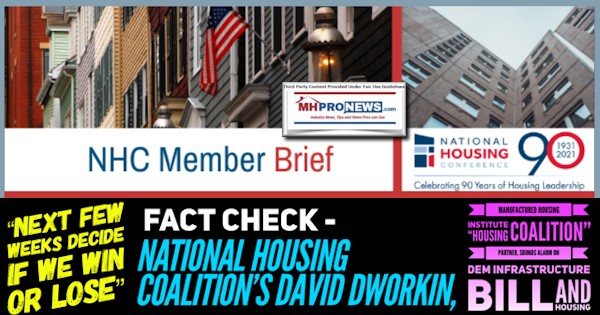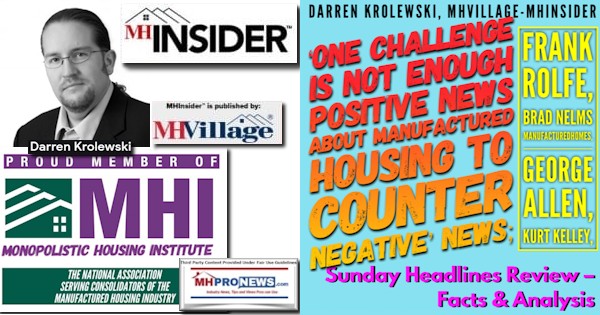 Against that brief backdrop is the following from Chief Executive. 
CEO Optimism Falls To 12-Month Low In October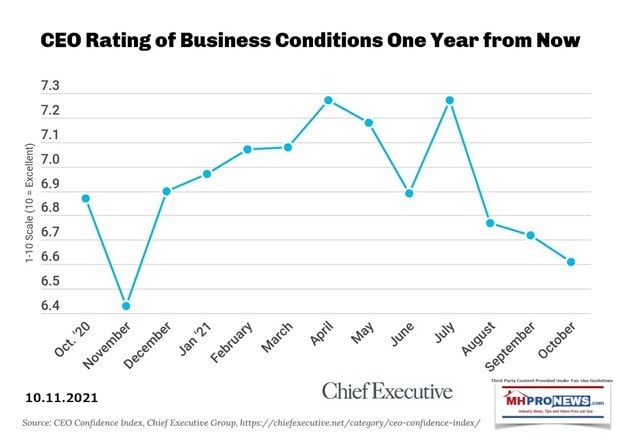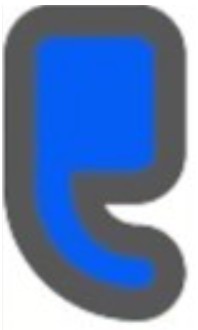 American CEOs' outlook for the year ahead has been on the decline for several months, and that trend continued in October. Chief Executive's leading indicator of CEO sentiment is now at its lowest level since November 2020, as a greater number of CEOs now forecast conditions to worsen over the coming year.
Our October reading is now at 6.6 out of 10, down 1.6 percent month-over-month and more than 9 percent off its 2021 high (April).
The last time the indicator was this low was in November 2020, pre-vaccine approvals.
A narrowing proportion of CEOs are looking ahead with optimism: 33 percent in October compared with 40 percent just one month prior.
Despite the challenges, the proportion of CEOs forecasting increases in profits over the next 12 months stayed steady in October, at 68 percent.
There was, however, a slight uptick in the proportion of CEOs expecting revenues to increase and those planning to raise capital expenditures in the year ahead, up two and nine percent, respectively, to 81 and 57 percent.
The rationale for the collapse in optimism is pretty well summed up by Karim Chichakly, co-president of software developer and manufacturer isee systems: "Supply chain disruptions in conjunction with labor shortages have caused inflationary pressures that are slowing down the economy," says Chichakly, echoing the sentiment of many other CEOs we polled.
"Federal spending, both current and upcoming, will add to those pressures. Interest rates will have to rise, further slowing down the economy. The pandemic will still be with us next year with all the uncertainties that brings with it." ##
— Melanie Nolen, research director, Chief Executive Group ##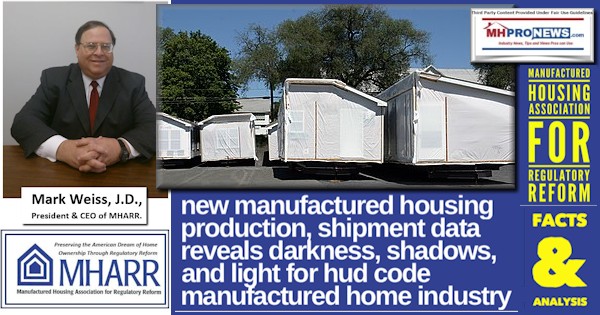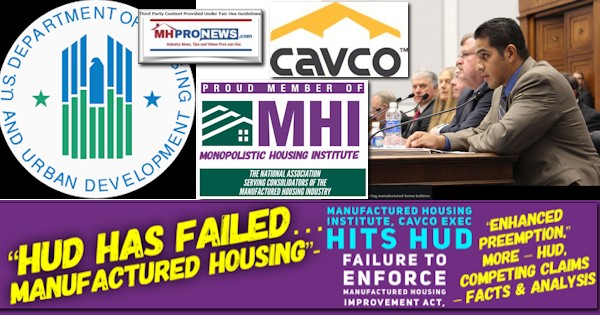 With that backdrop, the following from the WND Newscenter – with permission to MHProNews – provides more insights on the supply chain issue. Keep in mind that numbers of products used in HUD Code manufactured housing are imported, and all of it is transported at some point.
WND
'Everything is breaking down': Supply crisis grows 2 months after Biden vowed to fix it
Senator charges 'completely unqualified' Transportation Secretary Buttigieg 'absent'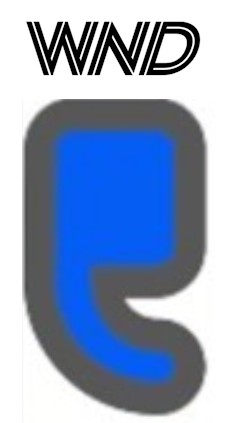 By Art Moore
Published October 11, 2021 at 4:29pm
A shortage of just about everything is looming ahead of the holiday season as more than 150 container ships wait off the coast of California and rail yards clog up due to a shortage of port workers and truckers.
President Biden assured Americans on Aug. 11 that "these bottlenecks and price spikes will reduce as our economy continues to heal," appointing a "port envoy" who would work with Transportation Secretary Pete Buttigieg.
Biden said at the time that his administration was "bringing together the port operators, shipping lines, the labor unions, trucking companies, railroads, and others to speed up the port's operations."
But the Washington Post, which endorsed Biden in 2020, reported in an in-depth feature the "commercial pipeline that each year brings $1 trillion worth of toys, clothing, electronics and furniture from Asia to the United States is clogged and no one knows how to unclog it."
Sen. Tom Cotton, R-Ark., said Monday the supply-chain disruption "is a crisis."
"This will impact every American, especially those who can least afford it," he wrote on Twitter. "It's past time for President Biden and Pete Buttigieg to explain what they're doing about this."
Cotton said Biden chose Buttigieg as Transportation secretary even though he was "completely unqualified," and now the former South Bend, Indiana, mayor "is absent during a transportation crisis that is hurting working-class Americans."
Buttigieg has said in recent interviews that "it's an incredibly complicated situation," but the government is holding virtual "roundtables" with port operators, labor unions and private companies. Nevertheless, he told MSNBC last Thursday, the "challenges" will continue, not only "going into the next year or two, but going into the long term."
The Wall Street Journal reported Walmart, Costco and Target are chartering their own cargo ships to import goods, paying about $100,000 day, or four times more than last year.
The transporting of goods from Asia to North America is currently taking about 80 days, which is twice as long as before the COVID-19 pandemic.
Many didn't come back to their jobs
Georgia Port Authority director Griff Lynch said Sunday in an interview with Trey Gowdy on Fox News "Sunday Night in America" said the problem began a year and a half ago when foreign ports shut down because of COVID.
"The supply chain shut down. The supply chain is only so big, and that disruption is what we're feeling today. We're trying to force more cargo through the supply chain and it's only so big and so resilient," Lynch explained.
Buttigieg believes the Democrats' $3.5 billion infrastructure plan would help address the crisis, but Lynch said the problem stems more from a lack of workers than a lack of resources.
"Clearly what's transpired is after the shutdown, the question is did everyone come back to their jobs? Did the truckers come back? Did the warehouse folks come back? And the answer is no they haven't. So that is certainly contributing to what we're seeing here," Lynch said.
Lynch pointed out that ports are now dealing with double the amount of backlogged containers.
"We've literally gone from 300 miles of containers last summer to 600 miles. That's a big deal, and it's creating congestion. We need to find ways to move the cargo," Lynch said.
'Everything is breaking down'
The Washington Post reported the median cost of shipping a standard container from China to the U.S. West Coast hit a record $20,586. That's nearly twice what it cost in July, which was twice what it cost in January, according to the Freightos index.
"Consumers are confronting higher prices and shortages of cars, children's shoes and exercise gear, as the holiday shopping season looms," the Post said.
The paper quoted Brian Bourke, chief growth officer at SEKO Logistics, warning the problem is "going to get worse again before it gets better."
"Global supply chains are not built for this. Everything is breaking down," he said. ##
###
Next up is our business daily recap of yesterday evening's market report, related left-right headlines, and manufactured housing connected equities.
The Business Daily Manufactured Home Industry Connected Stock Market Updates.  Plus, Market Moving Left (CNN) – Right (Newsmax) Headlines Snapshot. While the layout of this daily business report has been evolving over time, several elements of the basic concepts used previously are still the same. For instance. The headlines that follow below can be reviewed at a glance to save time while providing insights across the left-right media divide. Additionally, those headlines often provide clues as to possible 'market-moving' news items.
Market Indicator Closing Summaries – Yahoo Finance Closing Tickers on MHProNews…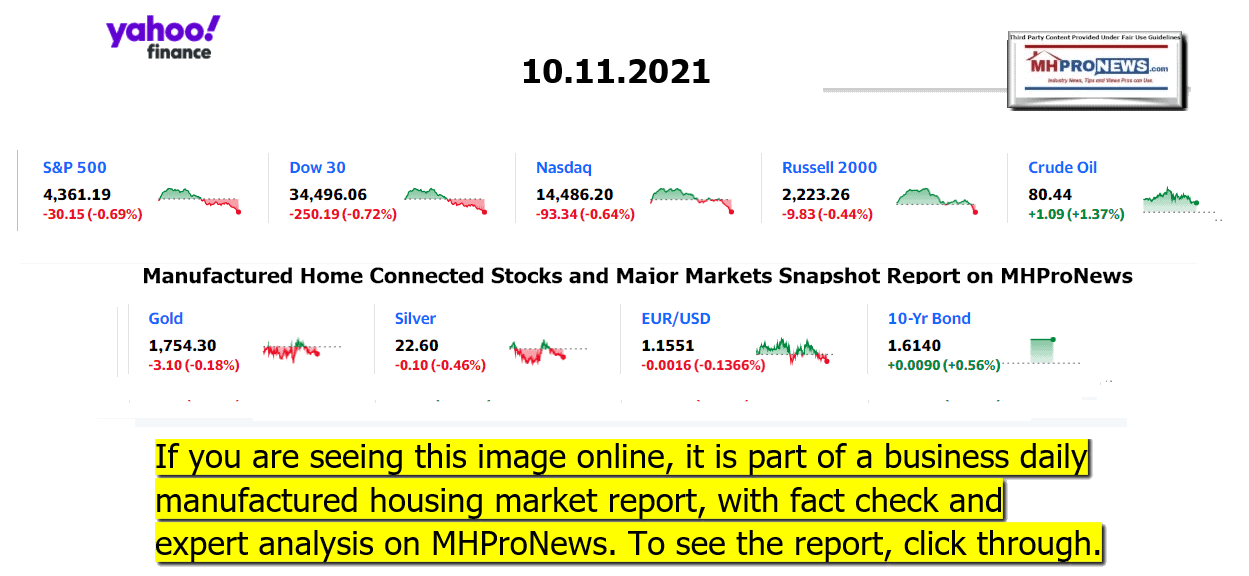 Headlines from left-of-center CNN Business – from the evening of 10.11.2021
Sticker shock
An oil pump jack operates at the Inglewood Oil Field in Culver City, California, U.S., on Sunday, July 11, 2021. Oil dipped after a two-day gain as investors assessed the demand outlook amid a resurgence of Covid-19 in many regions. Photographer: Kyle Grillot/Bloomberg via Getty Images
Gas prices hit a 7-year high as the global energy crisis worsens
Energy crisis could force more UK factories to close
With airline staff at a breaking point, passengers can expect more headaches to come
Southwest Airlines blames mass cancellations on weather, air traffic control
Goldman Sachs gets even gloomier on the US economy
We may have reached peak earnings
SEC commissioner: Investors have the right to make their own decisions without regulators standing in the way
Amazon will let individual teams decide how much time they spend in the office
Grocery store shelves aren't going back to normal this year
Nobel Prize in economics goes to David Card, Joshua Angrist, Guido Imbens
A fast food chain is bringing corporate employees to work in its restaurants
Another Chinese real estate developer is struggling to pay its debts
Whistleblower Frances Haugen will meet with Facebook Oversight Board
Analysis: 6 reasons to take Trump's 'slow-moving coup' seriously
Content by Quicken Loans
Why You Should Refi ASAP
Elon Musk, Tesla CEO, stands in the foundry of the Tesla Gigafactory during a press event on August 13, 2021 in Brandenburg, Grünheide, Germany.
Elon Musk trolls Jeff Bezos as he widens his lead as the richest person on Earth
No college degree? More employers than ever just don't care
'No Time to Die' wasn't a box office blowout. Here's why
CLIMATE INNOVATION
Garden Gourmet Vuna bagel
Plant-based meat was all the rage. Now plant-based seafood is hot
Google is cracking down on climate change deniers
Facebook bans the sale of rainforest on Marketplace
Google Maps will now find the most eco-friendly route
Three ways this gin made from peas is good for the climate
ECONOMY
Scott Banks retired earlier than expected and plans to travel the country in an RV with his wife.
These people quit their jobs during the pandemic. Here's what they're doing
US economy adds only 194,000 jobs in September
Gas prices are at 7-year highs, and Biden can't do much
America's CEOs are losing confidence in the economy
The Biden economy: Better than we thought. Worse than we hoped
Headlines from right-of-center Newsmax – evening of 10.11.2021
Rasmussen Poll: 56% Believe Cheating Tainted Biden Election
Newsmax TV
Trump: 'Terrible' Job by Biden Cause for Poor Polling | video
Trump: China Wouldn't Threaten Taiwan Under Me | video
Trump Blasts Fox News for Rehiring Expert Who Called Arizona Early | video
Jha: 'No Doubt' Delta Surge Slowing Down | video
Blackburn: Taxpayers Finishing Cartels' Jobs for Them | video
Aderholt: GOP Won't Support Spending Bill No Matter What | video
Dershowitz: AG Garland 'Over the Line,' Chilling Speech | video
Ricketts: Administration's Inaction Driving Border Crisis
More Newsmax TV
Newsfront
Interpreter Who Aided '08 Biden Rescue Escapes Afghanistan
An Afghan interpreter who helped rescue then-Sen. Joe Biden in 2008 when his helicopter made an emergency landing in Afghanistan has escaped from the country, the Wall Street Journal reported…. [Full Story]
One-Fourth of Critical US Infrastructure at Risk of Failure From Flooding
About 25% of all critical infrastructure in the United States is at [Full Story]
FB Whistleblower Frances Haugen Invited to Speak to Platform's Oversight Board
A watchdog created to help decide what's taken down or left up on [Full Story]
Cash at Risk as Biden Announced Major Changes to Your Bank Accounts
SPONSOR: See what Americans are doing to protect their accounts [Full Story]
State Files Charges in 3 Cases Tied to Absentee Ballots
An employee at a suburban Detroit nursing home filled out absentee [Full Story]
Related
Election Workers Accused of Shredding Voter Applications
Rasmussen Poll: 56 Percent Believe Cheating Tainted Biden's 2020 Victory
Wisconsin Attorney General Calls for Election Probe to End
China's Big Problem: Taiwan Likely Has Nuclear Weapons
China has bombarded Taiwan's Air Defense Identification Zone with [Full Story]
GOP Slams Nike's Decision to End Sales in Israel
Nike's recent decision to end all sales in Israel is a move that [Full Story] | platinum
If You Have Brain Fog, Stop Eating These 3 Foods Right Now
SPONSOR: If you have brain fog 2 days/week, this should terrify you [Full Story]
Amazon to Allow Employees to Work Remotely Indefinitely
Amazon said Monday it will allow many tech and corporate workers to [Full Story]
Related
Cruz Blames Canceled Southwest Flights on Biden Vaccine Mandate
COVID 'Malaise' Hurting Biden's Approval Ratings
Merck Asks FDA to Authorize Promising Anti-COVID Pill
Pompeo Visits West Bank, Supports Israeli Settlements
Former Secretary of State Mike Pompeo again expressed support for [Full Story]
Google's Ad Ban on Climate Skeptics Is About Politics, Not Environment
Google says skeptics of what the company determines to be "scientific [Full Story] | platinum
Trump Aides' New Books on Tap for Release in Coming Weeks
A wave of new books singing the praises of former President Donald [Full Story]
Seniors Under 86 Years Of Age Get Up To $50000 In Life Ins For $19/Mth
National Family Assurance
Accused Colorado Supermarket Shooter Deemed Mentally Incompetent
Psychologists who evaluated a 22-year-old man accused of fatally [Full Story]
Biden Attends Nephew's Wedding to Ex-'Real Housewives' Star
President Joe Biden attended his nephew's wedding in Pennsylvania on [Full Story]
Mike Lindell Inducted Into Christian 'Hall of Fame'
Mike Lindell may be hated by big media and even shunned by Fox News, [Full Story]
Trump Blasts Fox News for Rehiring Expert Who Called Arizona Early
Former President Donald Trump slammed Fox News for rehiring the [Full Story]
Related
Trump to Newsmax: 'Terrible' Job by Biden Cause for Low Polls |
Trump: China Wouldn't Threaten Taiwan Under My Administration |
China Says it Carried out Beach Landing Drills in Province opposite Taiwan
China's military said on Monday it had carried out beach landing and [Full Story]
Left-Wing Democrats Target Sen. Sinema
Arizona progressives are livid at moderate Sen. Kyrsten Sinema, [Full Story]
GOP Seeks to Boost Hispanic Support Ahead of Midterms
The Republican National Committee is opening several "Hispanic [Full Story]
Herschel Walker Nets $3.7M in Contributions Since Announcing Senate Bid
Former NFL star and Heisman Trophy winner Herschel Walker, who is [Full Story]
Trump: China Wouldn't Threaten Taiwan Under My Administration
Former President Donald Trump said China would not be [Full Story] | video
Capitol Police Whistleblower Calls Out Jan. 6 Leadership Failures, Lies
A 30-year veteran of the U.S. Capitol Police, claiming to be a [Full Story]
DHS Still Searching in Probe of Border Patrol 'Whips' Allegation
Despite a vow to quickly conduct an investigation into the [Full Story]
Hillary Rodham Clinton and Louise Penny Team Up to Write Novel 'State of Terror'
As U.S. forces left Afghanistan this summer and the Taliban seized [Full Story]
Russia's Navalny Says His Prison Status Changed to 'Terrorist'
Jailed Kremlin critic Alexei Navalny said on Monday that a prison [Full Story]
Bing Crosby's Heirs Sell Stake in Estate to Boost His Work
Harry Crosby was 19 when his father, Bing, died in 1977. But when he [Full Story]
Pearson/AP-NORC Poll: Cyberattacks Concerning to Most
Most Americans across party lines have serious concerns about [Full Story]
Oil Soars Above $80 a Barrel
Oil prices rose more than 2% on Monday, extending gains as an energy [Full Story]
Man Who Drove Truck Onto Sidewalk Gets Beaten, Dies
A man died after he tried to hit people on a sidewalk with his truck, [Full Story]
DHS Cancels More Border Wall Contracts as Crossings Surge
The Department of Homeland Security has announced that it is [Full Story]
Goldman Cuts Forecast for US Economic Growth
Goldman Sachs cut its U.S. economic growth target to 5.6% for 2021 [Full Story]
Man Arrested in Death of Ga. Officer Slain on 1st Shift
Authorities have arrested a man suspected of gunning down a Georgia [Full Story]
Southwest Airlines Cancels Hundreds of Flights
Southwest Airlines canceled hundreds of flights over the weekend, [Full Story]
More Newsfront
Finance
Southwest Cancels Hundreds More Flights, Denies Sickout
Southwest Airlines canceled several hundred more flights Monday following a weekend of major disruptions that it blamed on bad weather and air traffic control issues. Both the company and its pilots' union denied reports of a sickout to protest mandatory COVID-19… [Full Story]
Wall St Eases as Caution Rises Over Earnings; Financials Down
Oil Settles up 1.5%; Hits Multi-year Highs on Surging Demand
Mexico Presents Plan to Shutter Private Power Plants
Green: Pandora Papers Do Not Represent Offshore Financial Industry
More Finance
Health
What You Need to Know About Merck's New COVID-19 Pill
The world is abuzz over Merck's new antiviral pill that promises to slash hospitalization from COVID-19 by half. The drug, molnupiravir, a hard-to-pronounce moniker named after the Norse god Thor's mythical hammer, Mjölnir, comes in an easy-to-swallow pill.According to The… [Full Story]
How to Eat Your Way to More Energy Every Day
Younger Patients Recover From COVID Loss of Smell Sooner
Poll: People Not Practicing Lifesaving Home Blood Pressure Monitoring
Natural Ways to Relieve Sinus Pain
Manufactured Housing Industry Investments Connected Equities Closing Tickers
Some of these firms invest in manufactured housing, or are otherwise connected, but may do other forms of investing or business activities too.
NOTE: The chart below includes the Canadian stock, ECN, which purchased Triad Financial Services, a manufactured home industry lender
NOTE: Drew changed its name and trading symbol at the end of 2016 to Lippert (LCII).
NOTE: Deer Valley was largely taken private, say company insiders in a message to MHProNews on 12.15.2020, but there are still some outstanding shares of  the stock from the days when it was a publicly traded firm.  Thus, there is still periodic activity on DVLY.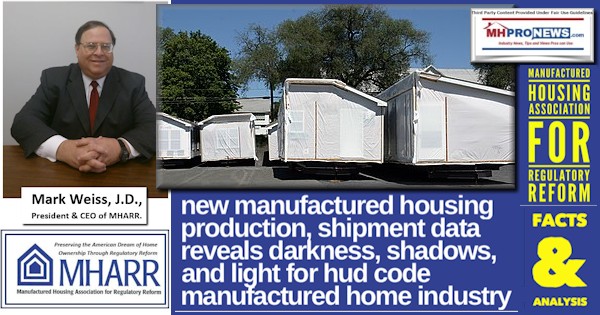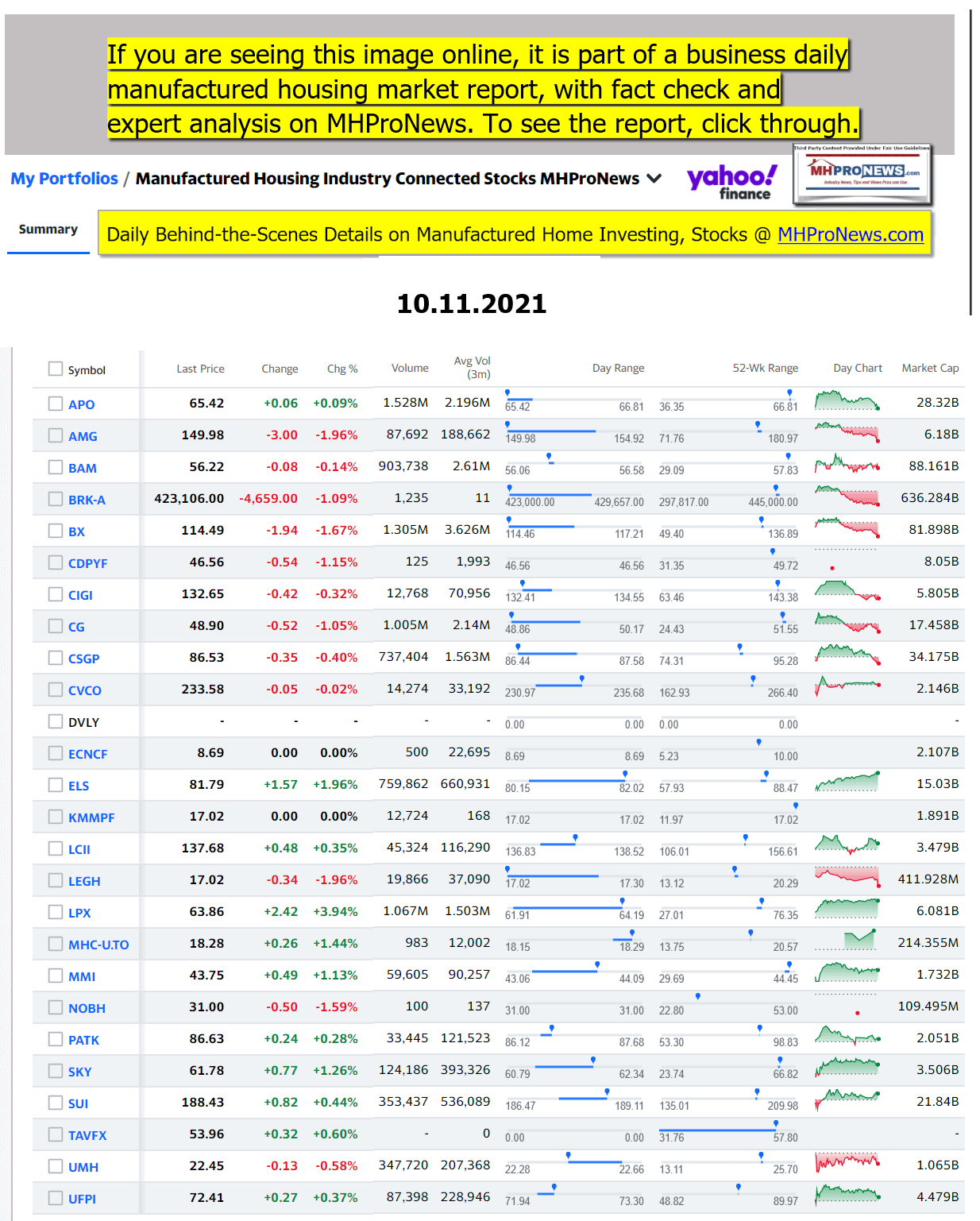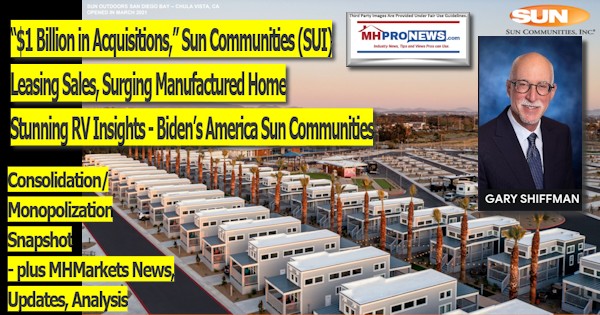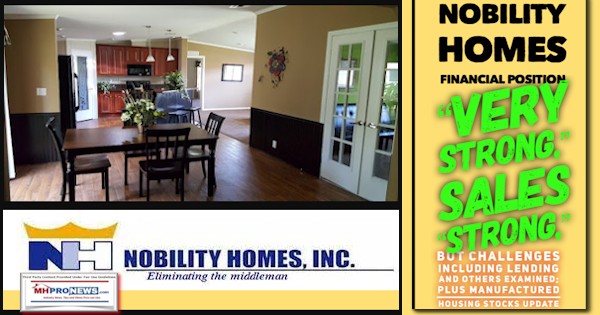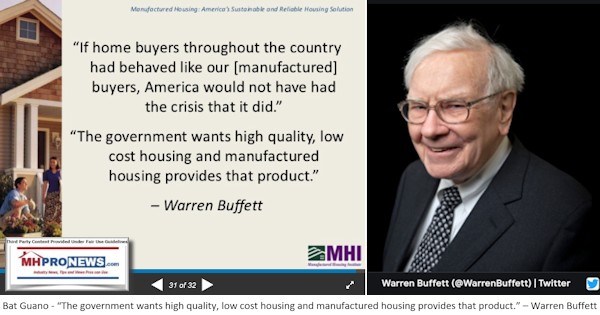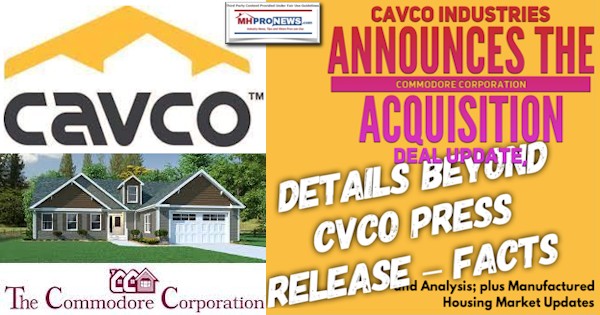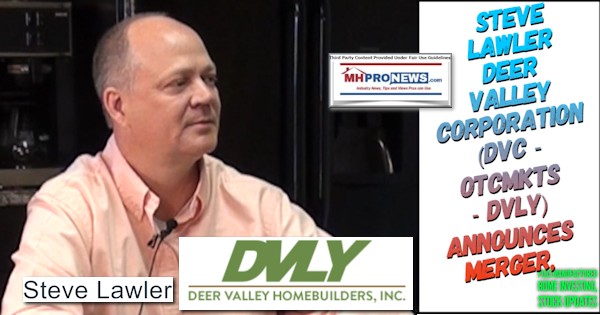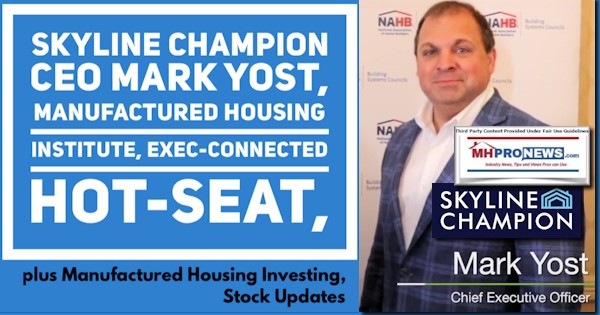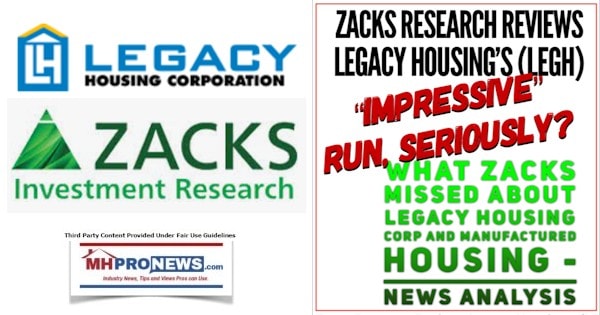 As the Summer of 2021 draws to a close…
Berkshire Hathaway is the parent company to Clayton Homes, 21st Mortgage, Vanderbilt Mortgage and other factory built housing industry suppliers.
· LCI Industries, Patrick, UFPI, and LP each are suppliers to the manufactured housing industry, among others.
· AMG, CG, and TAVFX have investments in manufactured housing related businesses. For insights from third-parties and clients about our publisher, click here.
Enjoy these 'blast from the past' comments.
MHProNews. MHProNews – previously a.k.a. MHMSM.com – has celebrated our 11th year of publishing, and is starting our 12th year of serving the industry as the runaway most-read trade media.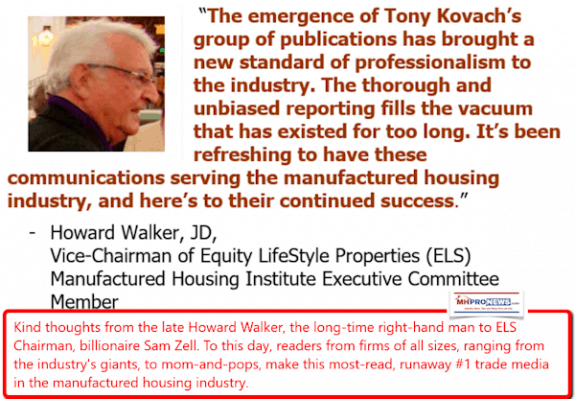 Sample Kudos over the years…
It is now 11+ years and counting…
Learn more about our evolutionary journey as the industry's leading trade media, at the report linked below.
· For expert manufactured housing business development or other professional services, click here.
· To sign up in seconds for our industry leading emailed headline news updates, click here.

Disclosure. MHProNews holds no positions in the stocks in this report.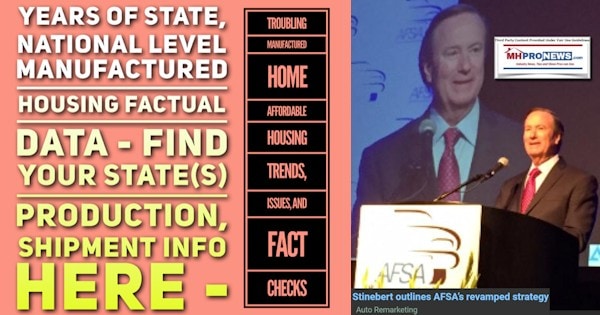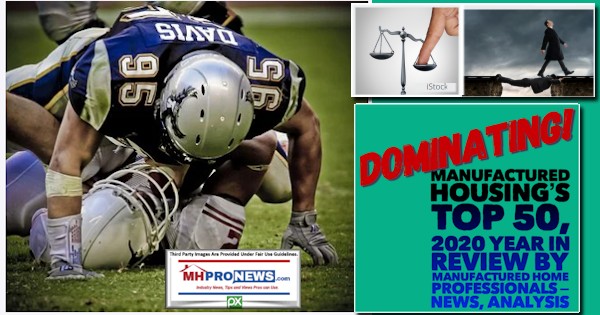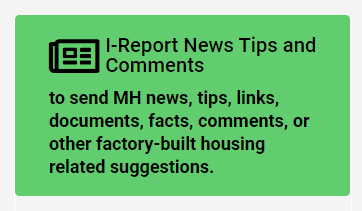 That's a wrap on this installment of "News Through the Lens of Manufactured Homes and Factory-Built Housing" © where "We Provide, You Decide." © (Affordable housing, manufactured homes, stock, investing, data, metrics, reports, fact-checks, analysis, and commentary. Third-party images or content are provided under fair use guidelines for media.) (See Related Reports, further below. Text/image boxes often are hot-linked to other reports that can be access by clicking on them.)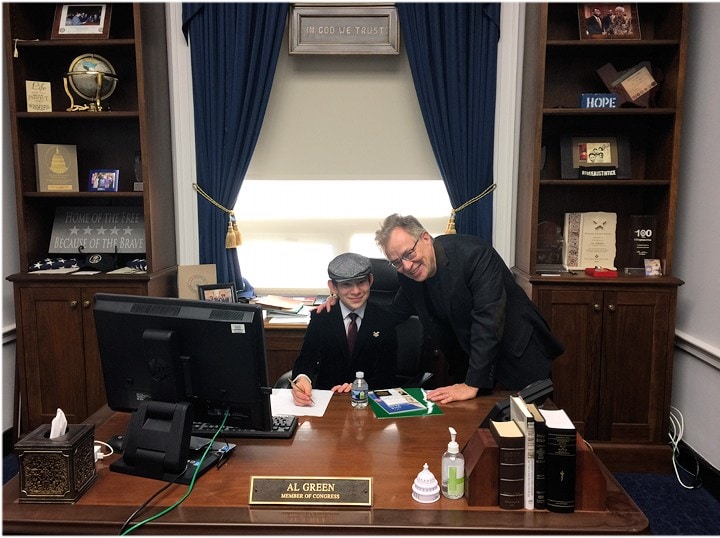 By L.A. "Tony" Kovach – for MHProNews.
Tony earned a journalism scholarship along with numerous awards in history. There have been several awards and honors and also recognition in manufactured housing. For example, he earned the prestigious Lottinville Award in history from the University of Oklahoma, where he studied history and business management. He's a managing member and co-founder of LifeStyle Factory Homes, LLC, the parent company to MHProNews, and MHLivingNews.com. This article reflects the LLC's and/or the writer's position, and may or may not reflect the views of sponsors or supporters.