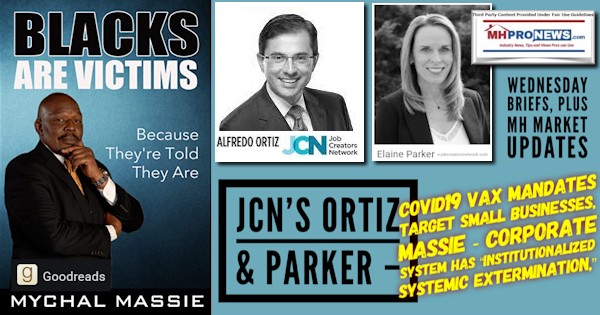 This report will provide several topics from a range of sources that in several ways are interrelated. The first is a press release from the small-business focused Job Creators Network (JCN).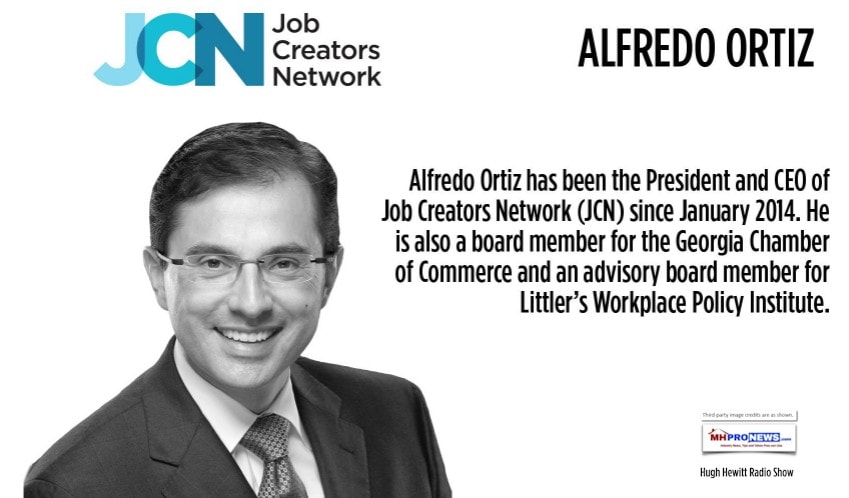 Washington, DC (September 16, 2021) – Today, Job Creators Network announced its intent to sue the Biden Administration to block the implementation of its vaccine mandate on small businesses. JCN is filing this lawsuit together with some of its small business members.  The lawsuit will be supported by the newly created Job Creators Network Foundation's Legal Action Fund.  The Legal Action Fund has been set up to defend small businesses from attacks that hurt their ability to succeed.
Alfredo Ortiz, CEO and President, Job Creators Network, released the following statement:
"President Biden's vaccine mandate on small businesses is unconstitutional and a dramatic overreach of federal authority. To hold the Biden Administration accountable and stand up for small businesses, Job Creators Network plans to file a lawsuit to block the implementation of this order. We are filing this lawsuit with JCN small business members and it will be supported by Job Creators Network Foundation's newly created Legal Action Fund."
"Small businesses are already contending with a historic labor shortage and this order will add expensive new barriers to finding and keeping employees, causing significant harm at the worst possible time. The federal government doesn't have the power to require small businesses to carry out its de facto national vaccine mandate. JCN's lawsuit intends to block this federal power grab."
Elaine Parker, President of the Job Creators Network Foundation, released the following statement on the creation of the JCNF Legal Action Fund:
"The launch of the JCNF Legal Action Fund marks the addition of another valuable ally on the side of small businesses. The JCNF Legal Action Fund will defend small businesses from attacks that hurt their ability to succeed. This strong defense is especially needed now as governments continue to expand their attacks on small businesses. President Biden's small business vaccine mandate is a great example where the JCNF Legal Action Fund can make a meaningful difference in successfully defending small businesses." ##
JCN's Parker told Neal Cavuto on Fox Business that for some small businesses, that 100 person limit could lead to serious headaches, a case that has been made repeatedly by Carol Roth who similarly has argued that one new regulation may put some out of business. So, they are preparing a case as soon as the Biden regime formally attempts to implement their declared planned COVID19 vaccination mandate.
Joe Biden's unconstitutional vaccine mandate must be rejected…

That's why we're taking the Biden Administration to court. @Elaine_Parker explains ⤵️ pic.twitter.com/cljv0xXuRL

— Job Creators Network (@JobCreatorsUSA) September 20, 2021

Note that the Manufactured Housing Institute (MHI), which posits itself as an umbrella association that represents all segments of manufactured housing and factory-built housing, has apparently been engaged for over a year in mouthing whatever the federal talking points have been on the COVID19 outbreak and related issues. The contrast between JCN and MHI on this is stark and leaves MHI looking like what they apparently are: obviously tame in the face of threats to independents and smaller businesses.
While MHI is busily – and outrageously – teaming up with conventional housing associations to protect rental housing, where are the examples of MHI's highly touted "coalition" members teaming up with MHI to implement laws designed to promote manufactured housing?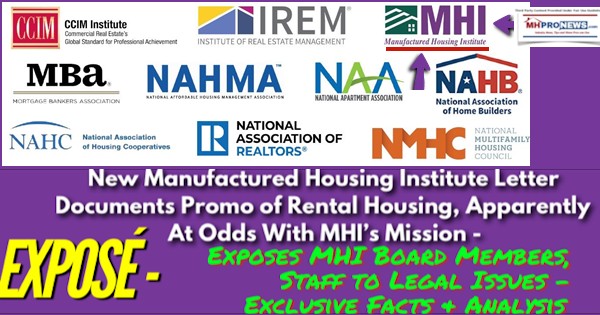 It is precisely such looks at other groups as JCN's vigorous planned response that reveals that MHI is allowing the system to oppress small businesses, and implicitly consumers and tens of millions of other Americans too.  Who says? James A. "Jim" Schmitz Jr. and his research colleagues, and Samuel Strommen at Knudson Law, and their respective third-party research into what has gone wrong in manufactured housing.  While Schmitz has not yet weighed in on specific brands in the industry, Strommen has. Both, coming from different perspectives, have made the case that the industry has been artificially subverted, or as Schmitz and his colleagues have expressed it "sabotaged." That sabotaging thesis happens to fit the facts. Ignore their evidence-based insights at your peril.
In what may at one point seem to be a significantly different topic, the following used with permission from the WND Newscenter is when carefully viewed the same core issue being talked from a religious or "natural rights" angle. Notice: some of this is very strong language, and this writer would not express part of this the same way. That said, the thrust of this is so powerful and thought provoking that with that disclosure that some may be offended, in toto it is worthy of separating the chaff from the potent wheat. One teaser how a named and wily enemy "…has been wildly successful in America by creating a corporate environment that has institutionalized the systematic extermination of children." If that sounds like an echo of Robert F. Kennedy Jr.'s Defender site, that would be a fair observation. Keep in mind that exterminating children – often minorities, as Mychal Massie will point out – is a more horrible example of the same corporate-governmental forces being improperly and unconstitutionally used to exterminate small businesses. They are differences in degree.
NATURAL LAW
A Satanic duo: Government and pharmaceuticals
Exclusive: Mychal Massie on mandate: 'I don't need nor do I subscribe to a religious exemption'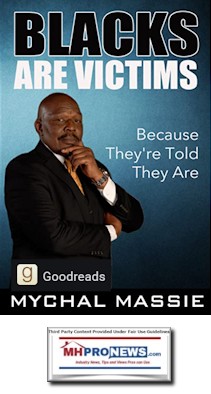 By Mychal Massie
Published September 20, 2021 at 7:09pm
In the time immediately following the ascension of Jesus Christ, the early church and Christians were under full-out assault. Early Christians were fed to lions, murdered in coliseums, imprisoned and put to death in horrific ways by godless tyrants and haters.
Hitler, not unlike Herod, albeit for slightly different reasons, did his best to destroy the Jews; because Satan was and remains foolish enough to believe he can upset God's eschatological plan in which Israel will play a key role.
Today in North Korea and other Communist countries, people are imprisoned and murdered for carrying Bibles, attending underground Christian churches and for proselytizing.
There's no more definitive representation of Satanism and anti-God hatred throughout time, than that of Muslims guided by their pedophile demon false prophet Muhammad. This explains why the likes of Ilhan Omar and Rashida Tlaib are so comfortable boasting about belonging to a barbaric primitive cult.
Satan has been wildly successful in America by creating a corporate environment that has institutionalized the systematic extermination of children. Said is a direct result of the efforts of the high priestess of Molech, Margaret Sanger. The program of extermination has been so successful in America that demonic emissaries of Satan in human form have instituted the murder of children worldwide.
In Africa agencies and organization purporting themselves to be health-minded entities have sterilized African women without their permission, many times without even their knowledge. Africa has been the laboratory for human experimentation of drugs for decades.
American military personnel have been subjected to life-threatening and life-altering chemicals and drugs completely unbeknownst to them. Many persons who were in the military suffer the effects of these unknown drugs and so-called vaccinations today.
In America black women and men were subjected to sterilization and experimentation without their knowledge and/or consent. Unsuspecting and defenseless individuals confined to mental health institutions were subjected to violent, unimaginable experiments while politicians and the mental health industry looked the other way.
Carol Van Strum took on Dow Chemicals, Monsanto and the federal government to stop the spraying of deadly toxins by the timber industry in Oregon. The timber industry, in Five Rivers, in Oregon's Siuslaw National Forest in the 1970s, was knowingly using the same compound found in Agent Orange. It was ultimately revealed that chemical giants and the federal government were aware spanning back to the 1920s, but government regulators and the chemical industry secretly worked together to conceal the deadly effects the life-altering toxins posed.
Gender dysphoria is a serious mental illness. It's the belief of a person that he or she is a different sex. Today young people and children are being coerced into believing or at least considering they're now a different sex than they were born. Today this mental illness is touted by doctors who themselves are motivated by ulterior motives to claim that the madness isn't mental illness. Ergo, we have an unprecedented attempt to redefine the family as God created it.
Knowing the aforementioned, why would anyone in his right mind believe the coercive lies and manufactured scare tactics being employed on a massive scale regarding the flu virus being touted as global pandemic. World governments typically cannot agree on what time of day it is, and yet from chief executives to the lowest member of governments, globalists are decreeing draconian mandates for a flu that has a 98.6 to 99.7% recovery rate.
I've said it before, and I say it again. I'm well aware that I can get this flu or any other flu or cold. But I refuse to be motivated by fear, and I'll never relinquish my God-given right of Natural Law and allow myself to be poisoned with a known deadly toxin.
I'm not surprised when the minions of Satan prey upon the egos of questionable clergy who claim there's no biblical basis for a religious exemption to this toxic experimental drug.
The assignation religious exemption was always a covering for the godless to dictate what the "truth" of the Word of God is to be considered. I don't need nor do I subscribe to a religious exemption. In what scenario are true born-again Christians instructed to allow godless unbelievers, blasphemers and apostates to dictate what adherents to our faith will be permitted?
I hold fast to my God-given rights under Natural Law. My unalienable rights given me by my Creator dictate my right to refuse to be poisoned with an infectious deadly toxin, which has quantifiable and documented horrific side effects including death. The toxin is being prostituted with no legal recourse for any of the plethora of life-altering or deadly side effects. This so-called "vaccine" has proven and documented horrific side effects, and the pharmaceutical juggernauts have been given blanket immunity protection from any addressment of legal recourse by the public.
Parading out the questionable clergy of mega-churches to present views favorable to government doesn't change my mind or alter my opinion in the least. In fact, I told people to expect same from the outset. Hitler used the tactic successfully.
I'm telling no one what to do. I'm saying any time the federal government in conjunction with the pharmaceutical industry and highly questionable medical combines threaten and attempt to frighten me to take a toxin, I get the feeling I'm being lied to.
Besides, if they were able to come up with a remedy for HIV-AIDS and this flu in such a short period of time, why are we still waiting for a cure for diabetes, cancer and multiple sclerosis? If they can move so quickly to come up with this drug; why are the number of autistic children born annually continuing to increase exponentially? Why haven't they come up with a successful treatment for Alzheimer's disease and dementia? ##
MHProNews Note: there are moderate Muslims, some of whom this author is personally aware of besides those who are more publicly known. There are individuals like Glenn Greenwald who are clearly gifted and thoughtful research-objectivity focused journalists. More on the related following the latest from Mercola, which will be teed up below.
Additional Information, more MHProNews Analysis and Commentary 
There are so many ways to upend individuals or small businesses that it is simply stunning. Let's look at just one case. In Ayden, NC, a family was approved for a factory-built home to be placed on a vacant residential building site. The Tafts happen to be black. They were not able to get a modular home in a timely fashion, so the already approved couple turned to a manufactured home. Both modular or manufactured homes come from a factory. Yet, most – not all – local officials that had authorized the Tafts for a modular home were denied a HUD Code home. Their dream of home ownership? Seemingly, gone.
What did the Manufactured Housing Institute (MHI) do? What did the MHI affiliated North Carolina Manufactured and Modular Housing Association (NC-MHA.org) do?  Per local sources, nothing. Each organization was asked by MHProNews/MHLivingNews that they stand up for their own industry and those hopeful homebuyers. What did those two trade groups do? Per local sources, and per their own lack of response – nothing. Can you spell hypocrisy?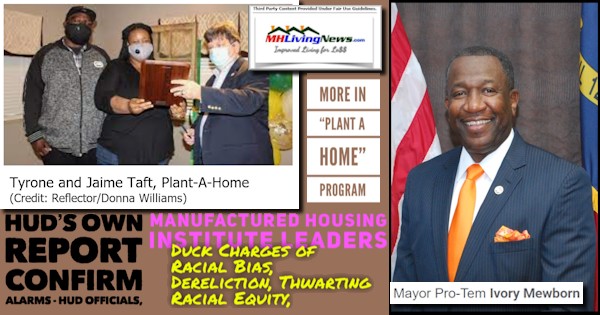 The case for hypocrisy that postures but fails to perform is now well documented once again. It seems clear. Need help on a local zoning or placement issue? Do not look to MHI, nor to any of their state affiliates that are unwilling to challenge the powers that be that dominate MHI, for help. If there are other issues that may impact your business, such as vax mandates or anything else? As Marty Lavin said, if it benefits the big boys, then you may seem support. But if it doesn't benefit the big boys, do not count on it.
Next for this Wednesday. Dr. Joseph Mercola reveals some more research data that calls into question official claims about the COVID 'vax.'  When Massie cited some data in his op-ed above, keep in mind that others have used similar figures.
Pfizer Admits Israel Is the Great COVID-19 Vaccine Experiment
Analysis by Dr. Joseph Mercola – 'Fact Checked'
September 21, 2021
STORY AT-A-GLANCE
Pfizer admits it's treating Israel as a unique "laboratory" to assess COVID jab effects. Whatever happens in Israel can reliably be expected to happen elsewhere, months later
Pfizer entered into an exclusivity agreement with the Israeli Ministry of Health, so the only COVID shot available is Pfizer's. The Pfizer shot has a higher risk for heart inflammation among young men than some of the other COVID shots, but Israeli youth have no option but to get the most dangerous one
Pfizer's shot went from a 95% effectiveness in December 2020 to 39% by late July when the Delta strain became predominant in Israel. In response to obvious vaccine failure, Israel started giving out third boosters at the end of July 2021
Vaccine failure is also evident in Israeli data showing fully vaccinated are at higher risk of severe illness when infected with SARS-CoV-2 or any of its variants than unvaccinated, and now make up the bulk of COVID-related hospitalizations and deaths
Natural immunity is far superior to the protection you get from the COVID shot, because when you recover from the infection, your body makes antibodies against all five proteins of the virus, plus memory T cells that remain even once antibody levels diminish
According to a recent Israeli news report, which I posted on Twitter1 September 13, 2021, Pfizer admits it's treating Israel as a unique "laboratory" to assess COVID jab effects. Whatever happens in Israel can reliably be expected to happen everywhere else as well, some months later.
In other words, the Israeli population is one giant test group — without a control group, unfortunately — and as noted by the news anchors, the people really should have been informed that they were part of one of the biggest medical experiments in human history.
Pfizer entered into an exclusivity agreement with the Israeli Ministry of Health at the outset, so the only COVID shot available is Pfizer's. As noted by the news anchor, we now realize that the Pfizer shot has a higher risk for heart inflammation among young men than some of the other COVID shots, but Israeli youth have no option but to get the most dangerous one.
Israel Rolls Out Booster Shots
Israel was one of the first countries to implement draconian vaccination mandates, even though the Pfizer shot was completely experimental. Israelis were told they could not enter certain venues without a vaccination card, such as restaurants, gyms, swimming pools and hotels.
As a result, they now have one of the highest vaccination rates in the world. As of mid-September 2021, nearly 14.6 million doses had been administered.2 At two doses, that would give them a vaccination rate of 80.5%. It's probably a bit less than that, because Israel started giving out third boosters at the end of July 2021.3
The first group to qualify for a third shot were seniors over the age of 60. Less than three weeks later, eligibility expanded to include people over the age of 40, as well as pregnant women, teachers and health care workers, even if they're younger than 40. By the end of August 2021, boosters were offered to all previously vaccinated individuals, all the way down to the age of 12.4
By the second week of September 2021, when an estimated 2.8 million Israelis had received a third dose, a possible fourth dose was already being prepared.5
Health Ministry director general Nachman Ash told Radio 103FM they still don't know when a fourth dose might be needed,6 but clearly, there's no indication that the boosters won't continue. And each time that happens, the people will forfeit their freedoms all over again, until they get the next shot.
Israeli Data Considered the Best Around
If there's a silver lining to this experiment, it's that Israel at least appears to be far more diligent and transparent in its data collection than the U.S. The data coming out of Israel is considered by many to be the best in the world because of their commitment to transparency. As explained by Science magazine:7
"The nation of 9.3 million … has a robust public health infrastructure and a population wholly enrolled in HMOs that track them closely, allowing it to produce high-quality, real-world data on how well vaccines are working …
Israel's HMOs … track demographics, comorbidities, and a trove of coronavirus metrics on infections, illnesses, and deaths. 'We have rich individual-level data that allows us to provide real-world evidence in near–real time,' [Clalit Health Services chief innovation officer, Ran] Balicer says …
Now, the effects of waning immunity may be beginning to show in Israelis vaccinated in early winter; a preprint8 published last month … found that protection from COVID-19 infection during June and July dropped in proportion to the length of time since an individual was vaccinated. People vaccinated in January had a 2.26 times greater risk for a breakthrough infection than those vaccinated in April."
Unfortunately, we cannot rely on U.S. data to get a clear idea of how the COVID shots are working, as the U.S. Centers for Disease Control and Prevention has chosen not to track all breakthrough cases. As reported by ProPublica,9 the CDC stopped tracking and reporting all breakthrough cases May 1, 2021, opting to log only those that result in hospitalization and/or death.
As noted in the article, this irrational decision has "left the nation with a muddled understanding of COVID-19's impact on the vaccinated." It also prevents us from understanding how variants are spreading and whether those who have received the jab can still develop so-called "long-haul syndrome." Individual states are also setting their own criteria for how they collect data on breakthrough cases, and this patchwork muddies the waters even further.
Video may not work on all browsers
September 10, 2021, National File posted a shocking video10 on Twitter featuring senior doctors and a North Carolina marketing director discussing how they would count recovered COVID patients as active COVID hospitalization cases in an effort to inflate hospitalization rates. Why? For no other reason than to scare people into getting the jab. It's a marketing ploy.
Additionally, a study showed nearly half of those hospitalized with COVID-19 have only mild symptoms or are asymptomatic. They were hospitalized for some other reason and just happened to test positive.11 These and other data manipulations discussed in "CDC Caught Cooking the Books on COVID Vaccines" make U.S. data on infection, hospitalization and mortality rates near useless.
Clear Evidence of Vaccine Failure
The boosters in Israel were rolled out in response to obvious vaccine failure. Pfizer's shot went from a 95% effectiveness in December 2020, to 64% in early July 2021 and 39% by late July, when the Delta strain became predominant.12,13 While the country boasts one of the highest fully vaccinated rates in the world, they now also have one of the highest daily infection rates.14 So much for the hallowed concept of vaccine-induced herd immunity.
August 1, 2021, the director of Israel's Public Health Services, Dr. Sharon Alroy-Preis, announced half of all COVID-19 infections were among the fully vaccinated.15
The vaccinated are not only susceptible to testing positive, though: They're also increasingly likely to experience serious disease when infected. Double-jabbed Israelis started making up the bulk of serious COVID-19 infections in July 2021, and by mid-August, 59% of serious cases were among those who had received two COVID injections.16
Others have cited even higher numbers. August 5, 2021, Dr. Kobi Haviv, director of the Herzog Hospital in Jerusalem, appeared on Channel 13 News, reporting that 95% of severely ill COVID-19 patients were fully vaccinated, and that they made up 85% to 90% of COVID-related hospitalizations overall.17
August 20, 2021, U.S. Centers for Disease Control and Prevention director Dr. Rochelle Walensky admitted that the Israeli data "suggest increased risk of severe disease amongst those vaccinated early,"18 and just like the Israeli Ministry of Health, the CDC's answer to this dilemma is simply more shots, as if that's going to solve anything.
Mass Vaccination Actually Drives Mutations
Natural immunity is far superior to the protection you get from the COVID shot. Why? Largely because it works on more levels to provide a far more comprehensive and robust immune response. When you recover from the infection, your body makes antibodies against all five proteins of the virus, plus memory T cells that remain even once antibody levels diminish.
This provides lifelong protection, unless you have impaired immune function. The immunity you receive from the COVID jab is in the form of just one type of antibody — the antibody against the original SARS-CoV-2 spike protein. If that spike protein sufficiently mutates, those antibodies become useless.
As warned by Dr. Geert Vanden Bossche,19 those specific antibodies are also more robust than the nonspecific antibodies you get from natural infection, so they overtake any natural antibodies you may have.
Aside from that, mass vaccination also creates evolutionary pressure that drives the production of mutations. While most mutations result in milder versions of greater infectivity, it could also result in more deadly variations.
This is particularly true when a vaccine is "leaky," meaning it doesn't fully prevent infection (which none of the COVID shots does). Just like when you overuse an antibiotic that fails to eradicate the bacteria, which allows antibiotic-resistant bacteria to flourish, overuse of a leaky vaccine can pressure a virus to become more lethal.20,21
In an open letter22 to the World Health Organization dated March 6, 2021, Bossche warned that implementing a global mass vaccination campaign during the height of the pandemic could create an "uncontrollable monster" where evolutionary pressure will force the emergence of new and potentially more dangerous mutations.
"There can be no doubt that continued mass vaccination campaigns will enable new, more infectious viral variants to become increasingly dominant and ultimately result in a dramatic incline in new cases despite enhanced vaccine coverage rates. There can be no doubt either that this situation will soon lead to complete resistance of circulating variants to the current vaccines," Bossche wrote.23
Israeli Data Confirm COVID Jab Increases Infection Risk
Real-world data from Israel seem to confirm Bossche's fears, showing those who have received the COVID jab are 6.72 times more likely to get infected than people with natural immunity.24,25,26
Knowing what we already know about the risks of these shots and their tendency to encourage mutations, it seems reasonable to suspect that all we're doing is digging ourselves an ever-deeper, ever-wider hole that's going to be increasingly difficult to get out of.
Disturbingly, a study27 posted August 23, 2021, on the preprint server bioRxiv warns the Delta variant "is posed to acquire complete resistance to wild-type spike vaccines."
The researchers found that, if four common mutations were to occur simultaneously in the receptor binding domain of the Delta variant, the resulting virus would not only be immune to the neutralizing antibodies produced in response to Pfizer's injection, but it would also enhance the infectivity of the virus.
This could essentially turn into a worst-case scenario that sets up those who have received the Pfizer shots for more severe illness when exposed to the virus than they would have experienced had they not gotten the shots.
Will Boosters Fail?
Initial reports from Israel suggest the third Pfizer dose has improved protection in the over-60 group, compared to those who only got two doses of Pfizer.28 According to Reuters:29
"Breaking down statistics from Israel's Gertner Institute and KI Institute, ministry officials said that among people aged 60 and over, the protection against infection provided from 10 days after a third dose was four times higher than after two doses. A third jab for over 60-year-olds offered five to six times greater protection after 10 days with regard to serious illness and hospitalization."
However, anyone who thinks one or more booster shots are the answer to SARS-CoV-2 is likely fooling themselves. Time will tell if the third booster will rein in hospitalization and death rates, but I'm not optimistic.
Knowing what we already know about the risks of these shots and their tendency to encourage mutations, it seems reasonable to suspect that all we're doing is digging ourselves an ever-deeper, ever-wider hole that's going to be increasingly difficult to get out of.
Dvir Aran, a biomedical data scientist at the Israel Institute of Technology, doesn't seem very hopeful either, telling Science the surge in COVID-19 cases is already so steep, "even if you get two-thirds of those 60-plus [boosted], it's just gonna give us another week, maybe two weeks until our hospitals are flooded" again.30
Older Than 50: 60% Who Die From COVID Are Double Vaxxed
Data from the U.K. — where available COVID shots include Pfizer, Moderna, AstraZeneca and Janssen — are also starting to show vaccine failure, at least among older adults.
As of August 15, 2021, 58% of COVID patients admitted to hospital who were over the age of 50 had received two COVID jabs and 10% had received one dose. So, partially or fully "vaccinated" individuals made up 68% of hospitalizations.31
Only in the 50 and younger category were a majority, 74%, of hospitalizations among the unvaccinated. The same applies to deaths. Unvaccinated only make up the majority of COVID deaths in the under-50 age group. In the over-50 group, the clear majority, 70%, are either partially or fully "vaccinated."
It's also unclear whether hospitals in the U.K. are still designating anyone who is admitted and tests positive with a PCR test as a "COVID patient." If so, people with broken bones or any number of other health problems who have no symptoms of COVID-19 at all might be unfairly lumped into the "unvaccinated COVID patient" total.
Why Do Naturally Immune Need the COVID Shot?
As explained earlier, natural immunity is far superior and longer lasting than vaccine-induced immunity. This is a long-held medical fact that has been tossed aside as too inconvenient to matter in COVID-19. Instead, everyone, including those who have recovered from the infection, are told they need to get the shots.
In a recent CNN interview, Dr. Anthony Fauci was asked why people with natural immunity are required to get the COVID shot even though they're likely more protected than "vaccinated" people. His reply is telling:32
"That's a really good point. I don't have a really firm answer for you on that." ##
###
MHProNews Note: the original above had two tweets with videos. Twitter, for whatever reason. blocked or failed to be able to provide access to those embed codes. We have never had a tweet that the embed code could not be accessed, prior to this article. Its odd.
Never forget Sweden and much of Africa is doing better that the U.S., Israel, or other nations in dealing with the effects of COVID. A good hypothesis in medicine or any other field stands up to scrutiny. A bad one does not. As a non-medical professional, what must be examined are these competing narratives. What is certain is that mandating a rushed vaccine that they actually changed the definition in order to call it a "vaccine" is itself a cautionary flag.  The thousands of health care professionals who have signed the Great Barrington Declaration are another reason to hit the pause button on swallowing federal mandates that have clearly upended our society and others on often self-contradictory claims by U.S., WHO, and other health 'officials.' This is why we have a Constitution, so that We the People are not at the mercy of so-called experts that may in fact have their own agenda.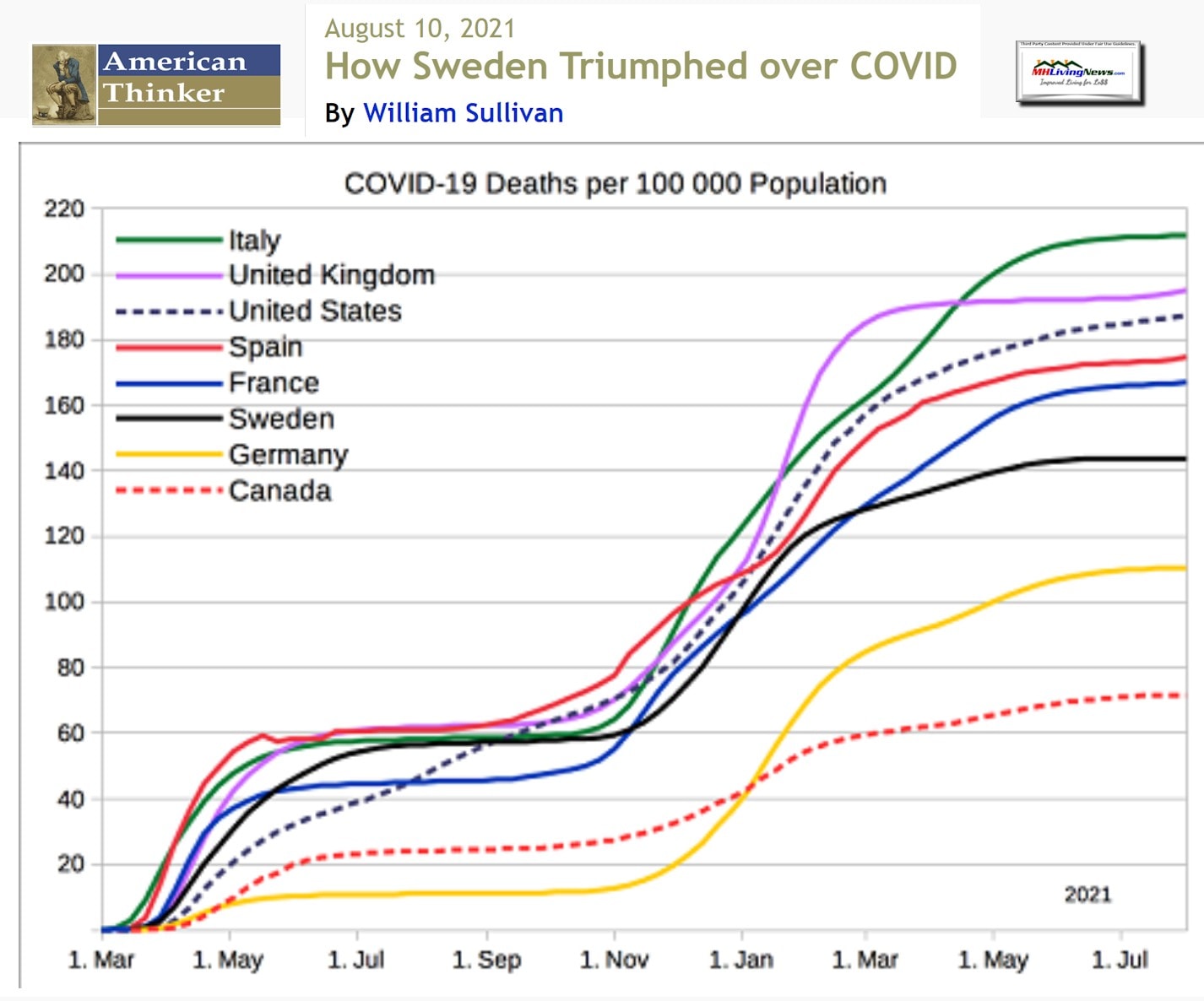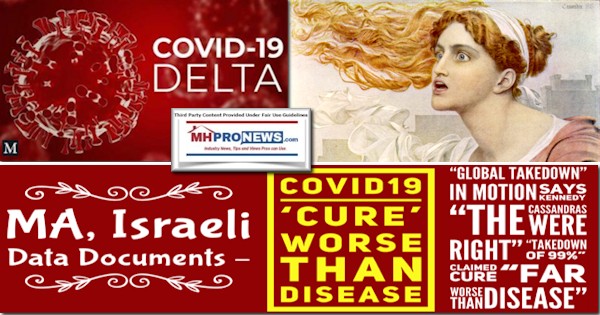 If there is a silver lining to what has been occurring in the U.S. and many nations around the world it is that the level of self-contradictory, seemingly inept, and apparently corrupt behavior is becoming more open. The tragic end to the two decades of avoidable engagement in Afghanistan, the southern border, and roaring inflation are 3 more reasons beyond health care to recognize that trillions in federal spending is no guarantee of a good big government.
Indeed, there is a case to be made that this series of big government-big business-big pharma-big tech/media nexus is revealing anew the need for a spiritual/moral grounding in the affairs of humanity. To set God aside in business, politics, education, health, etc. is to invite those who are willing to reject God – the demonic and their ilk – into the halls of power. America's founders did not share the same belief, but they collectively understood that without God, there efforts at liberty would fail.  The following from the Rev. Emmanuel Akalue will be the icing on the cake for this segment, before we turn to the headlines and markets portion of today's report.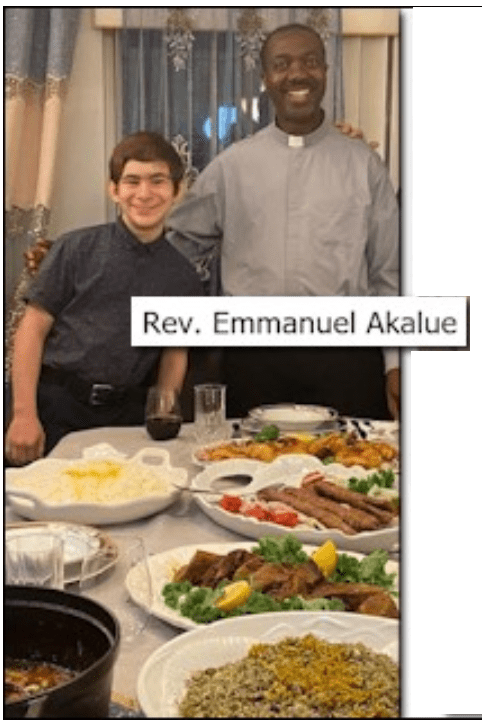 "Relishing God's Commitment to the Mission of deliverance of His People."
Today, Wednesday of the 25th Week of Ordinary Time, we share the message, "Relishing God's Commitment to the Mission of deliverance of His People." Beloved, in our First Reading (Ezr 9:5-9), during the Post-exilic and Second Temple period, Ezra the Priest-Scribe expressed a prayerful appreciation for God deliverance of His People.  He acknowledged their sins as responsible for the physical exile, begged God to forgive and save them from their sins: "In my wretchedness, and with cloak and mantle torn I fell on my knees, stretching out my hands to the LORD, my God" (cf. Ps 130). He continued: "My God, I am too ashamed and confounded to raise my face to you, O my God, for our wicked deeds are heaped up above our heads and our guilt reaches up to heaven (cf. Luke 18:13).
Sin has dire consequences.  It led to the loss of their freedom; being delivered into the hands of foreign powers who conquered and enslaved them.  But out of mercy, God intervened and used the Kingdom of Persia to save and resettle His People and also to sponsor the temple reconstruction (Second Temple Period).  In the words of Ezra: "Thus he has given us new life to raise again the house of our God and restore its ruins, and has granted us a fence in Judah and Jerusalem."  What a good example Ezra is for us!  Notice, it was at a time things were going well that he expressed prayerful gratitude and begged for forgiveness.  Beloved, we too should never take such moments for granted; we should never forget how undeserving we are of God's favors.  Always beg for mercy (cf. Ps 51:1-15).
Implicit in the First Reading is that God's deliverance is not limited to physical restoration; more importantly, God saves us from Spiritual Exile of demonic influences, from sin and the spiritual consequences of sin (cf. Jer 31:31-33; Ezek 36:24-28).  Here, our Gospel Passage (Luke 9:1-6) becomes significant.  Christ, our Lord and God, comes with a mission from His Heavenly Father to save His people (cf. Luke 4:18-19). It is mission to call all peoples to turn to God in Christ Jesus alone for salvation.  That mission He entrusted to His Apostles (representing His Church): as we heard, "Jesus summoned the Twelve and gave them power and authority over all demons and to cure diseases, and he sent them to proclaim the Kingdom of God and to heal the sick."  The world was in captivity, living in bondage; spiritual Babylonian Exile.  Christ raised up His Apostles/His Church – like the ancient "Persian Kingdom" to deliver the world from spiritual servitude.  Just as Ancient Persia/Israel did not accomplish the mission with their own power (cf. Isa 45:1-6; Ps 44:3), Christ empowered the Apostles with the power and authority of the Holy Spirit to fulfill the mission (cf. Matt 28:18; Luke 10:19; John 20:21-22; Acts 1:8).  Such power is imbued with the Word of God (cf. John 6:63) and the Sacrament of faith (cf. 1John 5:4-8; Rev 12:11).  Nevertheless, the Apostles were to undertake disciplinary measures to indicate total commitment and active cooperation in the spiritual warfare: "Take nothing for the journey, neither walking stick, nor sack, nor food, nor money, and let no one take a second tunic…."  Accordingly, "They set out and went from village to village proclaiming the good news and curing diseases everywhere."  Thus, in gratitude to God, we too must always embrace whatever sacrifices we have to make – in time, talent and treasure – for the furtherance of the work of salvation (cf. Matt 19:29) and God will grant us His victory, in the name of the Father, and of the Son and of the Holy Spirit.  Amen. ##
###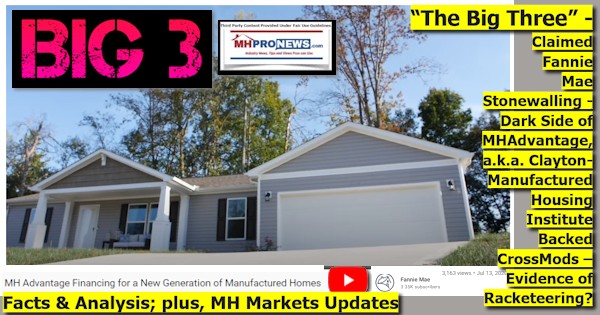 Next up is our business daily recap of yesterday evening's market report, related left-right headlines, and manufactured housing connected equities.
The Business Daily Manufactured Home Industry Connected Stock Market Updates.  Plus, Market Moving Left (CNN) – Right (Newsmax) Headlines Snapshot. While the layout of this daily business report has been evolving over time, several elements of the basic concepts used previously are still the same. For instance. The headlines that follow below can be reviewed at a glance to save time while providing insights across the left-right media divide. Additionally, those headlines often provide clues as to possible 'market-moving' news items.
Market Indicator Closing Summaries – Yahoo Finance Closing Tickers on MHProNews…
Note a glitch in our data/image capture system caused two images to be lost,
but the main manufactured home market recap is found further below. We regret the rare error.
Headlines from left-of-center CNN Business – evening of 9.21.2021 
Roadblocks ahead
Jerome Powell, chairman of the U.S. Federal Reserve, speaks during a Senate Banking Committee hearing in Washington, D.C., U.S., on Thursday, July 15, 2021. Powell said yesterday the U.S. economic recovery still hasn't progressed enough to begin scaling back the central bank's massive monthly asset purchases.
Here's why the Fed won't announce tapering after its meeting this week
Elizabeth Holmes pushed Walgreens rollout despite internal concerns, Theranos scientist says
Google expands in New York with $2.1 billion office purchase
After steep losses Monday, Wall Street's attempt at a rebound falls flat
China's Evergrande puts on a brave face. But will Beijing bail it out?
5 things to know about Evergrande, the Chinese empire on the brink
Bitcoin falls as global selloff continues over Evergrande
Airbnb CEO: We had to rebuild our company from the ground up
See Aston Martin's $123,000 James Bond car for kids
FedEx is raising its shipping rates
Think remote meetings are hard? Hybrid meetings are worse
McDonald's is giving its Happy Meal toys a makeover
Exclusive: ESPN to debut its first all-women baseball broadcast
Biggest US newspaper chain under fire for staffers working overtime without pay
Models wear Clinique's Black Honey lipstick
This lipstick has been around for decades. Now stores can't keep it in stock
Aston Martin DB5 Junior No Time to Die Edition
This toy Aston Martin costs $123,000
Chipotle is adding a new meat to its menu
Headlines from right-of-center Newsmax – evening of 9.21.2021
Amid Dem Progressive Outcry, Military Aid for Israel Is Pulled From US Bill to Fund Government
Alexandria Ocasio-Cortez, D-N.Y., one of the most progressive members of Congress, is at right. (AP). At left is a component of the Iron Dome Air Defense Missile System presented at Hatzerim Israel Airforce Museum.
Democratic lawmakers on Tuesday removed $1 billion in military funding for Israel from legislation to fund the U.S. government after objections from House of Representatives liberals, setting the stage for a potential fight over the matter later this year. [Full Story]
Newsmax TV
Gohmert: Mayorkas' Reaction to Border Situation 'Ridiculous' | video
Yair Netanyahu: 'Domino Effect' May Come After Afghanistan Pullout | video
Bill Johnson: Pelosi Has 'Real Problem' With $3.5T Bill | video
Matt Rosendale: Lack of Vetting Immigrants Is Troubling | video
Michael Reagan: Biden 'Has Never Been a Strong Leader' | video
Border Patrol Agent: DHS 'Knew' Surge Was Coming | video
Ricketts: Shouldn't Have to Choose Between Jobs, Vaccine | video
Jha: More Data Needed on Pfizer COVID Shots for Kids | video
More Newsmax TV
Newsfront
Trump: Afghanistan Exit 'Most Embarrassing Event' in US History
Former President Donald Trump ripped into President Joe Biden's Afghanistan withdrawal saying the actions were "indefensible." Asked if the current administration was following his withdrawal plans…… [Full Story]
House Judiciary GOP Reps Demand Mayorkas Testify
Top Republicans on the House Judiciary Committee demanded the panel [Full Story]
Related
Schumer: Stop Deporting Haitians
Gohmert to Newsmax: Mayorkas' Reaction to Border Situation 'Ridiculous' |
Border Patrol Agent Judd to Newsmax: DHS 'Knew' Migrant Surge Was Coming |
Options Shrink for Haitian Migrants Straddling Texas Border
Facebook Seeks to Defend Itself After Scathing Reports
Facebook on Tuesday fired back after a series of withering Wall [Full Story]
Census Bureau: Birth Rates 'Unusually Low' Last Winter
S. birth rates during December 2020 and January 2021 were [Full Story]
Auto Chip Supplies to Stabilize… But at Lower-Than-Desired Levels
General Motors Co's president said on Tuesday the global supply of [Full Story]
Texas' Pro-life Heartbeat Law a 'Unique Moment' and May Inspire Copycats
Texas' recent controversial abortion law succeeded by taking aim at [Full Story] | platinum
Gabby Petito Story Boosted by Social Media, True-Crime Craze
The disappearance and almost-certain death of Gabby Petito and the [Full Story]
FBI Delayed Helping Victims of Russian Ransomware Attacks
When hundreds of businesses were impacted by a major ransomware [Full Story]
ISIS Reemerging as Taliban Rises in Afghanistan
Terror group ISIS is back, and they've already made a deadly [Full Story] | platinum
Rasmussen Survey: Majority Disapprove of New Gender Passport Rule
A majority of Americans don't approve of a State Department policy [Full Story]
Sunnyside
'Billionaires Joyriding Into Space' Draw UN's Red Glare
Houston, we have an "equity" problem. When three billionaires [Full Story]
Down Syndrome Issue at Center of Missouri Abortion Law Case
A federal appeals court is deciding the fate of a Missouri law that [Full Story]
Trudeau Begins Third Term Weakened at Helm of Canada Minority Government
Justin Trudeau's snap election gamble has landed the Canadian leader [Full Story]
Biden: World at 'Inflection Point'
President Joe Biden used his first address before the U.N. General [Full Story]
Related
US Will Double Climate Change Aid for Developing Nations
Schiff: Jan. 6 Panel Might Go 'Straight to Subpoenas'
The House Jan. 6 Select Committee is primed to issue subpoenas to [Full Story]
Afghanistan Girls Soccer Team Given Asylum in Portugal
The girls on Afghanistan's national soccer team were anxious. For [Full Story]
One Stolen Handgun Connected to 27 Chicago Shootings
A pistol stolen from a Wisconsin gun shop in 2016 had been linked to [Full Story]
Ben & Jerry's Flavor Helps Fund a Defund the Police Bill
Vermont ice cream maker Ben & Jerry's, which has embraced a number of [Full Story]
DOJ to Challenge JetBlue-American Airlines Partnership
The Department of Justice will file a lawsuit to challenge the recent [Full Story]
Senator Implores TikTok Do More to Stop 'Devious Licks'
A Democrat senator is demanding TikTok do more to stop the "devious [Full Story]
NASA Creates 2 New Mission Directorates for Future
NASA is creating two new mission directorates that will best position [Full Story]
Amid Dem Progressive Outcry, Military Aid for Israel Is Pulled From US Bill to Fund Government
Democratic lawmakers on Tuesday removed $1 billion in military [Full Story]
Mark McCloskey, Wife Could Face Suspension of Law Licenses After Firearms Incident
Mark McCloskey and his wife, Patricia, the St. Louis couple who [Full Story]
Mexico Struggles to Hold Migrants Far From US Border
A bid by Mexico to contain thousands of migrants on its southern [Full Story]
India Seizes $2.7B Afghan Heroin Haul Amid Kabul Takeover Chaos
Indian officials said on Tuesday they had seized nearly three tons of [Full Story]
NHTSA Launches Air Bag Safety Probe Into 30M Vehicles
S. auto safety investigators said Tuesday they have opened a probe [Full Story]
UK Police Charge 3rd Russian in 2018 Poisoning of Sergei Skripal
British police said Tuesday they are charging a third Russian suspect [Full Story]
Taliban: No al-Qaida or ISIS in Afghanistan
Afghanistan's Taliban rulers said on Tuesday there was no evidence of [Full Story]
Pope Jokes 'Some Wanted Me Dead' After Surgery: Report
Pope Francis joked that "some people wanted me dead" and cardinals [Full Story]
J&J Says Second Shot Boosts Protection for Moderate-Severe COVID to 94%
Johnson & Johnson said Tuesday a second shot of its COVID-19 vaccine [Full Story]
CIA Officer Suffers Havana Syndrome Symptoms on India Trip: Report
A CIA officer who was traveling with agency director William Burns to [Full Story]
Investors Tune In as Universal Music Leaps 40 Percent
Universal Music Group's shares leapt more than a third in their stock market debut on Tuesday as investors bet a boom in music streaming still has a long way to run. [Full Story] |
Natgas Falls to Two-Week Low on Declining Demand Forecasts
Wall Street Ends Near Flat on Cautious Note Ahead of Fed
Biden to Tap Intelligence Expert Corless for Treasury Terrorism Post
Disney Production Delayed as Delta Variant Spreads
More Finance
Health
Pfizer Says COVID-19 Vaccine Works in Kids Ages 5 to 11
Pfizer said Monday its COVID-19 vaccine works for children ages 5 to 11 and that it will seek U.S. authorization for this age group soon – a key step toward beginning vaccinations for youngsters… [Full Story]
When You Begin Post-Stroke Rehab is Key to Success
COVID Has Killed About as Many Americans as the 1918-19 Spanish Flu
New Drug Combo Boosts Survival Against Aggressive Form of Breast Cancer
Study: Patients Satisfied with Telemedicine for Surgery Follow-Up
Manufactured Housing Industry Investments Connected Equities Closing Tickers
Some of these firms invest in manufactured housing, or are otherwise connected, but may do other forms of investing or business activities too.
NOTE: The chart below includes the Canadian stock, ECN, which purchased Triad Financial Services, a manufactured home industry lender
NOTE: Drew changed its name and trading symbol at the end of 2016 to Lippert (LCII).
NOTE: Deer Valley was largely taken private, say company insiders in a message to MHProNews on 12.15.2020, but there are still some outstanding shares of  the stock from the days when it was a publicly traded firm.  Thus, there is still periodic activity on DVLY.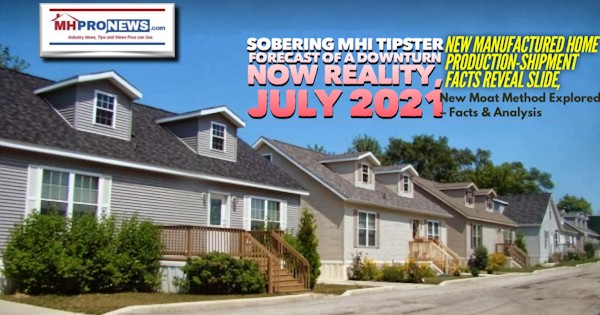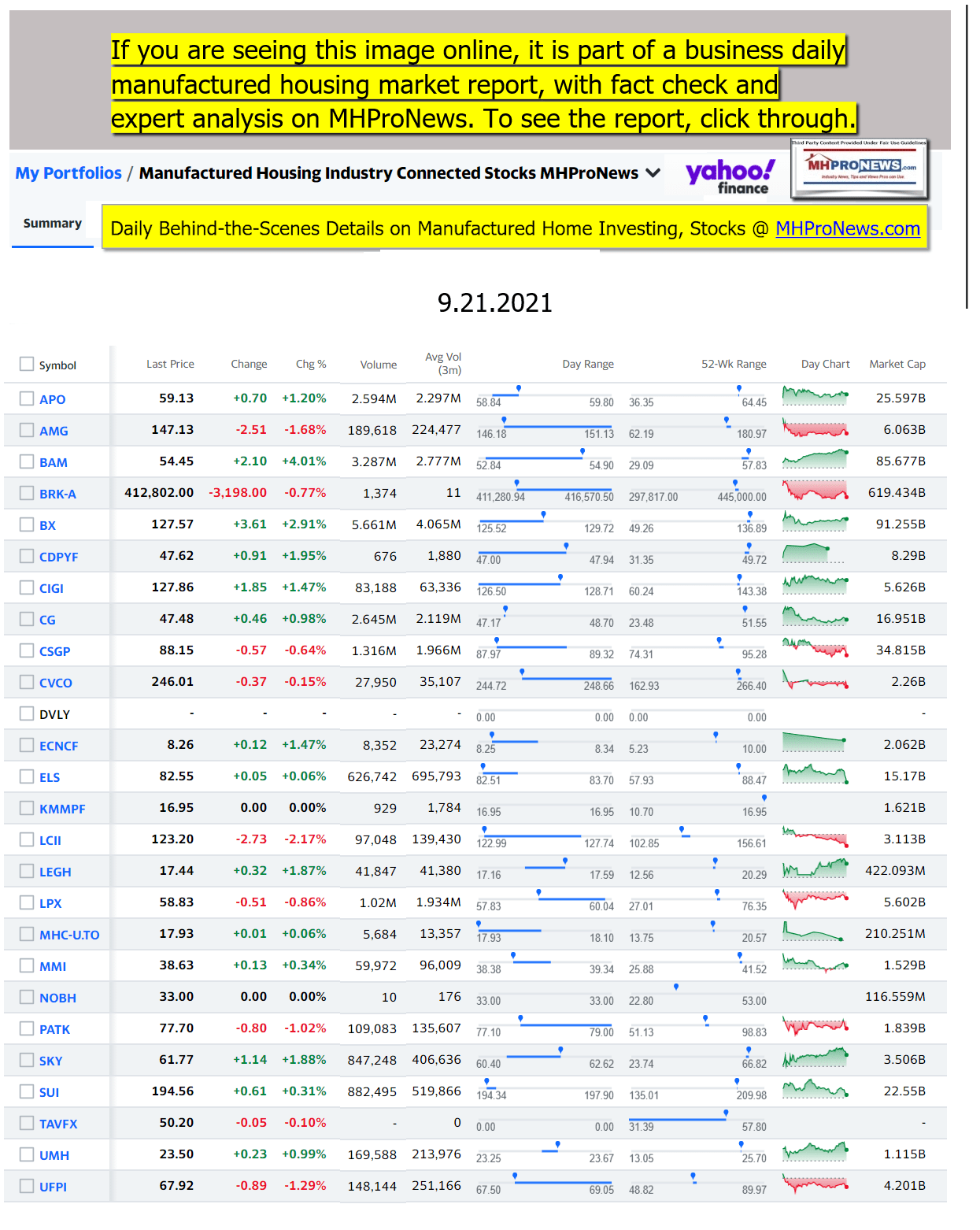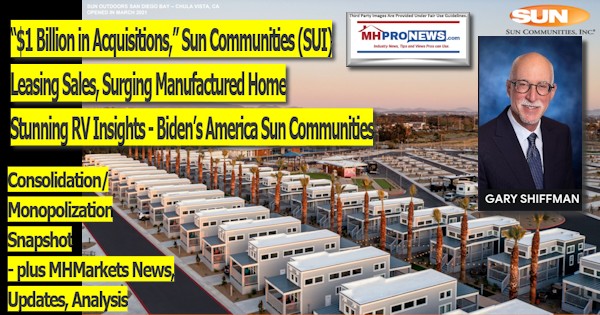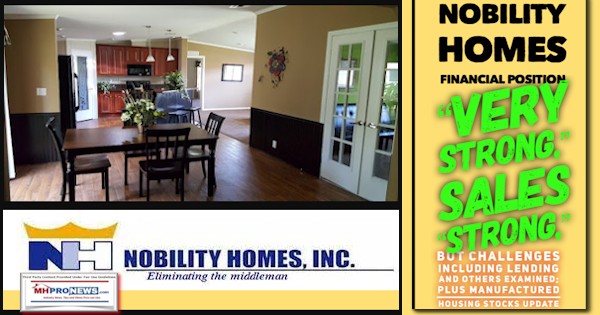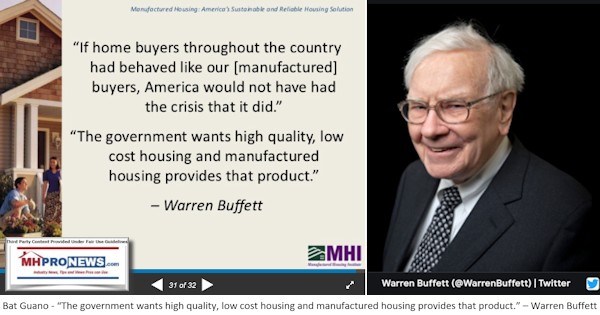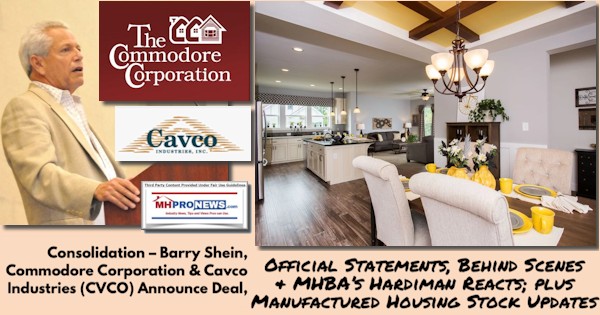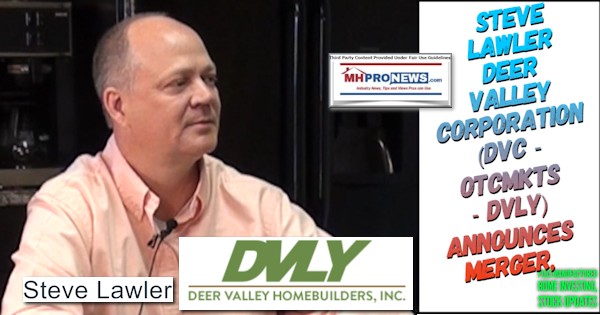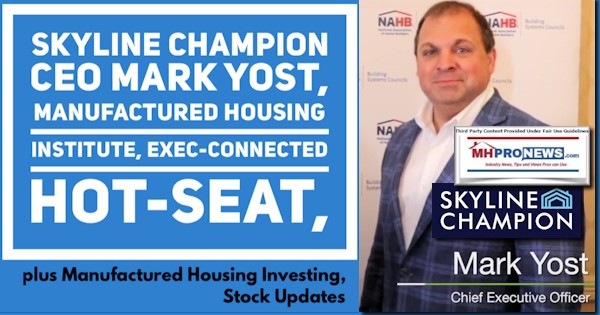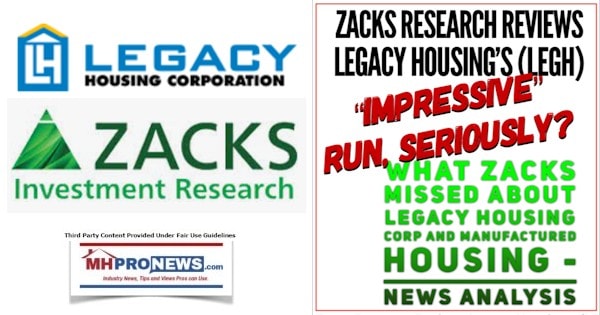 As the Summer of 2021 draws to a close…
Berkshire Hathaway is the parent company to Clayton Homes, 21st Mortgage, Vanderbilt Mortgage and other factory built housing industry suppliers.
· LCI Industries, Patrick, UFPI, and LP each are suppliers to the manufactured housing industry, among others.
· AMG, CG, and TAVFX have investments in manufactured housing related businesses. For insights from third-parties and clients about our publisher, click here.
Enjoy these 'blast from the past' comments.
MHProNews. MHProNews – previously a.k.a. MHMSM.com – has celebrated our 11th year of publishing, and is starting our 12th year of serving the industry as the runaway most-read trade media.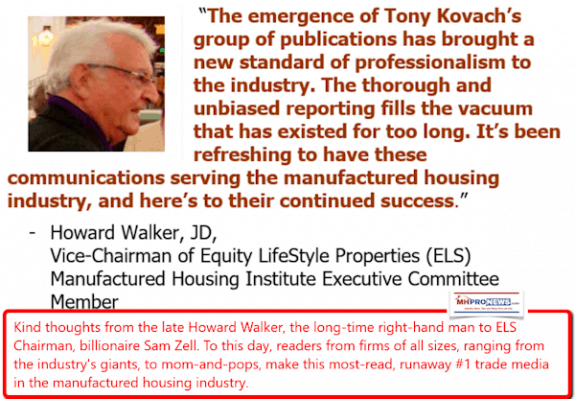 Sample Kudos over the years…
It is now 11+ years and counting…
Learn more about our evolutionary journey as the industry's leading trade media, at the report linked below.
· For expert manufactured housing business development or other professional services, click here.
· To sign up in seconds for our industry leading emailed headline news updates, click here.

Disclosure. MHProNews holds no positions in the stocks in this report.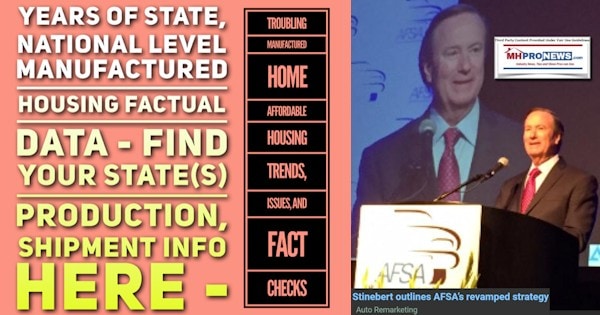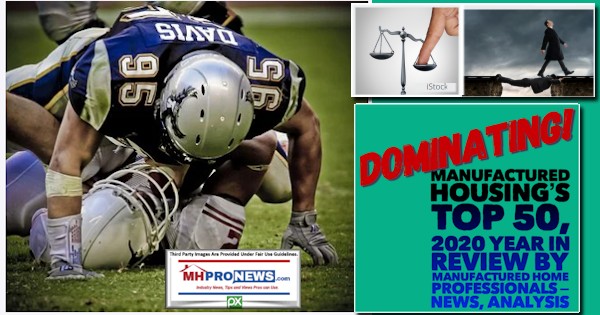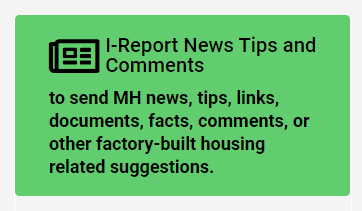 That's a wrap on this installment of "News Through the Lens of Manufactured Homes and Factory-Built Housing" © where "We Provide, You Decide." © (Affordable housing, manufactured homes, stock, investing, data, metrics, reports, fact-checks, analysis, and commentary. Third-party images or content are provided under fair use guidelines for media.) (See Related Reports, further below. Text/image boxes often are hot-linked to other reports that can be access by clicking on them.)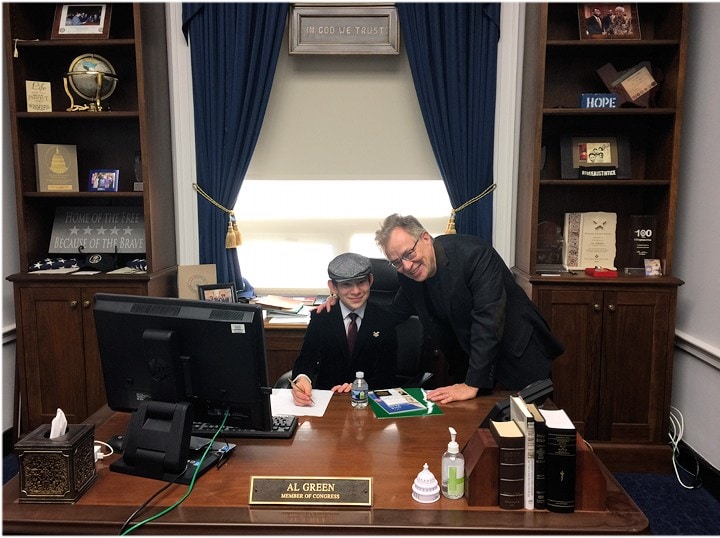 By L.A. "Tony" Kovach – for MHProNews.
Tony earned a journalism scholarship along with numerous awards in history. There have been several awards and honors and also recognition in manufactured housing. For example, he earned the prestigious Lottinville Award in history from the University of Oklahoma, where he studied history and business management. He's a managing member and co-founder of LifeStyle Factory Homes, LLC, the parent company to MHProNews, and MHLivingNews.com. This article reflects the LLC's and/or the writer's position, and may or may not reflect the views of sponsors or supporters.