M.D. and J.D. (doctor and attorney) Marilyn M. Singleton sounded off recently on the "statist-corporate complex." That has echoes from the late President Dwight D. Eisenhower's warning against the "military [spy-intelligence agencies] industrial complex." While Singleton frames this through the lens of medicine and the impact of monopolization – which she refers to as consolidation – on that profession, it should be considered in part by manufactured home industry pros as the parallels between her profession and our own segment of the affordable manufactured housing industry. A focused additional information, analysis and commentary will follow her published thoughts. The manufactured home REITs (Real Estate Investment Trust) and stocks with major market and industry-specific graphics and left-right headlines from CNN and Newsmax will follow.
From the WND NewsCenter to MHProNews is the following from Singleton. Since almost everyone interacts with the healthcare industry, this has obvious direct insights to that profession as well as lessons that are applicable to our industry.
DOCTOR'S ORDERS
'Statist-corporate complex' endangers private-practice medicine
Exclusive: Marilyn M. Singleton, M.D., warns of continuing consolidation of health care services
By Marilyn Singleton, M.D.
Published September 7, 2022 at 7:39pm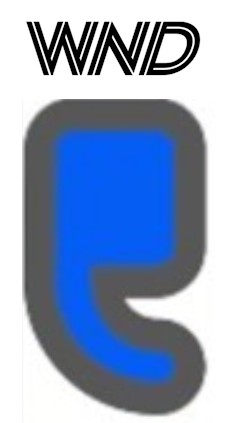 Over the last couple of years, we've been living in a frenzied political atmosphere of inflation worries, unaddressed crime, COVID, monkeypox and a variety of social issues. These are distractions from thinking about the big picture: the march toward government and corporate control over our lives, including absorbing medical practice into the statist-corporate complex.
While many say that COVID-19 brought out the flaws in public health, it has also highlighted the joys and advantages of private-practice medicine. People who are disappointed in the oft-times unscientific public health recommendations and mandates have benefited from seeking advice from private practitioners. Sadly, we are on the road to losing private practice, the heart of good medicine.
A recent article about a private equity purchase of a small rural hospital chronicled in great detail how the firm ran the hospital into the ground. The residents were left with no hospital in their area. That was but one example. Until the last 10 or 15 years, most hospitals were owned either by mainly religious nonprofit entities or by states and cities, with ties to medical schools. Private equity ventures have quadrupled over the last 10 years, and have spent approximately $750 billion during that time period. As Bain Capital put it, 2021 was a "banner year" fueled by an aging population and more chronic illnesses. Private equity firms now control a large swath of hospitals, physician practices, ERs, nursing homes and hospice centers.
For years, health policy experts have been warning about the dangers of private equity and consolidation in medical services. The focus on return on investment by private equity owners puts profits over patients. One study found that hospitals increased their prices after being acquired by private equity firms. Additionally, studies in nursing homes and dialysis centers have found private equity ownership is associated with not only higher prices, but a decrease in quality of care.
Concurrently, consolidation has been on a roll. Five for-profit insurers now control 43% of the market; more than 60% of community hospitals belong to a health system; and fewer than half of physicians own part of a private practice. A large California study found that consolidation of the hospital, physician and insurance markets increased prices of services as well as Affordable Care Act premiums. Broader research shows that hospital mergers increase the average price of hospital services by between 6 and 18%. Onne industry group places some of the blame on the increase in government programs, with the 55% increase in consolidation correlating with the introduction of the Affordable Care Act and the Medicare Access and CHIP Reauthorization Act (MACRA).
Of course, consolidation reduces patient choice.
We need more choice – but is expansion of big companies into providing health services the answer? Amazon just made a $3.9 billion agreement to buy One Medical. How ironic given that One Medical is a primary care service offering 24/7 personalized care. This adds to Amazon's purchase of PillPack pharmacy in 2018. Walgreens drug stores will now have in-store clinics staffed by VillageMD personnel and ultimately will own 30% of VillageMD.
CVS's new venture is downright scary. CVS is seeking to purchase Signify Health, a managed care company and/or some other primary care provider group by the end of the year. Some even speculate that CVS wants to buy Teledoc, a major telehealth service. Teledoc already is the exclusive telehealth provider for Aetna. Why is this beyond disconcerting? CVS began its expansion by purchasing multiple drug store chains. In 2006 it added "Minute Clinics" to the stores. In 2007 CVS Corporation and Caremark Rx Inc. merged, creating CVS Caremark, CVS's own pharmacy benefits manager. In 2018 CVS merged with health insurance company Aetna. (The antitrust judge did rule that as a condition of the approval, Aetna had sold its Medicare prescription insurance plans to WellCare Health Plans.) That is called vertical consolidation – one company controls the whole stream of commerce.
Legally, there is not much we can do about it except protest with our feet. Seek out private practices where you are treated as an individual human being, not an income generator. The ideal practice is a cash-based practice or direct primary or specialty care practice. With direct primary care, a monthly fee covers all doctor visits, drugs dispensed at the office at wholesale prices and 24/7 access to your doctor. Odd as it may seem, paying cash to see the doctor or have outpatient surgery can be less expensive than buying insurance with its co-pays and high deductibles. All you really need is hospital insurance (unless you are a billionaire). If there is not such a practice near you, find a second opinion via telehealth.
It is up to us to save the patient-physician relationship – and just maybe our republic! ##
Additional Information with More MHProNews Analysis and Commentary
First, here is the author's bio per WND. "Marilyn M. Singleton, M.D., J.D., is a board-certified anesthesiologist and Association of American Physicians and Surgeons (AAPS) member. Despite being told, "they don't take Negroes at Stanford," she graduated from Stanford and earned her M.D. at UCSF Medical School. Dr. Singleton completed 2 years of Surgery residency at UCSF, then her Anesthesia residency at Harvard's Beth Israel Hospital. She was an instructor, then Assistant Professor of Anesthesiology and Critical Care Medicine at Johns Hopkins Hospital in Baltimore, Maryland – before returning to California for private practice. While still working in the operating room, she attended UC Berkeley Law School, focusing on constitutional law and administrative law. She interned at the National Health Law Project and practiced insurance and health law. She teaches classes in the recognition of elder abuse and constitutional law for non-lawyers. Dr. Singleton recently returned from El Salvador where she conducted make-shift medical clinics in two rural villages." Obviously, this is an accomplished professional.
Next, one of her points is the harm caused by consolidation and the benefits of having more choices. This is a theme that MHProNews has made not only for medicine in the COVID-era, but also for our own and other professions.  When economic researchers for the Minneapolis Federal Reserve began publishing their research findings on the harms caused by monopolization (i.e.: consolidation), MHProNews referenced their research and that of others into the 'antitrust' movement who often arrived at a simile view based upon the evidence.
Stoller's Big Claims Public 'Has Had Enough' of the 'Billionaire Factory,' Offers 'Closing Billionaire Factory Down' 'Private Equity Running America for Four Decades;' plus MH REITs, Stock Updates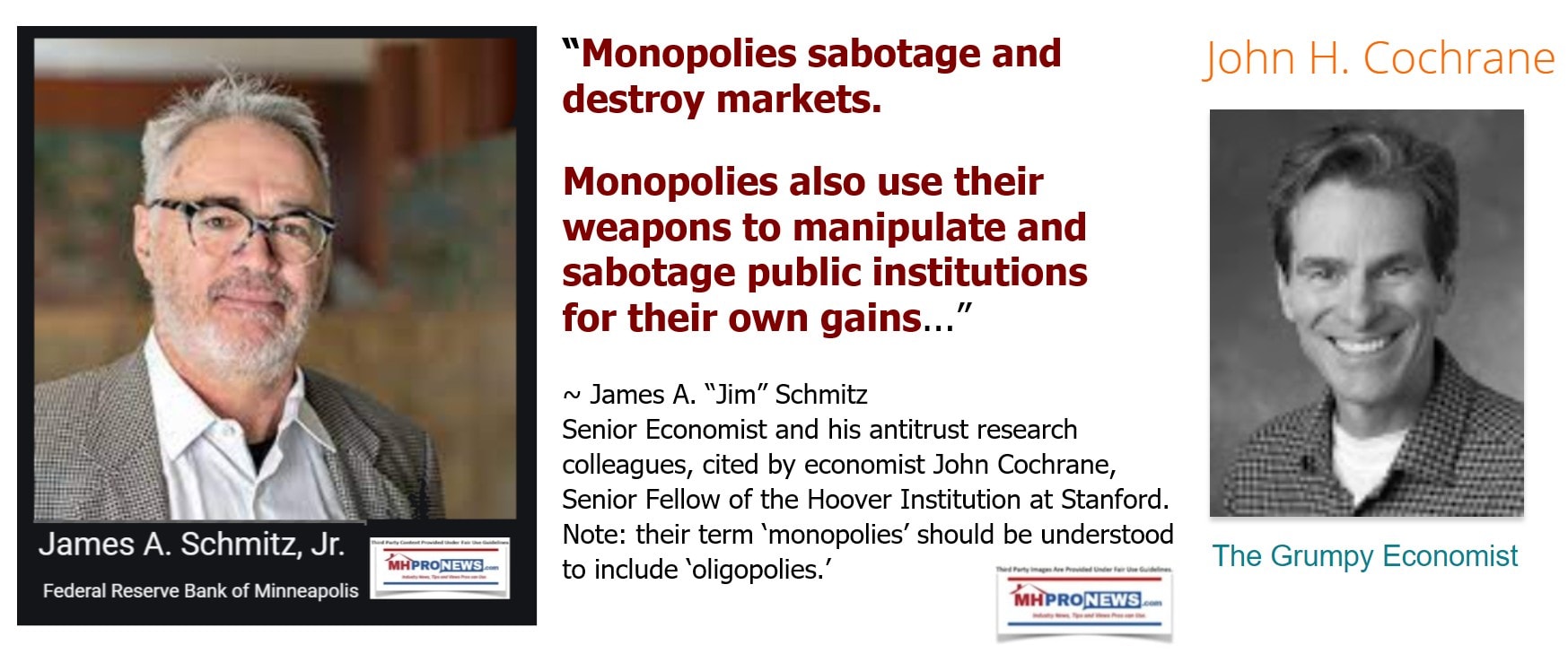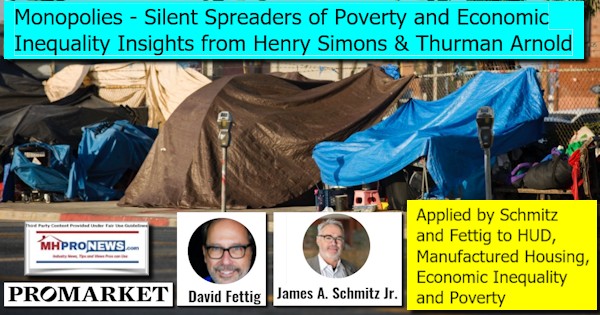 Then note that doctor and attorney Singleton warns against the risk of collusion between big government and big business. Voices across the left-right divide have made similar arguments. Several have pointed to the WEF as a mechanism where the efforts of big business and big government are seemingly working together to dominate – rather than serve – humanity.  Note how the Gatestone Institute, among others, have connected the WEF to the spike in housing and other costs (see the link under the fourth image, below).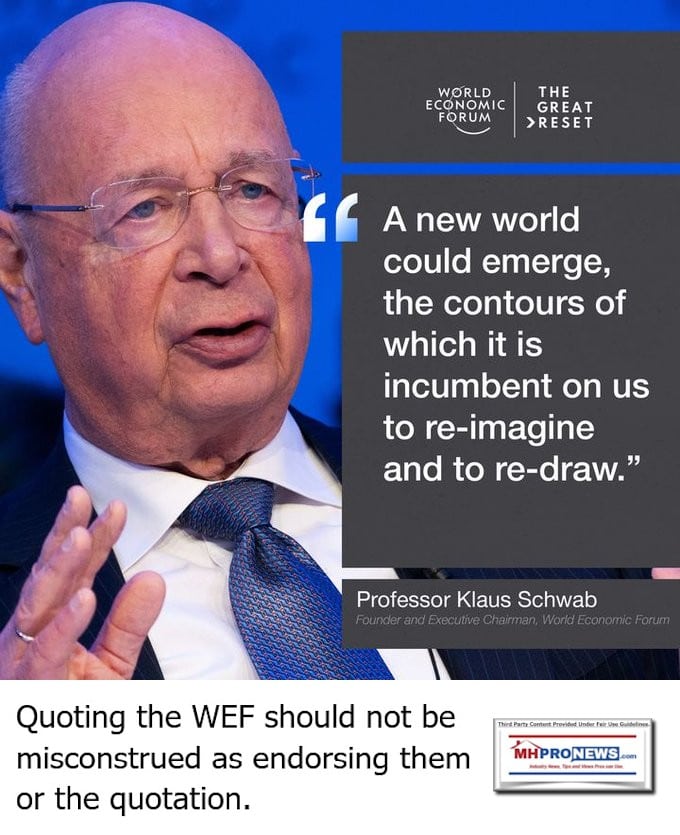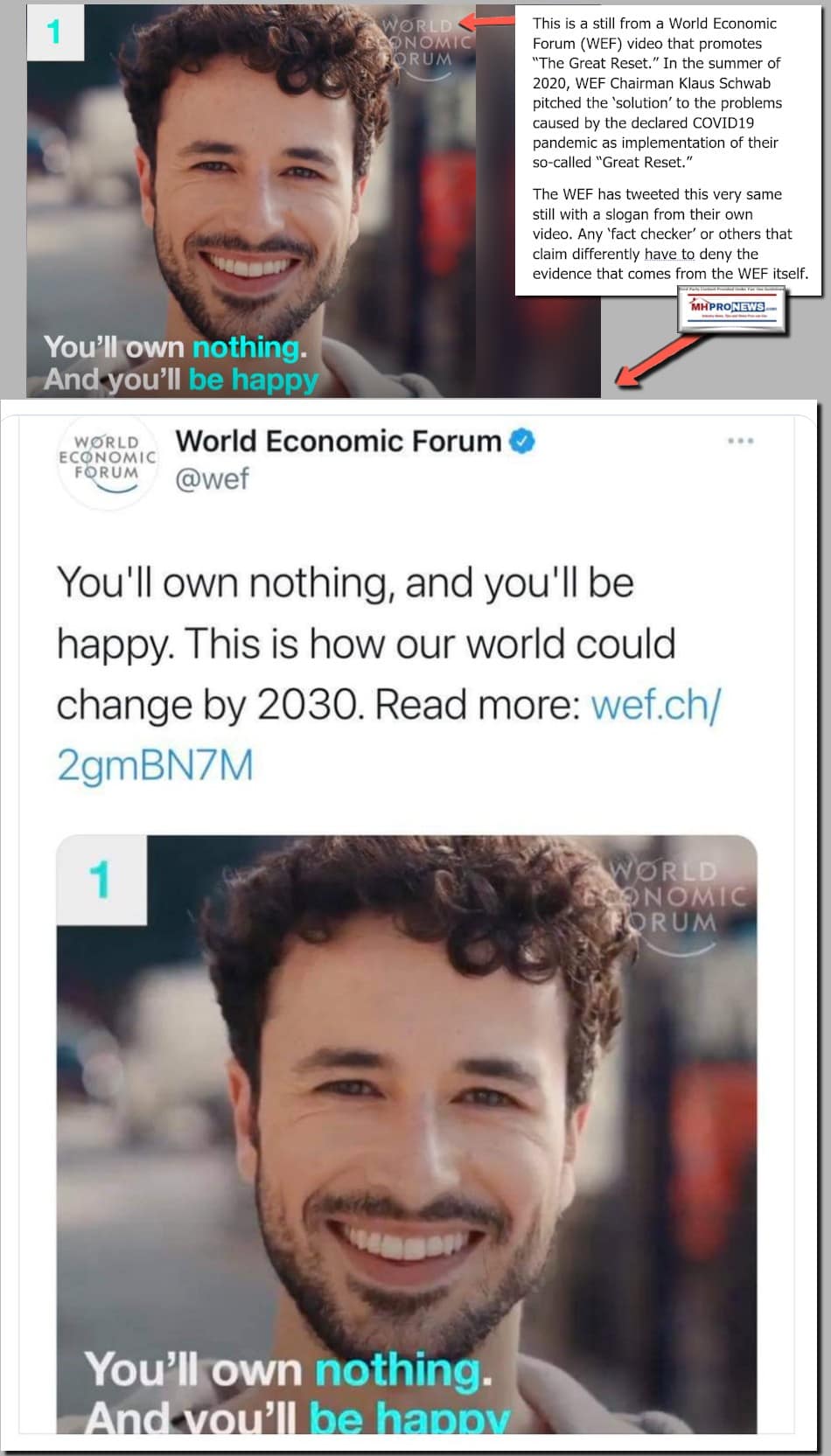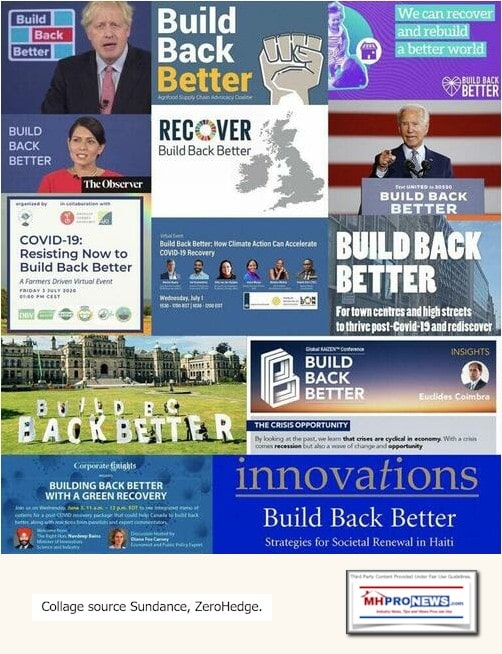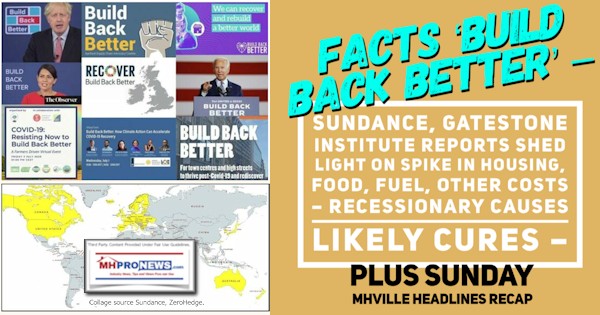 What Singleton doesn't mention specifically is the need for antitrust enforcement. While both parties are talking about it more, the Democrats have been in control since Joseph "Joe" Biden moved into the White House and his party has controlled the U.S. House and Senate. While Biden himself has warned against the dangers of too much consolidation, where is the actual action in fighting the trend that was promised? Put differently, given that 'red state' attorneys general seem to be flexing their muscles more in that arena, the need to press America First style Republicans into office – and then hold them to their campaign promises – is logically apparent. As a reminder or first look for those who have missed it, wee the 500 op-ed linked below.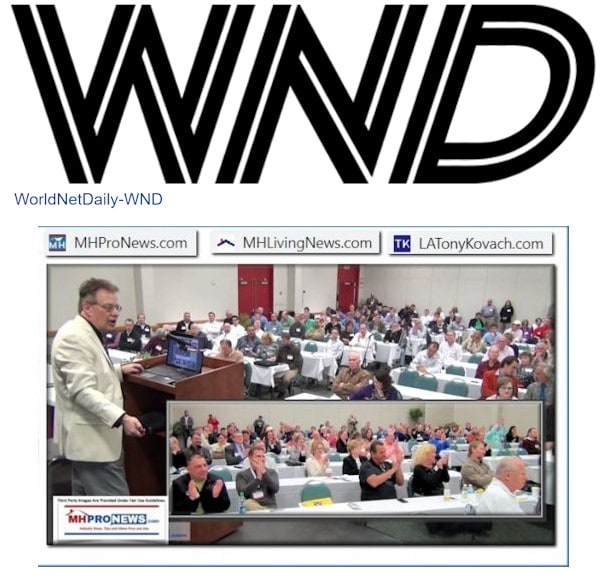 'Sprawling Federal Censorship' New Civil Liberties Alliance Lawsuit Revelations 'Shock Americans,' State Attorneys General Involved in Legal Battle v Corrupt Feds; plus MHVille Market Updates
Daily Business News Markets Segment
NOTICE: Based on feedback, a modification of our Daily Business News on MHProNews recap of yesterday evening's market report is provided. It will still include our left (CNN Business) and right (Newsmax) 'market moving' headlines. The macro market moves graphics will provide context and comparisons for those invested in or tracking manufactured housing connected equities.
Reminder: several of the graphics on MHProNews can be opened into a larger size. Click the image and follow the prompts in your browser or device to OPEN In a New Window. Then, in several browsers/devices you can click the image and increase the size. Use the escape or back key to return.
Headlines from left-of-center CNN Business – from the evening of 9.8.2022
A cheaper EV
General Motors unveiling a new electric SUV chevrolet equinox ev
General Motors' new $30,000 electric SUV will be among the most affordable

In instances such as Apollo, Berkshire Hathaway, Blackstone or others, manufactured housing may only be part of their corporate interests. Note: depending on your browser or device, many images in this report can be clicked to expand. In some cases, you will click the image above and then select open in new window. Once in that new window, you can click the image to expand or enlarge.  Best advice: click the image and follow the prompts. To return to this page, use your back key, escape or follow the prompts.

Jeep's three new electric SUVs want to be able to tackle anything

Rivian and Mercedes in talks to start van production in Europe
The US dollar is strong but something is off
European Central Bank sets record rate hike to fight energy price shock
Price of war: UK and EU throw $500 billion at energy subsidies
Weekly jobless claims fall again, underscoring tight job market
Opinion: We could see slow economic growth for the rest of the decade
AMC's hype machine can't fix the broken economics of movie theaters
Russians will be able to buy the iPhone 14
NASA eyes two dates in late September for Artemis I launch but several hurdles remain
Disney believed Twitter had 'substantial' numbers of fake accounts when it weighed acquisition in 2016, ex-CEO says
Here's when you can buy boozy Fresca
Kellogg's wants you to add water to its new cereal
'Lord of the Rings' stars defy racist critics after Prime show controversy
CUPERTINO, CALIFORNIA – September 7, 2022: The new lineup of products highlighted during a special event at Apple Park.
Apple's latest products and features take aim at our greatest fears
'We need to act right now': Fed Chairman vows to continue aggressive inflation fight
Arlington, MA – July 19: Single family homes on Colonial Drive in Arlington, where the single family home remains king, despite efforts to allow for the construction of more multi-unit dwellings, resulting in home prices soaring. Nearly 80 percent of zoning for residential homes in the area is for single family homes only.
Mortgage rates reach highest level since 2008
APPLE
New iPhone 14 satellite connectivity feature.
New satellite emergency SOS feature debuts on iPhone 14
Preview the Apple Watch Series 8 and Watch Ultra
Everything you missed from Apple's 'far out' event
Apple unveils iPhone 14 at 'far out' event
See Apple's new iPhone 14
ELECTRIC VEHICLES
FILE PHOTO: The interior of a Tesla Model S is shown in autopilot mode in San Francisco, California, U.S., April 7, 2016.
Some buyers say Tesla's 'full self-driving' isn't worth $15,000
Tesla Model Y's Autopilot gets highest safety test grade
Toyota investing $5.6B to build EV batteries
How this state got in the zero-emissions driver's seat
Honda, LG announce $4.4B battery factory for EVs
Headlines from right-of-center Newsmax 9.8.2022
Queen Elizabeth Dies at 96; Britain's Longest-Reigning Monarch
Elizabeth near the start of her reign in 1953, far left, and in 2018. At center, a mourner stands outside Buckingham Palace on Thursday. Crowds were gathering there as Brits, learning of her death at 96, turned out to demonstrate their fondness for the late royal and sorrow over her passing. (AP)
Queen Elizabeth II (1926-2022)
Prince Charles Assumes Throne, Coronation May Take Year
Britain's New Monarch Will be Known as King Charles III, Royal Officials Say
Key Dates in the Life of Charles, Britain's New King
Camilla Becomes Queen Consort
Royal Portfolio: Where Did the Queen's Fortune Come From?
UK's Boris Johnson: 'This Is Our Country's Saddest Day'
10 Things to Know About Queen Elizabeth II's Life
Queen Elizabeth Was the Rock on Which Modern Britain Was Built, Says PM Truss
Britain's Queen Elizabeth Is Dead
Cloud: WH Continues to 'Aid and Abet' Cartels | video
Brian Andersson: AOC Played 'Gender Card' in GQ Interview | video
Comer: WH 'Hypocrisy' Shown By Press Secretary | video
Bernie Kerik: Memphis Kidnap-Murder Evidence 'Overwhelming' | video
Rob Schmitt: Biden, Dems, Making 'Power Grab' With $80B for IRS | video
Ron Johnson: $80B for IRS May Bring 'Red Tsunami' | video
Newsfront
Record Number of Migrants Die at Border in Biden's First 2 Years
A record number of migrants died at the border this year, 748 to date, a mark that surpassed the previous high set just last year by more than 200 victims, CNN reported…. [Full Story]
Letter: House GOP 'Gravely Concerned' About Marines' Role in Biden Speech
The fallout continues from President Joe Biden's controversial speech [Full Story]
Ex-Disney CEO Axed Twitter Deal Over 'Substantial Portion' of Fake Users
Former Disney CEO Bob Iger backed out of a deal to purchase Twitter [Full Story]
Trump Was Worried Biden, 'Deep State' Would Destroy Russian Probe Documents
Former President Donald Trump was worried that his enemies would [Full Story]
Related
Steube to Newsmax: DOJ Leaking to Media to Push Narrative |video
Blinken, in Kyiv, Unveils $2B in US Military Aid for Europe
S. Secretary of State Antony Blinken made an unscheduled visit to [Full Story]
Related
Ukraine Makes Huge Gains in Lightning Counteroffensive: General
S. Approves up to $675M in Further Military Aid to Ukraine
Ukrainian Forces Retake Russian-held Territory near Kharkiv
Ukraine: 'Limited Nuclear Conflict' Can't Be Ruled Out
UN: Evidence of Russia Taking Ukrainian Children
US Targets Firms It Says Produce Iranian Drones for Shipment to Russia
Twitter Paid Whistleblower $7 Million in Settlement
Twitter Inc. agreed in June to pay about $7 million to the [Full Story]
Britain's Queen Elizabeth Is Dead
Queen Elizabeth, Britain's longest-reigning monarch and the nation's [Full Story]
Snap Snafu Allows Democrats to Tap GOP Data
Top Democrat campaigns and party committees were accidentally gifted [Full Story]
DOJ Investigating Trump's Save America PAC Fundraising
The Justice Department is looking into former President Donald [Full Story]
Related
Fox News Host Speculates Trump Was Selling Classified Documents to Russia
DC Mayor Declares Public Emergency Over Bused Migrants
Washington Mayor Muriel Bowser declared a public emergency in [Full Story]
5 Times the FBI Didn't Raid Presidents, Aides Over 'Classified' Document Disputes
Former President Donald Trump wasn't exaggerating when he said that [Full Story] | Platinum Article
Google News Showcase, a product designed to pay media outlets for [Full Story]
Biden Administration Rolls Back Trump 'Public Charge' Green Card Regulation
The Biden administration announced it will ease regulations for [Full Story]
Dem Mayors Pushing Biden on Migrant Resources
Democrat mayors across the country are putting pressure on President [Full Story]
Florida School Board Votes Down LGBTQ+ Month
The Miami-Dade School Board overwhelming decided against recognizing [Full Story]
Biden Hiding 'Popular' Student Loan Forgiveness in Public Appearances
A quick scroll through President Joe Biden's official Twitter page [Full Story] | Platinum Article
Bernard Shaw, CNN's 1st Chief Anchor, Dies at 82
Bernard Shaw, CNN's chief anchor for two decades and a pioneering [Full Story]
Video Report: Israeli Leaders Fire Back at Biden Administration Over Palestinian's Death
Israeli leaders are firing back at the Biden Administration over [Full Story] | video
Grassley, Portman: Biden's Student Debt Move 'Abuse of Executive Power'
Chuck Grassley, R-Iowa, and Rob Portman, R-Ohio, argue that [Full Story]
Powell: Inflation Can Be Tamed Without 'Very High Social Costs'
The Federal Reserve is "strongly committed" to controlling inflation [Full Story]
Video Report: Vatican Balances China-Taiwan Feud
A Taiwanese special envoy met with Pope Francis at the Vatican to ask [Full Story] | video
Poll: Majority of Americans Support Maximum Age Limits for Elected Officials
Seventy-three percent of U.S. voters say there should be maximum age [Full Story]
Britain to Lift Fracking Ban, Cap Energy Prices
Britain's new Prime Minister Liz Truss announced Thursday that her [Full Story]
Ed Sec. Cardona Suggests More Needs to Be Done to Prevent Long Term Student Loan Debt
President Joe Biden's controversial decision to cancel nearly $600 [Full Story]
Millions in China's Chengdu In Extended COVID-19 Lockdown
The Chinese city of Chengdu extended a lockdown for a majority of its [Full Story]
Former Chief Rabbi of Moscow Urges Jews to Leave Russia
Russia's Jews should take the opportunity now to leave the country [Full Story] | video
Newsmax Beats Fox News in Ratings During Trump Rally
Newsmax was the third most watched cable network during the Trump [Full Story]
Related
Trump Lashes Out at Fox News for 'Pushing' a 'Democrat Agenda'
After Trump Praise, 'Return' Soars on Bestseller Lists
Jobless Claims Fall to 3-Month Low
The number of Americans filing new claims for unemployment benefits [Full Story]
Progressives Hammer Schumer Over Manchin Permitting Reform Deal
Progressives continue to pressure Senate Majority Leader Chuck [Full Story]
Ben & Jerry's Tries Again to Stop Sales in Israel
Ben & Jerry's said it plans to amend its lawsuit challenging the sale [Full Story]
More Newsfront
Finance
As Housing Market Cools, Homebuyers Regain Leverage
Years of soaring home prices and sharply higher mortgage rates remain hurdles for many would-be homebuyers, but new data shows that they're regaining some leverage at the negotiating table as the housing market slows…. [Full Story]
Royal Portfolio: Where Did the Queen's Fortune Come From?
US Targets Firms It Says Produce Iranian Drones for Shipment to Russia
Bob Ciura: 3 Blue Chips for Safe Income
US Seizes $30M in Crypto From Hackers Linked to N Korea
More Finance
Health
US Foresees Annual COVID Boosters, Just like Flu
Barring the emergence of drastically different variants, COVID boosters will likely be recommended annually in a similar manner to influenza vaccines, US health officials said Tuesday. The announcement came after the Food and Drug Administration last week authorized updated…… [Full Story]
FDA Issues Safety Notice on Reports of Cancer Linked to Breast Implants
Get Your Flu Shot: It Also Lowers Your Risk for Stroke
Sitting, Not Exercising Linked to Increased Breast Cancer Risk
US Begins Clinical Trial to Test Dosing, Administration of Monkeypox Vaccine
##
NOTE 1: The 3rd chart above includes the Canadian stock, ECN, which purchased Triad Financial Services, a manufactured home industry lender
NOTE 2: Drew changed its name and trading symbol at the end of 2016 to Lippert (LCII).
NOTE 3: Deer Valley was largely taken private, say company insiders in a message to MHProNews on 12.15.2020, but there are still some outstanding shares of the stock from the days when it was a publicly traded firm.  Thus, there is still periodic activity on DVLY.
Note 4: some recent or related reports to the equities named above follow.
Triad Financial Services Q2-2022 FINANCIAL RESULTS, per ECN Capital – Several Bright Spots in Manufactured Home Market Highlighted, Including Communities, Retail, Land-Home, Floor; MHStocks Update
'Blackrock Weaponizing ESG'– State AGs Probe MHCommunities Owner, Private Equity Giant Blackrock on Possible Antitrust, Securities, Fiduciary Violations, See AGs' Document; plus MHStocks Update
Cavco Quarterly Results, Facts, and Trends Include SEC Suit Update, Manufactured Home Production Volumes, Financial Figures, Corporate Data and Manufactured Housing Analysis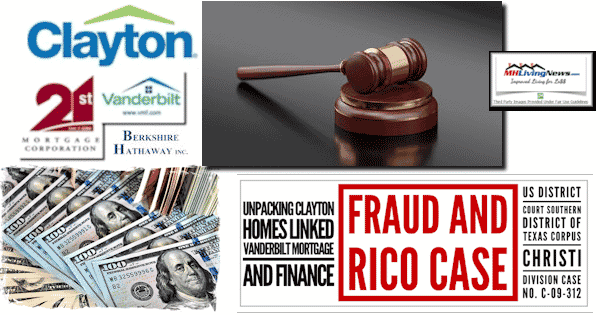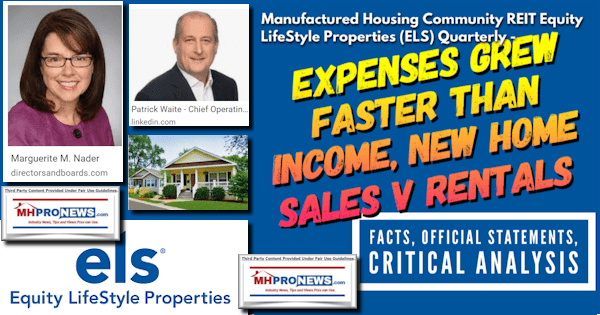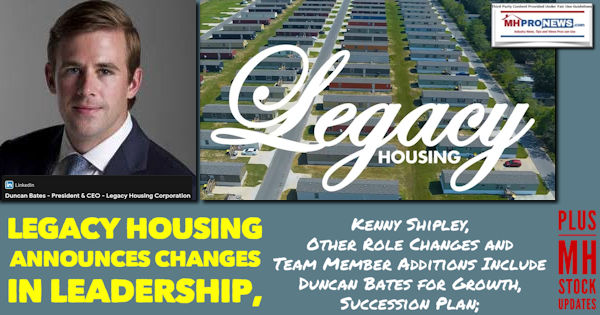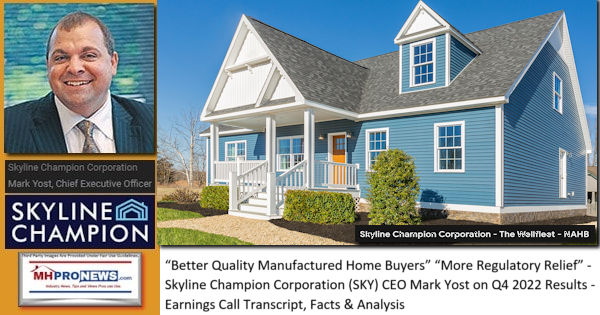 Manufactured Home Communities (a.k.a. 'Mobile Home Parks' – SIC) – Exploring UMH Properties; Fellow Manufactured Housing Institute Member Yes! Communities Suits and Settlements; plus MH Markets Updates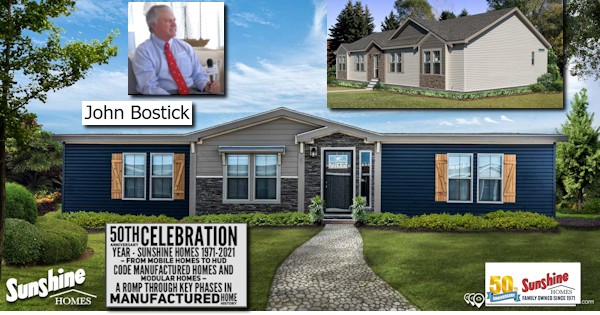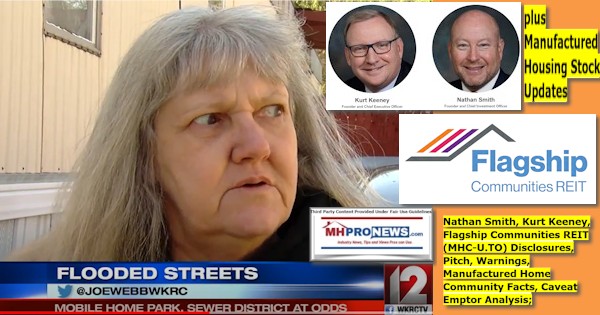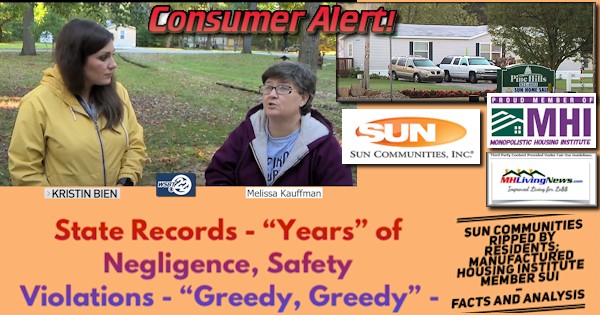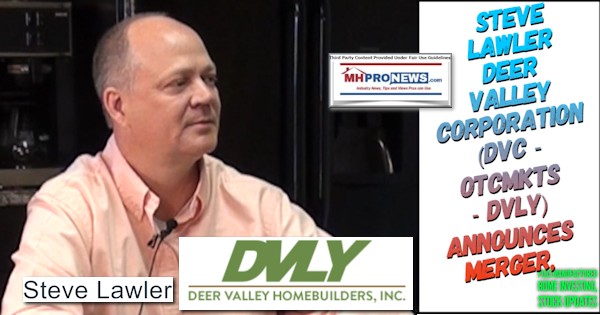 2022 …Berkshire Hathaway is the parent company to Clayton Homes, 21st Mortgage, Vanderbilt Mortgage and other factory-built housing industry suppliers.
· LCI Industries, Patrick, UFPI, and LP each are suppliers to the manufactured housing industry, among others.
· AMG, CG, and TAVFX have investments in manufactured housing related businesses. For insights from third-parties and clients about our publisher, click here.
Disclosure. MHProNews holds no positions in the stocks in this report.
· For expert manufactured housing business development or other professional services, click here.
· To sign up in seconds for our industry leading emailed headline news updates, click here.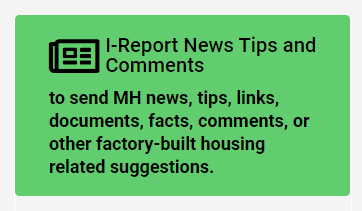 That's a wrap on this installment of "News Through the Lens of Manufactured Homes and Factory-Built Housing" © where "We Provide, You Decide." © (Affordable housing, manufactured homes, stock, investing, data, metrics, reports, fact-checks, analysis, and commentary. Third-party images or content are provided under fair use guidelines for media.) (See Related Reports, further below. Text/image boxes often are hot-linked to other reports that can be access by clicking on them.)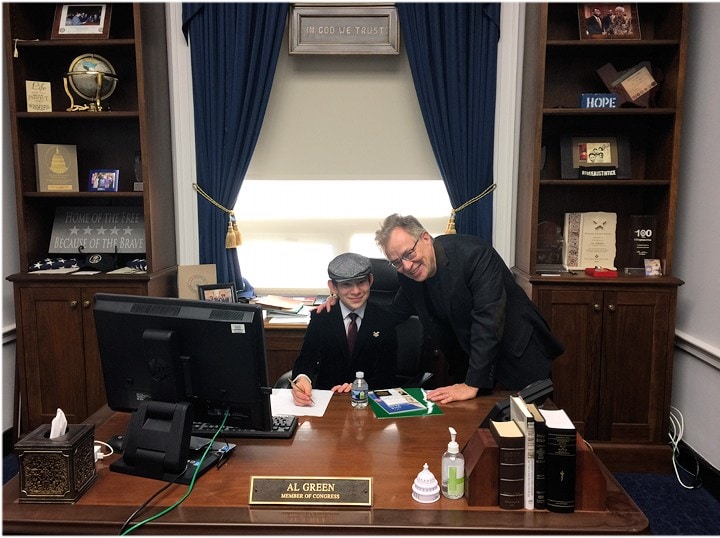 By L.A. "Tony" Kovach – for MHProNews.
Tony earned a journalism scholarship along with numerous awards in history. There have been several awards and honors and also recognition in manufactured housing. For example, he earned the prestigious Lottinville Award in history from the University of Oklahoma, where he studied history and business management. He's a managing member and co-founder of LifeStyle Factory Homes, LLC, the parent company to MHProNews, and MHLivingNews.com. This article reflects the LLC's and/or the writer's position and may or may not reflect the views of sponsors or supporters.
As Conventional Housing Slides, Manufactured Housing Sales Continue Mo – State-by-State and National Data June 2022 – Facts, Forecast, and Analysis; plus MHVille REITs, Stock Market Update
Factual and Viewpoint Insights from August 2022 in MHVille Manufactured Housing Pros, Public Officials, Investors, and Curious People Seeking Affordable Manufactured Home Knowledge and Trends