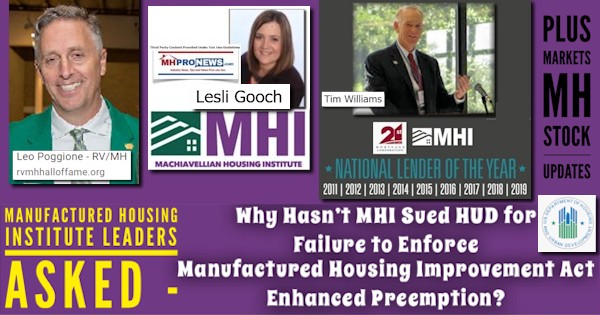 Manufactured Housing Institute (MHI) leaders have been formally asked to respond to a range of questions and concerns related to their performance on behalf of the manufactured housing industry's companies and employees. The question has been posed to them because MHI claims to represent "all segments" of manufactured housing. That email dated 1.6.2022 was sent to MHI's chairman, Leo Poggione, MHI CEO Lesli Gooch, Ph.D., that included other MHI corporate leaders, MHI staff and attorneys is shown below.
Additionally, a new press release has been issued to mainstream news media. More on that in a planned follow up report. Other issues are brewing that MHI has failed to inform the industry at large about.  Why are MHI emailed "news and updates" heavy on selling their services and event, which come at a cost to attendees and per their Form 990 are profit centers for MHI? Why are MHI emails so light – or entirely absent – on issues that matter to manufactured housing professionals?
"Isn't it odd at best that MHI's leadership has not taken the legal action that [L.A. "Tony"] Kovach, MHProNews, MHARR and others have long asked for? Isn't it obvious that a plausible and evidence-based case exists that MHI is only posturing efforts while their dominant brands are steadily consolidating the manufactured housing industry's independents?" So said one of several emails received following those inquiries. Note that dozens of state association executives and some others were included as BCCs.
Here is the email with inquiries from MHProNews. Newcomers and long-term readers should bear in mind that MHI used to respond routinely and promptly to inquiries, until they apparently decided that the questions were too revealing. MHProNews' inquiries have evolved to underscore the point that MHI is ducking a response to legitimate and serious questions about their performance, actions, inactions, and accountability for their various stances.

from:
L. A. "Tony" Kovach for MHProNews
to:
Leo Poggione @ Craftsman Homes [current MHI Chair, note: Craftsman has Cavco Industries as a major stakeholder]
Eric Hamilton @ Vanderbilt Mortgage and Finance
Tim Williams @ 21st Mortgage Corp
Matt Webb @ 21st Mortgage Corp [attorney]Lesli Gooch @ MHI CEO
David Goch @ WC-B Law [attorney]
John Greiner @ Graydon Law [attorney]
cc:
info@mfghome.org
| | |
| --- | --- |
| date: | Jan 6, 2022, 6:04 PM |
| subject: | MHI leadership and attorneys, request for comment |
Leo, Lesli, et al,
1) You are hereby being given an opportunity to respond to any or all of the reports linked below, some of which call into question Manufactured Housing Institute (MHI) leadership and effectiveness, based on documented and factually-based concerns.
2) Also, MHProNews is hereby requesting a response to the following. After 20+ years since the enactment of the Manufactured Housing Improvement Act (MHIA) of 2000, at what point will MHI sue to get the enhanced preemption provision enforced?
3) Additionally, why hasn't MHI made any statement about HUD Secretary Marcia Fudge denying in a CSPAN video recorded hearing the interpretation of the MHIA's "enhanced preemption" provision that Lesli Gooch is on record saying MHI desires enforced?
You know the drill. Please email your response to each of the questions above for our mutual accuracy.  Kindly type your reply below each question.  There are no word limits.
Thank you,
Tony
[for MHProNews]
##
Note that dozens of state executives and others who blog or publish were included in the inquiry. MHI will be hard pressed to deny they have received the inquiry. Numbers of reports were linked following that message to MHI leaders. They included, but were not limited to, the following.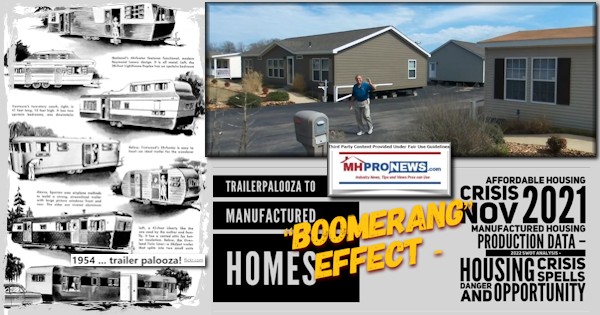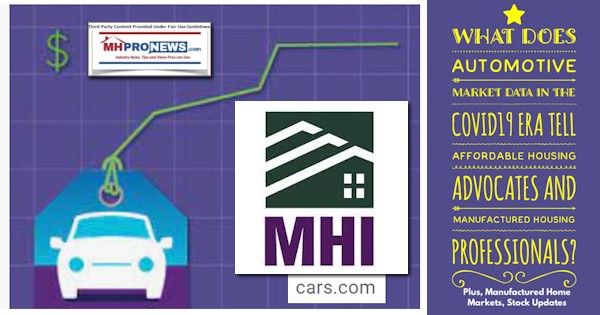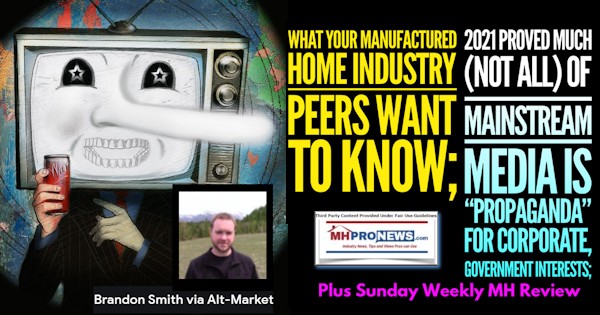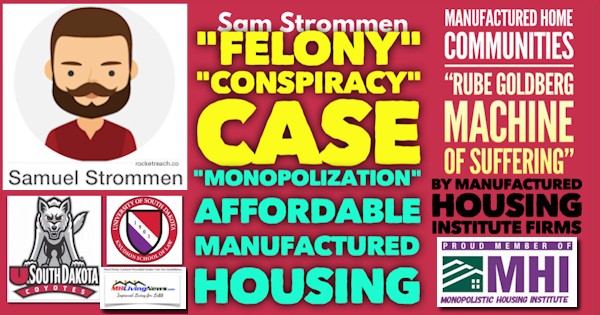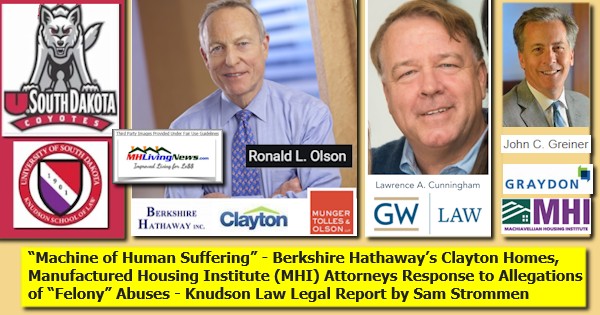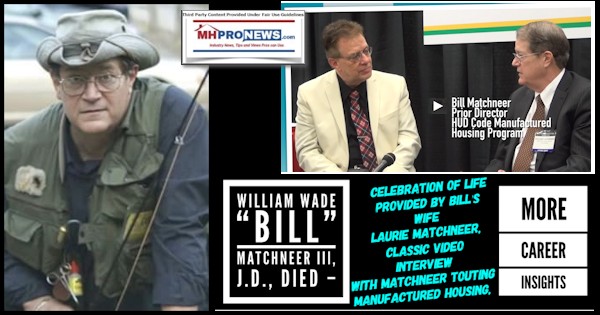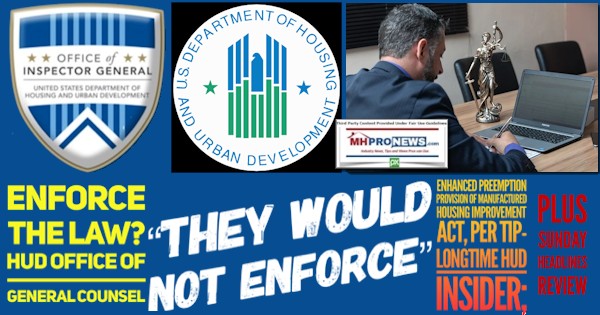 As of 10:11 AM ET on 1.7.2022 some replies and messages have been received. Delivery to MHI leaders have been confirmed by a reliable source. But no MHI leaders or attorneys have yet to reply.
Under 'talk can be cheap,' is the following reminder of what MHI has claimed, but demonstrably failed to pursue in court. But let's press this fact check, evidence-based analysis and commentary a bit further.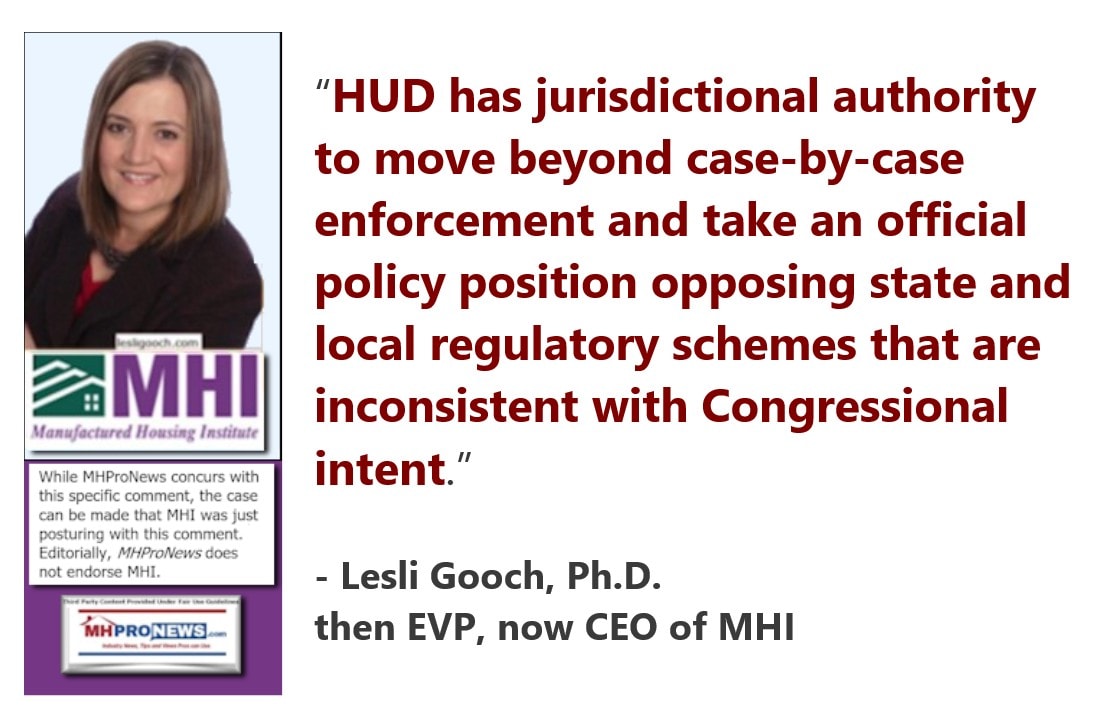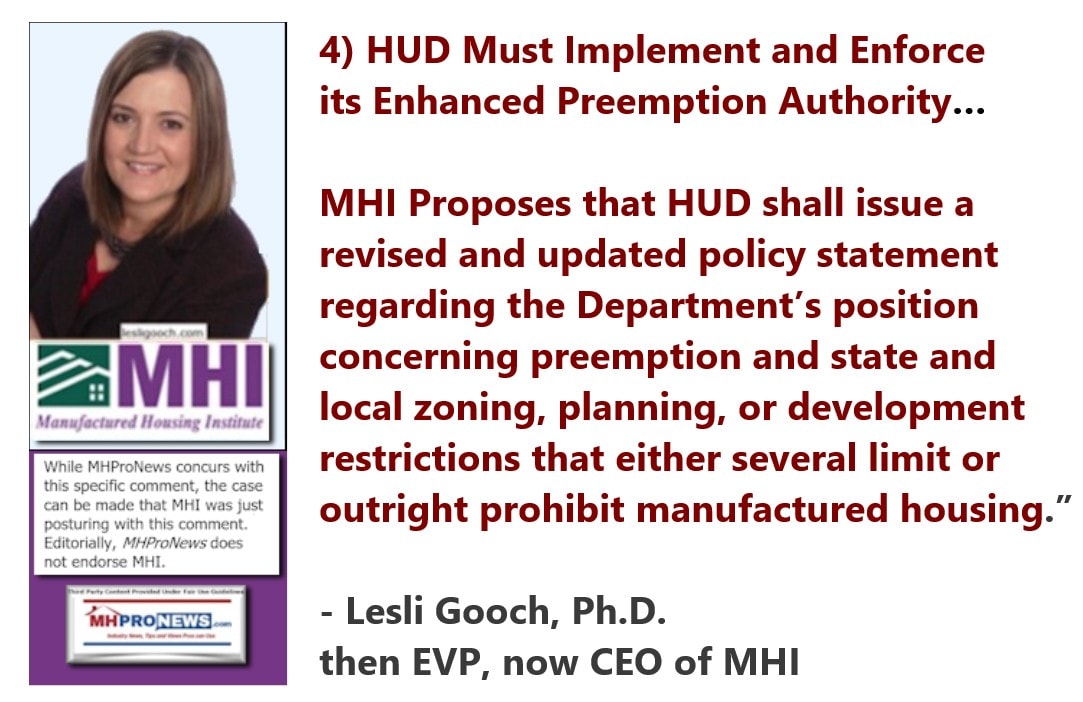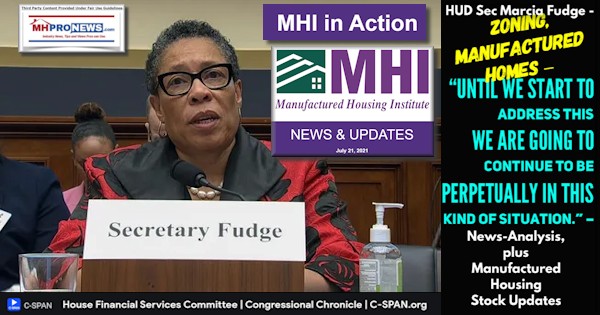 That silence by MHI should be viewed in the light of this comment by outside MHI attorney David Goch to a member who was making a rather public complaint about MHI's lack of performance. Note the thinly veiled threat if MHI feels their organization's name is being unjustly disparaged?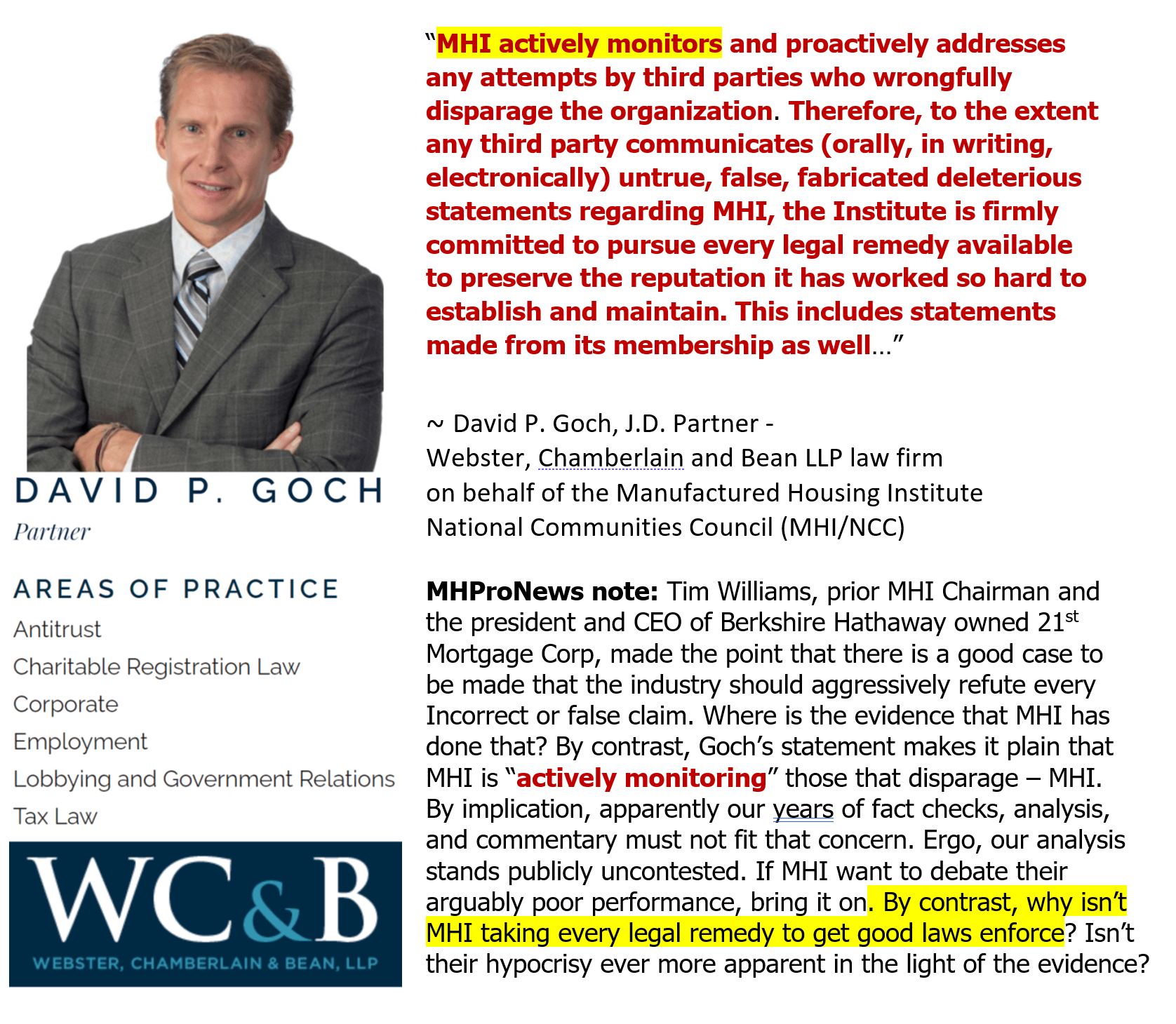 Apparently, MHI has not found any factual errors in the allegations and claims lodged against them?
2022 is the year for something new, while sharpening the lessons learned in recent years.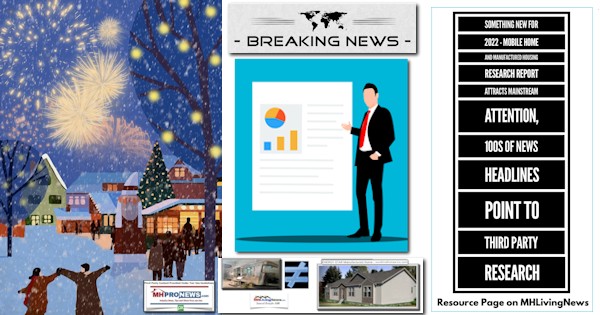 Lesli Gooch note: an as yet unconfirmed claim has been brought to MHProNews' attention that Gooch is quietly seeking a new role away apart from MHI. While that has not yet been confirmed, a similar word from a proven source regarding the retirement from MHI of their prior President and CEO, Richard "Dick" Jennison proved accurate some months later. MHProNews will monitor that claim to see if it proves to be accurate or not. But if it should prove accurate, the increased spotlight on Gooch et al for their hype vs obviously low performance when compared to their own aims and claims may prove to be a factor in her departure.
MHProNews.com will keep the industry's readers and other interested parties advised as "the manufactured housing professional accountability project" continues.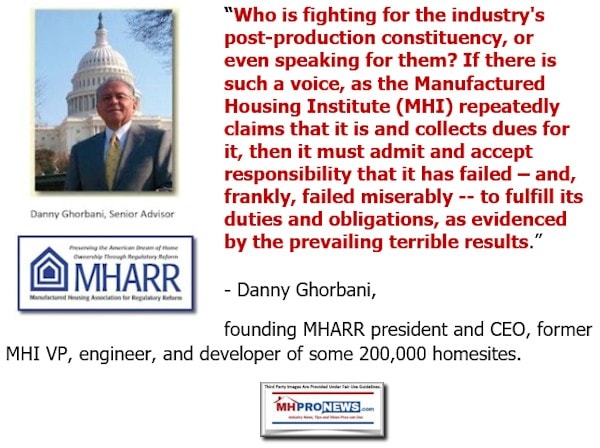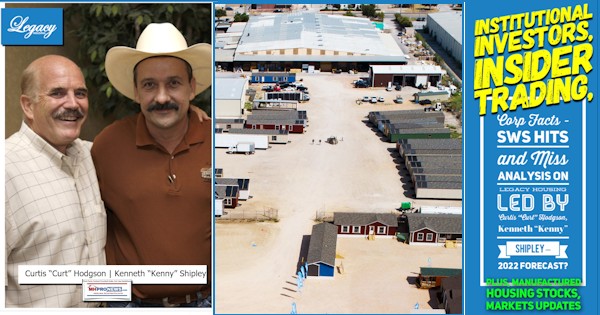 ##
Next up is our business daily recap of yesterday evening's market report, related left-right headlines, and manufactured housing connected equities.
The Business Daily Manufactured Home Industry Connected Stock Market Updates.  Plus, Market Moving Left (CNN) – Right (Newsmax) Headlines Snapshot. While the layout of this daily business report has been evolving over time, several elements of the basic concepts used previously are still the same. For instance. The headlines that follow below can be reviewed at a glance to save time while providing insights across the left-right media divide. Additionally, those headlines often provide clues as to possible 'market-moving' news items.
Market Indicator Closing Summaries – Yahoo Finance Closing Tickers on MHProNews…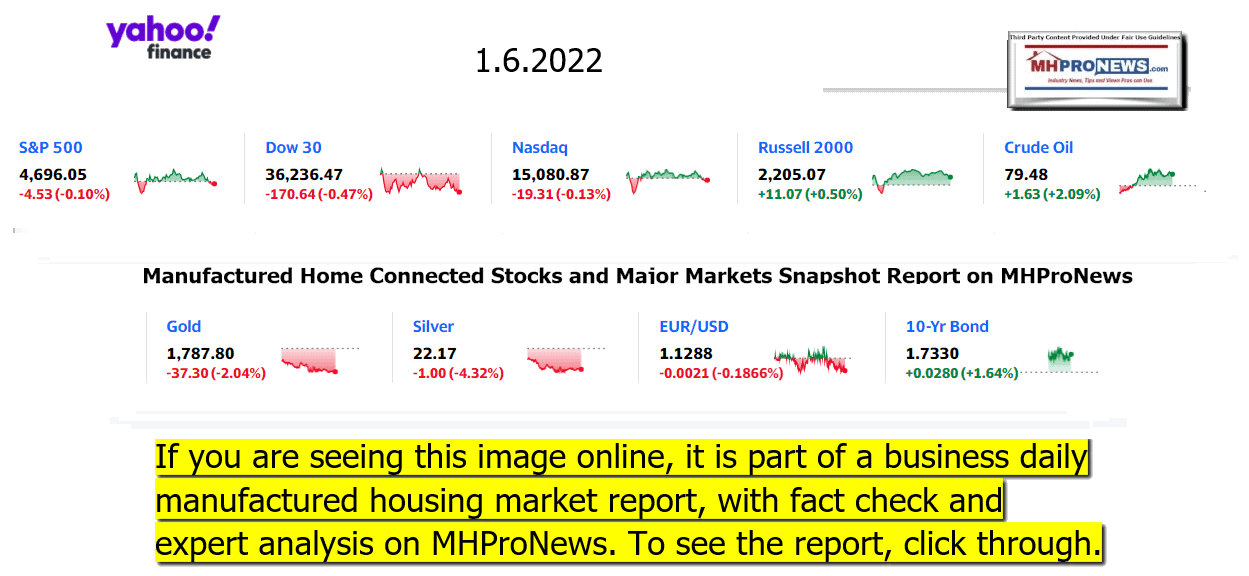 Headlines from left-of-center CNN Business – from the evening of 1.6.2022
Inflation looms
A "Sold" sign is on display on the lawn of a new house in Pearl, Miss., Thursday, Sept. 23, 2021.
Mortgage rates just climbed past 2021 levels in the first week of the new year
Airlines cancel another 1,600 flights, citing worker coronavirus cases
America calls out sick
Americans are tired of Covid and ready to spend
These 37 Bed Bath & Beyond stores are closing
What's next for Elizabeth Holmes?
On the anniversary of January 6, social media platforms are on high alert
Republicans wasted no time dragging Big Tech into the culture wars in 2022
Conspiracy, deflection, and mockery: How right-wing media is marking the January 6 anniversary
This high-tech bird feeder takes bird watching to the next level
Indian startup may revolutionize ocean farming with a 'sea combine harvester'
Taco Bell is selling a $10 monthly taco subscription
Bottles of Coca-Cola Co. Fresca brand soda move along a conveyor belt at the Swire Coca-Cola bottling plant in West Valley City, Utah, U.S., on Friday, April 19, 2019.
Coca Cola is releasing a boozy version of this soda
BMW's crazy concept car changes colors
Quit your job? Here's what to do with your 401(k)
WORK FROM HOME
Brooklyn Borough President Eric Adams at a gun violence prevention community meeting and press conference on July 14, 2021 at the Lenox Road Baptist Church in Brooklyn, New York City.
NYC Mayor Eric Adams to big banks: We need you back in the office
Two major financial firms urge workers to stay at home
These big US banks are returning to remote work
Employers are starting to mandate booster shots
Goldman Sachs tells employees to stay home due to Covid
MEDIA
Sean Hannity from Fox News looks on as U.S. President Donald Trump holds a news conference after his summit with North Korean leader Kim Jong Un at the JW Marriott hotel in Hanoi, Vietnam, February 28, 2019. REUTERS/Leah Millis
Analysis: What Hannity's newly unveiled texts reveal about him
Seth Meyers cancels week of 'Late Night' shows
How Bob Iger celebrated his last day at Disney
Spider-Man defeated Omicron. Next, it's Batman's turn
Meghan, Duchess of Sussex to receive confidential sum from UK newspaper for copyright infringement
Headlines from right-of-center Newsmax – evening of 1.6.2022
725 Charged for Jan. 6, Not One for Insurrection, Read More
Marjorie Taylor Greene to Newsmax: Biden, Dems Keep Lying About Jan. 6
It was "offensive" to hear President Joe Biden, during his remarks about the events of last Jan. 6 at the Capitol, talking about "going into hope and light" at a time when Americans are "living in a time of darkness," while he and Democrats keep lying about that day, Rep. Marjorie Taylor Greene said on Newsmax Thursday. [Full Story]
6: One Year Later
Graham Rips Biden for 'Brazen Politicization' of Jan. 6 | video
Liz Cheney: Republicans 'Looking the Other Way' on Capitol Attack
DeSantis: Jan. 6 Anniversary Is Like 'Christmas' for News Media
Biden Blames Trump: He 'Rallied the Mob to Attack' | video
Biden to Let Justice Dept Decide on Any Action Against Trump
McConnell: Dems 'Try to Exploit' Capitol Riot
Trump Responds to Biden Jan. 6 Criticism
No 'Insurrection' Charges Filed Against 725 People Charged in Jan. 6 Capitol Breach platinum
More Jan. 6: One Year Later
Newsmax TV
Ohio AG Yost: Mandate Ruling Will Test Presidential Power Limits | video
Comer: Biden Hasn't Shown 'Ounce of Unity' as President | video
Biggs: Biden, Dems Creating 'Narrative' Trump Organized Insurrection | video
Ron Johnson: Over 1M COVID-19 Vax Adverse Events Censored by Twitter | video
Bill O'Reilly: Trump Faces 'Hanging Jury' Over Jan. 6 | video
Fallon: Biden's 'Wokeness, Weakness' Is 'Tragedy' on Border | video
More Newsmax TV
Newsfront
Trump to Launch TRUTH Social App in February
Former President Donald Trump's new media venture plans to launch its social media app Truth Social on Feb. 21, according to an Apple Inc App Store listing…. [Full Story]
3 Other Cops in George Floyd Death to Stand Trial This Month
Three former Minneapolis police officers charged with federal civil [Full Story]
Facebook Hit With Lawsuit Over Killing of Federal Officer
Facebook is being sued by the sister of a federal officer who was [Full Story]
New Manhattan DA Pushes Progressive Reform Despite 'More Dangerous,' 'Blatant' Crime
Even as crime rates continue their lengthy surge in New York City, [Full Story] | Platinum Article
Louisiana AG Landry: Vaccine Decision Will Impact Government Healthcare Limits
Louisiana Attorney General Jeff Landry, whose state is involved with [Full Story] | video
Omicron Surge Vexes Parents of Children Too Young for Shots
Afternoons with Grammy. Birthday parties. Meeting other toddlers at [Full Story]
Related
Omicron May be Less Severe, but Not 'Mild': WHO Chief
US Tightens COVID Infection Controls at Bases in Japan as Cases Surge
NY Starbucks Union Workers Continue Walk Out Over Staffing, Safety
Baristas at a Starbucks Corp. location in Buffalo, New York, walked [Full Story]
No 'Insurrection' Charges Filed Against 725 People Charged in Jan. 6 Capitol Breach
Exactly one year since the U.S. Capitol was breached during a 2020 [Full Story] | Platinum Article
Bucs Fire Antonio Brown After Shirtless Midgame Walkout
The Tampa Bay Buccaneers released Antonio Brown on Thursday [Full Story]
Peter Bogdanovich, Director of 'Paper Moon,' Dead at 82
Peter Bogdanovich, the ascot-wearing cinephile and director of 1970s [Full Story]
Lindsey Graham Calls Out Biden for 'Brazen Politicization' of Jan. 6 Anniversary
Lindsey Graham ripped President Joe Biden for the "brazen [Full Story]
New York Times to Buy Sports Website for $550M
The New York Times is buying sports website The Athletic, according [Full Story]
Poll: More Than Three-Quarters Say America in Decline
Just over 76% of voters believe American society and culture are in a [Full Story]
Federal Appeals Court to Hear Final Challenge to Texas Abortion Law Friday
Providers' final challenge to Texas' new restrictive abortion law [Full Story]
'The Chosen' Platform to Launch New Streaming Service
Angel Studios, the streaming platform that made the crowdfunded [Full Story]
Uber Refunds $600 Bill After Passenger and Driver Stranded in I-95 Storm Shutdown
Uber Refunds $600 Bill After Passenger and Driver Stranded in I-95 Storm Shutdown
Countless drivers in Virginia were faced with the inconvenience of [Full Story]
4 Dead, Over 20 Injured in Piranha Attacks in Paraguay This Year
Four people are dead and over 20 have been injured in piranha attacks [Full Story]
Democrats Still Obsessed With Barring Trump From Future Office
Some Democrats want to prevent former President Donald Trump from [Full Story]
France Fines Google, Facebook Millions Over Tracking Consent
French regulators on Thursday fined Google and Facebook a total of [Full Story]
Rubio Blasts Liberals for Jan. 6 'Hypocrisy'
Marco Rubio R-Fla., ripped into liberals' "ridiculous and [Full Story]
World Stocks, Bonds Sell Off on Federal Reserve Signal
Stock markets around the world were in the red, while bond yields [Full Story]
China Lashes Out at US Over Support for Lithuania
China lashed out at the United States on Thursday over its support [Full Story]
North Korea Says Hypersonic Missile Tested to Modernize Weaponry
North Korea said Thursday it has successfully launched a hypersonic [Full Story]
Rodgers Blasts 'Bum' NFL MVP Voter for COVID Politics
Green Bay Packers quarterback Aaron Rodgers called one of the voters [Full Story]
California Fire Says PG & E Responsible for Dixie Fire
Pacific Gas & Electric's transmission lines ignited the Dixie Fire in [Full Story]
Chicago Files Labor Complaint Against City's Teachers Union
The city of Chicago has reportedly filed an unfair labor practices [Full Story]
Swalwell Latest Democrat Seen Maskless in Florida
Eric Swalwell of California is the latest Democratic member of [Full Story]
YouGov Poll: 60 Percent of Americans See Biden as Weak Leader
A majority of Americans (60%) see President Joe Biden as a weak [Full Story]
Report: Prince Harry and Meghan's US Charity Raised Less Than $50K in 2020
Ghislaine Maxwell to Seek New Trial after Juror's Sexual Abuse Claim: Lawyer
Ghislaine Maxwell, who was convicted last week of aiding Jeffrey [Full Story]
Woman Gets 3 Years in Prison for Fraudulently Collecting $6M in PPP Loans
A Georgia resident who fraudulently collected $6 million in Paycheck [Full Story]
This All-natural "Lung Cleaning" Device Helps Anyone Breathe Easier
ProductHunter
More Newsfront
Finance
Jumping on EV Wagon a Risky Ride for Tech Pioneer Sony
From personal music players to games consoles, Sony Group has often gambled in order to be a pioneer, but a leap into electric cars could take the risks to a new level for the Japanese consumer tech giant…. [Full Story]
US Treasury Yields Risk Breakout on Hawkish Fed, Corporate Issuance Deluge
Trump to Launch TRUTH Social App in February
Cineplex Temporarily Lays off 6,000 Workers as Surging Omicron Cases Shut Theaters
Fed's Daly Sees Rate Hikes Ahead, But Says 'Measured' Approach Needed
More Finance
Health
CDC Advisory Panel in Favor of Pfizer Vaccine Booster for Ages 12 to 15
A panel of outside experts advising the U.S. Centers for Disease Control and Prevention (CDC) on Wednesday voted to recommend booster shots of Pfizer Inc and BioNTech SE's COVID-19 vaccine be made available to 12- to 15-year-olds.The CDC's Advisory Committee on Immunization…… [Full Story]
Beware of Medications That Increase Risk for Dangerous Falls
Florona: What You Need to Know About This Double Disease
Omicron May be Less Severe, but Not 'Mild': WHO Chief
Boosters and Botox: Do Not Mix and Match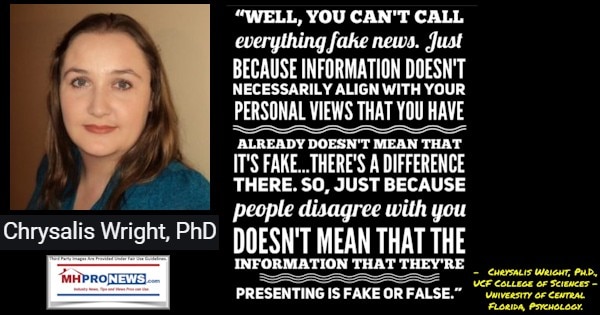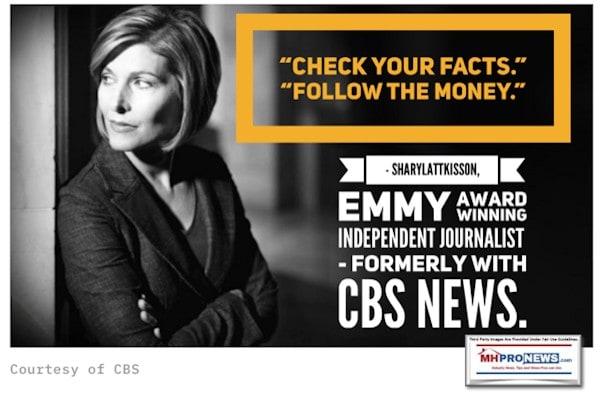 Manufactured Housing Industry Investments Connected Equities Closing Tickers
Some of these firms invest in manufactured housing, or are otherwise connected, but may do other forms of investing or business activities too.
NOTE: The chart below includes the Canadian stock, ECN, which purchased Triad Financial Services, a manufactured home industry lender
NOTE: Drew changed its name and trading symbol at the end of 2016 to Lippert (LCII).
NOTE: Deer Valley was largely taken private, say company insiders in a message to MHProNews on 12.15.2020, but there are still some outstanding shares of  the stock from the days when it was a publicly traded firm.  Thus, there is still periodic activity on DVLY.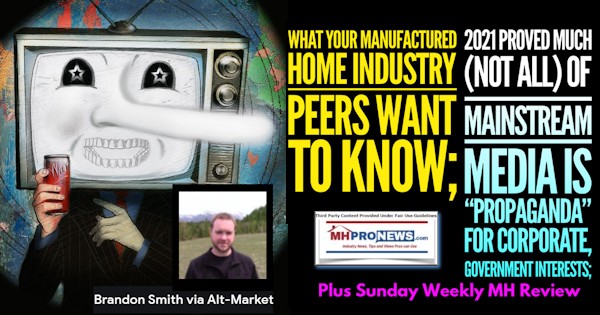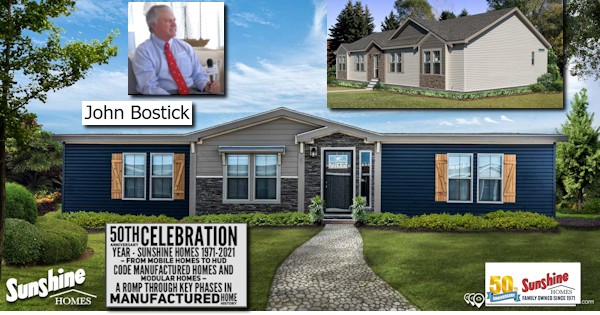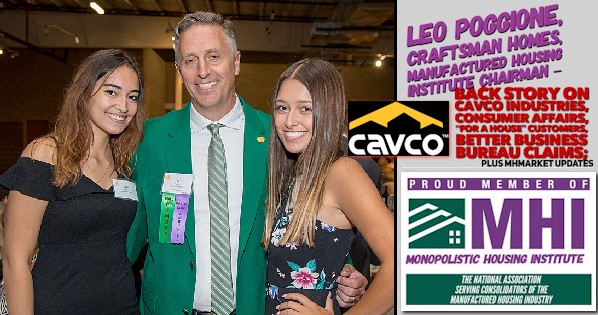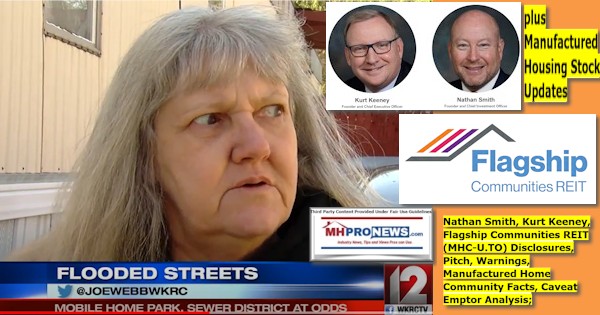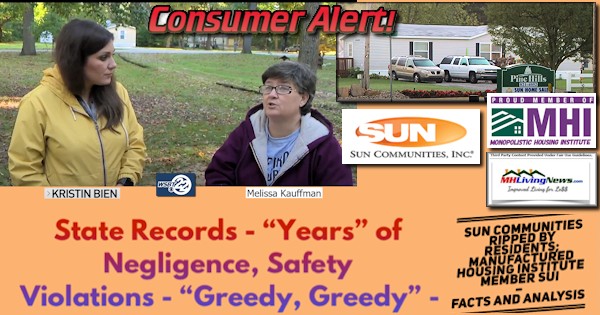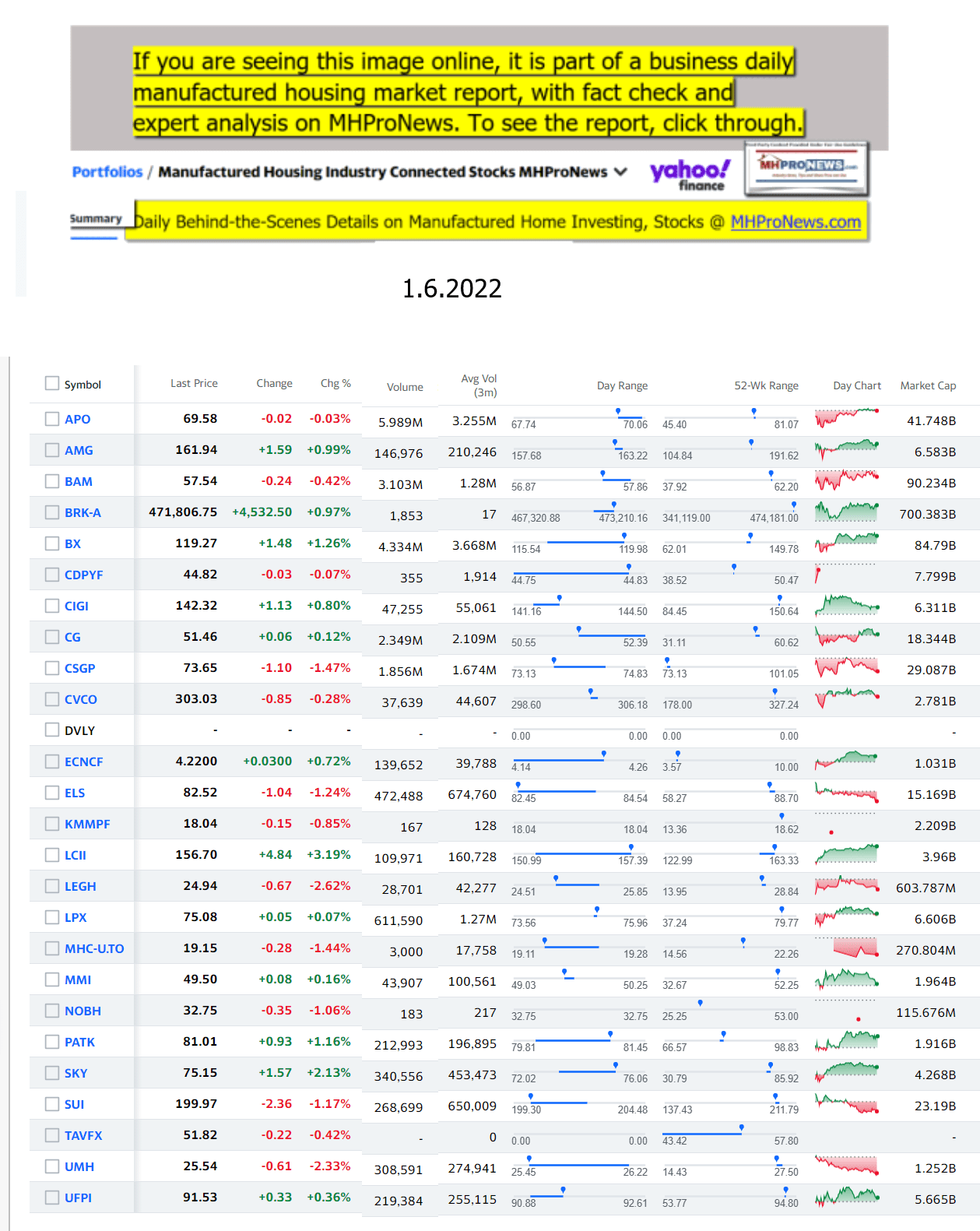 https://www.manufacturedhomepronews.com/steve-lawler-deer-valley-corporation-dvc-otcmkts-dvly-announces-merger-plus-manufactured-home-investing-stock-updates/

https://www.manufacturedhomepronews.com/nobility-homes-financial-position-very-strong-sales-strong-but-challenges-including-lending-and-others-examined-plus-manufactured-housing-stocks-update/

As 2021 draws to a close

…

Berkshire Hathaway is the parent company to Clayton Homes, 21st Mortgage, Vanderbilt Mortgage and other factory built housing industry suppliers.


·

LCI Industries, Patrick, UFPI, and LP each are suppliers to the manufactured housing industry, among others.




·

AMG, CG, and TAVFX have investments in manufactured housing related businesses.

For

insights from third-parties and clients about our publisher

, click here.


Enjoy these 'blast from the past' comments.

MHProNews. MHProNews – previously a.k.a. MHMSM.com – has celebrated our 11th year of publishing, and is starting our 12th year of serving the industry as the runaway most-read trade media.

Sample Kudos over the years…

It is now 11+ years and counting…

Learn more about our evolutionary journey as the industry's leading trade media, at the report linked below.

· For expert manufactured housing business development or other professional services, click here.
· To sign up in seconds for our industry leading emailed headline news updates, click here.

Disclosure. MHProNews holds no positions in the stocks in this report.

https://www.manufacturedhomepronews.com/years-of-state-national-level-manufactured-housing-factual-data-find-your-states-production-shipment-info-here-troubling-manufactured-home-affordable-housing-trends-issues-and-fact-checks/

https://www.manufacturedhomepronews.com/dominating-manufactured-housings-top-50-2020-year-in-review-by-manufactured-home-professionals-news-analysis/

To get our x2 weekly industry-leading emailed news headlines, click here. http://eepurl.com/bl-9t5

We recommend that news tips NOT use company, nonprofit or organizational emails or cell phones. To report a news tip, click the image above or send an email to iReportMHNewsTips@mhmsm.com – To help us spot your message in our volume of email, please put the words NEWS TIP or COMMENTS in the subject line.

That's a wrap on this installment of "News Through the Lens of Manufactured Homes and Factory-Built Housing" © where "We Provide, You Decide." © (Affordable housing, manufactured homes, stock, investing, data, metrics, reports, fact-checks, analysis, and commentary. Third-party images or content are provided under fair use guidelines for media.) (See Related Reports, further below. Text/image boxes often are hot-linked to other reports that can be access by clicking on them.)

All on Capitol Hill were welcoming and interested in manufactured housing related issues. But Congressman Al Green's office was tremendous in their hospitality. Our son's hand is on a package that included a copy of the Constitution of the United States and other goodies. Tamas has grown considerably since this photo was taken. 

By L.A. "Tony" Kovach – for MHProNews.
Tony earned a journalism scholarship along with numerous awards in history. There have been several awards and honors and also recognition in manufactured housing. For example, he earned the prestigious Lottinville Award in history from the University of Oklahoma, where he studied history and business management. He's a managing member and co-founder of LifeStyle Factory Homes, LLC, the parent company to MHProNews, and MHLivingNews.com. This article reflects the LLC's and/or the writer's position and may or may not reflect the views of sponsors or supporters.