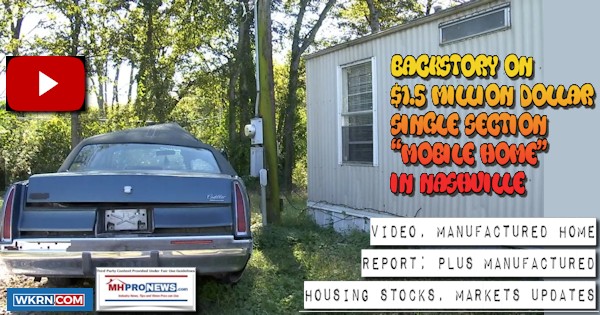 The headline on the local news report of "The Million-dollar mobile home in Nashville is more than meets the eye" is a reason there is a need for a "backstory." The home, which has insufficient visual evidence to see if it is a pre-HUD Code manufactured home or an actual "mobile home" is  that dwelling is sitting on a piece of valuable real estate. Or as an iHeart radio station's headline blared, "Run Down Nashville Mobile Home Sells for $1.5 Million." The curious will read those, eventually find this and may learn a few things about the difference between a trailer house, a mobile home, and early manufactured home, and then the modern manufactured housing era too. Because for years in various parts of the country, people with vision bought up and updated older homes into often swank manufactured mansions.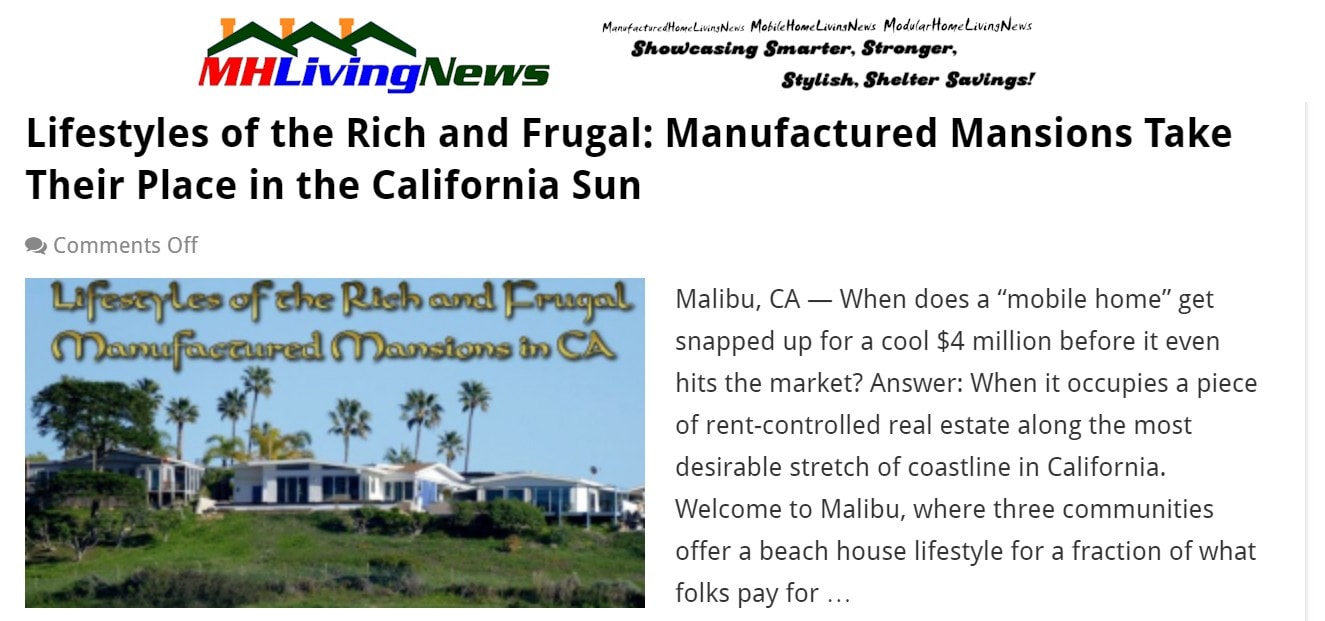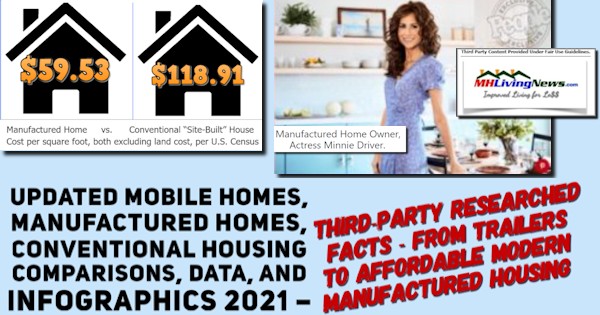 Per WKRN, "Nashville's red hot housing market is pushing properties to sky-high values, causing gentrification of the East Bank of the Cumberland River.
Online listings show a mobile home off Baptist World Center Drive, listed as 1111 Spurgeon Ave, recently sold for $1.5 million." So, part of the back story is that it was the real estate that brought the price-tag. But what they may not have realized is that there are million to multi-million dollar mobile and manufactured homes.  That's something industry pros should be touting, and those true-to-life stories are found on MHLivingNews virtually 24/7/365 (very little downtime).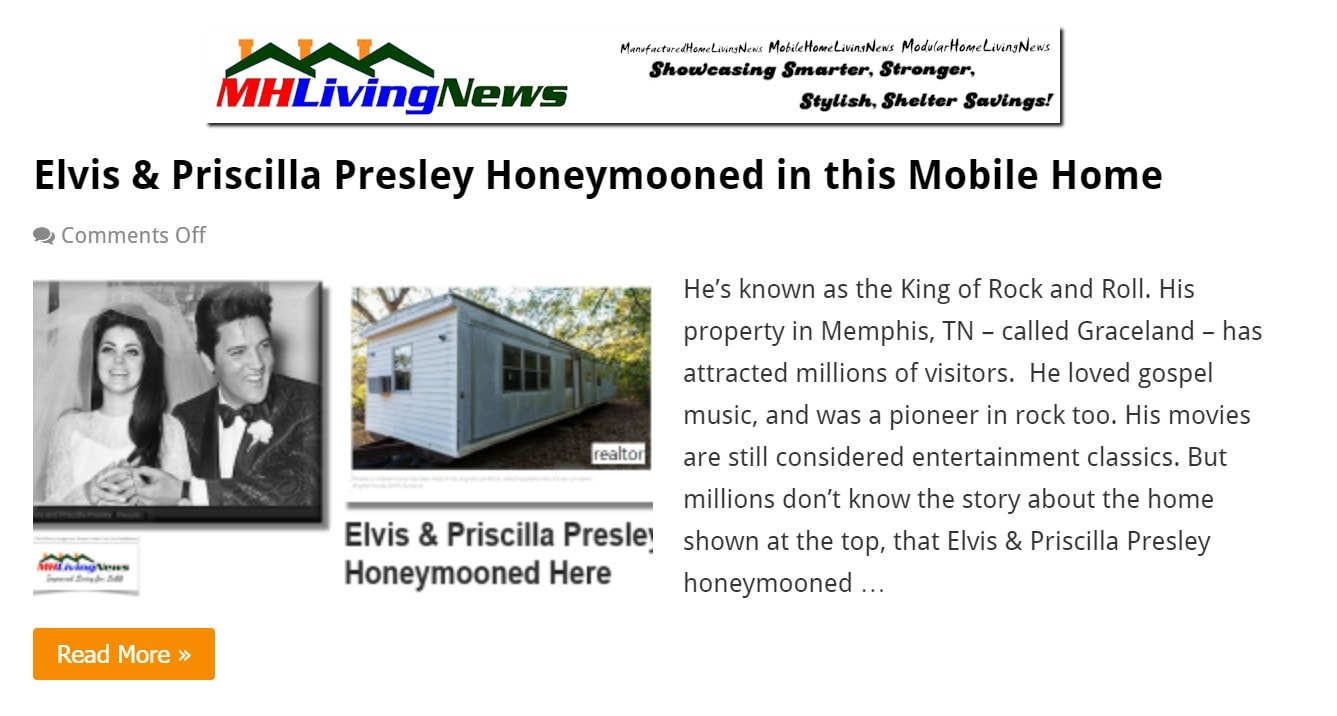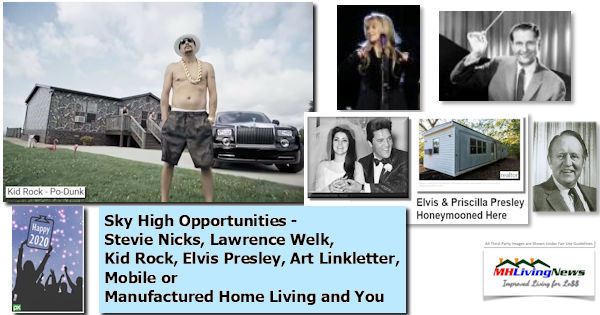 Back in Nashville, even with the property, some neighbors think that the sales price of $1.5 million dollars was "insane." But a local real estate professional explained it like this. "Odd are that the listing, or whatever web service that pulled that data, only pulled that once parcel but gave the total price," said Ryan Tuberville, director of Commercial Real Estate, Ashton Real Estate Group of RE/MAX Advantage.  Per iHeart, "With that amount of acreage, they could build 40-50 townhomes and either sell them or rent them out as short-term rentals."
"While the future of the property is unknown, Tuberville said big developments, like River North and Oracle, could be beneficial to surrounding areas in Nashville," said that same source. A report also said that the seller and buyer would not, when contacted, respond with their specific plans for the property. But once more, there are possible manufactured home backstories that could be told. One example is the comparison made  the research that led to the report below between multi-family housing development and developing with manufactured homes. Hint: manufactured homes cost less to develop and redevelop with, per those bi-partisan research study group.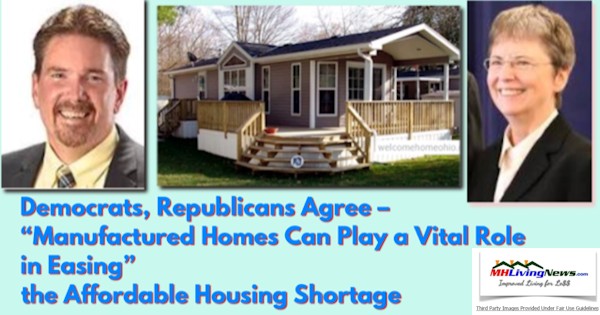 "With mixed-use zoning, there are many different ways they could approach redeveloping this property, and it's possible they don't know what that plan is yet," said Tuberville in Nashville. "Sometimes developers will buy a property keep the existing tenant and keep generating revenue for a short period of time while they develop their larger plan for the property."
The number of takeaways from this are nearly endless for those with a curious and creative mind.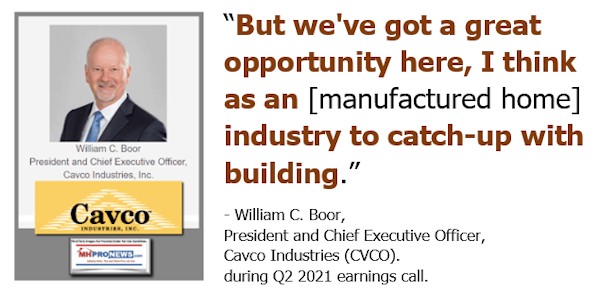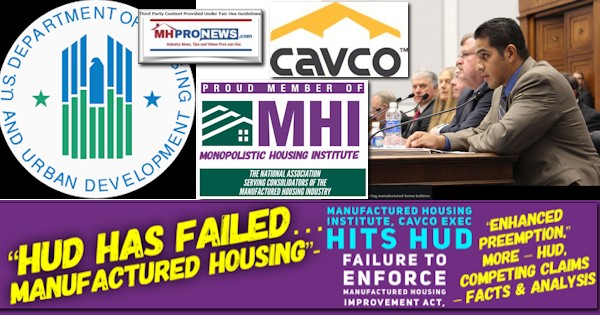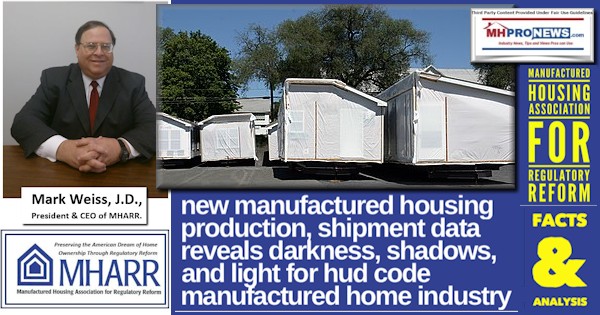 For example: after more than 2 decades, why – when specifically asked – hasn't the Manufactured Housing Institute taken up a specific case such as that occurring in Ayden, N.C.?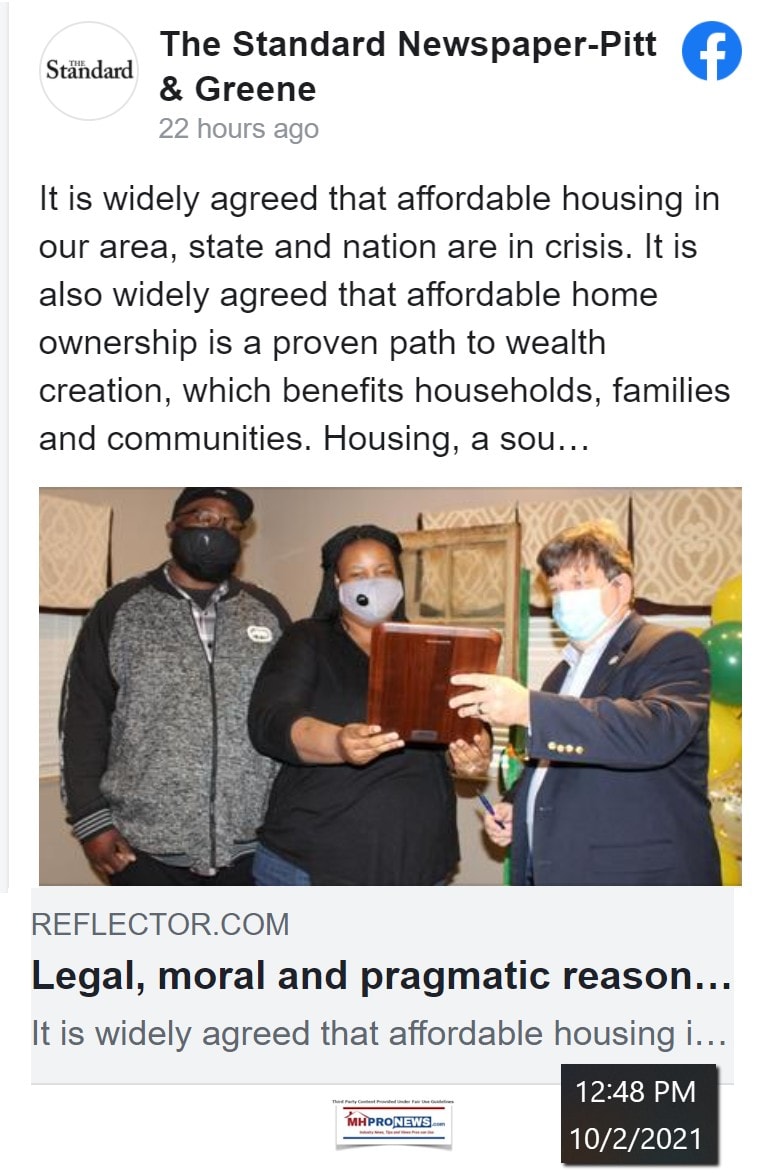 Is there a backstory in this "million dollar mobile home?" in Nashville. As they say in Wisconsin, youbetcha. But this is occurring in other parts of the U.S. too, as MHProNews reported. Each of these stories points to evidence that specific manufactured housing industry corporate and nonprofit leaders are failing and/or corrupt. When examined, given their education and experience, it is hard to make the case that they could be so inept for so long.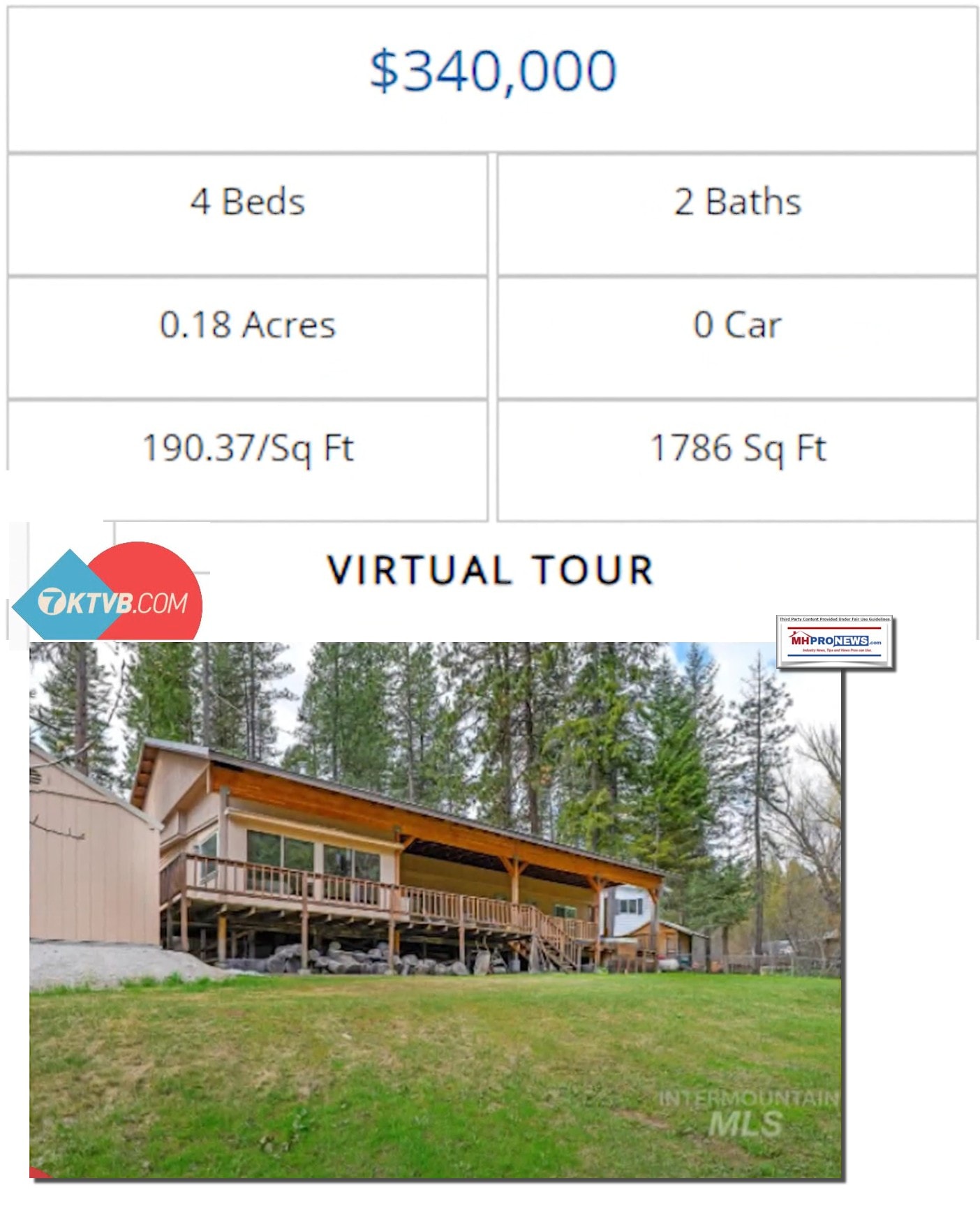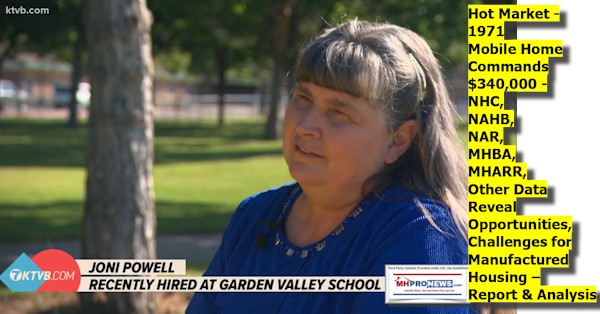 There are genuine human-interest stories that do, could or should involve older mobile homes as well as new manufactured homes. While modular builders are planning to build "dozens" of plants, by comparison, deep pocket corporations at MHI are expanding slowly, and in some cases, still have plants that are idle – during reported 6-month backlogs.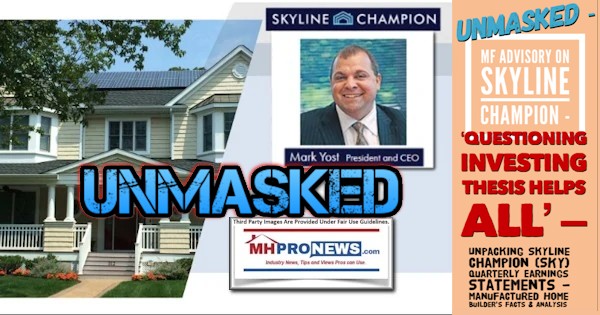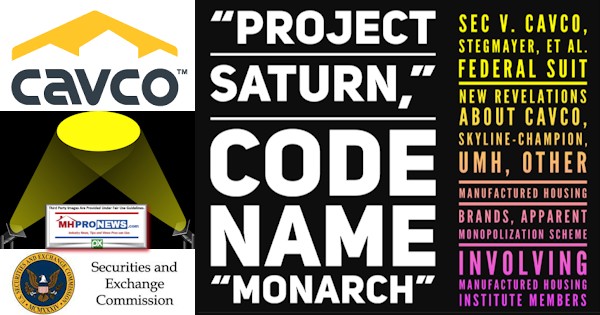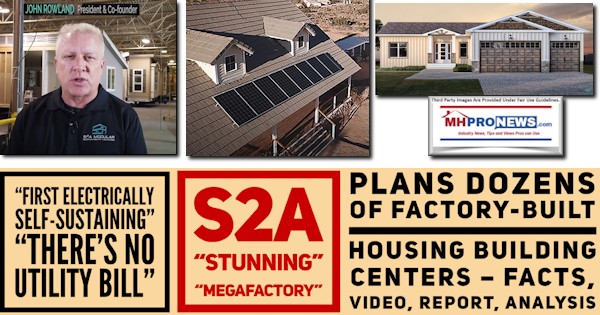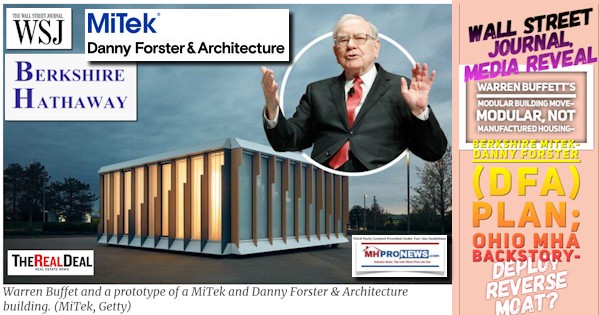 Just as much of a 'backstory' is how others in our industry's trade publishers and bloggers are ignoring these stories that point to failure and corruption. that is costing investors, taxpayers, and the millions who want affordable housing tens of billions annually.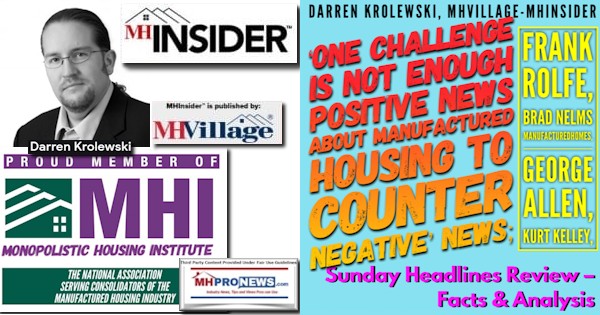 And In an all too often upside down, topsy turvy world we are in today, what sounds like fiction or conspiracy theories – when examined – reveal the facts shown day by day in reports found only here.
On the eve of our 12th anniversary of publishing MHProNews, which launched mid-October 2009, as Paul Harvey used to say, "now you know the rest of the story."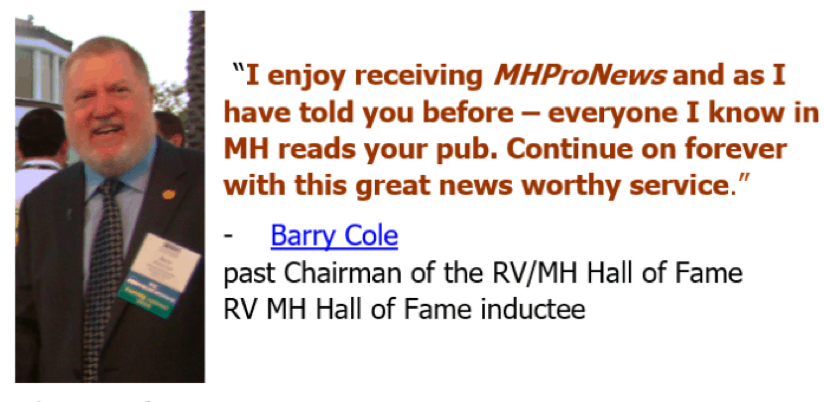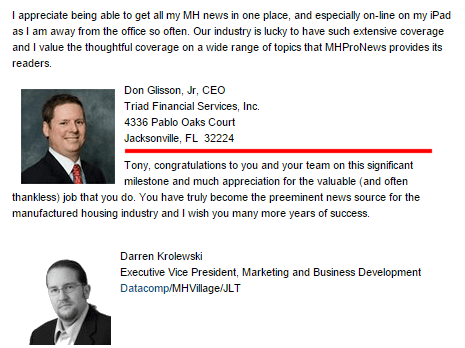 Tomorrow will be that 12th anniversary, which will be the start of our lucky 13th year in publishing all the news that is fit to print about our profession. There are items you will only find here. Stay informed, because what is potentially the one of the hottest tickets in business is demonstrably being thwarted. That has cost real people their part of the American Dream. Some of us care enough to not sit by and watch that happen.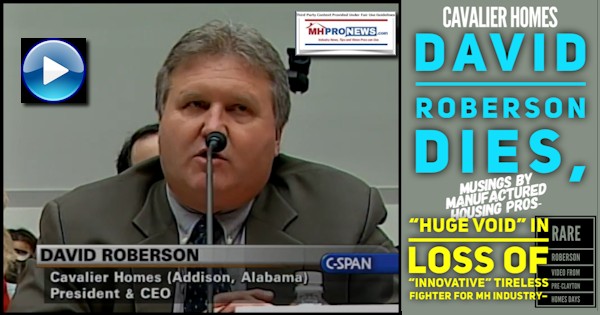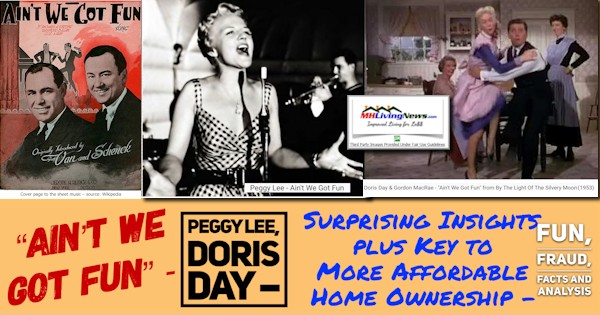 ###
'Supply Chains, Labor, Inflation Woes' – Chief Executive Says CEO Optimism Falls To 12-Month Low In October 2021; Related 'Everything Breaking Down' with Supply Chains; plus Manufactured Home Markets
Next up is our business daily recap of yesterday evening's market report, related left-right headlines, and manufactured housing connected equities.
The Business Daily Manufactured Home Industry Connected Stock Market Updates.  Plus, Market Moving Left (CNN) – Right (Newsmax) Headlines Snapshot. While the layout of this daily business report has been evolving over time, several elements of the basic concepts used previously are still the same. For instance. The headlines that follow below can be reviewed at a glance to save time while providing insights across the left-right media divide. Additionally, those headlines often provide clues as to possible 'market-moving' news items.
Market Indicator Closing Summaries – Yahoo Finance Closing Tickers on MHProNews…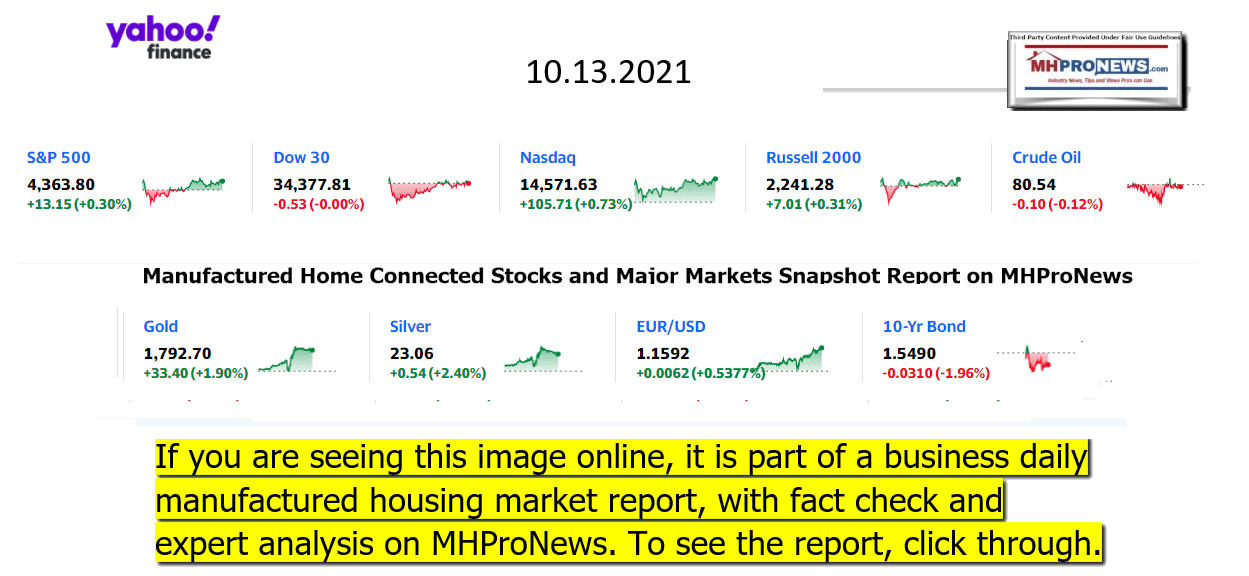 Headlines from left-of-center CNN Business – from the evening of 10.13.2021
Bottleneck
President Joe Biden delivers remarks on efforts to address global supply chain bottlenecks during an event in the East Room of the White House, Wednesday, Oct. 13, 2021, in Washington. (AP Photo/Evan Vucci)
LIVE UPDATES Biden explains his plans to alleviate global supply chain problems
The global supply chain nightmare is about to get worse
Key inflation report: Prices aren't coming back to earth anytime soon
LIVE UPDATES The Fed could be done tapering by next summer
JPMorgan Chase CEO Jamie Dimon says the worst of the pandemic may soon be over
Social Security benefits are increasing. But retirees need to do more to protect savings
A record number of Americans are quitting their jobs
Vladimir Putin says Russia is not using energy as a weapon
Peak oil is coming. That won't save the world
Delta knocks down false report that vaccinated pilot died in-flight
Hasbro CEO Brian Goldner has died
Fortune 500 CEO: 'Work-life balance is a lie'
ESPN reporter violated journalistic standards covering the NFL
HIGHLIGHTS William Shatner, 90, said he was filled with emotion after his trip to space
Mars Inc., Hershey Co., and Mondelez International Innc. brand Halloween candy is displayed for a photograph in Tiskilwa, Illinois, on Sept. 20, 2020.
This Halloween is going to be a blowout
Wendy's will guarantee your fries are hot and crispy — or it will replace them
TRANSPORTATION
How Waymo's self-driving taxi service is doing one year later
How Tesla can sell 'full self-driving' software
Rivian is no Tesla. That's what these buyers want
They took a stand against Amazon for their drivers
These boat drones are designed to sail directly into the eye of a hurricane
CRYPTO
A hamster's crypto portfolio is beating the market
Jamie Dimon bashes bitcoin again, calling it 'worthless'
Want to invest in crypto? There's a consultant for that
What is an NFT? Non-fungible tokens explained
Most cryptos will fail, but bitcoin could be here for good
Headlines from right-of-center Newsmax – evening of 10.13.2021
Docs Show Biden Admin Opening Border, Handing Out Work Permits
Migrants board a bus to be taken to a Border Patrol processing facility after crossing the Rio Grande into Texas last month. (Getty Images)
Newsmax TV
Grothman: Programs in $3.5T Bill Will 'Change America' | video
Meuser: Debt Ceiling Extensions From 'Lot of Mismanagement' | video
Comer: Infighting 'a Defining Moment' for Democratic Party | video
Stanford Doctor: Public's Mistrust of Fauci Causing Public Health Crisis | video
Fallon: US Should Not Fund Taliban | video
Crenshaw: States Sent Troops to Texas to Score Political Points | video
Chris Stewart: Biden WH Heading to 'Critical Mass of Failure' | video
More Newsmax TV
Newsfront
Home Heating Bills Expected to Soar This Winter
S. consumers will spend more to heat their homes this winter than last year due to surging energy prices, the U.S. Energy Information Administration (EIA) projected in its winter outlook on Wednesday…. [Full Story]
Related Stories
Social Security COLA Largest in Decades as Inflation Jumps
Inflation Rises to 5.4 Percent, With Tangled Supply Lines Wreaking Havoc
Norway: Several Killed, Injured in Bow and Arrow Attack
Several people were killed and others injured by a man armed with a [Full Story]
Trump Stars in Madame Tussauds' 1st Mideast Branch, in Dubai
In the United Arab Emirates, home to the only Trump-branded golf [Full Story]
How Long Will Embattled McConnell Last and Who Takes His Spot?
After brokering a last-minute debt limit deal with Democrats, Senate [Full Story] | platinum
Administration Sets Plan for 7 Offshore Wind Farms by 2025
The Biden administration announced Wednesday that it will help [Full Story]
WH Alerting States to Prepare to Vaccinate Children
The White House has begun telling governors to prepare to vaccinate [Full Story]
Related
Texas Anti-Vaxxer Charged With Threatening Prominent Doctor
Retired Air Force Officers Push for Hearings on 'UFOs Interfering With Nukes'
A group of former U.S. Air Force officers who claim they've witnessed [Full Story] | platinum
New Book Says Couric 'Protecting' RBG By Cutting Remarks On Take-The-Knee Athletes
Katie Couric has reportedly admitted that she was "protecting" Ruth [Full Story]
Fed May Start 'Gradual Tapering' Next Month
Federal Reserve officials agreed at the their last meeting that if [Full Story]
Film and TV Workers Union Says Strike to Start Next Week
The union representing film and television crews says its 60,000 [Full Story]
Docs Show Biden Admin Opening Border, Handing Out Work Permits
Border Patrol documents show at least 160,000 illegal immigrants have [Full Story]
Australian Filmmaker Topher Field Arrested on Charges of 'Incitement'
Australian police on Wednesday arrested outspoken libertarian [Full Story]
Over Half-Million Healthcare Workers Quit Jobs in August
More than half a million healthcare workers quit their jobs in August [Full Story]
Mike Pompeo: US 'Appeasement' Could Force Israel to Attack Iran
Israel could be forced to attack Iran due to U.S. "appeasement," [Full Story]
Biden's Approval Rating Drop Sharpest Among Black Voters
The dip in President Joe Biden's job approval rating is especially [Full Story]
SCOTUS May Revive Marathon Bomber's Death Penalty
The Supreme Court sounded ready Wednesday to reinstate the death [Full Story]
Woodward: Trump Has 'Political Strength' Never Seen by Ex-President
The efforts to protect election integrity and denounce the election [Full Story]
FDA Undecided on Timing of Booster for J&J COVID-19 Vaccine
The Food and Drug Administration said Wednesday it is wrestling with [Full Story]
'Star Trek' Actor Shatner Becomes Oldest Person in Space
Actor William Shatner became the oldest person ever in space [Full Story]
Dwayne Johnson Says He Has Done 'Research' Into Potential Presidential Run
Dwayne Johnson has admitted to researching politics amid calls for a [Full Story]
Judge Dismisses Georgia Ballot Inspection Case
A Georgia Superior Courts judge on Wednesday dismissed a lawsuit [Full Story]
Christie Pushing GOP Candidates for 2022 While Considering 2024 Options
Chris Christie is revving up to push GOP candidates running for [Full Story]
Jason Smith: The Democrats' Sales Pitch Should Come With an Honest Price Tag
Democrats want to raise our country's borrowing limit so they can [Full Story]
Inflation Rises to 5.4 Percent, With Tangled Supply Lines Wreaking Havoc
Another surge in consumer prices in September sent inflation to 5.4% [Full Story]
Social Security COLA Hits 5.9% – Largest in Decades – as Inflation Spikes
Millions of retirees on Social Security will get a 5.9% boost in [Full Story]
Jon Voight: Newsom 'Weak,' Gender-Neutral Law Against 'God's Plan'
Academy Award winner Jon Voight, through videos posted on Twitter, [Full Story]
White House: US Carriers to Increase Services to Help Supply Chain
FedEx, UPS, and Walmart will increase efforts to address supply chain [Full Story]
Russia Excluded From 30-Country Meeting to Fight Ransomware and Cybercrime
Russia was not invited to attend a 30-country virtual meeting led by [Full Story]
Supreme Court Weighs Boston Marathon Bomber's Death Sentence
The U.S. Supreme Court on Wednesday is set to hear the federal [Full Story]
John Paul I, Pope Who Reigned for Only 33 Days, Put on Path to Sainthood
Pope John Paul I, who reigned for only 33 days in 1978, will be [Full Story]
US to Lift Border Restrictions for Vaccinated Travelers Next Month
The United States will lift restrictions at its land borders with [Full Story]
More Newsfront
Finance
IMF Foresees a Slight Drop in Global Growth From Pandemic
The International Monetary Fund is slightly downgrading its outlook for the global recovery from the pandemic recession — from 6% to 5.9% — reflecting the persistence of supply chain disruptions and deadly disparities in vaccination rates. [Full Story]
Natgas Edges up on Lower Output, Higher Heating Demand
How a Historic Social Security Hike Will Affect Americans
Fed Officials See Bond Purchases Ending by Middle of 2022
Delta Posts $1.2 Billion Q3 Profit, Touts Holiday Bookings
More Finance
Health
FDA Undecided on Timing of Booster for J&J COVID-19 Vaccine
The Food and Drug Administration said Wednesday it is wrestling with whether and when recipients of the single-shot Johnson & Johnson COVID-19 vaccine need another dose – at six months or as early as two months. In an online review, FDA scientists didn't reach a firm… [Full Story]
COVID-19 Hospital Visitor Rules: Families Want More Access
Data Suggests MRNA Booster Dose More Effective After J&J Shot – Axios
FDA Spells out Lower Sodium Goals for Food Industry
Eat These 8 Foods That Lower Cholesterol
Manufactured Housing Industry Investments Connected Equities Closing Tickers
Some of these firms invest in manufactured housing, or are otherwise connected, but may do other forms of investing or business activities too.
NOTE: The chart below includes the Canadian stock, ECN, which purchased Triad Financial Services, a manufactured home industry lender
NOTE: Drew changed its name and trading symbol at the end of 2016 to Lippert (LCII).
NOTE: Deer Valley was largely taken private, say company insiders in a message to MHProNews on 12.15.2020, but there are still some outstanding shares of  the stock from the days when it was a publicly traded firm.  Thus, there is still periodic activity on DVLY.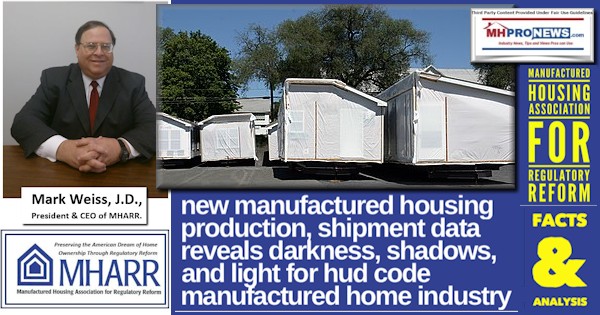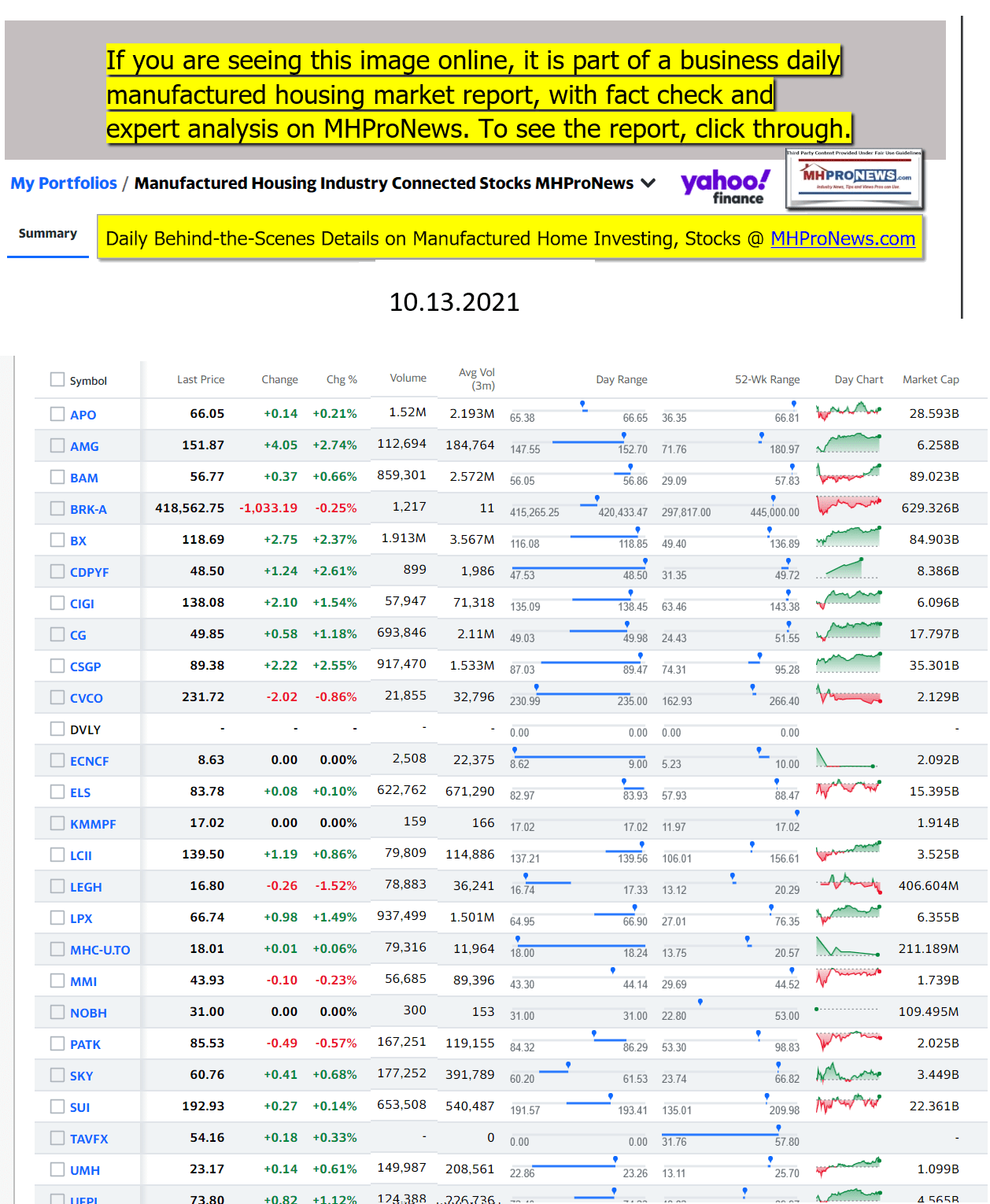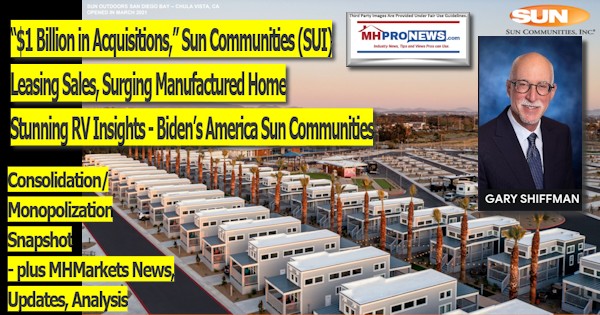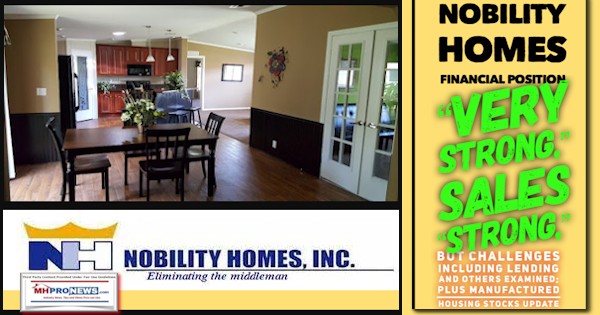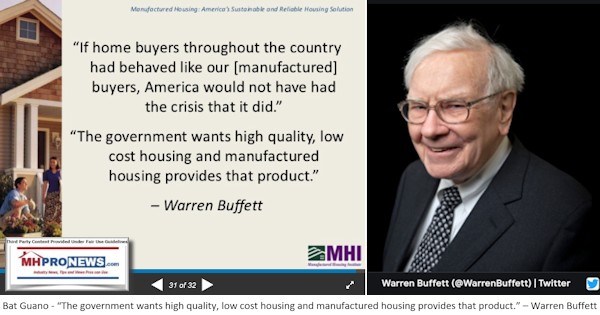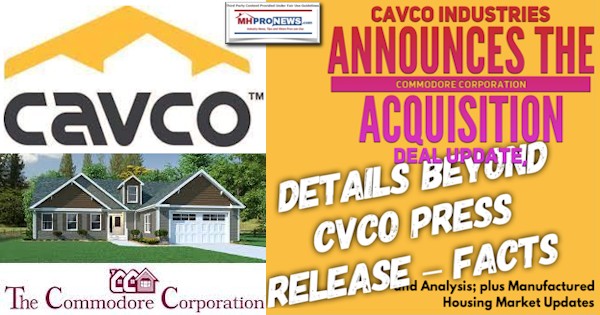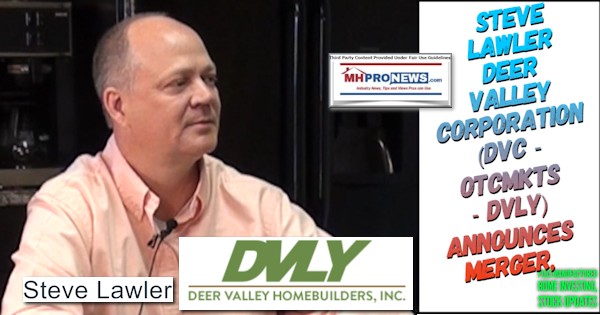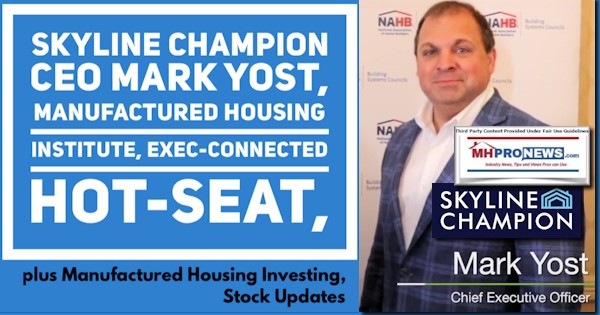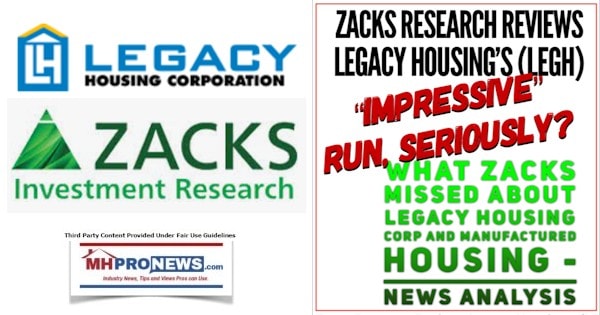 As the Summer of 2021 draws to a close…
Berkshire Hathaway is the parent company to Clayton Homes, 21st Mortgage, Vanderbilt Mortgage and other factory built housing industry suppliers.
· LCI Industries, Patrick, UFPI, and LP each are suppliers to the manufactured housing industry, among others.
· AMG, CG, and TAVFX have investments in manufactured housing related businesses. For insights from third-parties and clients about our publisher, click here.
Enjoy these 'blast from the past' comments.
MHProNews. MHProNews – previously a.k.a. MHMSM.com – has celebrated our 11th year of publishing, and is starting our 12th year of serving the industry as the runaway most-read trade media.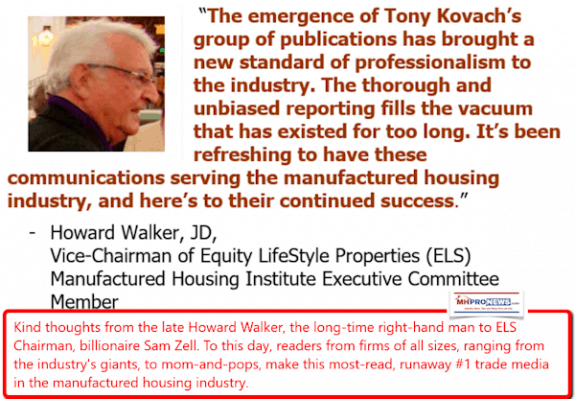 Sample Kudos over the years…
It is now 11+ years and counting…
Learn more about our evolutionary journey as the industry's leading trade media, at the report linked below.
· For expert manufactured housing business development or other professional services, click here.
· To sign up in seconds for our industry leading emailed headline news updates, click here.

Disclosure. MHProNews holds no positions in the stocks in this report.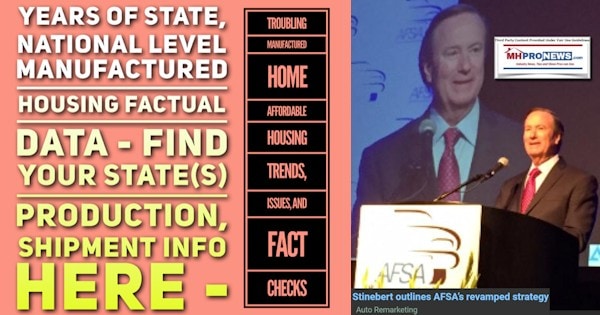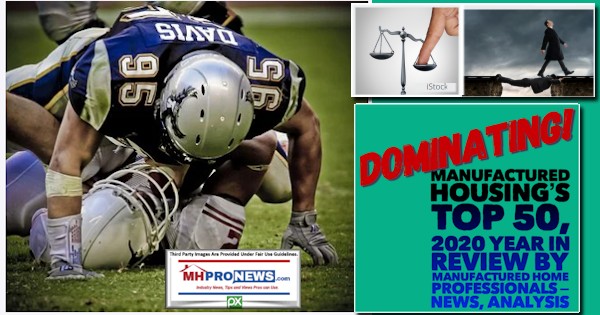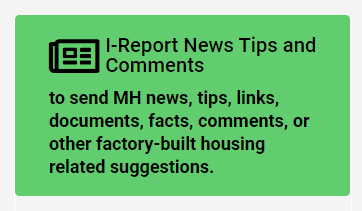 That's a wrap on this installment of "News Through the Lens of Manufactured Homes and Factory-Built Housing" © where "We Provide, You Decide." © (Affordable housing, manufactured homes, stock, investing, data, metrics, reports, fact-checks, analysis, and commentary. Third-party images or content are provided under fair use guidelines for media.) (See Related Reports, further below. Text/image boxes often are hot-linked to other reports that can be access by clicking on them.)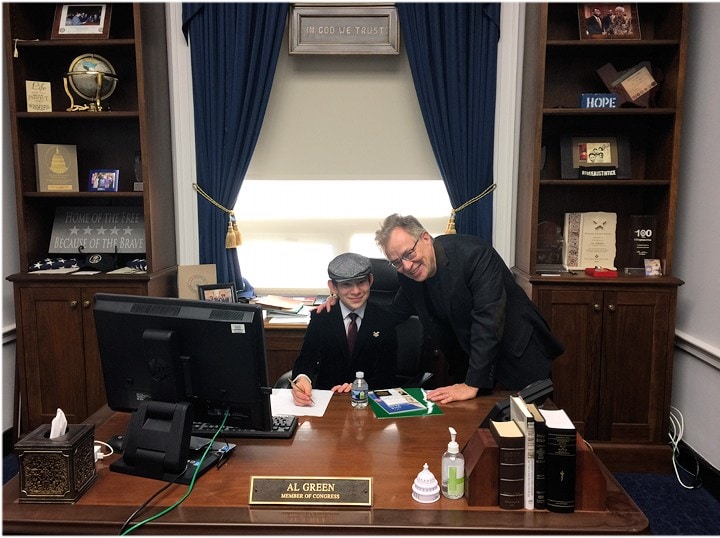 By L.A. "Tony" Kovach – for MHProNews.
Tony earned a journalism scholarship along with numerous awards in history. There have been several awards and honors and also recognition in manufactured housing. For example, he earned the prestigious Lottinville Award in history from the University of Oklahoma, where he studied history and business management. He's a managing member and co-founder of LifeStyle Factory Homes, LLC, the parent company to MHProNews, and MHLivingNews.com. This article reflects the LLC's and/or the writer's position, and may or may not reflect the views of sponsors or supporters.