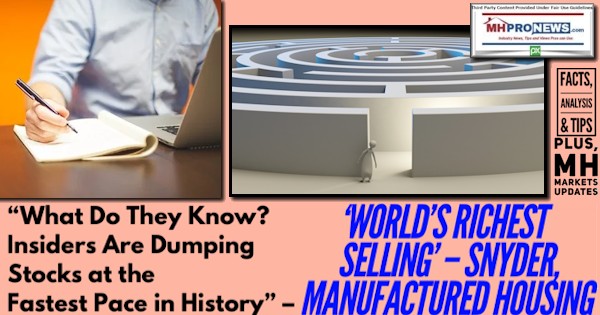 The popular and eclectic Zero Hedge site has featured author Michael Snyder's fascinating look into the headline question: "What do they know? Insiders are dumping stocks at the fastest pace in history." Regular and detail-minded MHProNews readers will recall our report on data via Benzinga that reflected that Skyline Champion (SKY) insiders have been selling, selling, selling. Certainly, others in our profession have sold more than they have bought too. This report, analysis, and commentary will build on certain known information that should reminds all why it is important to look at the big picture details, the industry specific facts and trends, and the ongoing necessity to sift the pure wheat out of the deceptive chaff.
Following this from author and economic blogger Michael Synder, used with permission, will be industry related information, more MHProNews analysis and commentary in brief. That will be followed by our business daily recap of our time-saving and often insightful left-right headlines, plus the graphical snapshots of major and manufactured home market connected equities at the closing bell.
What Do They Know? Insiders Are Dumping Stocks At The Fastest Pace In History
By Michael Synder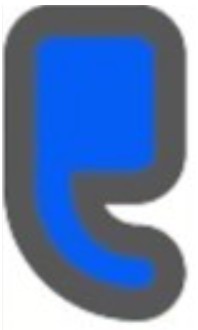 Why are CEOs and corporate insiders selling their stocks at a far faster rate than we have ever seen before?  Do they know something that the rest of us do not?  If stock prices are going to continue soaring into the stratosphere like many in the mainstream media are suggesting, these insiders that are dumping stocks like there is no tomorrow will miss out on some absolutely enormous profits.  On the other hand, if a colossal market crash is coming in 2022, then 2021 was absolutely the perfect time to get out.  As I have said countless times before, you only make money in the stock market if you get out in time.  Could it be possible that many of the richest people in the world have picked the absolutely perfect moment to pull the trigger?
According to CNBC, CEOs and corporate insiders have sold 69 billion dollars worth of stock so far this year.  That is a new all-time record, and it is a whopping 30 percent higher than last year…
CEOs and corporate insiders have sold a record $69 billion in stock in 2021, as looming tax hikes and lofty share prices encourage many to take profits.
From Satya Nadella at Microsoft to Jeff Bezos and Elon Musk, CEOs, founders and insiders have been cashing in their stock at the highest pace on record.
As of Monday, sales by insiders are up 30% from 2020 to $69 billion, and up 79% versus a 10-year average, according to InsiderScore/Verity, which excludes sales by large institutional holders.
[ZH: Jixa Analytics' Ashish Singal has aggregated all insider sales, calculating that they hit $385bn in 2021 – already well surpassing the prior record made way back in 2013]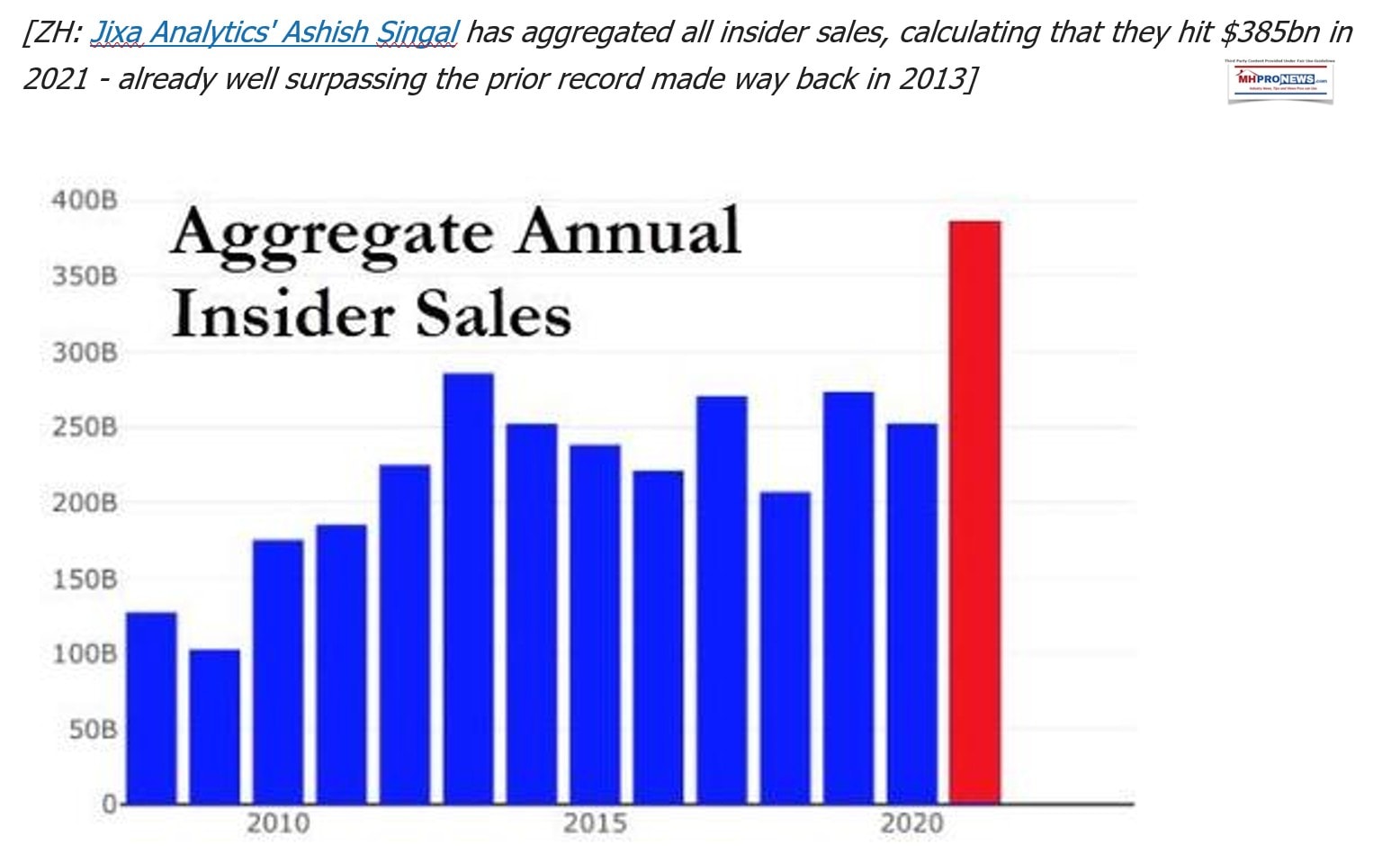 [ZH: On a monthly basis, for November, we have cross $50bn in aggregate sales for the first time!]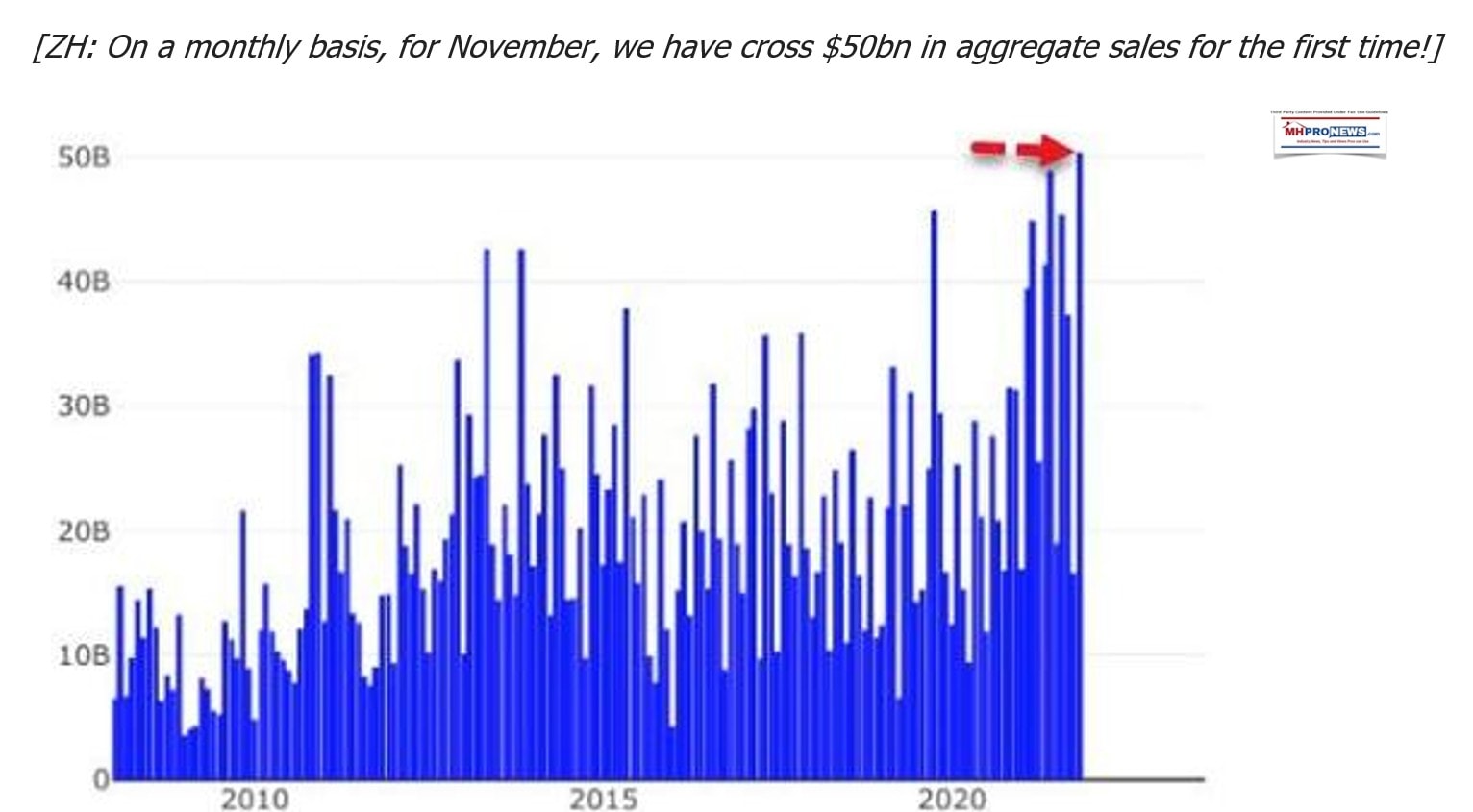 Interestingly, this fire sale has come to a crescendo just as the U.S. economy has reached a critical turning point.  We are in the midst of the worst supply chain crisis in our history, inflation has reached levels that we haven't seen since the 1970s, and the rising violence in our streets is depressing economic activity in many of our largest urban areas.
Over the past two years, the federal government has borrowed and spent trillions of dollars that we could not afford to spend.  During that same period, the Federal Reserve has pumped trillions upon trillions of fresh dollars into the financial system.  They took these measures in a desperate attempt to resuscitate the economy, and we certainly did experience a "sugar high" for a little while.
But now there are all sorts of signs that the economy is starting to slow down once again.  For example, sales on Black Friday were down 28.3 percent compared to 2019 levels…
Traffic at retail stores on Black Friday dropped 28.3% compared with 2019 levels, as Americans shifted more of their spending online and kicked off their shopping earlier in the year, according to preliminary data from Sensormatic Solutions.
The apologists in the mainstream media would have us believe that retail sales are down because online sales are booming.
But that is not true.
In fact, sales on Cyber Monday were down for the first time ever…
Consumers logged online Monday and spent $10.7 billion, marking a 1.4% decrease from year-ago levels, according to data released Tuesday by Adobe Analytics.
This year's tally marks the first time that Adobe has tracked a slowdown in spending on major shopping days. The firm first began reporting on e-commerce in 2012, and it analyzes more than 1 trillion visits to retailers' websites.
This amazes me.
Black Friday and Cyber Monday were both down despite the fact that our leaders have been pouring trillions and trillions of dollars on to the fire.
Meanwhile, the latest manufacturing numbers were a disappointment, and analysts are blaming that on our ongoing supply chain crisis…
Broad swathes of US manufacturing remain hamstrung by supply chain bottlenecks and difficulties filling staff vacancies. Although November brought some signs of supply chain problems easing slightly to the lowest recorded for six months, widespread shortages of inputs meant production growth was again severely constrained to the extent that the survey is so far consistent with manufacturing acting as a drag on the economy during the fourth quarter.
Of course the mainstream media continues to try to put a positive spin on our economic woes.
For example, CNN just published an article entitled "Why inflation can actually be good for everyday Americans and bad for rich people".
If what they are saying is true, why don't we push inflation to the max?
Let's have every home cost at least a million dollars, let's have a loaf of bread cost 20 bucks, and let's make gasoline so expensive that it will make your eyes bleed when you see the prices at your local gas station.
Won't that be just great for hard working Americans everywhere?
Needless to say, I am just being facetious.
Inflation is destroying our standard of living, and more Americans are falling out of the middle class with each passing day.
As if we didn't already have enough on our plates, now Omicron has arrived in the United States…
The United States' first confirmed case of the Omicron coronavirus variant has been identified in California.
In a White House news briefing, Dr. Anthony Fauci, director of the National Institute of Allergy and Infectious Diseases, said the case was in an individual who traveled from South Africa on November 22 and tested positive for Covid-19 on November 29.
As I discussed the other day, there is absolutely no reason for all of the hysteria that we are currently witnessing.  At this stage, it does not appear that Omicron is any more dangerous than the other variants that are currently floating around.
But that isn't going to stop global leaders from doing even more damage to the world economy.
We are already seeing more travel restrictions and more mandates, but there is not even a single confirmed case of anyone dying from Omicron yet.
If politicians are going to get this irrational over Omicron, how are they going to respond when things start getting really crazy in the years ahead?
You might want to start thinking about that.
So much of the economic damage in the past couple of years has been self-inflicted, and a lot more self-inflicted pain is on the way.
Meanwhile, CEOs and corporate insiders are selling off their stocks at a pace that is raising a lot of eyebrows.
Just like you and I, can they feel what is coming?
There are so many clouds on the horizon, and personally I have such a bad feeling about 2022. ##
About author Michael Snyder: It is finally here! Michael's new book entitled "7 Year Apocalypse" is now available in paperback and for the Kindle on Amazon. ###
Benzinga Reveals Insider Trading by Skyline Champion Executives – Sell, Sell, Sell – MHI Tipster – Is Cavco-Like SEC Probe of SKY Leaders Ahead? Plus, Manufactured Housing Market Updates
Additional Information, More MHProNews Analysis and Commentary in Brief
Linked above for MHProNews reader convenience is our recent report based upon data compiled by Benzinga. It reflects a steady sell pattern by insiders at Skyline Champion (SKY), a Manufactured Housing Institute (MHI) member. There are other insider trades, of course, beyond those at SKY. Some of those will be examined in a planned periodic series. Suffice it to say for now that there can be a range of reasons (see the report linked above) that motivates such sales.
One doesn't have to buy into all of Snyder's thinking in order to see the relevance of his insights on this specific issue of insider stock sales. Things occur for a reason. When there are such significant numbers of insider sales, it should raise questions for those of us who are not members of the inner circle of leadership at the Civic Alliance or the World Economic Forum (WEF). These 'insiders' have to speak in 'code' or they won't be successful at achieving the goals that Buffett has flatly said is their aim. Said Buffett in the quote shown further below, the wealthy want more money and more power. To achieve that, they must deceive and divide enough of society to keep their candidates in office. That, from their vantagepoint, gives them the best chance to avoid the pitchforks.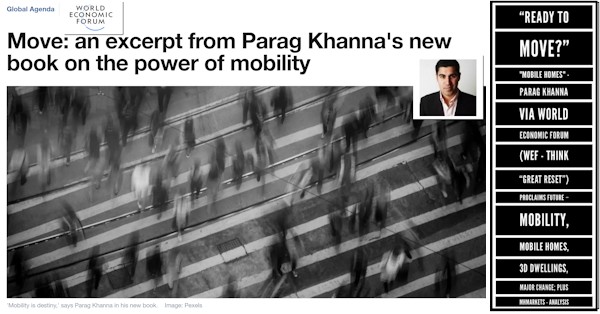 There are risks and benefits from oversimplification. That disclaimer noted, let's oversimplify for a few moments to glean a keen takeaway from billionaire Nick Hanauer. But that takeaway is, as is often the case, a mix of well supported facts that are found amidst an agenda. 
Bill Gates, I Implore You to Connect Some Dots https://t.co/uHAx40bL3H

— Nick Hanauer (@NickHanauer) November 11, 2019
Here's the good news: beginning January 1, anyone raking in multimillion-dollar profits from stock transactions will no longer be able to do so without paying what they owe in taxes in Washington, and those taxes will fund education for WA kids. https://t.co/ipQLCOPI38

— Civic Action (@civicaction) December 3, 2021
We have to pass the infrastructure package and Build Back Better legislation — and, as part of that, #taxtherich. It's wildly popular because it's the right thing to do. Let's get it done.

— Nick Hanauer (@NickHanauer) October 26, 2021
Those tweets by Hanauer speak volumes, but the last one especially so. Hanauer, readers are reminded, was the author of an insightful op-ed on Politico during the Obama-Biden Administration. Those on the political left, and all others, should pay close attention to this.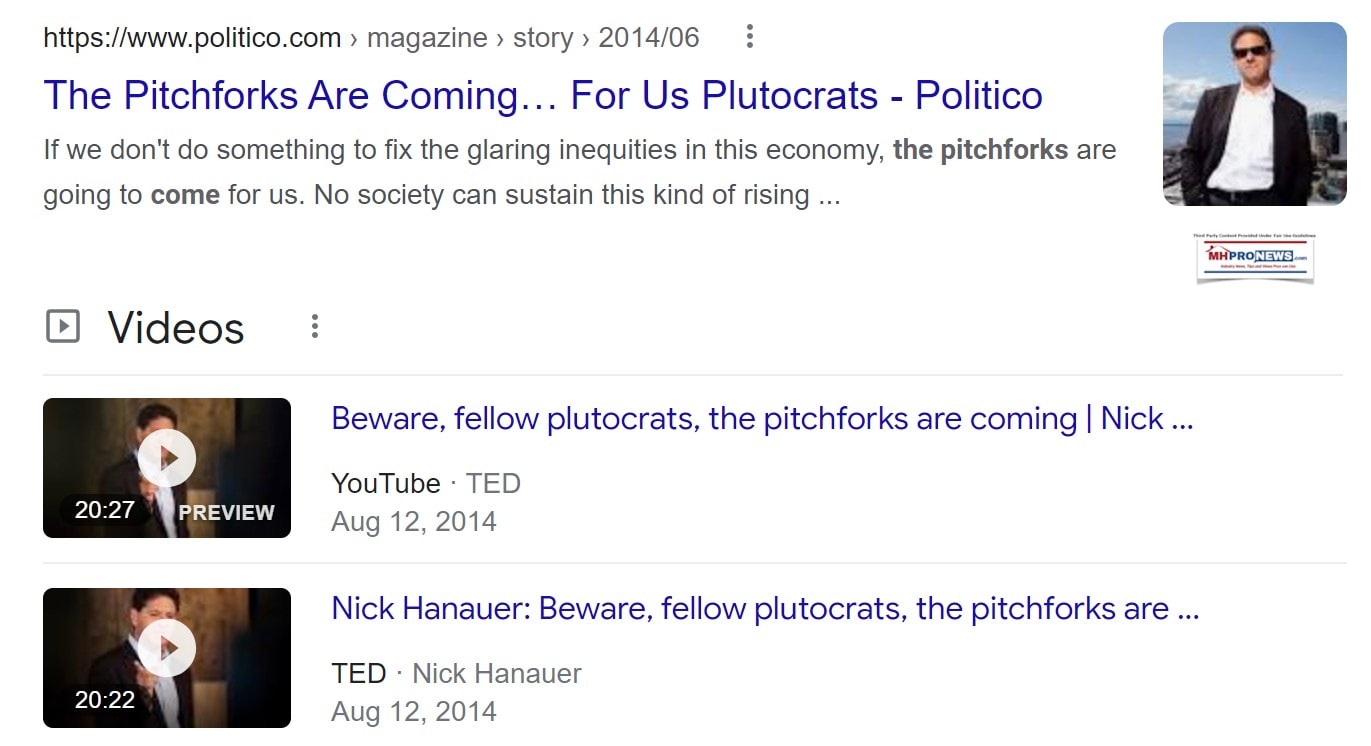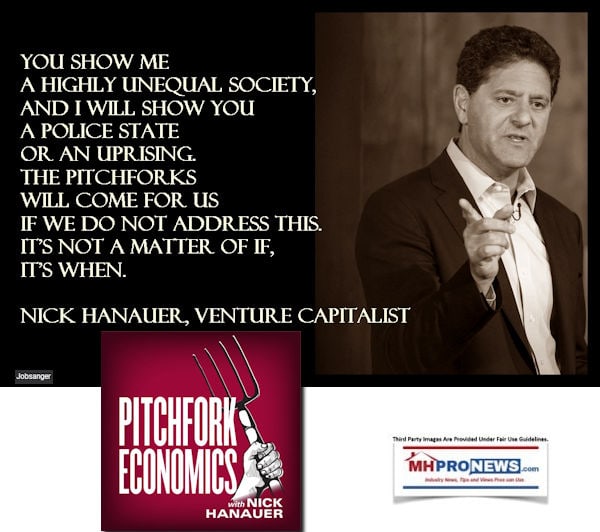 This rising inequality Hanauer was describing was occurring when? Objectively, it has been taking place during both Republican and Democratic Administrations dating back well into the 20th century. But it was occurring with enough particular velocity during the Obama-Biden years that it was then when Hanauer made his pitch, pardon the pun, for Pitchfork Economics.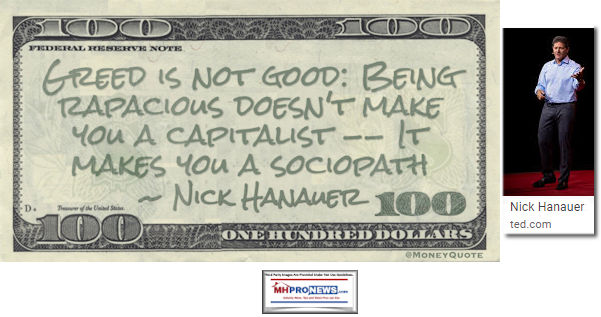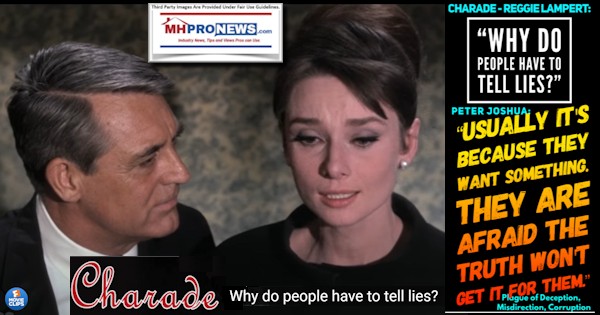 As MHProNews alluded to before, that pitch by Hanauer was in part a head fake. It was and arguably remains a fine example of paltering. Absolutely, there are Republican politicians who are in the sway of the deep pockets in America (and sadly, beyond). But there is clear evidence that there are more big donors on the Democratic side than the GOP.
https://www.businessinsider.com › Life › Politics
Nov 22, 2019 — Approximately 100 of the United States' 705 billionaires have donated to candidates seeking the Democratic presidential nomination alone.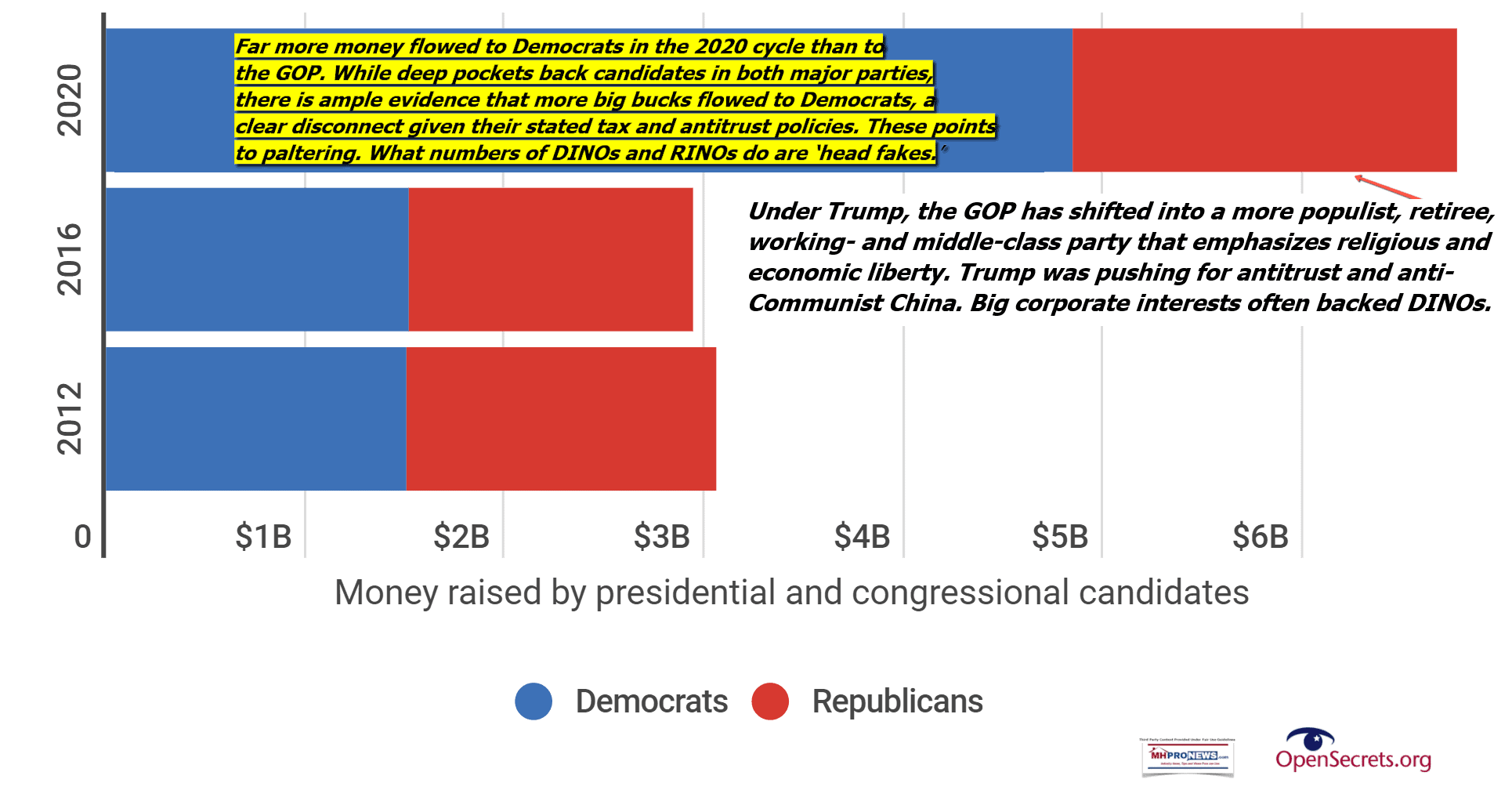 That may seem odd at first, because Democrats are routinely talking about taxing the rich, for example. But once more, this is the dark genius of paltering, and what was perhaps the key takeaway from Hanauer's missive. Who was Hanauer addressing? Clearly, he knew others would 'tune in,' but he addressed his fellow plutocrats and oligarchs. Hanauer's message? The pitchforks would come for them, OR there would be a police state.
What is it that several thoughtful voices on the left and right have said in the past year or so? The threat to personal liberty is coming from deep pocket business tycoons and wannabe tyrants that skew Democratic.  Warren Buffett has said so previously and more recently.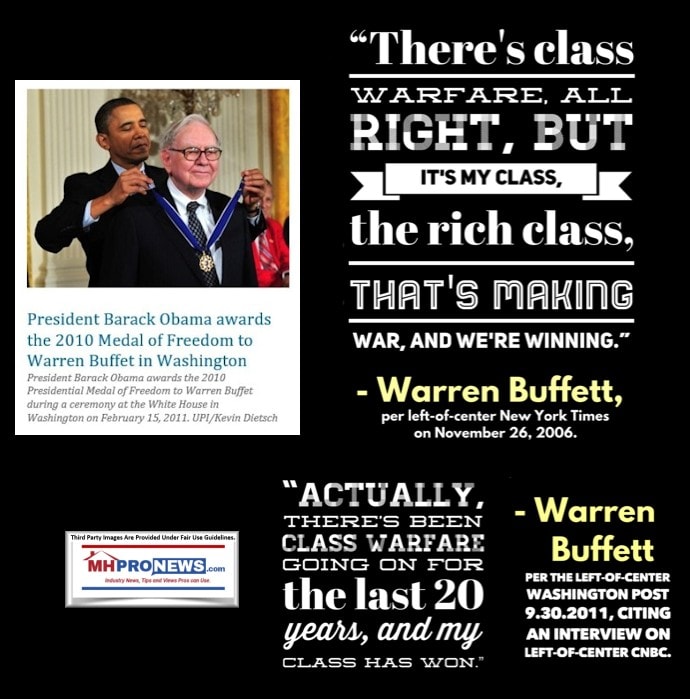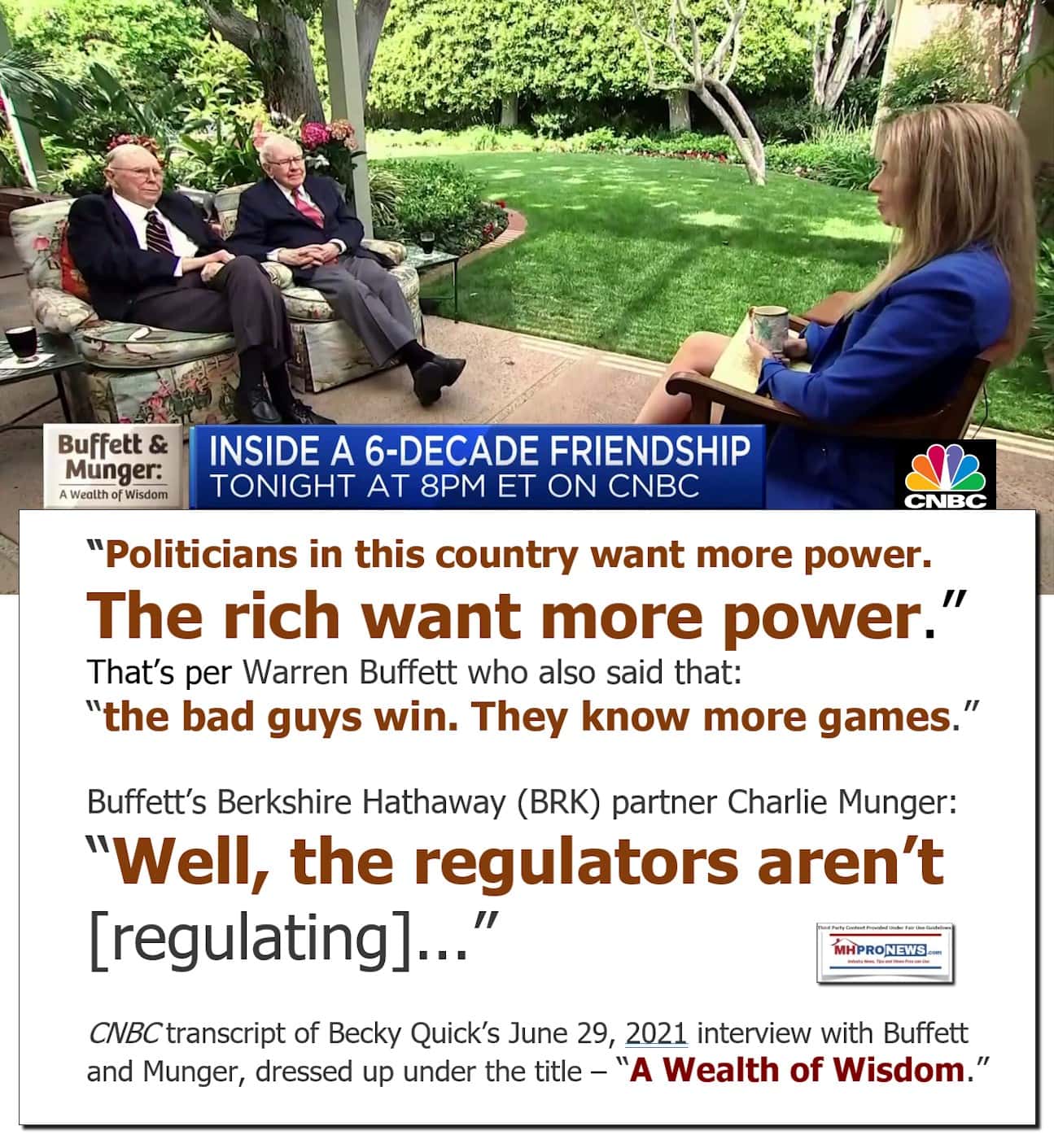 The threat to personal, economic, religious and other liberties are largely coming from the political left. The billionaire class dominates the Democrats. Under President Trump, the GOP or Republican Party shifted more towards a populist "America First" and "Americans First" mantra. Trump certainly tapped into deep pockets himself. To juice the economy, the tax and regulatory reform program he managed to enact into law benefited the wealthy in certain ways. But the outcome was a surge in lower and middle class earning.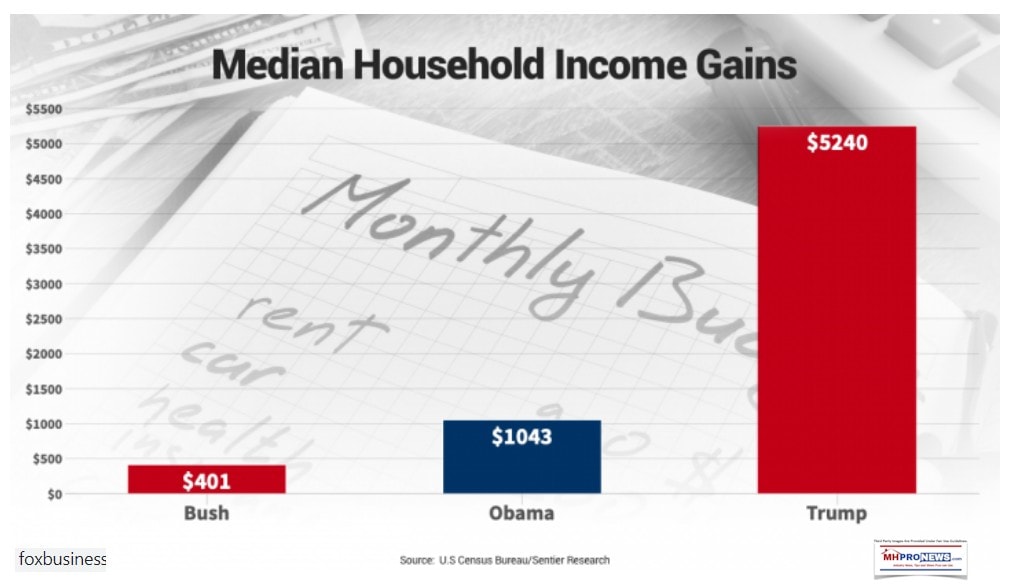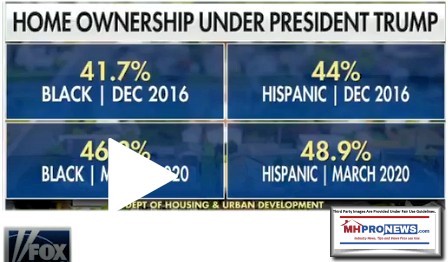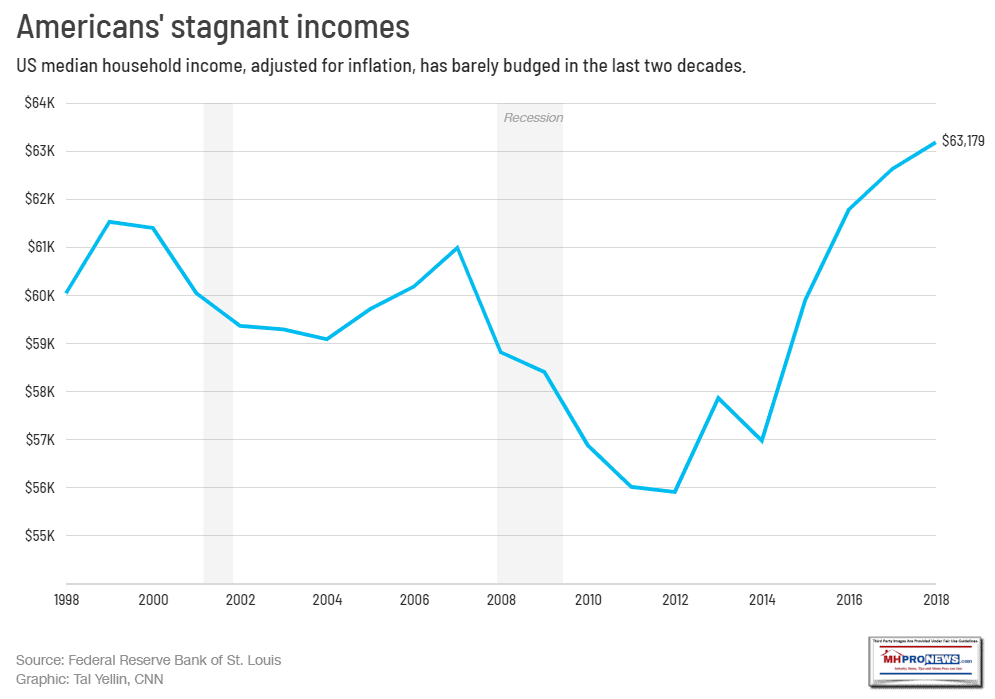 Based upon his first four years in office, had the trend continued, Democratic leaders and their deep pocket backers would have lost decades of devious methods that have been deployed to keep much of the economic benefits flowing to the top while suppressing the earning power of the lower and middle class. Exporting jobs to China, or open borders policies benefits the wealthy and their corporate interests far more than the vast majority of Americans.
The result? A summer of unrest in 2020 fueled by billionaires that backed causes that routinely harmed the interests of the retired, working class and middle class, including minorities.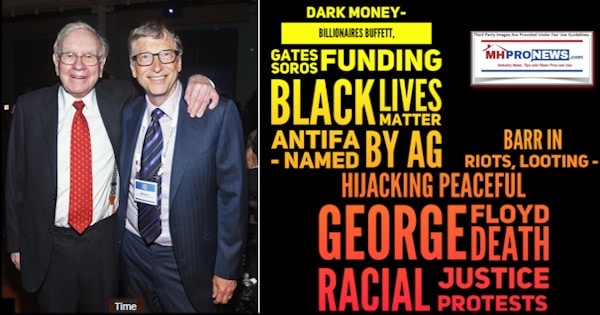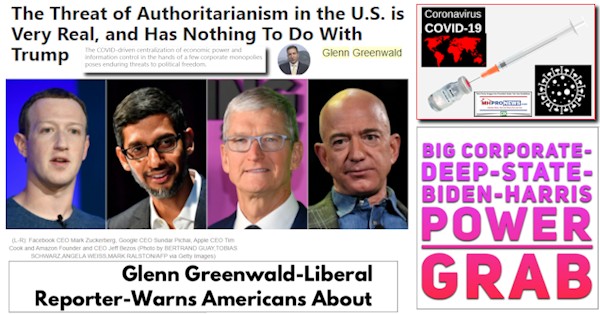 The largely Democratic backing billionaire class could not afford – in their own selfish viewpoints – to let Donald Trump stay in office another four years. Thus, the Civic Alliance.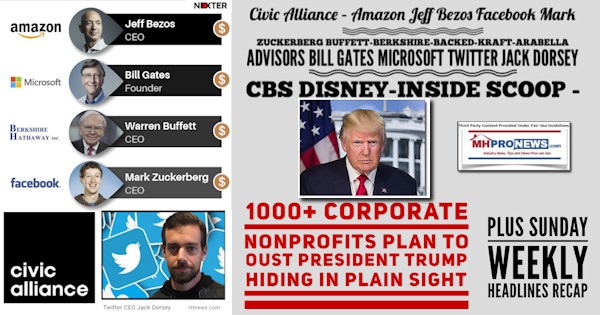 Why are the wealthy selling stocks? There is a race on. There are some who are hedging their bets.
What is the race?
Will the populists, the religious rise up in sufficient numbers to quell the tide of the rising police state? Keep in mind that the power of big tech and what amounts to surveylance state tactics are part of a potential rising police state.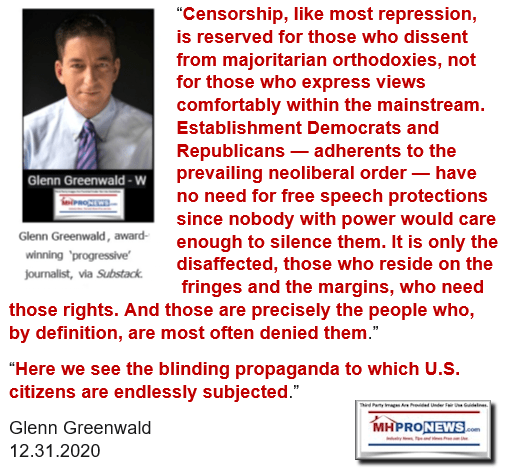 Hanauer was correct in saying a police state would rise if economic inequality was not resolved. But the essence of paltering is to speak deceptively while speaking something that is true. This has become common among numbers (not all) business people, numbers (not all) politicians, numbers (not all) media, religious leaders, etc.
History, we've said before, can be seen as a struggle between those who would conquer and rule over others and those who seek to live freely within the guideposts of eternal truths. It is nonsense for Democratic backing billionaires to ship jobs off to China where slave labor and limited human rights exists and then have them posture that 'black lives matter.' It is duplicity and hypocrisy for some 40 percent of blacks to be aborted, and then claim that 'black lives matter.'  It is madness to say that it doesn't matter that drugs, poverty, and crime are reigning in some minority neighborhoods decades after the racist Democratic President Lydon Banes Johnson (LBJ) launched 'poverty programs' that have trapped blacks and others into poverty, and they in turn have all too often voted for leaders who keep those programs in place.
These are the reasons why authentic history are important.
The battle for the future of America is underway. A recent survey in Maryland says that 88 percent of blacks in Maryland support refunding the police.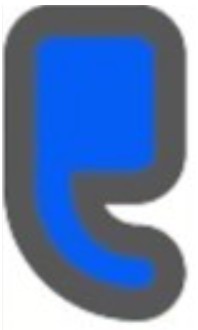 88% of Blacks in Maryland Support Refunding the Police
https://trendingpolitics.com › 88-of-blacks-in-maryland…
1 day ago — Governor Hogan's claim that "Enough is enough. We cannot defund the police. We need to refund the police." appears to be the view that his …
These are among the reasons that record numbers of House Democrats are already announcing that they won't run for reelection in 2020.  But this hopeful sign, like the hopeful signs from the recent 'off year' elections, doesn't mean that the battle is over. Far from it. It is, however, encouraging.
Even with information dominance on the left, growing numbers of Americans from all backgrounds are 'waking up' to what has been occurring in our Republic.  But just as a wounded animal is often the most dangerous, the wounded powers that be in our nation and others are in several ways pressing ahead with their enslaving narratives at an even more frantic pace.
Facts matter. Truth matters. History and trends matter. Our industry is underperforming because the powers that be in our profession wanted it so for their own reasons. Only by exposing the facts, pressing the evidence, and revealing both the meaning of the facts and the solutions can this pattern be broken.
The threats are not over.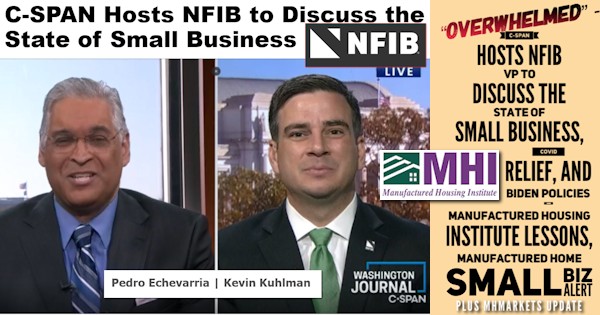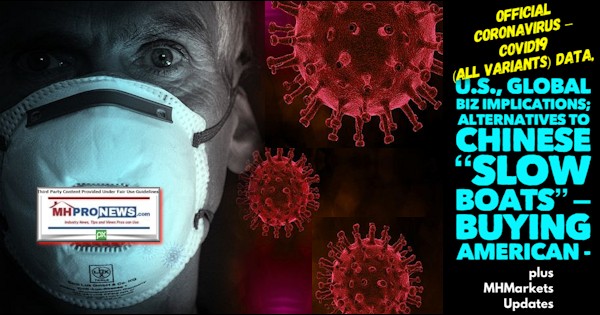 The opportunities for 2022 are real. But they must be founded on a solid, not a shaky, foundation.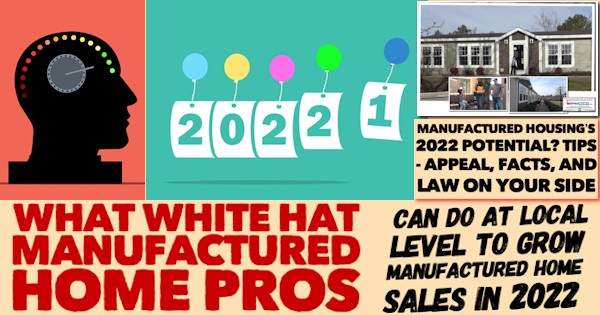 Putting good laws that already exist to work is near the heart of the solution. But that must be done in a moral context, as George Washington and so many American leaders like Martin Luther King Jr and others since have made clear.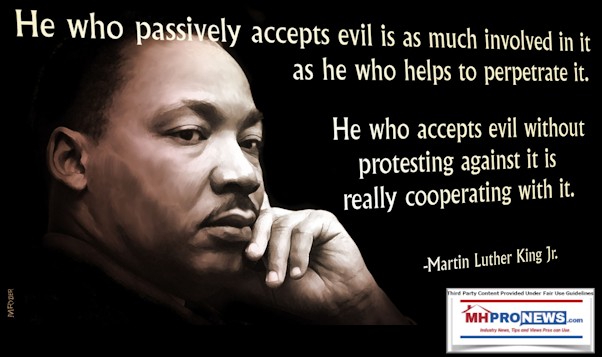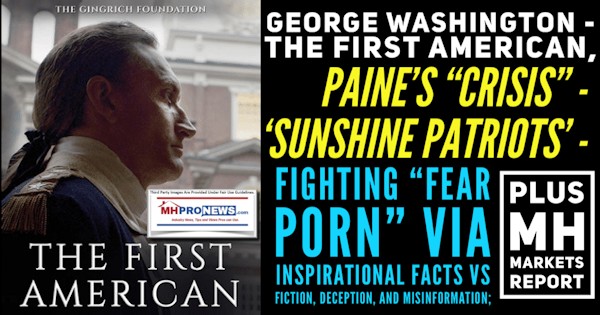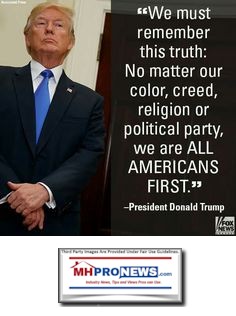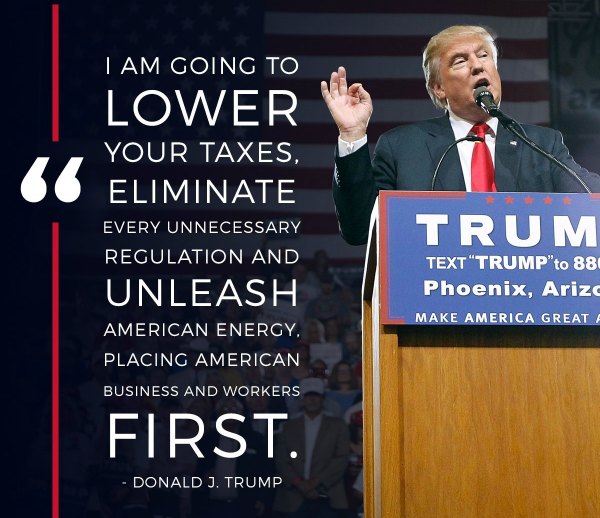 Back to the headline question. Why are insiders selling?
While reasons will vary on an individual basis, the broader case can be made that the insiders are hedging their bets. It would be a mistake to think that insiders who seek to dominate individually or in conjunction with others their particular niche of the economy have given up. It is no exaggeration to say that a contemporary battle is underway for the future of human freedom. This is part of the broader pattern of history for thousands of years. The billionaire class and their political and media fronts recognize that they can't get what they want by being honest. Thus, the paltering masters of 'deception and misdirection' have to be continually exposed.  Ultimately, they must be held to account.  The many can beat the money. But so long as the elites are successful in keeping widespread divisions in place, that becomes more difficult. The truth and enlightened self-interest are the unifying themes that can bring the many into a larger enough coalition to successfully apply good laws to hold them legally to account for the ways they have manipulated our society and industry.
Stay tuned.
##
Next up is our business daily recap of yesterday evening's market report, related left-right headlines, and manufactured housing connected equities.
The Business Daily Manufactured Home Industry Connected Stock Market Updates.  Plus, Market Moving Left (CNN) – Right (Newsmax) Headlines Snapshot. While the layout of this daily business report has been evolving over time, several elements of the basic concepts used previously are still the same. For instance. The headlines that follow below can be reviewed at a glance to save time while providing insights across the left-right media divide. Additionally, those headlines often provide clues as to possible 'market-moving' news items.
Market Indicator Closing Summaries – Yahoo Finance Closing Tickers on MHProNews…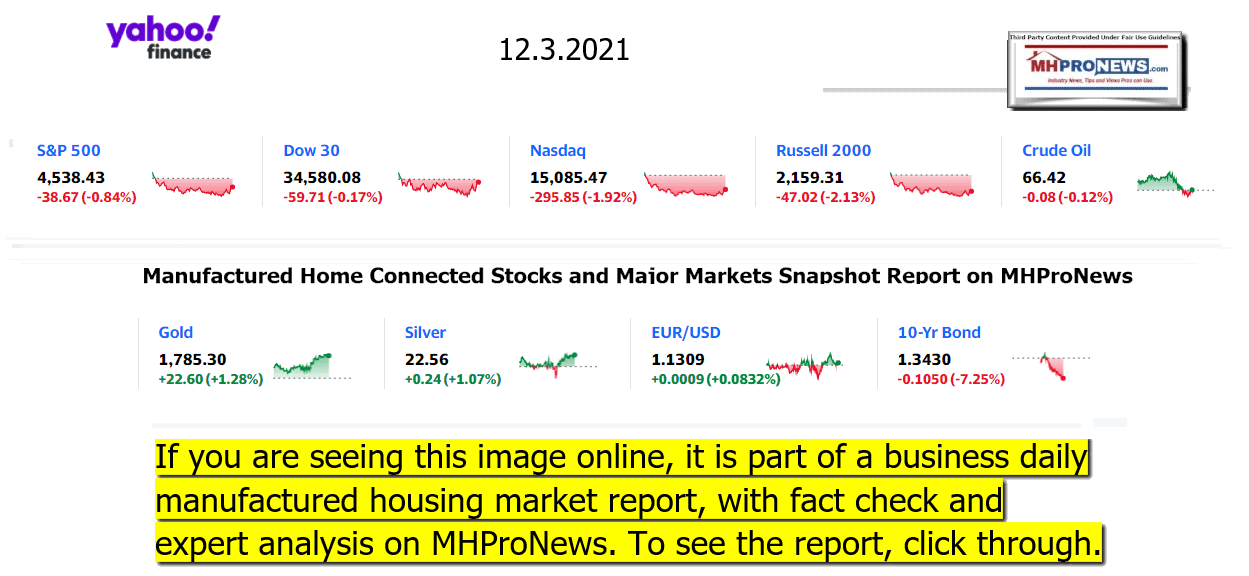 Headlines from left-of-center CNN Business – from the evening of 12.3.2021
Population: 21
Dallas Mavericks owner Mark Cuban looks on ahead of a game between the Mavericks and the Los Angeles Lakers at Staples Center on December 01, 2019 in Los Angeles, California.
Billionaire Mark Cuban buys a small town in Texas, just because
Stocks pull back on weak job gains
3 jobs trends to look out for next year
Why baseball's billionaire owners and millionaire players just can't get along
Chipotle is selling a cilantro soap — and people can't get enough
Burger King is returning the Whopper to its original price
The Tesla 'Cyberquad' ATV still isn't on sale, but a kid version is
Didi is beginning process to leave New York 'immediately' and switch listing to Hong Kong
Here's why the US government is changing rent relief distribution
'This is a crisis now.' Biden official urges Congress to address chip shortage
Fauci calls out Fox for its silence after host compares him to Nazi doctor
Facebook sold ads comparing vaccine to Holocaust
Dollar General is targeting new customers with a new store model and name
Why return-to-office headlines don't reflect the messy reality
Content by LendingTree
How To Reduce Your Monthly House Payment
A "Hiring" sign is displayed during the TechFair LA career fair in Los Angeles, California, U.S., on Thursday, March 8, 2018. The U.S. Department of Labor is scheduled to release initial jobless claims on March 15. Photographer: Patrick T. Fallon/Bloomberg via Getty Images
The US economy added 210,000 jobs in November, far fewer than expected
Not just startups
The new all-electric Volkswagen ID.4 is on display inside a dealership on January 19, 2021 in Thousand Oaks, California.
Ford, General Motors and Volkswagen are cashing in on the electric vehicle hype
A food deliveryman rides past a designated pick-up point of Chinese ride-hailing platform Didi Chuxing on December 3, 2021 in Hangzhou, Zhejiang Province of China.
Didi's delisting sends a clear signal to Wall Street
FAST FOOD
Cars line up at a McDonald's drive-thru on April 22, 2020 in Mill Valley, California.
Drive-thrus are all screwed up. Here's what it'll take to fix them
This rare McDonald's treat is making a comeback
Subway co-founder Peter Buck dies
Papa John's redesigns its logo and stores
McDonald's gets a big boost from celebrities and chicken
SUSTAINABILITY
Mattel wants you to send back your toys when you're done with them
Here's Burger King's new reusable packaging
How tech could make the fashion industry go green
WWF to help big companies meet climate goals
Toblerone and Cadbury switch to sustainable cocoa
Headlines from right-of-center Newsmax – evening of 12.3.2021
House Minority Leader McCarthy Snuffs GOP Fire, Hits Press Hypocrisy
House Minority Leader Kevin McCarthy, R-Calif., said Friday that his party would be better off working on behalf of the American people to stop the Biden administration than engaging in infighting, even if the media keeps pushing the same misguided and one-sided narratives. [Full Story]
Newsmax TV
Texas Rep. Harrison: States Must Fight Biden COVID Mandates | video
Economist Stephen Moore: Inflation, Not Jobs, Real Issue | video
Herd: Biden Admin 'Doesn't Understand' Business Needs | video
Jha: Panicking Over Omicron Won't 'Help Anybody' | video
Fallon to Newsmax: Omicron Panic 'Doesn't Make a Lick of Sense' | video
Wittman: Funding Bill Shows Congress 'Budgeting by Crisis' | video
Boebert: Rep. Omar Showed True Character When She Hung Up on Me | video
More Newsmax TV
Newsfront
Wisconsin's Democratic Governor Vetoes GOP Abortion Bills
Wisconsin's Democratic Gov. Tony Evers vetoed five Republican-authored anti-abortion bills on Friday, two days after the U.S. Supreme Court heard arguments in a case that could curtail if not end a woman's right to abortion.Evers, who is making his support for abortion…… [Full Story]
AP Source: State Department Employees Hacked by NSO Group
The phones of 11 U.S. State Department employees were hacked using [Full Story]
Suspect's Parents Charged in Michigan School Shooting
A prosecutor in Michigan filed involuntary manslaughter charges [Full Story]
Related
Fugitive Team Hunts for School Shooting Suspect's Parents
PETA Launches 'Human' Leather Campaign
People for the Ethical Treatment of Animals, or PETA, has unveiled [Full Story]
Fauci: Vaccine Makers Could Make Omicron-Specific Booster
COVID-19 vaccine makers have contingency plans to deal with the [Full Story]
Related
Outgoing Czech Government to Order Vaccine Mandate for 60+
Texas Rep. Harrison to Newsmax: States Must Fight Biden COVID Mandates
FDA Clears Use of Lilly's COVID-19 Antibody Therapy for Kids
Russia, China Step Up Orbital Attacks as Biden Fumbles Space Force Mission
As Russia and China ramp up the "daily" space attacks targeting [Full Story] | Platinum Article
As Sixth State Finds Omicron Cases, Delta Remains Top Coronavirus Threat
The delta variant is still Americans' leading coronavirus health [Full Story]
LAPD: 'Stay Aware of Surroundings' as Home Robberies Explode
More than 150 home robberies have been reported in Los Angeles this [Full Story]
RNC Chief McDaniel Blasts Biden's Jobs Report
Republican National Committee Chairwoman Ronna McDaniel is slamming [Full Story]
Biden Signs Gov't Funding Bill Into Law, Averts Shutdown
President Joe Biden on Friday signed legislation funding federal [Full Story]
House Minority Leader McCarthy Snuffs GOP Fire, Blasts Press Corps Hypocrisy
House Minority Leader Kevin McCarthy, R-Calif., admitted Friday his [Full Story] | video
Biden Warns Russia's Vladimir Putin Against Ukraine Invasion
President Joe Biden on Friday vowed to make it "very, very difficult" [Full Story]
Teens Join Workforce as Employers Try to Fill Jobs
Even as adults dropped out of the workforce, teenagers jumped in – [Full Story]
'Dukes of Hazzard' Star John Schneider Criticizes Alec Baldwin Interview
John Schneider, who starred on the "Dukes of Hazzard," released a [Full Story]
Virginia GOP Completes Sweep of Elections With House Win
A three-judge panel overseeing a recount in a close Virginia Beach [Full Story]
Biden Catches a Cold, Blames Grandson
President Joe Biden has at least one thing in common with thousands [Full Story]
European Powers Voice 'Disappointment and Concern' at Iranian Stance in Nuclear Talks
Senior diplomats from France, Britain and Germany taking part in [Full Story]
Loser Plan B? Supreme Court Reform Momentum Builds for Dem Sens
As the Supreme Court revisited the constitutionality of abortion this [Full Story]
Economist Stephen Moore to Newsmax: Inflation, Not Jobs Real Issue
The real problem with the economy isn't that there aren't enough jobs [Full Story] | video
Vatican Takes in 12 Migrants as Pope Denounces Indifference
Pope Francis on Friday denounced the "indifference" that the West [Full Story]
Ford's Goal: World's #2 Electric Vehicle Maker Within Two Years
Ford Motor Co expects to be the world's second largest electric [Full Story]
Jha to Newsmax: Panicking Over Omicron Won't 'Help Anybody'
Many variants of the coronavirus that causes COVID-19 have come and [Full Story] | video
Job Growth Misses Expectations in November; Unemployment Dips to 4.2 Percent
S. employment increased far less than expected in November, likely [Full Story]
Fuel in Tap Water Alarms Pearl Harbor Military Families
Cheri Burness' dog was the first to signal something was wrong with [Full Story]
US Pushes Global Effort to Limit Access to Surveillance Technology
The U.S. expects to lead a worldwide effort to restrict exports of [Full Story]
Unvaccinated Marines, Navy Now Total 19K After 'Discrepancies' Found
The number of vaccine holdouts in active-duty Marines and Navy [Full Story]
Pentagon Adds UFO Office, but Disclosure Could Still Prove Alien Concept
The government has yet to reveal potential explanations – worldly or [Full Story] | Platinum Article
BioNTech CEO Says Possible to Adapt Vaccine Quickly for Omicron
Germany's BioNTech should be able to adapt its coronavirus vaccine [Full Story]
Nikki Haley Warns GOP for '22 Red Wave: 'We Can't Be Arrogant'
The bellwether victory of Gov.-elect Glenn Youngkin in Virginia was a [Full Story]
Jetpacks, Flying Cars and Taxi Drones: Transport's Future Is in the Skies
Paramedics with jetpacks, border police in flying cars and city [Full Story]
Milley: Indicators of Russian Military Moves Are Worrying
The United States is tracking enough indicators and warnings [Full Story]
More Newsfront
Finance
Fewer Americans Staying on Job Sidelines Due to COVID, Survey Shows
The number of Americans not looking for jobs over the previous four weeks because of the COVID-19 pandemic dipped in November but remained well above one million people, a Labor Department survey showed on Friday…. [Full Story]
5 Key Takeaways From the November Jobs Report
Major Shakeup at Twitter Under New CEO Agrawal
FDA Clears Use of Lilly's COVID-19 Antibody Therapy for Kids
Evergrande Warns It Is About to Run Out of Money
More Finance
Health
California Confirms 1st US Case of COVID-19 Omicron Variant
A person in California became the first in the U.S. to have an identified case of the COVID-19 omicron variant, U.S. officials said Wednesday as scientists continue to study the risks posed by the new strain of the virus…. [Full Story]
FDA Clears Use of Lilly's COVID-19 Antibody Therapy for Kids
Study: Risk of COVID-19 Infection Lower on Windy Days
Gallup Poll: Americans With 'Excellent' Mental Health Hits 2-Decade Low
Past COVID Infection May Not Fend Off Omicron: Study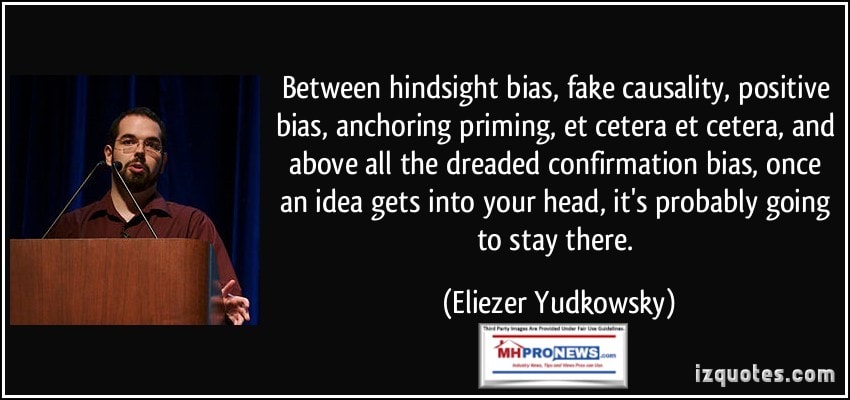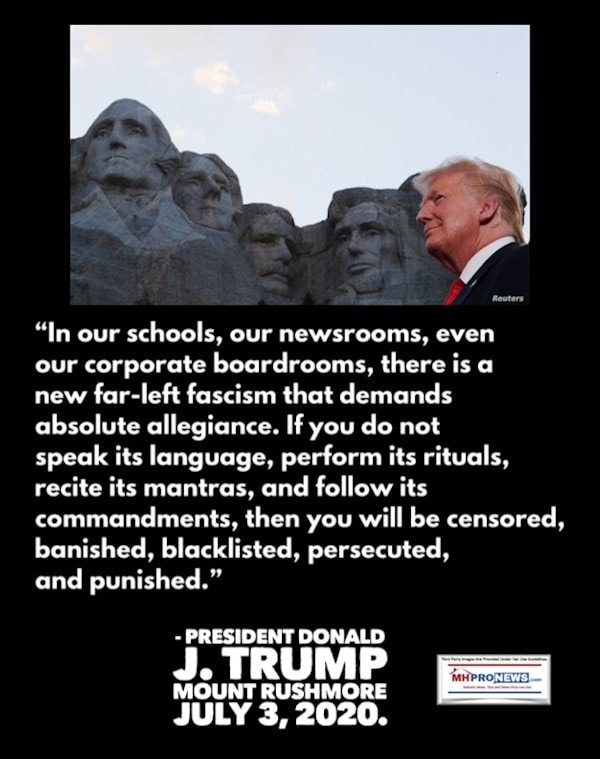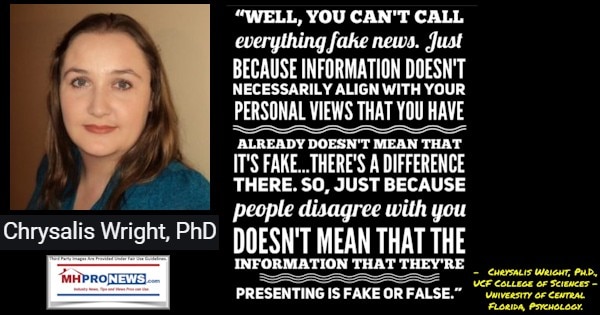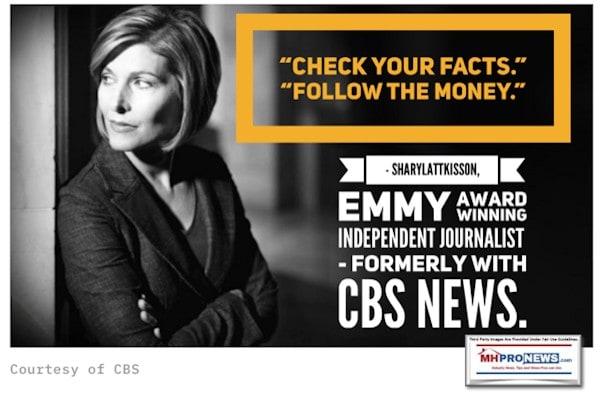 Manufactured Housing Industry Investments Connected Equities Closing TickersSome of these firms invest in manufactured housing, or are otherwise connected, but may do other forms of investing or business activities too.
NOTE: The chart below includes the Canadian stock, ECN, which purchased Triad Financial Services, a manufactured home industry lender
NOTE: Drew changed its name and trading symbol at the end of 2016 to Lippert (LCII).
NOTE: Deer Valley was largely taken private, say company insiders in a message to MHProNews on 12.15.2020, but there are still some outstanding shares of  the stock from the days when it was a publicly traded firm.  Thus, there is still periodic activity on DVLY.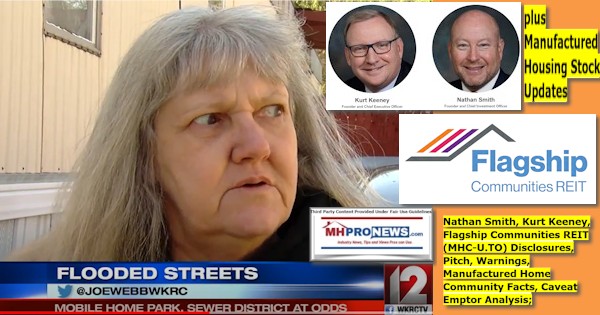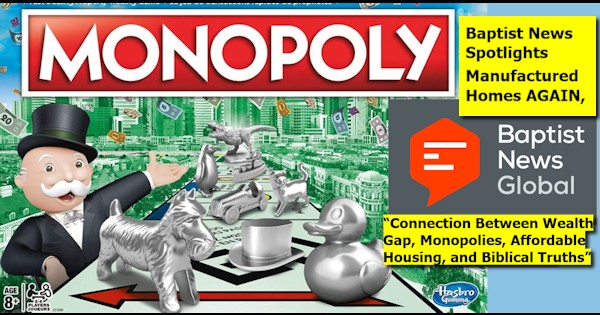 https://www.manufacturedhomelivingnews.com/clayton-homes-gc-thomas-tom-hodges-manufactured-housing-institute-chairman-slapped-by-bpr-complaint-facts-claims-why-it-matters-to-affordable-housing-seekers/

https://www.manufacturedhomepronews.com/masthead/project-saturn-code-name-monarch-sec-v-cavco-stegmayer-et-al-federal-suit-revelations-about-cavco-skyline-champion-other-manufactured-housing-brands-apparen/

https://www.manufacturedhomepronews.com/steve-lawler-deer-valley-corporation-dvc-otcmkts-dvly-announces-merger-plus-manufactured-home-investing-stock-updates/

https://www.manufacturedhomepronews.com/nobility-homes-financial-position-very-strong-sales-strong-but-challenges-including-lending-and-others-examined-plus-manufactured-housing-stocks-update/

  https://www.manufacturedhomelivingnews.com/consumer-alert-state-records-years-of-negligence-safety-violations-greedy-greedy-sun-communities-ripped-by-residents-manufactured-homes-dam/

Note: depending on your browser or device, many images in this report can be clicked to expand. Click the image and follow the prompts
As  2021 draws to a close

…

Berkshire Hathaway is the parent company to Clayton Homes, 21st Mortgage, Vanderbilt Mortgage and other factory built housing industry suppliers.


·

LCI Industries, Patrick, UFPI, and LP each are suppliers to the manufactured housing industry, among others.




·

AMG, CG, and TAVFX have investments in manufactured housing related businesses.

For

insights from third-parties and clients about our publisher

, click here.


Enjoy these 'blast from the past' comments.

MHProNews. MHProNews – previously a.k.a. MHMSM.com – has celebrated our 11th year of publishing, and is starting our 12th year of serving the industry as the runaway most-read trade media.

Sample Kudos over the years…

It is now 11+ years and counting…

Learn more about our evolutionary journey as the industry's leading trade media, at the report linked below.

· For expert manufactured housing business development or other professional services, click here.
· To sign up in seconds for our industry leading emailed headline news updates, click here.

Disclosure. MHProNews holds no positions in the stocks in this report.

https://www.manufacturedhomepronews.com/years-of-state-national-level-manufactured-housing-factual-data-find-your-states-production-shipment-info-here-troubling-manufactured-home-affordable-housing-trends-issues-and-fact-checks/

https://www.manufacturedhomepronews.com/dominating-manufactured-housings-top-50-2020-year-in-review-by-manufactured-home-professionals-news-analysis/

To get our x2 weekly industry-leading emailed news headlines, click here. http://eepurl.com/bl-9t5

We recommend that news tips NOT use company, nonprofit or organizational emails or cell phones. To report a news tip, click the image above or send an email to iReportMHNewsTips@mhmsm.com – To help us spot your message in our volume of email, please put the words NEWS TIP or COMMENTS in the subject line.

That's a wrap on this installment of "News Through the Lens of Manufactured Homes and Factory-Built Housing" © where "We Provide, You Decide." © (Affordable housing, manufactured homes, stock, investing, data, metrics, reports, fact-checks, analysis, and commentary. Third-party images or content are provided under fair use guidelines for media.) (See Related Reports, further below. Text/image boxes often are hot-linked to other reports that can be access by clicking on them.)

All on Capitol Hill were welcoming and interested. But Congressman Al Green's office was tremendous in their hospitality. Our son's hand is on a package that included a copy of the Constitution of the United States and other goodies. Tamas has grown considerably since this photo was taken. 

By L.A. "Tony" Kovach – for MHProNews.
Tony earned a journalism scholarship along with numerous awards in history. There have been several awards and honors and also recognition in manufactured housing. For example, he earned the prestigious Lottinville Award in history from the University of Oklahoma, where he studied history and business management. He's a managing member and co-founder of LifeStyle Factory Homes, LLC, the parent company to MHProNews, and MHLivingNews.com. This article reflects the LLC's and/or the writer's position, and may or may not reflect the views of sponsors or supporters.