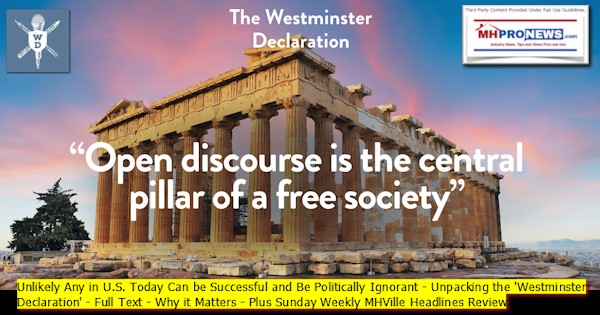 There is a case to be made that information is not only useful but it can be powerful. That implies a reverse truth. Namely, a lack of sound information is limiting. While free speech will always have its challenges, without free speech there are tremendous risks. When some palter, propagandize, equivocate, or lie, the counter to that has to be information that exposes the paltering, prevarication, and dishonesty. Those notions are true in our profession and all others. The importance of debunking dishonesty is embraced by ancient and modern wisdom and spiritual beliefs. These are among the reasons why MHProNews is presenting the full text of The Westminster Declaration, which will be followed by brief remarks, and our customary Sunday Weekly MHVille headlines in review, and a unique postscript. Note that while many of The Westminster Declaration signatories document are Americans in the U.S., because it was published in England, it is the British spelling of centre (instead of center) and some other quirks between their version of English and that used in the U.S. that follows.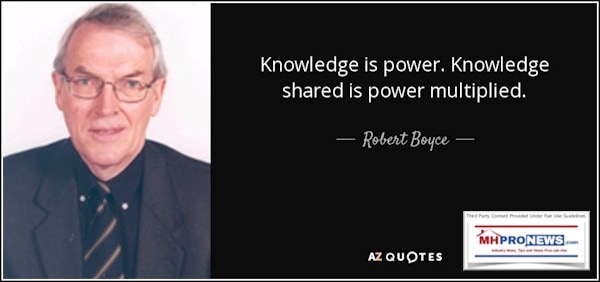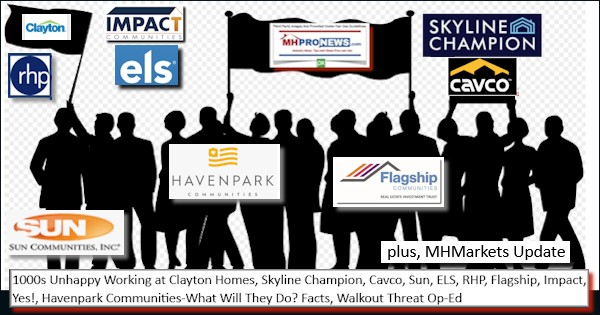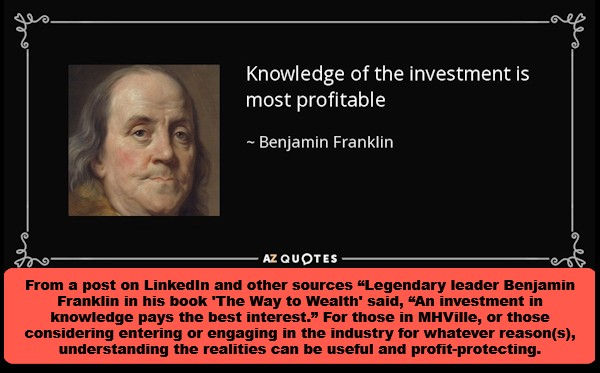 The Westminster Declaration
We write as journalists, artists, authors, activists, technologists, and academics to warn of increasing international censorship that threatens to erode centuries-old democratic norms.
Coming from the left, right, and centre, we are united by our commitment to universal human rights and freedom of speech, and we are all deeply concerned about attempts to label protected speech as 'misinformation,' 'disinformation,' and other ill-defined terms.
This abuse of these terms has resulted in the censorship of ordinary people, journalists, and dissidents in countries all over the world.
Such interference with the right to free speech suppresses valid discussion about matters of urgent public interest, and undermines the foundational principles of representative democracy.
Across the globe, government actors, social media companies, universities, and NGOs are increasingly working to monitor citizens and rob them of their voices. These large-scale coordinated efforts are sometimes referred to as the 'Censorship-Industrial Complex.'
This complex often operates through direct government policies. Authorities in India[1] and Turkey[2] have seized the power to remove political content from social media. The legislature in Germany[3] and the Supreme Court in Brazil[4] are criminalising political speech. In other countries, measures such as Ireland's 'Hate Speech' Bill[5], Scotland's Hate Crime Act[6], the UK's Online Safety Bill[7], and Australia's 'Misinformation' Bill[8] threaten to severely restrict expression and create a chilling effect.
But the Censorship Industrial Complex operates through more subtle methods. These include visibility filtering, labelling, and manipulation of search engine results. Through deplatforming and flagging, social media censors have already silenced lawful opinions on topics of national and geopolitical importance. They have done so with the full support of 'disinformation experts' and 'fact-checkers' in the mainstream media, who have abandoned the journalistic values of debate and intellectual inquiry.
As the Twitter Files revealed, tech companies often perform censorial 'content moderation' in coordination with government agencies and civil society. Soon, the European Union's Digital Services Act will formalise this relationship by giving platform data to 'vetted researchers' from NGOs and academia, relegating our speech rights to the discretion of these unelected and unaccountable entities.
Some politicians and NGOs[9] are even aiming to target end-to-end encrypted messaging apps like WhatsApp, Signal, and Telegram.[10] If end-to-end encryption is broken, we will have no remaining avenues for authentic private conversations in the digital sphere.
Although foreign disinformation between states is a real issue, agencies designed to combat these threats, such as the Cybersecurity and Infrastructure Security Agency in the United States, are increasingly being turned inward against the public. Under the guise of preventing harm and protecting truth, speech is being treated as a permitted activity rather than an inalienable right.
We recognize that words can sometimes cause offence, but we reject the idea that hurt feelings and discomfort, even if acute, are grounds for censorship. Open discourse is the central pillar of a free society, and is essential for holding governments accountable, empowering vulnerable groups, and reducing the risk of tyranny.
Speech protections are not just for views we agree with; we must strenuously protect speech for the views that we most strongly oppose. Only in the public square can these views be heard and properly challenged.
What's more, time and time again, unpopular opinions and ideas have eventually become conventional wisdom. By labelling certain political or scientific positions as 'misinformation' or 'malinformation,' our societies risk getting stuck in false paradigms that will rob humanity of hard-earned knowledge and obliterate the possibility of gaining new knowledge. Free speech is our best defence against disinformation.
The attack on speech is not just about distorted rules and regulations – it is a crisis of humanity itself. Every equality and justice campaign in history has relied on an open forum to voice dissent. In countless examples, including the abolition of slavery and the civil rights movement, social progress has depended on freedom of expression.
We do not want our children to grow up in a world where they live in fear of speaking their minds. We want them to grow up in a world where their ideas can be expressed, explored and debated openly – a world that the founders of our democracies envisioned when they enshrined free speech into our laws and constitutions.
The US First Amendment is a strong example of how the right to freedom of speech, of the press, and of conscience can be firmly protected under the law. One need not agree with the U.S. on every issue to acknowledge that this is a vital 'first liberty' from which all other liberties follow. It is only through free speech that we can denounce violations of our rights and fight for new freedoms.
There also exists a clear and robust international protection for free speech. The Universal Declaration of Human Rights (UDHR)[11] was drafted in 1948 in response to atrocities committed during World War II. Article 19 of the UDHR states, 'Everyone has the right to freedom of opinion and expression; this right includes freedom to hold opinions without interference and to seek, receive and impart information and ideas through any media and regardless of frontiers.' While there may be a need for governments to regulate some aspects of social media, such as age limits, these regulations should never infringe on the human right to freedom of expression.
As is made clear by Article 19, the corollary of the right to free speech is the right to information. In a democracy, no one has a monopoly over what is considered to be true. Rather, truth must be discovered through dialogue and debate – and we cannot discover truth without allowing for the possibility of error.
Censorship in the name of 'preserving democracy' inverts what should be a bottom-up system of representation into a top-down system of ideological control. This censorship is ultimately counter-productive: it sows mistrust, encourages radicalization, and de-legitimizes the democratic process.
In the course of human history, attacks on free speech have been a precursor to attacks on all other liberties. Regimes that eroded free speech have always inevitably weakened and damaged other core democratic structures. In the same fashion, the elites that push for censorship today are also undermining democracy. What has changed though, is the broad scale and technological tools through which censorship can be enacted.
We believe that free speech is essential for ensuring our safety from state abuses of power – abuses that have historically posed a far greater threat than the words of lone individuals or even organised groups. For the sake of human welfare and flourishing, we make the following 3 calls to action.
We call on governments and international organisations to fulfill their responsibilities to the people and to uphold Article 19 of the UDHR.
We call on tech corporations to undertake to protect the digital public square as defined in Article 19 of the UDHR and refrain from politically motivated censorship, the censorship of dissenting voices, and censorship of political opinion.
And finally, we call on the general public to join us in the fight to preserve the people's democratic rights. Legislative changes are not enough. We must also build an atmosphere of free speech from the ground up by rejecting the climate of intolerance that encourages self-censorship and that creates unnecessary personal strife for many. Instead of fear and dogmatism, we must embrace inquiry and debate.
We stand for your right to ask questions. Heated arguments, even those that may cause distress, are far better than no arguments at all.
Censorship robs us of the richness of life itself. Free speech is the foundation for creating a life of meaning and a thriving humanity – through art, poetry, drama, story, philosophy, song, and more.
This declaration was the result of an initial meeting of free speech champions from around the world who met in Westminster, London, at the end of June 2023. As signatories of this statement, we have fundamental political and ideological disagreements. However, it is only by coming together that we will defeat the encroaching forces of censorship so that we can maintain our ability to openly debate and challenge one another. It is in the spirit of difference and debate that we sign the Westminster Declaration.
Signatories
Matt Taibbi, Journalist, US
Michael Shellenberger, Public, US
Jonathan Haidt, Social Psychologist, NYU, US
John McWhorter, Linguist, Columbia, Author, US
Steven Pinker, Psychologist, Harvard, US
Julian Assange, Editor, Founder of Wikileaks, Australia
Tim Robbins, Actor, Filmmaker, US
Nadine Strossen, Professor of Law, NYLS, US
Glenn Loury, Economist, USA
Richard Dawkins, Biologist, UK
John Cleese, Comedian, Acrobat, UK
Slavoj Žižek, Philosopher, Author, Slovenia
Jeffrey Sachs, Columbia University, US
Oliver Stone, Filmmaker, US
Edward Snowden, Whistleblower, US
Greg Lukianoff, President and CEO Foundation for Individual Rights and Expression, USA
Stella Assange, Campaigner, UK
Glenn Greenwald, Journalist, US
Claire Fox, Founder of the Academy of Ideas, UK
Jordan B. Peterson, Psychologist, Author, Canada
Bari Weiss, Journalist, USA
Peter Hitchens, Author, Journalist, UK
Niall Ferguson, Historian, Stanford, UK
Matt Ridley, Journalist, Author, UK
Melissa Chen, Journalist, Spectator, Singapore/US
Yanis Varoufakis, Economist, Greece
Peter Boghossian, Philosopher, Founding Faculty Fellow, University of Austin, US
Michael Shermer, Science Writer, US
Alan Sokal, Professor of Mathematics, UCL, UK
Sunetra Gupta, Professor of Theoretical Epidemiology, Oxford, UK
Jay Bhattacharya, Professor, Stanford, US
Martin Kulldorf, Professor of Medicine (on leave), Harvard, US
Aaron Kheiriaty, Psychiatrist, Author, USA
Chris Hedges, Journalist, Author, USA
Lee Fang, Independent Journalist, US
Alex Gutentag, Journalist, US
Iain McGilchrist, Psychiatrist, Philosopher, UK
Ayaan Hirsi Ali, Human Rights Activist, Author, Netherlands
Konstantin Kisin, Author, UK
Leighton Woodhouse, Public, US
Andrew Lowenthal, liber-net, Australia
Aaron Mate, Journalist, USA
Izabella Kaminska, Journalist, The Blind Spot, UK
Nina Power, Writer, UK
Kmele Foster, Journalist, Media Entrepreneur, USA
Toby Young, Journalist, Free Speech Union, UK
Winston Marshall, Journalist, The Spectator, UK
Jacob Siegel, Tablet, US/Israel
Ulrike Guerot, Founder of European Democracy Lab, Germany
Heather E. Heying, Evolutionary Biologist, USA
Bret Weinstein, Evolutionary Biologist, USA
Martina Pastorelli, Independent Journalist, Italy
Leandro Narloch, Independent Journalist, Brazil
Ana Henkel, Independent Journalist, Brazil
Mia Ashton, Journalist, Canada
Micha Narberhaus, The Protopia Lab, Spain/Germany
Alex Sheridan, Free Speech Ireland
Ben Scallan, Gript Media, Ireland
Thomas Fazi, Independent Journalist, Italy
Jean F. Queralt, Technologist, Founder @ The IO Foundation, Malaysia/Spain
Phil Shaw, Campaigner, Operation People, New Zealand
Jeremy Hildreth, Independent, UK
Craig Snider, Independent, US
Eve Kay, TV Producer, UK
Helen Joyce, Journalist, UK
Dietrich Brüggemann, Filmmaker, Germany
Adam B. Coleman, Founder of Wrong Speak Publishing, US
Helen Pluckrose, Author, US
Michael Nayna, Filmmaker, Australia
Paul Rossi, Educator, Vertex Partnership Academics, US
Juan Carlos Girauta, Politician, Spain
Andrew Neish, KC, UK
Steven Berkoff, Actor, Playright, UK
Patrick Hughes, Artist, UK
Adam Creighton, Journalist, Australia
Julia Hartley-Brewer, Journalist, UK
Robert Cibis, Filmmaker, Germany
Piers Robinson, Organization for Propaganda Studies, UK
Dirk Pohlmann, Journalist, Germany
Mathias Bröckers, Author, Journalist, Germany
Kira Phillips, Documentary Filmmaker, UK
Diane Atkinson, Historian, Biographer, UK
Eric Kaufmann, Professor of Politics, Birkbeck, University of Buckingham, Canada
Laura Dodsworth, Journalist and Author, UK
Nellie Bowles, Journalist, USA
Andrew Tettenborn, Professor of Law, Swansea University,  UK
Julius Grower, Fellow, St. Hugh's College, UK
Nick Dixon, Comedian, UK
Dominic Frisby, Comedian, UK
James Orr, Associate Professor, University of Cambridge, UK
Brendan O'Neill, Journalist, UK
Jan Jekielek, Journalist, Canada
Andrew Roberts, Historian, UK
Robert Tombs, Historian, UK
Ben Schwarz, Journalist, USA
Xavier Azalbert, Investigative Scientific Journalist, France
Doug Stokes, International Relations Professor, University of Exeter, UK
James Allan, Professor of Law, University of Queensland, UK
David McGrogan, Professor of Law, Northumbria University, UK
Jacob Mchangama, Author, Denmark
Nigel Biggar, Chairman, Free Speech Union, UK
David Goodhart, Journalist, Author, UK
Catherine Austin Fitts, The Solari Report, Netherlands
Matt Goodwin, Politics Professor, University of Kent, UK
Alan Miller, Together Association, UK
Catherine Liu, Cultural Theorist, Author, USA
Stefan Millius, Journalist, Switzerland
Philip Hamburger, Professor of Law, Columbia, USA
Rueben Kirkham, Co-Director, Free Speech Union of Australia, Australia
Jeffrey Tucker, Author, USA
Sarah Gon, Director, Free Speech Union, South Africa
Dara Macdonald, Co-Director, Free Speech Union, Australia
Jonathan Ayling, Chief Executive, Free Speech Union, New Zealand
David Zweig, Journalist, Author, USA
Juan Soto Ivars, Author, Spain
Colin Wright, Evolutionary Biologist, USA
Gad Saad, Professor, Evolutionary Behavioral Scientist, Author, Canada
Robert W. Malone, MD, MS, USA
Jill Glasspool-Malone, PhD., USA
Jordi Pigem, Philosopher, Author, Spain
Holly Lawford-Smith, Associate Professor in Political Philosophy, University of Melbourne, Australia
Michele Santoro, Journalist, TV Host, Presenter, Italy
James Smith, Podcaster, Literature Scholar, RHUL, UK
Francis Foster, Comedian, UK
Coleman Hughes, Writer, Podcaster, USA
Marco Bassani, Political Theorist, Historian, Milan University, Italy
Isabella Loiodice, Professor of Comparative Public Law, University of Bari, Italy
Luca Ricolfi, Professor, Sociologist, Turin University, Italy
Marcello Foa, Journalist, Former President of Rai, Italy
Andrea Zhok, Philosopher, University of Milan, Italy
Paolo Cesaretti, Professor of Byzantine Civilization, University of Bergamo, Italy
Alberto Contri, Mass Media Expert, Italy
Carlo Lottieri, Philosopher, University of Verona, Italy
Alessandro Di Battista, Political Activist, Writer, Italy
Paola Mastrocola, Writer, Italy
Carlo Freccero, Television Author, Media Expert, Italy
Giorgio Bianchi, Independent Journalist, Italy
Nello Preterossi, Professor, University of Salerno, Scientific Director of the Italian Institute for Philosophical Studies, Italy
Efrat Fenigson, Journalist, Podcaster, Israel
Eli Vieira, Journalist, Genetic Biologist, Brazil
Stephen Moore, Author and Analyst, Canada
Footnotes
Pahwa, Nitish. 'Twitter Blocked a Country.' Slate Magazine, 1 Apr. 2023, com/technology/2023/04/twitter-blocked-pakistan-india-modi-musk-khalistan-gandhi.html.
Stein, Perry. 'Twitter Says It Will Restrict Access to Some Tweets before Turkey's Election.' The Washington Post, 15 May 2023, washingtonpost.com/technology/2023/05/13/turkey-twitter-musk-erdogan/.
Hänel, Lisa. 'Germany criminalizes denying war crimes, genocide.' Deutsche Welle, 25 Nov. 2022, https://www.dw.com/en/germany-criminalizes-denying-war-crimes-genocide/a-63834791
Savarese, Mauricio, and Joshua Goodman. 'Crusading Judge Tests Boundaries of Free Speech in Brazil.' AP News, 26 Jan. 2023, com/article/jair-bolsonaro-brazil-government-af5987e833a681e6f056fe63789ca375.
Nanu, Maighna. 'Irish People Could Be Jailed for "Hate Speech", Critics of Proposed Law Warn.' The Telegraph, 17 June 2023, telegraph.co.uk/world-news/2023/06/1  7/irish-people-jailed-hate-speech-new-law/?WT.mc_id=tmgoff_psc_ppc_us_news_dsa_generalnews.
The Economist Newspaper. (n.d.). Scotland's new hate crime act will have a chilling effect on free speech. The Economist. https://www.economist.com/the-world-ahead/2021/11/08/scotlands-new-hate-crime-act-will-have-a-chilling-effect-on-free-speech
Lomas, Natasha. 'Security Researchers Latest to Blast UK's Online Safety Bill as Encryption Risk.' TechCrunch, 5 July 2023, com/2023/07/05/uk-online-safety-bill-risks-e2ee/.
Al-Nashar, Nabil. 'Millions of Dollars in Fines to Punish Online Misinformation under New Draft Bill.' ABC News, 25 June 2023, abc.net.au/news/2023-06-25/fines-to-punish-online-misinformation-under-new-draft-bill/102521500.
'Cryptochat.' Meedan, com/project/cryptochat. Accessed 8 July 2023.
Lomas, Natasha. 'Security Researchers Latest to Blast UK's Online Safety Bill as Encryption Risk.' TechCrunch, 5 July 2023, t com/2023/07/05/uk-online-safety-bill-risks-e2ee/.
United Nations General Assembly. The Universal Declaration of Human Rights (UDHR). New York: United Nations General Assembly, 1948. ##
MHProNews Commentary in Brief
Without free speech, our God-given human rights are at risk. That's why it is encouraging to see voices from across the left-center-right divide come together to make such a timely declaration as they did in the above.
While we do not necessarily agree with several of the remarks made by or stances taken by sources that we publish or quote, MHProNews editorially broadly supports the bulk of the statements above.
Our typically longer form of journalistic reporting with analysis presents the very best ways to keep abreast of issues that impact our industry, consumers, professionals, and all others.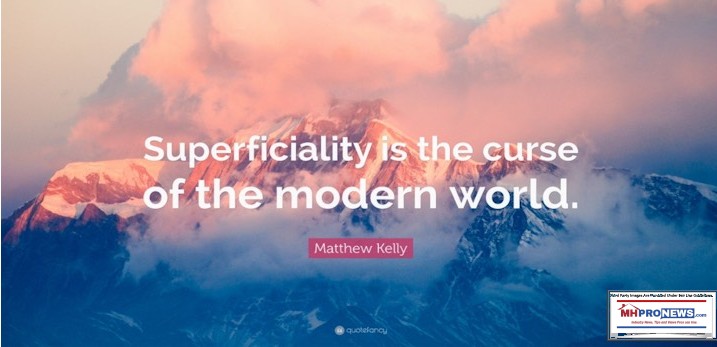 We believe in free speech.
We believe in the truth.
It unfortunately takes more words to debunk a clever piece of paltering than it does to palter. But that's just reality.
After years of 'in the trenches' engagement with those who have arguably hijacked the influence and efforts of the Manufactured Housing Institute (MHI) in the 21st century, we have learned the hard way that short articles result in de facto allies of MHI poo poohing the information for lack of evidence. We strive to make every article as 'bullet proof' as possible. Believe me, it would be easier and faster to do shorter articles.
If government or giant corporate interests can limit or shut down speech, the consequences are a lack of freedom that can lead to enslavement and a loss of property rights. That's why The Westminster Declaration could prove to be so import.
Don't miss today's postscript
With no further adieu, here are the headlines for the week that was from 10.8 to 10.22.2023.
What's New on MHLivingNews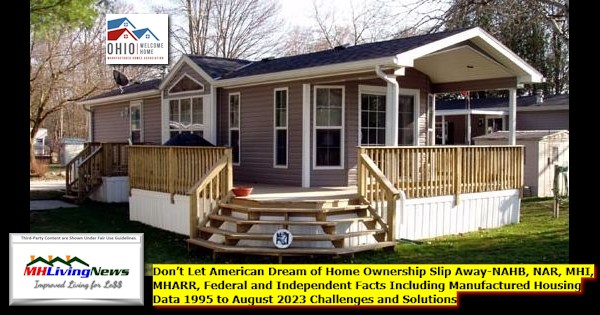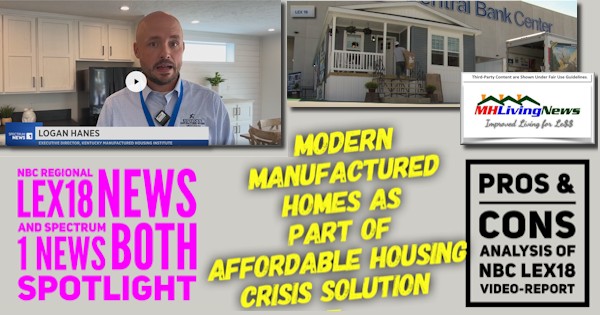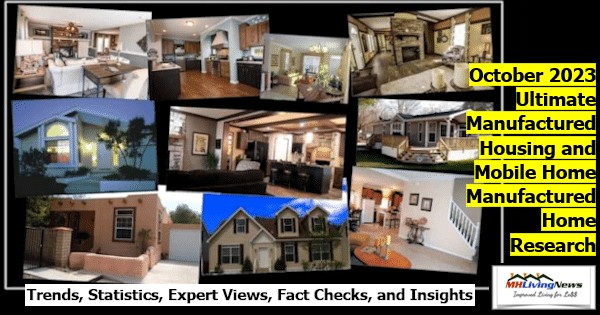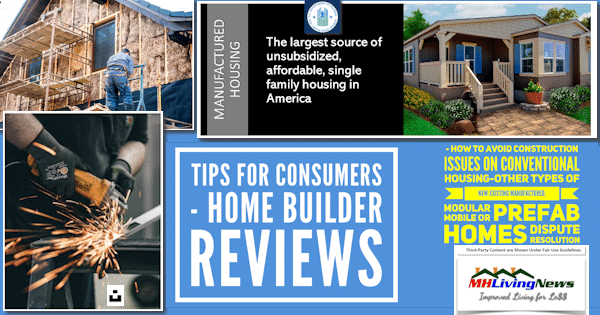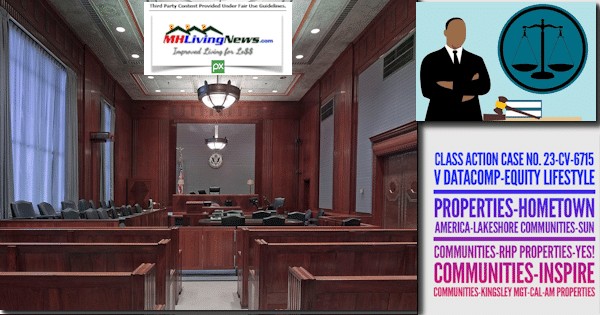 What's New from Washington, D.C. From MHARR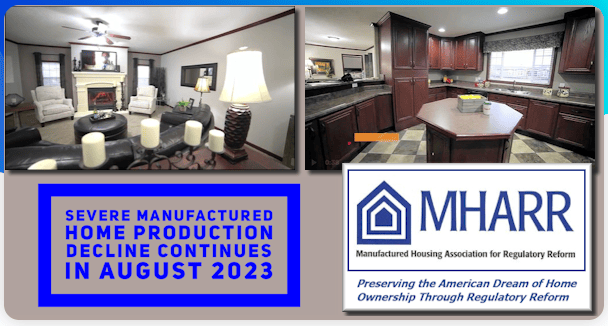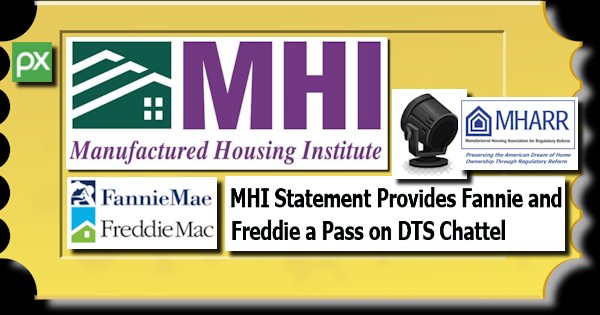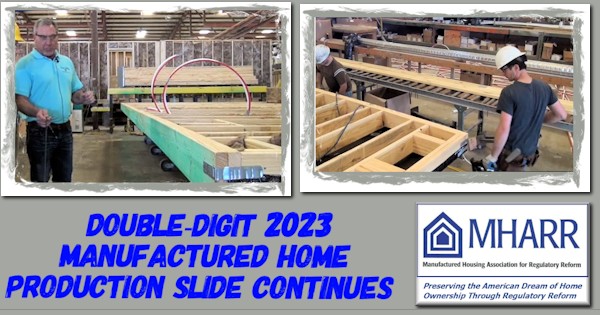 What's New or Recent on the Masthead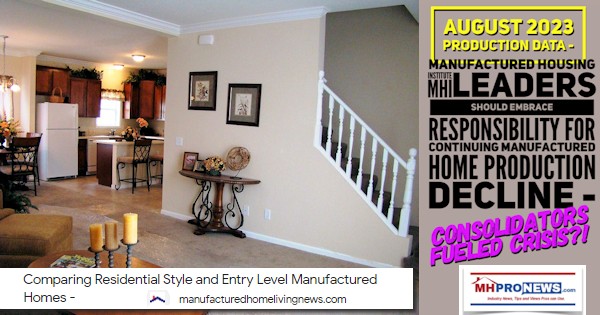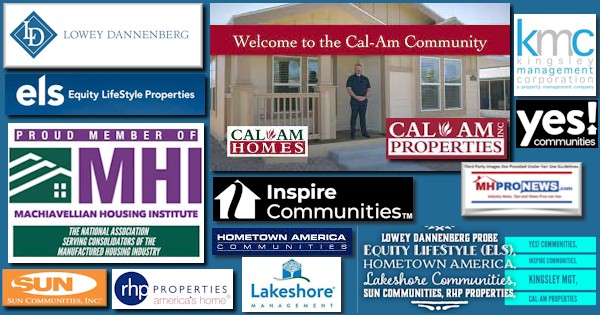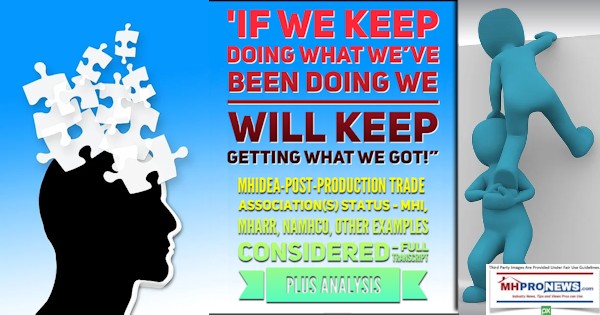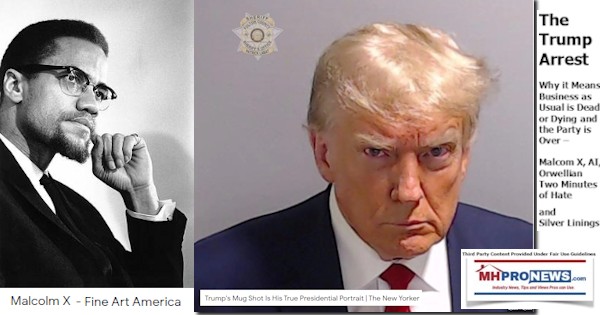 What's New on the Daily Business News on MHProNews
Saturday 10.21.2023
Tipster Provides 'Secret' 'For Members Only' Document-But Why? Manufactured Housing Institute (MHI) Monthly Economic Report for August 2023 – Data Released in October 2023; plus MHVille Markets Update
Friday 10.20.2023
Biden Era GAO-'Affordable Housing Crisis Grows While Efforts to Increase Supply Fall Short' 'HUD Hasn't Implemented Proposed Changes' Supporting Manufactured Housing – plus MHVille Markets Update
Thursday 10.19.2023
Skyline Champion Acquisition of Regional Homes Closed, 'Heath Jenkins Unwavering Commitment to Customer First' – Stock Slips, More Details Beyond SKY Press Release; plus MHVille Markets Update
Wednesday 10.18.2023
The Rise and Fall of HUD Code Manufactured Housing – a History of U.S. Manufactured Home Production by Year – 1995-2022 and 2023 Year to Date Data; plus MHVille Markets Update
Tuesday 10.17.2023
Wall Street Journal – Conventional Housing Sales May Hit 2008 Lows – Higher Costs, Interest Rates Open Door for Opportunities for Manufactured Housing; plus MHVille Stocks, Market Updates
Monday 10.16.2023
GuruFocus Sounds Alarm – 'The Sun Communities (SUI) Dilemma – Understanding the Risks of a Possible Value Trap' 'Altman-Z' Eval Suggests Risks of Potential Bankruptcy on Horizon? Facts and Analysis
Sunday 10.15.2023
'Revolutionize Housing Industry' – Factory-Builder Admares $750 Million Investment in U.S. for Plant w/Automation, More on S2A, Tiny Homes, 3D Printed Housing; plus Sunday Weekly Headlines Review
Postscript
According to the substance of the answer from an inquiry by MHProNews to Bing AI, here are some takeaways from The Westminster Declaration.
> "The Westminster Declaration says it is signed by people from the left, center, and right from several nations around the world. https://westminsterdeclaration.org Can you give a sense of what the mix is of the signatories? Is it balanced, or is it more left-leaning?"

…The Westminster Declaration is a statement of concern about the increasing censorship in many countries that threatens the freedom of speech. It was published on October 18th 2023, after some of the signatories had convened in Westminster, London at the end of June 20231.
The declaration was signed by 138 renowned intellectuals and academics from various backgrounds, such as whistleblower Edward Snowden, activist Julian Assange, psychologist Jordan Peterson, biologist Richard Dawkins and journalist Bari Weiss1.
According to some media reports23, the signatories come from different political orientations, such as the left, right, and center. Some of them are also known for their controversial views or actions, such as Assange and Snowden.
However, it is not easy to determine the exact balance or proportion of the signatories based on their political affiliations, as some of them may not identify with any specific label or may have changed their views over time. Moreover, the political spectrum may vary across different countries and contexts. Therefore, I cannot give you a definitive answer to your question, but I hope this information was helpful."
Be that as it may, for years, MHProNews and MHLivingNews have led the charge in MHVille trade media for free speech and authentic debate on issues that matter. Some of those signatories of the above have been previously quoted here and/or on MHLivingNews. Some examples.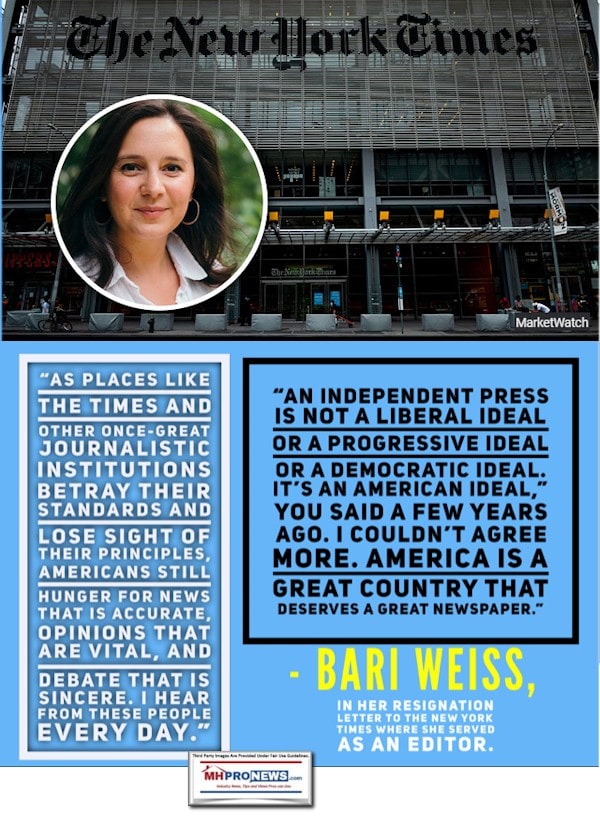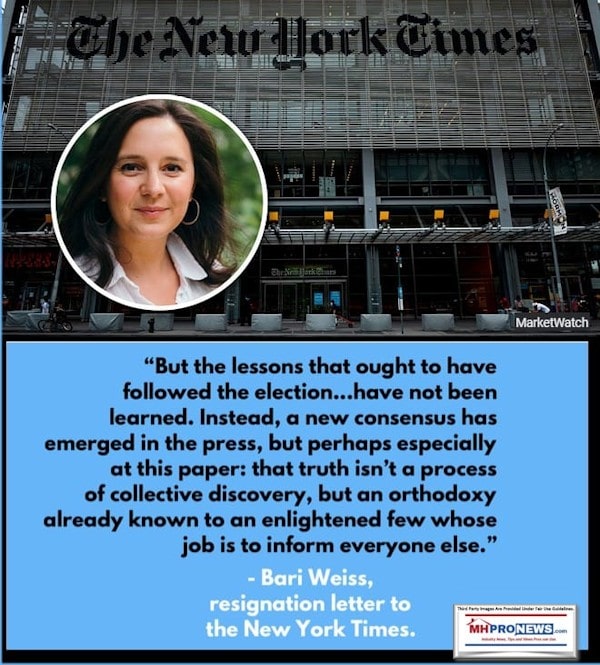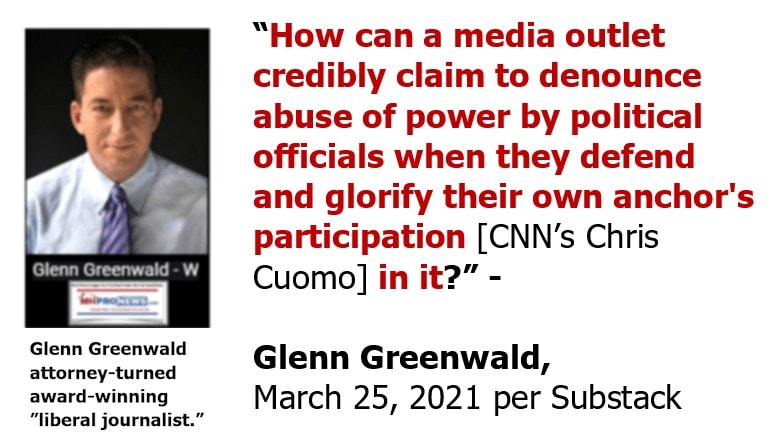 Some pull quotes from the Westminster Declaration are useful to pivot to the next segment of this report, analysis and commentary.
"…Coming from the left, right, and centre, we are united by our commitment to universal human rights and freedom of speech, and we are all deeply concerned about attempts to label protected speech as 'misinformation,' 'disinformation,' and other ill-defined terms.
This abuse of these terms has resulted in the censorship of ordinary people, journalists, and dissidents in countries all over the world.
Such interference with the right to free speech suppresses valid discussion about matters of urgent public interest, and undermines the foundational principles of representative democracy.
Across the globe, government actors, social media companies, universities, and NGOs are increasingly working to monitor citizens and rob them of their voices. These large-scale coordinated efforts are sometimes referred to as the 'Censorship-Industrial Complex.'
This complex often operates through direct government policies. …"
Those signatories are making the assertion that it is easier to support the notion that there is a "censorship industrial complex" that 'interferes' with the right to free speech than it is to hold the opposite view. Does this impact the housing market? Absolutely.  How so?
MHProNews/MHLivingNews have used mainstream and federal sources to outline some troubling facts. Let's consider a few of them.
A) The affordable housing crisis is getting worse, not better.
B) The manufactured home industry could be an important part of the solution to that crisis. Yet for whatever reasons, the affordable housing crisis is getting worse, not better.
C) Evidence of that comes from sources across the political spectrum but includes those on the left.  For example, Oregon Public Broadcasting (OPB) is part of left-leaning PBS.  While acknowledging the role played by addiction, OPB recently made the cases that homelessness is rooted in the lack of affordable housing.  That means that 'record' federal, state, and local spending on homelessness has failed achieve their stated goals. From 2009 to this date in 2023, the government of the U.S. has been in the hands of mostly left-leaning (i.e.: Democratic) administrations. An openly socialist attorney and affordable housing advocate, Fran Quigley, was recently examined in depth in his own words on MHProNews. Quigley is quite aware of manufactured housing, as MHLivingNews previously revealed. But when Quigley made his case for a 'solution' to the affordable housing crisis, he failed to even mention manufactured housing at all.
HUD researchers Pamela Blumenthal and Regina Gray laid out a 50-year history of the affordable housing crisis in the U.S.  While they didn't specifically mention manufactured housing, they did cite a source that does, so, there is presumably an awareness on their part of the role that manufactured housing can play in the affordable housing crisis. Perhaps it is coincidental, but Regina Gray recently did a follow up report that was focused on the role of industrialized housing and the part that manufactured housing plays in that picture.
With the above in mind, MHProNews asked Bing's AI the following.
> "What has the Manufactured Housing Institute (MHI), or manufactured home linked trade media and bloggers, had to say specifically about HUD researchers Pamela Blumenthal and Regina Gray on manufactured housing and its role in resolving the affordable housing crisis?"
Note that after Bing "searched the web" MHI is not mentioned by Bing in that mix of replies? Nor are MHI linked trade media sources mentioned in that group. What are mentioned is MHARR, which is a fraction of the size of MHI in budget and staff, but are routinely stronger in publicly promoting manufactured housing and how a robust enforcement of existing laws could benefit the industry. Mentioned as well as sources like MHProNews/MHLivingNews, or an op-ed on the Reflector website that included the thoughts of this author.
Because MHI, Clayton Homes, 21st Mortgage Corporation, and Berkshire Hathaway have not yet addressed such issues, despite yet another recent outreach, one more follow up with Bing AI Chat might be useful.
>> "Bing, useful, thank you. Buffett is known to delegate and empower his management, so in manufactured housing, top people at Berkshire owned Clayton Homes or 21st Mortgage Corporation like Kevin Clayton or Tim Williams, correct? Buffett has told Kevin Clayton that he can have whatever he needs to accomplish the goals for Clayton Homes. Clayton and 21st Mortgage hold board positions on the prior and current Manufactured Housing Institute (MHI) board of directors, correct? Why is it that MHI does not seem to have directly mentioned the Manufactured Housing Improvement Act (MHIA) of 2000 and its enhanced preemption provision on its own website? Are they merely giving lip service to it, while insider brands are steadily consolidating a manufactured home industry that is underperforming by historic trends?"
Once again, the sources for those insights aren't MHI, Clayton Homes, 21st Mortgage Corporation, or Berkshire Hathaway.  Yet MHI has millions of dollars in annual budget. They have had communications professionals on staff for years, perhaps influence in part by MHProNews raising the lack of MHI engagement with mainstream media. MHI has their own website, as do Clayton Homes, 21st, or Berkshire.  The later collectively have billions of dollars in resources. They have mainstream media interests. It ought to be apparent that the status quo is DESIRED by Clayton, 21st, Berkshire, and MHI.
As Bing put it:
Bing misstated that MHI has Kevin Clayton as a past chairman, but Clayton Homes general counsel Tom Hodges is a past MHI chairman. So too was Tim Williams/21st.
After doing his own internet searches and research, Samuel Strommen with Knudson Law came to the conclusion that there is corruption in the manufactured housing industry.  He fingered Clayton Homes, 21st Mortgage, MHI, and others involved in MHI as part of that corruption.  Strommen, is now an associate attorney with Goodsell Oviatt Law Firm in Rapid City, South Dakota. But Strommen's heavily footnoted research paper at Knudson Law points to a collection of insiders at MHI who have undermined the industry in what might be aptly called an ongoing conspiracy or "collusion" to consolidate manufactured housing into ever fewer hands. Recall that the now late Sam Zell made similar remarks that indicate that manufactured housing is a kind of oligopoly.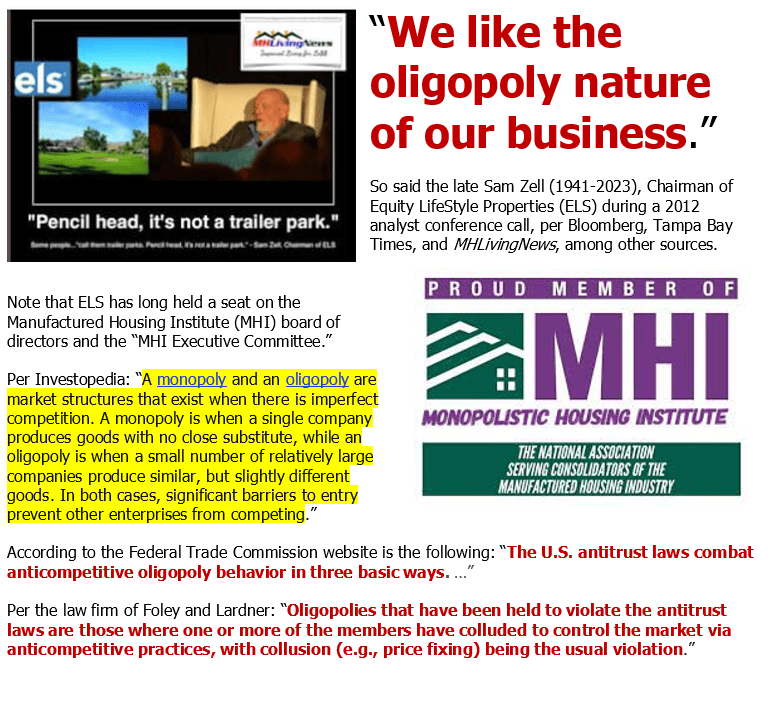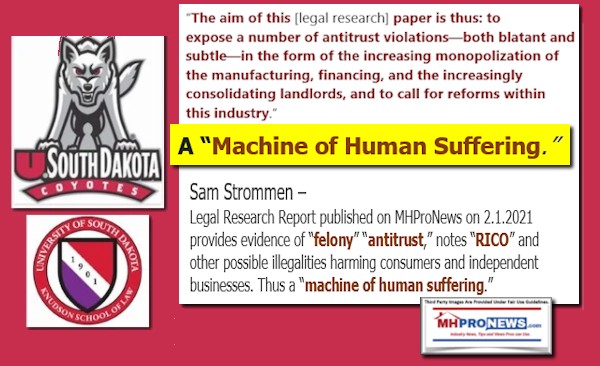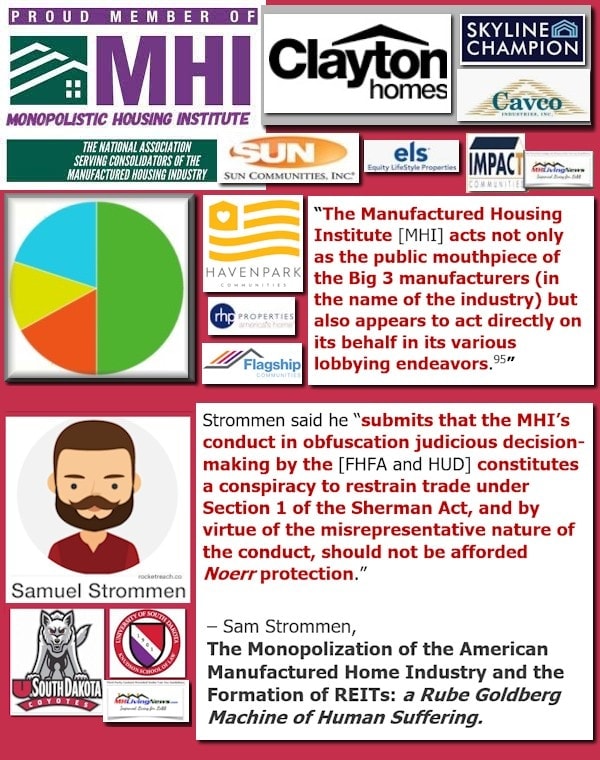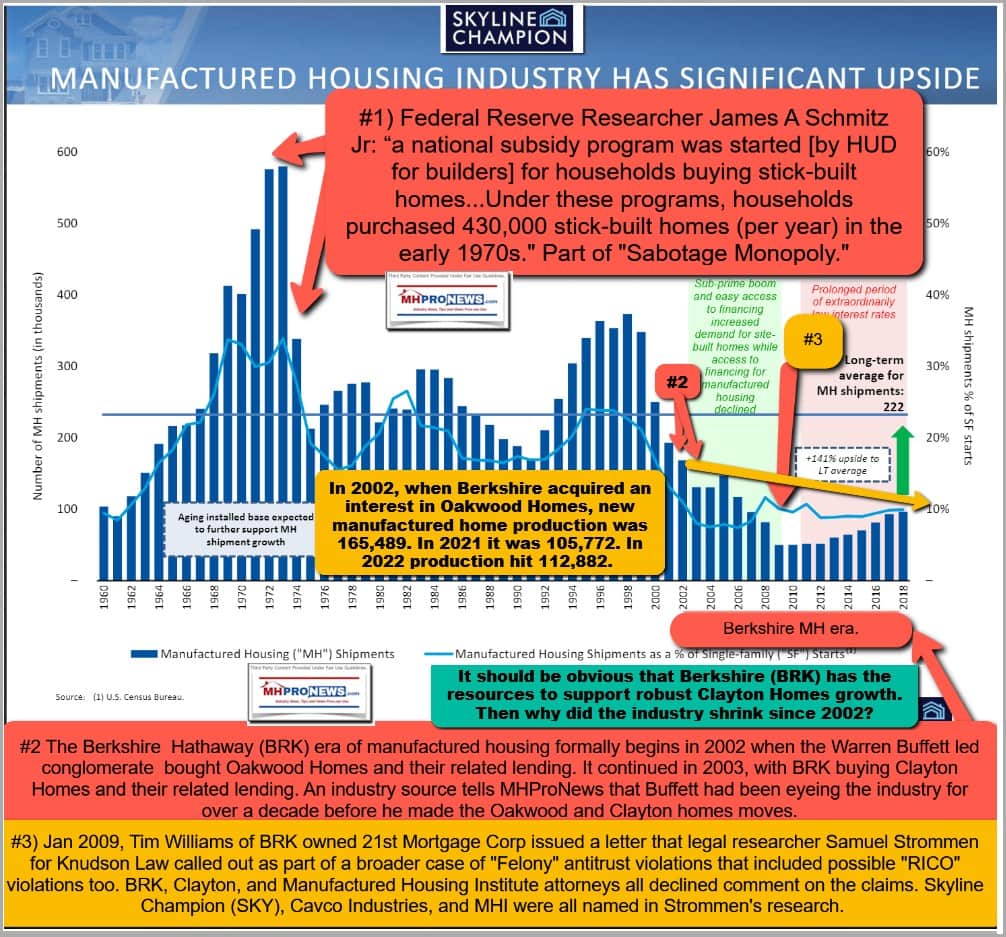 If you are a troubled or unhappy employee at one of the predatory organizations in MHVille that has already been, or may soon be, sued and investigated, take heart.
Our audience – thank you very much – has consistently shared their eyeballs and time here for reading fact- and evidence-packed reports. Thank you.
While there have been peaks and valleys, our publications are per the known information the most read resources of their kind serving the manufactured home industry. Again, thanks to all who make that statement possible.

That said, it should be OBVIOUS that if there was a consistent drum beat of solid, accurate, and actionable information from ALL in media, then this kind of depth we go into would not be necessary. Why is that logically so? Because the truth of manufactured housing is compelling. The potential of our manufactured home industry to be a key part of the solution to the affordable housing crisis is equally impressive.  Those who have the clout over much of the mainstream media obviously like the status quo, or it wouldn't be the status quo. It isn't just a reasonable, or evidence-based concern raised by MHARR, Strommen, or in op-eds found on MHProNews, MHLivingNews, or elsewhere. It is also the logical conclusion that Bing's AI chat, considered to be 'the best' by artificial intelligence or AI search tools by some third parties, as is exemplified in their responses above and in others linked from still more research inquiries herein.
Let's begin to sum up.
Danny Glover, in the award-winning and groundbreaking Shadows of Liberty documentary drama asserted that "It's not only a monopoly of wealth; it's a monopoly of information as well." As we said in our preface above, information is potential power.  Kevin Clayton mentioned the importance of information to Berkshire, and by extension, to his firm.  Glover served on a Buffett nonprofit board.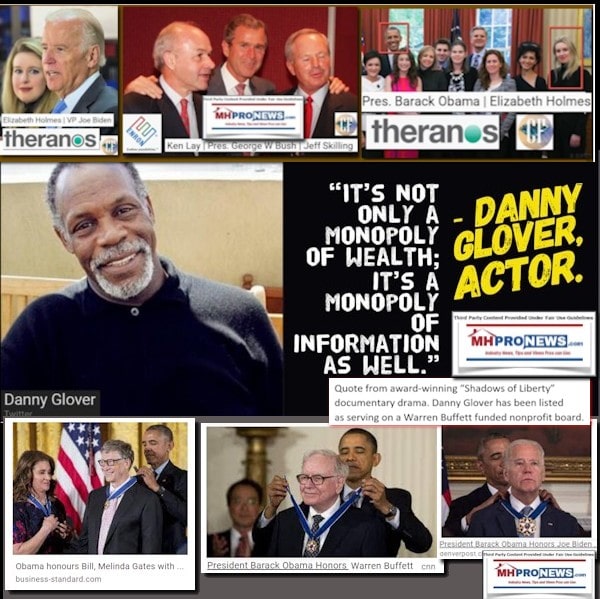 From early on in the journey of what today is known as Manufactured Home Pro News (MHProNews.com), we pressed the notion of the importance of good, sound, honest information. We have not shied away from controversial topics, as long as there is evidence in hand that supports the reporting and/or supports taking a certain position. We have not avoided subjects just because those on the opposite side of the issue had deeper pockets and more political clout.
MHProNews has named names.
We have used insights from sources that span the left-center-right spectrum.
MHProNews has in recent years, used more in-depth reports that allows the reader to see several evidence-based sides of the story. We don't own Bing AI, for instance. We disagree with much of what Buffett, Kevin Clayton, Tim Williams, or MHI have done for some years, and have explained why. But we quote them at length in their own words. Truly, "We Provide, You Decide." © are more than just clever words we have used as a tag line. They are part of how we report.  Our fact packed analysis devastated the credibility of MHI linked sources.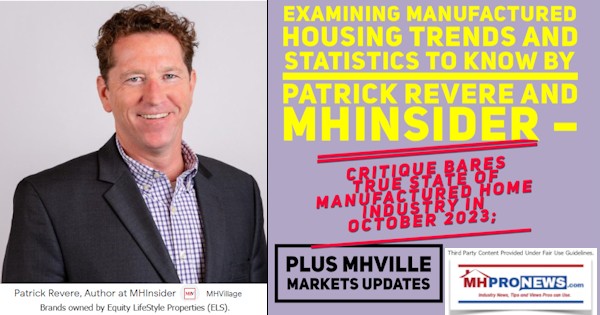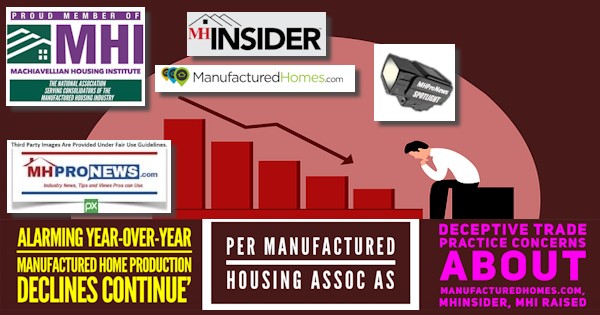 Per the Ayn Rand Institute "One of the most popular quotes attributed to Ayn Rand is: "You can avoid reality, but you cannot avoid the consequences of avoiding reality."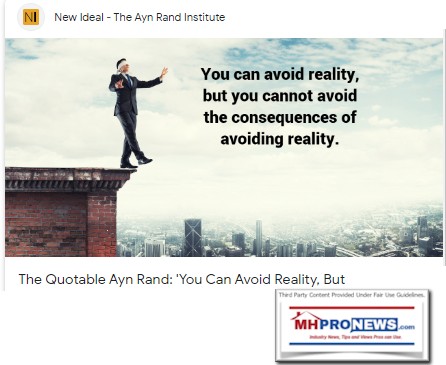 So true. There are thousands of people in our industry that might be accused of "ignoring" reality. In fairness, at one point, this writer missed aspects of reality in MHVille too. As a pro-manufactured housing publisher, it was frankly mystifying for some time that MHI and its often-giant brands worth billions of dollars could miss obvious steps that are needed to build the industry.
But then, the steady drum beat from MHARR, the whispers and tips from insiders at MHI, and an array of research from other sources led to this difficult to deny conclusion.  The industry is underperforming precisely because key players want the industry to underperform. They have propped up companies and individuals that support that MHI narrative or are used as periodic attack dogs to attack those who don't carry water for MHI. When this writer, while a board member for the MHI Suppliers Division, and a multi-year MHI member and regular meeting attendee, began to ask questions during meetings that were polite but apparently uncomfortable for MHI leaders, they apparently decided to attempt to undermine this publication.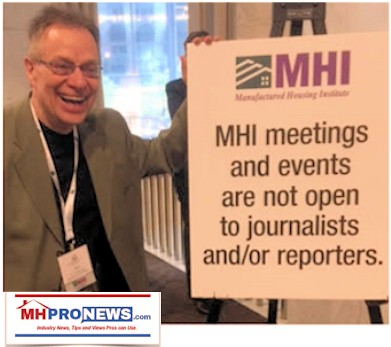 But evidence, and more recently, litigation mounts against several MHI consolidating companies. That evidence from federal, state, as well as private litigation routinely supports the positions and reporting of MHProNews since our aha! moment.
Accuse us of being long winded (for good reasons…). Perhaps, guilty as charged.
Accuse us of typos. Okay, we get some, so guilty as charged.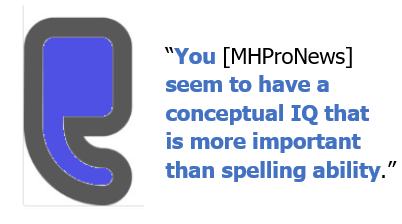 Accuse us of being wrong in our facts, analysis, and commentary? Hey, not even MHI and their 'big boy brands' will do that to our faces. Not even MHI's or their corporate 'big boy' attorneys will disagree with us in writing in response to our years of inquiries and opportunities for them to respond to our evidence-based reports.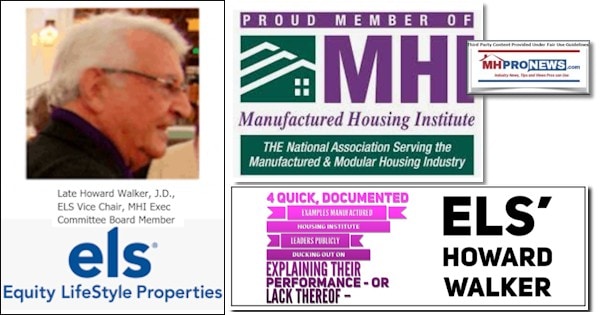 We are holding what might be considered as virtual master classes on why manufactured housing is underperforming during an affordable housing crisis. It isn't coincidence. It is not a garden variety of ineptitude. Rather, a key element of manufactured home industry underperformance is good old fashion cronyism and corruption.  The powers that be like things as they are. Sam Zell said so.
Insider the halls of medium to giant firms and their trade organizations are individuals who have documents, emails, and other evidence. Some of that makes its way into MHProNews' hands. But some has yet to be provided by insiders. We invite the frustrated, the whistleblowers, those who are sick and tired of the status quo to make a difference as a tipster.  You can do so anonymously.  We don't ask you to break any laws.  We do ask you to share the facts that could expose law breakers and corrupt corporate and nonprofit leaders.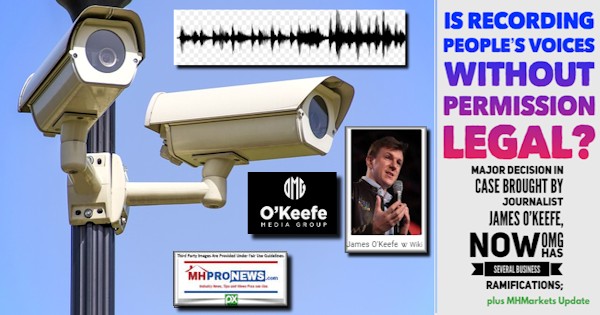 We work toward the day when several corporate, nonprofit, and other 'leaders' who have engaged in corrupt behavior are charged, arrested, following a proper trial or a plea deal get justice for their misdeeds.
Thousands of pros working in manufactured housing could be part of the process for making that happen. Blow the whistle to public officials if you like. And/or you can do so through us. Others have and continue to do so. We plan to be part of the solution, not part of the problem.
When someone is doing the right thing at the right time, it may have some risk. But it is also the chance to be part of something historic.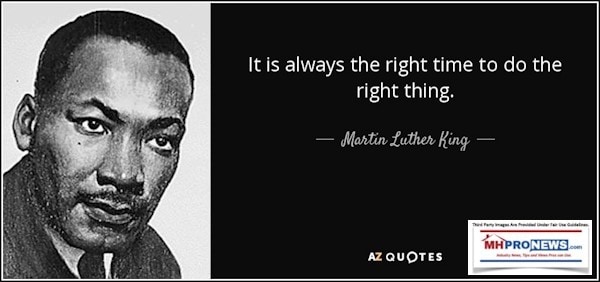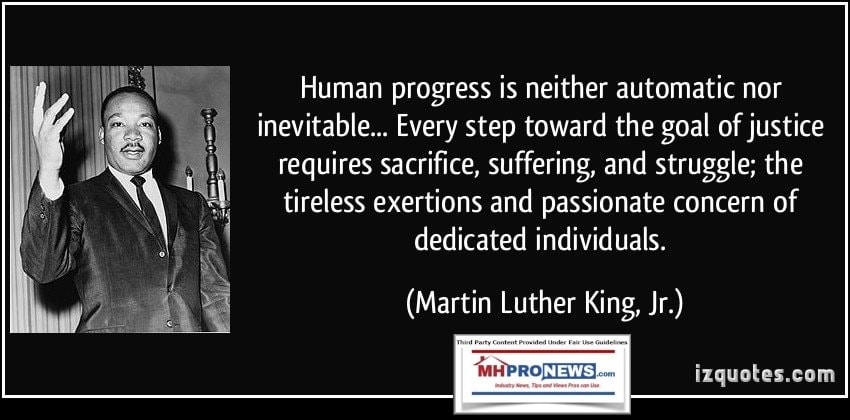 When you look back at your life after you retire from manufactured housing, what will you say to those close to you about what you did to stop the corruption of what was once a great industry?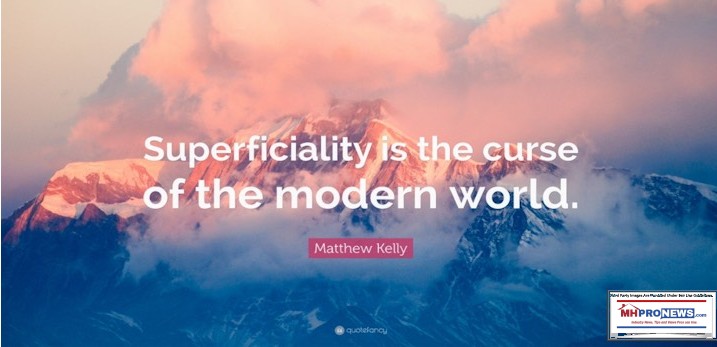 Several 'world religions' have made deception and theft (under whatever guise or method) a sin that they assert can result in eternal damnation in the fires of "Gehenna" if there is no repentance.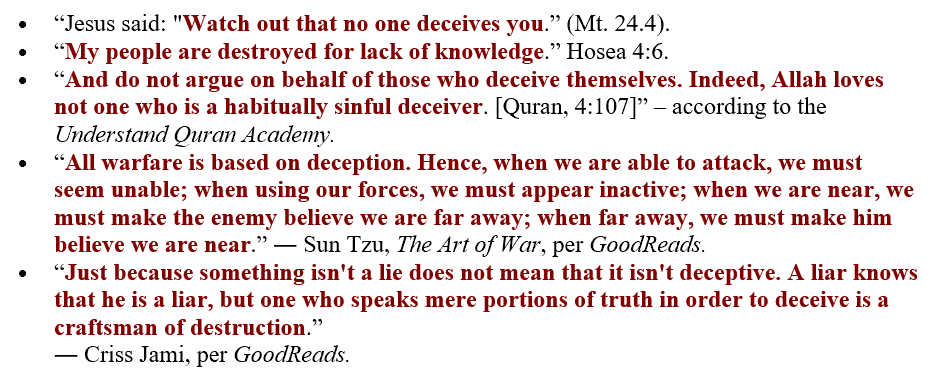 As a student, this writer was asked by my typing teacher to drop her class. She said, 'In forty years of teaching typing, I've never asked anyone before to drop my class. By I'm asking you to do so now.'  I ignored her advice. I'm glad I did.
One of the drills in her typing class was "Now is the time for all good men to come to the aid of their country." Well, paraphrasing that, "Now is the time for all good people (men or women) to come to the aid of their profession" in manufactured housing. Only the truth can set us free. Only the truth well told can prompt public officials to do what is right instead of looking away.
We respect and work with people of all faiths, or no faith at all. But some hold to an odd belief. That belief has been summed up in the notion of "once saved, always saved." Pardon me, but if you've been taught that by anyone along the way, you've learned something wrong. Those words are found nowhere in the Bible.  But there are plenty of verses that make it clear that unrepentant sinners can suffer for eternity. Some are as follows Matt 8:12; 22:13: 25:30; Luke 13:28 and the "undying worm" (Mark 9:48).  A Google search said: "What does the Bible say about spending eternity in hell?" "Revelation 14:9-11″ "And the smoke of their torment goes up forever and ever, and they have no rest, day or night, these worshipers of the beast and its image, and whoever receives the mark of its name."
Will there be justice? As they say in Wisconsin, "Youbetcha." The only question is when and where. Should there be justice here in this life on earth? Youbetcha.  But some might find that justice once they meet their Maker.
It is merciful to warn those who face such justice. It is merciful to call on souls to mend their evil ways.
What some have done in and to people who count on or need manufactured housing is dreadful. Some can lie to themselves. Some can lie to others. Some can say, there is no God. Hah! An MD making a home 'wellness' visit to this author recently explained that when he studied medicine, that is when he began to really, really believe that there is a God.  This 27 years of atheism believer explains now why he says he has intellectual proofs of God's existence.
But hey, millions of us learned in grade school that God alone explains these paradoxes. If acorns come from oak trees, and oak trees come from acorns, which came first? Or if chickens come from eggs, and eggs come from chickens, which came first? An eternal God created the chicken and the oak, which in turn, began the cycle that we now see. That God gives us free will. What humans do with it is part of the moral stage production being played out on the screens and platforms of our lives.
It isn't just our industry that is corrupt. We've covered those topics too, and that too is a reason to share the Westminster Declaration found in part one of this report above. But corruption has infected our industry. Looking away doesn't solve it. Only wrapping our arms around it can or will. We can and should ask for God's help daily. But we should, as the ancients said, act as if everything is up to us, and then pray as if everything is up to God. We should do so honorably. That's a formula for temporal and ultimate success. ###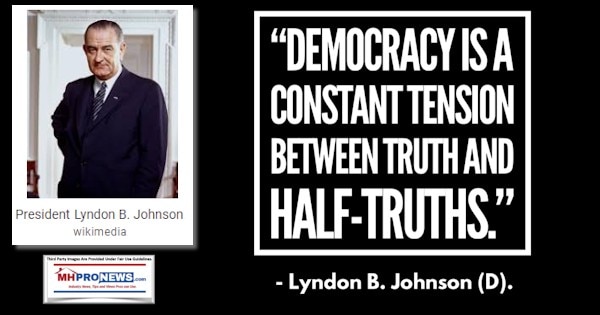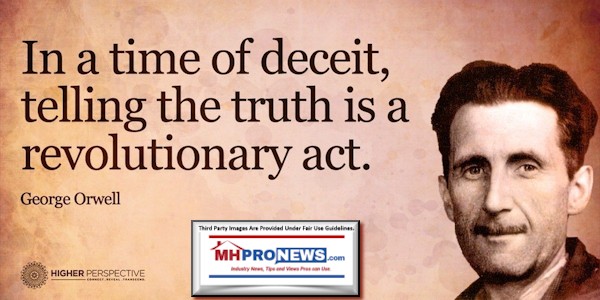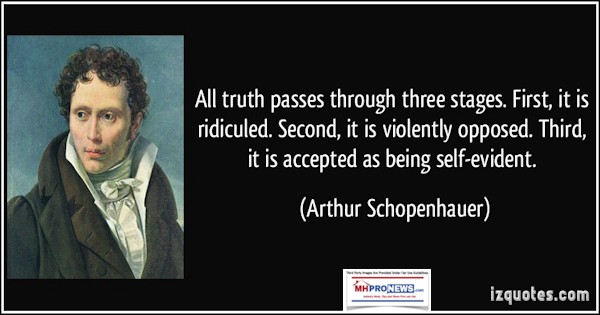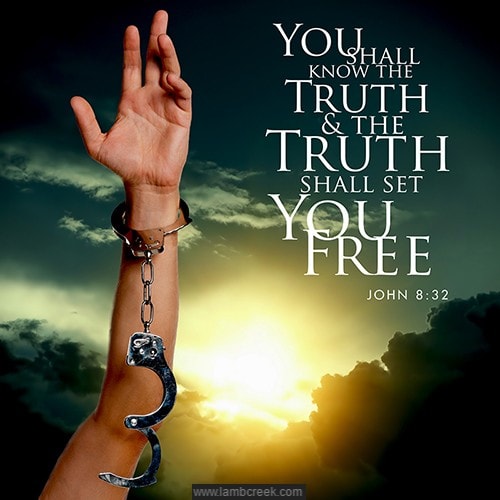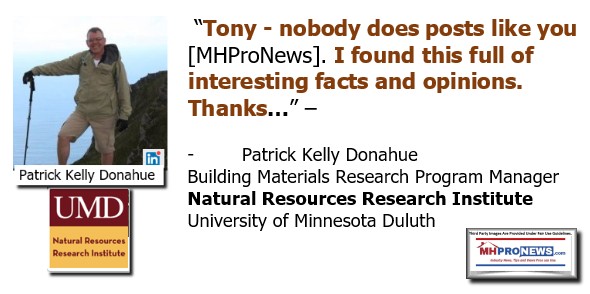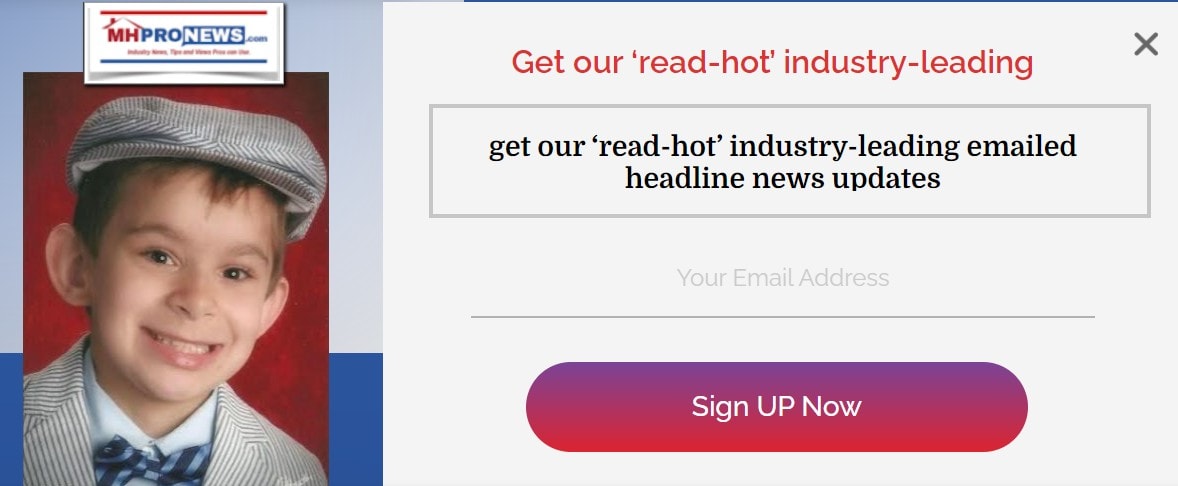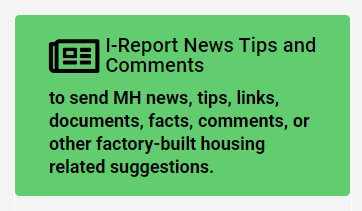 Again, our thanks to free email subscribers and all readers like you, as well as our tipsters/sources, sponsors and God for making and keeping us the runaway number one source for authentic "News through the lens of manufactured homes and factory-built housing" © where "We Provide, You Decide." © ## (Affordable housing, manufactured homes, reports, fact-checks, analysis, and commentary. Third-party images or content are provided under fair use guidelines for media.) See Related Reports, further below. Text/image boxes often are hot-linked to other reports that can be access by clicking on them.)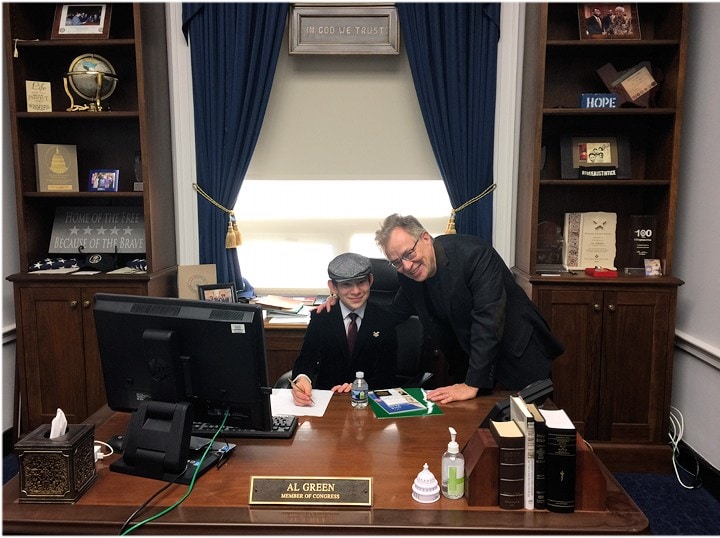 By L.A. "Tony" Kovach – for MHProNews.com.
Tony earned a journalism scholarship and earned numerous awards in history and in manufactured housing.
For example, he earned the prestigious Lottinville Award in history from the University of Oklahoma, where he studied history and business management. He's a managing member and co-founder of LifeStyle Factory Homes, LLC, the parent company to MHProNews, and MHLivingNews.com.
This article reflects the LLC's and/or the writer's position and may or may not reflect the views of sponsors or supporters.
Connect on LinkedIn: http://www.linkedin.com/in/latonykovach
Related References:
The text/image boxes below are linked to other reports, which can be accessed by clicking on them.'
'Warren Buffett Apparently Has Eye on New Double-Wide' MarketWatch-Fast Company Reports on Clayton Homes and Related Manufactured Housing Acquisitions, plus Sunday Weekly MHVille Headlines Recap
H.R. 5198 – Expansion of Attainable Homeownership Through Manufactured Housing Act of 2023 – Manufactured Housing Institute Supported Bill Explored; plus Sunday Weekly MHVille Headlines Recap