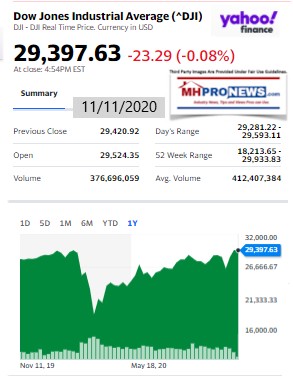 First, MHProNews wishes all veterans, their families, and those involved in our armed forces a happy Veterans day.
Next, "Finding a business that has the potential to grow substantially is not easy, but it is possible if we look at a few key financial metrics. Ideally, a business will show two trends; firstly a growing return on capital employed (ROCE) and secondly, an increasing amount of capital employed. Put simply, these types of businesses are compounding machines, meaning they are continually reinvesting their earnings at ever-higher rates of return. So, when we ran our eye over Legacy Housing's (NASDAQ:LEGH) trend of ROCE, we liked what we saw," said Simply Wall Street in a recent analysis.
Tonight's report will feature two distinct reports from various 'Wall Street' focused stock analysis sites.
The first is the balance of key items from Simply Wall Street. But what follows further below in our featured focus segment tonight will be the data from another source that tees up "Legacy Housing vs. Skyline Champion."
That noted, pivoting back to Simply Wall Street…

"What is Return On Capital Employed (ROCE)?
For those who don't know, ROCE is a measure of a company's yearly pre-tax profit (its return), relative to the capital employed in the business. To calculate this metric for Legacy Housing, this is the formula:
Return on Capital Employed = Earnings Before Interest and Tax (EBIT) ÷ (Total Assets – Current Liabilities)
0.14 = US$39m ÷ (US$312m – US$29m) (Based on the trailing twelve months to June 2020).
Thus, Legacy Housing has an ROCE of 14%. In absolute terms, that's a pretty normal return, and it's somewhat close to the Consumer Durables industry average of 13%."
…
"What Does the ROCE Trend For Legacy Housing Tell Us?
While the current returns on capital are decent, they haven't changed much. The company has employed 62% more capital in the last three years, and the returns on that capital have remained stable at 14%. Since 14% is a moderate ROCE though, it's good to see a business can continue to reinvest at these decent rates of return. Stable returns in this ballpark can be unexciting, but if they can be maintained over the long run, they often provide nice rewards to shareholders.
Our Take On Legacy Housing's ROCE
The main thing to remember is that Legacy Housing has proven its ability to continually reinvest at respectable rates of return. Yet over the last year the stock has declined 10%, so the decline might provide an opening. That's why we think it'd be worthwhile to look further into this stock given the fundamentals are appealing.
While Legacy Housing doesn't shine too bright in this respect, it's still worth seeing if the company is trading at attractive prices.
If you want to search for solid companies with great earnings, check out this free list of companies with good balance sheets and impressive returns on equity.
This article by Simply Wall St is general in nature. It does not constitute a recommendation to buy or sell any stock,
and does not take account of your objectives, or your financial situation…"
##
That helps tee up our featured focus tonight. As normal, that will follow our quotable quotes, the left-right headlines, and two of our three market snapshots at the closing bell.
That said, tonight for the first time in years, we're testing headlines from right-of-center Newsmax instead of Fox Business, which regular readers know we have used for years.
 Quotes That Shed Light – American Social, Industry, National Issues…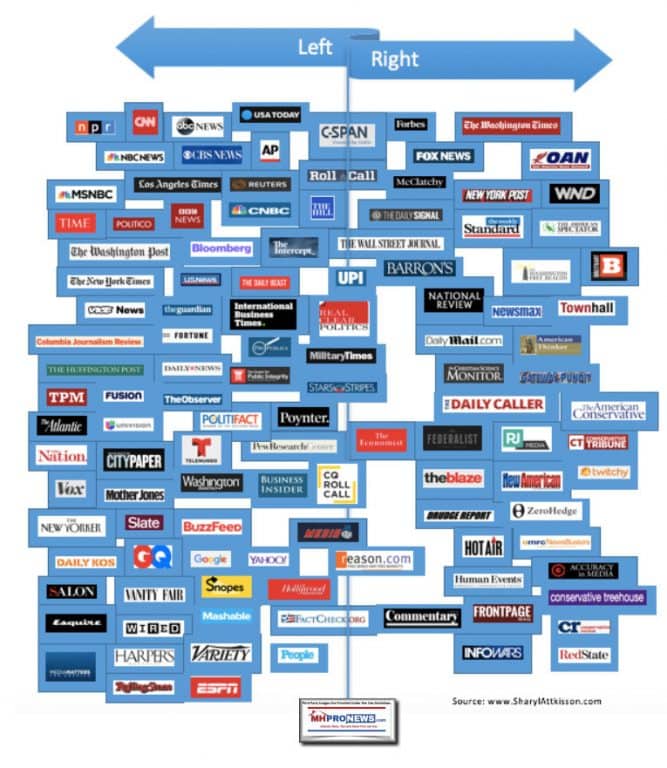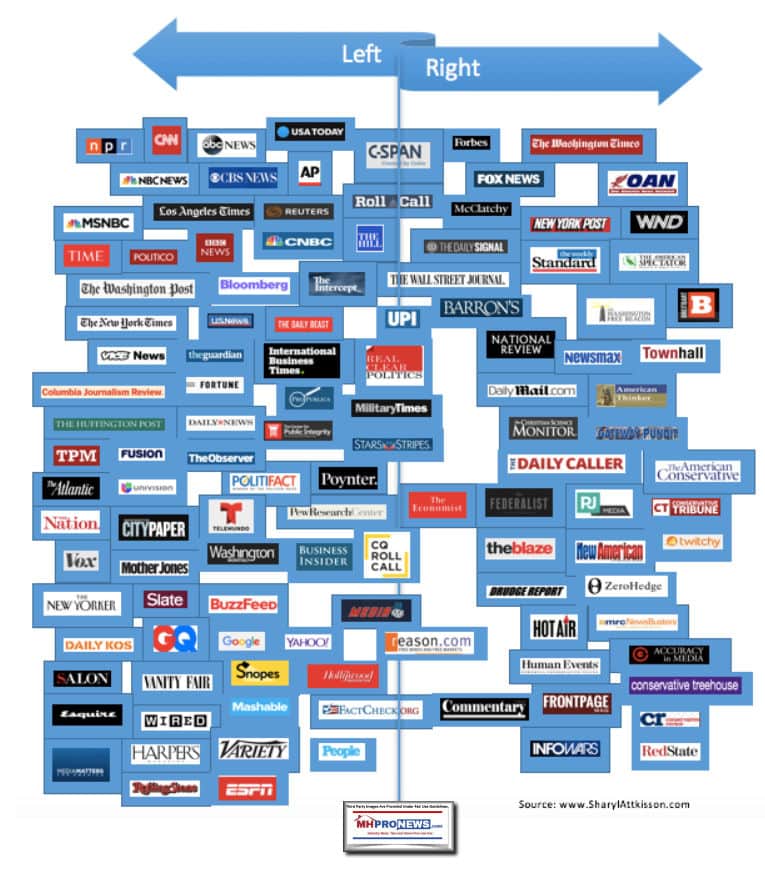 Notice: MHProNews is re-evaluating the long-standing use here of Fox Business in these left right media headlines. This is an apt time to remind readers that these headlines are to provide readers with a quick sense of news that may be moving the markets, from both the left and right of the mainstream media.
This is the first evening that we are using headlines from Newsmax.
Headlines from left-of-center CNN Business
Gold near a record
Prices are volatile, but gold is still near its all-time high above $2,000
Millions of Americans would benefit if Trump followed the Bush-Obama transition playbook
LIVE UPDATES Stocks will soar in Biden's first year in office, Goldman Sachs predicts
Coronavirus dashboard: See the moves stocks are making now
Pfizer's CEO sold $5.6 million in stock the day he announced promising vaccine news
These stocks and sectors could thrive under Biden
Opinion: How Biden can get the US job market back on track
Exclusive: Elizabeth Warren calls out CEOs for 'weak and meaningless' climate commitments
Chinese tech stocks lose billions in value as Beijing signals tightening regulation
UPS ends ban on beards and natural Black hairstyles
Chipotle doesn't want you to eat at its newest restaurant
S. President Donald Trump leaves after speaking in the briefing room at the White House on November 5, 2020 in Washington, DC. Votes are still being counted two days after the presidential election as incumbent Trump is in a close race against challenger Democratic presidential nominee Joe Biden, which remains too close to call.
Wall Street to Trump: It's over. This isn't a repeat of 2000
John Hodgman making an appearance at the end of Apple's online event on November 10, 2020.
The PC guy from Apple's iconic commercials is back
McDonald's has a plan to make its drive-thrus faster
AVIATION
Steve Dickson, administrator of the Federal Aviation Administration (FAA), wears a protective mask while bringing a Boeing Co. 737 Max airplane to a stop after a test flight in Seattle, Washington, U.S., on Wednesday, Sept. 30, 2020. Dickson, who is licensed to fly the 737 along with several other jetliners from his time as a pilot at Delta Air Lines Inc., will be at the controls of a Max that has been updated with a variety of fixes the agency has proposed and may soon make mandatory.
The 737 Max is set to fly again soon. But Boeing's struggle is far from over
Norwegian Air may not survive the pandemic
United to offer free Covid testing on some routes
Delta has banned 460 anti-maskers
Heathrow is no longer Europe's busiest airport
GOING ELECTRIC
A General Motors Co. (GM) Chevrolet Bolt electric vehicle (EV) charges outside of the company's Renaissance Center world headquarters complex in Detroit, Michigan, U.S., on Tuesday, June 12, 2018. The automaker still has a financial investment in Lyft Inc. but has no active projects underway with the ride-hailing platform, said GM chairman and chief executive Mary Barra before the company's annual shareholders meeting.
Electric car batteries are catching fire and that's a problem
Nikola subpoenaed by DOJ and SEC over fraud claims
Electric cars could turn GM into a hot stock again
The Hummer is back — and this time, it's electric
Harley-Davidson's ebike is here, just don't call it a Harley
Headlines from right-of-center Newsmax
Pfizer CEO Sold $5.6M of Stock as Vaccine Data Unveiled
Pfizer Inc. Chief Executive Officer Albert Bourla pocketed about $5.6 million after selling stock, the latest executive to reap the rewards of insider share transactions amid a vaccine-fueled rally for some pharmaceutical companies.
Average Person Pulled $12K From 401(K) Amid Pandemic
New York Workers Most Reluctant to Return to Office
The Argument to Tax Work-From-Home Benefits
Pandemic Firings Spark Bias-Claim Wave From Parents
COVID-19 Surges Nationwide; Texas Tops 1 Million Cases
Texas on Wednesday became the first state with more than 1 million confirmed COVID-19 cases, and California closed in on that mark as a surge of infections engulfs the country from coast to coast. In New York, Gov. Andrew Cuomo said all restaurants, bars and gyms statewide…… [Full Story]
Related Stories
Dr. Scott Atlas: Dr. Fauci 'Political Animal,' Backs Biden
Russia Says Its Sputnik V COVID-19 Vaccine Is 92 Percent Effective
European Commission to Purchase At Least 200M Doses of Pfizer's COVID-19 Vaccine
CDC: Masks Do Protect Wearers Against COVID-19
The Trump Presidency
2 WH Aides, Guest of Giuliani Test Positive for Virus
Pence: Thank a Veteran Today
Rasmussen: Trump's Approval Actually Rises Postelection
Trump Spiritual Adviser Bishop Harry Jackson Jr. Dies
WH Moves Trump Loyalists Into Key Pentagon Jobs After Esper Firing
ByteDance Challenges Trump's TikTok Divestiture Order
Kennedy to McCabe: 'You Weren't Fired for Parking in Handicap Space'
Romney: Trump's Political Sway Will Continue After Election
Philly Fraud Claims Have 'No Basis in Fact' Says GOP City Commissioner
Georgia to Conduct a Hand Recount of Election Ballots
Newt Gingrich: McCarthy, Dems Could Join Forces For Speaker Seat
Sullivan's Alaska Win Puts GOP Within 1 Seat of Senate Majority
ODNI: No National Security Info for Biden Until Vote Confirmed
Key Tech Companies Left Off Biden Transition Team
Rasmussen: A Third of Biden Backers Say They Voted Against Trump
Biden Campaign Sets Record for Most Expensive Ever
Half of Money for Trump's 'Election Defense' Fund Going to Campaign Debt
Market Indicator Closing Summaries – Yahoo Finance Closing Tickers on MHProNews…
Featured Focus –
Where Business, Politics and Investing Can Meet
Modern Readers did a 'head to head' type of analysis between Legacy Housing (NASDAQ:LEGH) and Skyline Champion (NYSE:SKY).
This will be followed by additional information related to the two firms. The graphics from Yahoo are not part of their report, but are added by MHProNews to give the Modern Readers take additional context.
Comparing Legacy Housing (NASDAQ:LEGH) & Skyline Champion (NYSE:SKY)
November 11th, 2020
Legacy Housing (NASDAQ:LEGH) and Skyline Champion (NYSE:SKY) are both small-cap finance companies, but which is the superior investment? We will contrast the two businesses based on the strength of their earnings, institutional ownership, profitability, valuation, dividends, analyst recommendations and risk.
Profitability
This table compares Legacy Housing and Skyline Champion's net margins, return on equity and return on assets.
Skyline Champion has higher revenue and earnings than Legacy Housing. Legacy Housing is trading at a lower price-to-earnings ratio than Skyline Champion, indicating that it is currently the more affordable of the two stocks.
Institutional & Insider Ownership
17.0% of Legacy Housing shares are held by institutional investors. Comparatively, 95.4% of Skyline Champion shares are held by institutional investors. 49.1% of Legacy Housing shares are held by company insiders. Comparatively, 8.1% of Skyline Champion shares are held by company insiders. Strong institutional ownership is an indication that endowments, large money managers and hedge funds believe a company is poised for long-term growth.
Volatility and Risk
Legacy Housing has a beta of 1.13, indicating that its stock price is 13% more volatile than the S&P 500. Comparatively, Skyline Champion has a beta of 2.74, indicating that its stock price is 174% more volatile than the S&P 500.
Legacy Housing Company Profile
Legacy Housing Corporation builds, sells, and finances manufactured homes and tiny houses primarily in the southern United States. The company manufactures and provides for the transport of mobile homes; and offers wholesale financing to dealers and mobile home parks, as well as a range of homes, including 1 to 5 bedrooms, with 1 to 3 1/2 bathrooms. It also provides floor plan or wholesale financing for independent retailers; consumer financing for its products sold to end-users; and financing to community owners that buy its products for use in their rental housing communities. The company markets its homes under the Legacy brand through a network of 85 independent and 13 company-owned retail locations, as well as direct sales to owners of manufactured home communities in 15 states in the United States. Legacy Housing Corporation was founded in 2005 and is headquartered in Bedford, Texas.
Skyline Champion Company Profile
Skyline Champion Corporation operates as a factory-built housing company in North America. The company offers manufactured and modular homes, as well as park-models and modular buildings for the multi-family, hospitality, and senior and workforce housing sectors. It builds homes under the brand names of Skyline Homes, Champion Home Builders, Genesis Homes, Athens Park Models, Dutch Housing, Excel Homes, Homes of Merit, New Era, Redman Homes, Shore Park, Silvercrest, Titan Homes in the United States, and Moduline and SRI Homes in western Canada. The company also operates a factory-direct retail business, Titan Factory Direct, with 21 retail locations in the southern United States. In addition, it provides transportation services to the manufactured housing and other industries. The company was founded in 2010 and is headquartered in Troy, Michigan.
##
Additional information, MHProNews Analysis and Commentary
Whistleblowing Pushback Pays! Embarrassed Skyline Champion Caves to Demands, plus Manufactured Housing Investing, Stock Updates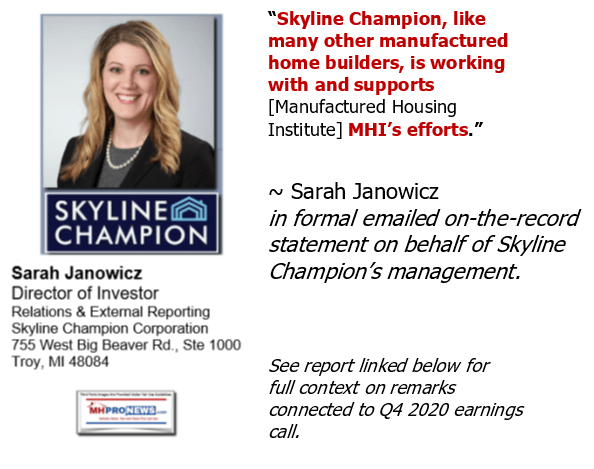 There have been problematic statements made by Skyline Champion, with examples above and below.
These statements and others point to possible problems that may point to purported market manipulation.
Depending on who takes or keeps the keys to the White House on January 20, 2021, the issues that have boiled up that involve Skyline Champion may or may not prove to be a possible "Cavco event" for the firm.
It Is Not Over; Cavco Industries Update, plus Manufactured Housing Investing, Stock Updates
That said, a Trump victory could arguably prove problematic for Skyline Champion. The images and linked reports provide more insights.
Skyline Champion Retailers Call Foul on Factory's Price Hikes to Independent Dealers, SKY CEO Mark Yost Spotlight
See more on that below.
Shortchanging Homeowners, Small Businesses, Unsuspecting Investors, Association Members-plus Sunday Manufactured Home Headlines Review 2.9 to 2.16.2020
By contrast, while Legacy has had its own drama last spring, but that seemed to rapidly be address and appears to be well behind them.  Unlike their rivals, their are no known allegations of market rigging or similar complaints against Legacy. Meanwhile, there are reasons to think that this has been occurring between certain larger Manufactured Housing Institute (MHI) members, including, but not limited to, Skyline Champion.
MHProNews will continue to monitor and report on manufactured housing corporate issues.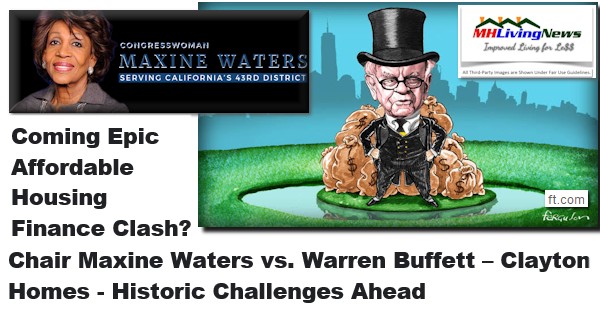 Related, Recent, and Read Hot Reports
Manufactured Home Production, Shipments Rise September 2020, HUD Manufactured Housing Data, Manufactured Housing Association for Regulatory Reform Statement, plus Weaponized Agenda-Driven News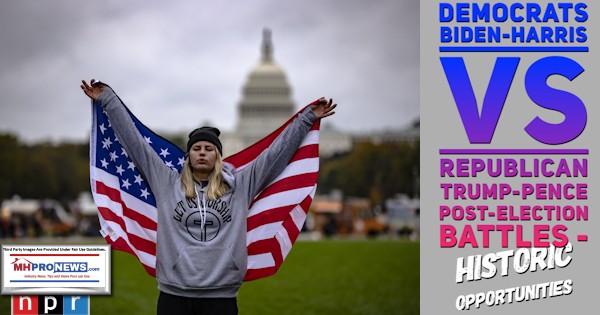 Labor Pains – We Hold These Truths To Be Self-Evident, Constitutionally Speaking, Get Or Keep Faith – plus Sunday Weekly Headlines Review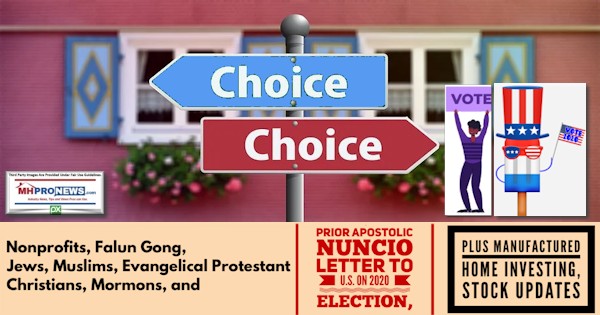 Warren Buffett–Joe Biden Spotlight, "Great American Recovery," 3rd Q GDP Blows Past Expectations, plus, Manufactured Home Investing, Stock Updates
Fair Warning – Prof David Faris Tells Democrats "It's Time To Fight Dirty," plus Manufactured Home Industry Investing, Stock Updates
Study Reveals "Total Failure" of "Education System," "Basic Dishonesty in Our Media and Popular Culture," plus Manufactured Home Investing, Stock Updates
"The Creepy Line"- DOJ Files Antitrust Lawsuit vs Google, Will Berkshire Hathaway, Other FAANGBM Brands Follow? What Warren Buffett, Bill Gates, Moat-Builders, Observers Said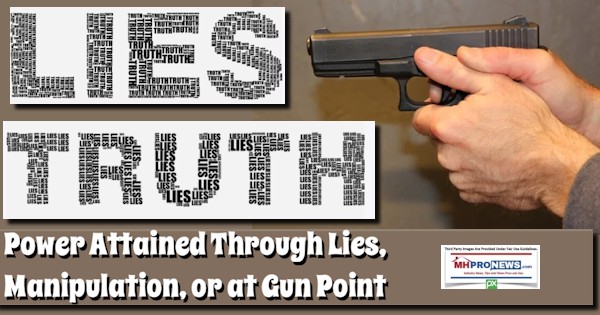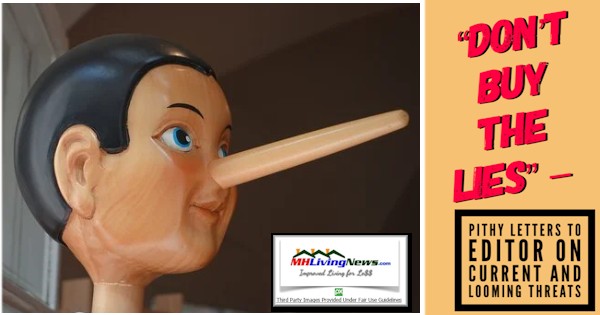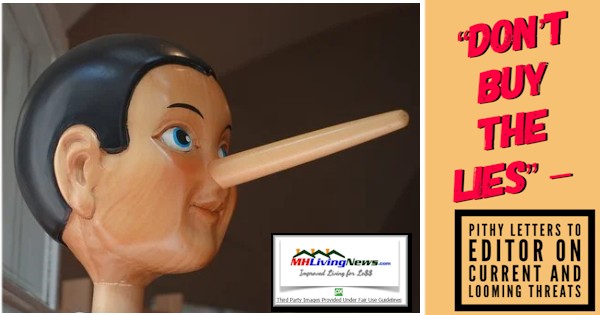 Dark Money-Billionaires Buffett, Gates, Soros Funding Black Lives Matter, Antifa – Named by AG Barr in Riots, Looting – Hijacking Peaceful George Floyd Death Racial Justice Protests
Manufactured Housing Industry Investments Connected Closing Equities Tickers
Some of these firms invest in manufactured housing, or are otherwise connected, but may do other forms of investing or business activities too.
NOTE: The chart below includes the Canadian stock, ECN, which purchased Triad Financial Services, a manufactured home industry lender
NOTE: Drew changed its name and trading symbol at the end of 2016 to Lippert (LCII).
"More Punitive Regulatory" Regime Looms Warns New Manufactured Housing Industry Insider
Fall 2020…
Berkshire Hathaway is the parent company to Clayton Homes, 21st Mortgage, Vanderbilt Mortgage and other factory built housing industry suppliers.
· LCI Industries, Patrick, UFPI, and LP each are suppliers to the manufactured housing industry, among others.
· AMG, CG, and TAVFX have investments in manufactured housing related businesses. For insights from third-parties and clients about our publisher, click here.
Enjoy these 'blast from the past' comments.
MHProNews. MHProNews – previously a.k.a. MHMSM.com – has celebrated our 11th year of publishing, and is starting our 12the year of serving the industry as the runaway most-read trade media.
Sample Kudos over the years…
Learn more about our evolutionary journey as the industry's leading trade media, at the report linked below.
Correcting the Manufactured Housing Industry Record – Looking Back, Looking Ahead – Plus Manufactured Home Investing, Stock Updates
· For expert manufactured housing business development or other professional services, click here.
· To sign up in seconds for our industry leading emailed headline news updates, click here.

Disclosure. MHProNews holds no positions in the stocks in this report.
Evidence-Based State of the Manufactured Housing Industry, Fall 2020 Report – plus, Sunday Weekly Manufactured Home Headlines Review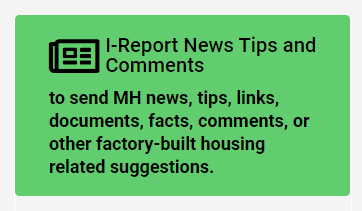 That's a wrap on this installment of "News Through the Lens of Manufactured Homes and Factory-Built Housing" © where "We Provide, You Decide." © (Affordable housing, manufactured homes, stock, investing, data, metrics, reports, fact-checks, analysis, and commentary. Third-party images or content are provided under fair use guidelines for media.) (See Related Reports, further below. Text/image boxes often are hot-linked to other reports that can be access by clicking on them.)
By L.A. "Tony" Kovach – for MHLivingNews.com.
Tony earned a journalism scholarship and earned numerous awards in history and in manufactured housing. For example, he earned the prestigious Lottinville Award in history from the University of Oklahoma, where he studied history and business management. He's a managing member and co-founder of LifeStyle Factory Homes, LLC, the parent company to MHProNews, and MHLivingNews.com. This article reflects the LLC's and/or the writer's position, and may or may not reflect the views of sponsors or supporters.