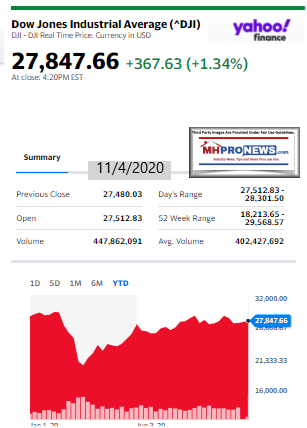 There are many things that are not over. One, is the latest official insights on the Cavco Industries legal drama, which follows in our featured focus segment further below.
Another is the fight for the outcome of the 2020 general election. Both Democrats and Republicans are gearing up for legal, media, public relations, and other efforts over the hotly contested 2020 presidential contest, as well as congressional and other contests too.
The following commentary came in this afternoon from former left-of-center MSNBC producer Ariana Pekary.
Pekary, along with dozens and dozens of others who come from a progressive or left-of-center (i.e.: pro-Democratic) sources.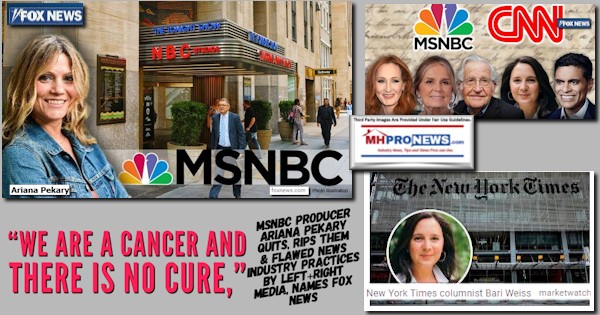 For the full context of the former MSNBC producer's comments today, see the report linked above. It contains Pekary's remarks about the 'cancer' of problematic media from just a few weeks ago. Her statements and that of over 150 others are found via that link.
2020 election proves we are broken
The election isn't decided yet but we can make a few conclusions.
Good news = voters are engaged.
Bad news = it's for the wrong reasons.
We are incredibly polarized.
I covered this for CJR, writing, "we must learn to reflect a polarized nation."
CNN, like many other cable news networks, has still not found a way to account for the fact that we're an incredibly polarized nation. And the big picture of its election coverage was that, as a result, it failed to represent what was happening.
There was huge turnout. The conventional wisdom was that they were turning out for Biden. Which they did. But they were also turning out for Trump. And perhaps we didn't realize that in part because of the divisive tone that CNN insists on striking.
Trump supporters have been stigmatized to the point that it's not surprising that they might not be honest with pollsters or journalists. And pollsters and journalists have no way to account for that.
The answer to that is not more balanced coverage in order to favor one party or the other. It's fuller coverage, so that voters are better informed. And more than anything, the tone has to be tempered so we're not living in parallel universes.
There's a serious disconnect in this country and cable "news" across the board must accept responsibility at least for part of that. Many are surprised today but shouldn't be. Everyone could and should have known how likely it was to be a very close election. Sadly, 2020 has been a repeat of 2016. The flawed coverage prior helped lead to results that shocked many voters and even some analysts. They did not know that Trump's message resonated with so many.
##
The tweets that follow give a bit of the color for some post-election concerns.
Precisely 0% of this tweet is "disputed." All I did was compare two different sets of numbers on NYT's website. That's called arithmetic, and it's not up for debate.

Twitter is a cancer, and Big Tech is trying to steal the election for Democrats. https://t.co/TRBsEiaSZY pic.twitter.com/OtPZZUo3LG

— Sean Davis (@seanmdav) November 4, 2020
An error was found in the data feed from Edison Research (used by @nytimes and other news organizations) for Arizona results — 86 percent of ballots have been counted, not 98 percent. NYT has not called the state for Biden, though he still leads. https://t.co/mPDkiKsExQ

— Patrick LaForge (@palafo) November 4, 2020
We have a great look on our needle pages that you won't want to miss: the results in completed precincts in FL/NC/GA
Tells the full story of what's going on there right now https://t.co/rJ39WLNHMz pic.twitter.com/hFWYwVA5ov

— Nate Cohn (@Nate_Cohn) November 4, 2020
Statement from @BillStepien on Wisconsin recount request: pic.twitter.com/6YiNB8HRo6

— Tim Murtaugh (@TimMurtaugh) November 4, 2020
Yes, every valid vote should be counted. But stuffing ballot boxes or other problematic and illegal behaviors should be rejected by all.  Stay tuned.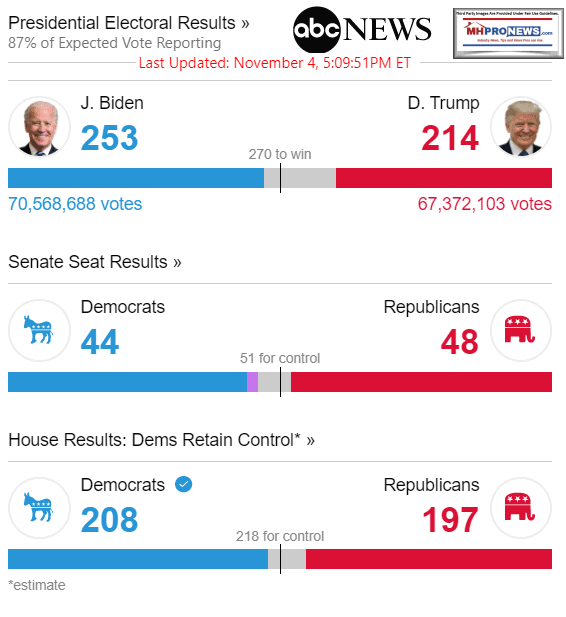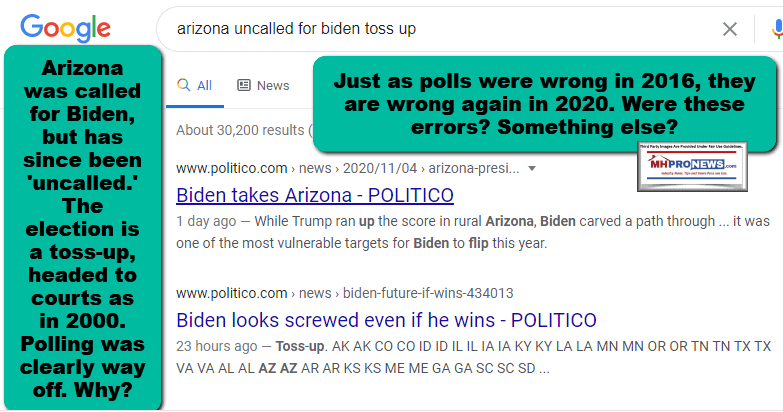 Our featured focus on Cavco's latest with the SEC follows the quotable quotes, left-right headlines, and 2 of our three market graphics at the closing bell today.
Quotes That Shed Light – American Social, Industry, National Issues…
Headlines from left-of-center CNN Business
Jobs crisis
A construction worker walks down a staircase in the scaffolding of TSX Broadway under construction, Thursday, Oct. 29, 2020, in New York's, Times Square. The 46-story mixed-use property will house 75,000 square feet of retail space, a 4,000-square-foot performance venue including an outdoor stage, an outdoor food and beverage terrace and a luxury hotel. U.S. construction spending rose 0.3% in September, the fourth straight monthly gain after a coronavirus-caused spring swoon.
No matter who wins the election, America's broken job market has to be fixed
In Amazon we trust: The Nasdaq is skyrocketing. That may not be a great sign for the economy
Markets: Stocks close sharply higher for the third day as America waits
Silicon Valley: Why Big Tech may be hoping for a Joe Biden presidency
US dollar: Why the greenback will remain weak
The Fed: The central bank starts its two-day policy meeting today
Jamie Dimon: Respect the democratic process — and the election outcome
Executive orders: Get ready for more
News anchors forcefully call out Trump for prematurely declaring victory
MISINFO WATCH Trump tweets questioning election results are labeled 'disputed' by Twitter
Comic relief: 'Brace yourselves,' America: How late night comics handled the inconclusive election
OTHER TOP STORIES
Tesla head Elon Musk talks to the press as he arrives to to have a look at the construction site of the new Tesla Gigafactory near Berlin on September 03, 2020 near Gruenheide, Germany. Musk is currently in Germany where he met with vaccine maker CureVac on Tuesday, with which Tesla has a cooperation to build devices for producing RNA vaccines, as well as German Economy Minister Peter Altmaier yesterday.
Elon Musk: Tesla was month away from bankruptcy
Prop 22 passes in California, exempting Uber and Lyft from classifying drivers as employees
Volkswagen unveils its most powerful Golf yet
Analysis: Beijing just yanked Ant Group's IPO to show Jack Ma who's really in charge
T-Mobile fined $200 million over Sprint's phone subsidy violations
Disney's new robot has a creepily human gaze
Breakfast continues to bolster Wendy's
The end of $600 stimulus checks has left unemployed Americans facing financial ruin
This solar company's stock has spiked 300% in 2020. Here's why
He helps Americans get Italian passports. Business is booming
Headlines from right-of-center Fox Business
LIVE NOW
DAY AFTER REACTION
VIDEO
Trump Campaign holds a press conference in Philadelphia
DOWN THE DRAIN
POLITICS
Bloomberg poured $100M into Florida, Ohio and Texas and Dems still lost
FUN IN THE SUN
INDUSTRIALS
Why many Americans are booking holiday flights despite the pandemic
HOODIE HIT AND MISS
LIFESTYLE
Gap removes election-inspired tweet after backlash: 'Hopelessly naive'
POWERFUL POWELL
MARKETS
Fed Chair still a rainmaker with Biden or Trump
'DUAL CIRCULATION'
ECONOMY
Xi promises Chinese development plans won't hurt trade
KEEP CALM
ECONOMY
Jamie Dimon urges 'faith' and 'patience' amid election uncertainty
SAFETY RECALL
FORD
Ford recalling 350K Explorers in US for suspension failure issue
BIG SPENDER
POLITICS
New battleground state shatters political ad-spending record
BUSINESS LEADERS
Former Walmart CEO warns Biden regulations will be a business challenge
POLITICS
National security agencies wary of cyberattacks after 'boring' election night
MARKETS
Wendy's boosts dividend as breakfast menu provides lift
VIDEO
Americans will get a targeted stimulus package: Gerry Baker
TECHNOLOGY
Doordash CEO says 'dashers' win as Prop 22 passes in California
VIDEO
How to invest the day after election
VIDEO
A Biden administration would regulate oil, gas industries 'to death': Steve Moore
LIFESTYLE
Biogen, at a crossroads, surges on promising Alzheimer's drug assessment
RETAIL
Pet Valu closing all 358 US stores after more than 25 years
CHINA
China angered by US sale of drones to Taiwan, vows response
MARIJUANA
New Jersey joins 11 other states and legalizes Marijuana
MARIJUANA
Marijuana stocks smoked despite 1 in 3 Americans having access to legal weed
POLITICS
Major change to Florida's minimum wage after 2020 elections
MARKETS
Stock market signals election outcome — here's the prediction
TRAVEL
Major cruise line cancels North American trips through end of 2020
ECONOMY
Investors betting on stimulus regardless of who wins election
ECONOMY
California votes to keep Uber, Lyft drivers as independent contractors
SPORTS
Bettors wager $1B on US presidential election, more than Super Bowl
REAL ESTATE
SEE PICS: Yankee legend lists $4M New York home for sale
MONEY
How a Trump or Biden presidency could affect your retirement plan
MONEY
Today's mortgage refinance rates rise as votes continue to be tallied | November 4, 2020
Market Indicator Closing Summaries – Yahoo Finance Closing Tickers on MHProNews…
Featured Focus –
Where Business, Politics and Investing Can Meet
The drama that began some 2 years ago at Cavco is not over.
The following was filed with the Securities and Exchange Commission (SEC) on 10/30/20 by Cavco Industries.
Information regarding reportable legal proceedings is contained in Part I, Item 3, Legal Proceedings, in the Form 10-K. The following describes legal proceedings, if any, that became reportable during the period ended September 26, 2020, and, if applicable, amends and restates descriptions of previously reported legal proceedings in which there have been material developments during such quarter.
Since 2018, the Company has been cooperating with an investigation by the enforcement staff of the SEC's Los Angeles Regional Offices regarding securities trading in personal and Company accounts directed by the Company's former CEO, Joseph Stegmayer. The Audit Committee of the Board of Directors conducted an internal investigation led by independent legal counsel and other advisers and, following the completion of its work in early 2019, the Audit Committee shared the results of its work with the Company's auditors, listing exchange and with the SEC staff. The Company has also made documents and personnel available to the SEC staff and intends to continue cooperating with its investigation. The Company has been exploring the possibility of a settlement with the SEC staff in connection with the matter, but at this time, the Company is unable to estimate the amount of a potential loss, if any. The Company is hopeful that an amicable resolution can be reached in the coming months. As noted in the Company's September 24, 2020 Form 8-K filing, the SEC staff that week issued a Wells Notice to Dan Urness, the Company's Chief Financial Officer and prior Principal Financial Officer and Principal Accounting Officer, in connection with its investigation, noting that it intends to recommend an enforcement action against him. Rather than have this be a distraction to the Company, Mr. Urness has gone on leave to focus on his response to the Wells Notice. Paul Bigbee, the Company's Chief Accounting Officer since June 2020, is now serving as its Principal Financial Officer and Principal Accounting Officer.
As a result of the ongoing SEC investigation, the Company incurred $1.1 million in expenses and also received a $1.3 million insurance reimbursement of prior expenses, resulting in a net benefit of $0.2 million for the six months ended September 26, 2020 compared to $1.6 million in expenses during the six months ended September 28, 2019. The Company expects to continue to incur costs relating to this matter. During the third quarter of fiscal year 2019, the Company also reviewed the sufficiency of its insurance coverage and, based on that work, Cavco's Board of Directors made a decision to purchase additional director and officer ("D&O") liability insurance coverage with 22-month terms for a total premium of $15.3 million (which cost was evenly amortized over the terms of the policies). As a result, the Company recorded $4.2 million of additional D&O policy premium expense during each of the six months ended September 26, 2020 and September 28, 2019. With the conclusion of the amortization through the second quarter of fiscal year 2021, the additional D&O liability insurance premiums have now been fully amortized. D&O renewal premiums are now in the ordinary course of business."
Cavco Industries, SEC Issues Notice to CVCO – Plans Enforcement Action Against Cavco's Dan Urness, plus Joe Stegmayer Insider Trade History, More Insider Insights
Additional information about Cavco from prior reports are above and below. Additionally, another new in depth report is pending. Watch for it in the near term.
Cavco Industries "Killer Acquisition," CVCO's New Controversy Tests Antitrust Resolve
Related, Recent, and Read Hot Reports
Correcting the Manufactured Housing Industry Record – Looking Back, Looking Ahead – Plus Manufactured Home Investing, Stock Updates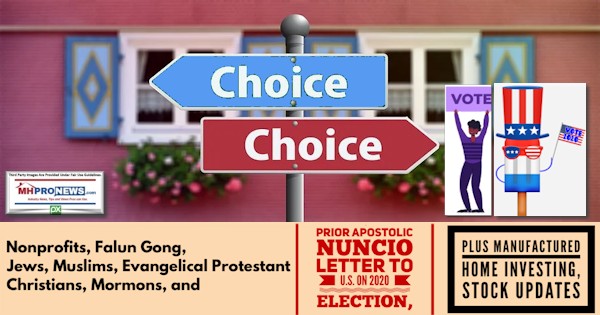 Warren Buffett–Joe Biden Spotlight, "Great American Recovery," 3rd Q GDP Blows Past Expectations, plus, Manufactured Home Investing, Stock Updates
Fair Warning – Prof David Faris Tells Democrats "It's Time To Fight Dirty," plus Manufactured Home Industry Investing, Stock Updates
Study Reveals "Total Failure" of "Education System," "Basic Dishonesty in Our Media and Popular Culture," plus Manufactured Home Investing, Stock Updates
"The Creepy Line"- DOJ Files Antitrust Lawsuit vs Google, Will Berkshire Hathaway, Other FAANGBM Brands Follow? What Warren Buffett, Bill Gates, Moat-Builders, Observers Said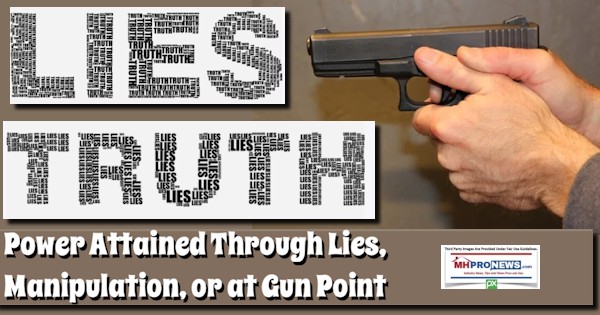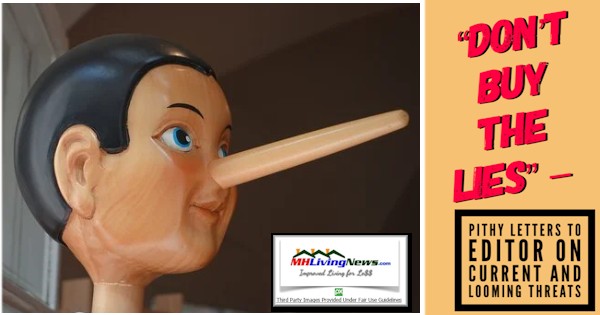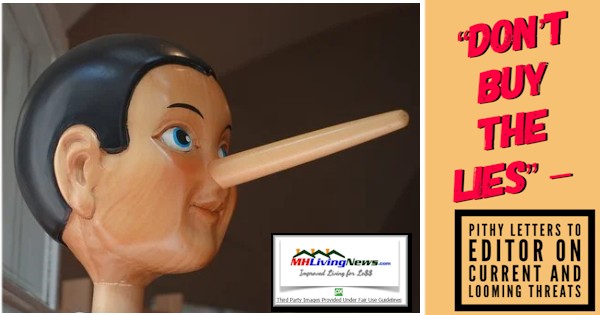 "Witch's Brew" of Predatory Practices – Longtime MHI Member/Attorney Marty Lavin Rips Manufactured Housing Institute, Exposes Duty to Serve Financing Stonewall
AEI's Edward Pinto, Fortune – Housing Flips Recession Script, But Trouble Looms Just Ahead – Manufactured Housing Insights
"More Punitive Regulatory" Regime Looms Warns New Manufactured Housing Industry Insider
Dark Money-Billionaires Buffett, Gates, Soros Funding Black Lives Matter, Antifa – Named by AG Barr in Riots, Looting – Hijacking Peaceful George Floyd Death Racial Justice Protests
Manufactured Housing Industry Investments Connected Closing Equities Tickers
Some of these firms invest in manufactured housing, or are otherwise connected, but may do other forms of investing or business activities too.
NOTE: The chart below includes the Canadian stock, ECN, which purchased Triad Financial Services, a manufactured home industry lender
NOTE: Drew changed its name and trading symbol at the end of 2016 to Lippert (LCII).
Following Change, Manufactured Housing Institute Board of Directors and MHI Executive Committee Examined
Fall 2020…
Berkshire Hathaway is the parent company to Clayton Homes, 21st Mortgage, Vanderbilt Mortgage and other factory built housing industry suppliers.
· LCI Industries, Patrick, UFPI, and LP each are suppliers to the manufactured housing industry, among others.
· AMG, CG, and TAVFX have investments in manufactured housing related businesses. For insights from third-parties and clients about our publisher, click here.
Enjoy these 'blast from the past' comments.
MHProNews. MHProNews – previously a.k.a. MHMSM.com – has celebrated our 11th year of publishing, and is starting our 12the year of serving the industry as the runaway most-read trade media.
Sample Kudos over the years…
Learn more about our evolutionary journey as the industry's leading trade media, at the report linked below.
Correcting the Manufactured Housing Industry Record – Looking Back, Looking Ahead – Plus Manufactured Home Investing, Stock Updates
· For expert manufactured housing business development or other professional services, click here.
· To sign up in seconds for our industry leading emailed headline news updates, click here.

Disclosure. MHProNews holds no positions in the stocks in this report.
Evidence-Based State of the Manufactured Housing Industry, Fall 2020 Report – plus, Sunday Weekly Manufactured Home Headlines Review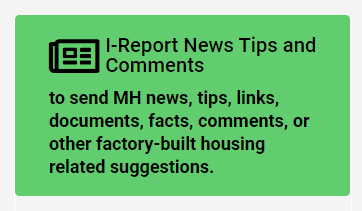 That's a wrap on this installment of "News Through the Lens of Manufactured Homes and Factory-Built Housing" © where "We Provide, You Decide." © (Affordable housing, manufactured homes, stock, investing, data, metrics, reports, fact-checks, analysis, and commentary. Third-party images or content are provided under fair use guidelines for media.) (See Related Reports, further below. Text/image boxes often are hot-linked to other reports that can be access by clicking on them.)
By L.A. "Tony" Kovach – for MHLivingNews.com.
Tony earned a journalism scholarship and earned numerous awards in history and in manufactured housing. For example, he earned the prestigious Lottinville Award in history from the University of Oklahoma, where he studied history and business management. He's a managing member and co-founder of LifeStyle Factory Homes, LLC, the parent company to MHProNews, and MHLivingNews.com. This article reflects the LLC's and/or the writer's position, and may or may not reflect the views of sponsors or supporters.