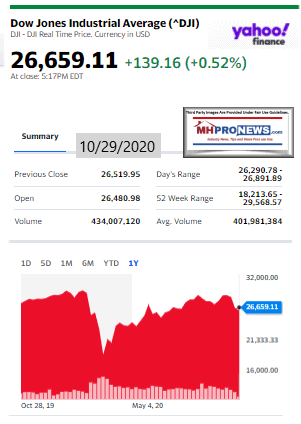 Time will tell if Democratic strategist James Carville's mantra during the Clinton Administration – "It's the economy, stupid" – how that plays out for the two major party contenders during this pandemic. From left-of-center CNN to right-of-center WSJ, each see that maxim as being relevant in the rapidly approaching Decision Day of November 3, 2020.
Tom Steyer took the debate stage in Manchester, NH during the Democratic primary process to make the case that the 2020 presidential election will come down to the economy.
Billionaire Steyer lost, but is still a serious Democratic backer.
As a reminder sparked by Steyer's Feb 10, 2020 campaign post, where was COVID19 during that phase of the campaign? Crickets…
That disconnect between then and now noted, there are any number of reasons to think that Obama-era VP Joe Biden and his running mate, Senator Kamala Harris (CA-D) also face that question. How will the economy play out with everyday voters?
Among the top issues among voters, per several sources across the left-right media divide, are economic/personal finance issues, safety and security, healthcare, and the coronavirus pandemic.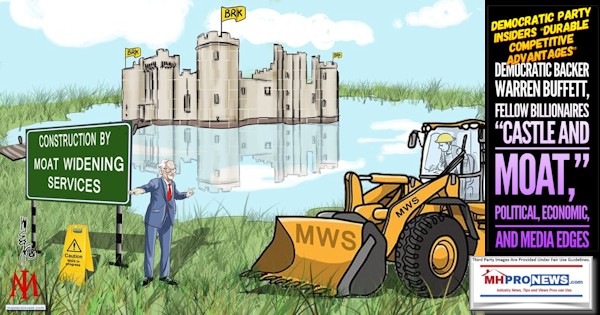 There is certainly a case to be made that Democrats have numerous advantages. It is precisely the scenario that Buffett and his 'moat building' allies prefer.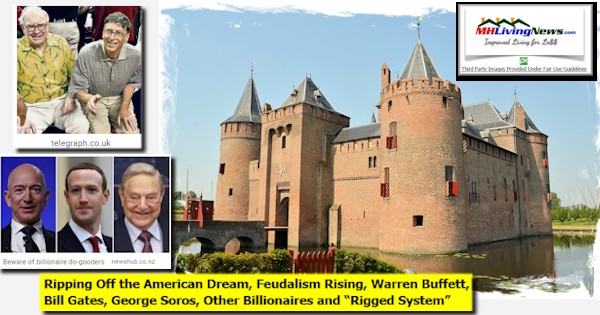 That noted, even after the pandemic, some 56 percent of voters recently told Gallup that they are better off than 4 years ago. That must have sent shock waves through the Biden-Harris (Harris-Biden?) campaign.
While the polls routinely show Democrats and Biden-Harris ahead of Republicans and Trump-Pence, there are also counter-indicators. Those will be examined in an upcoming pre-election report. But one point is what left-of-center Politico reported that the Biden campaign said. Politico said Democrats don't expect that they are actually ahead by double digits, as some polls claim.
That tees up a report from CNN today which focused on the lack of an open endorsement by Warren Buffett of VP Joe Biden. For regular readers of MHProNews, think coy and head-fake.
Per CNN, "I'm not going to talk about any political figures at all or politics generally this afternoon," Warren Buffett said last May during his virtual Berkshire Hathaway shareholders meeting.
It may be a coincidence that "Warren Buffett has been surprisingly quiet about the presidential election," as CNN reported today, given that MHProNews has been spotlighting Buffett's past and more recent economic, political, and other purported shenanigans.
Rumors say CNN may be purchased by the world's top billionaire, Jeff Bezos. Bezos, Buffett, Gates, Mark Zuckerberg, Michael Bloomberg, and George Soros are just some of the world's richest men who have a history of anti-Trump positions.
Given Buffett-Gates' close relationship, there is no need for Buffett to give directly to Biden. As CNN noted in their report, while there are donations to both campaigns from within Berkshire, "Buffett continues to contribute to the Democratic Congressional Campaign Committee, as he did in 2016 and during the 2018 midterm elections, but the last individual candidate he has donated to was Arizona's Democratic senate candidate Mark Kelly, a former astronaut who is currently leading in the the polls against Republican Senator Martha McSally."
CNN said that neither Buffett, Berkshire or the Biden campaign responded to their requests for comments on their report today. That noted, they said that "Still, Biden appears to have the ear of the Oracle — even if there is no official campaign endorsement or donation from Buffett to show for it.
Biden boasted during a virtual shareholder event earlier this month that he had recently spoken with Buffett on the phone and that the two share a desire "to lead the whole damn world in a way that no one else can."
"There's no limit to America's future. The only thing that's going to tear America apart is America itself." Biden said, "That sentiment is very Buffett-esque," said CNN.
The political left gains far more money and support from the billionaire class, be it Big Tech, Big Media, Wall Street, or other multinational companies and their leaders.
Capital Research Center and others have made similar points that MHProNews has, namely, that Buffett and some of his billionaire buddies are into misdirection and deception. Some of that he says is arguably correct while others statements could be described as paltering.
The advantage of the left is precisely the increasingly obvious alliance of big tech, big business, big media and Establishment Democrats and RINO Republicans. Evidence of that comes from sources across the left-right media divide, including award-winning journalist, Glen Greenwald.
My Resignation From The Intercept

The same trends of repression, censorship and ideological homogeneity plaguing the national press generally have engulfed the media outlet I co-founded, culminating in censorship of my own articles.https://t.co/dZrlYGfEBf

— Glenn Greenwald (@ggreenwald) October 29, 2020
President Trump's attorney, Ruddy Giuliani, said on Fox Business this evening that the Biden family has made some $40 million dollars from seemingly corrupt overseas business deals that Greenwald and others from both sides of the left-right media divide have called out, due to the evidence. Giuliani noted that most Democrats are fine people, but he stressed that the top leadership have to be ousted. Giuliani, quoting "an honest Democrat," former President Harry S. Truman. Truman said you can always tell a crooked politician, they start poor and end up rich. Ouch, given Biden's 4 mansions on the limited income he and his wife have?
That covers topic one from this evening's headline. Part two of our headline is our featured focus for today.
As is our norm, the featured focus follows the quotable quotes, left-right headlines, and 2 of our 3 market summary graphics.  The manufactured home equities connected results at the closing bell follows the featured focus and related/recent reports.
Quotes That Shed Light – American Social, Industry, National Issues…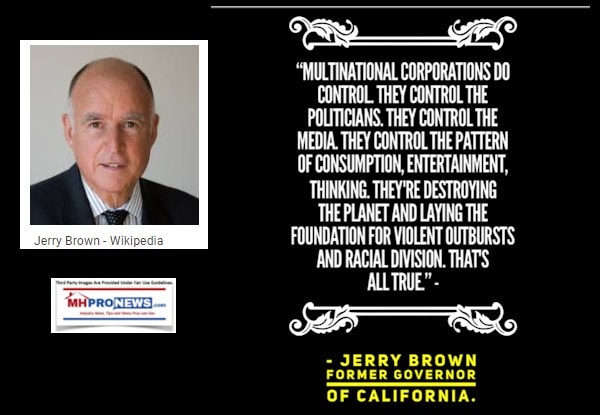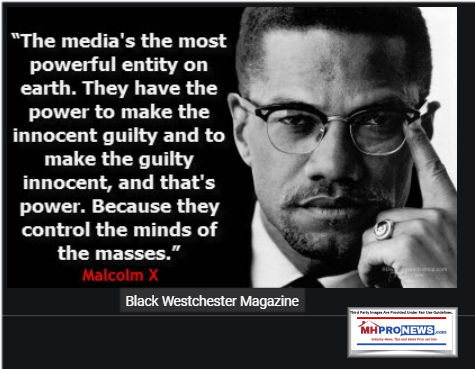 Headlines from left-of-center CNN Business
Here comes the hard part
A customer gets a haircut from a stylist wearing a protective mask at a barber shop in San Francisco, California, U.S., on Tuesday, Sept. 15, 2020. Thousands of San Francisco businesses were allowed to reopen Monday following a nearly six-month shuttering, according to the San Francisco Chronicle.
A sizzling summer rebound gave the economy a boost. Now brace for the slowdown
Trump is taking credit for the 'biggest and best' GDP in American history. Here are the facts
Economy's final report card before the election shows stunning growth. That's not the whole story
Something big will be missing from Apple's earnings tonight
Opinion: Cuts to Medicare services would be disastrous for the country
Tupperware profits and shares soar as more people are eating at home during the pandemic
Ford returns to profitability as it blows past estimates
United Airlines to offer free covid testing for passengers on select routes
How the pandemic has changed Americans' spending and saving habits
The rules of talking politics at work
'Joe Rogan Experience,' podcast that sparked outrage, is a hit for Spotify
Glenn Greenwald is quitting The Intercept, claiming editors 'censored' his article about Joe Biden
Warren Buffett, CEO of Berkshire Hathaway, attends the 2019 annual shareholders meeting in Omaha, Nebraska, May 3, 2019.
Warren Buffett hasn't publicly backed Biden despite past Democratic endorsements
TOPSHOT – Oil pumpjacks operate at dusk Willow Springs Park in Long Beach, California on April 21, 2020, a day after oil prices dropped to below zero as the oil industry suffers steep falls in benchmark crudes due to the ongoing global coronavirus pandemic. – President Donald Trump on April 21 ordered his administration to come up with a plan to aid US oil companies struggling with a massive supply glut and record-low crude prices. "We will never let the great US Oil & Gas Industry down," Trump tweeted.
Exxon is cutting 1,900 US jobs as oil prices crumble again
NEW YORK, NEW YORK – OCTOBER 18: A gas heater is placed near outdoor tables at Tenzan restaurant on October 18, 2020 in New York City. The pandemic continues to burden restaurants and bars as businesses struggle to thrive with evolving government restrictions and social distancing plans which impact keeping businesses open yet challenge profitability.
Outdoor heaters aren't enough to save restaurants this winter
MARKETS
DRIVE
Bugatti unveils a super light hypercar that can top 300 miles an hour
Mercedes-Benz takes a big stake in Aston Martin
The new Hummer is all-electric
Land Rover Defender is MotorTrend SUV of the Year
This car just smashed speed records at 316 mph
Headlines from right-of-center Fox Business
REAL ESTATE
Millions of Americans plan to move to more affordable areas
About 14 to 23 million households, or as many as 11.5%, said they planned to relocate to another city or region: Upwork
Coronavirus lockdowns not part of Trump strategy, White House chief of staff says
MARKETS
Wall Street donations favor Trump rival Joe Biden by smaller margin than Hillary Clinton
Border Patrol Chief's Twitter account gets locked for pro-border wall message
TECHNOLOGY
Border Patrol Chief's Twitter account gets locked for pro-border wall message
MARKETS
Stocks rise as Facebook, Apple lead ahead of earnings
Pinterest pops as stay-at-home projects fuel user, revenue growth
OPINION
Top retirement planning tips everyone can follow to save money, even in a pandemic
LIVE NOW
FIVE DAYS LEFT
VIDEO
Vice President Pence speaks at a rally in Des Moines, Iowa
FEAR NOT
LIFESTYLE
New study shows flying may be safer than grocery shopping, indoor dining
BAD REPUTATION
POLITICS
SBA disaster loan fraud report slammed as 'political hit job'
'A TERRIBLE MISTAKE'
LIFESTYLE
Billionaire details Jeffrey Epstein relationship during earnings call
MIDDLE OUT
LIFESTYLE
JetBlue says it will extend 'incredibly expensive' seating policy
BIG SHOT SALES
MARKETS
Moderna rakes in $1.1B on coronavirus vaccine orders
FLIP FLOP FRACKING
POLITICS
Joe Biden's changing stance on energy issues leave experts concerned
IFLOP
LIFESTYLE
IHOP closing nearly 100 locations amid the pandemic
'WE REALLY NEED HELP'
POLITICS
Ice Cube claps back at Scarborough, makes plea for Black America
VIDEO
'Cancel culture' pushed Girls Scouts to delete congratulatory Amy Coney Barrett tweet: Tammy Bruce
VIDEO
If US shuts down again, 'we won't have an economy': Ronna McDaniel
TECHNOLOGY
California court rules Uber can continue pushing pro-gig worker messages
ECONOMY
Pending home sales cool in September, down 2.2%
TECHNOLOGY
Ahead of 2020 election, TikTok partners with fact-checkers to prevent misinformation
LIFESTYLE
Whole Foods recalls select macaroni and cheese products
LIFESTYLE
Ford's 'big deal' electric Transit van debuts Nov. 12
MARKETS
Tiffany agrees to new deal terms with LVMH
TECHNOLOGY
FBI warns of 'increased and imminent' ransomware threat to health care sector
POLITICS
Jim Biden refuses to answer questions about family's business dealings
RETAIL
Walmart testing e-commerce strategies in 4 stores as online sales surge
ENERGY
Zeta roars through South leaving 2M without power, could take days to get back
TECHNOLOGY
Prime Video customers don't own purchased content, Amazon argues
FOOD & DRINK
Stouffer's, the frozen food brand, is debuting a merch shop featuring its own clothing
MARKETS
Marvell to buy Inphi, creating $40B semiconductor giant
SPORTS
NYC Mayor tries to block sale of Mets to Steve Cohen
POLITICS
Trump's Tax Revolution: Maria Bartiromo, James Freeman 'The Cost'
SPORTS
Utah Jazz sold to Qualtrics founder for $1.6B: reports
POLITICS
Cory Gardner goes after Twitter CEO on Trump, Iran censorship for 'Holocaust denial'
MONEY
Today's mortgage rates hold fast to yesterday's record lows | October 29, 2020
Market Indicator Closing Summaries – Yahoo Finance Closing Tickers on MHProNews…
Featured Focus –
Where Business, Politics and Investing Can Meet
Before today's reported record-setting GDP rise, which followed the 2nd quarter GDP plunge, President Donald J. Trump on the stump has said that he thought the nation might hit a 35 percent GDP spike.
That didn't happen. But they did achieve 33.1 percent, which is by far a record.
The following press release from the White House to MHProNews shares the administration's view of what they think will be part of a winning closing argument strategy, especially for those who are thinking akin to Carville's election mantra, "it's the economy, stupid."
The White House • October 29, 2020

NEW: Economic comeback under President Trump breaks 70-year record
News broke this morning that real GDP grew at an annualized rate of 33.1% in the third quarter of 2020—beating expectations and setting an all-time record.
This jump in GDP is nearly double the previous record set 70 years ago.
Thanks to President Trump's policies, the American economy is weathering the global pandemic better than any other major Western country, including those of Europe. As the Council of Economic Advisers wrote this morning:
| | | |
| --- | --- | --- |
| | While the pandemic hit every major economy around the world, the United States experienced the least severe economic contraction of any major Western economy in the first half of 2020, with the Euro Area economy's contraction being 1.5 times as severe as the contraction of the U.S. economy. | |
Since April, America has gained over 11.4 million jobs, recovering more than half of those lost because of lockdowns. Retail sales are already above pre-pandemic levels, many construction and manufacturing jobs have returned, business activity is at a 20-month high, and new jobless claims fell to their lowest level this week since the beginning of the pandemic.
This "V-shaped" recovery is beating economist predictions and outpacing the slow recovery under former President Obama. After the 2008-09 recession, it took the Obama Administration 4 times as long to regain the same share of lost economic output.
"I know the media, including most of the financial media, does not like President Trump, but this is when you have an obligation to share this news . . . It points to the American spirit, our resolve, the ability to come back!" 🇺🇸 pic.twitter.com/2yfD9I1VtU

— The White House (@WhiteHouse) October 29, 2020
Two big reasons explain President Trump's success. The first is that his pro-growth, pro-worker agenda made our economic fundamentals stronger. Before Coronavirus swept the globe, American incomes hit a record high in 2019 while poverty rates hit a record low. Median incomes saw their biggest one-year jump ever.
Second, President Trump took targeted action to help American workers and families after the Coronavirus hit. His Administration negotiated the CARES Act, implemented the Paycheck Protection Program to save jobs, extended supplemental unemployment benefits, paused student loan payments, and halted evictions.
Today, the left wants to emulate Europe, issue endless lockdowns, and use the pandemic as an excuse to grow government control of the economy and society. President Trump wants to keep working with the private sector, protect the most vulnerable among us, and safely reopen our economy and schools.
Today's GDP report makes it clear: The data supports President Trump's strategy.
The Great American Comeback is well underway—a testament to both President Trump's policies and the strength and resilience of America's workers and families.
As America reopens, President @realDonaldTrump's low tax rates, deregulation, energy independence, and good trade deals are giving momentum back to U.S. businesses! pic.twitter.com/MENsJ5gHl8

— The White House (@WhiteHouse) October 29, 2020
Forget the polls. They were wrong in 2016 and could prove wrong again.
We'll examine that more closely in an upcoming report.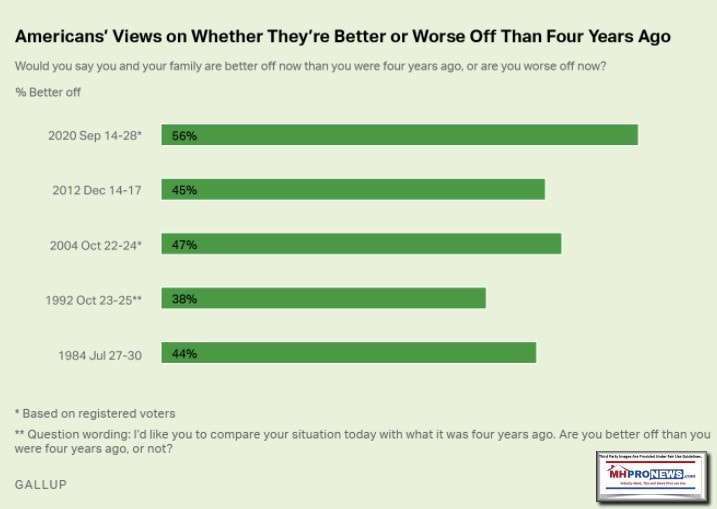 The 2020 election is about who wants it more. Vote! To learn more about the issues, see the related and linked reports.
Updates 9:59 AM ET 10.30.2020.
This next video was not cut until after our report above. Keep in mind that Greenwald is a progressive, not a Republican or pro-Trump. But he loves what journalism is supposed to be, as opposed to the manipulation of journalism to turn it into a weapon of propaganda. See how Greenwald says it.
And…
Related, Recent, and Read Hot Reports
Dr. Li-Meng Yan, Freddie Gray, George Floyd Revelations – "Colossal" Impacts of "The Big Lie" – Crimson Contagion, Event 201, BLM, Communist China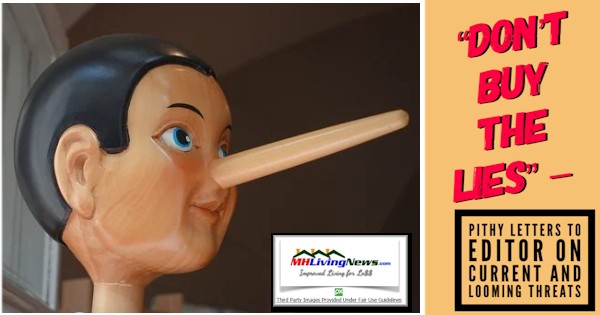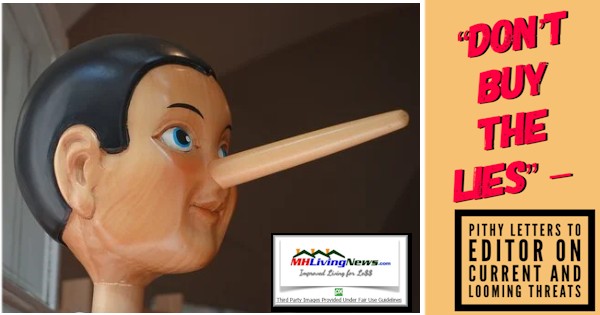 "The Creepy Line"- DOJ Files Antitrust Lawsuit vs Google, Will Berkshire Hathaway, Other FAANGBM Brands Follow? What Warren Buffett, Bill Gates, Moat-Builders, Observers Said
'Look at Message, Not Messenger,' HUD Sec Carson says "We Want People…to Have Choice." Biden Bombshell on CBS, plus Manufactured Home Investing, Stock Updates
"Witch's Brew" of Predatory Practices – Longtime MHI Member/Attorney Marty Lavin Rips Manufactured Housing Institute, Exposes Duty to Serve Financing Stonewall
AEI's Edward Pinto, Fortune – Housing Flips Recession Script, But Trouble Looms Just Ahead – Manufactured Housing Insights
"More Punitive Regulatory" Regime Looms Warns New Manufactured Housing Industry Insider
Dark Money-Billionaires Buffett, Gates, Soros Funding Black Lives Matter, Antifa – Named by AG Barr in Riots, Looting – Hijacking Peaceful George Floyd Death Racial Justice Protests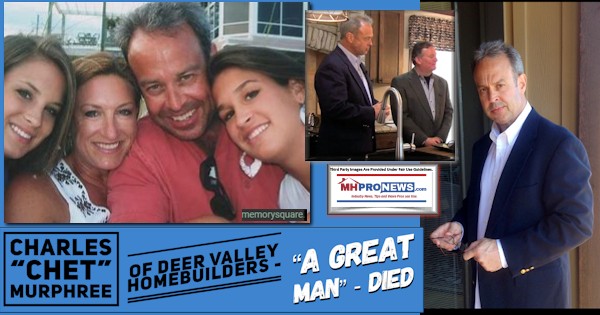 Manufactured Housing Industry Investments Connected Closing Equities Tickers
Some of these firms invest in manufactured housing, or are otherwise connected, but may do other forms of investing or business activities too.
NOTE: The chart below includes the Canadian stock, ECN, which purchased Triad Financial Services, a manufactured home industry lender
NOTE: Drew changed its name and trading symbol at the end of 2016 to Lippert (LCII).
Following Change, Manufactured Housing Institute Board of Directors and MHI Executive Committee Examined
Fall 2020…
Berkshire Hathaway is the parent company to Clayton Homes, 21st Mortgage, Vanderbilt Mortgage and other factory built housing industry suppliers.
· LCI Industries, Patrick, UFPI, and LP each are suppliers to the manufactured housing industry, among others.
· AMG, CG, and TAVFX have investments in manufactured housing related businesses. For insights from third-parties and clients about our publisher, click here.
Enjoy these 'blast from the past' comments.
MHProNews. MHProNews – previously a.k.a. MHMSM.com – has celebrated our 11th year of publishing, and is starting our 12the year of serving the industry as the runaway most-read trade media.
Sample Kudos over the years…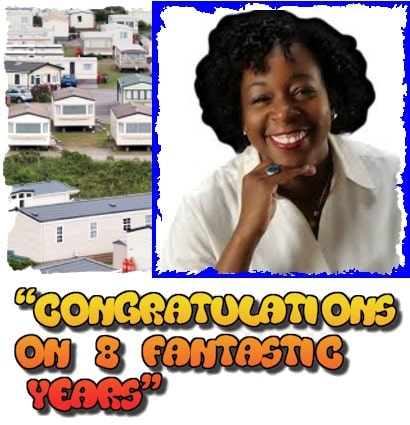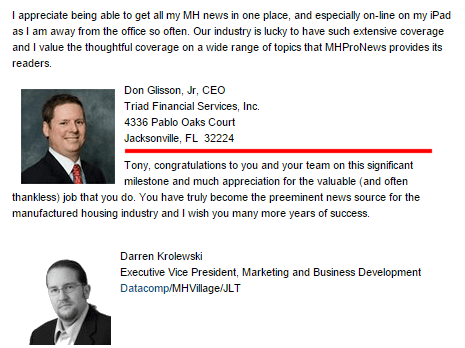 Learn more about our evolutionary journey as the industry's leading trade media, at the report linked below.
Correcting the Manufactured Housing Industry Record – Looking Back, Looking Ahead – Plus Manufactured Home Investing, Stock Updates
· For expert manufactured housing business development or other professional services, click here.
· To sign up in seconds for our industry leading emailed headline news updates, click here.

Disclosure. MHProNews holds no positions in the stocks in this report.
Evidence-Based State of the Manufactured Housing Industry, Fall 2020 Report – plus, Sunday Weekly Manufactured Home Headlines Review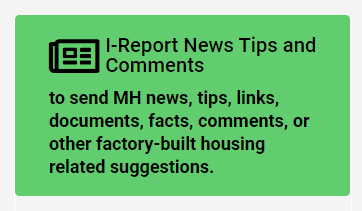 That's a wrap on this installment of "News Through the Lens of Manufactured Homes and Factory-Built Housing" © where "We Provide, You Decide." © (Affordable housing, manufactured homes, stock, investing, data, metrics, reports, fact-checks, analysis, and commentary. Third-party images or content are provided under fair use guidelines for media.) (See Related Reports, further below. Text/image boxes often are hot-linked to other reports that can be access by clicking on them.)
By L.A. "Tony" Kovach – for MHLivingNews.com.
Tony earned a journalism scholarship and earned numerous awards in history and in manufactured housing. For example, he earned the prestigious Lottinville Award in history from the University of Oklahoma, where he studied history and business management. He's a managing member and co-founder of LifeStyle Factory Homes, LLC, the parent company to MHProNews, and MHLivingNews.com. This article reflects the LLC's and/or the writer's position, and may or may not reflect the views of sponsors or supporters.