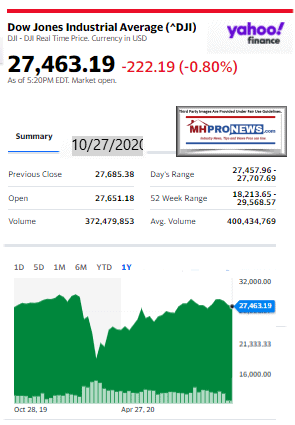 There is no exaggeration when you quote someone in context and share their thinking verbatim.
In the book, "It's Time to Fight Dirty: How Democrats Can Build a Lasting Majority in American Politics," David Faris, associate professor of political science at Roosevelt University, published his case for how Democrats could reshape U.S. politics without a Constitutional Amendment. That book was published on April 10, 2018, and today there are numerous voices on the political left that are saying what Faris wrote 2 ½ years ago.
Faris' book on this date has a 59 percent rating on Google but got 3.95 out of 5 stars on GoodReads. MHProNews isn't recommending it, this is just reporting the author's perspectives and how they influence contemporary D.C. milieu.
Here is what the teaser on Amazon, often from the publisher, said.

It's time to do more than protest
The American electoral system is clearly falling apart—as evidenced by the 2016 presidential election. In It's Time to Fight Dirty, David Faris offers accessible, actionable strategies for American institutional reform which don't require a constitutional amendment, and would have a lasting impact on our future.
With equal amounts of playful irreverence and persuasive reasoning, Faris describes how the Constitution's deep democratic flaws constantly put progressives at a disadvantage, and lays out strategies for "fighting dirty" though obstructionism and procedural warfare: establishing statehood for D.C. and Puerto Rico; breaking California into several states; creating a larger House of Representatives; passing a new voting rights act; and expanding the Supreme Court.
The Constitution may be the world's most difficult document to amend, but David Faris argues that many of America's democratic failures can be fixed within its rigid confines—and, at a time when the stakes have never been higher, he outlines a path for long-term, progressive change in the United States."
As you ponder the above, consider that in the context of AOC's recent proclamation to her followers – "Let this moment radicalize you" – seriously, or that statement of others on the left wing of the Democratic Party, Faris' thesis is part of the intellectual backdrop for the rationalization being used.
Rep. AOC: "Let this moment radicalize you." pic.twitter.com/7RJoT6C7UD

— The Hill (@thehill) September 20, 2020
Regardless of party preference, step back for a few moments to think about Professor Faris' point. If they get their way on or after November 3, 2020, numerous Democrats plan to establish what amounts to a one-party nation. One party rule means if you don't like what they enact or do, there would no longer be a way of reversing course.
The headlines below illustrate the point of how radical some of their thinking and behavior are. Faris' must be proud.
"Shut Down DC" – November Revolution Across USA Plan Exposed, Billionaires Warren Buffett, Bill Gates, George Soros, Backing, "There is No Plan B"
"Voter Intimidation and Suppression," Arson of "Mobile Home" With Campaign Signs, "Election Interference" Outcries, plus Manufactured Home Investing, Stock Updates
In the Biden campaign news video above, that is being compared to former Obama-era Secretary Hillary Clinton's "basket of deplorables" moment. Former VP "I'll work as hard for those who don't support me as those who do, including those chumps [President Trump supporters] at the microphone out there." But he doesn't call them "chumps" just once, he calls the POTUS Trump supporters "chumps" twice. How is that unifying? How is that bringing American's together? What happened to that Mr. Nice Guy image? If Biden is truly so far ahead in the polls, then why is he so angry?
For those who don't know the history of VP Biden and who want a sense of what Professor Faris thinks will happen on/after election day, see the featured focus.  As is our norm, the featured focus follows the quotable quotes, left-right headlines, and 2 of our 3 market summary graphics.  The manufactured home equities connected results at the closing bell follows the featured focus and related/recent reports.
Quotes That Shed Light – American Social, Industry, National Issues…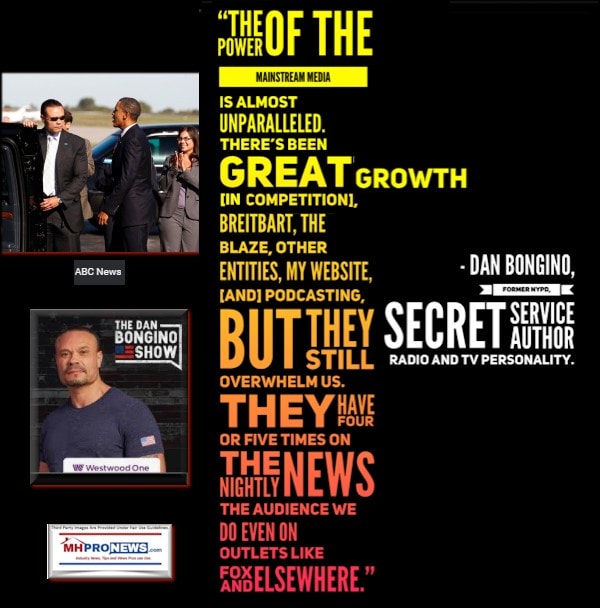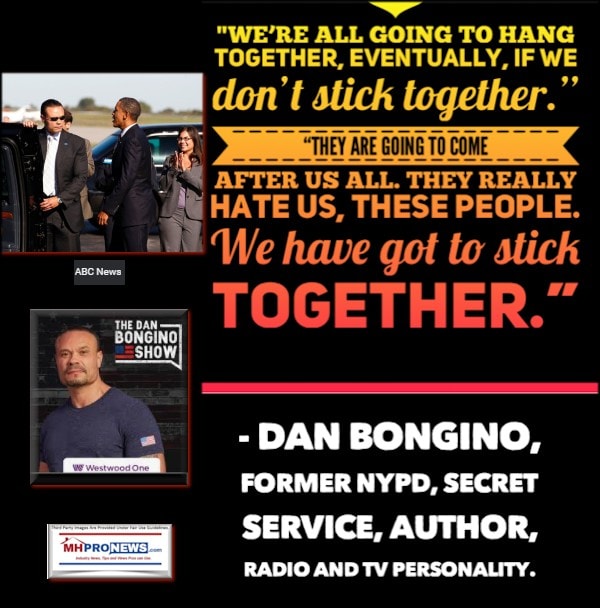 Headlines from left-of-center CNN Business
Recovery at risk
The U.S. Capitol building in Washington, D.C., U.S., on Monday, Oct. 26, 2020. The three months of squabbling over a new round of virus relief moved no closer to a resolution over the weekend, all but extinguishing the prospects of a stimulus bill being written, voted on, and signed into law by President Trump before the election.
Real lives hang in the balance as Washington gambles with the economy
The US economy probably grew at record speed in the third quarter. But the crisis isn't over
AMD is buying a rival chipmaker for $35 billion
Interest rates near zero are a big gift — for Biden or Trump
Jack Ma is making history again with the Ant IPO, and getting even more wealthy while doing it
Oil companies aren't out of the woods yet
Shares in these American automakers are surging. None of them are Tesla
Workers are required to take time off at these companies
Tony Blair: The pandemic could push 49 million Africans into extreme poverty. Here's how other countries can help
Airlines will struggle long after passengers feel safe to fly again
'King of coal' Robert Murray dies at the age of 80
Expect fewer gifts this holiday season
How Roblox became the 'it' game for tweens — and a massive business
Bill Gross, co-founder of Pacific Investment Management Co. (PIMCO), speaks during a Bloomberg Television interview at the Bloomberg FI16 event in Beverly Hills, California, U.S., on Wednesday, May 25, 2016.
Billionaire Bill Gross accused of blaring 'Gilligan's Island' theme song on loop at his neighbor
Signage is displayed outside the Palazzo at the Venetian Resort in Las Vegas, Nevada, U.S., on Sunday, Oct. 18, 2020. Las Vegas Sands Corp. is scheduled to release earnings figures on October 21.
GOP mega-donor considers selling his Las Vegas casinos
Digital Drive-Thru Menu Boards at Double Drive-Thru Location at Burger King.
This is what the new Burger King and Popeyes drive-thrus will look like
MARKETS
SUSTAINABILITY
A 2×2 grid split screen showing Donald Trump and Joe Biden and energy industry equipment.
The future of renewable energy could look very different under Biden
Toy companies are cutting back on plastic
What Burger King's new reusable packaging looks like
Energy drink? A UK startup is turning coffee into fuel
Maker of insanely popular shoes moves into eco-friendly clothing
HAPPY HOUR
Bud Light gets festive with new holiday hard seltzer flavors
Coors Seltzer enters crowded field of hard seltzers
Japanese craft breweries turn unsold beer into gin
Guinness is making a non-alcoholic version
Even Coke is getting into alcoholic seltzers
Headlines from right-of-center Fox Business
POLITICS
COVID relief likely on pause until after election
The odds of Congress striking a coronavirus relief deal before the election dimmed considerably after the Senate left Washington for their October recess with no agreement in place.
Congress may not pass coronavirus relief deal until after Election Day, negotiators say
TECHNOLOGY
Twitter's CEO to warn 'eroding' Section 230 could 'collapse' Internet communication
POLITICS
Conservative PAC accuses Facebook of censoring anti-Biden ad
MARKETS
Biden tax hike plans only a 'minor speedbump' for US stocks: Goldman Sachs
Stocks historically win in this election scenario
Nasdaq rises but S&P, Dow dip on Caterpillar, Raytheon weakness
OPINION
How to know when the real estate market is about to change
LIVE NOW
WATCH NOW
VIDEO
VP Pence hosts a campaign event in South Carolina
GOOD, BAD & UGLY
ECONOMY
Amazon touts jobs record as congressional scrutiny intensifies
'GREENEST, SAFEST'
BUSINESS LEADERS
Electric pickup truck to be delivered by September: Lordstown Motors CEO
SPENDING BENEFITS
LIFESTYLE
Chase Sapphire to offer select cardmembers Peloton credits
DISCOUNT DEAL
MARKETS
Tiffany and LVMH discuss price cut to settle dispute
3, 2, 1, LIFTOFF
TECHNOLOGY
SpaceX slated to launch next group of American astronauts next month
BIGGEST BOOKING DAY
LIFESTYLE
Regent Seven Seas cruise line has largest day of bookings in its history
BRINGING THE BIG BUCKS
POLITICS
Bloomberg makes multimillion-dollar, last-minute push for Biden
RAPID DEPLOYMENT VEHICLE
LIFESTYLE
GM Defense delivers its first Infantry Squad Vehicles to U.S. Army
POLITICS
Older Americans, students targeted by retirement proposal to boost savings growth
POLITICS
Herschel Walker's son frustrated Democrats 'worship' BLM movement
MONEY
3 ridiculously easy ways to retire wealthier
VIDEO
Coronavirus pandemic is changing the way people view higher education: Gerry Baker
POLITICS
Lawmakers want to protect local newspapers from Google, Facebook
ECONOMY
IRS releases new income tax brackets for 2021
MARKETS
Pfizer earnings report touts coronavirus vaccine progress in 42,000-participant clinical trial
MARKETS
Strong sales of drugs, vaccines, propel Merck in third quarter
POLITICS
Biden again clarifies oil 'transition' comment, says industry 'not going to go away'
TECHNOLOGY
SpaceX Starlink unit will provide free Internet to a Texas school district
FEATURES
How COVID-safe is dining in a restaurant's outdoor tent?
SPORTS
Odell Beckham Jr. suffers season-ending injury: how it affects his contract with the Browns
ECONOMY
Restaurateurs say they want answers, beg Gov. Cuomo to reopen
LIFESTYLE
Disney unveils its holiday merchandise, has a unique 2020 item included
ENERGY
Southern California Edison says its equipment may have caused Orange County fire
MARKETS
AIG names new CEO, plans spin off life and retirement unit
REAL ESTATE
Las Vegas Sands Corp. exploring sale of flagship casinos: report
INDUSTRIALS
China to impose sanctions on US arms suppliers to Taiwan
SPORTS
MLB's debt at $8.3 billion after shortened 2020 season during coronavirus pandemic
MONEY
Refinance your student loans today for big savings — how to get started
Market Indicator Closing Summaries – Yahoo Finance Closing Tickers on MHProNews…
Featured Focus –
Where Business, Politics and Investing Can Meet
"President Trump and congressional Republicans could be headed to a stinging, possibly historic defeat on November 3. With the president down nearly 10 points in national polling averages and looking up at Democratic nominee Joe Biden in every critical battleground state, five incumbent Republican senators trailing their Democratic challengers, another handful tied or barely ahead, and Republicans likely to lose at least a few seats in the House, too, it looks as though the verdict voters hand down about the last four years of our history will be sharp and, by the standards of our polarized, partisan era, incontrovertible." So said Professor David Faris in an article in the left-of-center The Week.
In fairness to Faris, he's far from alone. The vast majority of the mainstream media and most polling gives President Trump very low odds of winning re-election. But that occurred 4 years ago too.
Said pro-Biden, pro-Democrat 'let fight dirty' Faris – "If the polls are 100 percent accurate — and they won't be, especially not in Senate races…" there may be a modest 51 to 49 edge for Democrats in the Senate. Then, near the end of his column, the professor says "If surveys are biased against the GOP by a few points, as they were in 2014, 2016, and in several red state Senate races in 2018, Democrats are not guaranteed to win the Senate at all."
Almost no one is talking about the GOP retaking the House, other than President Trump and his Vice President Mike Pence.  Faris near his close admits "While anything is still statistically possible" and then ends with an 'f-you' to the GOP, like this: "…it looks increasingly likely that voters have had enough — of McConnell, of Trump, and of minority rule whose only guiding principle is giving the middle finger to people who disagree."
Time will tell.
The two biggest topics, per some reports, is that following the 2nd Trump-Biden Presidential Debate the two biggest topics being searched related to the Biden family scandal and Biden's on-stage statement that he would get rid of the oil industry.  He and the Biden campaign have been walking that back ever since, but is the damage done?
The solution to maximum certainty for election 2020? Vote yourself and then get your circle to consider items like the one below.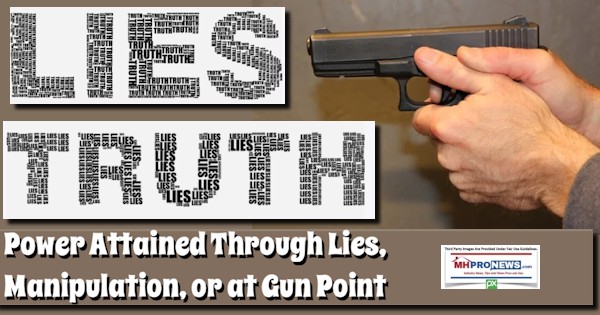 Related, Recent, and Read Hot Reports
Dr. Li-Meng Yan, Freddie Gray, George Floyd Revelations – "Colossal" Impacts of "The Big Lie" – Crimson Contagion, Event 201, BLM, Communist China
"The Creepy Line"- DOJ Files Antitrust Lawsuit vs Google, Will Berkshire Hathaway, Other FAANGBM Brands Follow? What Warren Buffett, Bill Gates, Moat-Builders, Observers Said
'Look at Message, Not Messenger,' HUD Sec Carson says "We Want People…to Have Choice." Biden Bombshell on CBS, plus Manufactured Home Investing, Stock Updates
"Witch's Brew" of Predatory Practices – Longtime MHI Member/Attorney Marty Lavin Rips Manufactured Housing Institute, Exposes Duty to Serve Financing Stonewall
AEI's Edward Pinto, Fortune – Housing Flips Recession Script, But Trouble Looms Just Ahead – Manufactured Housing Insights
"Let This Moment Radicalize You," FBI Raids Manufactured Home to Foil Radical Plot, Gov Whitmer Blames President Trump
"More Punitive Regulatory" Regime Looms Warns New Manufactured Housing Industry Insider
Dark Money-Billionaires Buffett, Gates, Soros Funding Black Lives Matter, Antifa – Named by AG Barr in Riots, Looting – Hijacking Peaceful George Floyd Death Racial Justice Protests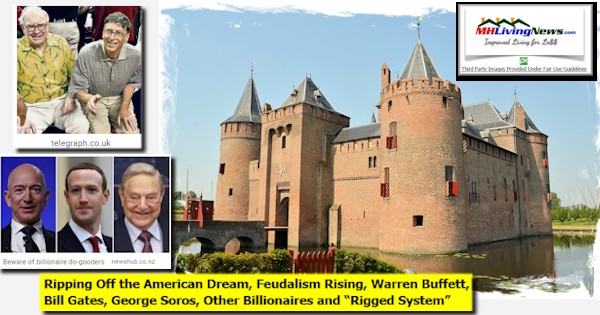 Manufactured Housing Industry Investments Connected Closing Equities Tickers
Some of these firms invest in manufactured housing, or are otherwise connected, but may do other forms of investing or business activities too.
NOTE: The chart below includes the Canadian stock, ECN, which purchased Triad Financial Services, a manufactured home industry lender
NOTE: Drew changed its name and trading symbol at the end of 2016 to Lippert (LCII).
Following Change, Manufactured Housing Institute Board of Directors and MHI Executive Committee Examined
Fall 2020…
Berkshire Hathaway is the parent company to Clayton Homes, 21st Mortgage, Vanderbilt Mortgage and other factory built housing industry suppliers.
· LCI Industries, Patrick, UFPI, and LP each are suppliers to the manufactured housing industry, among others.
· AMG, CG, and TAVFX have investments in manufactured housing related businesses. For insights from third-parties and clients about our publisher, click here.
Enjoy these 'blast from the past' comments.
MHProNews. MHProNews – previously a.k.a. MHMSM.com – has celebrated our 11th year of publishing, and is starting our 12the year of serving the industry as the runaway most-read trade media.
Sample Kudos over the years…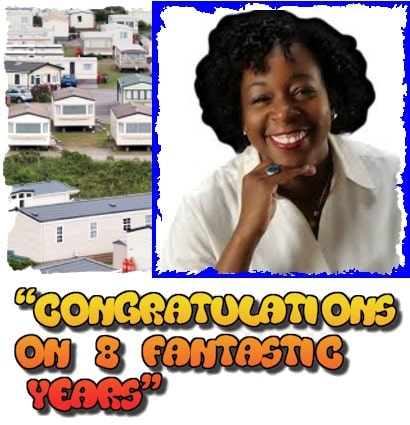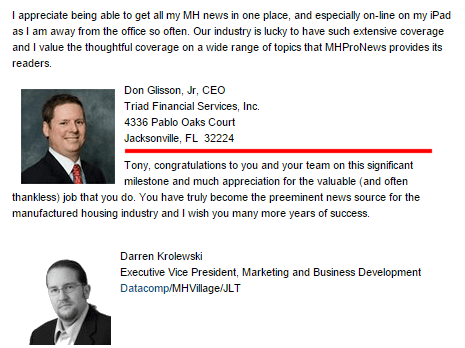 Learn more about our evolutionary journey as the industry's leading trade media, at the report linked below.
Correcting the Manufactured Housing Industry Record – Looking Back, Looking Ahead – Plus Manufactured Home Investing, Stock Updates
· For expert manufactured housing business development or other professional services, click here.
· To sign up in seconds for our industry leading emailed headline news updates, click here.

Disclosure. MHProNews holds no positions in the stocks in this report.
Evidence-Based State of the Manufactured Housing Industry, Fall 2020 Report – plus, Sunday Weekly Manufactured Home Headlines Review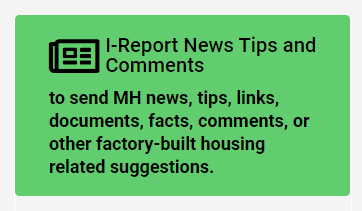 That's a wrap on this installment of "News Through the Lens of Manufactured Homes and Factory-Built Housing" © where "We Provide, You Decide." © (Affordable housing, manufactured homes, stock, investing, data, metrics, reports, fact-checks, analysis, and commentary. Third-party images or content are provided under fair use guidelines for media.) (See Related Reports, further below. Text/image boxes often are hot-linked to other reports that can be access by clicking on them.)
By L.A. "Tony" Kovach – for MHLivingNews.com.
Tony earned a journalism scholarship and earned numerous awards in history and in manufactured housing. For example, he earned the prestigious Lottinville Award in history from the University of Oklahoma, where he studied history and business management. He's a managing member and co-founder of LifeStyle Factory Homes, LLC, the parent company to MHProNews, and MHLivingNews.com. This article reflects the LLC's and/or the writer's position, and may or may not reflect the views of sponsors or supporters.