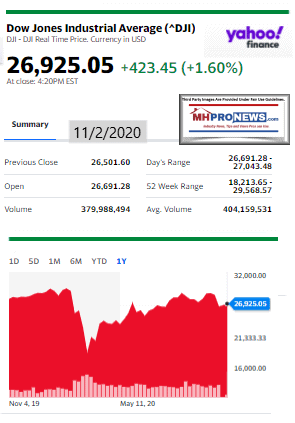 The general election is tomorrow, but this topic could well prove important months or even years after the election, for reasons that astute and regular readers of MHProNews may recognize.
There are certainly voices across the Democratic and Republican Party divide, religious and secular voices, that are supporting former Obama-era Vice President Joe Biden (D) and his Vice-Presidential hopeful running mate, Senator Kamala Harris (CA-D).
The Biden-Harris campaign promises and claims should be carefully examined in the light of evidence of vacillating changes within days to a year of entirely different positions on some issues that they later espoused.
They should also be examined in the light of recent reports suppressed and downplayed by big tech and much of the mainstream media. Who says? Progressive journalist – not-pro-Trump personality – Glenn Greenwald. More on that in the video further below.
Progressive Journalist Greenwald Rips Facebook, Twitter, Mainstream Media on VP Biden Reporting, Facebook Co-Founder Donates Millions to Biden, plus Manufactured Home Investing, Stock Updates
A close look at the pro-Biden Republicans often reveals the same deep pockets that back the Biden-Harris campaign and its down-ballot supporters.
Not to be ignored are these points.
Democratic mayors in the Iron Range of MN,
The routinely Democratic backing Pittsburgh Post Gazette for the first time since 1972,
Elected Democrats from Georgia and Michigan,
are among those who have said they are backing President Donald J. Trump. Why?
Because his policies have matched his words, and his pledges have resulted in measurable success for minorities, women, the working and middle class. While 'the rich' benefited too, left-of-center sources as well as those from the right cited from reports linked herein have revealed that they benefited less than the lower-to-middle income other income groups.
The Manufactured Housing Association for Regulatory Reform (MHARR) makes no endorsements. They have no PAC. But they said recently if a Biden-Harris administration takes over in Washington, a tougher regulatory environment will follow.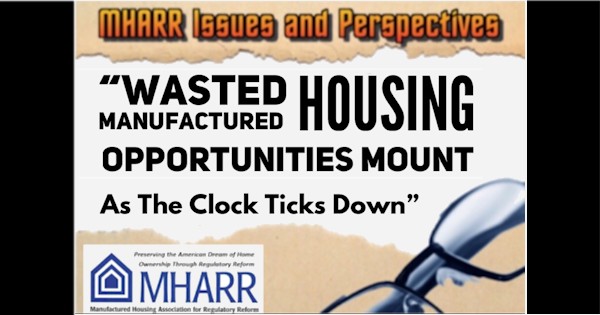 The National Federation of Independent Business (NFIB) and Jobs Creators Network (JCN) have made it clear that they support the GOP over Democrats. JCN is led by a Hispanic.
NFIB, JCN, SCOTUS and VP Debate, plus Manufactured Home Investing, Stock Updates
The Epoch Times – which has strong anti-Communist and pro-Falun Gong ties – makes no endorsements. But today, they made a simple appeal to truth and tradition, and to oppose those who are aligned with socialists and communists.  If one plus one equals two, that is akin to what MHARR has done, only the Epoch Times used a different argument.
A rainbow coalition of religious leaders has been openly supporting President Trump. As but one example, Franklin Graham, son of famed evangelist Billy Graham, took the stage with President Trump in North Carolina for a prayer for him and the nation. Voices on both the left and right have raised alarms about the suppression of information that might sway millions of voters.
Against that backdrop, on Friday's right-of-center Fox Business' Lou Dobbs broadcast, evangelical Baptist Pastor Robert Jeffress had an interesting commentary, which will be part of our featured focus this evening.
Quotes That Shed Light – American Social, Industry, National Issues…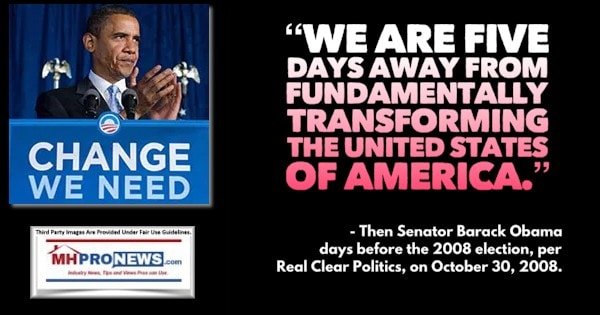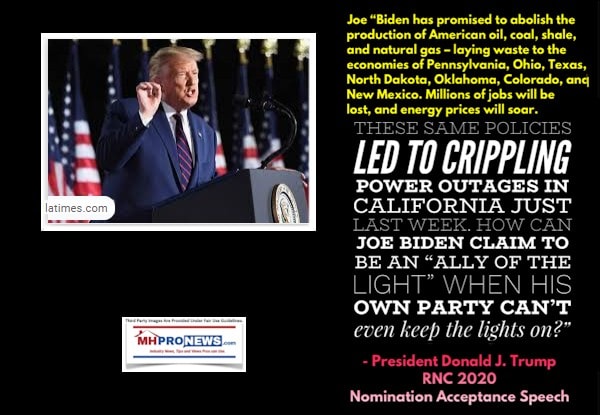 Headlines from left-of-center CNN Business
The 2000 recount was a mess
Voters fill out their ballots at an early voting center at the Mount Vernon Governmental Center on October 31, 2020 in Alexandria, Virginia. Today is the final day of early voting in Virginia, with voters waiting hours in line to cast their ballots ahead of the presidential election on Tuesday.
A drawn-out, contested election now would be a nightmare scenario for Wall Street
Dow and S&P 500 zoom higher as Wall Street predicts Joe Biden will win
A stimulus deal is likely coming — but not in time for the holidays
Here's what Big Tech employees are worried about on Election Day
Someone in the UK just put down a million-pound bet on Joe Biden
What a Biden victory could mean for energy, health care and tech stocks
MISINFORMATION WATCH Facebook cracks down on QAnon hashtag
Analysis: Fox News is misleading its audience about Trump's election chances
False video of Joe Biden viewed 1 million times on Twitter
Swipe right. People are using dating apps to reach voters in swing states
Friendly's files for bankruptcy and puts itself up for sale
Watch this flying car complete its first flight
We're still disinfecting like mad. That's good for Clorox
Two major mall owners file for bankruptcy
Left: President Donald Trump speaks at a campaign rally outside Raymond James Stadium, Thursday, Oct. 29, 2020, in Tampa.
Right Democratic presidential candidate former Vice President Joe Biden speaks at a drive-in rally at the Florida State Fairgrounds, Thursday, Oct. 29, 2020, in Tampa, Fla. (AP Photo/Andrew Harnik)
The stock market has made its prediction about who will win the election
Pedestrians walks past the boarded up windows of Saks Fifth Avenue department store in New York, in New York, NY October 31, 2020. Oct. 31, 2020. With a contentious Presidential Election a few days away, some stores are preparing for a what could be another round of vandalism such what they experienced over this past summer. (Anthony Behar/Sipa/AP Images)
From Tiffany to Target, stores are boarding up windows in case of election unrest
Apple will host yet another launch event on November 10
MARKETS
THE BUSINESS OF FOOD
A FreshDirect delivery person pushes a cart with groceries during the coronavirus pandemic on April 27, 2020 in New York City. COVID-19 has spread to most countries around the world, claiming over 211,000 lives and infecting over 3 million people.
Grocery stores want to make it less of a nightmare to order online this winter
Outdoor heaters won't save restaurants this winter
Dunkin' is going private in $11.3 billion deal
McDonald's is finally bringing back the McRib
Pizza comes to Panera
Headlines from right-of-center Fox Business
ECONOMY
These GOP-run states have few COVID restrictions — and low unemployment
Five of the six states with the lowest unemployment rates are in the Midwest and have GOP governors with few COVID-19 restrictions.
Massachusetts joins states reinstating coronavirus restrictions as numbers rise ahead of Election Day
Latest COVID-19 wave worries hospitals even with new treatments
ECONOMY
Biden's fracking stance may cut 19M jobs, raise electric prices: Energy secretary
MONEY
What a Trump or Biden victory would mean for your money
Five things that could change for CFOs after the Nov. 3 elections
MARKETS
Investment strategist makes prediction about the post-election market
Stocks mixed ahead of election, tech pulls back
US PROTESTS
BATTEN DOWN THE HATCHES: Businesses across US board up, prep for election unrest
COME BACK WEDNESDAY
LIFESTYLE
These stores, restaurants are closed on Election Day
Fast food chain tells customers to order other competitors to save jobs
BENEVOLENT BURGER KING
LIFESTYLE
Burger King is Lovin' It and encourages fans to order from McDonald's
'HANDUPS' VS. 'HANDOUTS'
POLITICS
Candace Owens explains why Black voters are turning to Donald Trump
2 MILLION MORE
S.
Gun sales year-to-date surpass previous annual record high
FUN UTILITY VEHICLE
CARS
DHL can deliver this electric vehicle to your home, fully charged
SHOPPING CENTER STRUGGLES
BANKRUPTCY
Shopping mall giant CBL files for bankruptcy
'IMAGINE' LIVING HERE
REAL ESTATE
John Lennon and Yoko Ono's onetime Palm Beach mansion sells for $36M
GO BIG OR GO HOME
POLITICS
Bets are pouring in on Trump v. Biden–here are the odds
LOCKDOWN LAG
MARKETS
Oil prices sink as Europe reintroduces coronavirus restrictions
EARNINGS
The coronavirus pandemic has boosted Clorox to huge profits
DONALD TRUMP
Trump threatens to send in lawyers on Election Day to these states
RETAIL
Alibaba's Singles Day shopping event kicks off early
POLITICS
Eric Trump slams Harris' vow to reverse president's tax cuts: This is the 'radical left'
REAL ESTATE
New York could be on the verge of a housing crisis: New York Post editorial board
UBER
Uber Eats accused of discrimination over policy for Black-owned restaurants
FOOD AND DRINKS
Election Day freebies: Here's where voters or poll workers can get free or discounted food
EUROPE
Election winner will have knotty trade fights with the EU
JOBS
'Tis the season for the holiday rush, see how Lowe's is preparing
TRAVEL
New airline promotion to get you back in the sky
CORONAVIRUS
Some pharmacies will be providing coronavirus vaccines — Here's the list
GOOGLE
Google ad costs, not its alleged monopoly, irks businesses
ENTERTAINMENT
British High Court rules against Johnny Depp in libel suit against the Sun
DONALD TRUMP
Pittsburgh Post-Gazette endorses Trump for handling of economy
POLITICS
Biden's campaign bundlers include Wall Street billionaires, entertainment moguls
STARBUCKS
Starbucks targets new market, in coffee exporting Laos
TIKTOK
US will 'vigorously defend' TikTok executive order despite ruling
OPINION
The truth about Trump's tax cuts by the numbers, not by Biden: Andy Puzder
POLITICS
Mark Zuckerberg: Facebook won't be as restricted after the election
BUSINESS LEADERS
General Motors poaches Delta executive for this job
EUROPE
Dutch government halts KLM bailout amid standoff over terms
MOVIES
England's theaters to shutter for second national lockdown
FINANCIALS
Shareholders aren't running on the idea of Dunkin's billion dollar deal
REAL ESTATE
What you can get for under $1 million on Florida's Emerald Coast
MONEY
Want the lowest mortgage refinance rates? Do these 4 things now
Market Indicator Closing Summaries – Yahoo Finance Closing Tickers on MHProNews…
Featured Focus –
Where Business, Politics and Investing Can Meet
Dr. Robert Jeffress was interviewed on "Lou Dobbs Tonight" on 10.30.2020. They open with discussing a published letter by Catholic Archbishop Carlo Viganò to President Trump. Dobbs asks Jeffress to react. He says he could not agree more.
They discuss a range of topics from the Evangelical Christian perspective and conclude by saying we should pray like it all depends on God, but vote like it all depends on you or me.
MHProNews has said before that if the template for the value of a single vote was the 2000 election, in Florida the vote came down to about 8.1 people – eight! – per county that made the difference that year for the entire nation. It is part of the genius of the electoral college many misunderstand. Smaller states, part of a state, can make a big difference when the votes are counted.
That said, having seen the video by Dobbs and Jeffress, MHProNews looked at the letter by Archbishop Viganò. It was stunning in several ways.  It is republished in full further below.
It should be noted that while the Vatican doesn't have 'spies' per se, they do have churches, priests, and bishops around the world. Reports are sent. Arguably one of the larger 'intelligence' sources by a non-aligned nation is Catholic.
It also happens to concur with several reports published in 2020 by MHProNews and MHLivingNews, using secular – non-religious sources.
OPEN LETTER TO THE PRESIDENT OF THE UNITED STATES OF AMERICA
DONALD J. TRUMP
Sunday, October 25, 2020
Solemnity of Christ the King
By Archbishop Carlo Maria Viganò
Mr. President,
Allow me to address you at this hour in which the fate of the whole world is being threatened by a global conspiracy against God and humanity.
I write to you as an Archbishop, as a Successor of the Apostles, as the former Apostolic Nuncio to the United States of America.
I am writing to you in the midst of the silence of both civil and religious authorities.
May you accept these words of mine as the "voice of one crying out in the desert" (Jn 1:23).
As I said when I wrote my letter to you in June, this historical moment sees the forces of Evil aligned in a battle without quarter against the forces of Good; forces of Evil that appear powerful and organized as they oppose the children of Light, who are disoriented and disorganized, abandoned by their temporal and spiritual leaders.
Daily we sense the attacks multiplying of those who want to destroy the very basis of society: the natural family, respect for human life, love of country, freedom of education and business.
We see heads of nations and religious leaders pandering to this suicide of Western culture and its Christian soul, while the fundamental rights of citizens and believers are denied in the name of a health emergency that is revealing itself more and more fully as instrumental to the establishment of an inhuman faceless tyranny.
A global plan called the Great Reset is underway.
Its architect is a global élite that wants to subdue all of humanity, imposing coercive measures with which to drastically limit individual freedoms and those of entire populations.
In several nations this plan has already been approved and financed; in others it is still in an early stage.
Behind the world leaders who are the accomplices and executors of this infernal project, there are unscrupulous characters who finance the World Economic Forum and Event 201, promoting their agenda.
The purpose of the Great Reset is the imposition of a health dictatorship aiming at the imposition of liberticidal measures, hidden behind tempting promises of ensuring a universal income and cancelling individual debt.
The price of these concessions from the International Monetary Fund will be the renunciation of private property and adherence to a program of vaccination against Covid-19 and Covid-21 promoted by Bill Gates with the collaboration of the main pharmaceutical groups.
Beyond the enormous economic interests that motivate the promoters of the Great Reset, the imposition of the vaccination will be accompanied by the requirement of a health passport and a digital ID, with the consequent contact tracing of the population of the entire world.
Those who do not accept these measures will be confined in detention camps or placed under house arrest, and all their assets will be confiscated.
Mr. President, I imagine that you are already aware that in some countries the Great Reset will be activated between the end of this year and the first trimester of 2021.
For this purpose, further lockdowns are planned, which will be officially justified by a supposed second and third wave of the pandemic.
You are well aware of the means that have been deployed to sow panic and legitimize draconian limitations on individual liberties, artfully provoking a world-wide economic crisis.
In the intentions of its architects, this crisis will serve to make the recourse of nations to the Great Reset irreversible, thereby giving the final blow to a world whose existence and very memory they want to completely cancel.
But this world, Mr. President, includes people, affections, institutions, faith, culture, traditions, and ideals: people and values that do not act like automatons, who do not obey like machines, because they are endowed with a soul and a heart, because they are tied together by a spiritual bond that draws its strength from above, from that God that our adversaries want to challenge, just as Lucifer did at the beginning of time with his "non serviam." [Note: the Latin words mean "I will not serve," by which Lucifer meant "I will not serve God."]
Many people – as we well know – are annoyed by this reference to the clash between Good and Evil and the use of "apocalyptic" overtones, which according to them exasperates spirits and sharpens divisions.
It is not surprising that the enemy is angered at being discovered just when he believes he has reached the citadel he seeks to conquer undisturbed.
What is surprising, however, is that there is no one to sound the alarm.
The reaction of the deep state to those who denounce its plan is broken and incoherent, but understandable.
Just when the complicity of the mainstream media had succeeded in making the transition to the New World Order almost painless and unnoticed, all sorts of deceptions, scandals and crimes are coming to light.
Until a few months ago, it was easy to smear as "conspiracy theorists" those who denounced these terrible plans, which we now see being carried out down to the smallest detail.
No one, up until last February, would ever have thought that, in all of our cities, citizens would be arrested simply for wanting to walk down the street, to breathe, to want to keep their business open, to want to go to church on Sunday.
Yet now it is happening all over the world, even in picture-postcard Italy that many Americans consider to be a small enchanted country, with its ancient monuments, its churches, its charming cities, its characteristic villages.
And while the politicians are barricaded inside their palaces promulgating decrees like Persian satraps, businesses are failing, shops are closing, and people are prevented from living, traveling, working, and praying.
The disastrous psychological consequences of this operation are already being seen, beginning with the suicides of desperate entrepreneurs and of our children, segregated from friends and classmates, told to follow their classes while sitting at home alone in front of a computer.
In Sacred Scripture, Saint Paul speaks to us of "the one who opposes" the manifestation of the mystery of iniquity, the kathèkon (2 Thess 2:6-7).
In the religious sphere, this obstacle to evil is the Church, and in particular the papacy; in the political sphere, it is those who impede the establishment of the New World Order.
As is now clear, the one who occupies the Chair of Peter has betrayed his role from the very beginning in order to defend and promote the globalist ideology, supporting the agenda of the deep church, who chose him from its ranks.
Mr. President, you have clearly stated that you want to defend the nation – One Nation under God, fundamental liberties, and non-negotiable values that are denied and fought against today.
It is you, dear President, who are "the one who opposes" the deep state, the final assault of the children of darkness.
For this reason, it is necessary that all people of good will be persuaded of the epochal importance of the imminent election: not so much for the sake of this or that political program, but because of the general inspiration of your action that best embodies – in this particular historical context – that world, our world, which they want to cancel by means of the lockdown.
Your adversary is also our adversary: it is the Enemy of the human race, He who is "a murderer from the beginning" (Jn 8:44).
Around you are gathered with faith and courage those who consider you the final garrison against the world dictatorship.
The alternative is to vote for a person who is manipulated by the deep state, gravely compromised by scandals and corruption, who will do to the United States what Jorge Mario Bergoglio is doing to the Church, Prime Minister Conte to Italy, President Macron to France, Prime Minster Sanchez to Spain, and so on.
The blackmailable nature of Joe Biden – just like that of the prelates of the Vatican's "magic circle" – will expose him to be used unscrupulously, allowing illegitimate powers to interfere in both domestic politics as well as international balances.
It is obvious that those who manipulate him already have someone worse than him ready, with whom they will replace him as soon as the opportunity arises.
And yet, in the midst of this bleak picture, this apparently unstoppable advance of the "Invisible Enemy," an element of hope emerges.
The adversary does not know how to love, and it does not understand that it is not enough to assure a universal income or to cancel mortgages in order to subjugate the masses and convince them to be branded like cattle.
This people, which for too long has endured the abuses of a hateful and tyrannical power, is rediscovering that it has a soul; it is understanding that it is not willing to exchange its freedom for the homogenization and cancellation of its identity; it is beginning to understand the value of familial and social ties, of the bonds of faith and culture that unite honest people.
This Great Reset is destined to fail because those who planned it do not understand that there are still people ready to take to the streets to defend their rights, to protect their loved ones, to give a future to their children and grandchildren.
The leveling inhumanity of the globalist project will shatter miserably in the face of the firm and courageous opposition of the children of Light.
The enemy has Satan on its side, He who only knows how to hate.
But on our side, we have the Lord Almighty, the God of armies arrayed for battle, and the Most Holy Virgin, who will crush the head of the ancient Serpent. "If God is for us, who can be against us?" (Rom 8:31).
Mr. President, you are well aware that, in this crucial hour, the United States of America is considered the defending wall against which the war declared by the advocates of globalism has been unleashed.
Place your trust in the Lord, strengthened by the words of the Apostle Paul: "I can do all things in Him who strengthens me" (Phil 4:13).
To be an instrument of Divine Providence is a great responsibility, for which you will certainly receive all the graces of state that you need, since they are being fervently implored for you by the many people who support you with their prayers.
With this heavenly hope and the assurance of my prayer for you, for the First Lady, and for your collaborators, with all my heart I send you my blessing.
God bless the United States of America!
+ Carlo Maria Viganò
    Tit. Archbishop of Ulpiana
Former Apostolic Nuncio to the United States of America    
    Official translation
##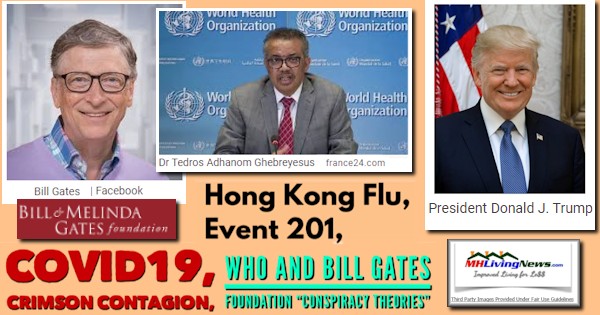 The cardinal makes reference to information previously raised by MHProNews, with respect to Bill Gates, the WHO, and the COVID19 pandemic. Several of those points were confirmed by  Chinese Doctor Li-Meng Ya, who defected to the U.S. at risk to herself and her loved ones. She did so to warn America and the world about what she knew about the origins of the Wuhan coronavirus.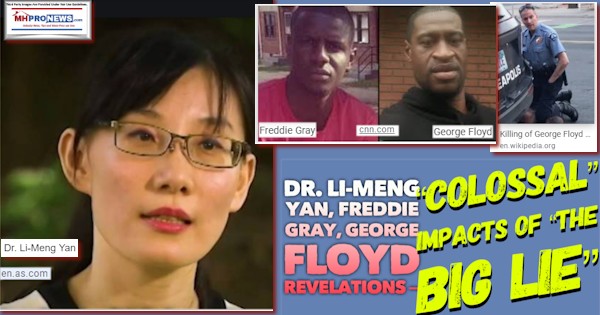 So, above and below are reports that are entirely independent of the Cardinal's thinking. MHProNews could not have anticipated this thoughts.  Yet, they our reports happened to hit many of the same themes that his letter above referenced does.
"Mansion Maxine" Waters Doesn't Live in Her LA District, Blexit, Bishop Rips Biden's "Child Abuse," Gays+Lesbians on Trump, Biden Statements on Court Packing, plus Sunday Weekly Headlines Review
Learn more at the related reports that follow.
If you haven't already, go vote. We heard part of a TV news story of a woman who drove 20 hours to cast her ballot in person. She thought it was that important. That voter was right. Vote like the future of you and your loved ones depended on it.
Related, Recent, and Read Hot Reports
Warren Buffett–Joe Biden Spotlight, "Great American Recovery," 3rd Q GDP Blows Past Expectations, plus, Manufactured Home Investing, Stock Updates
Fair Warning – Prof David Faris Tells Democrats "It's Time To Fight Dirty," plus Manufactured Home Industry Investing, Stock Updates
Study Reveals "Total Failure" of "Education System," "Basic Dishonesty in Our Media and Popular Culture," plus Manufactured Home Investing, Stock Updates
"The Creepy Line"- DOJ Files Antitrust Lawsuit vs Google, Will Berkshire Hathaway, Other FAANGBM Brands Follow? What Warren Buffett, Bill Gates, Moat-Builders, Observers Said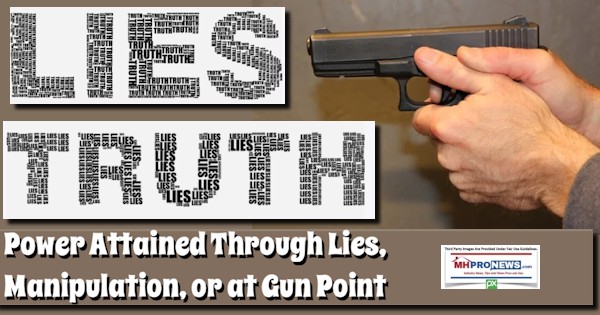 'Look at Message, Not Messenger,' HUD Sec Carson says "We Want People…to Have Choice." Biden Bombshell on CBS, plus Manufactured Home Investing, Stock Updates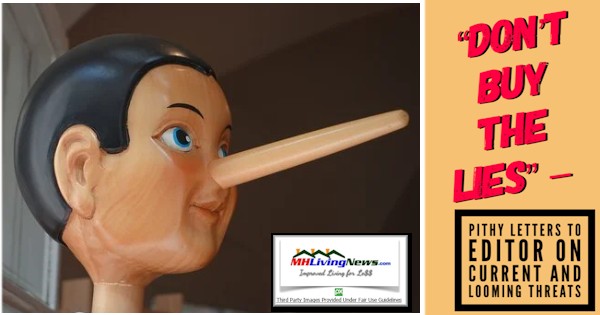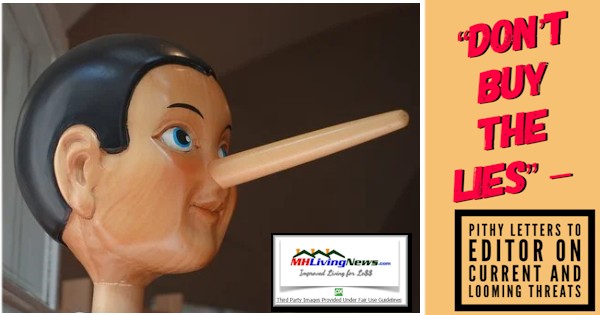 Grasping GIGO Yields More Personal, Professional Liberty, Opportunities, and Less Politicized America
"Witch's Brew" of Predatory Practices – Longtime MHI Member/Attorney Marty Lavin Rips Manufactured Housing Institute, Exposes Duty to Serve Financing Stonewall
AEI's Edward Pinto, Fortune – Housing Flips Recession Script, But Trouble Looms Just Ahead – Manufactured Housing Insights
"More Punitive Regulatory" Regime Looms Warns New Manufactured Housing Industry Insider
Dark Money-Billionaires Buffett, Gates, Soros Funding Black Lives Matter, Antifa – Named by AG Barr in Riots, Looting – Hijacking Peaceful George Floyd Death Racial Justice Protests
Manufactured Housing Industry Investments Connected Closing Equities Tickers
Some of these firms invest in manufactured housing, or are otherwise connected, but may do other forms of investing or business activities too.
NOTE: The chart below includes the Canadian stock, ECN, which purchased Triad Financial Services, a manufactured home industry lender
NOTE: Drew changed its name and trading symbol at the end of 2016 to Lippert (LCII).
Following Change, Manufactured Housing Institute Board of Directors and MHI Executive Committee Examined
Fall 2020…
Berkshire Hathaway is the parent company to Clayton Homes, 21st Mortgage, Vanderbilt Mortgage and other factory built housing industry suppliers.
· LCI Industries, Patrick, UFPI, and LP each are suppliers to the manufactured housing industry, among others.
· AMG, CG, and TAVFX have investments in manufactured housing related businesses. For insights from third-parties and clients about our publisher, click here.
Enjoy these 'blast from the past' comments.
MHProNews. MHProNews – previously a.k.a. MHMSM.com – has celebrated our 11th year of publishing, and is starting our 12the year of serving the industry as the runaway most-read trade media.
Sample Kudos over the years…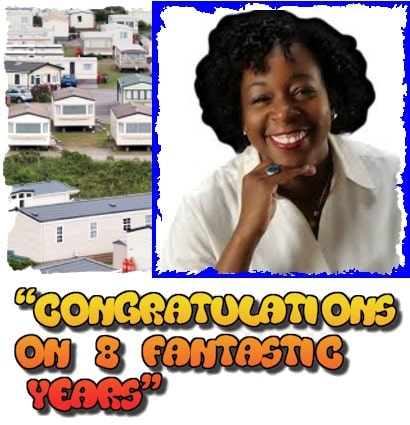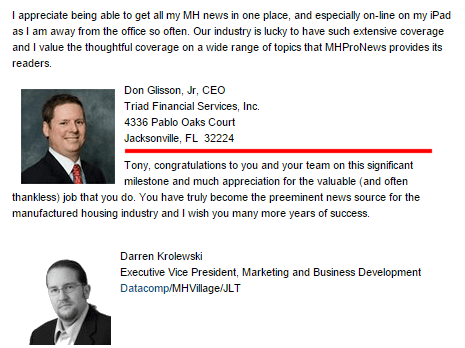 Learn more about our evolutionary journey as the industry's leading trade media, at the report linked below.
Correcting the Manufactured Housing Industry Record – Looking Back, Looking Ahead – Plus Manufactured Home Investing, Stock Updates
· For expert manufactured housing business development or other professional services, click here.
· To sign up in seconds for our industry leading emailed headline news updates, click here.

Disclosure. MHProNews holds no positions in the stocks in this report.
Evidence-Based State of the Manufactured Housing Industry, Fall 2020 Report – plus, Sunday Weekly Manufactured Home Headlines Review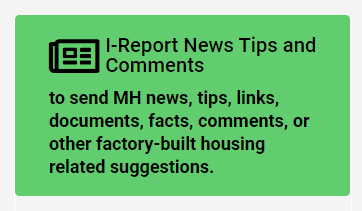 That's a wrap on this installment of "News Through the Lens of Manufactured Homes and Factory-Built Housing" © where "We Provide, You Decide." © (Affordable housing, manufactured homes, stock, investing, data, metrics, reports, fact-checks, analysis, and commentary. Third-party images or content are provided under fair use guidelines for media.) (See Related Reports, further below. Text/image boxes often are hot-linked to other reports that can be access by clicking on them.)
By L.A. "Tony" Kovach – for MHLivingNews.com.
Tony earned a journalism scholarship and earned numerous awards in history and in manufactured housing. For example, he earned the prestigious Lottinville Award in history from the University of Oklahoma, where he studied history and business management. He's a managing member and co-founder of LifeStyle Factory Homes, LLC, the parent company to MHProNews, and MHLivingNews.com. This article reflects the LLC's and/or the writer's position, and may or may not reflect the views of sponsors or supporters.