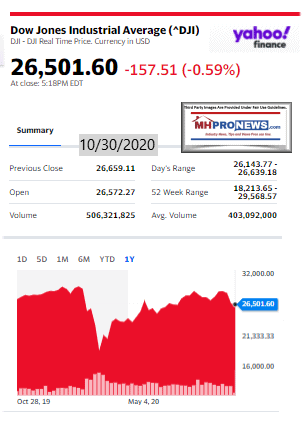 Repeating a lie often doesn't make it true, it just makes it common and more believable. Hiding or obscuring the truth doesn't make it any less true.
Keep those thoughts in mind for both the featured focus headline topic, and the leading into that follows.
But first, in an election related item, this email from Democratic Socialist friend and supporter, Representative Ro Khanna (CA-D), makes it clear that a far-left Democrat stands by the reliability of Tony Bobulinski's word.
Email this morning from @RoKhanna to Tony Bobulinski. The redactions are mine pic.twitter.com/EA2bsusSJY

— John Roberts (@johnrobertsFox) October 30, 2020
According to right-of-center HotAir, citing leftist billionaire funded George Soros' OpenSecrets, "Khanna's done pretty well with the Bobulinski family, as one might expect from people doing business with the Bidens. Tony himself has four maxed-out contributions to Khanna in the 2014 and 2016 election cycles, both in the primary and general-election phases of those campaigns. It looks like Bobulinski got a few of his family members to kick in more full-max contributions to Khanna in the past too, as the letter indicates. It's worth noting too that Bobulinski has no donations listed to any Republicans at all, at any time."
Bobulinski's allegations and the related documents that the nation's oldest and fourth largest newspaper – the New York Post revealed – have been confirmed by Sinclair News' James Rosen to be the subject of an open FBI criminal investigation.
EXCLUSIVE: A @TheJusticeDept official confirms that in 2019, the @FBI opened up a criminal investigation into "Hunter Biden and his associates," focused on allegations of money-laundering, and that it remains open and active today. More very soon on your @WeAreSinclair stations.

— James Rosen (@JamesRosenTV) October 29, 2020
Possible charges, per various sources, could include tax evasion, FARA violations, money laundering, and more. It involves corroborated evidence which allegedly points to former VP Biden as the 'chairman' and big guy.
You know what doesn't show up in tax returns? Money laundering. https://t.co/AsW0RDAT5n

— Katie Pavlich (@KatiePavlich) October 29, 2020
The fact that much of the media dismisses or ignores the growing evidence of purported illegalities and corruption that lead back to VP Biden's 'family business of influence peddling' with Communist China, Russia and other nations is stunning.
But not all in media are ignoring the stunning issue.
Related, award-winning progressive reporter Glen Greenwald – co-founder of the left-of-center Intercept was apparently ousted from his own publication by a group of fellow editors who were in the tank for Obama Administration era VP Joe Biden. Says Greenwald, his fellow progressives would not allow him to publish an article that had critical information and analysis about the Democratic nominee.
Greenwald argued last night on Tucker Carlson's program, the most watched in recent weeks on cable TV, that a combination of the big tech, big media, "deep state" spy agencies, and other insiders were colluding to silence as much as possible information that undermines the carefully crafted narrative of Biden as a nice guy that can be trusted. Greenwald said it more forcefully.
As MHProNews has been reporting for several years, it is one more piece of evidence from across the left-right divide that "the rigged system" is a nexus of multinational businesses, leftist billionaires, many in media and big tech who would rather undermine a pro-American worker president than they are to expose who has rigged the system and how.
That's a reasonable tee up to this evening's featured focus. The business nightly featured focus follows the quotable quotes, left-right headlines, and 2 of our 3 market summary graphics.  The manufactured home equities connected results at the closing bell follows the featured focus and related/recent reports.
Quotes That Shed Light – American Social, Industry, National Issues…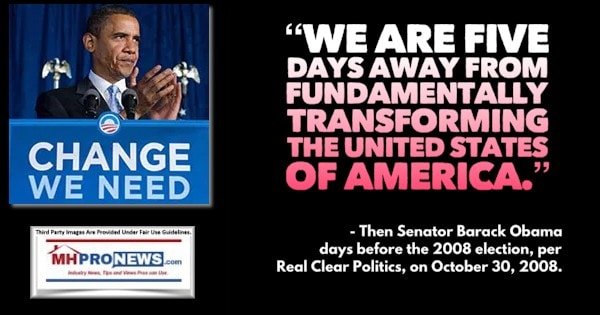 Headlines from left-of-center CNN Business
4 days until the election
In this photo provided by the New York Stock Exchange, specialist Gregg Maloney works at his post on the trading floor, Wednesday Oct. 28, 2020. The Dow Jones Industrial Average dropped 943 points Wednesday as surging coronavirus cases in the U.S. and Europe threaten more business shutdowns and pain for the economy. (Courtney Crow/New York Stock Exchange via AP)
Stocks just wrapped up their worst week since March
Fed eases the terms of its lending program to help more small businesses
From Exxon to Charles Schwab, white-collar job cuts are mounting
Trick or treat? These stocks have soured in 2020
China wants to be less reliant on the United States. That's a tall order
Europe could be facing a double-dip recession
There's an asteroid in space worth $10 quintillion
Biden campaign blames Facebook for $500,000 in lost fundraising
'I'm not drunk, it's my car:' Tesla's 'full self-driving' gets mixed reviews
Netflix is raising prices for its standard and premium plans
MISINFORMATION WATCH Facebook cracks down on QAnon hashtag #SaveOurChildren
Analysis: Election Day is also a referendum on Trump's era of 'fake news'
New York Times' 'The Daily' podcast will go live on Election Day
Ed Hart at his salon in Hermosa Beach, California where his financial future is uncertain even as client's financial lives are not impacted at all.
Thanks to Covid-19, some folks are broke and some are flush. Here's how to talk about it
WASHINGTON, DC – OCTOBER 27: A man casts his ballot at an early voting center at the University of the District of Columbia on October 27, 2020 in Washington, DC. Early voting for the 2020 general election starts today in Washington, DC at 32 polling locations across the city and runs through November 2. (Photo by Sarah Silbiger/Getty Images)
$284 million has already been wagered by British bettors on the US election outcome
McDonald's is finally bringing back the McRib
Headlines from right-of-center Fox Business
POLITICS
Biden tax hike would accelerate exodus from high-tax states, experts predict
Democratic nominee Joe Biden's tax plans have come under scrutiny for designs to raise rates for wealthy Americans – but some experts say they could also contribute to an exodus from high-tax states.
Biden tax proposal might hit wealthy estates with 67% rate
ECONOMY
Shoppers scramble to buy groceries and guns as election, COVID loom large
Second coronavirus stockpiling wave may be coming — and it goes beyond toilet paper, cleaning supplies
MARKETS
Stocks post worst week since March ahead of the U.S. election
POLITICS
Walmart returns guns, ammo to sales floor following brief removal
SPORTS
Billionaire Steve Cohen's purchase of the Mets approved
De Blasio won't block Mets sale to billionaire Steve Cohen
LIVE NOW
RED ZONE
VIDEO
Trump speaks at 'Make America Great Again Victory Rally' in Green Bay
NEW MODEL
RETAIL
Bed Bath & Beyond scaling back on 20% off coupon mailers
NEW RESTRICTIONS
LIFESTYLE
Pandemic again hits restaurants and retailers as demand is rising
CONFLICTED?
LIFESTYLE
Apollo director overseeing Epstein review not independent: Investor group
PLACING BETS
MARKETS
Wall Street donations favor Trump rival by smaller margin than Clinton
MOUNTAIN STATE PRAISE
MARKETS
West Virginia voters laud Trump for trying to save coal
TEST DRIVE
CARS + TRUCKS
Can the 2021 Polestar 2 electric sedan outshine Tesla?
GRAPES OF WRATH
NEWS
Women detail culture of sexual abuse, harassment in wine industry
NO BONE TO PICK HERE
LIFESTYLE
Beloved McDonald's menu item returning to restaurants nationwide
LIFESTYLE
More former eBay employees admit to terrorizing Mass. couple
TECH
Netflix hikes prices of its standard, premium plans for new and existing members
TECHNOLOGY
Yahoo launches its own smartphone for $50
LIFESTYLE
Gwyneth Paltrow's Goop brewing up coffee business
LIFESTYLE
Sam's Club partners with DoorDash to deliver same-day prescriptions
ECONOMY
Apple CEO Tim Cook weighs in on COVID-19 stimulus package stall
MARKETS
Instagram pauses 'recent' search listings on US site to stop fake election news
MARKETS
Delta, pilots union reach tentative deal to avoid furloughs until 2022
SPORTS
Under Armour sells fitness app it bought in 2015
MARKETS
Scaled-down Thanksgiving may leave Turkey industry in a lurch
REAL ESTATE
Millions of Americans plan to relocate to cut costs amid pandemic
LIFESTYLE
GrubHub faces potential class action lawsuit over restaurant listings
POLITICS
Chinese spies, corporate trade secrets: Maria Bartiromo, James Freeman 'The Cost'
LIFESTYLE
The best cities for people who make $60,000 a year: Report
LIFESTYLE
Searches for homes with bunkers have gone up 300%, survey says
ECONOMY
Bank of America ends supplemental pay program as COVID-19 cases spike
LIFESTYLE
Walmart pulls guns, ammo displays in US stores, citing civil unrest
ENERGY
Exxon slashes 1,900 jobs, many at corporate HQ
REAL ESTATE
Billionaire Richard Branson's childhood home hits the market
MONEY
Today's mortgage refinance rates — one rate sees a minor upswing | October 30, 2020
Market Indicator Closing Summaries – Yahoo Finance Closing Tickers on MHProNews…
Featured Focus –
Where Business, Politics and Investing Can Meet
"It shocks the conscience that more Americans today believe the U.S. President is a bigger threat to world peace than the most brutal dictators in the world, and that four-in-ten Americans believe that their country is a 'racist' nation," said Marion Smith, Executive Director of the Victims of Communism Memorial Foundation. "This represents a total failure of our education system, not just in schools but also a basic dishonesty in our media and popular culture. When one-in-four Americans want to eliminate capitalism and embrace socialism, we know that we have failed to educate about the historical and moral failings of these ideologies."
https://victimsofcommunism.org/annual-poll/2020-annual-poll/
The Victims of Communism Memorial Foundation (VOC) released on 10.30.2020 its fifth Annual Report on U.S. Attitudes Toward Socialism, Communism, and Collectivism.
"This year's study showed increased favorability of the term 'socialism' (49%) among Gen Z compared to 2019 (40%). Opinions of capitalism declined slightly from 2019 to 2020 among all Americans (58% to 55%), with Gen Z (ages 16-23) slightly up (49% to 52%) and Millennials (ages 24-39) down (50% to 43%). 35% of Millennials and 31% of Gen Z support the gradual elimination of the capitalist system in favor of a more socialist system," said VOC's statement.
The VOC/YouGov survey "also showed growing concern for Donald Trump as president, especially among younger generations of Americans, with 34% of Gen Z and 35% of Millennials seeing him as the greatest threat to world peace, up 8% and 7% from 2019, respectively. This sentiment held true regarding his handling of the pandemic as well, with 39% of Gen Z and 32% of Millennials believing Trump is more responsible for COVID-19 becoming a pandemic than Xi Jinping of China. Opinions of America's inequality grew markedly from 2019 with 68% of Americans thinking that America's highest earners don't pay their fair share. Among these Americans, 57% of Gen Z and 60% of Millennials favor a complete change of our economic system away from capitalism — a 14% and 8% increase from 2019, respectively."
KEY TAKEAWAYS
40% of Americans have a favorable view of socialism, up from 36% in 2019. Socialist sentiment is increasing among younger generations with Gen Z's favorability at 49%, up from 40% in 2019.
Over a quarter of Americans (26%) support the gradual elimination of the capitalist system in favor of a more socialist system with a surge in support among younger generations (31% of Gen Z and 35% of Millennials).
18% of Gen Z and 13% of Millennials think communism is a fairer system than capitalism and deserves consideration in America.
30% of Gen Z has a favorable view of Marxism, up 6% from 2019, compared to 27% of Millennials, down 9% from 2019.
Over one-third of Americans (39%) are likely to support a member of the Democratic Socialist party for office with greater support among younger generations (51% of Gen Z and 44% of Millennials). 16% of Gen Z and Millennials are likely to support a member of the Communist party for office.
63% of Gen Z and Millennials (compared to 95% of the Silent Generation), believe the Declaration of Independence better guarantees freedom and inequality over the Communist Manifesto, a 6% increase for Millennials from 2019.
One-third of Americans (33%) believe Donald Trump is the biggest threat to world peace over Xi Jinping, Kim Jong-un, Nicolás Maduro, and Vladimir Putin, a 6% increase from 2019.
32% of Americans think that Donald Trump is responsible for the deaths of more people than Kim Jong-un.
Nearly two-thirds (64%) of Americans say they are unaware that the Chinese Communist Party is responsible for more deaths than Nazi Germany.
47% of Americans believe Xi Jinping of China is more responsible for COVID-19 becoming a pandemic than Donald Trump; however, a higher proportion of Gen Z believes that Donald Trump is more responsible (39%).
Over a quarter (26%) of Americans think climate change is the number one threat to national security over the rise of the People's Republic of China or Russian expansionism. The greatest concern for climate change is seen among younger generations (38% of Gen Z and 30% of Millennials).
Over half of Gen Z (51%) think that America is a racist nation with a long history of discrimination.
Only 44% of Gen Z thinks that the American flag most accurately represents freedom.
Americans increasingly distrust the government to take care of their interests, with 87% saying they trust themselves over the government and their community (a 7% increase from 2019). This is especially the case in younger generations, with only 6% of Gen Z and 5% of Millennials trusting the government to take care of their interests, down 8% and 11% from 2019, respectively.
12% of Gen Z and 10% of Millennials think society would be better off if all private property was abolished and held by the government.
53% of Americans think a good government should favor the freedom of its citizens over the safety of its citizens.
##
VOC is sadly quite right about the problems of media and educational failure. With some 92 percent of coverage about President Trump being negative, per the Media Research Center (MRC) is it any surprise that so many think ill of him, even in comparison to communists?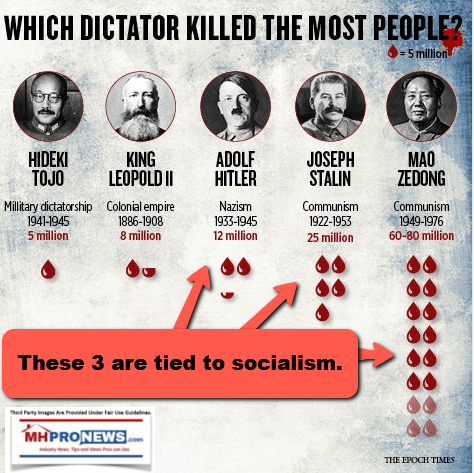 See the related report below to learn more.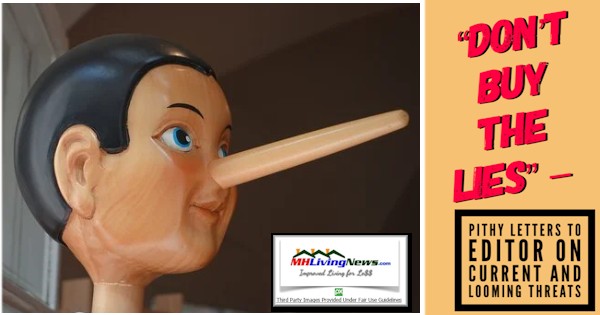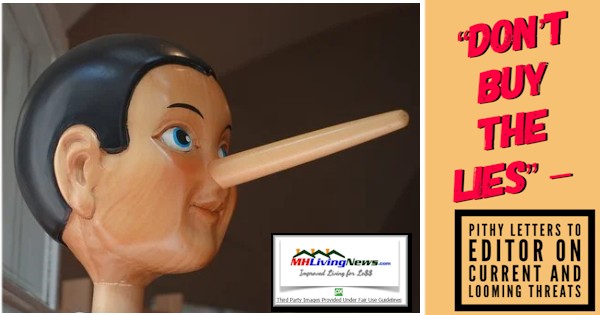 Remember, freedom is never free. Vote for those who protect the Constitution and the ideals of limited government.
Related, Recent, and Read Hot Reports
Warren Buffett–Joe Biden Spotlight, "Great American Recovery," 3rd Q GDP Blows Past Expectations, plus, Manufactured Home Investing, Stock Updates
Fair Warning – Prof David Faris Tells Democrats "It's Time To Fight Dirty," plus Manufactured Home Industry Investing, Stock Updates
Dr. Li-Meng Yan, Freddie Gray, George Floyd Revelations – "Colossal" Impacts of "The Big Lie" – Crimson Contagion, Event 201, BLM, Communist China
"The Creepy Line"- DOJ Files Antitrust Lawsuit vs Google, Will Berkshire Hathaway, Other FAANGBM Brands Follow? What Warren Buffett, Bill Gates, Moat-Builders, Observers Said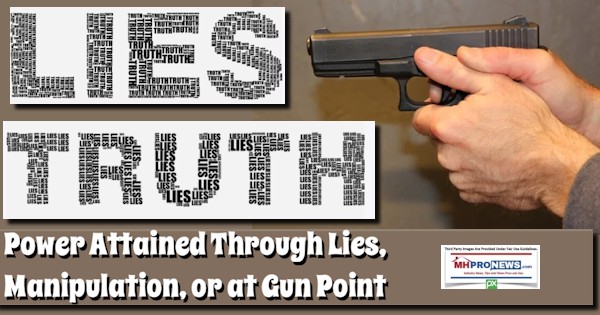 'Look at Message, Not Messenger,' HUD Sec Carson says "We Want People…to Have Choice." Biden Bombshell on CBS, plus Manufactured Home Investing, Stock Updates
Grasping GIGO Yields More Personal, Professional Liberty, Opportunities, and Less Politicized America
"Witch's Brew" of Predatory Practices – Longtime MHI Member/Attorney Marty Lavin Rips Manufactured Housing Institute, Exposes Duty to Serve Financing Stonewall
AEI's Edward Pinto, Fortune – Housing Flips Recession Script, But Trouble Looms Just Ahead – Manufactured Housing Insights
"More Punitive Regulatory" Regime Looms Warns New Manufactured Housing Industry Insider
Dark Money-Billionaires Buffett, Gates, Soros Funding Black Lives Matter, Antifa – Named by AG Barr in Riots, Looting – Hijacking Peaceful George Floyd Death Racial Justice Protests
Manufactured Housing Industry Investments Connected Closing Equities Tickers
Some of these firms invest in manufactured housing, or are otherwise connected, but may do other forms of investing or business activities too.
NOTE: The chart below includes the Canadian stock, ECN, which purchased Triad Financial Services, a manufactured home industry lender
NOTE: Drew changed its name and trading symbol at the end of 2016 to Lippert (LCII).
Following Change, Manufactured Housing Institute Board of Directors and MHI Executive Committee Examined
Fall 2020…
Berkshire Hathaway is the parent company to Clayton Homes, 21st Mortgage, Vanderbilt Mortgage and other factory built housing industry suppliers.
· LCI Industries, Patrick, UFPI, and LP each are suppliers to the manufactured housing industry, among others.
· AMG, CG, and TAVFX have investments in manufactured housing related businesses. For insights from third-parties and clients about our publisher, click here.
Enjoy these 'blast from the past' comments.
MHProNews. MHProNews – previously a.k.a. MHMSM.com – has celebrated our 11th year of publishing, and is starting our 12the year of serving the industry as the runaway most-read trade media.
Sample Kudos over the years…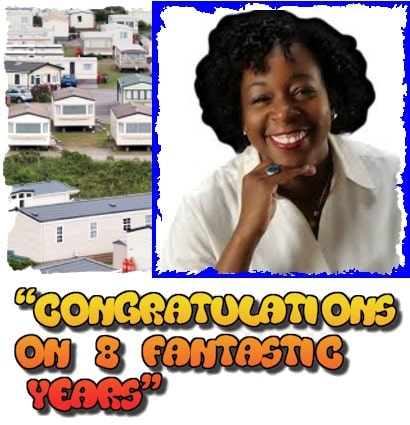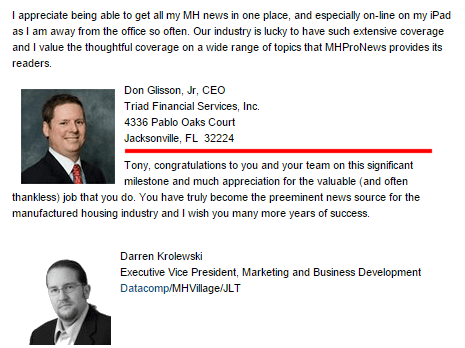 Learn more about our evolutionary journey as the industry's leading trade media, at the report linked below.
Correcting the Manufactured Housing Industry Record – Looking Back, Looking Ahead – Plus Manufactured Home Investing, Stock Updates
· For expert manufactured housing business development or other professional services, click here.
· To sign up in seconds for our industry leading emailed headline news updates, click here.

Disclosure. MHProNews holds no positions in the stocks in this report.
Evidence-Based State of the Manufactured Housing Industry, Fall 2020 Report – plus, Sunday Weekly Manufactured Home Headlines Review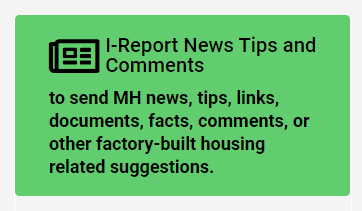 That's a wrap on this installment of "News Through the Lens of Manufactured Homes and Factory-Built Housing" © where "We Provide, You Decide." © (Affordable housing, manufactured homes, stock, investing, data, metrics, reports, fact-checks, analysis, and commentary. Third-party images or content are provided under fair use guidelines for media.) (See Related Reports, further below. Text/image boxes often are hot-linked to other reports that can be access by clicking on them.)
By L.A. "Tony" Kovach – for MHLivingNews.com.
Tony earned a journalism scholarship and earned numerous awards in history and in manufactured housing. For example, he earned the prestigious Lottinville Award in history from the University of Oklahoma, where he studied history and business management. He's a managing member and co-founder of LifeStyle Factory Homes, LLC, the parent company to MHProNews, and MHLivingNews.com. This article reflects the LLC's and/or the writer's position, and may or may not reflect the views of sponsors or supporters.