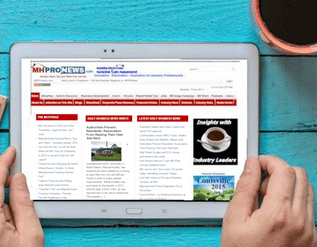 ROC USA notches 113th Co-op. MHC Owners Honors Industry Members. RV/MH Chooses 2015 Class. Deer Valley Plummets. Rising Rents makes MH Living more Feasible. World Expo Modular. New MHC Approved. CDBG not for MH. England Modulars. Sen. Shelby proposes MH Access. Habitat Modular in New Jersey. Nadeen Green Honored. Aussie MHC Owner issues IPO. Mods Proposed for Canuck Seniors. Mortgage Credit Rises. TV Shows Modular Mfg. to Siting. Native Americans get Mortgage Assist. Fannie Mae Refis MHC. Bill Bristles MH Industry. FHFA Expands Multifamily Coverage. Scots Check out Modulars. MH Siting Yields to RVs. AZ MHC Sold. MHC Property Tax Lowered. Court Upholds MHC Rights.
Monday, May 11
Manufactured Home Community Becomes 113th Co-op in New Hampshire
Manufactured Home Community Owners Group to Bestow Awards, Discuss Issues
RV/MH Hall of Fame Class of 2015 Announced
Deer Valley Plummets 46.15 Percent; MHCV Falls 1.85 Percent
Rents are Rising—Manufactured Home Living more Reasonable than Ever
Tuesday, May 12
Modular Apartment Complex from Expo 67
New Manufactured Home Community Approved
CDBG Funding Disallows Manufactured Home Repair; Local Initiative Needed
MHCV, Most Tracked Manufactured Housing Stocks Decline
Modular Homes in England Targeted to Young Adults
Senator Richard Shelby Offers Bill to Improve Access to Financing Manufactured Homes
Wednesday, May 13
Habitat for Humanity Building Modular in New Jersey
Fair Housing Attorney Honored for Children's Housing Accessibility Book
Australian Manufactured Home Community Owner Issues IPO
MHCV Slips Fourth Straight Trading Day
Affordable Modular Housing for Seniors Possible in British Columbia
Mortgage Credit Rises, but Remains Well Below the 2006 Peak
Thursday, May 14
TV Show will Document Production and Siting of Modular Home
Bluffton Adds Modulars to Build Program
Tribal Member Qualifies for Mortgage on Modular Home
Most Tracked Manufactured Housing Stocks Rise, including the MHCV
Manufactured Home Community Refinanced by Fannie Mae
Manufactured Housing Industry Objects to Ohio Legislation
Friday, May 15
FHFA Stretches Multifamily Affordable Housing Lending Categories
Scotland Considering Modular Homes for Health Workers
Manufactured Home Siting Approved, but Owners Yield to Residents' Suggestions
Arizona Manufactured Home Community Sold
S&P 500 Sets New High; MHCV Nudges Up
Property Tax Rolled Back in Manufactured Home Community
Saturday, May 16
Manufactured Home Community has Right to Re-rent Homesites ##
(Photo credit: MHProNews)

Article submitted by Matthew J. Silver to Daily Business News-MHProNews.