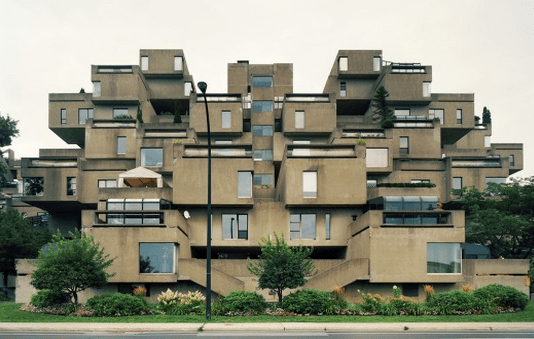 Included in the huffingtonpost's How World's Fairs have Shaped the History of Architecture is Moshe Safdie's modular apartment complex from the 1967 Expo 67 in Montreal, Canada. The 354 identical concrete modules became 158 apartments, connected by steel cables, and stacked in a variety of combinations that delivered the maximum amount of air and natural light to each apartment.
The goal of the structure was to demonstrate high-quality housing using modular units in dense urban environments. Each apartment had a garden, and they were connected by a series of walkways and bridges with elevators going to the top floors of the 12-story complex. MHProNews has learned while Habitat 67 did not immediately lead to a radical shift in modular building, the complex continues to be used for housing. ##
(Photo credit: huffingtonpost)

Article submitted by Matthew J. Silver to Daily Business News-MHProNews.