Despite an apparent legal setback, a law firm acting on behalf of manufactured home residents of the 55+ Schalamar Creek manufactured home golf-course resort community is pressing ahead with Racketeer Influenced and Corrupt Organizations (RICO) Act and Americans with Disabilities Act (ADA) class action claims. The targets of the lawsuit are a subsidiary of Northwestern Mutual Life Insurance Company, Murex Properties, Steve Adler, and other co-defendants named in the legal pleadings linked here.
Among the pleadings to the United States 11th Circuit Court of Appeals pleadings by the plaintiffs to reverse a ruling for dismissal on a technical "legal standing" basis, is this statement as part of their factual arguments is this. "Schalamar Creek is owned by Osprey Links, LLC, a subsidiary of Northwestern Mutual Life Insurance Company. The park is operated and managed by Murex Properties, LLC. Schalamar Creek's residents are represented by the homeowner's association, which is authorized by statute to act as their representative in matters relating to Schalamar Creek's operations. See Fla. Stat. § 723.075(1) ("[T]he association shall become the representative of all the mobile home owners in all matters relating to this chapter, regardless of whether the homeowner is a member of the association.")."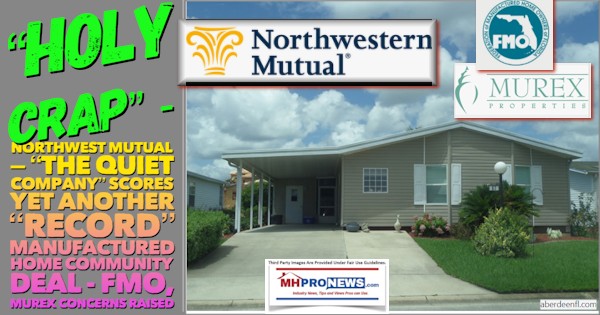 Note that phrases such as "mobile home" and "mobile home park" or just "park" are found in numerous places in the plaintiff's pleadings. The terminology is not an accurate description. As this writer has been in that community and was provided a formal tour by management, such terms might fit some arcane aspect of Florida law, but the homes there are all HUD Code manufactured homes in a residential 'country club' style setting. Schalamar is the type of property that can shatter old myths. That noted, the residents there are also routinely from a socio-economic background that are quite capable of engaging in sophisticated legal arguments.

That noted, the plaintiffs pleading said the following.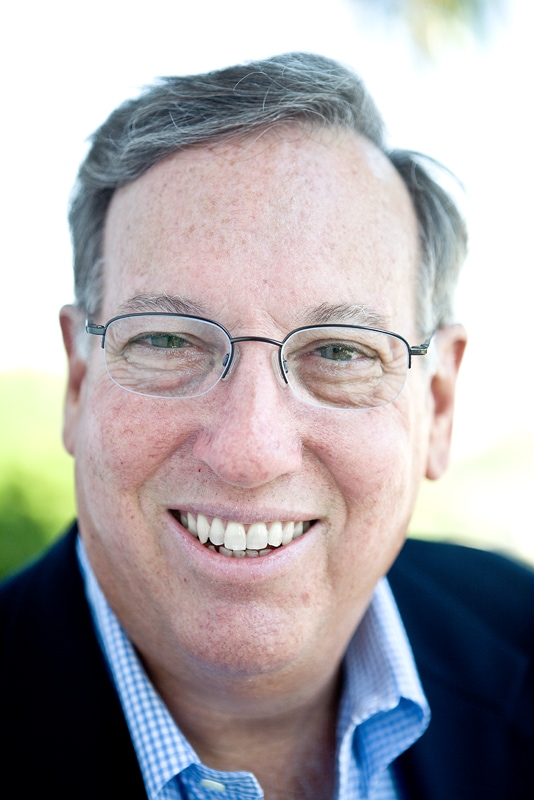 "In Florida, the Mobile Home Act governs the relationship between the residents and the owners and operators of mobile home parks. See Fla. Stat. § 723, et. seq. Schalamar Creek's residents own their mobile homes, but pursuant to the Act they lease the land beneath their homes from Schalamar Creek's owners. As required by the Act, these leases incorporate a prospectus—a disclosure document that contains information about the rents and fees applicable to the property. See id. § 723.012 (discussing the required contents of a prospectus). The prospectus also "delineates the basis for, and the procedure governing, future rent increases." See Herrick v. Fla. Dep't of Bus. Regul., Div. of Fla. Land Sales, Condos. & Mobile Homes, 595 So. 2d 148, 152 (Fla. Dist. Ct. App. 1992) (explaining the purposes and contents of a mobile home park prospectus). When someone buys a mobile home from an existing resident, the Act gives him or her the right to assume the seller's existing lease and the applicable prospectus. Fla. Stat. § 723.059 ("The purchaser of a mobile home who intends to become a resident of the mobile home park in accordance with this section has the right to assume the remainder of the term of any rental agreement then in effect between the mobile home park owner and the seller and may assume the seller's prospectus."). It is this right that gives rise to this appeal."
What the plaintiffs are claiming is this.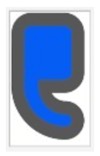 "In 2019, the homeowner's association and seven residents of Schalamar Creek sued the owners and operators for violating RICO and the Americans with USCA11 Case: 20-13415 Date Filed: 05/07/2021 Page: 4 of 22 5 Disabilities Act. The residents alleged that the defendants acted as an "enterprise" for the "shared common purpose of defrauding" the residents through the "forced surrender" of the residents' rights to assume their sellers' prospectuses. They alleged that the defendants fraudulently induced prospective sellers whose properties were governed by an older, more favorable prospectus to adopt the P6 prospectus1 using bribes, misrepresentations, and other incentives via the mail or wires, in violation of 18 U.S.C. sections 1341 and 1343. The residents alleged that: (1) they were injured by the defendants' actions because they were forced to pay a higher rental price than they would have paid under the pre-existing prospectus, and (2) they were deprived of their statutory right to assume their sellers' existing prospectus.
The homeowner's association also alleged that Murex Properties (Schalamar Creek's operator), Steven Adler (the president and chief executive officer of Murex Properties), and Northwestern Mutual (Schalamar Creek's indirect owner), violated the Americans with Disabilities Act because some of the common areas of Schalamar Creek were not accessible to disabled residents. In particular, they pointed to obstacles at the clubhouse that made it inaccessible to residents who were "elderly persons" with "mobility, balance, gait, vision, and hearing difficulties.""
Again, the entire pleadings are found at this link here.
Additional Information, More MHProNews Analysis and Commentary
MHProNews and our MHLivingNews sister-site have for some time made the point that certain business practices being utilized by numbers of members of the Manufactured Housing Institute (MHI) and/or some of the MHI state affiliates may risk RICO, antitrust, Hobbs Act and other forms of liability. While this specific application by Schalamar Creek plaintiffs of RICO was not envisioned, it nevertheless underscores the potential. Samuel "Sam" Strommen of Knudson Law laid out that potential liability and underlying concerns in the report linked below. Note that Strommen specifically mentions manufactured home communities, not just producers and lenders associated with Clayton Homes and other Manufactured Housing Institute (MHI) member brands.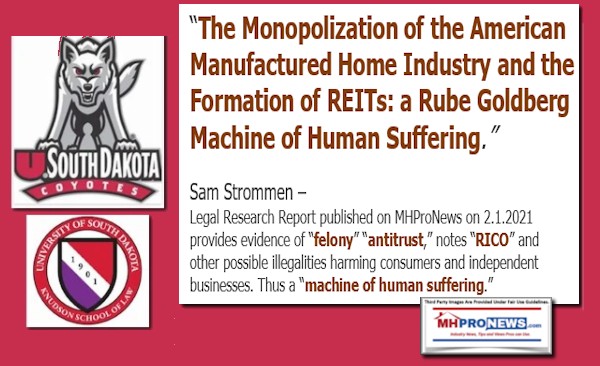 John Solomon who spent years with The Hill and now is with Just the News mentioned during an interview on Newsmax made the point on 7.16.2021 that we live in an age of causal journalism. To many 'journalists' support a cause, and then write a story that fails to hold the powerful to account. Instead, such 'journalists' come up with a story that fits the facts that supports their favored narrative. It is why, said Solomon, such journalists and the mainstream news media in general are held in such low regard by so many today.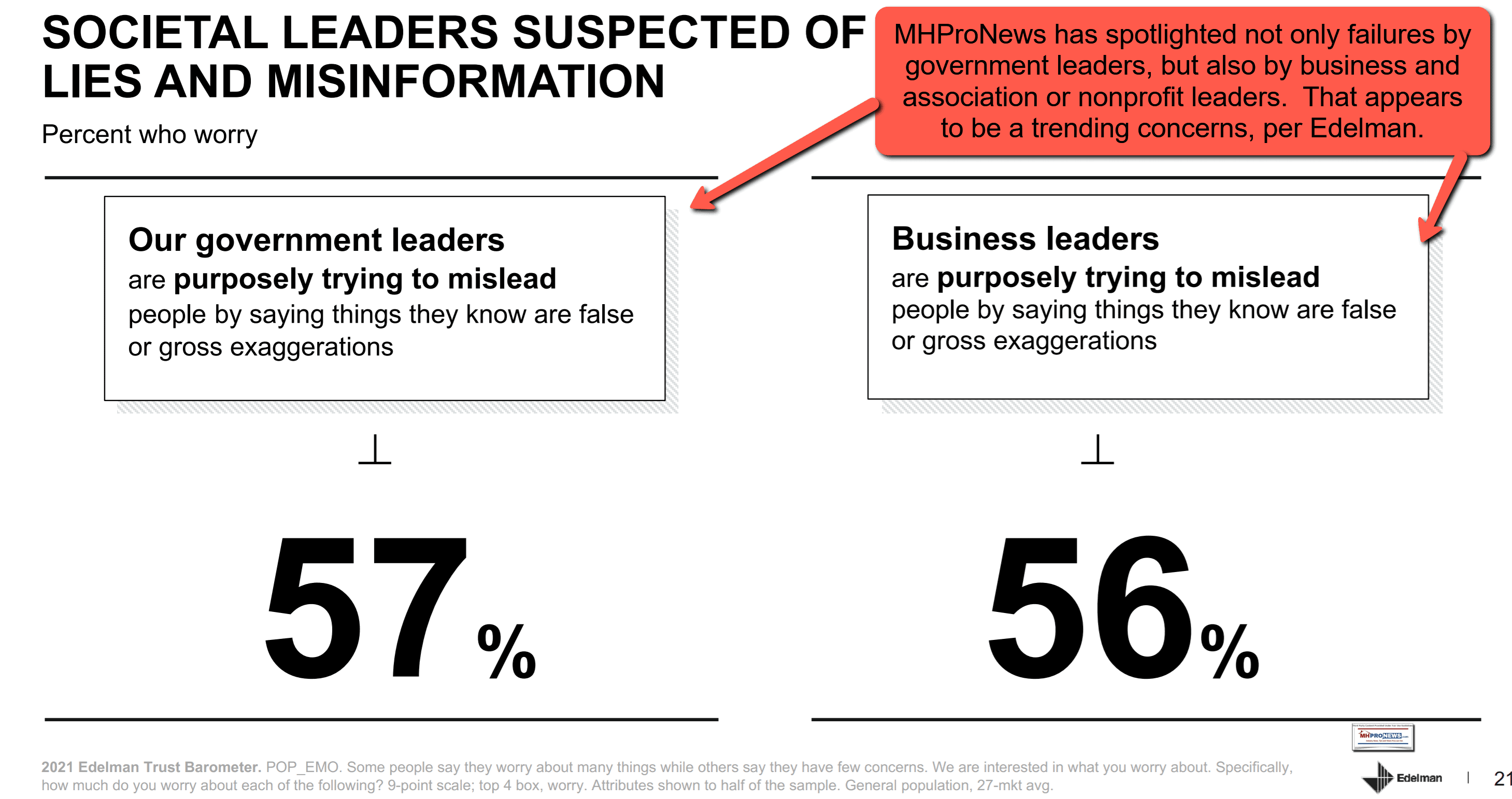 That statement by Solomon is supported by several U.S. and international surveys of public attitudes towards the mainstream news media.  Note that the international survey shown below reflects that trust by the public in mainstream news in the U.S. ranks under dozens of other nations.

It is worth mentioning that Solomon's statement to Newsmax perhaps relies in part on principles of proper reporting taught in journalism schools and supported by the Society of Professional Journalists Code of Ethical Conduct. Holding 'the powerful to account' is part of those foundational principles.
Historians note that anything that has happened before can occur again. Industry professionals take note. Resident advocates should sit up and take note too, because so-called predator behavior could well lead to one or more class action style cases against enterprises that engage in problematic and so-called "predatory" behavior.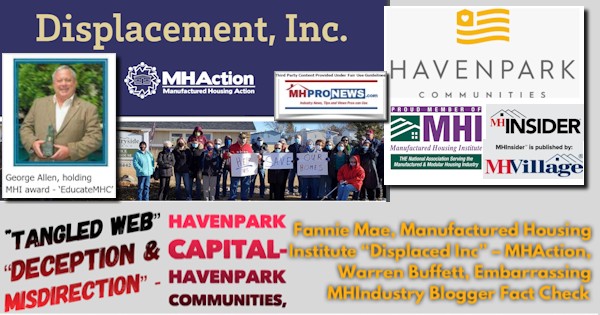 Additionally, 'white hat' MHI members should consider protecting themselves against possible claims that they failed to press for ethical business practices by their peers.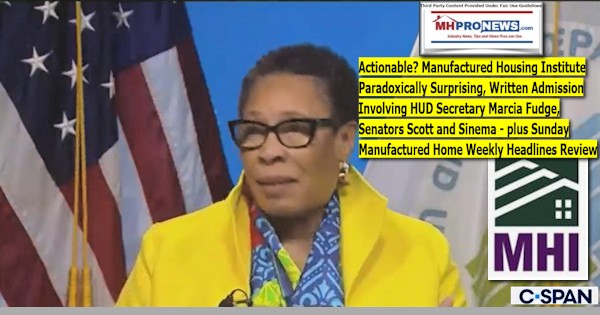 See that cautionary report linked above.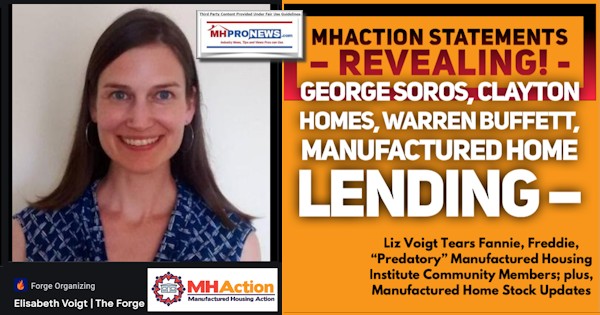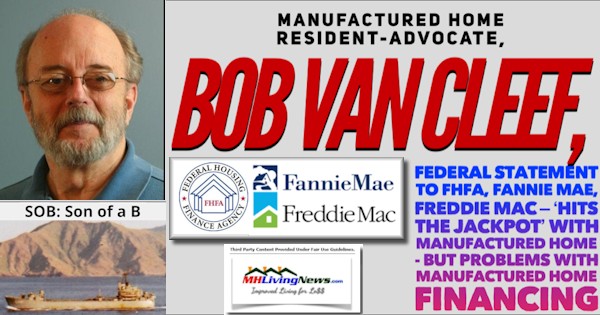 Next up is our business daily recap of yesterday evening's market report and related left-right headlines.
The Business Daily Manufactured Home Industry Connected Stock Market Updates.  Plus, Market Moving Left (CNN) – Right (Newsmax) Headlines Snapshot. While the layout of this business daily report has recently been modified, several elements of the basic concepts used previously are still the same. The headlines that follow below can be reviewed at a glance to save time while providing insights across the left-right media divide. Additionally, those headlines often provide clues as to possible 'market moving' items.
Market Indicator Closing Summaries – Yahoo Finance Closing Tickers on MHProNews…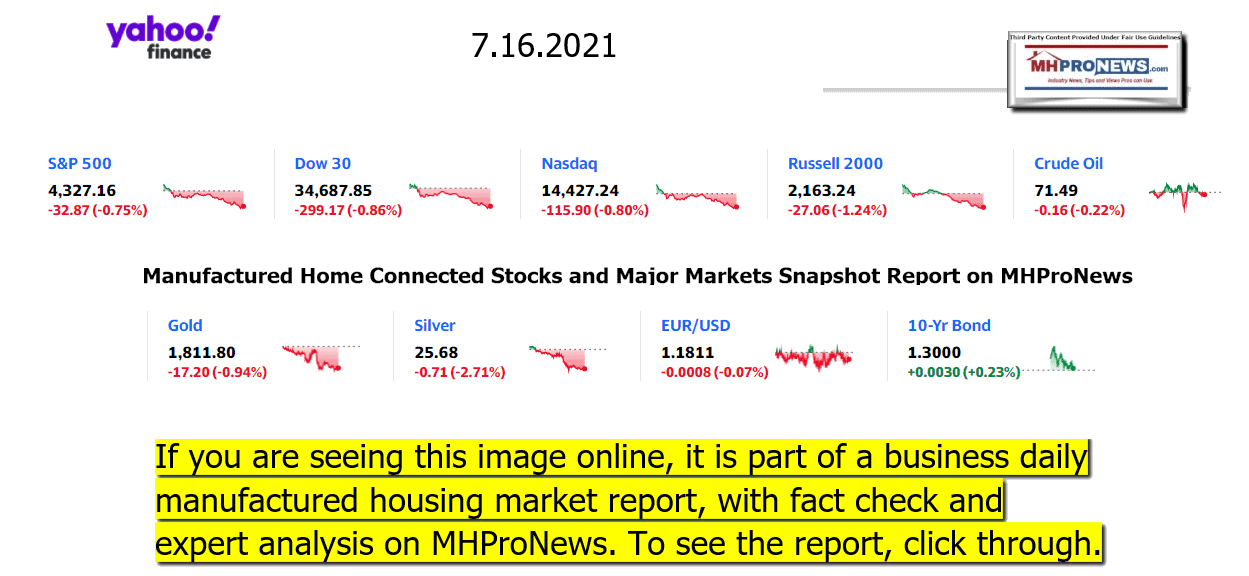 Headlines from left-of-center CNN Business = evening of 7.16.2021
White House turns up heat on Big Tech's Covid 'disinformation dozen'
Washington is warning American firms about doing business in Hong Kong
Stocks slide despite strong retail sales
Their children thrived in online school, so these families are sticking to remote learning
Big banks are getting even bigger, raising alarms in Washington
Moderna gets the ultimate Wall Street validation: It's being added to the S&P 500
Minimum wage workers can't afford to rent a two-bedroom apartment anywhere in America
These apps are trying to put car dealers out of business
Netflix is trying to beat competitors by adding this new service
One of the biggest names in craft beer is hopping over to the cannabis business
Why salad bars may never come back
Reno, Pennsylvania, USA July 2, 2021 Carvel's Auto Sales, a used car dealership along State Route 62 on a sunny summer day
Old cars with more than 100,000 miles are worth real money now
Uber was fined $59 million over sexual assault data. Now it may pay just $150,000
A house's real estate for sale sign shows the home as being under contract in Washington, DC, November 19, 2020. – The US real estate market is booming even as the coronavirus crisis intensifies, and the seemingly insatiable appetite for new and older homes has sent prices soaring — meaning more and more families with modest incomes are seeing their dreams of owning property shattered.)
Homeowners have a new chance to refinance as mortgage rates fall again
Headlines from right-of-center Newsmax – evening of 7.16.2021
Trump: 'No Talk of Coup' Occurred
President Donald Trump speaks as Joint Chiefs of Staff Chairman, Army General Mark Milley looks on after a briefing from senior military leaders in the Cabinet Room at the White House on October 7, 2019. (Getty)
Trump: 'No Talk of Coup' Occurred
Trump issued his statement following reports that a soon-to-be-released book claims Gen. Mark Milley, chairman of the Joint Chiefs of Staff, feared the then-president and his allies might attempt to use the military to stay in office: "Despite the fact that the 2020 Presidential Election was Rigged and Stolen, and while numerous people, including the outside public, were saying we should bring in the Military, I never even gave it a thought." [Full Story]
Related Stories
Trump Picked Milley For JCS Chairman Over Choice of Pentagon Brass
Trump Calls for Gen. Milley to Resign
Trump Mocks 'Woke' Military Generals, Critical Race Theory
Newsmax TV
Giuliani: Blame De Blasio for Surging Prostitution, Crime in NYC
Jerome Adams: Going Without Shots, Masks Riskier With Delta Variant |
James Comer: Hunter Art Stinks of 'Conflicts,' Hypocrisy
Donalds: US Doesn't Need UN's Probe on Racism |
Kat Cammack: Border 'Truly a Humanitarian Crisis' |
Ric Grenell: Germany Doesn't Want to Be Western-Facing |
More Newsmax TV
Newsfront
US Sanctions Chinese Officials Over Hong Kong Democracy Crackdown
The United States imposed sanctions on Friday on seven Chinese officials over Beijing's crackdown on democracy in Hong Kong, Washington's latest effort to hold China accountable for what it calls an erosion of rule of law in the former British colony…. [Full Story]
Related Stories
Wall Street's China Dreams Get Jolt From US Hong Kong Warning
CDC Director Walensky Warns of 'Pandemic of the Unvaccinated'
CDC Director Rochelle Walensky on Friday warned of a "pandemic of [Full Story]
Biden Says Social Media Misinformation on COVID 'Killing People'
President Joe Biden said Friday that social media disinformation [Full Story]
Related
Mike Lee: Administration, Facebook Censoring Free Speech on COVID
Jason Smith Calls for Legal Response to Freeze on Border Wall Funds
Jason Smith, R-Mo., on Friday wrote a letter to state attorneys [Full Story]
Mark Meadows: Infrastructure Talks 'Will Fall Apart' and 'They Need To'
Infrastructure negotiations "will fall apart, and they need to fall [Full Story]
Chicago Plan to Send Mental Health Professionals on 911 Calls Is a 'Smoke Screen'
Chicago plans to swap police officers for mental health professionals [Full Story] |
NAACP, PTA Official Exorts 'Let Them Die' At Parents Attacking CRT Teaching
A Virginia state PTA and NAACP honcho drew spirited applause after [Full Story]
Haiti Probe Reveals Colombian Ex-Soldiers Sought Globally for 'Private Security'
Decades of bloody internal strife in Colombia have made the nation's [Full Story] |
Yellen: US to See 'Several More Months' of High Inflation
Inflation will remain high in the United States for months to come [Full Story]
Related
Skynova Poll: 88 Percent Fear Rising Inflation Under Biden
Sununu Slams Hassan Amid Rumors of New Hampshire Senate Bid
New Hampshire Gov. Chris Sununu has dismissed the state's incumbent [Full Story]
GOP Senators Demand Infrastructure Without 'Out of Control' Spending
A group of nine Senate Republicans on Friday warned they won't [Full Story]
Trump: 'No Talk of Coup'
Former President Donald Trump released a statement Friday saying he [Full Story]
Rudy Giuliani to Newsmax: Rise in NYC Prostitution, Crime Is de Blasio's Fault
A report detailing how open-air prostitution is on the rise in [Full Story] |
Report: Yankees' Star Aaron Judge Tests Positive for COVID
New York Yankees' star outfielder Aaron Judge was one of six members [Full Story]
CBS Evening News Undergoes Another Management Shake-Up
The struggling CBS Evening News is undergoing another reorganization [Full Story]
Pence, Pompeo to Speak in Iowa on Friday
Potential 2024 Republican presidential candidates Mike Pence and Mike [Full Story]
Michigan Senate Vote to Repeal Emergency Powers in a Way Whitmer Can't Veto
Michigan's Republican senators, who hold a majority in the state [Full Story]
Biden Tapping Jane Hartley as Ambassador to Britain
President Joe Biden will nominate Jane Hartley, a former ambassador [Full Story]
Surgeon General Murthy: COVID Misinformation Preventing Vaccinations
Everyone has a responsibility to make sure people have accurate [Full Story]
Gizzi: Trump Picked Milley For JCS Chairman Over Choice of Pentagon Brass
A new book has been grabbing headlines for nearly a week with its [Full Story]
Report: US Preparing for Flood of Migrants at the Border
Immigration agents have been informed by the Biden administration to [Full Story]
Local News Station Apologizes for Coverage Following Cop's Killing
A local news station in Champaign, Illinois has apologized for its [Full Story]
Gallup Poll: Americans' Confidence in Science Is Partisan Issue
Republicans have grown much less confident in science than in the [Full Story]
Republicans Form 'Freedom From Big Tech Caucus'
The new "Freedom from Big Tech Caucus" headed by a group of [Full Story]
1 Officer Killed, 4 Wounded in Texas Standoff
Authorities captured the suspect late Thursday following an hourslong [Full Story]
Jerome Adams to Newsmax: Going Without Shots, Masks Riskier With Delta Variant
The Delta variant of COVID-19 is far more contagious than the [Full Story] |
Dump Truck in Georgia Crashes Into Bridge, Shifts It by 6 Feet
A portion of the interstate in Georgia has been shut down after a [Full Story]
Hunter Biden Prosecutor Avoided Moves That Would Have Revealed Probe Sooner
Delaware's U.S. Attorney David Weiss avoided taking any actions that [Full Story]
Pope Reverses Benedict, Reimposes Restrictions on Latin Mass
Pope Francis cracked down Friday on the spread of the old Latin Mass, [Full Story]
More Newsfront
Finance
Gain in Retail Sales Underscores Solid, Steady Consumer
S. retail sales rose unexpectedly in June, reflecting fairly broad gains across spending categories and wrapping up a solid quarter for household demand. The value of overall retail purchases… [Full Story]
Small Caps Waver as Reflation Trade Wobbles
In a Risky World, the Road to Safety Leads to the US Dollar
Wall Street Has Surrendered to the $500 Billion ETF Rush
Samsung Weighs 2nd Texas Site for $17B US Chip Plant
More Finance
Health
What You Need to Know Before Buying Sunscreen
With the recall of sunscreens due to the discovery of cancer-causing ingredients, how is a consumer to know what to buy in order to stay safe from the sun's harmful rays, while also avoiding dangerous sun products? Read on for all you need to know this summer. The… [Full Story]
Take Care of Your Aging Feet
COVID Still Killing Americans Faster Than Guns, Cars and Flu Combined
New Test Better at Spotting Glaucoma
Study: Fermented Foods Lead to Healthier Microbiome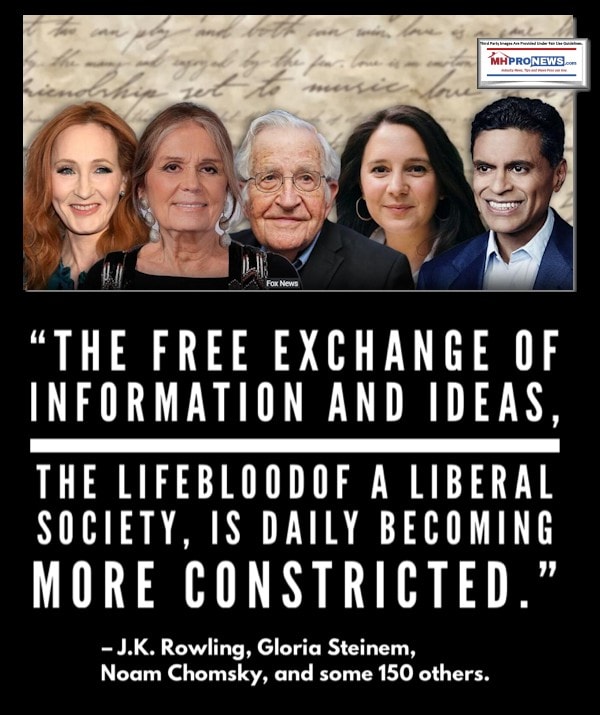 Manufactured Housing Industry Investments Connected Equities Closing Tickers
Some of these firms invest in manufactured housing, or are otherwise connected, but may do other forms of investing or business activities too.
NOTE: The chart below includes the Canadian stock, ECN, which purchased Triad Financial Services, a manufactured home industry lender
NOTE: Drew changed its name and trading symbol at the end of 2016 to Lippert (LCII).
NOTE: Deer Valley was largely taken private, say company insiders in a message to MHProNews on 12.15.2020, but there are still some outstanding shares of  the stock from the days when it was a publicly traded firm.  Thus, there is still periodic activity on DVLY.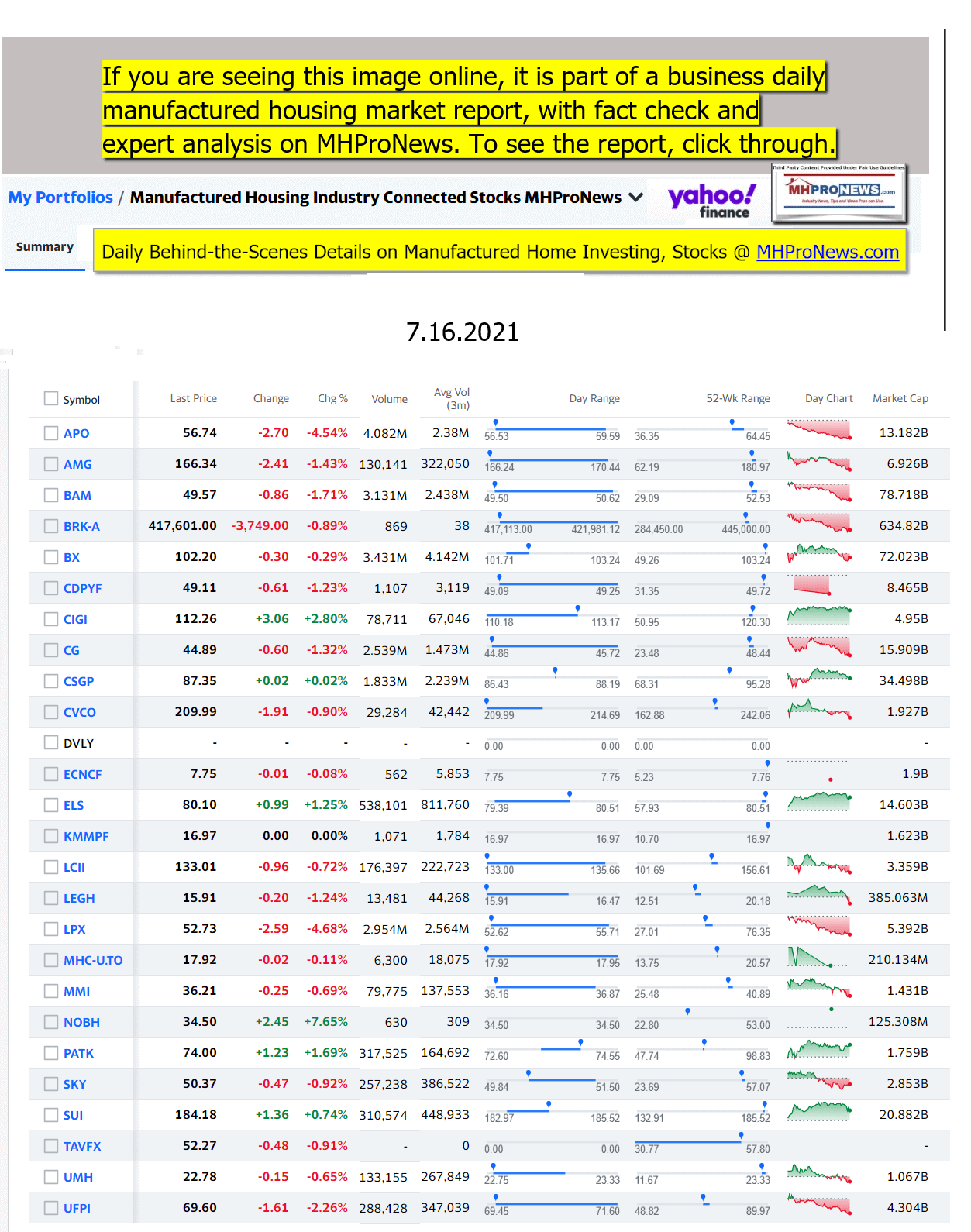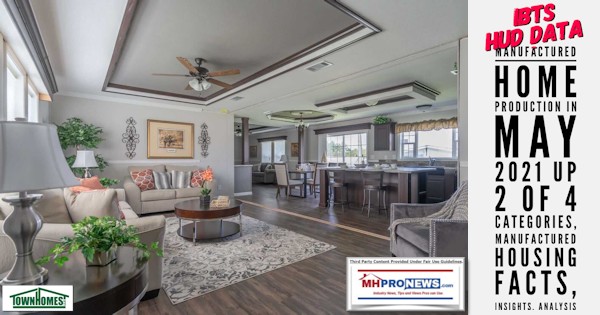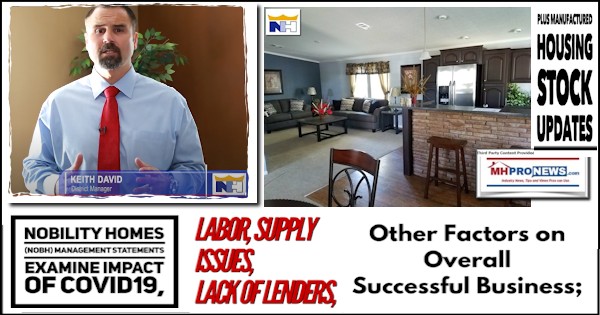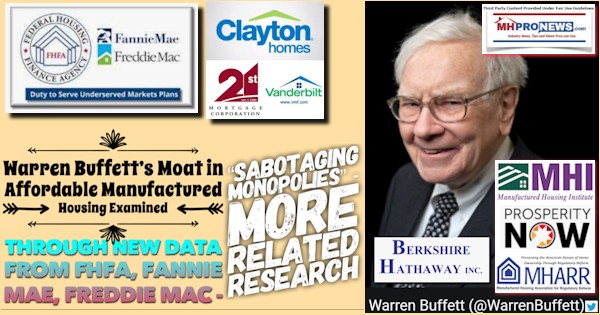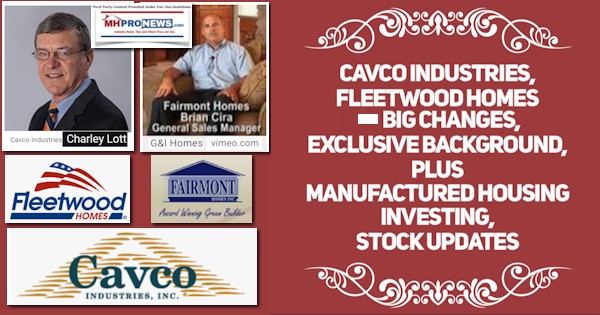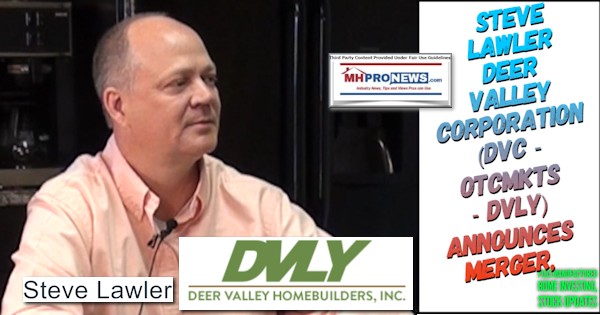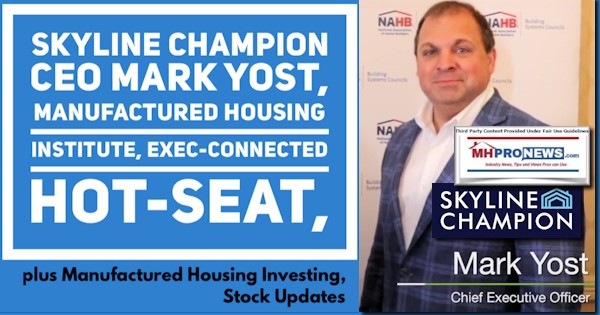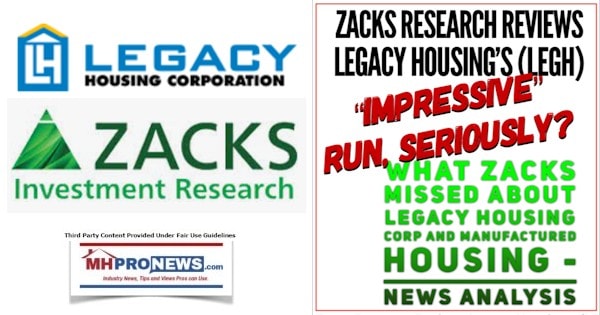 Spring 2021…
Berkshire Hathaway is the parent company to Clayton Homes, 21st Mortgage, Vanderbilt Mortgage and other factory built housing industry suppliers.
· LCI Industries, Patrick, UFPI, and LP each are suppliers to the manufactured housing industry, among others.
· AMG, CG, and TAVFX have investments in manufactured housing related businesses. For insights from third-parties and clients about our publisher, click here.
Enjoy these 'blast from the past' comments.
MHProNews. MHProNews – previously a.k.a. MHMSM.com – has celebrated our 11th year of publishing, and is starting our 12the year of serving the industry as the runaway most-read trade media.
Sample Kudos over the years…
It is now 11+ years and counting…
Learn more about our evolutionary journey as the industry's leading trade media, at the report linked below.
· For expert manufactured housing business development or other professional services, click here.
· To sign up in seconds for our industry leading emailed headline news updates, click here.

Disclosure. MHProNews holds no positions in the stocks in this report.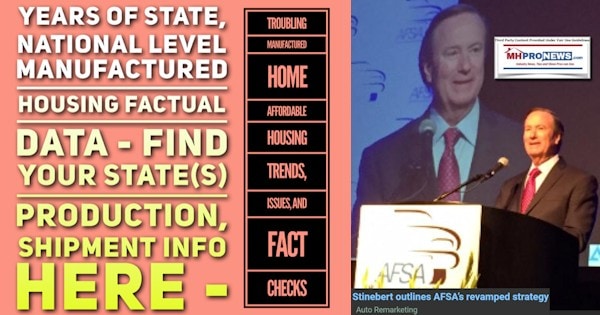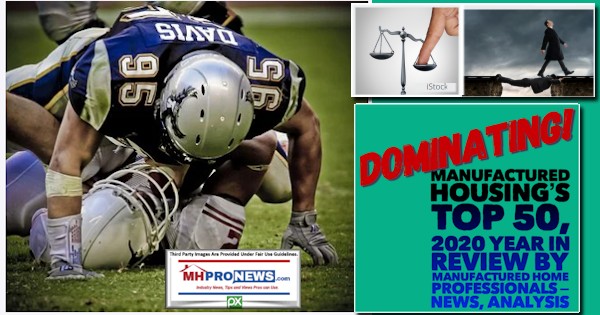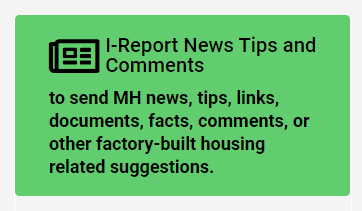 That's a wrap on this installment of "News Through the Lens of Manufactured Homes and Factory-Built Housing" © where "We Provide, You Decide." © (Affordable housing, manufactured homes, stock, investing, data, metrics, reports, fact-checks, analysis, and commentary. Third-party images or content are provided under fair use guidelines for media.) (See Related Reports, further below. Text/image boxes often are hot-linked to other reports that can be access by clicking on them.)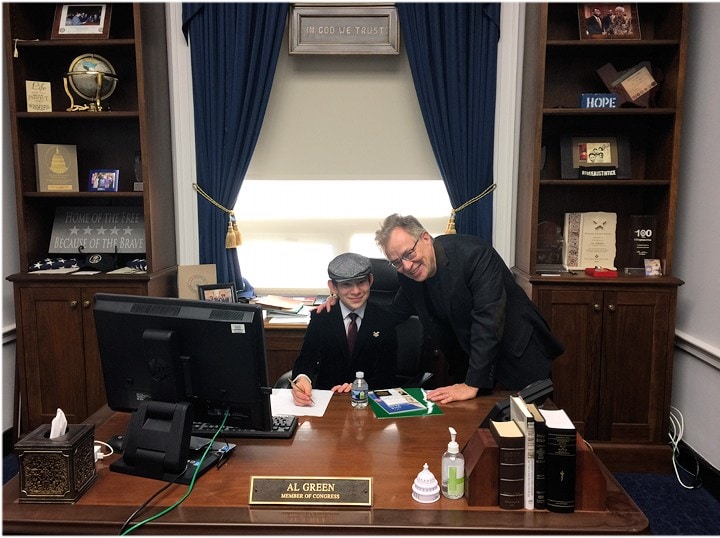 By L.A. "Tony" Kovach – for MHProNews.
Tony earned a journalism scholarship along with numerous awards in history. There have been several awards, honors and recognition in manufactured housing. For example, he earned the prestigious Lottinville Award in history from the University of Oklahoma, where he studied history and business management. He's a managing member and co-founder of LifeStyle Factory Homes, LLC, the parent company to MHProNews, and MHLivingNews.com. This article reflects the LLC's and/or the writer's position, and may or may not reflect the views of sponsors or supporters.