1) Who, What and Where: (Your name and your formal title at Murex Properties).
Steven P. Adler, President & CEO of Murex Properties, LLC.
2) Background: (Educational/Professional snapshot before entering the factory-built housing arena. Specifically mention any work experience to Murex Properties before that is welcome.).
Steven P. Adler is the President and CEO of Murex Properties, LLC. Murex operates Land Lease Communities in four states. In the last three years Murex has focused on acquiring 55+ communities in conjunction with Northwestern Mutual.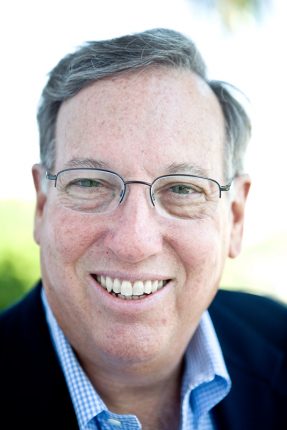 Prior to founding Murex Properties, I was a Senior Vice-President with Sun Communities (12/02–3/04) where he oversaw the development, marketing, and management of most of the development properties in Sun's portfolio.
Prior to accepting the position with Sun, I served as President and CEO of Forest Communities (6/99-12/02), a wholly-owned subsidiary of Champion Enterprises.  Forest was the development arm of Champion whose mission was to acquire, entitle, build, market and manage new land/lease communities, subdivisions and other housing opportunities.  Under Steve's leadership, Forest purchased and developed 17 new communities in seven states.
Previously, I was the Director of Operations and eventually President of Uniprop (1986-1999), a private owner and operator of over 15,000 home sites in twelve states.  As Chief Operating Officer of Uniprop, I received the first "Community Operator of the Year" award from MHI.
I currently serve on MHI's National Communities Council (NCC) and has played an active lobbying role in Florida, where he is on the FMHA Board of Directors. I've served on the Michigan Manufactured Housing Commission and several other industry committees.  I hold an M.S. in Resource Management and an M.A. in Sociology. I'm also a licensed Florida real estate broker.
3) When and How: (When and how you began Murex Properties).
After managing Uniprop for over fifteen years and coordinating the construction and operations of the SunChamp portfolio of new MH communities, I was ready to return to Florida and start my own business. Over ten years ago in 2004, Murex Properties was established.
4) What are your personal interests or hobbies? How do you like to spend non-work time?
My interest are very diverse. I am on the board of directors of an artist-in-residence program, The Hermitage. I am always in the midst of reading a novel. I fish the backcountry of the west coast of Florida, swim, walk, bike ride, canoe and row. Traveling is a passion of my wife's and mine, along with collecting art and cooking.
5) Please give our readers a snap shot of some of the positive recognition that you and Murex Properties has had in Manufactured Housing lending. For example, tell us about one of your award winning communities.

Schalamar Creek is an example of one of our 55+ communities in Auburndale, Florida. We purchased this golf course community over 3.5 years ago. Last year it was awarded the "Land-Lease Community of the Year" and "Retail Sales Center of the Year" for the southern region by MHI.
It typifies the Murex approach to community management. Customers come first. Starting with a resort-style level of maintenance, to adding amenities that meet the ever changing resident profile (a pool side wi-fi bar, new pickle ball courts, gardening area), to delivering Thanksgiving and Christmas dinners from our restaurant to residents who can't leave home, developing new activities other than the plethora of existing resident activities (painting classes, dance classes, computer training etc.), creating new educational opportunities (financial planning for their place in their life cycle).
We always have an open door policy and meet with the residents frequently. We encourage outreach to the community at large through volunteerism, identifying useful services for our 55+ population, and announcing relevant area events.
6) You are now the new Chairman for the National Communities Council (NCC). Please share your vision for what you'd like to see transpire with the NCC in the coming months.
The MHI and the NCC is first and foremost the lobbying entity at the federal level for our industry. On that note, promoting H.R. 1779 and S. 1828, which would alleviate the Dodd-Frank strangle hold on our lenders and our home sales staff is paramount.
While we hope that these bills that have been submitted to Congress pass, in the interim the Dodd-Frank legislation has made it very difficult to finance and sell homes in all MH communities. Through the administrative rule process and practical application the NCC is tasked with finding legal remedies to allow this legislation and other laws to be functional for our business. I view the NCC as the interpreter/industry educator of any federal legislation.
Improving the image of our industry through a coordinated PR campaign and working to promote community living as one of the best forms of housing should be a focus. A study analyzing our current and future home buyers vision of their home and lifestyle could be a good start to improving our image.
The NCC should be a resource for NCC members. This includes serving as a warehouse for relevant industry data; educational programs; and providing best practices techniques and methods to all of our members.
The NCC should also track trends in state legislature which could have a deleterious effect on our industry and share strategies to prevent or modify and detrimental legislation.
7) Usually one of the hottest topics in manufactured housing revolves around financing and the CFPB landscape. What are your thoughts on Dodd-Frank reform efforts, such as HR 1779 and S 1828? What do you say to those who think that progress on these issues is 'too slow?
The timetable for the passage of our Dodd-Frank amendments is uncertain. This is government at work and as such it's political. Hopefully, recent changes in Congress may help facilitate the passage of our amendments, but gridlock may continue.
In the meantime, NCC should meet with regulators and work to come up with procedures that will allow our sales operations to function without legal infractions.
Also, each community owner should be proactive by utilizing the easy to use Advocacy website prepared by MHI. We have instructed our managers to educate our residents about the benefits that the pending legislation provides to our lenders and have instructed them to solicit our residents' support for the proposed bills through the Advocacy website specifically for residents that MHI has prepared.
8) Problem solving and team building are two of the keys that CEOs and C-Suite level leaders deal with routinely. What sort of process do you use in your leadership role and why?
My job is to establish operating procedures which minimize the need for problem solving. This starts with a customer centric philosophy that has to have total buy-in by the Murex team of professional property managers.
While it's not a new concept, to be a member of the Murex team you must adopt this philosophy. It has to be not second nature to how you interact with our customers/residents, it must come naturally.
Finding and supporting staff that can adhere to a customer-oriented business model, is critical to achieving our goals.
Education, training, compensation, and open communication with our Murex team members is at the root of our success.
9) There is a rather wide divide these days between those who think we need to move beyond or 'trailer house' and 'mobile home' image, and those on the far end who embrace those terms for reasons beyond just Search Engine Optimization (SEO). We've just seen the 1.3 billion dollar deal with SUN Communities of a respected community operator who took rebranding, positive resident relations and projecting a good modern image. Tell us your thoughts on the whole "terminology" and image issues, if you would, please.
We're in the housing business. As such, to attract our customers, our image is critical to attract customers.
On the fast track, real-time world of information conveyance, social media, Instagram, Facebook, and the web, we can at any moment be held under a microscope. There are lots of happy residents who enjoy the lifestyle and housing value w
e provide. We need to let the world know.
Additionally, we should provide support to all community owners regarding techniques to deal with negative press, how to provide positive images to local and web-based media, as well as methods to improve customer relations and curb appeal.
10) While some still see doom and gloom, Murex Properties has worked hard to grow, even during the downturn. Your industry colleague, UMH CEO Sam Landy, said in an interview with MHProNews that given the large and growing need for affordable housing in the U.S., he sees how manufactured housing could return to new home shipping totals of 300,000 to 400,000. Others inside our industry think we ought to be happy to return to shipments in the 70,000 to 100,000 annual shipment levels. What say you? Why?
I'm somewhere in the middle. Back in 1999 and 2000 when we were selling 300,000 plus homes a year, probably a third of these were subprime buyers. I think that buyer is gone. Also, at that time our most qualified buyers were offered unconditional financing with low or no down payments to purchase a site-built home at low rates. While that segment of our customers took advantage of these opportunities, current tightened underwriting will make it harder for them to qualify for loans.
If we can find "risk" based financing for our buyers, I think that we could certainly see sales rates ascend to the 200,000 plus range. With 10,000 retirees a day reaching retirement age lifestyle communities provide a huge home sales opportunity.
With the correct vision, of emerging architecture, technology, energy efficiency, and most importantly an understanding of our customers and the environments they dream to inhabit, I think the growth or our industry can capture an even larger portion of the single family housing market. Multi-family development also holds doors of opportunity.
11) Industry veteran and Green Courte Partners Chairman, Randy Rowe, called for a 5 point plan for industry recovery. It included the following: A) Better Warranties and Customer Service, B) Dealing effectively with Chattel Financing Issues, C) Economic Security for Our Customers, D) A Multiple Listing Service(s) (remarketing system for individuals, lenders) and E) A National Marketing (Image) Effort. What would you say about these bullet points? Do you think that other possible ideas, like more "best practices" and professional sales training – which Tim Williams at 21st said is always a good idea, are also needed? What say you on the keys for moving ahead?
I think I have addressed these in the comments above.
12) What are you seeing in Washington – be it Pam Danner's appointment at HUD, Mel Watt at FHFA, etc. – that you think is important for MH industry pros to be aware of today and why?
We need to convince the regulators in Washington that our industry provides a great service to our customers and that we are conscientious business operators. This should be a central objective of an industry PR program. Otherwise, as far as legislation we are saddled with the grind of the political process.
13) What do you consider the largest challenges facing the industry in general today? Where do you see our largest opportunities?
It's not a new thought, but the separation of the various segments of our industry; manufacturing, finance, retailing, communities, installation, post-closing warranty work, etc. still plagues us.
Finding ways to integrate the housing process for our customer and jointly promoting our form of housing is critical.
Finance availability that allows our housing to compete in the market is at the top of the list of the obstacles facing our business. That is why the "duty to serve" pronouncement by HUD should be emphasized to Fannie & Freddie.
14) While attendance at trade show such as Louisville continue to rise, there are thousands who haven't gone ever or in years. For those who don't quite get it about going to trade shows, what would you say to them as reasons why it is good for their business to go?
Networking and education are always valuable.
15) While thousands of firms are members of state or national associations, others seem content to sit on the outside and reap the benefits of association lobbying without realize there is more to association membership than lobbying alone. As the leader of an organization that is involved at the state and national level in association work, what would you say to those who haven't been involved in an association, or who have dropped out for whatever reason?
Ours is a relatively small niche industry. To have our voice heard, all stakeholder need to be active participants in the legislative process on a state, local, and national level.
While everyone's financial support is critical, their direct participation by being active members of the industry's state and national associations is central to improving the character and perception of the industry in the eyes of our customers and our political representatives.
No one should stand on the sidelines relying on others to manage the major issues facing the manufactured housing community industry.
I think the perception by a lot of community owners is that landlord tenant laws are governed by the state and as such that's where they should focus their attention. While the state laws have great impact on our communities, the federal setting can be equally impactful.
16) Closing thoughts or comments, sir?
I'm cautiously optimistic regarding the future of our business. There are very capable, bright, sophisticated, and industrious players in the manufactured housing industry. We produce quality cost efficient housing that can be delivered and made available for customers on a timetable that other builders can't achieve.
Customers are looking for energy efficient, smaller, technologically advanced homes and are less focused on their home as a "nest egg" producer in light of the recent housing debacle.
Community owners have produced some of the most advanced lifestyle developments in the country. With a coordinated effort we can meet the requirements of a knowledgeable, careful, home buying public. ##