PissedConsumer.com provided MHProNews with a news release relative to a brewing topic on a major legal issue involving Section 230 of the Communications Decency Act. The Pissed Consumer website proclaims that "Consumer Reviews and Complaints" provides "Experience That Drives Decisions." They report having 1.2 million "CONSUMER REVIEWS, 74K [i.e. 74,000] COMPANIES REVIEWED" and 3.5 million "MONTHLY VISITORS."
Those totals would arguably make them far busier than any site in the manufactured housing industry.
Pissed Consumer has had several complaints about manufactured housing, specifically Clayton Homes. An example is their video interview of an unhappy Clayton Homes buyer shown below. That video and some related comments are provided for context and background, and aren't the specific focus of this report. That focus will be on Section 230 will follow these statements about Clayton Homes and the Target Corporation from a "pissed consumer."
A public comment on the firm's YouTube page about the Clayton Homes video below says this from C. Allison, "I agree with you [the person complaining about Clayton Homes service]. They [i.e. Clayton] ripped me off. Worse decision of my entire life!!!!!"
Another comment from Sarah Dwyer reads, "I was looking into purchasing from Clayton homes but after all, that, and seeing and them being investigated, I will not even consider them! I am sorry you guys have dealt with these issues." Other comments like these reflect the potential power to influence housing shoppers that the Pissed Consumer website has.
Another example from outside of the manufactured home industry is found this morning on the Pissed Consumer home page. Note that Pissed Consumer rules mandate that the content is generated by users, not the platform's management. With a few exceptions, which will be stated by the firm's CEO in an exclusive commentary to MHProNews further below, their content is all from 'real people.'
With that understanding, a reviewer sounded off about the retail giant, Target. That review states, "Target – All lives matter. Don't support riots. You have triggered most of American with your support of riots." That is an apparent reference to Target stores providing – per their own tweet – some $10 million dollars to organizations with ties to various minority issues in the wake of the riots sparked by the death of George Floyd under the knee of a rogue cop who is now charged with second degree murder.
Section 230…
The controversy that Pissed Consumer has weighed in on is section 230 of the Communications Decency Act of 1996 (a common name for Title V of the Telecommunications Act of 1996). 47 U.S.C. § 230, a Provision of the Communication Decency Act says that Section 230 states that "No provider or user of an interactive computer service shall be treated as the publisher or speaker of any information provided by another information content provider" (47 U.S.C. § 230), according to the Electronic Frontiers Foundation or EFF.org.
The original statement to MHProNews merited some additional insights, which sparked our questions and the following statements from the pro-consumer organization.
This Section 230 topic is an issue that has been thrust toward center stage by Twitter's labeling of President Donald J. Trump's tweets, and Facebook considering doing the same or removing an 'offensive' post by the 45th president altogether. The executive order said in part that "Twitter now selectively decides to place a warning label on certain tweets in a manner that clearly reflects political bias. As has been reported, Twitter seems never to have placed such a label on another politician's tweet." 
It is a campaign issue that former Vice President Joe Biden (D) weighed in on earlier this year, but also last week. "Former Vice President Joe Biden still wants to repeal the pivotal internet law [i.e.: section 230] that provides social media companies like Facebook and Twitter with broad legal immunity over content posted by their users, a campaign spokesperson told The Verge" on 5.29.2020. Biden told the New York Times earlier this year that section 230 should be "revoked, immediately."
National Law Review says that "While there is bipartisan support for amending Section 230, reaching a workable compromise to overcome opposition to any changes to the law will likely be challenging given the differing policy motivations behind such an effort. "
President Trump signed an executive order, referenced above, involving internet censorship, see that in the report linked below.
George Floyd Death Riots Sparked by Unarrested Cop Yields Twitter Test of Presidential EO on Social Media Censorship by "Censoring" Trump Tweet on Minneapolis Carnage
But there are other sides to this controversy, that Pissed Consumer has brought to the forefront through their statements below.
MHProNews asked the firm's CEO, "does your organization support or oppose changing or removing Section 230?" Another related question was asked about the problem of market monopolization.
Here are their two on-the-record responses.
From Pissed Consumers...
Thank you for your question.
Presently, the role of mega-platforms (Twitter, Facebook, Google) in our society has changed. Not only do these large corporations need to operate to benefit their shareholders, but what is more important, they operate to satisfy and benefit the public interest. It is our opinion that public interest is best served when people have a right to speak freely. The receiver of information should be able to easily filter and ignore the information they are reading. The end user shall decide if it is "fake news" or not.
Platforms should be able to set the rules users follow while on their sites/apps. For example, PissedConsumer.com removes threats, violence, molestation, and pornography from our webpages. Platform operators should have the right to remove/mark content that does not follow the rules of the platform.
Today, platforms and the public are very concerned about specific posts, or specific users, that generate a lot of interest (i.e. the platform will not have the resources to validate and fact-check every post, but will have resources available to validate and fact-check specific posts). We do not think the platform should be able to remove/edit the post as long it complies with the platform's terms of service. The operator of the platform should be able to mark (select) the post and provide additional information if the platform deems necessary. The platform should be held liable only for this additional information.
We believe in free speech. We know that if moderation of posts is mandated, most of the online publishers of UGC (User-Generated Content) would go out of business. We simply would not have the resources to either moderate or to defend ourselves in court. Removal of Section 230 protection will kill small bloggers, small forums, medium, and some large publishers, or dramatically change their business models. Small companies are relying on Section 230 to survive. We were the target of more than 20 frivolous lawsuits and reliance on Section 230 allowed us to move forward.
Best,
Michael Podolsky
CEO
PissedConsumer.com
Our answer to the second question:
Pissed Consumer supports freedom of speech and free markets. In our view, a large corporation that monopolizes the market will eventually slow down the research and development of the industry it operates in. If the U.S. Government antitrust body finds any of the existing players to be primed for the split, we would support it.
Google has been known to plagiarize other businesses for the benefit of its shareholders. The company has access to traffic measurements and even some critical conversion information. Google uses this information and its position as a dominant player in a search engine market to expand into other business areas they see profitable. We believe it is unfair and uncompetitive.
In a spirit of 'servicing the searcher', several years ago, Google introduced a service to highlight the best flights right inside the search engine. Google moved visitors to their own travel content where they displayed profitable ads. However, this action certainly lowered organic visits to the websites of other travel companies. The travel industry is not the only victim of such moves. Similarly, Google has also affected: news platforms, online review websites, hospitality and restaurant industries, online shopping, etc.
We would support the antitrust body in an attempt to separate out the search engine part of Google into an independent organization with the mandate to do web search only. Alphabet Inc. can still run other businesses outside of the "Google umbrella".
This solution would enable other online ad players to buy up space on the search engines, offer competitive products, and sell ad spots competitively, rather than participate in a search game we call "Google".
Best,
Michael Podolsky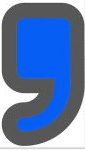 CEO
PissedConsumer.com
##
MHProNews Analysis and Commentary
As MHProNews and our MHLivingNews sister site have noted for some time, the internet giants have a unique ability to define and divert in ways that may distort the realities about manufactured housing.
For example, in a search today for "manufactured homes," here is the definition that Google provided.
Google's top provided definition is clearly in error, as the information below makes clear. But their factual error has persisted for years.
The giant platforms also are increasingly skimming content that could be creating revenue for the actual producer of that content.
Furthermore, as some Democrats and several Republican leaders have noted, the platforms are increasingly tilting or censoring speech. They literally have the power to tilt an election, according to experts that have studied the issue. The Creepy Line docudrama documented the concerns. The teaser of the full length production, which can be streamed online, hits the potential impact at election time.
On the other hand, Section 230 offers more modest service providers such a Podolsky's Pissed Consumer a much needed defense. Such firms could be wiped out in short order if Section 230 was simply eliminated, as former VP Biden advocates. Rephrased, a more elegant refined response to the power of the giants is needed. An infographic that supports those concerns, produced in part by the people behind Craigslist.

Podolsky's comment in several ways is similar to what New York Stern Professor Scott Galloway. Galloway, himself an entrepenuer who is pro-business, has argued the answer is to break up the tech giants under antitrust law.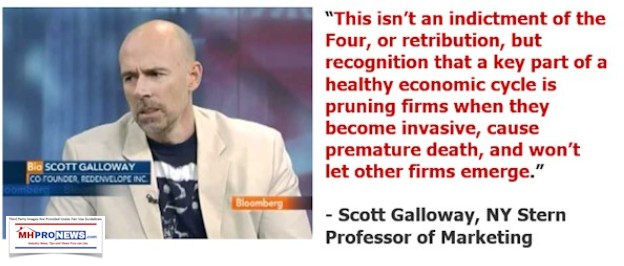 That movement to take on the tech giants may be gaining steam.
The Justice Department is rumored to be ready to launch an antitrust action this summer, according to the Wall Street Journal.
Various state antitrust enforcement actions could be coming against Google and Facebook too.
Given the growing concentration of wealth and power of a relative few, will state and federal antitrust powers be applied to more of the giants, including those that impact manufactured housing?
Pandemic Becomes Billionaires' Bonanza! Bezos, Buffett, Gates, Zuckerberg, Ellison Wealth Surges $100s of Billions in 2 months, says Institute of Policy Studies & Forbes – Report
Time will tell. But there are digital hints that it may already be starting to take shape.
As Evidence Mounts, the Question – Are U.S. Attorneys Joining State/Federal Probes into Allegations Against Manufactured Housing Institute Members, Activities?
Closing Thoughts on Pissed Consumer…
The Pissed Consumer site is a reminder that unhappy customers routinely tell far more people about their experiences than happy ones do. When a consumer is asking for something reasonable that is due to them by law or agreement, consider the consequences to your firm before saying no. MHProNews is aware of several independents who would rather go beyond what is due than suffer the often far more costly backlash of declining a relatively modest request. If that unhappy Clayton Homes customer is any indication, that one video has cost the firm far more than had they accommodated their customer in the first place.
Notice. To put a manufactured housing connection around the Target Corporation controversy raised by a customer on Pissed Consumers, see the first related report after the byline and notices.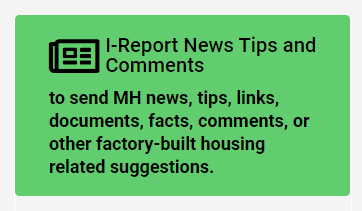 Statistics don't necessarily make something true or false. That said, it bears mention that thousands of industry readers daily vote with their browsers, devices, and time to make MHProNews the runaway #1 place for authentic "News Through the Lens of Manufactured Homes and Factory-Built Housing" © where "We Provide, You Decide." © ## (Affordable housing, manufactured homes, reports, fact-checks, analysis, and commentary. Third-party images or content are provided under fair use guidelines for media.) (See Related Reports, further below. Text/image boxes often are hot-linked to other reports that can be access by clicking on them.)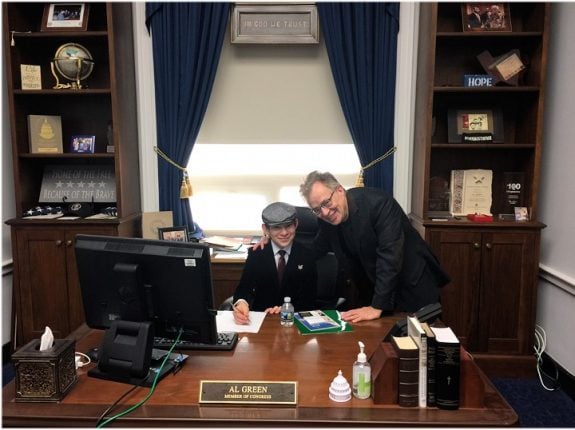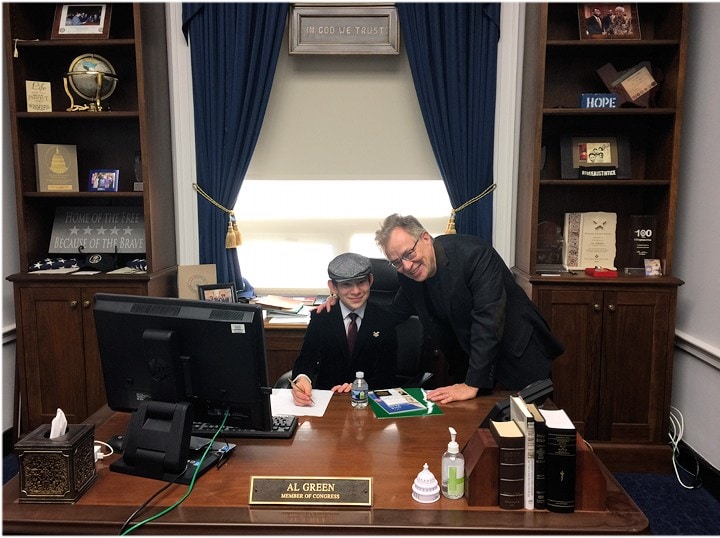 By L.A. "Tony" Kovach – for MHLivingNews.com.
Tony earned a journalism scholarship and earned numerous awards in history and in manufactured housing. For example, he earned the prestigious Lottinville Award in history from the University of Oklahoma, where he studied history and business management. He's a managing member and co-founder of LifeStyle Factory Homes, LLC, the parent company to MHProNews, and MHLivingNews.com. This article reflects the LLC's and/or the writer's position, and may or may not reflect the views of sponsors or supporters.
Connect on LinkedIn: http://www.linkedin.com/in/latonykovach
Related References:
The text/image boxes below are linked to other reports, which can be accessed by clicking on them.
Dark Money-Billionaires Buffett, Gates, Soros Funding Black Lives Matter, Antifa – Named by AG Barr in Riots, Looting – Hijacking Peaceful George Floyd Death Racial Justice Protests
Rockets, Race, Riots, and Resources – Affordable Housing Sunday Headlines in Review 5.24 to 5.31.2020
"Never Let a Good Crisis Go To Waste" – COVID19 Pandemic – Problems and Solutions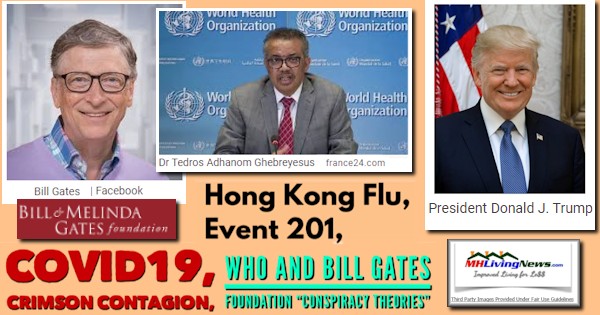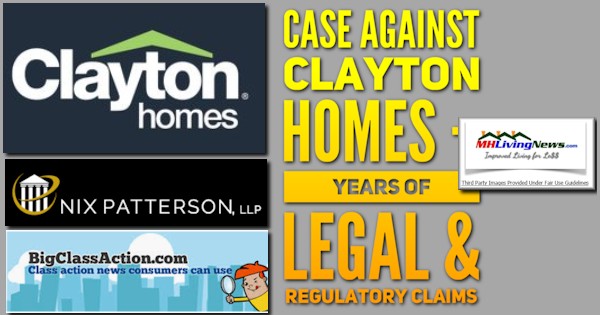 Complaints to State and Federal Officials, Agencies About Corrupt Practices in Manufactured Housing Industry Growing
New Data Surfaces on Buffett Family, Foundation Funding Sources Which Attacked Manufactured Housing, plus Manufactured Home Stock, Investing Updates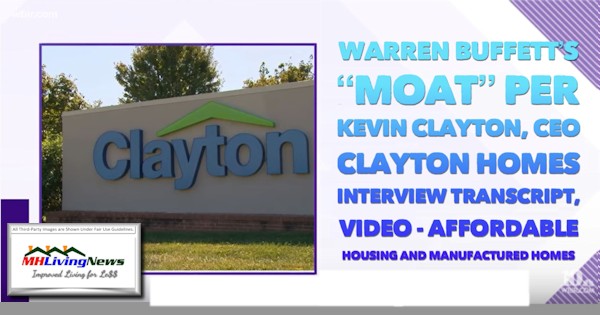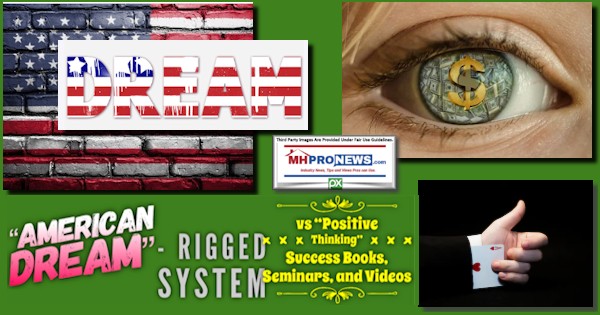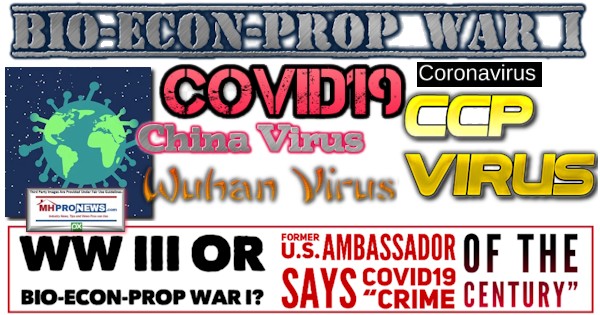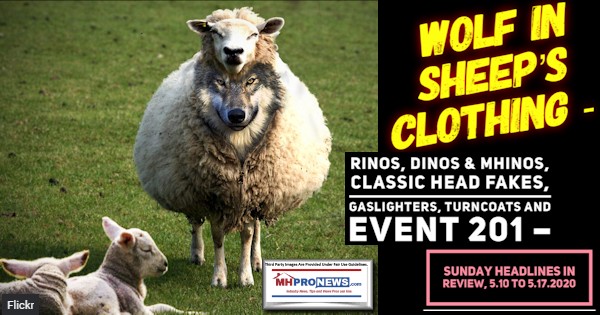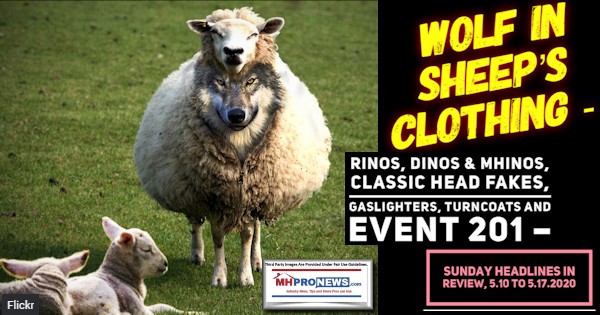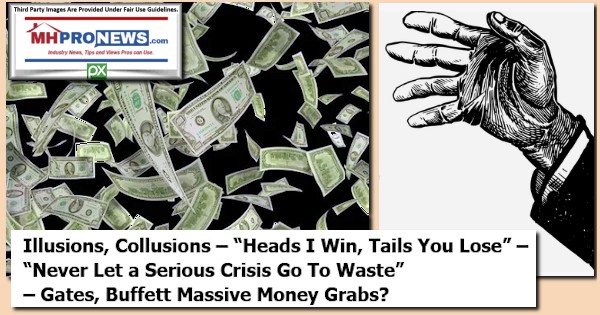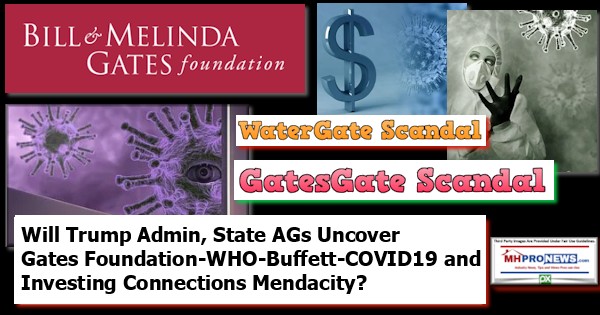 "Where the hell have you been?" – MH Communities Giant Equity Lifestyle Properties Sees Pandemic Gold, Official Remarks, ELS Moves
"Unprecedented Opportunity" – Jason D. Lippert, President & Chief Executive Officer of LCII – RV, MH, Marine Insights – plus, Manufactured Home Investing, Stock Updates
"MHI Lies, Independent Businesses Die" © – True or False? – Berkshire's Joanne Stevens Strikes Again
Fraud, RICO and Antitrust-Issues of Genius, Honesty, Legality, Competency-Berkshire Hathaway and Manufactured Housing Institute Leadership, Sunday Morning Headlines Review 2.23 to 3.1.2020
First Coronavirus Documentary on Origins – POTUS Trump, China, WHO, Bill Gates, Warren Buffett – plus Sunday MHVille Headlines Review 4.26 to 5.3.2020
Kevin Clayton, CEO Clayton Homes, Explains Why Replacing Sales Professionals with Automation Makes Sense
Epic! Creating 200,000 New MH Homesites in 4 Years; Allegations of Corruption by Fannie, Freddie, Others in Duty to Serve Manufactured Housing Law
Bias Confirmation, MHI's SBA PPP Funding Effort, plus Sunday Manufactured Home Headlines Review 4.19.2020
Shortchanging Homeowners, Small Businesses, Unsuspecting Investors, Association Members-plus Sunday Manufactured Home Headlines Review 2.9 to 2.16.2020