On 5.28.2020 violence broke out once more as a mix of protesters and more violent rioters once more challenged law enforcement that failed to arrest a fair skinned police officer who was caught on video putting his knee on a black man's neck. George Floyd was reportedly being arrested for passing a $20 counterfeit bill. Floyd kept pleading for air saying 'I can't breathe.' But the officer held him pinned as three other officers stood by.
After several minutes of such shocking treatment, Floyd died.
Law enforcement and former prosecutors have weighed in on the tragic Floyd matter, saying that there is no excuse for the behavior, which was not in keeping with any police training. A report on right-of-center Breitbart says that then prosecutor, now Senator Amy "Klobuchar Previously Declined to Prosecute Officer Involved in George Floyd's Death." The office in question has numerous prior complaints before this fatal encounter for a minor crime.
A number of buildings were set on fire, including the Minneapolis Third Precinct police station, under orders from that city's mayor.
As the left-of-center Washington Post reported, "A large group of protesters breached the Minneapolis Police Department's 3rd Precinct station just after 11 p.m. Thursday after officers evacuated the building." Yahoo stated, "Mayor Jacob Frey had earlier ordered the building to be evacuated."
Oddly missed by most of the media is what role COVID19 may have played in the minds and emotions of the protestors and rioters. While some news sources mentioned that protesters – and law enforcement – did not maintain 'social distancing,' or some other Wuhan Virus related concern, what they didn't say is that a large percentage of the working and middle class has lost their jobs in recent weeks. After weeks in partial lockdowns, loss of earnings, and other stressors – compounded by years of racial issues, a 'perfect storm' was in place when now terminated officer Derek Chauvin placed his knee on Floyd's neck.
The Marshall Project noted on 5.28.2020 that "Before George Floyd's Death, Minneapolis Police Failed to Adopt Reforms, Remove Bad Officers. The department allows officers to use choke holds…" The Center for the Healing of Racism made the same point. The Marshall Project, a nonprofit journalistic site devoted to criminal justice issues, reported that "Teresa Nelson, Legal Director of the ACLU of Minnesota, said that the actions of the officer who knelt on Floyd's neck violated the department's policy allowing neck restraints because it resulted in a death when lethal force was not justified." Nevertheless, local officials said that the officer has not been charged yet due to some unstated issue that might mitigate against an arrest. But what possible justification could exist for what occurred?
A law enforcement caller on the Brian Kilmeade show said that while he condemned the tactic used but wondered if the autopsy would show that something other than asphyxiation. Drawing a bright line distinction between 'bad cops' and tactics, that caller also said that good cops face a rush to judgement that puts all on the defensive. Geraldo Rivera, both a 'reporter at large' and an attorney who works for right-of-center Fox News said that any contribution by that rogue officer to Floyd's death still leaves him arguably guilty of ending that black man's life.
Rephrased, there is no obvious justification – according to many – for what occurred. Minnesota Attorney General Keith Ellison, former congressman from that area, called for calm. He also asked for respect for the National Guard who were being called in to restore order.
Ironically, Minneapolis is a Democratically run city, as are so many others that in recent years involve charges of lethal police brutality.
The media is attacking @realdonaldtrump for calling the rioters 'Thugs'.

In 2015, Obama called the Baltimore Rioters Thugs.

This is just another example of the media bias.

Let's make this viral. pic.twitter.com/gkvUm8GWKd

— Derek Utley (@realDerekUtley) May 29, 2020
As the Marshall Project report stated, ""What was reasonable about how long he held 200 pounds of pressure on that man's neck?"
In Minneapolis, where U.S. Census data shows black people make up one-fifth of the population, the need to reform the police department was clear in 2012, when newly appointed Police Chief Janeé Harteau vowed to overhaul the force. Harteau, the city's first top cop who was a woman and also openly gay, billed herself as a progressive reformer. Within months, she invited the U.S. Justice Department [DOJ] to review the police force to help it improve accountability and community trust.
The feds released their "diagnostic analysis" in 2015, describing the city's "ineffective" system for tracking problematic cops. The report recommended that the police department automate its system for flagging poorly behaved officers and alerting supervisors when a cop has started to rack up too many complaints. The document also suggested that the police department revamp an alternative-to-discipline "coaching" program."
Rephrased, that review of Democratic Minneapolis occurred during the Democratic Obama Administration era DOJ. More on that further below.
UPDATE: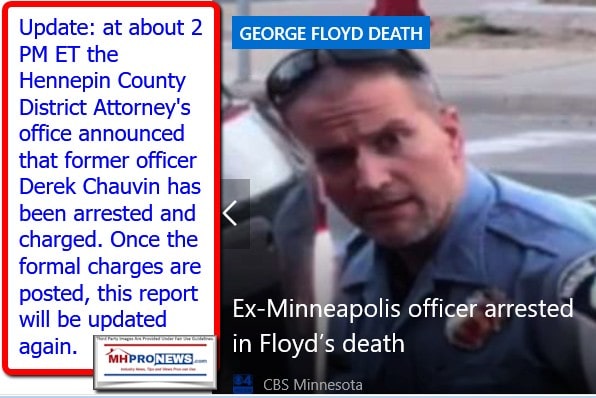 An update from 5.31.2020 is found below.
Rockets, Race, Riots, and Resources – Affordable Housing Sunday Headlines in Review 5.24 to 5.31.2020
The White House and Presidential EO and Tweets
President Donald Trump tweeted about this issue, which will be shown below. But to set the context, on Thursday, May 28, the White House provided this news release to MHProNews.
The White House • May 28, 2020
BREAKING: President Trump signs order to fight online censorship
Moments ago in the Oval Office, President Trump signed an Executive Order to fight online censorship by technology corporations, including social media platforms.
Tech bias is a major issue facing our democracy. It challenges the free exchange of ideas and public debate that protects our civil liberties. Every citizen—liberal, conservative, or otherwise—has a right to be heard and treated fairly online.
President @realDonaldTrump just took executive action to fight online censorship by tech corporations, including social media platforms. pic.twitter.com/W4r7vLw958

— The White House (@WhiteHouse) May 28, 2020
In the next few hours, you may hear a lot about this Executive Order. Leftwing media will claim it addresses a fake problem because tech bias doesn't exist. Democrats in Congress will say the President is exceeding his authority. Some in the Beltway establishment will say the order doesn't do that much in the first place.
All of these are lies. Here are a few of the key actions in President Trump's order:
Makes it U.S. policy that platforms who selectively edit, censor, or are not acting in "good faith" with regards to content will not receive the liability protection included in Section 230 of the Communications Decency Act
Directs the Commerce Department to petition the FCC to make clarifying rules on Section 230 in line with U.S. policy
Helps stop millions of taxpayer dollars from being wasted by federal agencies on advertising with biased social media platforms
Ensures the Justice Department will review more than 16,000 complaints about politically motivated censorship that were collected by the White House in advance of a Social Media Summit held last year
Mobilizes State Attorneys General—who have massive subpoena and consumer protection authorities—to ensure social media platforms are not engaging in unfair or deceptive acts or practices
Acts as federal law and lists the many ways in which tech platforms act with bias against viewpoints they disagree with
Massive corporations that treat millions of American citizens unfairly shouldn't expect special privileges and protections under the law. With President Trump's Executive Order today, our country is one step closer to having an honest, fair public debate.
Read President Trump's Executive Order on censorship here.
MORE: 33 Examples of Twitter's Anti-Conservative Bias
##
The executive order is linked here.
The Tweet that Twitter Flagged Following Presidential EO
Following that presidential executive order, Twitter flagged another tweet by President Trump.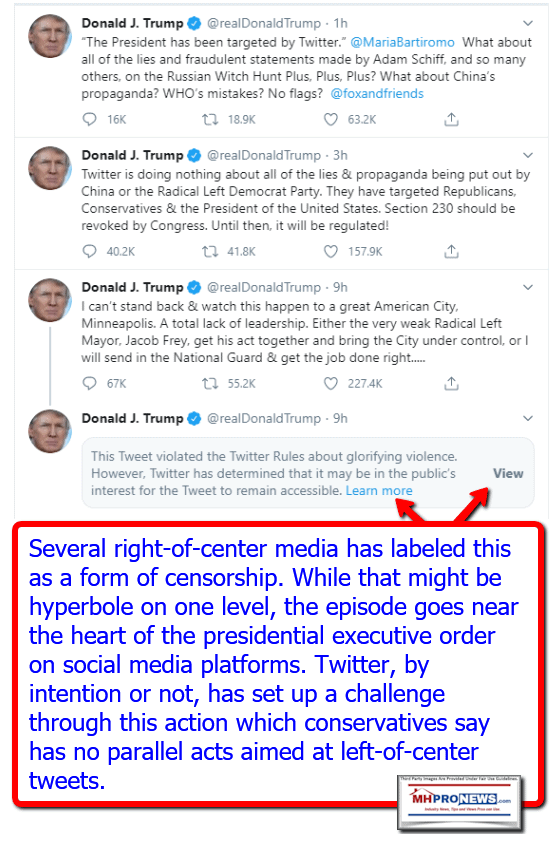 The president is pushing this in several ways, as are his political opponents.
— Donald J. Trump (@realDonaldTrump) May 28, 2020
MHProNews Analysis and Commentary
There are so many injustices that have impacted minorities in the U.S. for years that incidents like this tragic death of George Floyd are waiting to ignite rage among numbers in the minority community and those of all backgrounds who support equal justice.
That noted, incidents like this beg serious questions and point to issues that MHProNews and our sister site have reported for years. For example, why was this officer on the streets to begin with? After some 10 problematic incidents on his record, why risk having a so-called bad cop undermine the work of good cops?
Further, why is it that this type of issue has occurred so often in cities that are run by Democrats? Is that coincidental, bad judgement, what explains that pattern found in New York City, Baltimore, Ferguson MO, etc.? That's not a political bias question, its an objective reality to be questioned, just as Republican Senator Richard Burr (NC-R), chairman of the Senate intelligence committee, merits the investigation by the FBI for his highly questionable sale of stocks that benefited him while large numbers of investors had no similar advantages.
Rephrased, the corruption and problematic behavior by public officials is coming to the surface through such tragic incidents. While rioting isn't the answer to an unjust death, the decisions by local officials merit scrutiny and investigations once this tragedy cools off.
These issues take place in the post-Wuhan Virus era. As his opponents hit the 45th president, like it or not, he hits back.
— Donald J. Trump (@realDonaldTrump) May 28, 2020
MHProNews reminds readers of some historic precedents for the kind of unrest occurring in Minneapolis and beyond. See an example of that linked below. Poverty, housing, and racial issues absolutely intersect.
Housing, Jobs, Poverty, Opportunity – Kerner Commission Remix, HUD and Manufactured Homes
Decades of problematic public policies has allowed the conditions to fester in American cities. The root issues must be faced or the underlying problems that stoke such outbreaks of violence will only continue.
See more in the related reports that follow the byline and notices.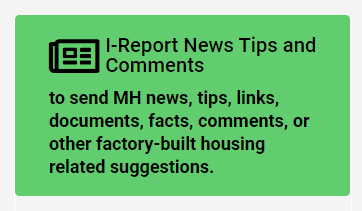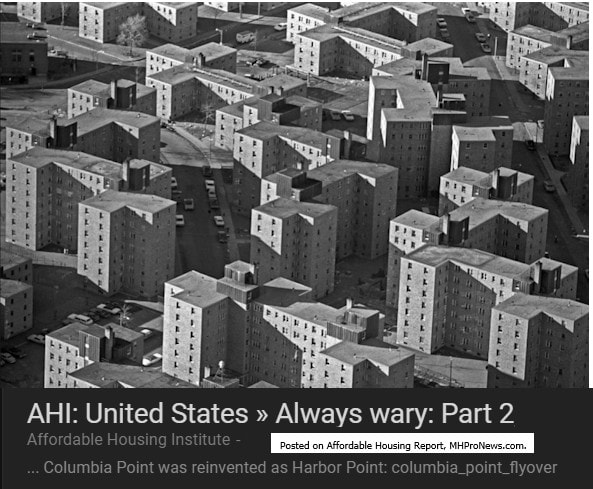 That's a wrap on this installment of "News Through the Lens of Manufactured Homes, and Factory-Built Housing" © where "We Provide, You Decide." © ## (Affordable housing, manufactured homes, reports, fact-checks, analysis, and commentary. Third-party images or content are provided under fair use guidelines for media.) (See Related Reports, further below. Text/image boxes often are hot-linked to other reports that can be access by clicking on them.)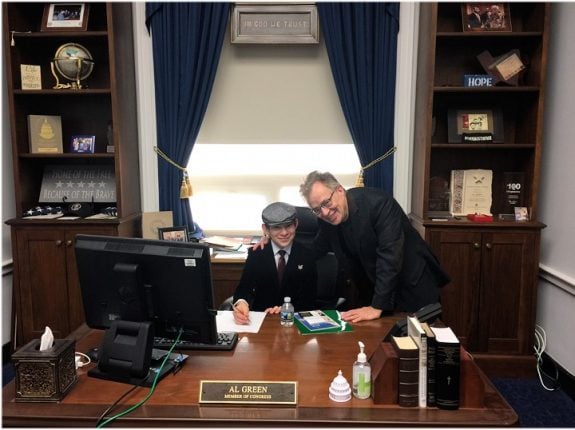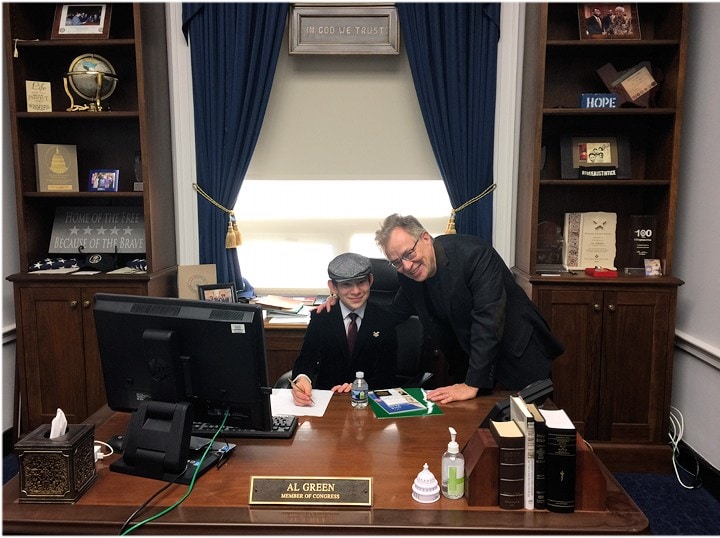 By L.A. "Tony" Kovach – for MHLivingNews.com.
Tony earned a journalism scholarship and earned numerous awards in history and in manufactured housing. For example, he earned the prestigious Lottinville Award in history from the University of Oklahoma, where he studied history and business management. He's a managing member and co-founder of LifeStyle Factory Homes, LLC, the parent company to MHProNews, and MHLivingNews.com. This article reflects the LLC's and/or the writer's position, and may or may not reflect the views of sponsors or supporters.
Connect on LinkedIn: http://www.linkedin.com/in/latonykovach
Related References:
The text/image boxes below are linked to other reports, which can be accessed by clicking on them.
Independent Journalist Sharyl Attkisson's "Deep State" "Call it Treason" Interview, COVID19 & President Donald J. Trump
Manufactured Housing Institute Insider's Keith Ellison Revelation, "Anti-Consumer" Bias, Other Leaks
Killing Machine–Real 'Unexpected' Tragedies of COVID19 on Health, Business Surfacing, plus Manufactured Housing Investing, Stock Updates
American Quislings, Benedict Arnolds, Traitors Among Us – Sunday Headlines Review 5.17 to 5.24.2020
New Data Surfaces on Buffett Family, Foundation Funding Sources Which Attacked Manufactured Housing, plus Manufactured Home Stock, Investing Updates
In Manufactured Housing's COVID19 War, MHARR Wins A Battle – Retailers, Installers & Transporters Alert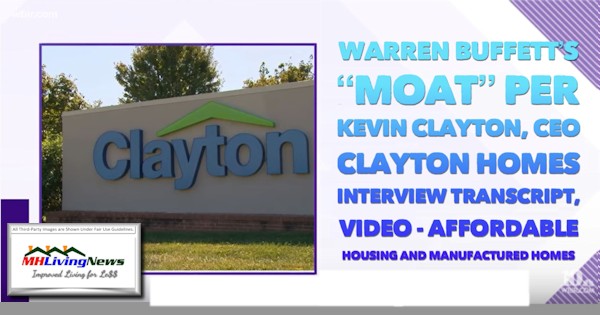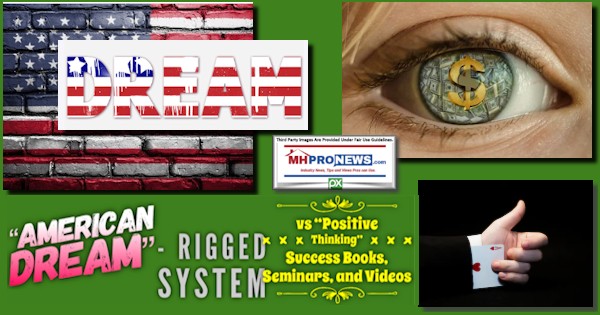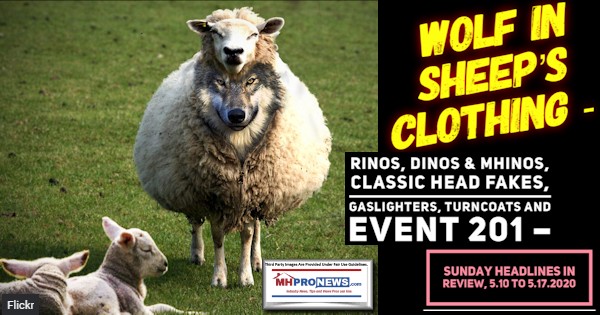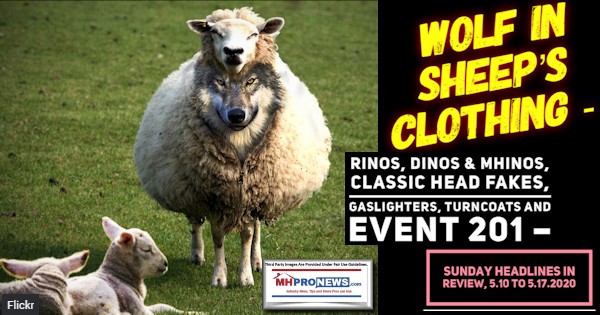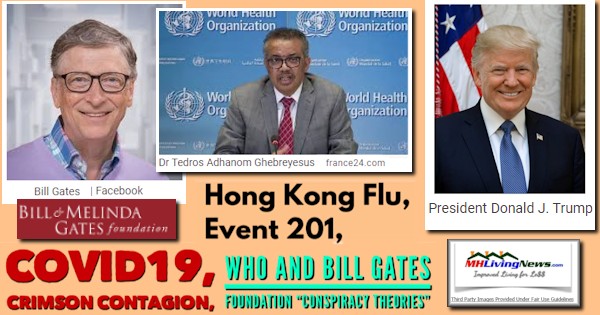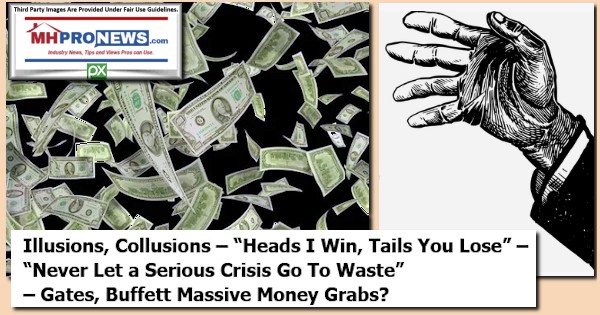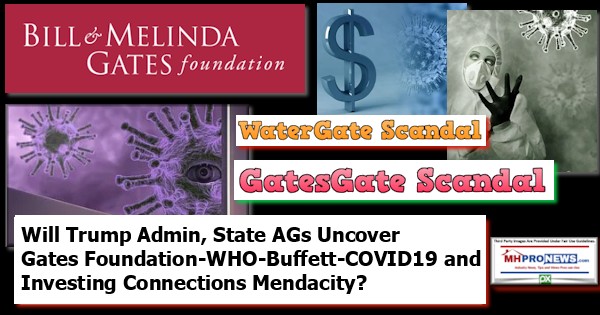 "Where the hell have you been?" – MH Communities Giant Equity Lifestyle Properties Sees Pandemic Gold, Official Remarks, ELS Moves
Fraud, RICO and Antitrust-Issues of Genius, Honesty, Legality, Competency-Berkshire Hathaway and Manufactured Housing Institute Leadership, Sunday Morning Headlines Review 2.23 to 3.1.2020
First Coronavirus Documentary on Origins – POTUS Trump, China, WHO, Bill Gates, Warren Buffett – plus Sunday MHVille Headlines Review 4.26 to 5.3.2020
Epic! Creating 200,000 New MH Homesites in 4 Years; Allegations of Corruption by Fannie, Freddie, Others in Duty to Serve Manufactured Housing Law
Bias Confirmation, MHI's SBA PPP Funding Effort, plus Sunday Manufactured Home Headlines Review 4.19.2020