"Every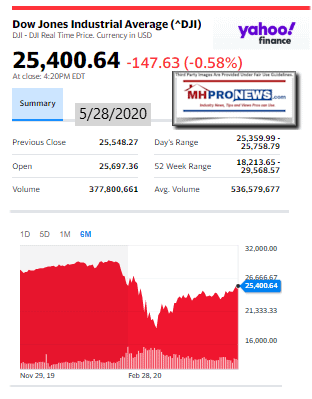 one of us has to change our lifestyle to help reduce the spread of this terrible virus. Some tips for manufactured home community owners and managers:
Do daily cleaning of any common area accessible to residents, including your office

.

Close non-essential common area facilities such as club houses and playground

s.

If possible, have a supply of hand cleaners with at least a 60% alcohol base to give to anyone who asks

.

Have a hand cleaner in your office; ask anyone who enters to use it immediately

.

Place and replace hand cleaner in any accessible common area facilities

.
According to some psychologists, panic/hysteria accompanies any widespread situation that can negatively affect people, hence people wearing masks that will not protect them, buying excessive quantities of toilet paper, hand cleaner, etc. You can ease this panic by good communication with your residents."
The above is from the MHPO website, which claims Al Kemp as the Executive Director of Manufactured Home Park Owners Alliance of British Columbia. The following is also from the MHPO website.
Kemp provided MHProNews with some Q&A insights that could prove useful to people on both sides of the U.S.-Canadian border.
Per Kemp, "Some of these are specific to British Columbia government regulations of course," with respect to the facts and ideas that follow further below. That said, some of it is just plain good sense that will make sense for scores of community operators/managers.
Kemp also said that in their area "We are down to single digit new [COVID19] cases!"
. . . Al
Good news indeed.
Also from the MHPO website.
. . . that there are about 1000 manufactured home communities in BC?
. . . that our industry provides attainable, affordable housing to over 60,000 BC households?
. . . that about 40% of all manufactured community owners are members of our association?
If you own or manage a manufactured home community, we guarantee you will expand your knowledge and contribute to your success by joining our Association."
As usual, tonight's featured focus will be located beyond our traditional left-right business nightly headline review, quotable quotes, and market snapshots. The individual tracked stocks at the closing bell are located after our featured focus and related reports.
Quotes That Shed American Social, Industry Light…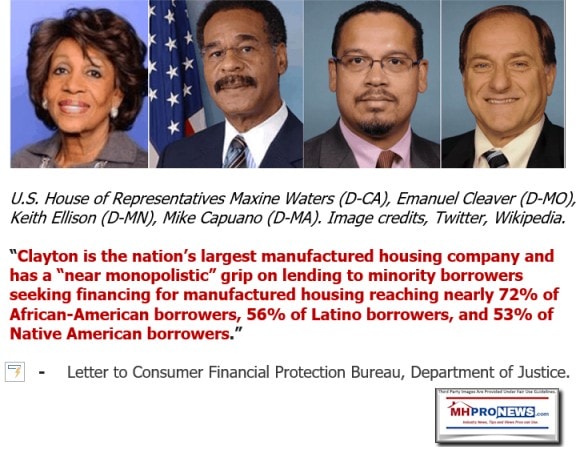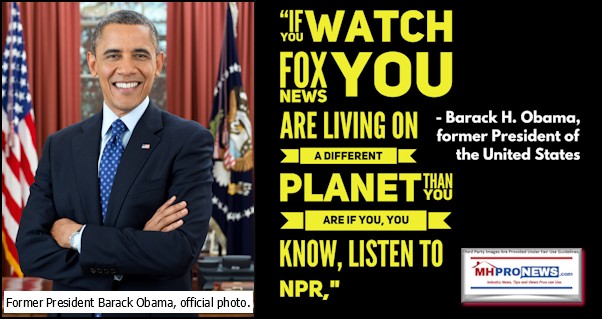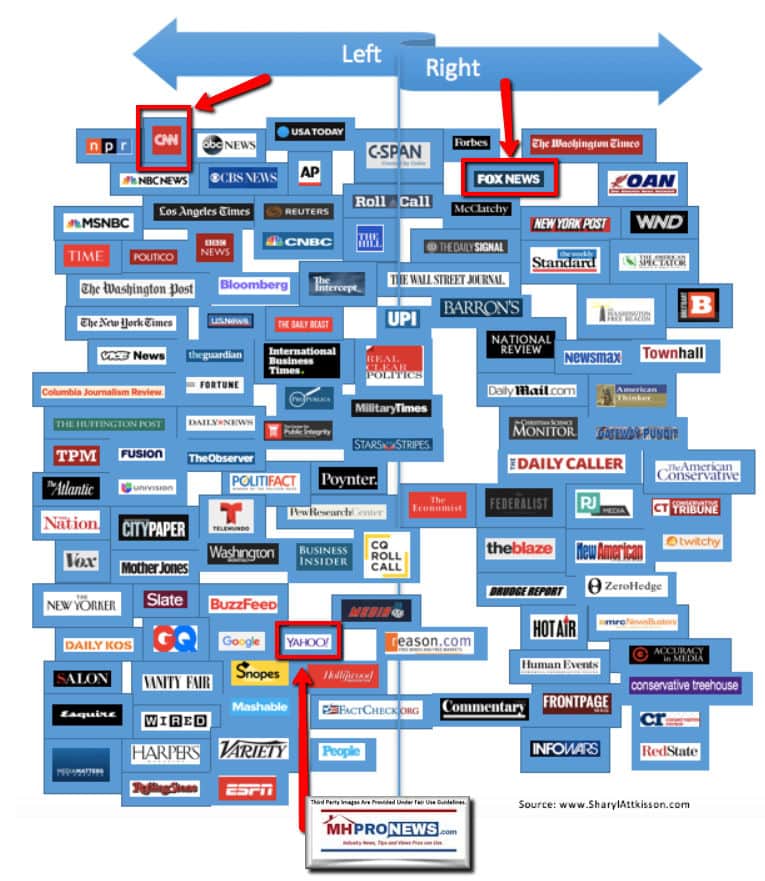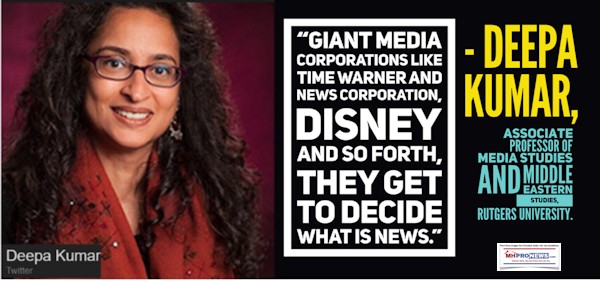 Headlines from left-of-center CNN Business
Carl Icahn dumps Hertz
Billionaire activist investor Carl Icahn attends the Leveraged Finance Fights Melanoma charity event in New York, U.S., on Tuesday, May 19, 2015. Lyft Inc. is worth more than its recent $2 billion valuation, based on the $50 billion value of larger car-hailing rival Uber Technologies Inc., Icahn said, after he led a fundraising round at Lyft last week.
The activist investor believed in the company right until the end. And it cost him $2 billion
Beware of bankrupt stocks like JCPenney and Hertz
JCPenney reopens 150 stores
Facebook and Twitter clash over fact-checking
Analysis: Trump's crackdown on Big Tech is misguided
Exclusive: Corporate America is very, very bullish on the economic recovery
1 in 4 American workers have filed for unemployment benefits since March
America's awful economy in the first quarter was even worse than we thought
Starbucks mugs and tumblers are in hot demand from bargain hunters
The pandemic is changing how much frozen food we buy
North Carolina hospital turns to drones to aid Covid-19 response
Startup changing how people retire
Solar panels are mounted atop the roof of the Los Angeles Convention Center on September 5, 2018 in Los Angeles, California. The solar array of 6,228 panels is expected to generate 3.4 million kilowatt hours of electricity per year. A landmark bill committing the state to 100 percent clean energy by 2045 may be signed by California Governor Jerry Brown.
A major milestone: The United States now consumes more renewable energy than coal
Employees work inside the Amazon.com Inc. fulfillment center in Baltimore, Maryland, U.S., on Tuesday, April 30, 2019. Amazon.com will spend $800 million in the current quarter to reduce delivery times for top customers to one day from two, trying to revive its main e-commerce franchise and ward off greater competition.
Amazon will keep most of the jobs it added during the pandemic
Tables are seen set 6ft apart at Galatoire's Restaurant on May 22, 2020 in New Orleans, Louisiana. The City of New Orleans, which has suffered over 2,500 deaths due to the COVID-19 pandemic, began allowing restaurants to reopen at 25% capacity during Phase 1 of reopening.
Fresh air, bright lights and no clutter: What makes a pandemic-friendly restaurant
MARKETS
GETTING BACK TO NORMAL
397155 06: Mickey Mouse rides in a parade through Main Street, USA with Cinderella's castle in the background at Disney World's Magic Kingdom November 11, 2001 in Orlando, Florida.
Disney CEO explains why it's safe to go back to Disney World
Disney World will reopen its gates in July
Apple will reopen 100 stores in the US this week
The NBA in talks with Disney about July return date
People are flying again … sort of
AN INDUSTRY IN TROUBLE
An airline employee walks past empty American Airlines check-in terminals at Ronald Reagan Washington National Airport in Arlington, Virginia, on May 12, 2020. – The airline industry has been hit hard by the COVID-19 pandemic, with the number of people flying having decreased by more than 90 percent since the beginning of March.
American and Delta are preparing for potentially massive layoffs
Boeing lays off nearly 7,000 workers
EasyJet to slash workforce by 30%
Latin America's largest airline files for Chapter 11
Lufthansa clinches $10 billion bailout
Headlines from right-of-center Fox Business
Target, AutoZone respond after protests in Minneapolis leave trail of destruction
Rioters set fire to a number of small businesses and chain stores while protesting the police-involved death of George Floyd.
MONEY
House votes to give recipients of small business loans more flexibility
Stocks retreat as Trump preps social media and China crackdowns
LEGAL
'Devastated' gym owners sue embattled governor over 'unconstitutional' closures
MONEY
Pork plant stricken with staggering number of coronavirus cases
OPINION
3 steps you can take today toward building wealth during a crisis
CHEAPER RENT
POLITICS
'Homeless' lawmakers who sleep in offices spark fears of virus spread
SURVEILLANCE STATE
CHINA
Report: Big Tech titans illegally servicing blacklisted Chinese firms
SO LONG BUFFETS!
TRAVEL
Las Vegas Strip returns from lock down with less of its notorious excess
AVOID THE REGRET
PERSONAL FINANCE
20% of Americans plan to make this dangerous move during COVID-19
CLOSING TIME
RETAIL
Bath & Body Works closing 50 US stores after coronavirus shutdown
INSTA FACT CHECKED
SOCIAL MEDIA
Instagram adds coronavirus CDC links to posts mentioning virus
FORGET ABOUT IT
LIFESTYLE
NYC businesses won't get notice before coronavirus reopening day
BIG MONEY SCHOOLS
COLLEGE
These universities have the highest endowments in the world
WHY STUDY?
SPORTS
Some college athletes could make way more on social media than playing
NFL'S CASH COW
NFL
EA Sports retains 'Madden NFL' exclusive video game rights
KEY TO SAVING
MONEY
65% of pre-retirees worry they won't manage to pay for this major expense
RUSSIA VS. AMERICA
MONEY
Who is the richest president in the world?
WEATHER OR NOT IT WORKS?
FOOD & DRINKS
Restaurants plan for outdoor dining following coronavirus shutdowns
ON CENSORSHIP
FACEBOOK
Zuckerberg: Government censorship of social media isn't the 'right reflex'
SPLASH AROUND
LIFESTYLE
No pool? Stock tanks are the cool new alternative
LIFESTYLE
Legoland in Florida reveals June 1 post-coronavirus reopening
TECHNOLOGY
Trump's proposed social media EO would be 'abuse of power': Carly Fiorina
MARKETS
China votes to override Hong Kong's autonomy on national security, sparking international backlash
FEATURES
Restaurants say socially distant dining rooms could wipe out business
MARKETS
UPS adds peak delivery surcharge to manage e-commerce demand amid coronavirus
VIDEO
WATCH: Why financial expert Dave Ramsey calls Payroll Protection Program 'a noose'
SEE PICS: Maryland mansion with very unique basement up for sale
REAL ESTATE
ECONOMY
US economy hurt worse than expected as virus triggered historic lockdown
NEWS
Trump extends National Guard coronavirus orders
ECONOMY
Fed lending program for state, local governments up and running
MONEY
Budget grocer Aldi rolls out curbside pickup nationwide
NEWS
SeaWorld announces plans for Orlando park to reopen: Here's what to expect
RETIREMENT
Researchers issue stark warning about supply of Social Security benefits
MONEY
Labor sec. to Bartiromo: Unemployment figures show 'heartening' improvement
RETIREMENT
3 ways your Social Security checks could be reduced by COVID-19
MONEY
Trump administration carves out $10B in small business relief fund for low-income communities
TECH
DoorDash delivering new service to restaurants looking to avoid some fees
ECONOMY
Ex-White House adviser Gary Cohn: Congress needs to 'do more' to aid recovery
NEWS
'God be with you': Trump marks 'very sad milestone' in coronavirus pandemic
MARKETS
Dollar chains report surge in sales on coronavirus-driven demand
TECH
CVS will test using self-driving cars to deliver prescriptions, products
ECONOMY
Over 2.1M Americans filed for unemployment last week, pushing total job losses to 40M from coronavirus lockdown
SOCIAL MEDIA
Under pressure over Trump action, Twitter also fact-checks Chinese official
Steve Madden reports $17.5M loss
10 Market Indicator Closing Summaries – Yahoo Finance Closing Tickers on MHProNews…
Featured Focus – Where Business, Politics and Investing Can Meet
From Al Kemp, MHPO Alliance of British Columbia.

"As we try to operate our business under the COVID-19 restrictions, plus plan for changes Dr. Bonnie Henry announces, I continue to get lots of questions that haven't been asked or answered before. Time to share some of my answers with you.
 Q) This week I'm drafting up our plans for reopening our amenities based on the Province's plans for reopening after COVID. We're concerned about these plans as they pose potential troubles. For example, if a sick tenant were to be using the amenities alongside healthy tenants, that could be an issue.
We plan to put capacity limits on things like our gyms and our lounge areas. We'll also reconfigure the furniture layout to ensure proper social distancing. We'll also be rolling out permanent sanitization stations at key points around the amenities and we'll be obtaining proposals from our cleaning contractors regarding amenity cleaning.
What are your thoughts regarding landlords reopening amenities?
What capacities would be good as well as what timing?
Do we follow the Province's lead, or do we delay a little more?
How about a reduced capacity that increases as the situation improves?
Do we put more severe capacity limits on the amenities or try and maximize their use with safety in mind?
We're also concerned about the possibility of a stop/start scenario where we open, then close, then open again as the Province phases in and out of lockdown.
A. Like so much as we change our lives and how we run our business, common sense is the most important commodity.  I think most residents will appreciate the "go slow but in the right direction" approach.
You are definitely on the right track. As Dr. Henry has consistently told us, physical distancing and washing/sanitizing hands are the two most important safeguards; your plan fits that.  You can limit the number of people using any amenity at the same time; but how do you police it?  I suggest in any notices you issue, you stress the limit is X people, and you expect users to ensure that maximum is adhered to in everyone's interest and it is the user's responsibility to ensure the rules are followed.  "It's OK to tell someone they are too close, or they can't come in until someone leaves." would be good to include.  Also, request users occupy the facility for a reasonable time so others can also use it. You can't have staff at every door every hour; nor do you want people complaining to management or demanding that someone tell Joe or Jane they have to leave.
You need to state from a liability perspective that everyone uses the amenity at their own risk; the company is not responsible for any infected person using the facility; however, anyone who is not feeling in 100% good health should avoid using the amenity to ensure others are protected.  (Again, you can't police it; this is to protect you from a claim)
Q) We have some scofflaws who are able to pay their rent, but "We don't have to." When and if they finally pay, can we charge interest?
A) I want to say yes – at 20% per day! However, while the Residential Tenancy Act doesn't refer to interest, I think the correct answer is no for two reasons. Charging interest would likely be ruled as an illegal rent increase, and/or it could be ruled to be "unconscionable" as defined in the Regulation.
Q) I know we can't issue notices to end tenancy for unpaid rent. Is there anything we can do? What if this ban continues for several months?
A. The length of the ban is everyone's concern. The Emergency Order is explicit: no evictions (wrong word, but meaning clear). However, you can apply for a Monetary Order and for an Order to Comply with the Residential Tenancy Act and the Tenancy Agreement. Orders to Comply are frequently used in manufactured home communities where an end to the tenancy means the tenants lose their home.
You would request $XXXX in your application being all unpaid rent to date plus the next month's The hearing would likely be in +/- three months, so you could amend your application later to include all unpaid rent to the month in which the hearing is held. The Order to Comply would be to pay all future rent in full on time.
Q. Follow-up: A monetary order is fine; however, we don't want to imply the tenant doesn't need to pay rent at least until the dispute resolution decision is issued. What else can we do?
A) You should send the tenant a letter each month stating:
Continued non-payment is against the law and your tenancy agreement.
You are placing your tenancy at risk.
You currently owe $XXXX and this is a demand that you pay the full amount within 48 hours (e.g.)
This likely won't get the scofflaws to pay the rent; however, it ensures an arbitrator that you did everything legally possible to try to collect the rent. In other words, you were attempting to "mitigate your loss," one of the four part tests to prove a tenant should compensate you for what the tenant did – or didn't do in this case.
Q) We applied for an early order to end tenancy and got and served an Order of Possession. Now we find out the court won't issue a Writ of Possession. Can we do anything?
A) Not much unfortunately! What might work is to engage a Court Bailiff to contact the tenant and inform his of the consequences of not complying with the Order of Possession: as soon as a writ can be obtained, all the tenant's stuff will be removed and the tenant will be responsible for the several thousand dollars of the Bailiff's costs.
Q) The tenant isn't paying rent; can we add the $25 late fee to what is owed? Can we add $25 each month to each previous month's unpaid rent?
A) Assuming the $25 late fee provision is in your tenancy agreement, it is a late fee. Unpaid rent isn't late; it is unpaid. So, the technical answer is no. However, to perhaps get the tenant's attention, the monthly letter you send can include the late fee and even add $25 for each month, so your "invoice" is for $25 for the current month, $50 for the previous month, $75 for the month before that, etc. When/If you file a claim, exclude the late fees.
A final note: If you obtain an order of possession for any reason, the tenant becomes an occupant the date of the Order. If the tenant offers to pay any rent, accept it, but remember to ALWAYS issue a receipt stating, "For use and occupancy only; does not reinstate the tenancy agreement." If you simply accept "rent," you have reinstated/created a tenancy agreement. Ensure any employees who can accept rent are aware of this."
##
For insights on this side of the norther border, see the related reports that follow.
Related Reports:
Manufactured Housing Institute Insider's Keith Ellison Revelation, "Anti-Consumer" Bias, Other Leaks
New Data Surfaces on Buffett Family, Foundation Funding Sources Which Attacked Manufactured Housing, plus Manufactured Home Stock, Investing Updates
In Manufactured Housing's COVID19 War, MHARR Wins A Battle – Retailers, Installers & Transporters Alert
Mainstream Media Spotlights MHARR Letters on HUD's Dana Wade, FHFA's Mark Calabria
Tornado Devastates, Death Toll at Least 25 – Videos, Reports and Manufactured Housing Lessons
Buffett/Berkshire Bust! Stunning Charges – Frank Rolfe, Dave Reynolds, Impact Communities Lawsuit Against Residents; MHAction Connection Evidence
Manufactured Housing Industry Investments Connected Closing Equities Tickers
Some of these firms invest in manufactured housing, or are otherwise connected, but may do other forms of investing or business activities too.
NOTE: The chart below includes the Canadian stock, ECN, which purchased Triad Financial Services, a manufactured home industry lender
NOTE: Drew changed its name and trading symbol at the end of 2016 to Lippert (LCII).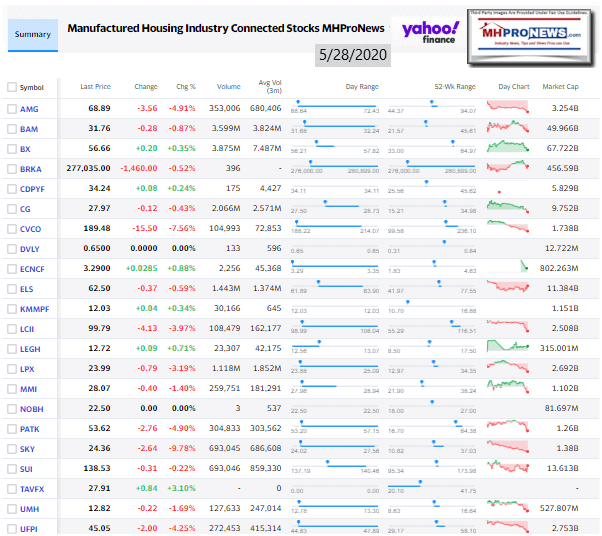 Spring 2020…
Berkshire Hathaway is the parent company to Clayton Homes, 21st Mortgage, Vanderbilt Mortgage and other factory built housing industry suppliers.
· LCI Industries, Patrick, UFPI, and LP each are suppliers to the manufactured housing industry, among others.
· AMG, CG, and TAVFX have investments in manufactured housing related businesses. For insights from third-parties and clients about our publisher, click here.
Enjoy these 'blast from the past' comments.
MHProNews. MHProNews – previously a.k.a. MHMSM.com – has celebrated our tenth anniversary and is in year 11 of publishing.


Learn more about our evolutionary journey as the industry's leading trade media, at the report linked below.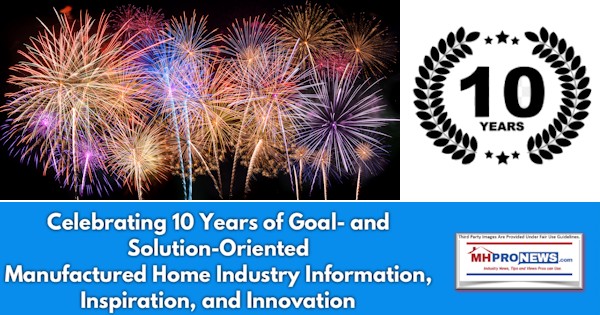 · For expert manufactured housing business development or other professional services, click here.
· To sign up in seconds for our industry leading emailed headline news updates, click here.

Disclosure. MHProNews holds no positions in the stocks in this report.
2019 Year-End Totals Reveals Decline in New HUD Code Manufactured Home Production, Shipments vs. 2018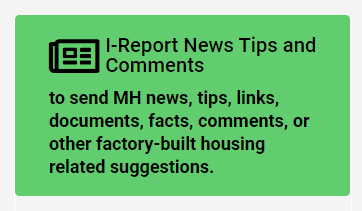 That's a wrap on this installment of "News Through the Lens of Manufactured Homes and Factory-Built Housing" © where "We Provide, You Decide." © (Affordable housing, manufactured homes, stock, investing, data, metrics, reports, fact-checks, analysis, and commentary. Third-party images or content are provided under fair use guidelines for media.) (See Related Reports, further below. Text/image boxes often are hot-linked to other reports that can be access by clicking on them.)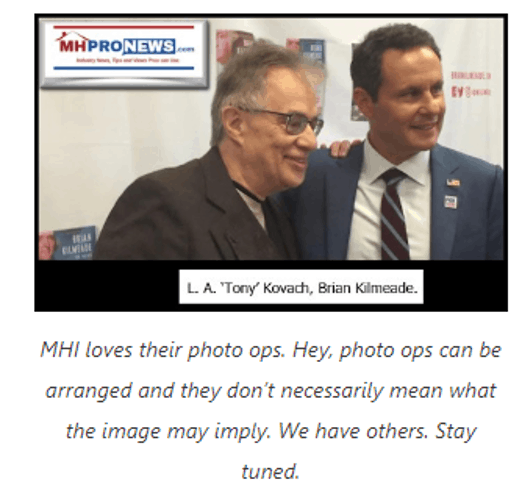 By L.A. "Tony" Kovach – for MHLivingNews.com.
Tony earned a journalism scholarship and earned numerous awards in history and in manufactured housing. For example, he earned the prestigious Lottinville Award in history from the University of Oklahoma, where he studied history and business management. He's a managing member and co-founder of LifeStyle Factory Homes, LLC, the parent company to MHProNews, and MHLivingNews.com. This article reflects the LLC's and/or the writer's position, and may or may not reflect the views of sponsors or supporters.
http://latonykovach.com Connect on LinkedIn: http://www.linkedin.com/in/latonykovach
AEI Flash Housing Market Indicators