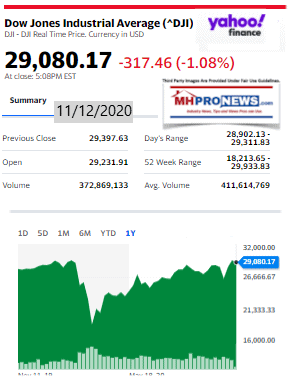 CNS News reports that when asked if President Donald Trump should be afforded the same patience as was given to Democrat Al Gore when he challenged the presidential election in 2000, Speaker of the House Nancy Pelosi (D-Calif.) said, "This is a completely different situation," adding, "Republicans have decided that they will not respect the will of the people."
The Epoch Times reported that Judge Mary Hannah Leavitt ruled today that Democratic Pennsylvania Secretary of State Kathy Boockvar overstepped her authority to change an election deadline.
"The Court concludes that Respondent Kathy Boockvar, in her official capacity as Secretary of the Commonwealth, lacked statutory authority to issue the November 1, 2020, guidance to Respondents County Boards of Elections insofar as that guidance purported to change the deadline … for certain electors to verify proof of identification." The ruling is linked here as a download.
"Accordingly, the court hereby orders that Respondents County Boards of Elections are enjoined from counting any ballots that have been segregated pursuant to … this court's order," the judge Leavitt added. That means that those ballots shouldn't be counted. The question remains how many ballots are at stake? Is it enough to change the outcome or not?
Tonight's featured focus will be the Electoral Map that the Epoch Times provides, which stands in stark contrast to what others in media use.
Also of interest in those reading the post-election tea leaves is what Public Citizen emailed to today, in a disturbing document obtained by MHProNews.
 Quotes That Shed Light – American Social, Industry, National Issues…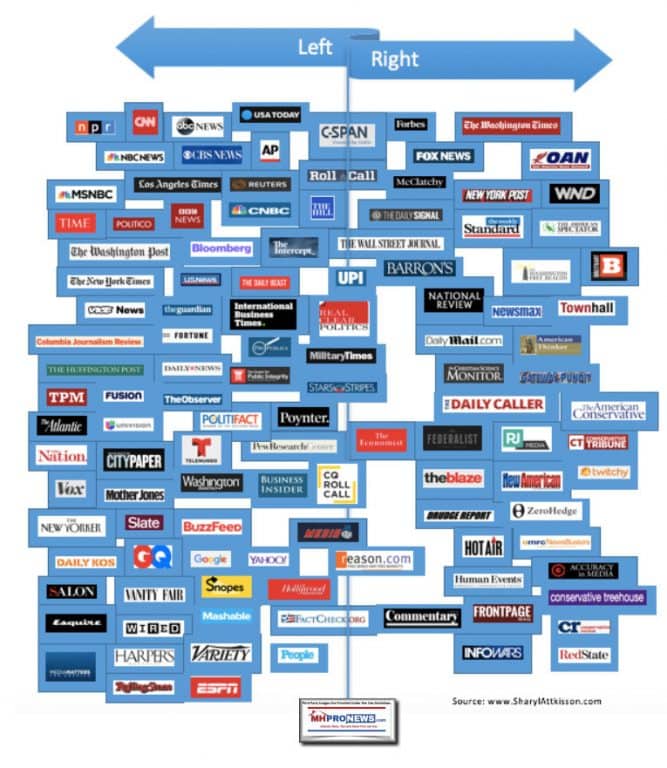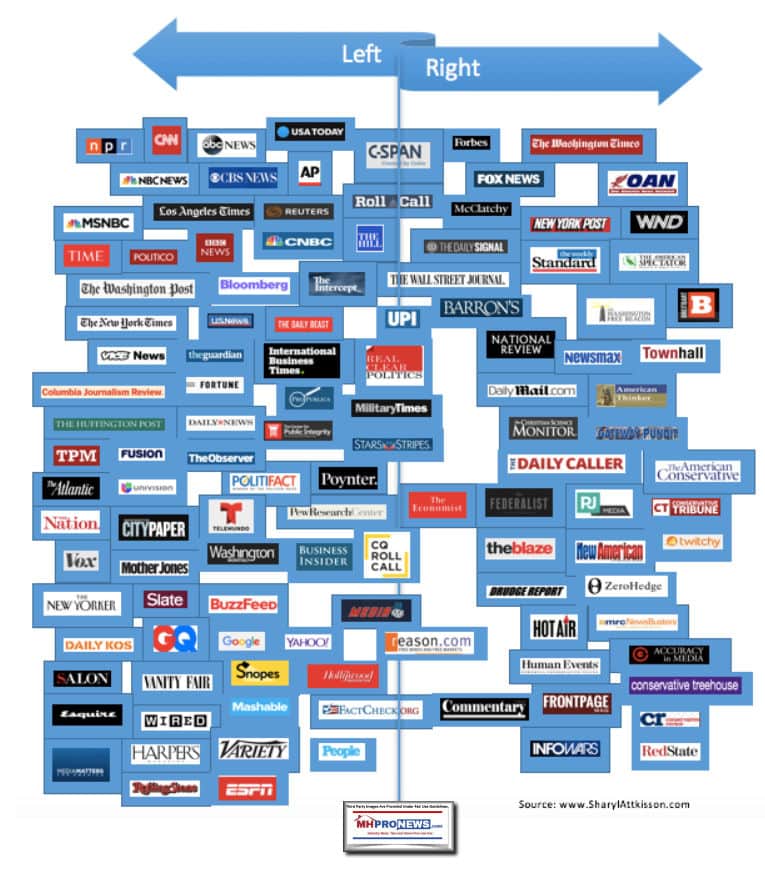 Notice: MHProNews is re-evaluating the long-standing use here of Fox Business in these left right media headlines. This is an apt time to remind readers that these headlines are to provide readers with a quick sense of news that may be moving the markets, from both the left and right of the mainstream media.
We are continuing our test of using headlines from Newsmax, which follows CNN.
Headlines from left-of-center CNN Business
Going up
A for sale sign stands in front of a house, Tuesday, Oct. 6, 2020, in Westwood, Mass. On Thursday, Nov. 12, U.S. long-term mortgage rates rose this week. They remain at historically low levels, now around a percentage point below a year ago.
Bad news for home buyers: Prices are on the rise everywhere
This week's oil price rally is built on shaky ground
Gun sales expected to set new records after Joe Biden's White House win
Boeing issues surprisingly upbeat outlook for Chinese aircraft demand
These small businesses might not make it without more stimulus
Fired Amazon worker sues over pandemic working conditions
Disney+ was the future. Now it's Disney's present
Hey, babe, what's your sign? And what's your burrito order?
Judge dismisses Trump campaign's lawsuit against CNN
Jeffrey Toobin fired from The New Yorker after exposing himself on a Zoom
Trump voters flock to TV channel claiming Biden isn't president-elect
Trump blew up TikTok and now nobody knows what's going on
Should you pay higher taxes because you work from home?
Jerome Powell, chairman of the U.S. Federal Reserve, speaks during a virtual news conference in Arlington, Virginia, U.S., on Thursday, Nov. 5, 2020. Federal Reserve officials kept monetary policy in a holding pattern, leaving interest rates near zero and making no change to asset purchases, as the final results of U.S. presidential and congressional elections remain uncertain.
The economy as we knew it might be over, says Fed Chairman Jerome Powell
iPhone 12 mini review: You'll either love it or hate it
First Rivian electric pickup trucks will sell for $75,000
MARKETS
HOUSING BOOM
Single-family homes are seen in this aerial photograph taken over a Lennar Corp. development in San Diego, California, U.S., on Tuesday, Sept. 1, 2020. U.S. sales of previously owned homes surged by the most on record in July as lower mortgage rates continued to power a residential real estate market thats proving a key source of strength for the economic recovery.
The housing market is sizzling, and Rocket Mortgage is cashing in
Home sales in NYC suburbs start to cool off
Mortgage rates hit a record low — again
Commercial real estate flounders
Rents in San Francisco have fallen by as much as 31%
BLACK FRIDAY FOR DAYS
A woman wearing a face mask walks past a notice board with COVID-19 preventive instructions at a Macy's store in New York, United States, on Oct. 16, 2020. The total number of COVID-19 cases in the United States surpassed 8 million on Friday, according to the Center for Systems Science and Engineering CSSE at Johns Hopkins University.
Here's how stores are changing Black Friday for the pandemic
It's official: Black Friday is irrelevant
Walmart is trying to avoid crowds this year
3 reasons why holiday toy sales will be huge this year
Home Depot to offer two months of Black Friday deals
Headlines from right-of-center Newsmax
Pennsylvania Judge Rules Out Some Mail-In Ballots
Cotton: Give Trump Time to Prove His Case on Election
Trump Accuses Dominion Voting Systems of Deleting 2.7 Million Votes for Him
Graham: Nevada's Signature-Confirming Machines Weren't Working
Georgia Secretary of State Isolates After Wife Tests Positive
Boris Johnson Calls Trump America's 'Previous President'
Graham Sending $1M to Georgia GOP Candidates
'Elders' Group of Ex-leaders Founded by Mandela Urges Trump to Accept Defeat
GOP Sen. Lankford: I'll 'Step In' if Biden Doesn't Get Intel Access
Trump Adviser Lewandowski Tests Positive for COVID-19
Kayleigh McEnany: America Will Hear From Trump 'at the Right Moment'
Rubio: Trump Will Remain 'Dominant Voice' for Republicans
US Pandemic Border Policy Boosts Migrant Smugglers
NY Times' Haberman Writing Trump Book
ByteDance Challenges Trump's TikTok Divestiture Order
Pompeo to Visit West Bank Settlement Next Week
Secretary of State Mike Pompeo is set to visit the Golan Heights
Fauci: COVID-19 Won't 'Be Pandemic for a Lot Longer'
COVID-19 won't be a pandemic for "a lot longer" thanks to vaccine
States Ramp Up for Biggest Vaccination Effort in US History
Study: False Info May Turn People Against COVID-19 Vaccines
Gallup Poll: Fewer Than Half Likely to Comply With COVID-19 Lockdown
Report: Andrew Cuomo Missed 17 Coronavirus Task Force Briefings
Scott Atlas: Dr. Fauci 'Political Animal,' Backs Biden |
Hugh Grant Shares Details of Coronavirus Battle
JPMorgan: Market on Verge of Sustained Rally in Value
JPMorgan Chase & Co. strategists are betting that the latest record shift into value stocks can endure much longer after years of lagging growth equities.
Wall Street Drops as Pandemic Fears Return
WSJ: Chinese President Xi Decided to Halt Ant's IPO
Trump Plans Crackdown on US Investments in Chinese Firms
JPMorgan Asset Cuts 60/40 Outlook, Seeks Alternatives
Market Indicator Closing Summaries – Yahoo Finance Closing Tickers on MHProNews…
Featured Focus –
Where Business, Politics and Investing Can Meet
Right-of-center OAN has this headline on their homepage rotating banner this evening.
The anti-communist, pro-Falun Gong and independent outlet Epoch Times has a significantly different take of the status of the state-by-state electoral college result, and which states are as yet 'undecided' than much of the mainstream media.
Whatever the outcome of the bulk of the Trump campaign's legal challenges, which are not a given, there is certainly oddities in the results so far.
Down-ballot Republicans won, but the top of the ticket did not?  That stands at odds with common electoral results.
The 'rush to finalize' the election results by Democrats may be an indicator that they have concerns about what careful audits and investigations may reveal.
Perhaps that helps explain why Speaker Pelosi today postured outrage while ducking the point that former Vice President Al Gore had some 5 weeks for his legal challenges for one state, Florida.
Influence Watch says that George Soros and several other leftist organizations providing the funding to the Public Citizen nonprofit.
Following the PA court ruling noted above, and several other revelations that may point to election fraud, Public Citizen sent out this email to their readers. MHProNews obtained a copy and is sharing their message below. Note that they don't sound too confident in the outcome, or they wouldn't be rattling the threat of taking to the streets on short notice?
The bold text is in the original from Public Citizen. That follows the tweet from the same source, which spotlights a problem among the emerging potential Democratic Administration.
This just looks like the Democratic version of the military-industrial complex. https://t.co/77Q4bFkL4d

— Public Citizen (@Public_Citizen) November 12, 2020
That's what we call a president who won't be serving another term but is still in office for the two-and-a-half months between Election Day and Inauguration Day.
But a lame duck is a wounded animal.
And a wounded animal can be incredibly dangerous.
Donald Trump has been wounded. In his twisted mind, grievously so.
The weeks ahead may be as perilous as any in our nation's entire history.
Trump is already frantically undermining the very concept of democracy.
He has cowed the General Services Administration from officially acknowledging the election results, subverting the transition process.
He has set about replacing his own appointees within the Department of Defense — who he came to see as insufficiently sycophantic — with MAGA adherents who are even more alarmingly unqualified.
As a growing majority of the country recognizes the truth of Biden's victory, Trump is inciting an unhinged minority into believing that an ill-defined conspiracy stole the election.
There is simply no telling how far Trump might go in his lashing out as he desperately tries to cling to power.
It is entirely possible that we may need to take to the streets in the days and weeks ahead — with little warning, and maybe more than once — to stop an outgoing president from sabotaging his successor and our country on his way out.
 Add your name to show your support for mobilizations necessitated by Trump's unprecedented and depraved actions.
Add your name even if you may not be able to participate yourself for one reason or another.
Thanks for taking action.
For democracy,
– Robert Weissman, President of Public Citizen
P.S. For half a century, Public Citizen has been advancing policies that put the needs of everyday Americans before the greed of billionaires and Big Business. That legacy of progress and that ongoing work could not matter more right now, as our nation transitions to a Joe Biden presidency that will be as progressive as we — you and Public Citizen, together — make it.
Of course, we're also busy undoing damage the Trump administration has already done and watching out for whatever shenanigans a lame-duck Donald Trump tries to get away with. And — like so many nonprofits and small businesses — we continue to experience financial strain related to the coronavirus pandemic."
## End of Public Citizen email. ##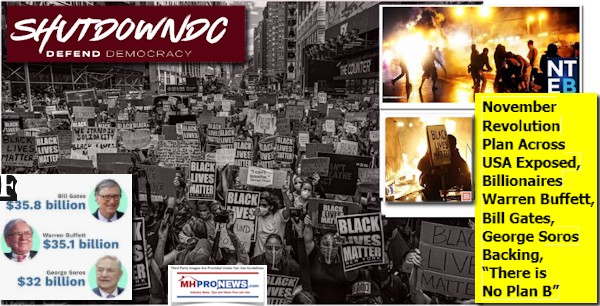 John Solomon, an investigative reporter at Just the News tweeted this today.
Fox News acknowledges incorrect election night prediction that Democrats would gain House seats | Just The Newshttps://t.co/jgqURWZEhh

— John Solomon (@jsolomonReports) November 12, 2020
There are scores of people swearing under oath that they witnessed alleged violations of election laws.
Multiple Michigan residents swear they witnessed widespread voter fraud in Detroit | Just The Newshttps://t.co/9nF3S1X54b

— John Solomon (@jsolomonReports) November 12, 2020
Solomon's tweets are just a smatter of those that raise concerns about the outcome.
Trump campaign releases initial list of dead Georgia residents that allegedly voted in 2020 election | Just The Newshttps://t.co/oXIwetQnkS

— John Solomon (@jsolomonReports) November 12, 2020
All of these problematic reports that have evidence need to be objectively explored. The core the founding of the American Republic is the simple notion of no taxation without representation. If elections are not fair, then there is no voter-based representation. Some surveys reflect that about half of the country think this election had serious problems. Given over 72 million votes for President Trump – a record number for an incumbent president – that type of post-election poll would not be a surprise.
#Arizona Rep. @DebbieLesko says she believes President Trump should not concede until every legal battle is resolved, as a number of her constituents have contacted her over perceived #Irregularities at voting places across the state. https://t.co/VgSp8UgoIb

— The Epoch Times (@EpochTimes) November 12, 2020
While much of the anti-Trump media is spreading rumors that the president is about to throw in the towel, there are no official sources that hint at anything other than a serious fight to count every legal vote, but discard every fraudulent or improper ballot.
Chris Farrell: "@JudicialWatch Has MULTIPLE Investigations over Election Integrity across the Country!" pic.twitter.com/u1JWAeh211

— Judicial Watch ⚖️ (@JudicialWatch) November 12, 2020
It should be noted that Democrats spent record sums in the 2020 cycle, plus had the benefit of much of big tech and big media.
See the related reports for more.
My committee has jurisdiction over USPS and the federal workforce. I'm asking anyone who knows of irregularities related to mail-in or absentee ballots to contact our confidential whistleblower hotline: whistleblower@ronjohnson.senate.gov

— Senator Ron Johnson (@SenRonJohnson) November 12, 2020
Related, Recent, and Read Hot Reports
VP Joe Biden's Pledges vs. Behavior, What the Biden-Harris Team Said and Does Pre- and Post-Election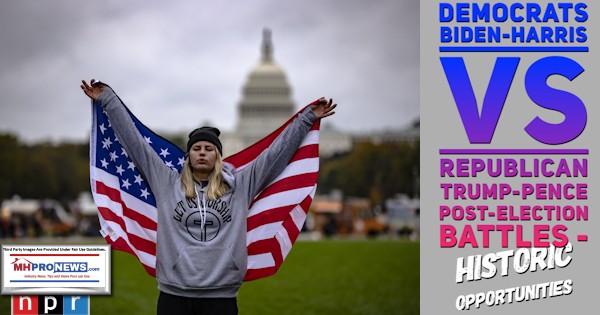 MSNBC Reveals VP Biden Logan Act Violation? Growing Post-Election Drama, Claims. HUD Secretary Carson's Illness, plus Manufactured Home Investing, Stock Updates
Labor Pains – We Hold These Truths To Be Self-Evident, Constitutionally Speaking, Get Or Keep Faith – plus Sunday Weekly Headlines Review
Conspiracy Theories or Sobering Reality? Former Dem Gov – 'Voter Fraud Time Honored Democratic Tradition' – VP Biden Statements, ACORN, Supreme Court Steps In, Post-Election Battles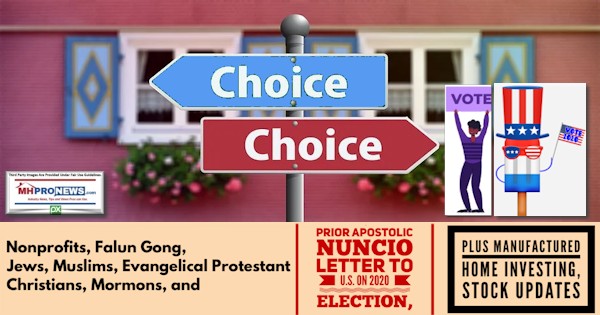 Warren Buffett–Joe Biden Spotlight, "Great American Recovery," 3rd Q GDP Blows Past Expectations, plus, Manufactured Home Investing, Stock Updates
Fair Warning – Prof David Faris Tells Democrats "It's Time To Fight Dirty," plus Manufactured Home Industry Investing, Stock Updates
Study Reveals "Total Failure" of "Education System," "Basic Dishonesty in Our Media and Popular Culture," plus Manufactured Home Investing, Stock Updates
"The Creepy Line"- DOJ Files Antitrust Lawsuit vs Google, Will Berkshire Hathaway, Other FAANGBM Brands Follow? What Warren Buffett, Bill Gates, Moat-Builders, Observers Said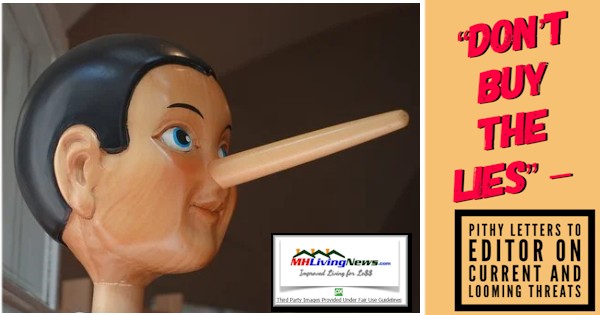 Dark Money-Billionaires Buffett, Gates, Soros Funding Black Lives Matter, Antifa – Named by AG Barr in Riots, Looting – Hijacking Peaceful George Floyd Death Racial Justice Protests
Manufactured Housing Industry Investments Connected Closing Equities Tickers
Some of these firms invest in manufactured housing, or are otherwise connected, but may do other forms of investing or business activities too.
NOTE: The chart below includes the Canadian stock, ECN, which purchased Triad Financial Services, a manufactured home industry lender
NOTE: Drew changed its name and trading symbol at the end of 2016 to Lippert (LCII).
"More Punitive Regulatory" Regime Looms Warns New Manufactured Housing Industry Insider
Fall 2020…
Berkshire Hathaway is the parent company to Clayton Homes, 21st Mortgage, Vanderbilt Mortgage and other factory built housing industry suppliers.
· LCI Industries, Patrick, UFPI, and LP each are suppliers to the manufactured housing industry, among others.
· AMG, CG, and TAVFX have investments in manufactured housing related businesses. For insights from third-parties and clients about our publisher, click here.
Enjoy these 'blast from the past' comments.
MHProNews. MHProNews – previously a.k.a. MHMSM.com – has celebrated our 11th year of publishing, and is starting our 12the year of serving the industry as the runaway most-read trade media.
Sample Kudos over the years…
Learn more about our evolutionary journey as the industry's leading trade media, at the report linked below.
Correcting the Manufactured Housing Industry Record – Looking Back, Looking Ahead – Plus Manufactured Home Investing, Stock Updates
· For expert manufactured housing business development or other professional services, click here.
· To sign up in seconds for our industry leading emailed headline news updates, click here.

Disclosure. MHProNews holds no positions in the stocks in this report.
Evidence-Based State of the Manufactured Housing Industry, Fall 2020 Report – plus, Sunday Weekly Manufactured Home Headlines Review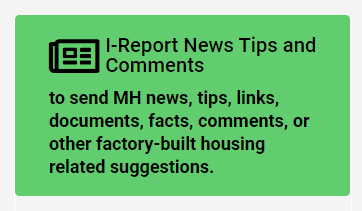 That's a wrap on this installment of "News Through the Lens of Manufactured Homes and Factory-Built Housing" © where "We Provide, You Decide." © (Affordable housing, manufactured homes, stock, investing, data, metrics, reports, fact-checks, analysis, and commentary. Third-party images or content are provided under fair use guidelines for media.) (See Related Reports, further below. Text/image boxes often are hot-linked to other reports that can be access by clicking on them.)
By L.A. "Tony" Kovach – for MHLivingNews.com.
Tony earned a journalism scholarship and earned numerous awards in history and in manufactured housing. For example, he earned the prestigious Lottinville Award in history from the University of Oklahoma, where he studied history and business management. He's a managing member and co-founder of LifeStyle Factory Homes, LLC, the parent company to MHProNews, and MHLivingNews.com. This article reflects the LLC's and/or the writer's position, and may or may not reflect the views of sponsors or supporters.