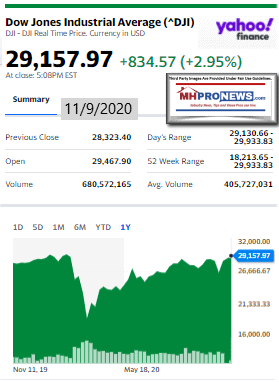 First, and in somewhat of a reverse order, HUD Secretary Ben Carson, MD, is one of several new public officials who has reportedly been diagnosed with the Wuhan Coronavirus. Several industry professionals as well as manufactured home owners have sent MHProNews their prayers, well wishes, and a hope for a speedy recovery. 
Next, the word of a coronavirus vaccine that may be 90 percent effect has 'suddenly' been announced by Pfizer, just days after the election. That Pfizer vaccine news sent stocks soaring. Had this announcement occurred one week ago, what difference might that have made on election night?
Third, and for clarity, it is not just so-called 'left-leaning media' that have 'called' or suggested that the Biden-Harris ticket has 'won' the 2020 election. Those results are not certified. The election results won't be for several weeks. 
Be it by implication or direct statement, often starting with the headlines that millions will never read beyond, outlets such as libertarian Reason is among those across the left-center-right divide that are going with the 'official' call by mainstream and legacy media.
Reason and others in media are far from alone, but there is pushback.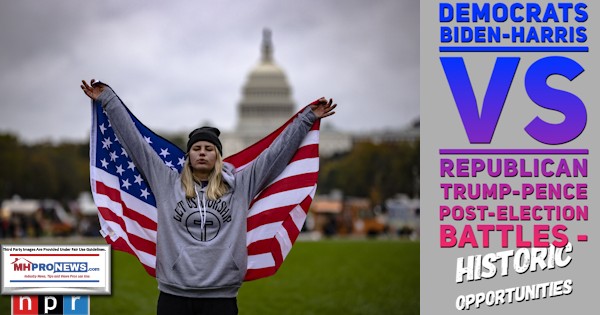 By contrast, several news sources, as MHProNews has reported in reports like the one above and more linked further below, have resisted that pattern.
That noted, tonight's featured focus are examples of the growing pattern of allegations and purported evidence that points to what could be a Trump-Pence election victory, with more down-ballot victories for Republicans. That will be our insight-packed featured focus, following our quotable quotes, left-right headlines and two of our three evening market snapshot graphics.
 Quotes That Shed Light – American Social, Industry, National Issues…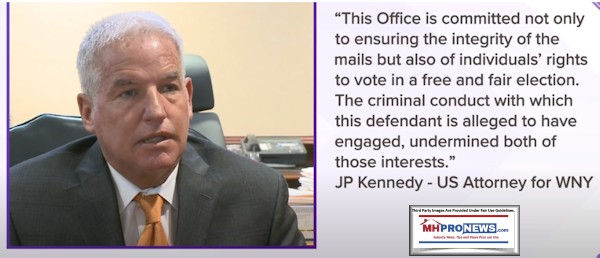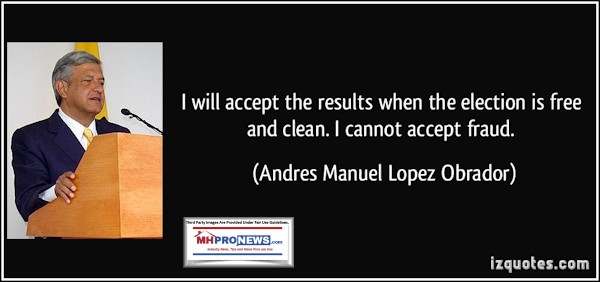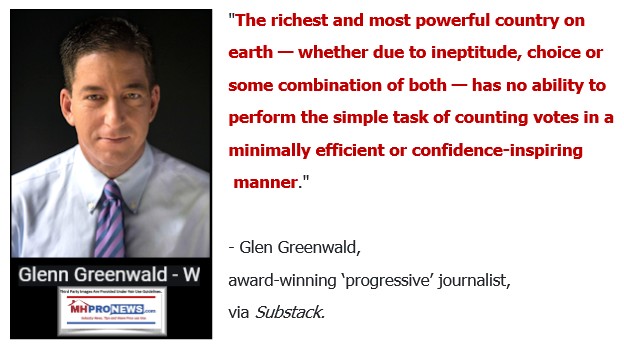 Notice: MHProNews will re-evaluate the long-standing use here of Fox Business in these left right media headlines. This is an apt time to remind readers that these headlines are to provide readers with a quick sense of news that may be moving the markets, from the left and right of the mainstream media.
Headlines from left-of-center CNN Business
Clamoring for stimulus
Jessica Bauer measures the distance between tables being placed beneath a new plastic tent in front of Roofers Union on 18th street, after the restaurant received a city grant to winterize their establishment in Washington, DC on November 06.
A vaccine might be coming, but the Covid economy still desperately needs a boost
Tech glitches at Schwab, Fidelity and other online brokers mean some missed out on Monday's monster rally
Oil prices skyrocket after Pfizer says its Covid-19 vaccine is more than 90% effective
Dow soars 800 points after Pfizer vaccine news and Biden's projected win
Pfizer CEO: Our vaccine timing had nothing to do with politics
Coronavirus dashboard: See the insane moves stocks are making now
Zoom and other WFH stocks plunge following vaccine news
AMC Theatres stock soars 80% on vaccine news
Analysis: There's no such thing as too many Apple events
5 misinformation debunks from Election Week
Claims that dead people voted went viral. These are the facts
Analysis: Is the Murdoch empire turning on Trump?
Want to invest in electric cars? GM could be a better bet than Tesla
McDonald's announces new chicken sandwich and 'McPlant' burger
Virgin Hyperloop completes first test with actual passengers
Fireworks are launched as illuminated drones spell BIDEN in the sky as US President-elect Joe Biden with his wife doctor Jill Biden alongside Vice President-elect Kamala Harris and her husband Douglas Emhoff and their families watch in Wilmington, Delaware, on November 7, 2020, after being declared the winners of the presidential election.
Those wild firework drones at Joe Biden's victory speech, explained
TOPSHOT – US President-elect Joe Biden delivers remarks in Wilmington, Delaware, on November 7, 2020, after being declared the winner of the presidential election.
Why the person who bet $1.3 million on a Biden win hasn't been paid yet
Headlines from right-of-center Fox Business
ENERGY
Truckers plan strike urging Biden to avoid fracking ban
A group of truckers are planning a strike during Veterans Day on Wednesday in an effort to urge the incoming Biden administration to avoid implementing a ban on fracking.
Biden's fracking stance may cut 19M jobs, raise electric prices: Energy secretary
POLITICS
McConnell calls for Dems to support 'targeted' coronavirus relief
ECONOMY
Paycheck Protection Program fraud accusations continue to grow
Applying for PPP forgiveness? Here are some things to know
MARKETS
China's currency hits 29-month high as Biden projected to win White House
Dow adds 834 points on Pfizer's COVID-19 vaccine breakthrough as Nasdaq dips
POLITICS
Georgia's Senate runoffs poised to be among most expensive races in history
MONEY MAKER
MONEY
How you can become a millionaire saving $405 a month
MARKET SWINGS
MARKETS
The Dow's biggest single-day gains and losses in history
DIGGING IN
TECHNOLOGY
Elon Musk's Boring Company hints at new tunnel project in this city
STAYING PHYSICAL
LIFESTYLE
At-home fitness may outlast coronavirus pandemic
HOLIDAY RISK?
LIFESTYLE
Thanksgiving 2020: 56% of Americans still plan to travel, study claims
NOT HAPPENING
POLITICS
Americans shot down several key tax hikes in 2020 election
BIAS AGAINST CONSERVATIVES
LIFESTYLE
Filmmaker discusses celebrities who lost jobs for conservative views
BIG MONEY
MONEY
10 states disbursing huge Social Security checks
TAKING FLIGHT
LIFESTYLE
Airlines boosting Thanksgiving travel options amid virus resurgence
POLITICS
Trump fires Secretary of Defense Mark Esper
RETAIL
In-store Black Friday shopping expected to plummet due to coronavirus pandemic: survey
TECHNOLOGY
Twitter competitor Parler tops App Store for first time
MONEY
A 35-year low for this Social Security stat is reason to celebrate
HEALTHCARE
Pfizer's COVID-19 vaccine: What to know
LIFESTYLE
GM recalls 217,000 vehicles to fix leak that can stop travel
LIFESTYLE
IHOP releases home pancake decorating kit for the holiday season
VIDEO
Democrats' calls for unity are 'difficult to take seriously': Tammy Bruce
MONEY
IRS says time is running out to get your stimulus check if you haven't already
UNITED AIRLINES
United brings back food, wine to flights during coronavirus pandemic
LIFESTYLE
Norwegian Air faces crisis, needs 'ventilator support' after Norway rejects bailout
LIFESTYLE
McDonald's to introduce McPlant meat alternative, drive-thru-only restaurants, new food packaging
SPORTS
Orioles executive applauds voter turnout, welcomes Biden transition
MARKETS
McDonald's boosted by drive-thru and digital orders amid coronavirus rebound
SEASON OF GENEROSITY
Ford pledges $3.5 million to military charities this holiday season
ECONOMY
Restaurants refuse to shut indoor dining across the board again
BOEING
EU moves ahead with tariffs on $4B of US goods over Boeing subsidies
MEDIA
Trial opens for Australian media, reporters for disobeying judge's gag order: report
MONEY
Here's how much a high yield savings account pays
Market Indicator Closing Summaries – Yahoo Finance Closing Tickers on MHProNews…
Featured Focus –
Where Business, Politics and Investing Can Meet
Rudy Giuliani, former NYC Mayor and attorney to President Donald Trump, details what he claims to be 'voter fraud' in Philadelphia, and what he and the Trump legal team are prepared to do to legally fight the PA ballot numbers with Newsmax TV's Emma Rechenberg.
The award-winning Gateway Pundit had this transcript of part of the 'hot mic' moment with Fox News' anchor Sandra Smith, who is apparently stunned at what her own network is widely being accused of doing to tip the impression of the election outcome.
"Remember, just because CNN or even Fox News says who's president doesn't make them president," panelist Cleta Mitchell said to Fox reporter Trace Gallagher. "So I think everybody wants to know this was done properly and legally and that we can trust the results. And I think we have to look at every one of these concerns."
"Yeah," Gallagher said, "I think that's a very good point there."
Sandra Smith gasped in disbelief.
"What?!" Smith said in reaction, perhaps thinking she was speaking only to Gallagher, "What is happening? Trace, we've [Fox News] called it!"
BUSTED: Fox News Anchor, Sandra Smith Gets Busted On Hot Mic Saying The Quiet Part Out Loud….

Fox News is NOT Our Friend / Ally…. pic.twitter.com/MXyAyLqRkI

— Rev. Scott Anthony ⭐️⭐️⭐️ (@ScottAnthonyUSA) November 9, 2020
As one of several claims floating is this one from Twitter.
GEORGIA.

132,000 "Change of Address" RED FLAGS in Fulton County, GA. These votes are "highly likely ineligible to vote and have moved," per source.

Biden leads Georgia by 10K votes as of last update.

It's enough to be a *gamechanger.* 🚨🚨🔽https://t.co/J2X7VoEFkR

— Kyle Becker (@kylenabecker) November 8, 2020
For those who recall what the allegations were against Lt. General Michael Flynn, this snippet from MSNBC is potential evidence of a Logan Act violation. Keep an eye on this, if it turns out that President Trump won reelection, despite the common claims to the contrary by mainstream media.
.@brhodes: Biden is already "having phone calls" with foreign leaders about "the agenda they're going to pursue January 20th" pic.twitter.com/ynHspaEDxE

— Tom Elliott (@tomselliott) November 9, 2020
There are numerous sources on right-of-center media that dispute the notion that mainstream media says is a fait accomplis.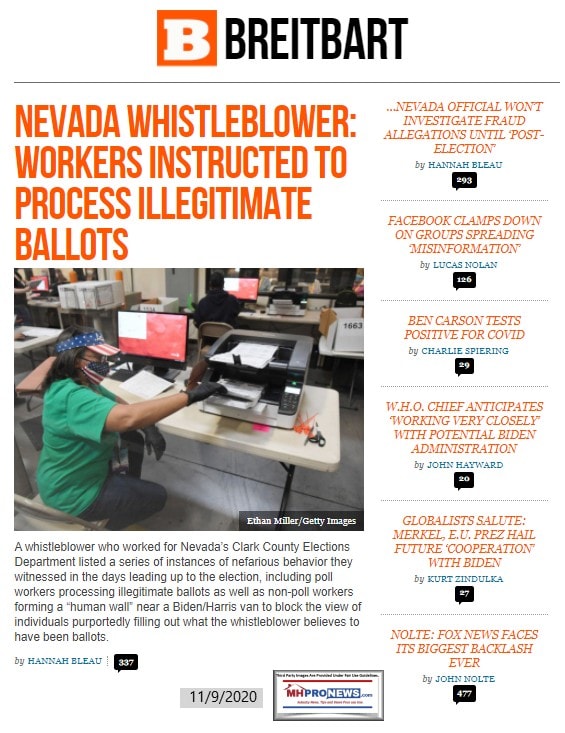 There are claims by GP that "Speaker Pelosi and Senator Feinstein from California both have an interest in these machines so it is no surprise they are being promoted around the US.  One Board member of Dominion was Obama's Ambassador to the UE and now is on the Board of WarnerMedia and CNN…"
Just pause for a moment and consider that a widespread election software system that was used in virtually every swing state in the 2020 election is called "Dominion."

"DOMINION."

If that doesn't send *chills* up your spine, nothing will. pic.twitter.com/oFmJTr9zMo

— Kyle Becker (@kylenabecker) November 7, 2020
The ratings at Fox News are reportedly crashing, according to sources such as left-of-center USA Today.
"CNN beat the TV competition in total viewers Saturday with 4.2 million (as well as leading for adults 25-54 and younger viewers 18-34), according to Nielsen. MSNBC was second with 3 million, Fox News Channel third with 1.73 million."
Just days before, Fox was leading both MSNBC and CNN in viewership. Meanwhile, Newsmax is reportedly surging in their viewership among conservative cable news networks.
Several on Fox appear to be trying to thread the needle, in case their networks 'call' in favor of Biden-Harris proves to be mistaken.
The Daily Torch said today that "Trump Coattails" could lead to as many as 15 GOP House seat pickups. If these election challenges being launched by the Trump legal team prevail, additional House and U.S. Senate seats could follow.
Rephrased, there are plausible scenarios where President Trump, not former VP Biden, won on November 3. If so, Team Trump may enter the 2021 swearing in with slim-but real majorities in both the House and the Senate.
What will happen is not yet determined. What is certain is that the Trump legal team says they are in it to win it, and that in their view, there are already reasons to think – as President Trump said on Election night – that the 45th President may win another 4 year lease on the Oval Office.
If so, the repercussions on big tech, big media, numerous polling operations, big business, and the 'deep state' could be serious.
"When the video of the first passenger jet tragically crashing into the Twin Towers were being broadcast, it made you wonder. Is this real or is this a movie? What is occurring now in America in various examples of apparent election scandals in key battleground states is like that sad moment. Are these purportedly corrupt examples of election fraud real or a movie?" That was one of several comments made by MHProNews cofounder, Soheyla Kovach.
In a matter of weeks, sources like MHProNews will either look prudent to say 'not so fast' on calling the race, or perhaps naïve. Time will tell which.
Stay tuned.
Related, Recent, and Read Hot Reports
Labor Pains – We Hold These Truths To Be Self-Evident, Constitutionally Speaking, Get Or Keep Faith – plus Sunday Weekly Headlines Review
Conspiracy Theories or Sobering Reality? Former Dem Gov – 'Voter Fraud Time Honored Democratic Tradition' – VP Biden Statements, ACORN, Supreme Court Steps In, Post-Election Battles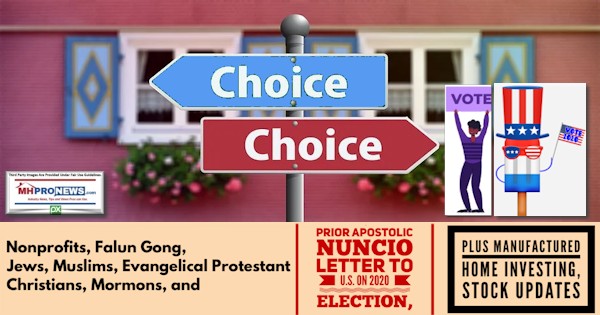 Warren Buffett–Joe Biden Spotlight, "Great American Recovery," 3rd Q GDP Blows Past Expectations, plus, Manufactured Home Investing, Stock Updates
Fair Warning – Prof David Faris Tells Democrats "It's Time To Fight Dirty," plus Manufactured Home Industry Investing, Stock Updates
Study Reveals "Total Failure" of "Education System," "Basic Dishonesty in Our Media and Popular Culture," plus Manufactured Home Investing, Stock Updates
"The Creepy Line"- DOJ Files Antitrust Lawsuit vs Google, Will Berkshire Hathaway, Other FAANGBM Brands Follow? What Warren Buffett, Bill Gates, Moat-Builders, Observers Said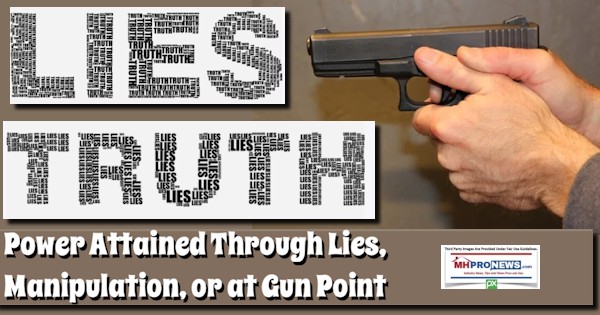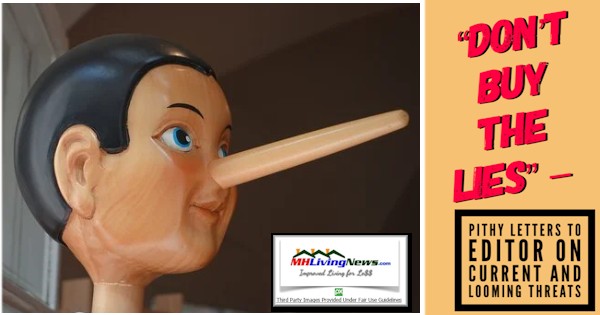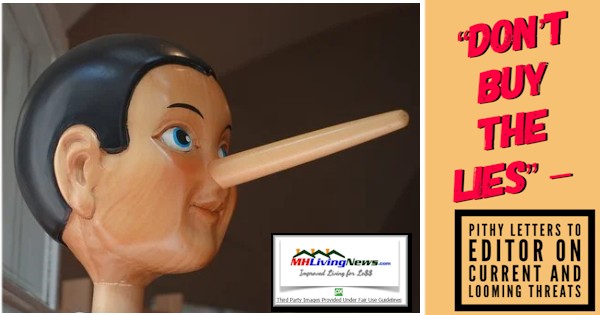 "Witch's Brew" of Predatory Practices – Longtime MHI Member/Attorney Marty Lavin Rips Manufactured Housing Institute, Exposes Duty to Serve Financing Stonewall
Dark Money-Billionaires Buffett, Gates, Soros Funding Black Lives Matter, Antifa – Named by AG Barr in Riots, Looting – Hijacking Peaceful George Floyd Death Racial Justice Protests
Manufactured Housing Industry Investments Connected Closing Equities Tickers
Some of these firms invest in manufactured housing, or are otherwise connected, but may do other forms of investing or business activities too.
NOTE: The chart below includes the Canadian stock, ECN, which purchased Triad Financial Services, a manufactured home industry lender
NOTE: Drew changed its name and trading symbol at the end of 2016 to Lippert (LCII).
"More Punitive Regulatory" Regime Looms Warns New Manufactured Housing Industry Insider
Fall 2020…
Berkshire Hathaway is the parent company to Clayton Homes, 21st Mortgage, Vanderbilt Mortgage and other factory built housing industry suppliers.
· LCI Industries, Patrick, UFPI, and LP each are suppliers to the manufactured housing industry, among others.
· AMG, CG, and TAVFX have investments in manufactured housing related businesses. For insights from third-parties and clients about our publisher, click here.
Enjoy these 'blast from the past' comments.
MHProNews. MHProNews – previously a.k.a. MHMSM.com – has celebrated our 11th year of publishing, and is starting our 12the year of serving the industry as the runaway most-read trade media.
Sample Kudos over the years…
Learn more about our evolutionary journey as the industry's leading trade media, at the report linked below.
Correcting the Manufactured Housing Industry Record – Looking Back, Looking Ahead – Plus Manufactured Home Investing, Stock Updates
· For expert manufactured housing business development or other professional services, click here.
· To sign up in seconds for our industry leading emailed headline news updates, click here.

Disclosure. MHProNews holds no positions in the stocks in this report.
Evidence-Based State of the Manufactured Housing Industry, Fall 2020 Report – plus, Sunday Weekly Manufactured Home Headlines Review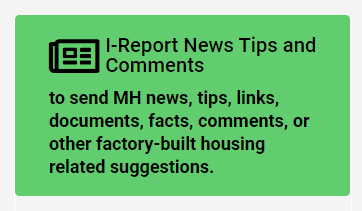 That's a wrap on this installment of "News Through the Lens of Manufactured Homes and Factory-Built Housing" © where "We Provide, You Decide." © (Affordable housing, manufactured homes, stock, investing, data, metrics, reports, fact-checks, analysis, and commentary. Third-party images or content are provided under fair use guidelines for media.) (See Related Reports, further below. Text/image boxes often are hot-linked to other reports that can be access by clicking on them.)
By L.A. "Tony" Kovach – for MHLivingNews.com.
Tony earned a journalism scholarship and earned numerous awards in history and in manufactured housing. For example, he earned the prestigious Lottinville Award in history from the University of Oklahoma, where he studied history and business management. He's a managing member and co-founder of LifeStyle Factory Homes, LLC, the parent company to MHProNews, and MHLivingNews.com. This article reflects the LLC's and/or the writer's position, and may or may not reflect the views of sponsors or supporters.