It's a Wacky Wednesday flashback and fast forward report and analysis about the amazing rise of manufactured housing toward and beyond the 500,000 new HUD Code manufactured homes produced annually mark. An array of corporate and trade group comments are collected herein. They reflect on their sincere respective desires for the future of modern manufactured housing. Because during an affordable housing crisis there is much to ponder about the amazing rise, steady fall, and so-called 'recovery' of this profession which reportedly lost hundreds of thousands of employed persons, not to mention the thousands upon thousands of businesses close, consolidated, bull dozed, or were otherwise lost.
"Facts are stubborn things," said Mark Weiss, J.D. Weiss credits the remarks to his law school professor. But GoodReads and a range of other sources say the remark dates back to President John Adams. "Facts are stubborn things; and whatever may be our wishes, our inclinations, or the dictates of our passions, they cannot alter the state of facts and evidence."  Some people love facts, evidence, and applied common sense. But for others, that troika are thorny things to navigate. Thus the 'need' for those engaged in "deception and misdirection" – a term deployed by the Capital Research Center (CRC) – to keep their would-be and actual victims in line via paltering, posturing, preening and that which the morally compromised are doing themselves that they may try to project onto others. Four P's (4 Ps). Slick tricks, right? The scientific formula for that method might be D+Mx4P = obscuring reality while the array of marks are fleeced of their rights and property.
No wonder periodically facts should be blended with editorial satire to make points more, well, pointed.
In a message from RV MH Hall of Fame (HoF) inductee Danny Ghorbani to MHProNews is the item below. Ghorbani earned that acclaim from the (HoF) before the apparent submission of the organization into the hands of key Monopolistic Housing Institute (MHI, a.k.a. Manufactured Housing Institute, Manipulative Housing Institute, and Machiavellian Housing Institute, etc.) corporate and MHI aligned association players.
Ghorbani served for years as a successful MHI VP and was a key figure the development of over 200,000 new (then) mobile home sites. Additionally, Ghorbani played a pivotal role in the once far greater Louisville Manufactured Housing Show, back in the days when that was an international event which attracted mainstream media. What happened to that era when the mobile home industry literally reached for the sky? What happened to the tremendous potential that appeared to be on the horizon for what became the manufactured housing industry once the first HUD Code manufactured homes rolled off factory production center lines from coast to coast after June 15, 1976? That's a routine topic explored on MHProNews and/or MHLivingNews, but alas, almost nowhere else in print, digital or other media.
Oh, those stubborn facts!
Here was Ghorbani's message.
HAPPY 13th ANNIVERSARY
Dear Tony, Soheyla & Tamas,
CONGRATULATIONS and Happy Anniversary on 13 successful years of business.
For thirteen years, you have done a great service for your readers in an industry that strives to know the facts and accurate information on critical matters that affect their businesses and, in some cases, their livelihood. I hope that you will continue with this noble endeavor for the good of our industry and consumers who depend on it, going forward.
With best wishes for many, many more successful years,
Danny …"
Co-founders L. A. "Tony" Kovach, Soheyla Kovach, and their son Tamas Kovach are the heart of what today is called MHProNews.  In a follow up requesting his blessing to use the statement above, Ghorbani replied as follows.
"Tony,
Thanks for your below email about my Congrats note to you…and please feel free to share it if you want to.
Thanks again,
Danny …"
Here are some other comments from over the years. These are a sampling and are not a total or definitive collection. Ironically, they include praise from three of this publication's competitors. BTW, word has it that if you combined the readership and traffic counts of their trade media together, they would still not be but a fraction of the size of the readership and pageviews of MHProNews. Wow…
Ponder this list of praise for our publications, which may shed light on why the powers that be in MHVille don't unleash their attorneys on us. Pesky facts, evidence, and logic are problematic for those who want to think that 'fool me once, fool me twice, fool me three times' can be successfully deployed forever. We'll check out what Honest Abe and Samuel Clemens had to say about that notion.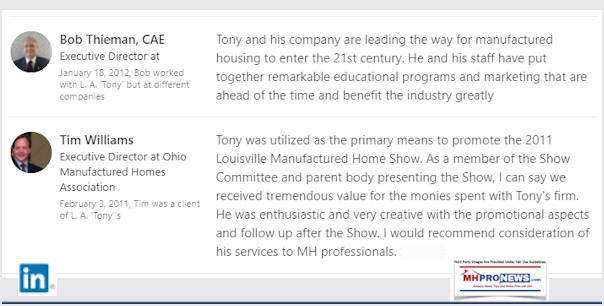 Williams from Ohio isn't the only MHVille Tim Williams who has publicly praised MHProNews and our MHLivingNews sister site. Wow! Look at this one!

Kurt Kelley is quite the gent, as those who know him realize. Kelley has this to say about this publication.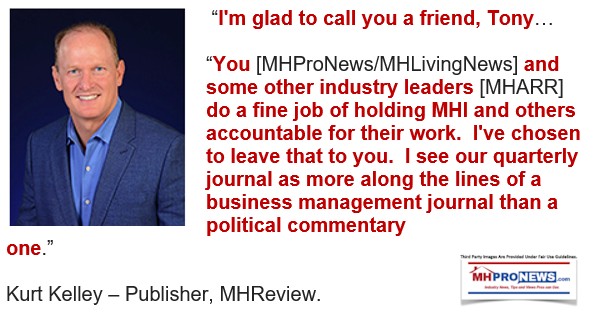 Speaking of Kelley, here is a point he made which was shared with MHProNews. It is worth pondering before, during, and after election seasons.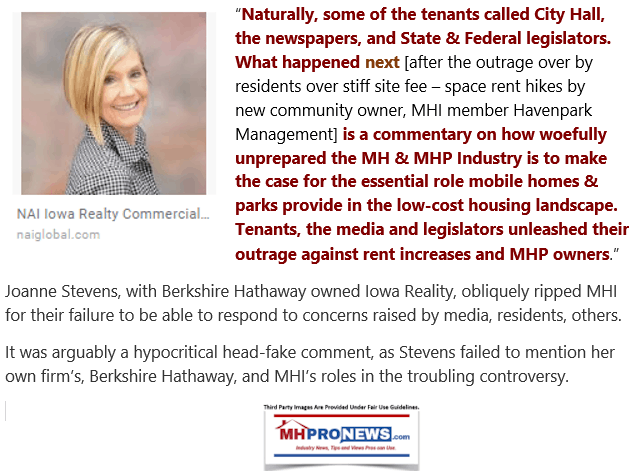 Two corporate leaders who praised MHProNews are the following.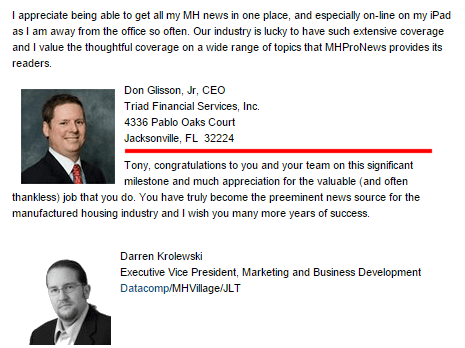 MHProNews nudged an MHI corporate leader, 21st Mortgage's Tim Williams to get then MHI president and CEO, Richard "Dick" Jennison to publicly admit that the industry could be doing 500,000 new HUD Code manufactured homes annually.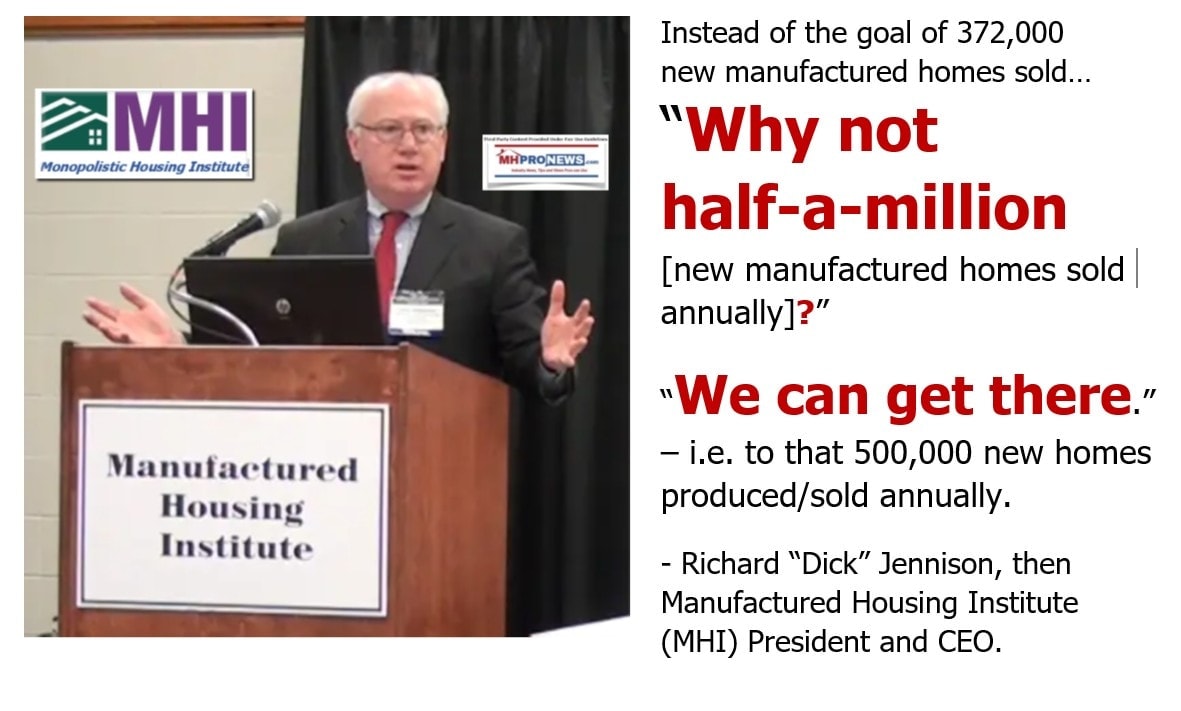 At that same event, Jennison took a few moments to praise MHProNews.
Not to be outdone, the would-be gatekeeper for independent manufactured home communities who loves to push his readers into the waiting arms of routinely MHI linked consolidators was this kind statement of support for his giant rival, MHProNews.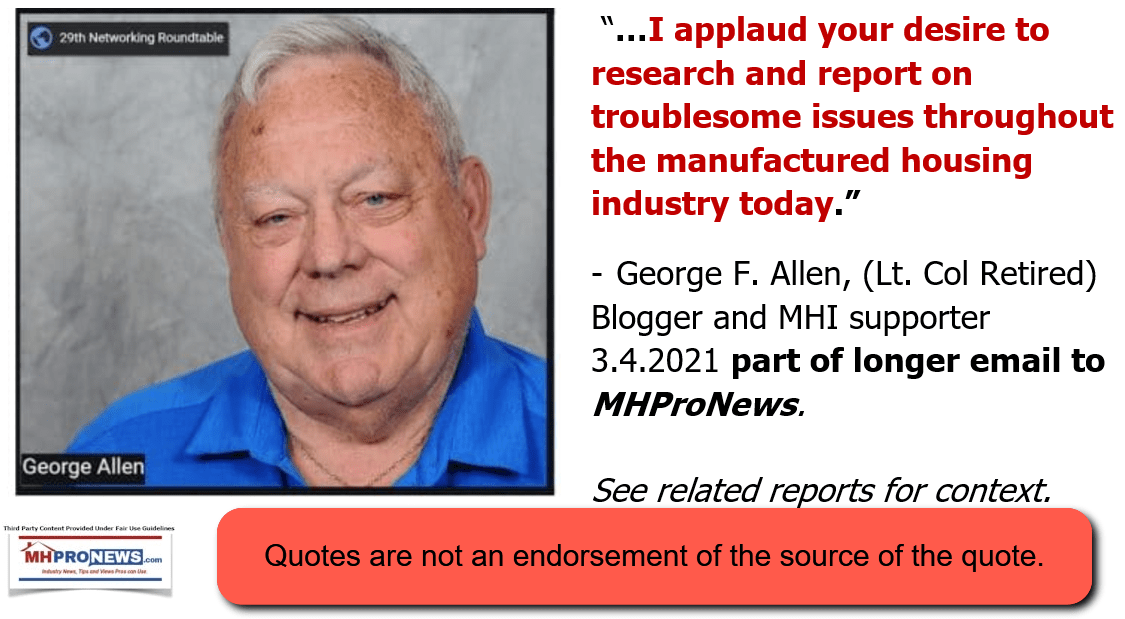 In fairness to Allen and Krolewski, both have at times admitted what is occurring in MHVille, each in their own respective ways.
Darren Krolewski, MHVillage-MHInsider 'One Challenge is Not Enough Positive News About Manufactured Housing to Counter Negative' News; Frank Rolfe, Brad Nelms ManufacturedHomes, George Allen, Kurt Kelley, Sunday Headlines Review – Facts & Analysis
To those who don't have a keen memory, this set of statements and admissions for Allen buttress a similar refrain on MHProNews and MHLivingNews.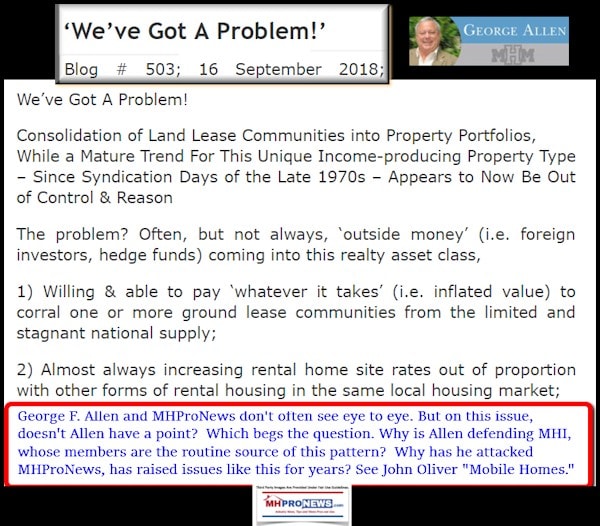 Is it any wonder why the late MHI board member and Equity LifeStyle Properties corporate leader, Howard Walker, J.D. praised MHProNews? Or why the Monopolistic Housing Institute, oops, the Machiavellians Housing Institute, err, the Manipulative Housing Institute has not unleashed their attorneys on us instead of on those who are blocking the industry's grown from within?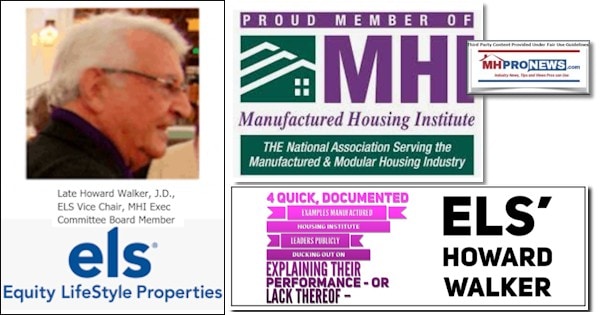 To be accurate, it took MHProNews some time to finally have that 'aha!' moment about what's going on in MHVille.  But that is where Honest Abe comes in.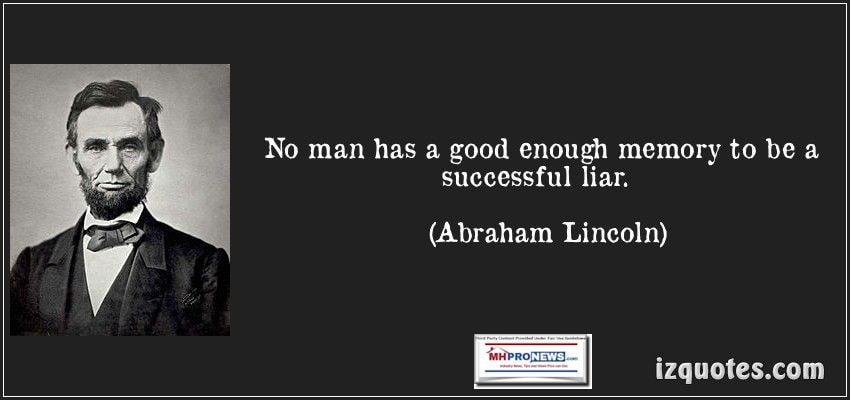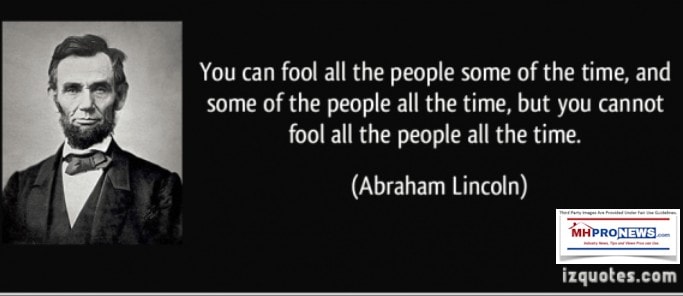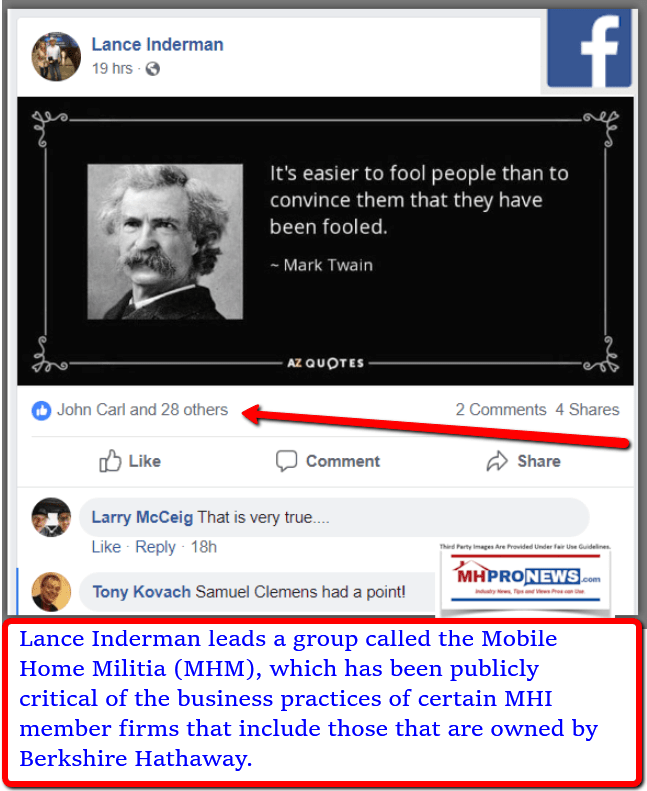 But near the apex of irony is that those accused of being behind this 'sabotage monopoly' tactics include, wait for it, Kevin Clayton with Warren Buffett led Berkshire Hathaway owned Clayton Homes!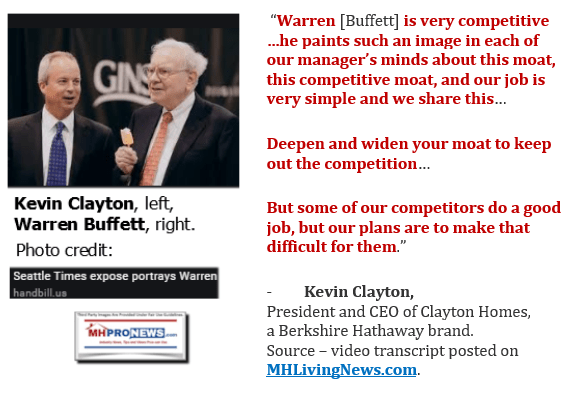 It is Kevin who spelled out in truth in testimony certified remarks to Congress what is likely a low estimate for the number of retailers lost, not to mention the closings of plants and lost jobs.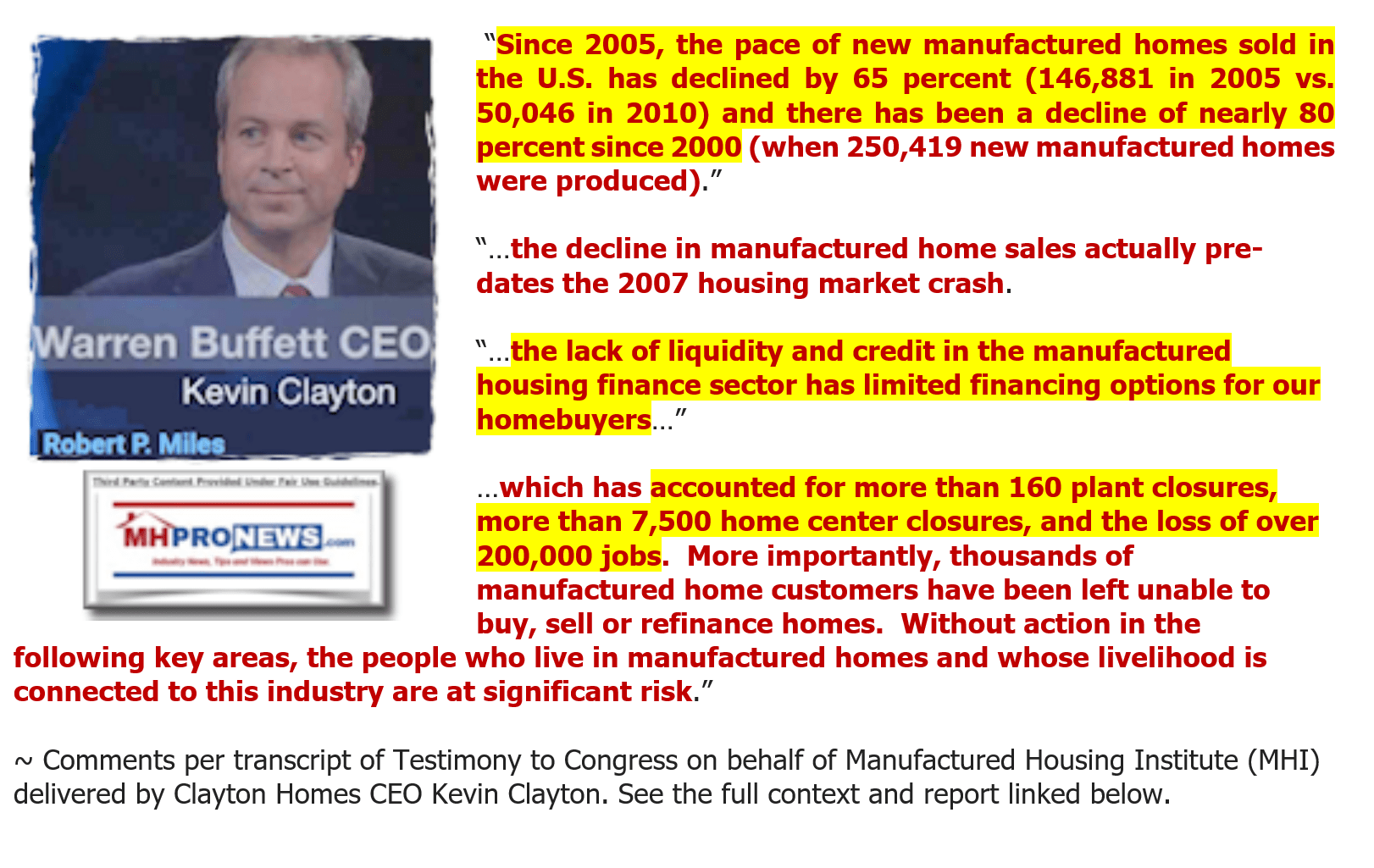 Once someone wises up to the con game in MHVille, the evidence for what third-party researchers Samuel "Sam" Strommen with Knudson Law, or what James A. "Jim" Schmitz Jr. with the Minneapolis Federal Reserve has dubbed 'Sabotaging Monopoly' tactics springs to life.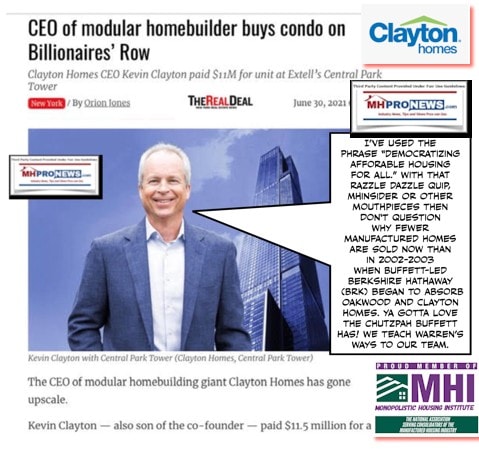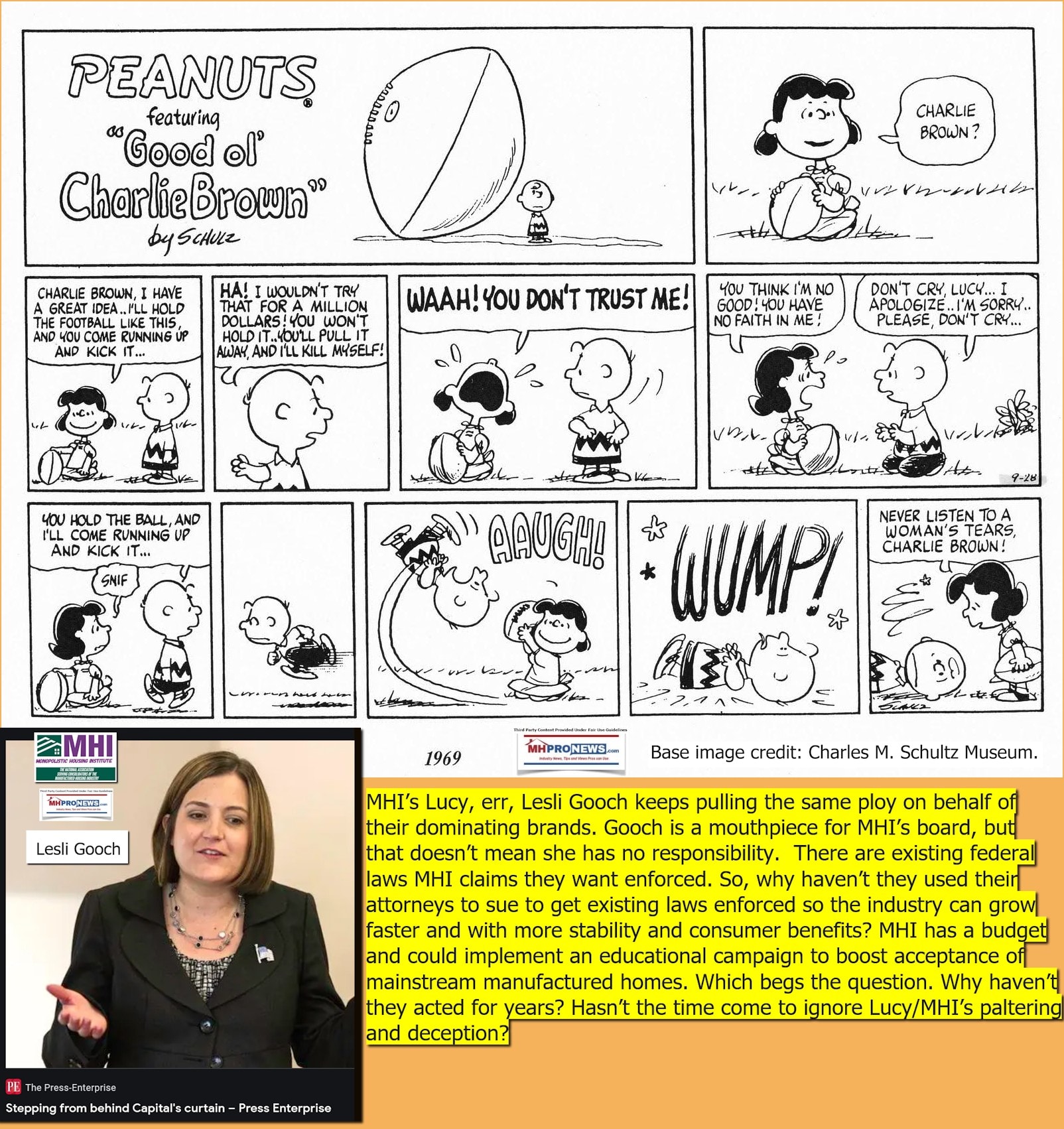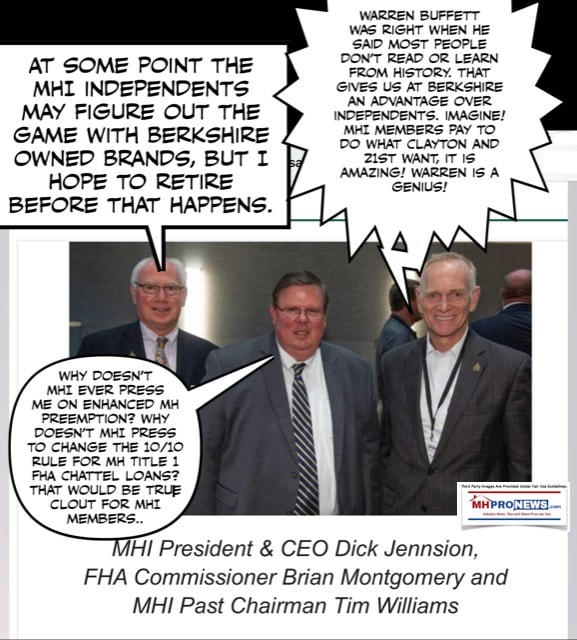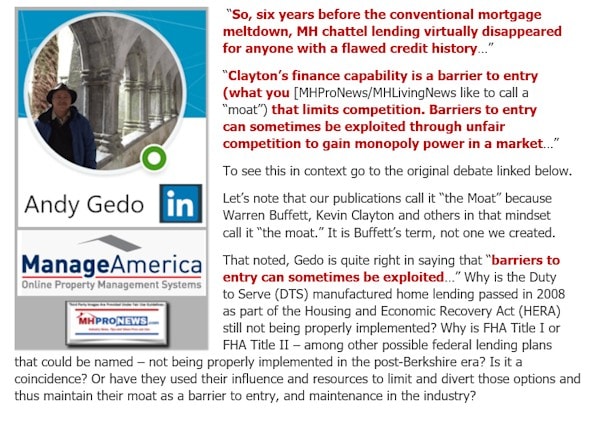 You simply can't make this stuff up.  Which is why facts matter. Evidence matters. or as Mark Weiss, following the lead of founding father John Adams said this.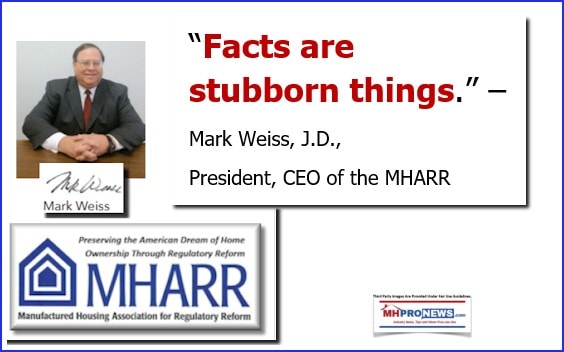 PS: For some of those pesky facts – past and recent – check out the reports linked herein. You just can't make this stuff up. Thank God for facts, evidence, and some occasional satire…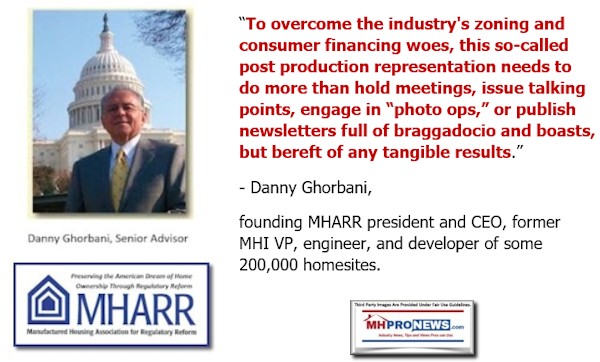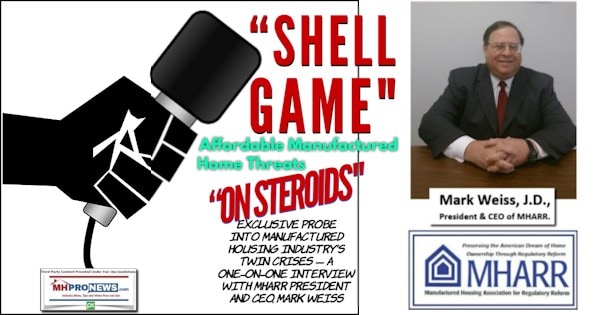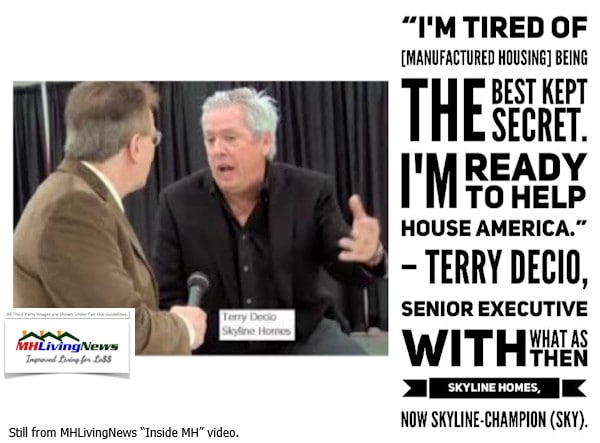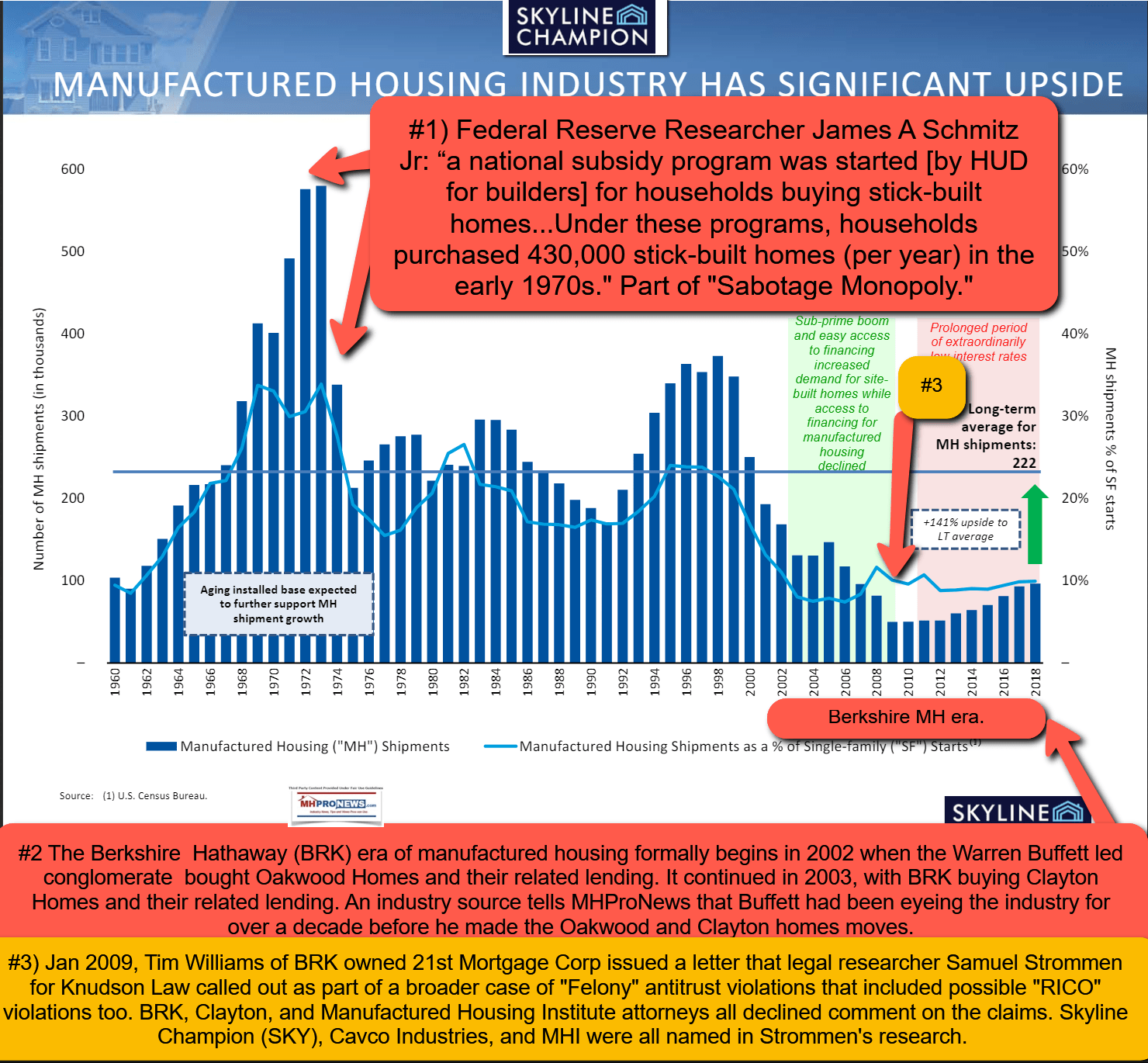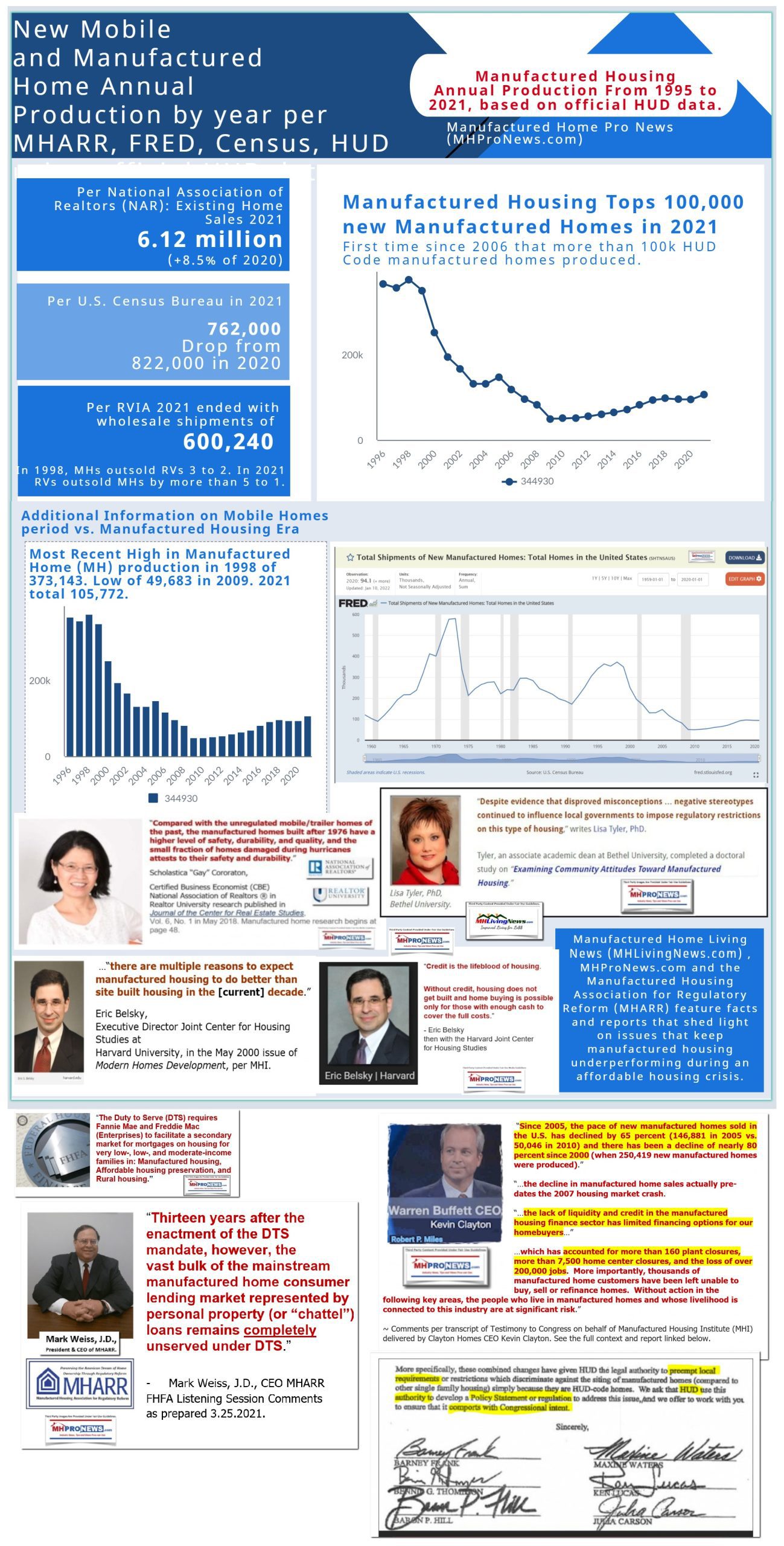 'In the Business World, the Rear-View Mirror is Always Clearer than the Windshield'–Warren Buffett MHVille Leader Showcases Efforts to Renew American Dream; plus Sunday Weekly Headlines Recap
'Why I Am Suing Google and YouTube' – Lawfully Challenging the Status Quo – Facts, Insights, Reflections and Wealth Building Manufactured Housing Relevant Musings
Setting Records! Groundbreaking and Viral Manufactured Home Reports-Part of 13th Anniversary Celebration at MHProNews, What's Ahead as 14th Year Underway; plus MHVille REITs, Markets Update
$13 Trillion in U.S. Wealth Lost Hit 401Ks, Retirees, Middle Class – 'For Suburbanites Making $100,000, Nation's Economy 'Not OK' per RealClear; 'Gaslighting;' plus MHVille REITs, Stocks Update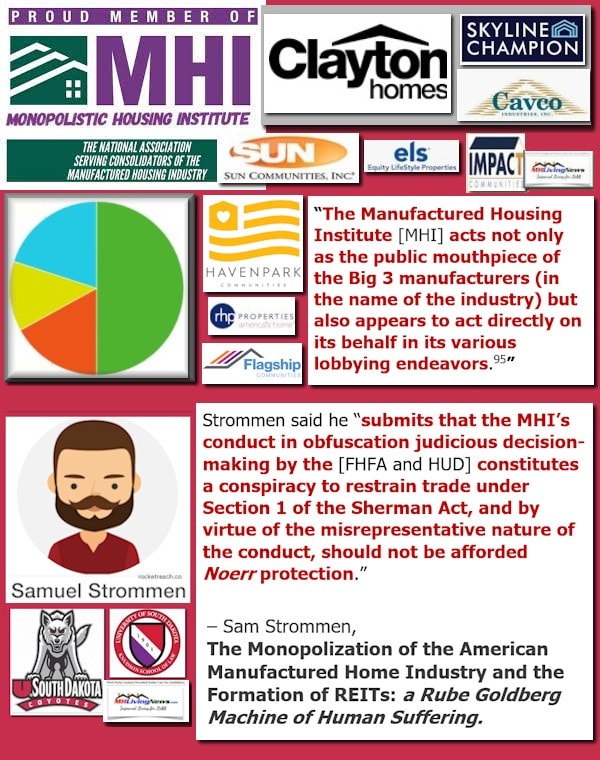 Daily Business News on MHProNews Markets Segment
NOTICE: Based on feedback, a modification of our Daily Business News on MHProNews recap of yesterday evening's market report is provided. It will still include our left (CNN Business) and right (Newsmax) 'market moving' headlines. The macro market moves graphics will provide context and comparisons for those invested in or tracking manufactured housing connected equities.
Reminder: several of the graphics on MHProNews can be opened into a larger size. Click the image and follow the prompts in your browser or device to OPEN In a New Window. Then, in several browsers/devices you can click the image and increase the size. Use the escape or back key to return.
Headlines from left-of-center CNN Business – from the evening of 10.18.2022
Not buying in
A Ford Motor Co. Mustang next to an Electrify America electric vehicle (EV) charging station during the Washington Auto Show in Washington, D.C., U.S., on Friday, Jan. 21, 2022. The auto show, designated as one of the nation's top five auto shows by the International Organization of Motor Vehicle Manufacturers, runs from January 21-30.
Why convenience stores aren't rushing to replace gas pumps with EV chargers
The strong dollar has an unexpected victim
Here's what a strong US dollar means for you
Amazon workers vote against forming union in upstate New York, dealing setback to grassroots labor group
Trains canceled and schools affected as nationwide strikes hit France
Goldman Sachs overhauls banking and trading units
NFL adds first-ever Black Friday game exclusively for Amazon
Kanye West's biggest hurdle with owning Parler may come from Elon Musk
Rolls-Royce's first electric car is longer than a Cadillac Escalade
Pizza Hut is finally selling slices — with a twist
Some McDonald's will now sell Krispy Kreme donuts
Why women in leadership roles are more likely than ever to quit
Girl Scouts of America receive largest ever donation from single donor
A specialist trader works on the floor of the New York Stock Exchange (NYSE) in New York City, U.S., October 17, 2022.
Dow closed up 340 points, extending rally for the second day
STRANGER THINGS. (L to R) Millie Bobby Brown as Eleven, Noah Schnapp as Will Byers, Finn Wolfhard as Mike Wheeler, Charlie Heaton as Jonathan Byers, and Eduardo Franco as Argyle in STRANGER THINGS.
Netflix is back to growing after a nightmare year of losing subscribers
Customers browse racks of clothing as they shop inside a discount department retail store in Las Vegas, Nevada, on May 7, 2022. – The US economy added a better-than-expected 428,000 jobs in April, with the unemployment rate remaining at a low 3.6 percent, the Labor Department reported. The data pointed to continued strong employment growth and contained hints that some inflationary pressures may be easing, with workers'; wages rising less than in March. But investors remain anxious that rising prices and higher interest rates will hit consumers, slowing the economy's expansion in the second half of 2022.
First on CNN: Next spring the economy will sink into a 1990-style recession, Fitch says
MARKETS
SOCIAL MEDIA
Facebook-parent Meta accepts defeat in antitrust fight over Giphy
Kanye West to acquire conservative social media platform Parler
Analysis: What Kanye West's agreement to purchase Parler actually means

"In the business world, the rear-view mirror is always clearer than the windshield." – Warren Buffett. That begs a key question. Why don't more people LOOK at the rearview mirror so they can learn more about the patterns that influence what's ahead? Note: depending on your browser or device, many images in this report can be clicked to expand. or example, in some browsers/devices you click the image and select 'open in a new window.' After clicking that selection, you click the image in the open window to expand the image to a larger size. To return to this page, use your back key, escape or follow the prompts.

How a 51-year-old celebrity hacker upended Twitter

Tapper signed up for far-right social media site Gab. Here's what he saw
ELECTRIC VEHICLES
Vehicles at a Tesla dealership in Rocklin, California, U.S., on Friday, Jan. 21, 2022. Tesla Inc. is scheduled to release earnings figures on January 26.
Tesla Autopilot's safety questioned after latest fatal motorcycle crash
A tweet launched an investigation into Tesla's Autopilot software
Honda and LG are spending $3.5 billion to build a battery factory in Ohio
GM is starting an energy storage subsidiary
Amazon to invest $970 million in EVs for its European fleet
WHAT TO WATCH
Watch the first electric Rolls-Royce illuminate its doors and ceiling
A £1 pound coin is seen alongside US dollar bills on April 4, 2017 in Bath, England.
Here's what a strong US dollar means for you
For 25 years, Aaron Barcellos and his family have grown tomatoes. But with inflation and the lingering drought, tomatoes may not be one of the crops they grow next year.
Crushing three year drought leads to shortage of this grocery staple
Massive whale-shaped plane appears in the sky for first time in over a decade
Watch this rocket ignite using fuel that you can eat
Headlines from right-of-center Newsmax 10.18.2022
Jury Acquits Analyst Accused of Lying About Steele Dossier Role
A Russian researcher who contributed explosive details to the discredited "Steele dossier" that alleged ties between former President Donald Trump's campaign and Russia was acquitted on Tuesday on charges he lied to the FBI about the sources of his intelligence. A federal jury's acquittal of Igor Danchenko represents yet another blow to special counsel John Durham, pictured left. [Full Story]
Newsmax TV

In instances such as Apollo, Berkshire Hathaway, Blackstone or others, manufactured housing may only be part of their corporate interests. Note: depending on your browser or device, many images in this report and others on MHProNews can be clicked to expand. Click the image and follow the prompts. For example, in some browsers/devices you click the image and select 'open in a new window.' After clicking that selection you click the image in the open window to expand the image to a larger size. To return to this page, use your back key, escape or follow the prompts.

Blaine Holt: Iran Doesn't Care About UN Rules | video

FBI Whistleblower: Agency Showing Bias Against Conservatives
Cloud: No Stock Trading by Congress Members | video
Comer: 'Huge Problem' If FBI Covering for Biden Over Hunter | video
Tenney: N.Y. Independent Voters Leaning Toward GOP | video
Dick Morris: Herschel Walker Closing Strong in Ga. Senate Race | video
Parler Exec: 'Pleasantly Surprised,' 'Excited' by Ye Offer | video
Dershowitz: Trump Warrants Praise for Devotion to Israel | video
Newsfront
Biden Vows to Make Abortion Legislation His Top Priority
President Joe Biden promised Tuesday the first bill he sends to Capitol Hill next year will be one that codifies Roe v. Wade, if Democrats control enough seats in Congress for Biden to sign abortion protections into law…. [Full Story]
Related Stories
RNC Chief McDaniel: 'Biden Deeply Out of Touch'
Reuters/Ipsos: Biden Approval Stuck at 40 Percent; Dark Sign for Dems in Midterm
Paul Pelosi Exercised At Least $1M in Google Call Options
Paul Pelosi Exercised At Least $1M in Google Call Options
House Speaker Nancy Pelosi noted in a congressional disclosure last [Full Story]
Jury Acquits Analyst Accused of Lying About Steele Dossier Role
An Alexandria, Virginia, jury on Tuesday acquitted analyst Igor [Full Story]
Jill Biden to Newsmax: Cancer Took Our Beau, My Faith, But Restored Our 'Purpose'
After cancer took their son Beau Biden, first lady Jill Biden [Full Story]
Related
Jill Biden to Newsmax: 'People Just Need to Get Rid of a Lot of Their Anger' |video
Goldman, Lockheed Results Buoy Wall Street
S. stocks closed higher for a second straight day on Tuesday as [Full Story]
US: Iran Supplying Drones to Russia Violates UN Resolution
The United States agrees with British and French assessments that [Full Story]
Related
Missiles, Exploding Drones Again Hit Ukraine's Power, Water
Kremlin: Nord Stream Probe Is Set Up to Falsely Blame Russia
Musk: SpaceX Already Withdrew Request for Ukraine Starlink Funding
Zelenskyy: Russian Occupiers 'Terrorize and Kill Civilians'
Austria: Use of Iranian Kamikaze Drones by Russia Would Mark Major Escalation in the War
Pentagon: Can't Confirm Reports of Iranian Missiles to Russia
Biden's DOJ Charges Another Pro-life Activist
President Joe Biden's Justice Department chargedanother pro-life [Full Story]
5 Big Reasons Tulsi Gabbard Left the Democrats
Just two years after vying to be the Democrat presidential nominee, [Full Story] | Platinum Article
Biden Admin Looking to Discourage American Business in Saudi Arabia
S. officials are reportedly looking for ways to discourage American [Full Story]
Biden 'Failed Miserably' on Iranian Protests, Stopping 'Kamikaze' Drones
As protesters mount the most significant challenge in years to Iran's [Full Story] | Platinum Article
Report: Retired US Military Brass Working for Saudis, Others
Hundreds of retired U.S. military personnel, including generals and [Full Story]
Bad for Midterm Dems: Biden Approval Stuck at 40 Percent
Bad for Midterm Dems: Biden Approval Stuck at 40 Percent
Three weeks from the U.S. midterm elections, President Joe Biden's [Full Story]
Trump Special Master Has 'No Patience' for Records Tiff
The special master reviewing documents seized from Donald Trump's [Full Story]
George Floyd's Family Sues Ye for $250M for Podcast Comments
The family of the late George Floyd has filed a $250 million lawsuit [Full Story] | video
'Facts Matter Most': Former N.Y. Gov. Cuomo Launches Podcast
Former New York Gov. Andrew Cuomo, who resigned his office in 2021 [Full Story]
Heavy Early Voting Turnout Similar to 2018 Midterms Record Pace
Early voting turnout so far is larger than usual for a midterms [Full Story]
Video Report: Candidates Return to Florida Campaign Trail
Candidates are back on the campaign trail in Florida after Hurricane [Full Story] | video
Florida Police: Man Arrested in Connection With 4 Oklahoma Slayings
A man wanted for questioning about the deaths and dismemberment of [Full Story]
Gallup: Media Trust Still Near Record Low
Americans' trust in mass media to provide accurate and fair reporting [Full Story]
WH Told Texas Mayor Not to Declare Migrant Emergency
The Democrat mayor of El Paso, Texas, was pressured by the White [Full Story]
Bob Woodward Set to Release Audio Book of Trump Interviews
Famed Watergate journalist Bob Woodward is releasing an audio book [Full Story]
RNC Chief McDaniel: 'Biden Deeply Out of Touch'
Ronna McDaniel, chairwoman of the Republican National Committee, is [Full Story]
Video Report: DOJ Seeks Prison Sentence for Steve Bannon
The sentencing for forner Trump adviser Steve Bannon is set for [Full Story] | video
Heritage Foundation: US Military Rated as 'Weak' for First Time
S. military strength has hit a decade low, with The Heritage [Full Story] | video
Rubio Campaign Releases Three New Ads Before Debate
Marco Rubio's, R-Fla., campaign is introducing three new ad [Full Story]
Video Report: American Prisoners Survive Iranian Fire
Every American being held at Iran's notorious Evin prison is alive [Full Story] | video
Baby Formula Shortages Linger in US
Americans are still struggling to find baby formula nearly a year [Full Story]
Harvard Poll: Voters' Top Issues Are Inflation, Crime, and Immigration
The top issues among voters are inflation, crime, and immigration [Full Story]
Pro-life Groups to GOP Candidates: Expose Dems' Extreme Positions
Pro-life groups are urging Republican candidates to go on the [Full Story]
Siena Poll: Zeldin Gaining on Hochul in N.Y. Governor Race
Lee Zeldin, R-N.Y., is gaining in his race against New York [Full Story]
ECU Poll: GOP's Budd Widens Lead in N.C. Senate Race
Fifty percent of likely voters in North Carolina say they would cast [Full Story]
Finance
Bob Woodward Set to Release Audio Book of Trump Interviews
Famed Watergate journalist Bob Woodward is releasing an audio book that will include 20 taped interviews he did with Donald Trump from 2016-2020, according to CNN…. [Full Story]
United Airlines Reaps $942 Million Profit on Strong Summer
Netflix Reverses Subscriber Slump, Shares Surge 10%
Mexico President Asks Walmart to Lower Inflated Prices
New Adobe Tools Create Metaverse 3D Content
More Finance
Health
Addiction Drug Shows Promise for Alleviating Long COVID Brain Fog, Fatigue
Lauren Nichols, a 34-year-old logistics expert for the U.S. Department of Transportation in Boston, has been suffering from impaired thinking and focus, fatigue, seizures, headache, and pain since her COVID-19 infection in the spring of 2020. Last June, her doctor suggested… [Full Story]
Exercise During Chemo Boosts Heart, Lung Function
Your Smell May Be Attracting Mosquitos, Finds New Study
Diabetes Drug in High Demand for Weight Loss
Flesh-Eating Bacteria Cases Spike in Florida After Hurricane Ian
===================================
NOTE 1: The 3rd chart above includes the Canadian stock, ECN, which purchased Triad Financial Services, a manufactured home industry lender
NOTE 2: Drew changed its name and trading symbol at the end of 2016 to Lippert (LCII).
NOTE 3: Deer Valley was largely taken private, say company insiders in a message to MHProNews on 12.15.2020, but there are still some outstanding shares of the stock from the days when it was a publicly traded firm.  Thus, there is still periodic activity on DVLY.
Note 4: some recent or related reports to the equities named above follow.
Whistleblower Payout! Cavco (CVCO) Settle with SEC in Securities and Exchange Commission Case vs. Cavco Former CEO Joseph Stegmayer, Daniel Urness – 21-cv-01507 U.S. District Court of AZ
Triad Financial Services Q2-2022 FINANCIAL RESULTS, per ECN Capital – Several Bright Spots in Manufactured Home Market Highlighted, Including Communities, Retail, Land-Home, Floor; MHStocks Update
'Blackrock Weaponizing ESG'– State AGs Probe MHCommunities Owner, Private Equity Giant Blackrock on Possible Antitrust, Securities, Fiduciary Violations, See AGs' Document; plus MHStocks Update
Truist, Other Investors Increase Multi-Million Dollar Stakes in Legacy Housing Corporation (LEGH), Corp Update by CEO Duncan Bates, with Added Facts, Analysis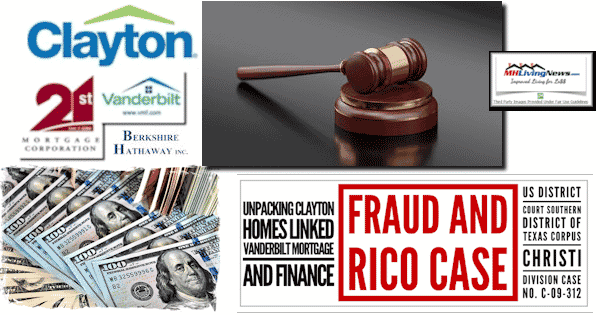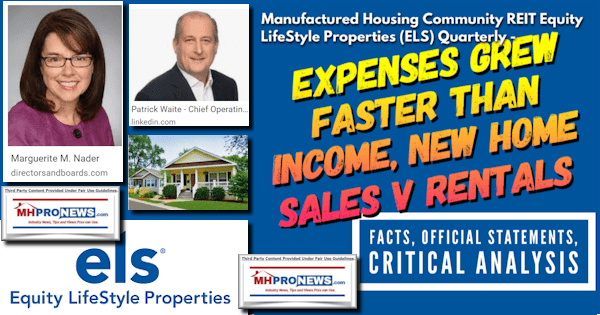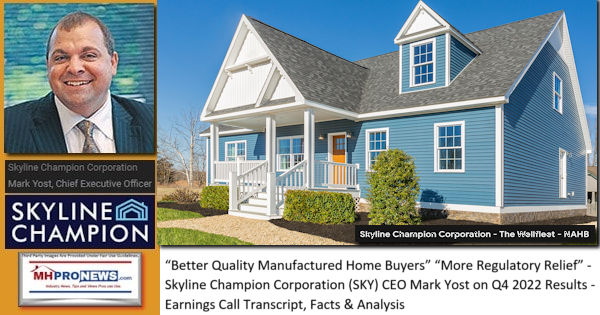 Manufactured Home Communities (a.k.a. 'Mobile Home Parks' – SIC) – Exploring UMH Properties; Fellow Manufactured Housing Institute Member Yes! Communities Suits and Settlements; plus MH Markets Updates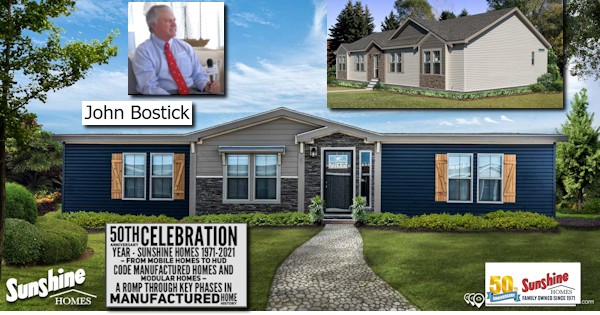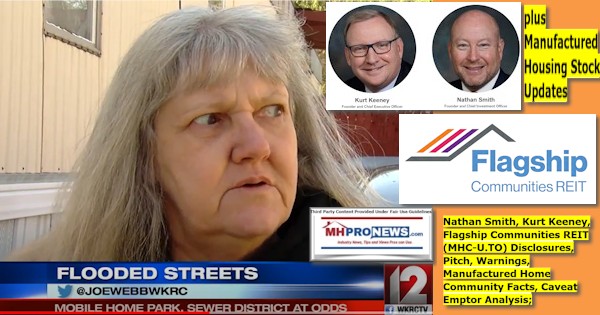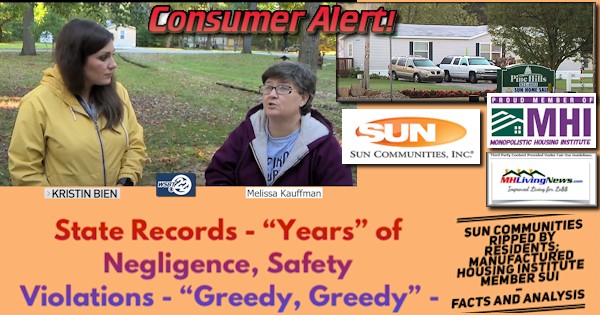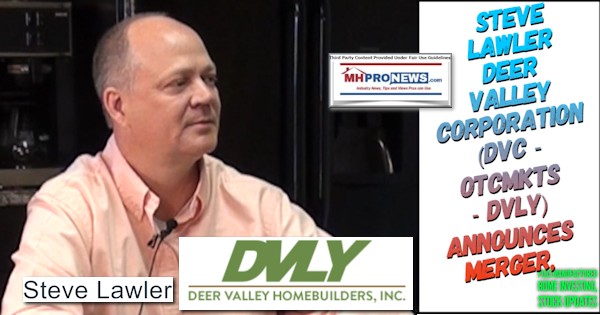 2022 …Berkshire Hathaway is the parent company to Clayton Homes, 21st Mortgage, Vanderbilt Mortgage and other factory-built housing industry suppliers.
· LCI Industries, Patrick, UFPI, and LP each are suppliers to the manufactured housing industry, among others.
· AMG, CG, and TAVFX have investments in manufactured housing related businesses. For insights from third-parties and clients about our publisher, click here.
Disclosure. MHProNews holds no positions in the stocks in this report.
· For expert manufactured housing business development or other professional services, click here.
· To sign up in seconds for our industry leading emailed headline news updates, click here.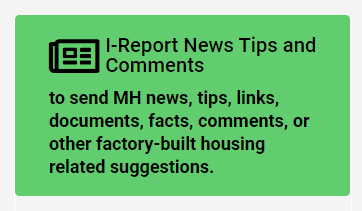 That's a wrap on this installment of "News Through the Lens of Manufactured Homes and Factory-Built Housing" © where "We Provide, You Decide." © (Affordable housing, manufactured homes, stock, investing, data, metrics, reports, fact-checks, analysis, and commentary. Third-party images or content are provided under fair use guidelines for media.) (See Related Reports, further below. Text/image boxes often are hot-linked to other reports that can be access by clicking on them.)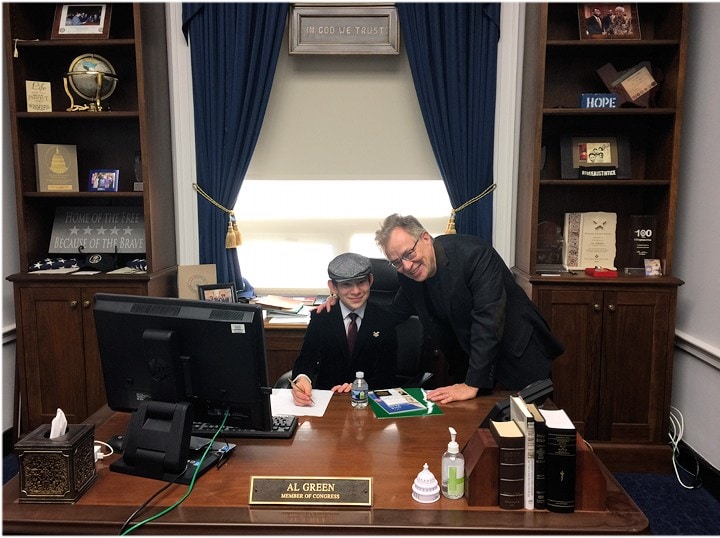 By L.A. "Tony" Kovach – for MHProNews.
Tony earned a journalism scholarship along with numerous awards in history. There have been several awards and honors and also recognition in manufactured housing. For example, he earned the prestigious Lottinville Award in history from the University of Oklahoma, where he studied history and business management. He's a managing member and co-founder of LifeStyle Factory Homes, LLC, the parent company to MHProNews, and MHLivingNews.com. This article reflects the LLC's and/or the writer's position and may or may not reflect the views of sponsors or supporters.
Factual and Viewpoint Insights from August 2022 in MHVille Manufactured Housing Pros, Public Officials, Investors, and Curious People Seeking Affordable Manufactured Home Knowledge and Trends