"Mr. President, you can fix and finish this." Let's begin by reviewing the background and evidence for new and loyal readers alike.
In a letter from Democratic Senators Elizabeth Warren, Ron Wyden, Amy Klobuchar, and Congressman Mark Pocan linked here, the lawmakers said "we have concerns about the spread and effect of private equity investment in many sectors of the economy, including the election technology industry-an integral part of our nation's democratic process."
Warren, Wyden, Klobuchar and Pocan said in that footnoted letter that "Today, three large vendors – Election Systems & Software, Dominion Voting Systems, and Hart InterCivic – collectively provide voting machines and software that facilitate voting for over 90% of all eligible voters in the United States. 5 Private equity firms reportedly own or control each of these vendors, with very limited "information available in the public domain about their operations and financial perfomance."6
Their letter "warned about reports of machines" "switching votes," "undisclosed vulnerabilities," and that "These problems threaten the integrity of our elections."
A bipartisan commission on federal election, co-chaired by former Democratic President Jimmy Carter, said in 2005 that mail-in "…ballots remain the largest source of potential voter fraud."
On October 30, 2020, the left-leaning Pew Research Center said that "Paper ballots are by far the most common form of voting. Votes are cast by manually marking [paper] ballots in 209 of the 227 countries and territories." Pew noted that beyond paper, "electronic voting machines are used in about 10% of the countries and territories for which data is available." 3 out of 4 nations do not use voting by mail, or as Pew put it "Out of 166 countries for which data is available, 40 used postal ballots in their most recent national election…"
Summing up the above, mail in ballots are the ones that are the most ripe for fraud. Electronic voting is subject to various types of "vulnerabilities" that allow for "vote switching." These are per left-leaning sources, Democrats, and those who can hardly be called 'pro-Trump.' This is not only hypothetical, it was demonstrated this week for lawmakers.
From the political right, warnings about the threat of rampant fraud preceded the election from groups like Judicial Watch. Last January, 2020, Judicial Watch examined voter rolls in several states.  The said in early 2020 – months before voting began – "January, Judicial Watch had some big news. Our investigation of voter rolls nationwide turned up 2.5 million extra names. Our analysis of data from the U.S Election Assistance Commission found 378 counties that had a combined 2.5 million more voter registrations than citizens old enough to vote. We warned five states—California, Pennsylvania, North Carolina, Colorado, and Virginia…" how many more cases of dirty voter rolls or other irregularities existed in the state of Arizona? Georgia? Michigan? Minnesota? Nevada? Wisconsin?
With this type of evidence-based backdrop from largely anti-Trump or left-leaning sources, why is it so difficult for Democrats and Republicans alike to join hands and call for election integrity in the presidential balloting for November 3, 2020?
Hold that thought.
If they do as they said in their letter and news release linked here, on January 6th, 2021, a dozen U.S. Senators will join an estimated 140 Congressional Representatives in challenging electors for the Biden-Harris ticket from disputed battleground states. These are states where alternative slates of electors for Trump-Pence have been submitted, due to claims of widespread fraud and tabulation irregularities that fit into the niches noted by Democratic lawmakers previously cited above in their letter linked again here.
The president has not been silent on these issues. A tweet on this topic is linked below.
— Donald J. Trump (@realDonaldTrump) January 3, 2021
Lawmakers and leaders from either major party can not have it both ways.
While this issue is absolutely about President Trump, Vice President Pence, and the 75 million known voters for them, it is also absolutely about this and future elections being honest.
Roughly half the country, per various reports and surveys, doubts that the vote counting in the 2020 election was honest or fair.  Others were misled by biased news and giants in Silicon Valley thwarting the free flow of information about concerns over "Beijing Biden" and his family. Senator Kamala Harris (CA-D) dropped out of the Democratic primaries for president before she got a single vote. What occurred is un-democratic, if not Leninist, Stalinist, and Orwellian.
There are videos of poll watchers being blocked from witnessing vote counts.  There is video of boxes of ballots being pulled out for counting once Republican poll watchers left.
Blocking poll watching, or any tactic that violates election law, has only one obvious aim. Cheating. Note that cheating is not done to lose, cheat is only done with the plan to 'win' by fraudulent means.
The Navarro Report version 2.0 – linked here – reviews pages of evidence that points to some 1000 affidavits and other expert evidence of voting fraud.
The grassroots momentum is clearly building to dispute and stop election fraud in the 2020 presidential contest. That some are slamming as un-American what Democrats did with respect to the 2000, 2004, and 2016 elections in 2001, 2005, and 2017 Joint Session of Congress to certify or not the Electoral College vote is evidenced of either a lack of understanding, agendas, and/or perhaps hypocrisy.
That courts that declined to look at evidence of election fraud were either cowed, careless, corrupt, or confused will be a matter debated for years. In fairness to those on the political left, there are voices such as award-winning journalist Glenn Greenwald who has been sounding the alarm on several of these issues pre-and-post election.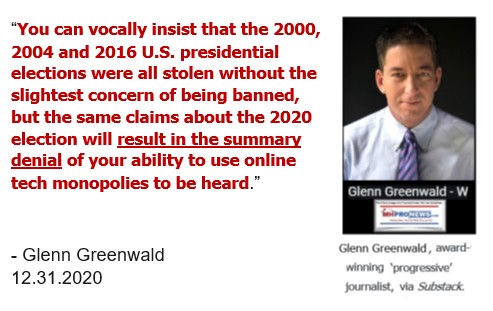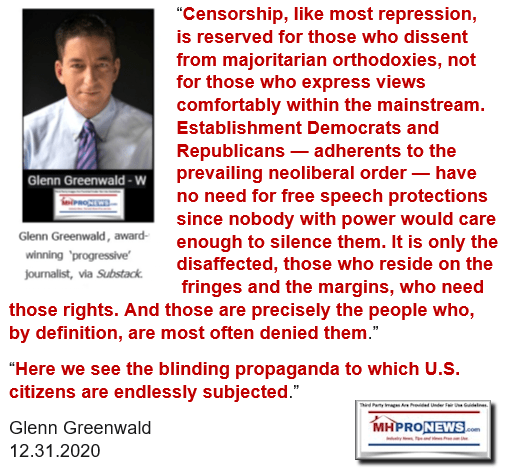 If an arguably corrupt and un-Democratic Biden-Harris ticket is allowed to take the White House following the most contested and sloppiest election in modern times in those battleground states, that could only be a serious blow to the American Republic.
As the letter from Democratic lawmakers referenced above suggests, among the real winners would be "private equity." Billionaires and their business/media interests backed Biden-Harris. Chinese Communists and the Iranian regime, and other enemies of We the People have made their pro-Biden-Harris views known if not illicitly felt. These forces are and have been using tactics of deception and misdirection akin to communists and socialists past and present.
These are among the reasons that President Donald Trump and Vice President Mike Pence must act decisively to fix this. President Trump and Vice President Pence have sworn many times to never let America become a socialist nation.
In fairness to the president, he has clearly been lining up pressure of GOP lawmakers, especially in the Senate. It is not sad, it is pathetic that several Republicans don't do what Democrats have done for decades, namely, hang together.
Thankfully, some are standing up and showing the path, including a Democratic lawmaker.
Mr. President, there is an obvious need to rally the base to flood lawmakers with calls and messages, demanding #DoNotCertify the votes from disputed battleground states identified by the Navarro Report and others. Perhaps, you have some surprise awaiting to spring on the enemies of election integrity?
But what We the People must know and then act upon is the clearest path that allows "We the People" to input on this lawful and constitutional process. Citizens should contact lawmakers and demand that they #DoNotCertify and #StopTheSteal – that process is reviewed in the executive summary, example message with email contact tool found at this link here.
The silver lining to this dark cloud is that this ongoing nightmare from 2020 has exposed the darkness, depth, and corruption in so many public and private institutions.
Mr. President, your leadership can fix and finish this in an entirely Constitutional manner that protects We the People.
There is far more in the reports linked below, in topics that are election connected, along with others that are more affordable home industry related.
Given my constitutional duty and the fact that thousands of sworn affidavits detailing specific election irregularities remain unresolved, I will object to the electoral college certification process on January 6.
Read my full statement below: pic.twitter.com/2a1kvGzFAI
— Kat Cammack (@Kat_Cammack) January 2, 2021
If the status of the 2020 election troubles you, if allegations of voter fraud concerns people that you know, be sure to see both the most recent MHLivingNews report and the new Masthead. This tweet from Dinesh D'Souza could be broadened to include those Democrats in swing districts that fail to stand up for election integrity too.
I'm not making a threat, but rather simply saying a fact, when I say that any Republican member of the House or Senate who refuses to object to election fraud next week is basically finished as a leader in the Republican Party. Time to start packing!

— Dinesh D'Souza (@DineshDSouza) January 2, 2021
Finally, don't skip this this week's postscript.
With no further adieu, let's turn to the headlines and reports for the week that was, from 12.27.2020 to 1.3.2020.
What is New on MHLivingNews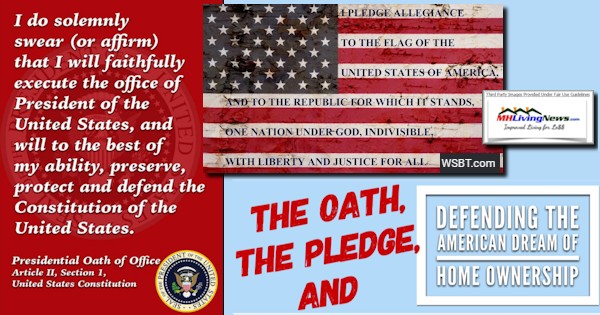 What is New on the Masthead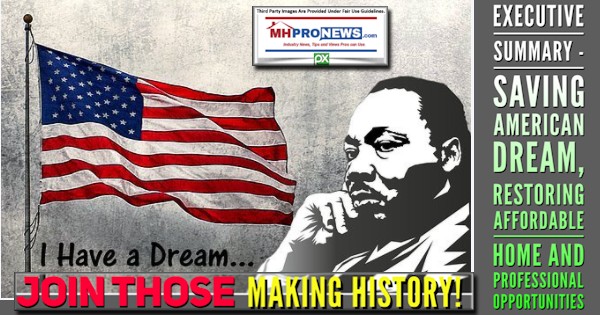 The most recent from Washington, D.C. from MHARR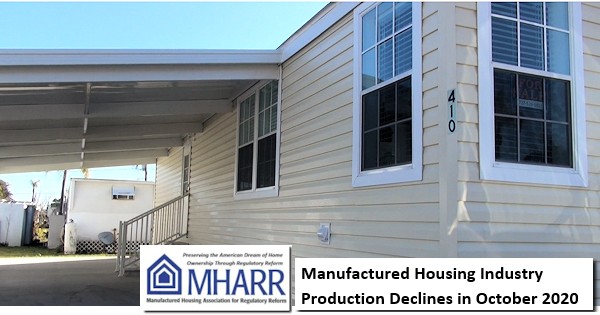 What is New on the Daily Business News on MHProNews
Saturday 1.2.2021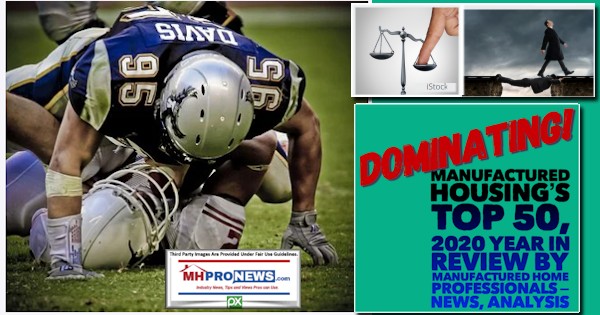 Friday 1.1.2021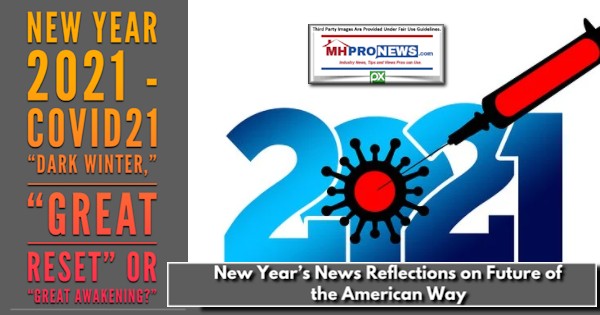 Thursday 12.31.2020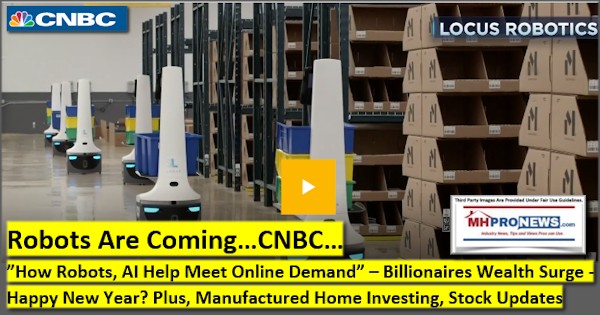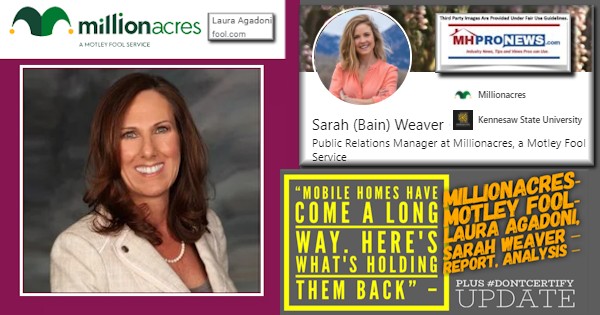 Wednesday 12.30.2020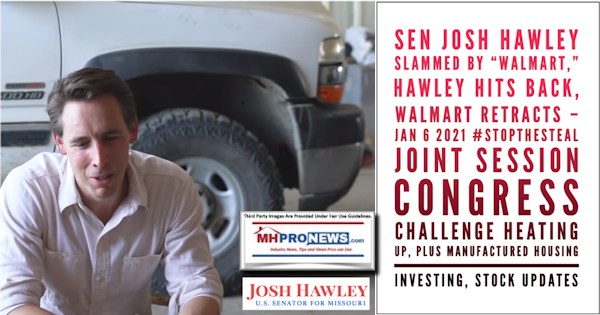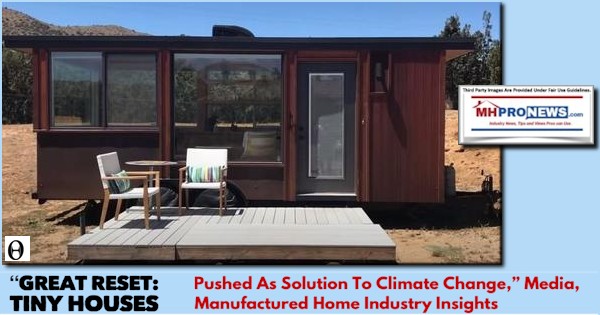 Tuesday 12.29.2020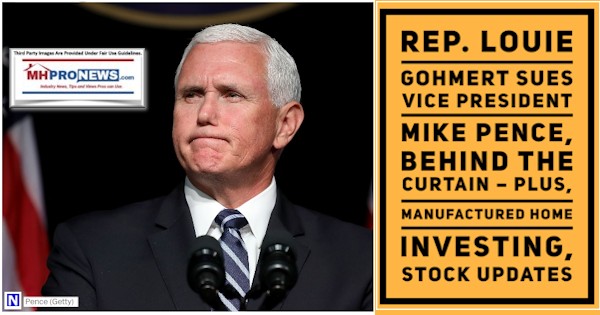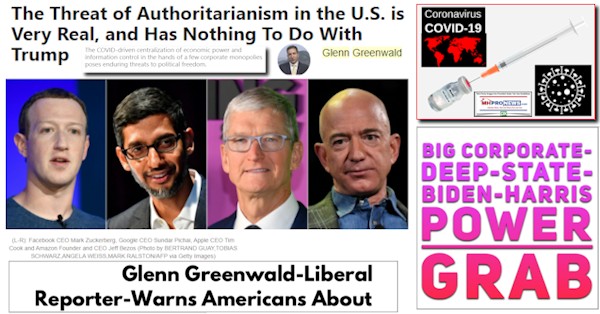 Monday 12.28.2020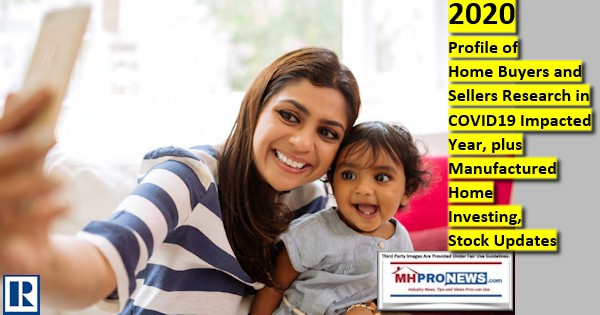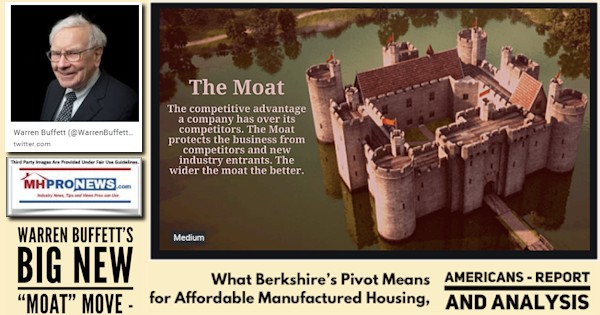 Sunday 12.27.2020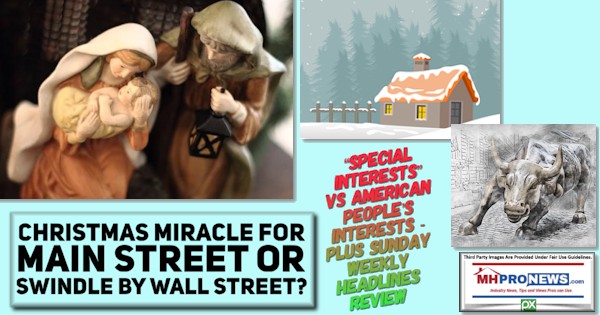 Postscript
The depth of the swamp that has become of our Constitutional Republic is now on full display. President Trump pledged to #DrainTheSwamp.
Founders fought to protect the rights of not just the powerful, but for every American citizen. As MHProNews has reported within our industry, and more broadly on the national level, there has arguably been an increasing move to weaponize the various institutions that have historically helped keep Americans free.
In typing class, decades ago, this writer drilled on a line that said, "Now is the time for all good men to come to the aid of their country." That might seem sexist now, even though that typing teacher was a woman. For an example of polite not toward inclusive political correctness, let's make that read, "Now is the time for all good people to come to the aid of their country."
👇🏻👇🏻👇🏻 https://t.co/b394RMo6bh

— Tracy Beanz (@tracybeanz) January 3, 2021
For those who are and aren't going to the national capitol or their state capitol or other #StopTheSteal #JerichoMarch type #MAGA rally, until the Joint Session of Congress finishes meeting, please consider sending a message to lawmakers. See the link and a suggested message at this link here.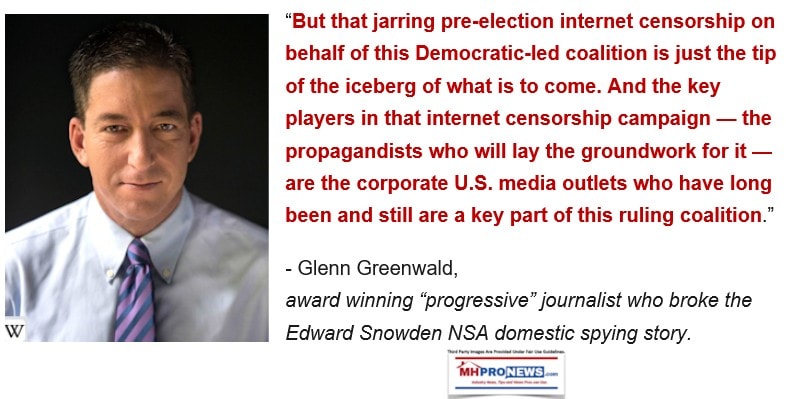 .@JoeBiden has warned of a "dark winter" for our nation. But the dark winter we're facing is not due just to #COVID19, it's due to the moral decline & the political corruption we see throughout the US. My prayer is that truth will prevail in the political crisis we're facing.

— Franklin Graham (@Franklin_Graham) January 1, 2021
Biden supporters are telling me they're bored, because the guy they voted for isn't doing anything (you should have noticed during the campaign).
So get busy answering this:
In PA, the number of mail-in ballots sent by Nov 2 (2.7 M) somehow ballooned by 400,000 by Nov 4.
How?
— Fr. Frank Pavone 🇺🇸 (Text LIFE to 88022) (@frfrankpavone) January 3, 2021
I am grateful for the boldness of this group of pastors and spiritual leaders who spoke truth in a letter to pastor & Georgia senate candidate Raphael Warnock for his unbiblical position of supporting abortion & campaigning on his pro-abortion stance. https://t.co/Ea1XfAosMY
— Franklin Graham (@Franklin_Graham) January 2, 2021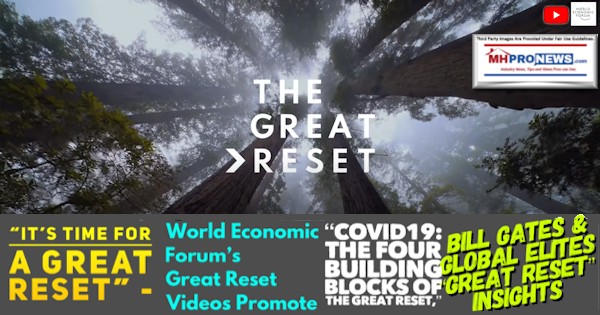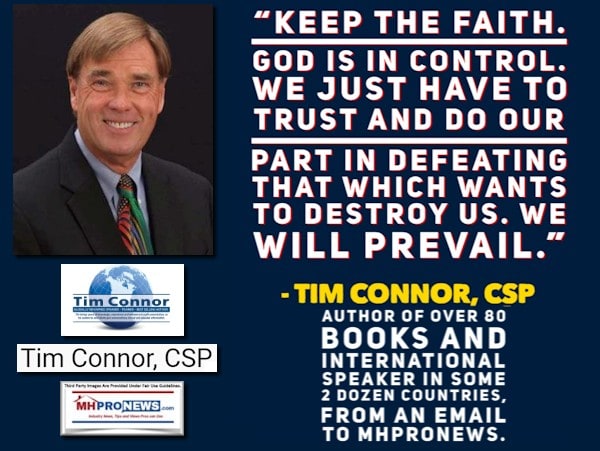 (2/2) This allowed officials to review ballots without the proper announcements, observation, and security.
And why was this done only in Democrat majority counties?
"C'mon, man!" Answer the question.
Certainly you know, or else you'd show some concern for the law!#MAGA2021
— Fr. Frank Pavone 🇺🇸 (Text LIFE to 88022) (@frfrankpavone) January 3, 2021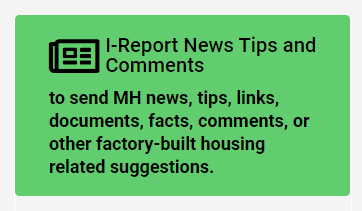 Our thanks to you, our sources, and sponsors for making and keeping us the runaway number one source for authentic "News through the lens of manufactured homes and factory-built housing" © where "We Provide, You Decide." © ## (Affordable housing, manufactured homes, reports, fact-checks, analysis, and commentary. Third-party images or content are provided under fair use guidelines for media.) (See Related Reports, further below. Text/image boxes often are hot-linked to other reports that can be access by clicking on them.)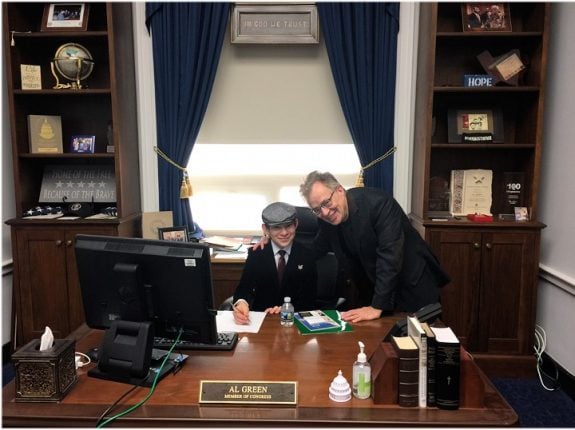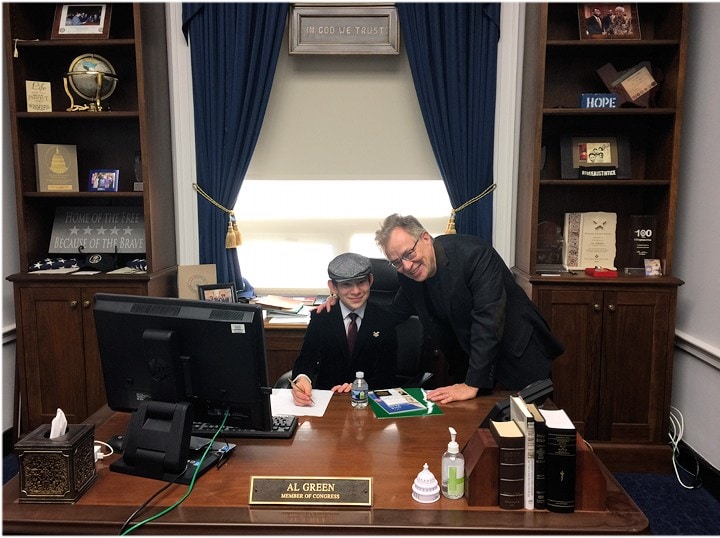 By L.A. "Tony" Kovach – for MHProNews.com.
Tony earned a journalism scholarship and earned numerous awards in history and in manufactured housing.
For example, he earned the prestigious Lottinville Award in history from the University of Oklahoma, where he studied history and business management. He's a managing member and co-founder of LifeStyle Factory Homes, LLC, the parent company to MHProNews, and MHLivingNews.com.
This article reflects the LLC's and/or the writer's position, and may or may not reflect the views of sponsors or supporters.
Connect on LinkedIn: http://www.linkedin.com/in/latonykovach
Related References:
The text/image boxes below are linked to other reports, which can be accessed by clicking on them.
"Mob Rules" – 2020 and Manufactured Housing Updates; plus, Sunday Weekly Headlines in Review
Labor Pains – We Hold These Truths To Be Self-Evident, Constitutionally Speaking, Get Or Keep Faith – plus Sunday Weekly Headlines Review
RBG, New York Times, BLM-Chinese Communist Bombshells Rock Democrats – Industry Impacts – plus Sunday Weekly Headlines Review