Attorney Phillip Kline's tweets below are just a taste of what the headline above proclaimed. Kline's Twitter profile says he "Former Attorney General of Kansas / DA / State Rep. Director, Amistad Project. Professor, Liberty University." Liberty University is per left-leaning Wikipedia: "Liberty University is a private evangelical university in Lynchburg, Virginia. Founded in 1971 by Jerry Falwell Sr. and Elmer L. Towns, Liberty is among the world's largest Christian universities and the largest private non-profit universities in the United States by total student enrollment." Per Kline, "The nonprofit shadow government that ran the election to benefit Biden also partnered with Big Tech to censor speech to help Biden. These nonprofits received billions of $ and talent from the left to corrupt the election!" Recall that the Modular Home Builders Association's Tom Hardiman said early on that the Biden Administration was engaged in "political payoffs." Keep the moat process and iron triangle in mind.  Following this first segment, the manufactured housing market report segment for 10.3.2022 follows.
They're doing it again! Now its with BidenBucks (your tax $) and not Zuckerbucks. Same nonprofit players, same objective – get government to achieve partisan goals – rather than having government to be the objective manager of the election. #BidenBuckshttps://t.co/LOT7Z1Y00C

— Phillip Kline (@PhillDKline) October 4, 2022
The nonprofit shadow government that ran the election to benefit Biden also partnered with Big Tech to censor speech to help Biden. These nonprofits received billions of $ and talent from the left to corrupt the election!https://t.co/yDh9hSpWot

— Phillip Kline (@PhillDKline) October 2, 2022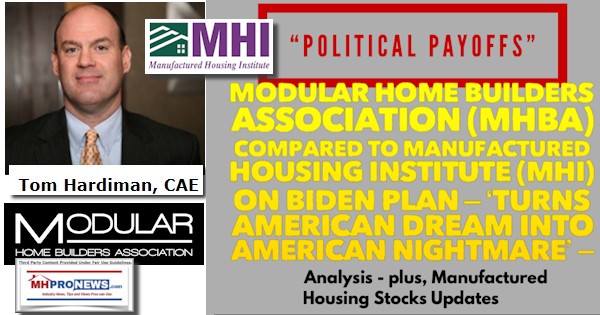 With that backdrop, the following is from the WND NewsCenter to MHProNews.
WND
House GOP warning: Biden illegally using tax money to boost Dem votes
'We want to ensure he's not diverting resources away from important programs'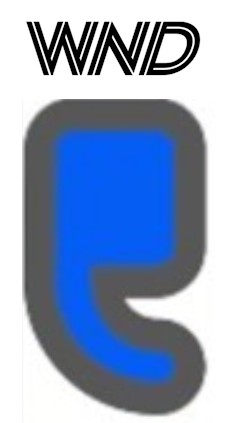 By Bob Unruh
Published October 3, 2022 at 12:01pm
The midterm elections are just weeks away, when control of the U.S. House and Senate will be decided, and possibly the future of many of Joe Biden's more extreme agendas, and warnings are being issued that he – and leftists in the nonprofit world – may use tax dollars or tax-exempt funding to boost his party's turnout.
A new report in Just the News explains those actions would be taken "under the guise of protecting 'democracy.'"
The concerns focus on Biden's executive order from last year called "Promoting Access to Voting" in which he demanded that federal agencies work on ways for them to participate in the political process – and then submit their plans to his Domestic Policy Council.
Republicans in Congress already have written to 12 federal agencies and Biden's appointees, Office of Management and Budget Director Shalanda Young and Domestic Policy Council Director Susan Rice, with their concerns about possibility of inappropriate election interference and influence.
"Federal agencies should be focused on serving the American people by fulfilling their respective missions, not engaging in the Biden administration's political activities," wrote nine GOP House committee ranking members in a statement that followed the letters to the agencies.
"At a time when our nation is facing many crises, we want to ensure that President Biden is not diverting resources away from important programs that fall directly under our congressional oversight," the Republicans said.
Just the News reported one of the big questions is how the federal departments can be involved in Biden's political schemes and not have employees violate the Hatch Act, which bans federal workers from using their titles or positions if they get involved in political events.
Phill Kline, of The Amistad Project which has focused on election integrity in multiple ways, warned, "Biden is revving up his reelection campaign with federal agencies."
He said the political planning is being pushed by "Biden Bucks," alluding to "Zuckerbucks," the approximately $400 million from Facebook founder Mark Zuckerberg provided to left-leaning foundations that in turn gave it to mostly leftist local election officials to recruit votes from Democrat strongholds in 2020.
One side wants to strengthen and enforce election laws and apply them equally to everyone.

The other side wants to ignore election laws they don't like and turn government workers into partisan activists.

Who's the real "threat to democracy"?

— Phillip Kline (@PhillDKline) September 28, 2022
WND has reported on the leftist influences on the 2020 vote, including Zuckerberg's money, which already has prompted a complaint suggesting he and his wife, Priscilla Chan, be investigated and charged, if counts are appropriate, for their influence on the election results.
And GOP House leader Kevin McCarthy has accused Zuckerberg of colluding with the FBI to change the victor from President Donald Trump to Democrat Joe Biden.
That was because Zuckerberg admitted that he ordered accurate but very damaging information about the Biden family's international business operations suppressed in the days before the 2020 vote.
"The FBI colluded with Big Tech to silence news stories weeks before the 2020 election in an attempt to control your access to information," McCarthy charged. "Democrats in Congress have been intentionally ignoring the facts. When Republicans are back in charge, we will hold all of them accountable."
Widespread outrage erupted instantly when Zuckerberg, in an interview, confessed that his company had, in fact, censored accurate reporting about Hunter Biden's laptop, which contained massive amounts of information about the family's scandals, including overseas business operations that sometimes involved America's enemies and appeared to have provided profits to Joe Biden.
Then, of course, there was that estimated $400 million or so that Zuckerberg used to influence the results, which was given to foundations which used their leftist agenda to promote their favored results.
Zuckerberg's money, by the way, was handed out outside the regular election spending channels, and was not subject to any oversight, as other campaign funding is.
Just the News explained Biden Bucks "are funding efforts similar to those funded privately in 2020 in the name of pandemic safety, the president is using taxpayer money under the pretext of democratic participation, according to Kline."
He said if the intent behind the executive order is to target a voter profile that benefits one political party at the expense of another, it's illegal.
He said the challenge remains to prove intent, and Biden's administration is "trying to disguise" its agenda, the report said.
"The 2020 election yielded 'enough evidence to prove intent,' said Kline, as sophisticated technology was used 'in certain areas to find Democratic voters to help turn them out while ignoring Republican profiles,'" the report said.
Kline pointed out there's evidence appearing that leftists want to do the same thing in 2022.
He said Biden's executive [order] could be facing a court challenge.
But even those resources are not always sufficient to correct illegal behavior, he said.
In Wisconsin, for instance, there was massive use of mail ballot drop boxes in 2020, but the state Supreme Court ruled they were illegal. However, while they are banned from future elections, there was no option for any correction to the illegal influence, and the likely impact on the election results, from 2020.
He suggested voters groups be given standing to challenge such illegal actions, and evidence of problems should be addressed before elections – not left until after.
Biden's executive order regarding voter registration "is nearly identical to a federal election takeover plan crafted by the radical left-leaning group known as Demos," Republicans in Congress have explained.
The report explained that's a nonprofit that by law is allowed to do voter education but it banned from programs that "favor" one candidate or another. ##
Additional Information with More MHProNews Analysis and Commentary in Brief 
See the related reports, follow the money and connect the dots.
FOLLOW the MONEY COVID: Billionaires' Profits & Government Debt, Poverty Soared Warren Buffett Ally Bill Gates, Others Oligarchs Examined by Historian Hanna Herland in Fact-Backed Op-Ed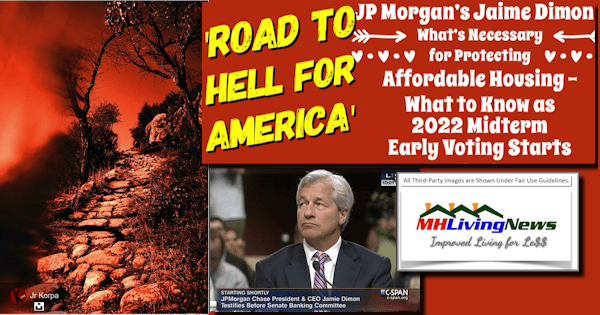 Washington D.C. Updates on DOE 'Energy Assault' HUD is 'Already Moving' on DOE Standards MH Financing MHARR White Paper 'Validated' Again and More – MHI Side of Story, Facts & Analysis
Building Generational Wealth by Lowering the FHA's MIP – Manufactured Housing Institute, MBA, NAHB, NAR Joint Request Unpacked in BS Detecting Friday Follies; plus MHVille REITs, Stocks Update
Update 10.4.2022 at 8.14 AM ET.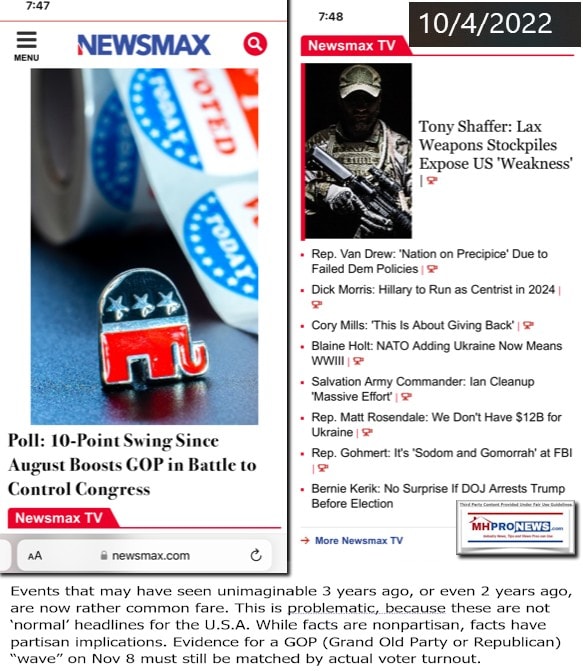 Examining Joe Biden's White House FACT SHEET on 'Executive Order on Promoting Competition in the American Economy' – EO #14036 – plus Sunday MHVille (Manufactured Home Industry) Headlines in Review
IPS GILDED GIVING 2022-'Wealth Inequality Distorts Philanthropy Imperils Democracy' Reports Finger Warren Buffett, Bill Gates, More Philanthro-Feudalism Linked Billionaires; plus MHVille REITs, Stocks Update
Understanding Crony Corporate, Paltering Media, Washington D.C. Reality Check with B.S. Decoder Ring – Sunday Satire on National, Affordable Housing Issues, with Weekly MHVille Headlines Review
Daily Business News on MHProNews Markets Segment
NOTICE: Based on feedback, a modification of our Daily Business News on MHProNews recap of yesterday evening's market report is provided. It will still include our left (CNN Business) and right (Newsmax) 'market moving' headlines. The macro market moves graphics will provide context and comparisons for those invested in or tracking manufactured housing connected equities.
Reminder: several of the graphics on MHProNews can be opened into a larger size. Click the image and follow the prompts in your browser or device to OPEN In a New Window. Then, in several browsers/devices you can click the image and increase the size. Use the escape or back key to return.
Headlines from left-of-center CNN Business – from the evening of 10.3.2022
Huge rally
The New York Stock Exchange building is seen, Tuesday, Sept. 27, 2022, in the Financial District of New York.

As the 2022 midterms draw closer, Biden and Democrats are attempting various efforts to stir up their base and encourage or 'buy' votes, such as through the constitutionally questioned student loan forgiveness plan. Democratic House Speaker Nancy Pelosi previously said the plan would require Congressional approval. What happened to that? Who died and made Biden a ruler by fiat? Inflation was running at 9.1 percent the previous month, but many believe that the actual rate of inflation is about double that claim. Yes, gas prices have fallen, due to an apparent drop in global demand as an economic slowdown is taking place. The Washington Examiner said that a historic record 88 percent now thinks that the U.S. is on the wrong track under Biden. As the value of the dollar erodes, that impact should be considered when looking at stock market performance. Note: depending on your browser or device, many images in this report can be clicked to expand. Click the image and follow the prompts. To return to this page, use your back key, escape or follow the prompts.

Stocks start October strong. The Dow is up sharply, despite weak economic data

Why Elon Musk is no longer Wall Street's darling
Welcome to the fourth quarter. Expect more gloom but less doom
Bah humbug: Expect to shell out more for a Christmas tree this year
Credit Suisse stock falls to fresh record low as investor concerns mount
Kim Kardashian charged by SEC, pays $1.3 million fine
5 signs the world is headed for a recession
How your paycheck could lead the US into a recession
How to protect your 401(k) in a bear market
United Airlines suspending service at JFK Airport
Trader Joe's finally brings back free samples
KFC is bringing back a fan-favorite menu item
Amazon debuts new shopping portal for customers on government assistance
com's billionaire founder settles rape lawsuit two days before US trial
Another major brand is discounting its extra inventory
Content by The Ascent
It's official: now avoid credit card interest into 2024
Risk Takers 2022: 12 leaders. 9 big bets. See this year's list.
A surprisingly hard part of retirement: Spending what you worked so hard to save
Exclusive: Taco Bell is enlisting Pete Davidson to help apologize for its breakfast menu
MARKETS
IAN'S AFTERMATH
Flooded and damaged Strawberry fields at Wish Farms in Duette, FL.
Florida farms are underwater, pushing back critical planting season
Hurricane Ian could be Florida's costliest storm ever
Florida's messy home insurance market is to get worse
Hurricane Ian could push food prices even higher
Video shows $1 million car underwater after hurricane
AIR TRAVEL
SEATTLE, WA – JUNE 18: A Boeing 737 MAX 10 airliner taxis at Boeing Field after its first flight on June 18, 2021 in Seattle, Washington. The 737 MAX 10 is Boeing's newest model since regulators cleared the 737 MAX to fly again in November 2020. (Photo by Ellen Banner-Pool/Getty Images)
Boeing to pay $200 million for misleading public about the 737 Max
United CEO on air traffic controllers: 'They need more'
Airline asked executives to help as baggage handlers
It's a great time for airlines, but the worst for passengers
Airline passengers irked over flight cancellations
WHAT TO WATCH
This refrigerator wants to turn drab kitchen appliances into art

"In the business world, the rear-view mirror is always clearer than the windshield." – Warren Buffett. That begs a key question. Why don't more people LOOK at the rearview mirror so they can learn more about the patterns that influence what's ahead? Note: depending on your browser or device, many images in this report can be clicked to expand. Click the image and follow the prompts. To return to this page, use your back key, escape or follow the prompts.

Big tech becomes new player in watching live sports

Half human-looking robot breaks speed record
Traders work on the floor of the New York Stock Exchange (NYSE) in New York City, U.S., September 26, 2022.
Markets expert: It's time to play defense
Study reveals how long it will take to close the gender gap
Headlines from right-of-center Newsmax 10.3.2022
Poll: 10-Point Swing Since August Boosts GOP in Battle to Control Congress
Republicans have gained 4% in the poll, up from 43% preferring GOP control in August, while Democrats dropped 6% from 50% in August to 44% now, according to the university. While Democrats have been campaigning for the midterms with many social issues like abortion and climate change, the GOP has stayed focused on the economy, crime, and immigration, the university said in a news release. [Full Story]
Newsmax TV
Tony Shaffer: Lax Weapons Stockpiles Expose US 'Weakness' | video
Blaine Holt: NATO Adding Ukraine Now Means WWIII | video
Salvation Army Commander: Ian Cleanup 'Massive Effort' | video
Rep. Matt Rosendale: We Don't Have $12B for Ukraine | video
Rep. Gohmert: It's 'Sodom and Gomorrah' at FBI | video
Bernie Kerik: No Surprise If DOJ Arrests Trump Before Election
Blaine Holt: Russia Using Nord Stream to Start WWIII | video
Rep. Norman: Ian a Blow to Those Already Suffering | video
Rep. Burchett: Bill to Target Gender-Affirming Care | video
More Newsmax TV
Newsfront
Trump Sues CNN for Defamation, Saying It Aims to Thwart '24 Run

In instances such as Apollo, Berkshire Hathaway, Blackstone or others, manufactured housing may only be part of their corporate interests. Note: depending on your browser or device, many images in this report can be clicked to expand. Click the image and follow the prompts. To return to this page, use your back key, escape or follow the prompts.

Former President Donald Trump has filed suit against CNN for defamation, according to a Bloomberg news service report. It said the ex-president claims the cable news network has escalated a campaign of libel and slander against him because it fears he'll run for re-election…… [Full Story]

Supreme Court Turns Away Challenge to Vaccine Rule for Health Workers
The U.S. Supreme Court on Monday declined to hear a challenge by [Full Story]
Related
Supreme Court Will Review Section 230 for Big Tech
Supreme Court Rejects Challenge to Ban on Gun 'Bump Stocks'
New SCOTUS Term Puts Conservative Majority in Spotlight for Affirmative Action, Voting, Gay Rights Cases
Supreme Court Gets Back to Work With a Pivotal Environmental Case
CDC Ends Country-specific COVID Travel Health Notices
The Centers for Disease Control and Prevention (CDC) said on Monday [Full Story]
Ukraine Makes Sweeping Advances, Kherson May Fall – Russian Collapse Possible
Ukrainian troops continued to push forward Monday with their [Full Story]
Related
Ukraine: $35 Billion in Environment Damage From Russia's Invasion
Russian Nuclear Train Move Prompts Fears of War Escalation
EU to Train Up to 15,000 Ukrainian Soldiers
Russia Claims US Price-Gouging LNG After Gas Leaks |video
Saudi Leader, Abramovich Played Key Role in Ukraine Russia Prisoner Swap
US to Send Mobile Rocket Launchers to Ukraine in $625M Aid Package
VP Harris Proves Critics Right With NKorea Gaffe
Sometimes the experts are right. Foreign policy experts say Vice [Full Story] | Platinum Article
China: US 'Fanning the Flames' of Nuclear War If Ukraine Joins NATO
China threatened the United States this weekend over the prospects of [Full Story]
Iran Supreme Leader Blames US, Israel for Mahsa Amini Protests
Iran's supreme leader Ayatollah Ali Khamenei on Monday accused [Full Story]
Hurricane Ian Could Cost Insurers $57 Billion
Insurers are bracing for a hit of up to $57 billion as they try to [Full Story]
Related
Fort Myers Beach Residents May Be Homeless for 'Months'
Biden: Puerto Rico Hasn't 'Been Taken Very Good Care Of'
Salvation Army to Newsmax: Ian Cleanup 'Massive Effort' |video
Biden to Announce $60M in Hurricane Aid for Puerto Rico
Hurricane Ian Death Toll, Costs Continue to Rise
Judge Denounces Yale Cancel Culture, Refuses to Hire Grads
A federal appellate judge confirmed that he will no longer consider [Full Story]
Dow Soars 765 Points for 2nd Best Day of 2022
Wall Street rallied to its best day since late July as falling bond [Full Story]
Report Hits Women's Soccer Coaching For Abuse, Sexual Misconduct
An independent probe into U.S. women's professional soccer found [Full Story]
Tillerson Takes Stand at Trump Ally Barrack's Foreign Agent Trial
Former Secretary of State Rex Tillerson took the stand on Monday as a [Full Story]
Florida Will Cover Homeowners Cost to Install Solar
Smart Lifestyle Trends
Oath Keepers' Jan. 6 Trial Begins
The trial of five members of theOath Keepers opened Monday with [Full Story]
Montana Judge Knocks Down Republicans' Tighter Voting Laws
A Montana judge struck down as unconstitutional three laws that [Full Story]
Former Jihadist: Death for 9/11 Prisoners, No Plea Deal
A rehabilitated former Islamic jihadist who was convicted on [Full Story] | Platinum Article
Interior Dept to Require Body Cams for Law Enforcement
The U.S. Interior Department on Monday launched a set of new policies [Full Story]
US to Limit China AI, Supercomputing: New York Times
The United States is expected to announce new measures restricting [Full Story]
Iran's Khamenei Blaming US for 'Planned' Protests
Iran's supreme leader gave strong backing to security forces [Full Story]
Related
White House Criticizes Crackdowns on Peaceful Protests in Iran
FBI: No Credible Threats to Election Systems
Russia and China are among foreign adversaries spreading [Full Story]
UK PM Truss Forced to Pivot on Tax Cuts for Wealthy
British Prime Minister Liz Truss was forced Monday into a humiliating [Full Story]
Economic Issues Hurt Dems in Midterms: Monmouth Poll
Economic issues are more important factors than social issuesin the [Full Story]
Trump Hails Bolsonaro After Brazil Elections Head to Runoff
Former President Donald Trump tweeted a congratulatory message to [Full Story]
Sen. Collins 'Wouldn't Be Surprised' If Lawmaker Killed
An alarming surge in threats and confrontations has elected lawmakers [Full Story]
US Munitions 'Dangerously Low' Under Biden Drawdowns: Report
Presidential drawdowns for military aid to Ukraine has left the [Full Story]
Vans of New York Migrants Sent to Florida to Help Ian Cleanup
Illegal migrants in New York City headed to Florida during the [Full Story]
'Historic' OPEC+ Cut Could Push Oil Back to $100
The OPEC+ group of oil producers is discussing output cuts of more [Full Story]
Philippines, US Kick Off Naval Exercises Amid China Tension
The armed forces of the United States and Philippines launched two [Full Story]
SEC Charges Kim Kardashian $1 Million Fine for Touting Crypto
The U.S. Securities and Exchange Commission charged reality [Full Story]
In Hurricane Ian's Wake, Dangers Persist, Worsen in Parts
Days after Hurricane Ian carved a path of destruction from Florida to [Full Story]
Russia Admits Annexed Regions' Borders Are Contested
Three days after moving to annex four regions of Ukraine, the Kremlin [Full Story]
Democrats Losing Edge in Senate Polling
The Democrat Senate nominees in both Wisconsin and Pennsylvania, [Full Story]
More Newsfront
Finance
Supreme Court Will Review Section 230 for Big Tech
The Supreme Court agreed to take up two cases that could potentially challenge antitrust protections for Big Tech companies…. [Full Story]
Meatpacker JBS to Close US Plant-Based Foods Business
U2's Bono to Promote Memoir With 14-City Tour
Global Recession Can be Avoided With Right Fiscal Policies: IMF's Georgieva
Fed's Williams: More Work to Cool Inflation
Health
An Apple a Day Just Might Keep the Doctor Away
It's apple season, and according to data from the U.S. Apple Association, the 2022-2023 production will exceed 10.7 billion pounds of fruit. Whether you get your apples from a farm, farmer's market, or supermarket, it's beneficial to add them to your shopping list. According… [Full Story]
5 Drinks That Boost Your Gut Health and Immune System
Scientists Uncover Brain Secret of 'Super-Agers'
Thousands of Cancer Patients Died From COVID Complications: Study
Study: Vitamin Supplements May Help Treat Cystic Fibrosis
===================================
NOTE 1: The 3rd chart above includes the Canadian stock, ECN, which purchased Triad Financial Services, a manufactured home industry lender
NOTE 2: Drew changed its name and trading symbol at the end of 2016 to Lippert (LCII).
NOTE 3: Deer Valley was largely taken private, say company insiders in a message to MHProNews on 12.15.2020, but there are still some outstanding shares of the stock from the days when it was a publicly traded firm.  Thus, there is still periodic activity on DVLY.
Note 4: some recent or related reports to the equities named above follow.
Triad Financial Services Q2-2022 FINANCIAL RESULTS, per ECN Capital – Several Bright Spots in Manufactured Home Market Highlighted, Including Communities, Retail, Land-Home, Floor; MHStocks Update
'Blackrock Weaponizing ESG'– State AGs Probe MHCommunities Owner, Private Equity Giant Blackrock on Possible Antitrust, Securities, Fiduciary Violations, See AGs' Document; plus MHStocks Update
Cavco Quarterly Results, Facts, and Trends Include SEC Suit Update, Manufactured Home Production Volumes, Financial Figures, Corporate Data and Manufactured Housing Analysis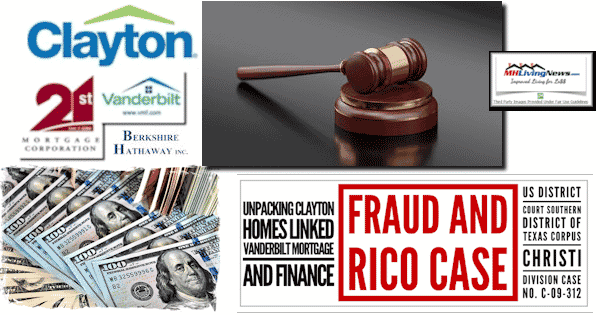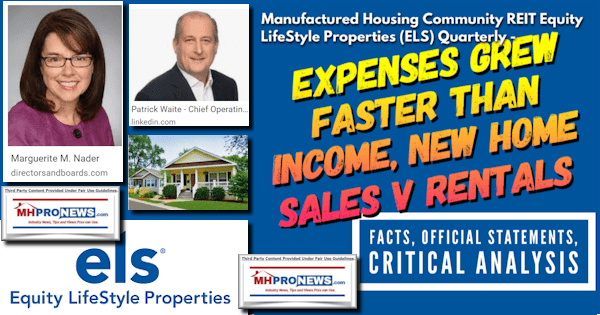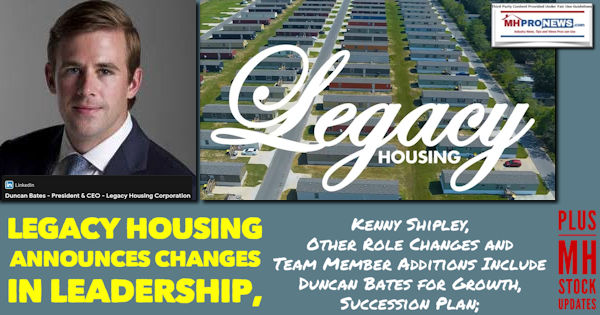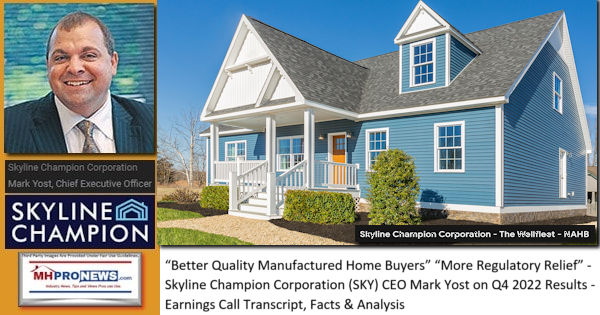 Manufactured Home Communities (a.k.a. 'Mobile Home Parks' – SIC) – Exploring UMH Properties; Fellow Manufactured Housing Institute Member Yes! Communities Suits and Settlements; plus MH Markets Updates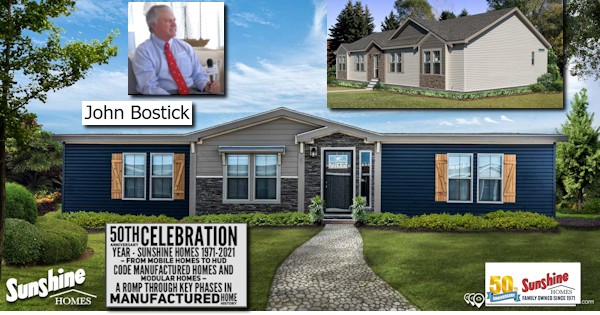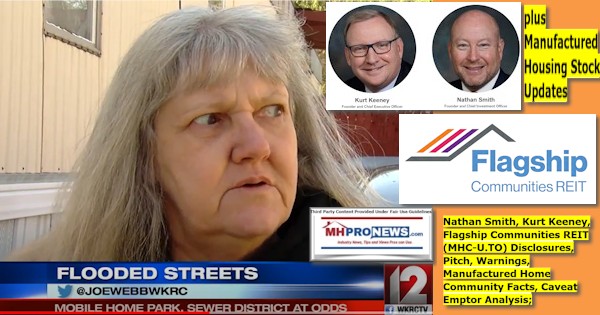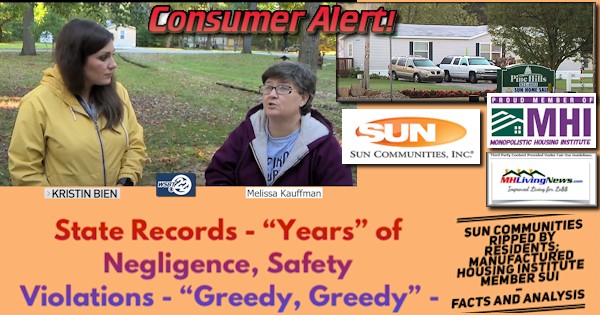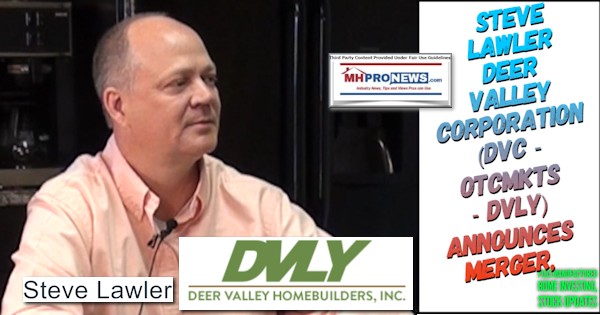 2022 …Berkshire Hathaway is the parent company to Clayton Homes, 21st Mortgage, Vanderbilt Mortgage and other factory-built housing industry suppliers.
· LCI Industries, Patrick, UFPI, and LP each are suppliers to the manufactured housing industry, among others.
· AMG, CG, and TAVFX have investments in manufactured housing related businesses. For insights from third-parties and clients about our publisher, click here.
Disclosure. MHProNews holds no positions in the stocks in this report.
· For expert manufactured housing business development or other professional services, click here.
· To sign up in seconds for our industry leading emailed headline news updates, click here.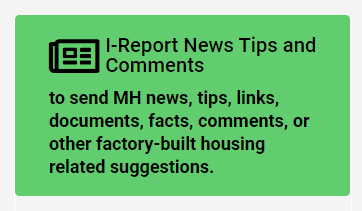 That's a wrap on this installment of "News Through the Lens of Manufactured Homes and Factory-Built Housing" © where "We Provide, You Decide." © (Affordable housing, manufactured homes, stock, investing, data, metrics, reports, fact-checks, analysis, and commentary. Third-party images or content are provided under fair use guidelines for media.) (See Related Reports, further below. Text/image boxes often are hot-linked to other reports that can be access by clicking on them.)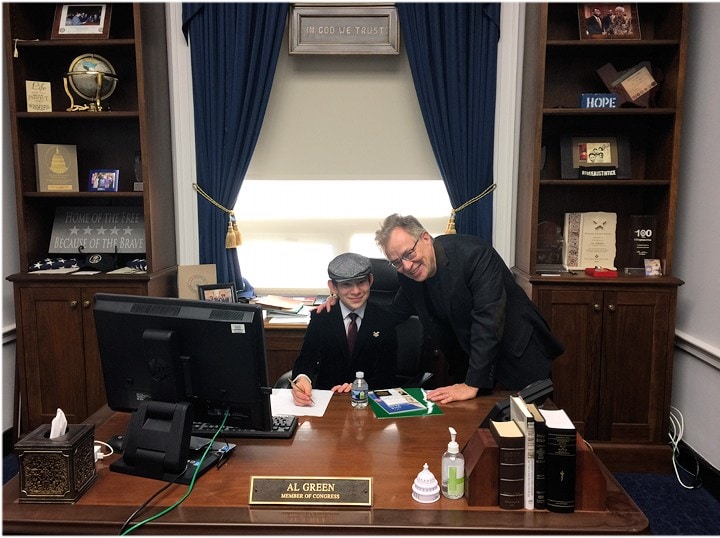 By L.A. "Tony" Kovach – for MHProNews.
Tony earned a journalism scholarship along with numerous awards in history. There have been several awards and honors and also recognition in manufactured housing. For example, he earned the prestigious Lottinville Award in history from the University of Oklahoma, where he studied history and business management. He's a managing member and co-founder of LifeStyle Factory Homes, LLC, the parent company to MHProNews, and MHLivingNews.com. This article reflects the LLC's and/or the writer's position and may or may not reflect the views of sponsors or supporters.
As Conventional Housing Slides, Manufactured Housing Sales Continue Mo – State-by-State and National Data June 2022 – Facts, Forecast, and Analysis; plus MHVille REITs, Stock Market Update
Factual and Viewpoint Insights from August 2022 in MHVille Manufactured Housing Pros, Public Officials, Investors, and Curious People Seeking Affordable Manufactured Home Knowledge and Trends