Few things better exhibit the Warren Buffett led Berkshire Hathaway "moat" in manufactured housing than Clayton Homes and their related lenders domination of the manufactured home lending market. Those words are not found in either the Ginnie Mae press release or in Manufactured Housing Association for Regulatory Reform statement dated 7.28.2022, both of which are found below. Those news releases will be followed by additional information that include more facts, expert viewpoints, analysis, and commentary. The Daily Business News market report segment of this Manufactured Home Pro News (MHProNews) report will as usual be the finale with a snapshot of where the markets' various equities, REITs, and indices stood at the closing bell.
JULY 28, 2022
 TO:       MANUFACTURED HOUSING POST-PRODUCTION SECTOR 
               (RETAILERS, COMMUNITIES AND FINANCE COMPANIES)
FROM: MARK WEISS
RE:      GINNIE MAE SEEKS INPUT ON FHA TITLE I
             MH PROGRAM AND EGREGIOUS 10-10 RULE
Following an MHARR meeting with senior Government National Mortgage Association (Ginnie Mae) officials on February 10, 2022 to address the near-collapse of the Federal Housing Administration (FHA) Title I manufactured housing program and the role of Ginnie Mae's egregious "10-10" rule in leading to that collapse, Ginnie Mae has now issued a Request for Input (RFI) (copy attached) seeking comments from interested parties with respect to the revitalization of the Title I program and changes to "issuer eligibility requirements" (i.e., the 10-10 criteria).
As was noted in a February 14, 2022 MHARR memorandum concerning the Ginnie Mae meeting, that meeting followed a written MHARR request to then-newly confirmed Ginnie Mae President, Alanna McCargo, to "either repeal or reform" the 10-10 rule, which "for more than a decade has severely restricted utilization of the Title I program for manufactured home personal property … loans." During the meeting, "MHARR's representatives stressed that "given President Biden's stated commitment to supporting the availability of affordable housing for all Americans, as well as housing equity … the restrictive 10-10 rule, which benefits just [a few] large finance companies while excluding many others from participation in the FHA Title I program, is a failed policy relic that must be rescinded."
And now, in its July 27, 2022 RFI, Ginnie Mae, as a threshold matter, admits – correctly, and as asserted by MHARR — that its Title I manufactured housing program is "uncompetitive in today's market." More importantly, though – and again consistent with MHARR's stated position at the February 10, 2022 meeting – the RFI seeks specific input concerning "current issuer eligibility requirements" (i.e., the 10-10 rule) and "changes" to those requirements that "would expand the universe" of participating program lenders.
The issuance of the RFI, accordingly, is not only a direct outgrowth of persistent MHARR advocacy, but also tacit (if not, indeed, explicit) acknowledgment by Ginnie Mae of:
(1) the validity of MHARR's position and assertions; and
(2) the absolute need for substantive change to the 10-10 rule and potentially other aspects of the Title I program in order to revitalize that program and advance President Biden's affordable housing objectives.
In this regard, Ginnie Mae deserves credit for – at a minimum – recognizing the overriding importance of personal property/chattel lending to the HUD Code manufactured housing market and seeking to increase the availability of such financing, all of which stands in sharp contrast with the dithering and misdirection practiced by Fannie Mae and Freddie Mac under the statutory Duty to Serve mandate.
Again, given the importance of this matter, MHARR will submit responsive comments to the RFI, and urges other industry members to do the same in advance of the September 26, 2022 comment deadline. MHARR will use its best efforts to submit comments at an early date and make those comments available to industry members to utilize as they see fit. In its comments, MHARR will urge Ginnie Mae, among other things, to scrap the 10-10 rule and adopt program criteria that will promote full market-significant participation and competition within the Title I program, and urges other industry members to do likewise.
MHARR will continue to keep you advised on this matter as further developments warrant.
cc: HUD Code Industry Manufacturers
Attachments ##
MHARR Meets with Senior Ginnie Mae Executives to Seek Elimination of Destructive "10-10" Rule
The prior MHARR meeting referenced in their release is linked above. Another meeting by MHARR leadership on the burdensome 10-10 issue is found in the report linked below.
MHARR Urges New Ginnie Mae President to Restore Support for – and Integrity of – Manufactured Home Consumer Lending
Next is the Ginnie Mae release mentioned by MHARR. It touts the oft-questioned Biden-Harris "Housing Supply Action Plan" which MHProNews has previously provided, fact-check and offered manufactured home industry relevant commentary. More on that will follow their communique.
Press Release​s​
Ginnie Mae Solicits Feedback on Enhancements to the Title I Manufactured Housing Program
Contact: Ginniemaecommunications@hud.gov
Published Date: 7/27/2022 9:40 AM
WASHINGTON, D.C. – Today, Ginnie Mae, in coordination with the Federal Housing Administration (FHA), published a Request for Input (RFI) on enhancements to the Title I Manufactured Home Loan Program. The RFI follows publication earlier this year of the Biden-Harris "Housing Supply Action Plan" and the Department of Housing and Urban Development's FY 2022-2026 Strategic ​Plan, each of which identifies manufactured housing as an important means of increasing the supply of affordable housing.

The RFI seeks input on how both the FHA Title I manufactured housing program and the Ginnie Mae securitization program that supports it can be made more competitive, and references specific program features such as loan limits or lender eligibility requirements. It also seeks commentary on how proposed changes would improve the financing market for manufactured housing.

"Enhancing the ability of consumers to efficiently and affordably access financing for manufactured homes is critical to increasing production of this important asset class and boosting housing supply," said Executive Vice President and Chief Operating Officer Sam Valverde.

Responses to the RFI are due September 26, 2022.

About Ginnie Mae

Ginnie Mae is a wholly owned government corporation that attracts global capital into the housing finance system to support homeownership for veterans and millions of homeowners throughout the country. Ginnie Mae MBS programs directly support housing finance programs administered by the Federal Housing Administration, the Department of Veterans Affairs, the Department of Housing and Urban Development's Office of Public and Indian Housing and the Department of Agriculture Rural Housing Service. Ginnie Mae is the only MBS to carry the explicit full faith and credit of the United States government. ##
Additional Information with More MHProNews Analysis and Commentary
First, as a programming note, MHProNews has obtained the latest from the Manufactured Housing Institute (MHI) for a reliable source. Watch for our report and analysis on that in the coming days.
Next, the MHARR item above mentioned their previous meeting with Ginnie Mae. This is significant for reasons illustrated by affordable housing and manufactured home advocate at Prosperity Now, Doug Ryan. Rephrasing, Ryan pointed out in an article on American Banker that MHI is acting as tool for Clayton Homes and their affiliated manufactured home lenders. MHI's Lesli Gooch, now their CEO, responded to Ryan's allegations by denying them. But since those dueling columns occurred, the evidence suggests that time has tended to reveal that Ryan's remarks were correct.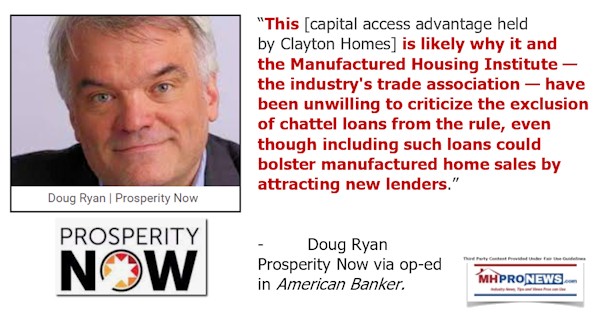 The Ginnie Mae 10-10 rule is effectively a parallel to what has been happening with the Fannie Mae/Freddie Mac/FHFA Duty to Serve (DTS) manufactured housing.
Berkshire Hathaway owned Clayton's sister brand, 21st Mortgage Corporation – which 'serves' manufactured housing independents – reportedly all but ceased offering FHA Title I loans a few years ago. Meanwhile, Clayton's captive lender, Vanderbilt Mortgage and Finance (VMF) still offers Title I personal property loans. Why does Clayton get to benefit from FHA Title I, but much of the balance of the manufactured home industry does not?
Indeed, the 10-10 rule is designed to require and maintain capital in order to originate and service FHA Title I loans. Doesn't that sound like it was made to fit Berkshire brands that have the capital to do so? It is thus, as noted at the top, an apparent example of the Buffett moat and the Iron Triangle in action.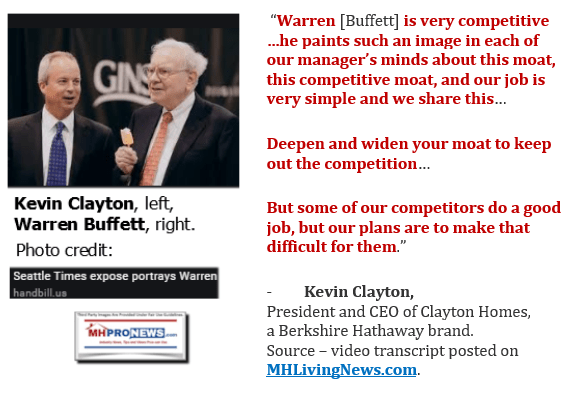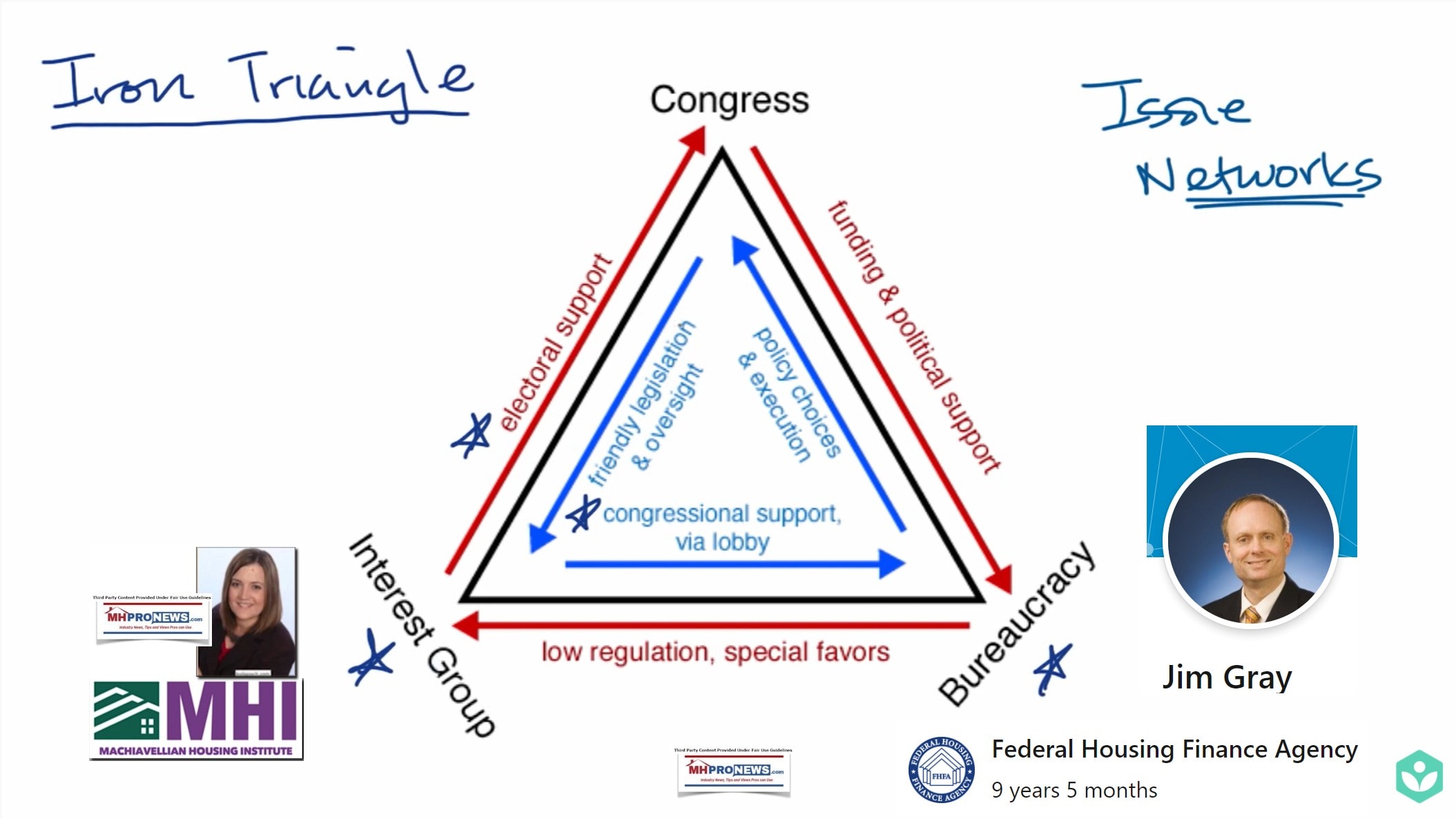 The Ginnie Mae guidance on FHA Title I loan pools was dated 10.1.2010, after the manufactured housing meltdown (see download here). Here is how it states the 10/10 requirement it established: "All approved Issuers must meet and maintain a minimum adjusted net worth valuation (as calculated in accordance with the HUD Audit Guide), plus $10 million, as calculated in accordance with the HUD Audit Guide, plus funds equal to 10% of each of the following
(1) all MH MBS outstanding;
(2) the Issuer's outstanding Commitment Line balance, and
(3) the Issuer's outstanding pool balances for all other Single family and multifamily pools."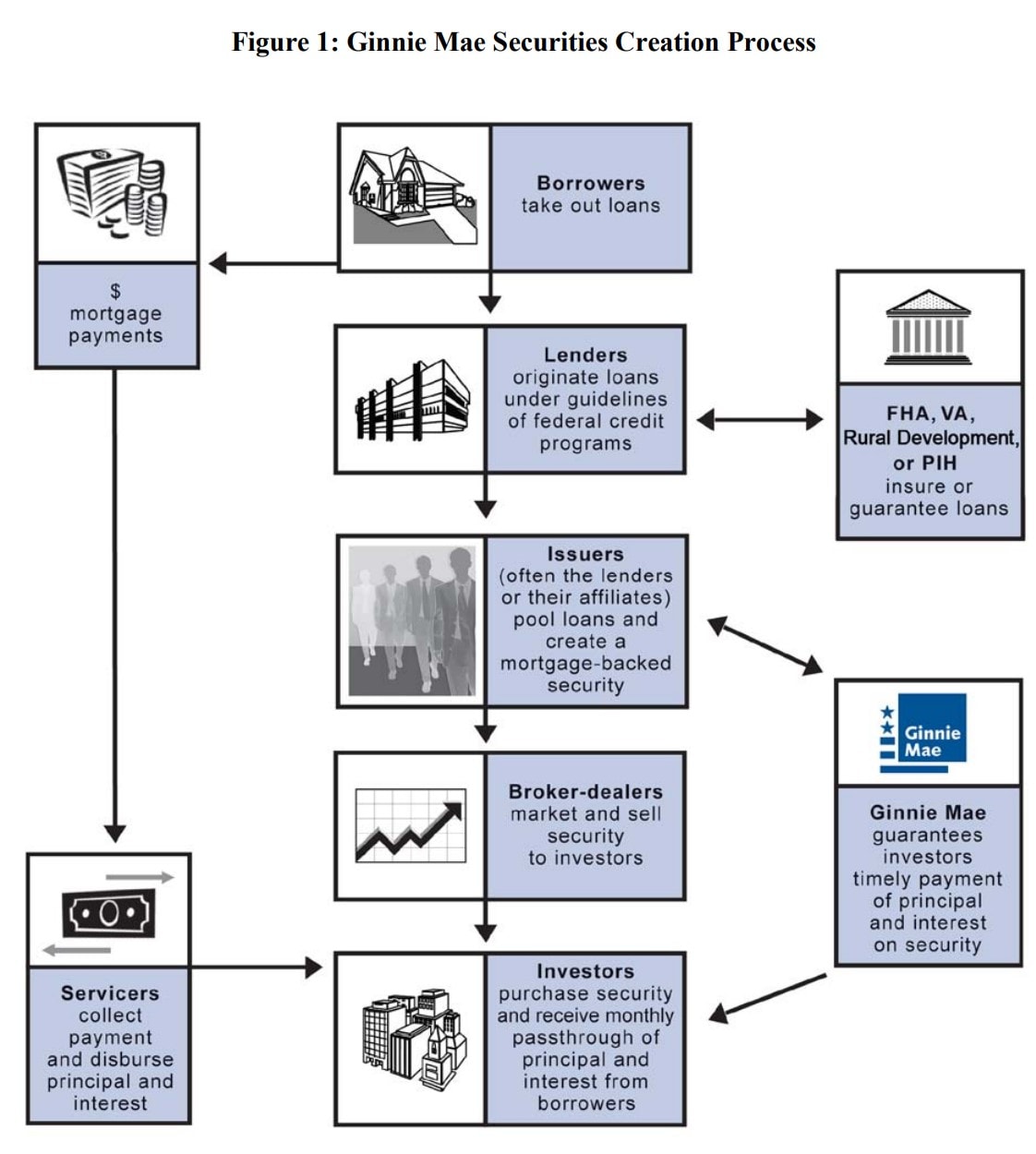 At this time, the 3 best known programs are connected to Berkshire Hathaway owned brands or with Cavco Industries affiliated lender, Country Place. Recall that Cavco was 'grown' under the leadership of Joseph "Joe" Stegmayer, who is an ex-Clayton Homes division president. Recall too that Stegmayer reportedly settled with the Securities and Exchange Commission (SEC).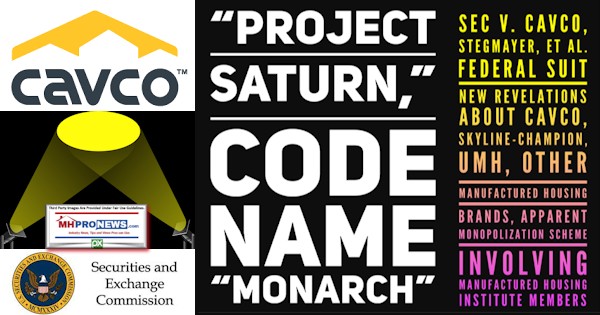 Fresh Cavco Industries Investigation Announced by Bragar Eagel & Squire (BES) Law Firm, Attorneys Probing Other Companies too; plus Manufactured Home REITs, Equities Daily Business Market Update
ICYMI, a Berkshire owned lender recently settled a racial discrimination and 'redlining 'case with the Department of Justice and the Consumer Financial Protection Bureau (CFPB).  In that reporting, Clayton and their affiliated lenders (i.e.: 21st and VMF) were mentioned by the Seattle Times and others.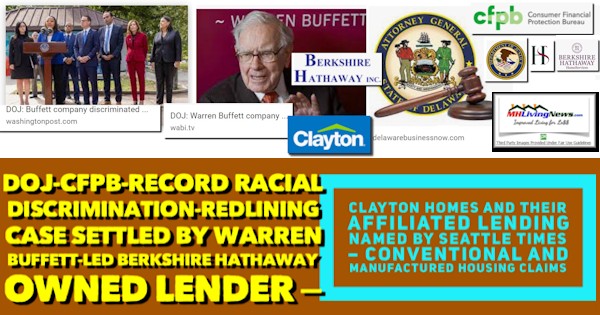 Put differently, it is ONLY the independent producer's association, MHARR, that appears to be authentically advocating for renewed or new avenues for more manufactured home lending. By contrast, MHI has been preening and posturing for over a decade on the Ginnie Mae, DTS, and other issues.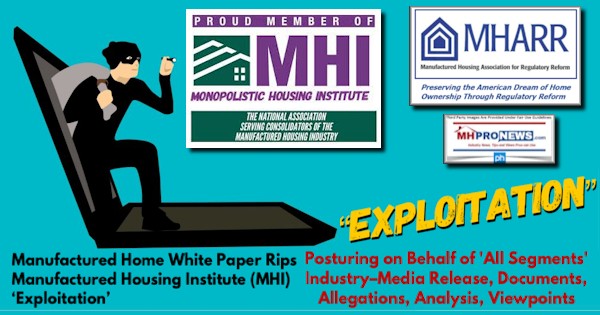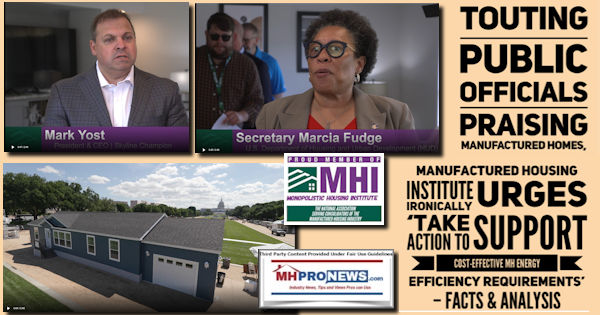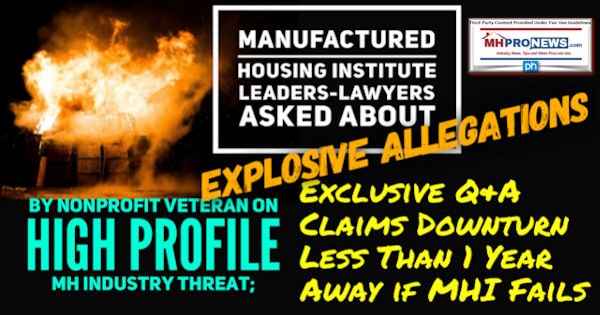 Is there any serious doubt that if Berkshire seriously desired more lending options – i.e.: DTS or Ginnie Mae/FHA Title I loans – that the federal bureaucracy would find its way to his preferred outcomes?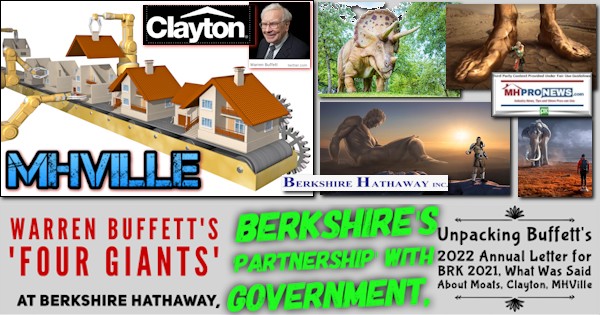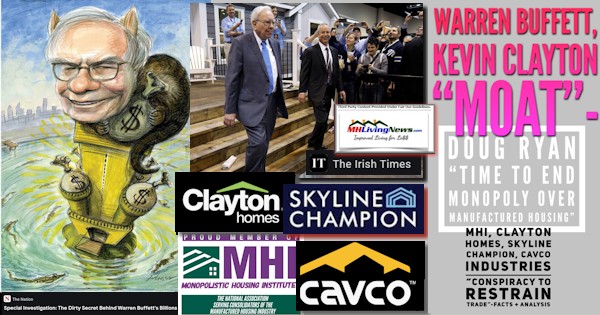 It remains to be seen if Ginnie Mae will be doing more than FHFA in its listening sessions and public comments regarding DTS. But at least MHARR's efforts have opened a door that far larger and deeper pockets MHI has mysteriously managed to be unable to do. Of course, the MHI mystery is answered by the late Senator William Proxmire (WI-D) who coolly observed that there are no coincidences in Washington, D.C. and that to understand the why behind the actions that occur, one must follow the money trail.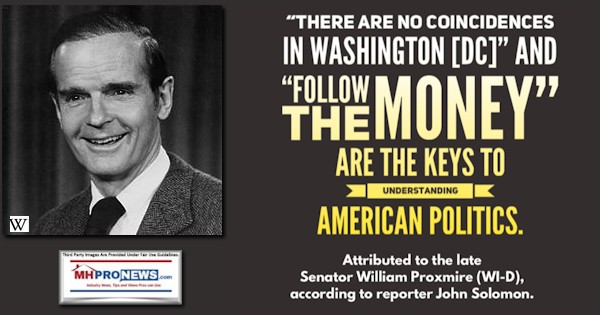 This isn't just a clever conspiracy theory that happens to fit the facts. Months before FHFA announced that neither GSE was advancing their previously announced – and much touted by MHI – DTS "pilot programs" for manufacutred home chattel lending, Tim Williams/21st Mortgage Corp. reportedly told a room with numbers of MHI members that he was glad that the pilot project failed.  That tip proved true months later.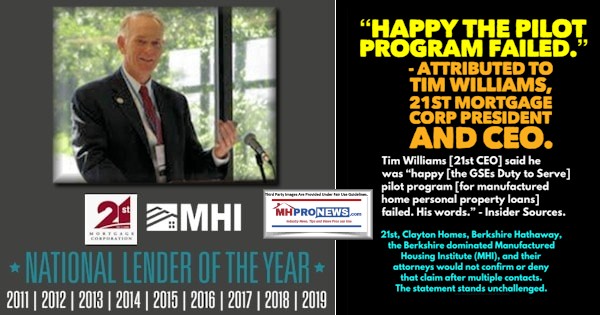 One of the rules of thumb, therefore, that manufactured housing professionals should keep in mind is the following factual/evidence based point. Restricting financing is a moat ploy that has benefited Clayton and its allies while harming the balance of manufactured housing industry independents. Pro-MHI member Andy Gedo said as much in the most authentic debate about the Berkshire moat and how MHI fits into it.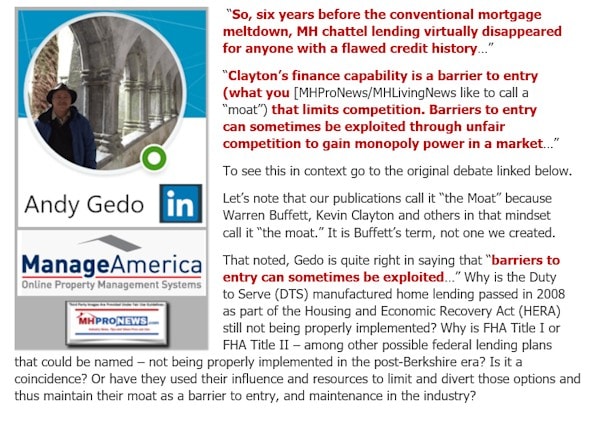 A planned updated deep dive into that issue is planned before the close of 2022. Until then, see the related reports below. Note that the solution to these issues, beyond the types of advocacy provided by MHARR, is the need for state/federal level legal action that should include, but not be limited to antitrust action.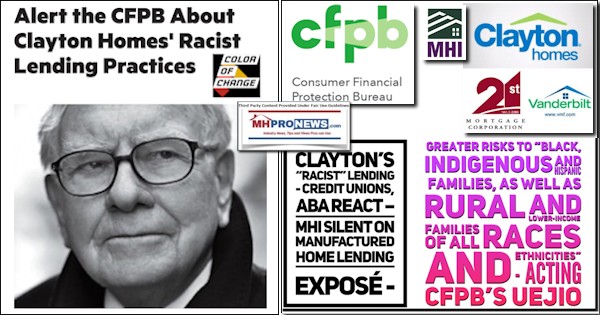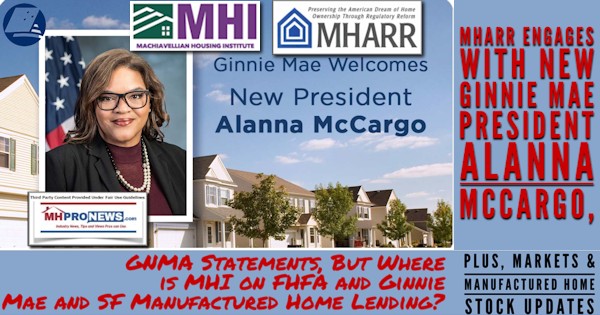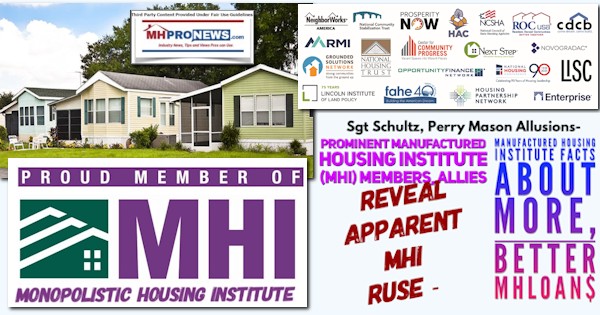 Next up is our daily business news recap of yesterday evening's market report, related left-right headlines, and manufactured housing connected equities.
The Business Daily Manufactured Home Industry Connected Stock Market Updates.  Plus, Market Moving Left leaning CNN and Right-leaning (Newsmax) Headlines Snapshot. While the layout of this daily business report has been evolving over time, several elements of the basic concepts used previously are still the same. For instance. The headlines that follow below can be reviewed at a glance to save time while providing insights across the left-right media divide. Additionally, those headlines often provide clues as to possible 'market-moving' news items.
Market Indicator Closing Summaries – Yahoo Finance Closing Tickers on MHProNews…

Headlines from left-of-center CNN Business – from the evening of 7.28.2022
More for your money
Beef rump steak on black stone table, close-up.
Bigger meal sizes and heaping sides are winning over inflation-exhausted Americans
US economy contracts again, fueling recession fears
Mortgage rates fall as fears about the US economy loom
How is a recession determined?
Why the stock market is so weird right now
Nestlé has kept hiking prices this year
JetBlue announces deal to buy Spirit Airlines
Tiny birth control stock soars following Roe v. Wade overturn
What another Fed rate hike means for you
How to take advantage of rising interest rates
Electric truck maker Rivian laying off 6% of its workforce
Asia's richest woman lost more than half her fortune in China's property crunch
Why Apple can't quit China
Content by The Ascent
It's official: now avoid credit card interest into 2024
Child walking down the aisle of a shop selling "back to school" stationery – stock photo
Last year's backpack: Tapped out families are struggling to pay for school essentials
A long line of cars at a food distribution center in Riverside, California, in July.
This region is suffering from some of the highest inflation in the US
Hershey Co. brand Halloween candy is displayed for a photograph inside a pumpkin themed treat bucket in Tiskilwa, Illinois, U.S., on Sunday, Sept. 20, 2020.
Hershey says it won't be able to meet Halloween demand
A-LISTERS
'Stranger Things' breakout star Joseph Quinn briefly detained at airport
Instagram has a Kardashian problem
Paris Hilton wants to be the 'Queen of the Metaverse'
Watch Lizzo improvise personalized songs for fans
Pete Davidson will no longer fly to space
MONEY TALKS
The CEO of Goldman Sachs says he is worried about a recession
Billionaire says Africa must cut reliance on food imports
The messy world of Elon Musk
Credit Suisse names new CEO as losses mount
Facebook parent posts first revenue decline
Headlines from right-of-center Newsmax 7.28.2022
No Democrat has been reelected president after a recession since Franklin Delano Roosevelt was in office 92 years ago, which could mean bad news for President Joe Biden as the U.S. economy slows and — at least to some, if not to the White House — enters recession territory. [Full Story]
Russian Invasion of Ukraine
Army Tracks Arms Sent to Ukraine in Hopes of Payback
Russia Fines WhatsApp, Snapchat over Data Storage
Moscow's Ex-Chief Rabbi Warns of 'Dark Clouds' for Russian Jews
Lawmaker: More Than 75K Russian Casualties in Ukraine
Russia Steps Up Strikes on Ukraine Amid Counterattacks
Experts: Putin Might Be Saving Aerial Firepower for Attack on NATO
In Rare Contact, US Offers Russia Deal for Griner, Whelan
Russia to NASA: Sticking With Space Station Until at Least 2028
Newsmax TV
Herrell: Biden Crashing Economy Like His Bike | video
Comer: No Faith in Fauci, Calls for Monkeypox Money | video
Carter: Americans Know There's a Recession | video
Dick Morris: Fox's Murdoch Not Hurting Trump With His Attacks | video
Fitzgerald: White House Trying to Avoid Recession Talks | video
Jordan: Jan. 6 Panel 'Caught' in '8 Different Lies' | video
Waltz: Vaccine Mandate May Cost Losing 25K National Guard Troops | video
Newsfront
Supreme Court Justice Alito Mocks Foreign Critics of Abortion Ruling
Conservative U.S. Supreme Court Justice Samuel Alito has brushed off criticism from prominent figures around the world of last month's blockbuster ruling he authored that overturned Roe v. Wade, the landmark 1973 abortion rights decision.In his first public remarks since…… [Full Story]
Video Report: Biden Denying What Is Statistically a Recession
Newsmax Chief White House Correspondent James Rosen covers President [Full Story]
Dick Morris to Newsmax: Fox's Murdoch Not Hurting Trump With His Attacks
Rupert Murdoch's media empire is only hurting itself, not former [Full Story]
Monkeypox Messaging Emphasizes Political Correctness Over Public Health
As public health officials work to contain the spread of monkeypox, [Full Story] | Platinum Article
Trump, National Guard and Jan. 6: The Truth
If former President Donald Trump's word is not enough, an official [Full Story]
Biden to Now Build Portion of Trump's Wall in Arizona
Illegal immigration in Arizona has apparently become so bad even a [Full Story
Newsmax TV Signs With Verizon in Major Deal
Newsmax announced today that it has signed a multi-year carriage deal [Full Story]
Related
Newsmax TV Now Across 3 Continents
Anti-Iranian Protesters Storm Iraq's Parliament
The followers of the influential populist Shiite cleric came by the [Full Story]
'Blue to Red' Sunday on Newsmax Examines Population Shifts
The trend of population migration Democratically dominated blue [Full Story]
More Than Half of Young Adults in the US Have a Chronic Health Condition
Obesity, depression, high blood pressure, asthma: These are just a [Full Story]
Iran Found Liable for Terror Support as Biden Continues Seeking Nuke Deal
Iran is liable for the deaths of American servicemembers and [Full Story] | Platinum Article
Recession Could Feed an Already Vicious Bear Market
The prospect of a U.S. recession could mean more pain for battered [Full Story]
Congress Passes $200B Semiconductor Bill to Compete With China
The U.S. House of Representatives passed sweeping legislation on [Full Story]
Manchin Sidesteps Endorsement of Biden's Reelection Bid
Joe Manchin, D-W.Va., offered no definitive response this week, [Full Story]
Kissimmee Residents Swear by This New CBD Gummy (Big Pharma Hates It)
Senior Healthy Lifestyle
Judges Find New Montana Election Law Unconstitutional
A Montana law that would have required people who turn 18 in the [Full Story]
Christian Singer Amy Grant Hospitalized After Biking Accident
Christian singer Amy Grant was hospitalized Wednesday after a biking [Full Story]
Army Tracking Arms Sent to Ukraine in Hopes of Reimbursement
The U.S. Army is keeping track of the arms and equipment it's sending [Full Story]
DeSantis Takes Aim at 'Woke' ESG Ratings in Florida
Florida Gov. Ron DeSantis would like to eliminate, or phase [Full Story]
No Dem President Has Been Reelected After a Recession Since FDR
No Democrat president has been reelected after a recession since [Full Story]
Video Report: Trump Informs CNN of Intent to Sue for Defamation
On Thursday's "National Report," Leonardo Feldman shares details on [Full Story] | video
China's Xi Warns Biden Against 'Playing With Fire' Over Taiwan
Chinese President Xi Jinping on Thursday warned U.S. President Joe [Full Story]
Chicago Mayor Bans Agencies From Assisting in Abortion Probes
Chicago Mayor Lori Lightfoot signed an executive order Thursday that [Full Story]
Biden's Granddaughter Says She's Getting Married at White House
President Joe Biden's granddaughter says she's getting married on the [Full Story]
Commanders Owner Dan Snyder Testifies Before House Committee
Washington Commanders owner Dan Snyder has begun testifying before a [Full Story]
Club for Growth Hits Biden Over Economy in New Ad
The conservative organization Club for Growth this week released a [Full Story]
Video Report: Biden Admin Looking to Secure Griner, Whelan Release From Russia
The Biden Administration is looking to secure the release of Brittney [Full Story] | video
Moscow's Ex-Chief Rabbi Warns of 'Dark Clouds' for Russian Jews
Moscow's former chief rabbi now living in exile in Israel warned [Full Story]
Warren: 'Catnip' About 2024 Has to Stop, Biden Should Be Running
Elizabeth Warren, D-Mass., says the "catnip" about 2024 has to [Full Story]
Poll: Impact of Jan. 6 Panel's Public Hearings Slightly Favors Dems
About a third 34% of likely voters say the public hearings by the [Full Story]
Video Report: Devin Nunes Says Manchin's Deal With Schumer 'Doesn't Add Up'
On Thursday's "National Report," former Rep. Devin Nunes responded to [Full Story] | video
Lawmaker: More Than 75K Russian Casualties in Ukraine
Nearly half of the Russian troops initially sent to invade Ukraine [Full Story]
Diabetics: One Simple Method to Keep Your Blood Sugar Below 100
Diabetes Freedom
More Newsfront
Finance
Congress Passes $200B Semiconductor Bill to Compete With China
The U.S. House of Representatives passed sweeping legislation on Thursday to subsidize the domestic semiconductor industry as it competes with Chinese and other foreign manufacturers, sending the bill to the White House for President Joe Biden to sign into law…. [Full Story]
Peter Reagan: The 3 Phases of Retirement Saving – And How to Avoid Mistake #1
Hedge, PE Funds Object to Carried-Interest Tax Hike Proposal
US Fuel Demand Remains Strong: Refiners
L'Oreal Bucks Trend With Chinese Sales Growth in Q2
More Finance
Health
How to Know if You Have Long COVID
According to the Centers for Disease Control and Prevention, one in 13 adults – that's 7.5% ─ have symptoms from COVID-19 that last at least three months after infection. Earlier reports found that one in five COVID-19 survivors between the ages of 18 and 64, and one in…… [Full Story]
Horses Help Veterans Struggling with PTSD
Low-Cost Generic HIV Prevention Drug Could be Ready in 2026
US to Send Out 800,000 Doses of Monkeypox Vaccine
Vitamin D Supplements Do Not Reduce Bone Fractures, Large Study Finds
MHProNews has pioneered in our profession several reporting elements that keep our regular and attentive readers as arguably the best informed in the manufactured housing industry. Among the items shared after 'every business day' (when markets are open) is our left-right headline recap summary. At a glance in two to three minutes, key 'market moving' news items are covered from left-of-center CNN Business and right-of-center Newsmax. "We Provide, You Decide." © Additionally, MHProNews provides expert commentary and analysis on the issues that others can't or won't cover that help explain why manufactured housing has been underperforming during the Berkshire era while an affordable housing crisis and hundreds of thousands of homeless in America rages on. These are "Industry News, Tips, and Views Pros Can Use" © features and others made and kept us the runaway #1 in manufactured housing trade publisher for a dozen years and counting.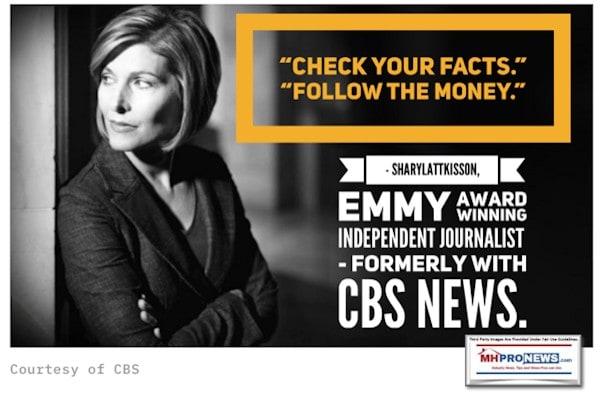 Manufactured Housing Industry Investments Connected Equities Closing Tickers
Some of these firms invest in manufactured housing, or are otherwise connected, but may do other forms of investing or business activities too.
NOTE: The chart below includes the Canadian stock, ECN, which purchased Triad Financial Services, a manufactured home industry lender
NOTE: Drew changed its name and trading symbol at the end of 2016 to Lippert (LCII).
NOTE: Deer Valley was largely taken private, say company insiders in a message to MHProNews on 12.15.2020, but there are still some outstanding shares of  the stock from the days when it was a publicly traded firm.  Thus, there is still periodic activity on DVLY.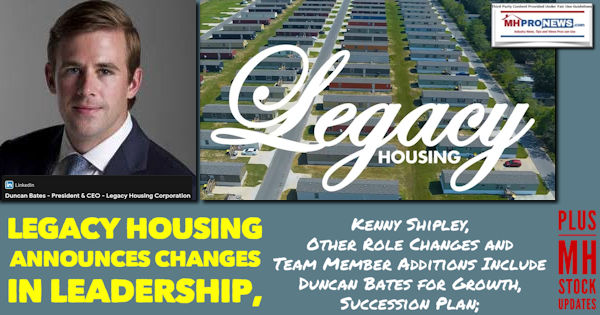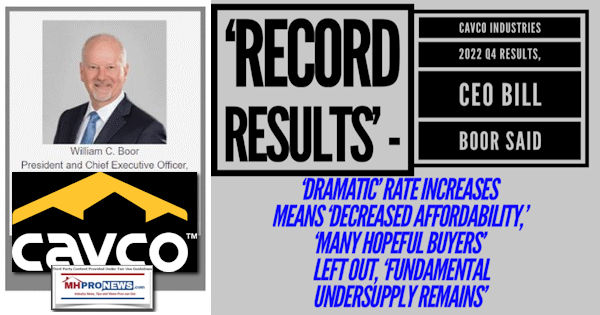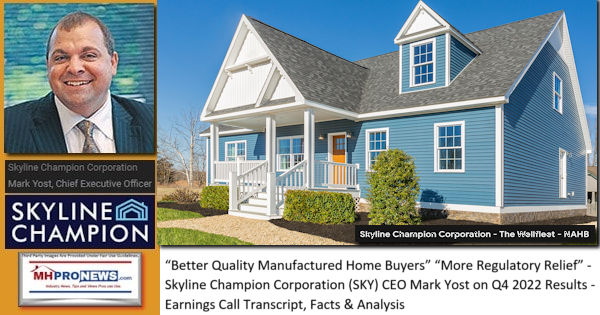 Manufactured Home Communities (a.k.a. 'Mobile Home Parks' – SIC) – Exploring UMH Properties; Fellow Manufactured Housing Institute Member Yes! Communities Suits and Settlements; plus MH Markets Updates
'Announcing!' 'Manufactured Community Owners' Association of America' 'Finally Bringing Fight To Manufactured Home Community Sector of the Industry' – plus Sunday Weekly Manufactured Housing Headlines Review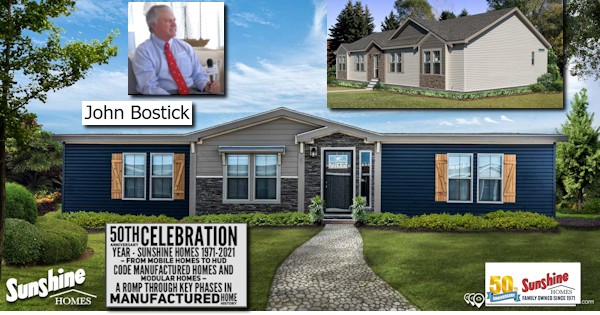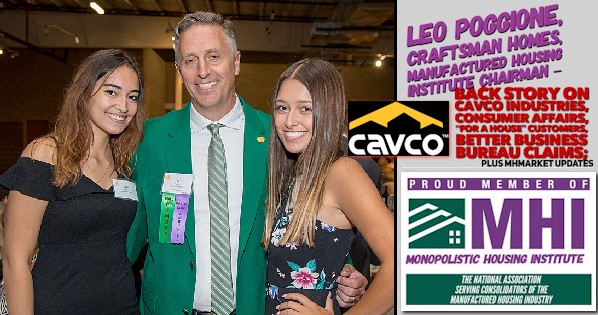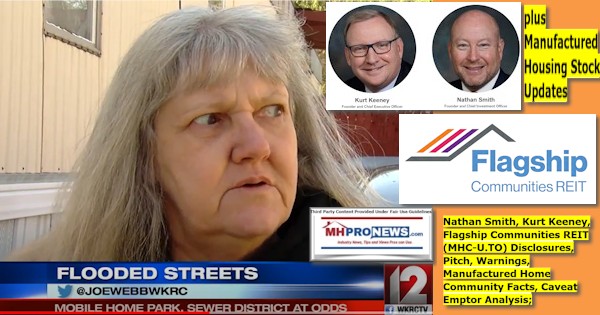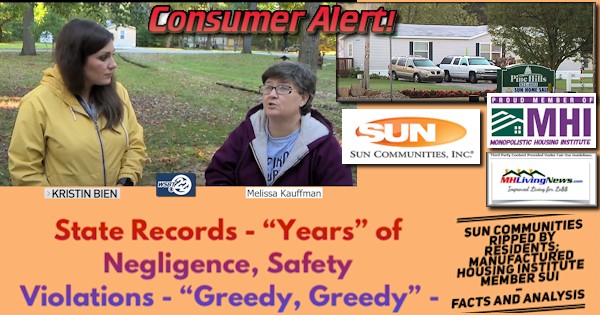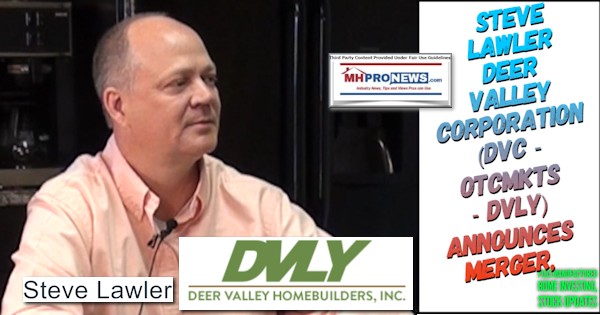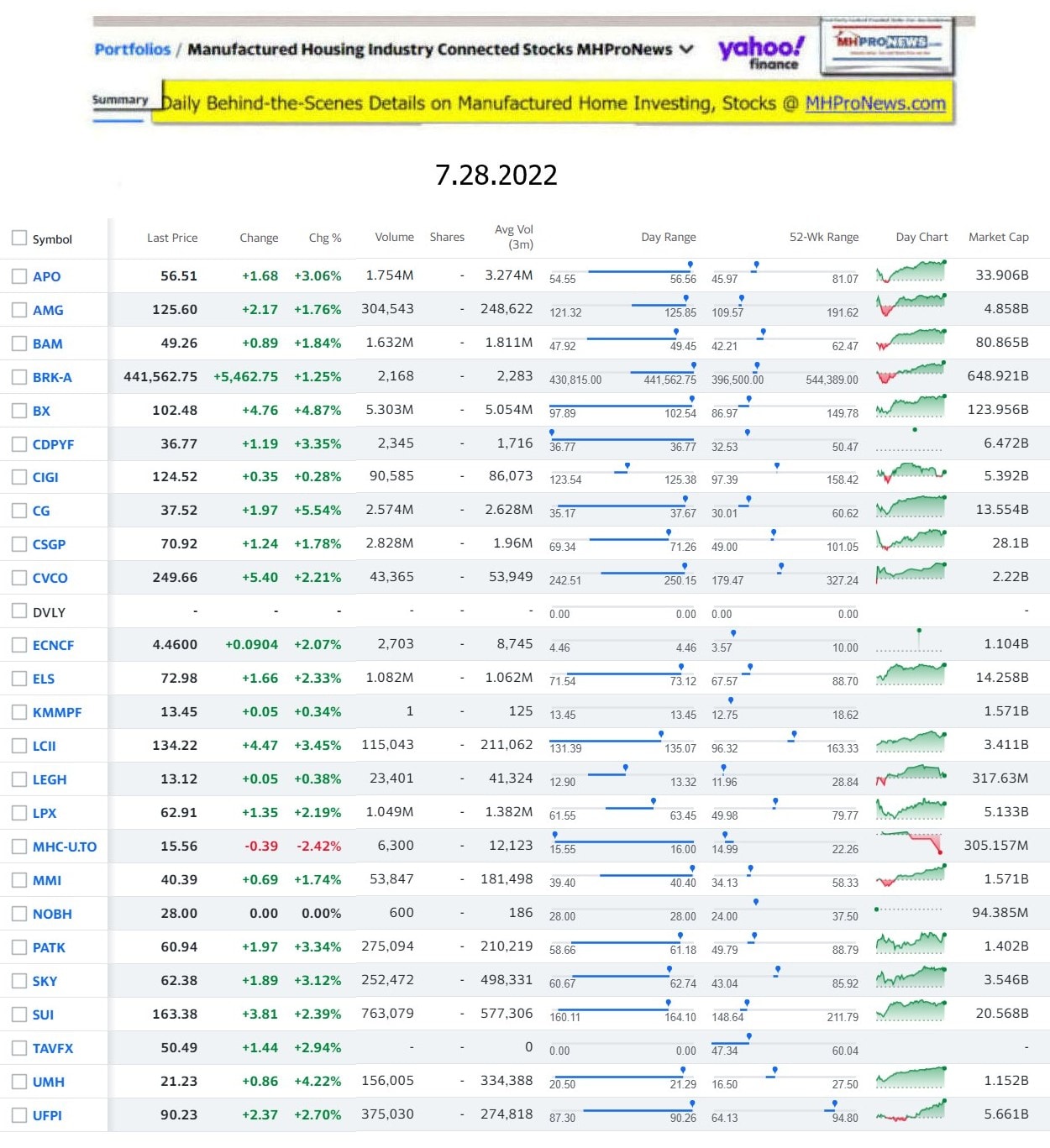 2022

…

Berkshire Hathaway is the parent company to Clayton Homes, 21st Mortgage, Vanderbilt Mortgage and other factory-built housing industry suppliers.


·

LCI Industries, Patrick, UFPI, and LP each are suppliers to the manufactured housing industry, among others.




·

AMG, CG, and TAVFX have investments in manufactured housing related businesses.

For

insights from third-parties and clients about our publisher

, click here.


Enjoy these 'blast from the past' comments.

MHProNews. MHProNews – previously a.k.a. MHMSM.com – has celebrated our 11th year of publishing and have completed over a dozen years of serving the industry as the runaway most-read trade media.
Sample Kudos over the years…
It is now 12+ years and counting…
Learn more about our evolutionary journey as the industry's leading trade media, at the report linked below.
· For expert manufactured housing business development or other professional services, click here.
· To sign up in seconds for our industry leading emailed headline news updates, click here.

Disclosure. MHProNews holds no positions in the stocks in this report.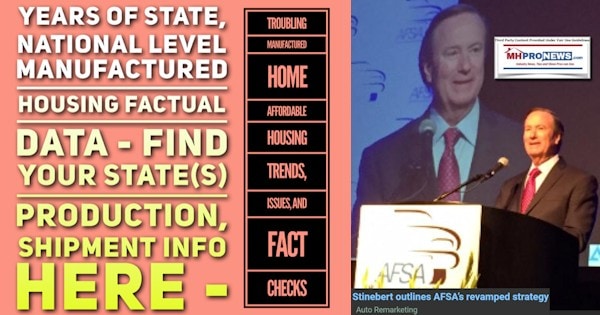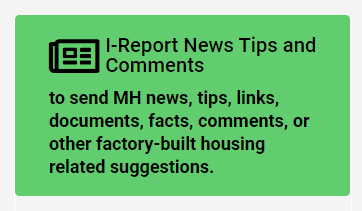 That's a wrap on this installment of "News Through the Lens of Manufactured Homes and Factory-Built Housing" © where "We Provide, You Decide." © (Affordable housing, manufactured homes, stock, investing, data, metrics, reports, fact-checks, analysis, and commentary. Third-party images or content are provided under fair use guidelines for media.) (See Related Reports, further below. Text/image boxes often are hot-linked to other reports that can be access by clicking on them.)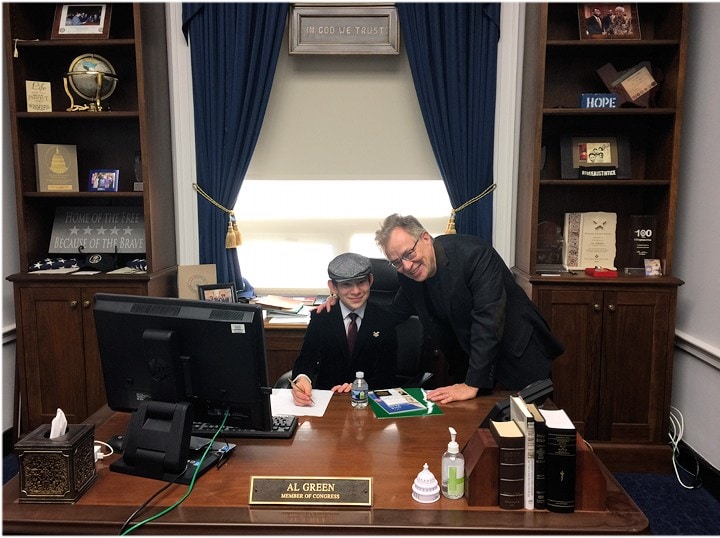 By L.A. "Tony" Kovach – for MHProNews.
Tony earned a journalism scholarship along with numerous awards in history. There have been several awards and honors and also recognition in manufactured housing. For example, he earned the prestigious Lottinville Award in history from the University of Oklahoma, where he studied history and business management. He's a managing member and co-founder of LifeStyle Factory Homes, LLC, the parent company to MHProNews, and MHLivingNews.com. This article reflects the LLC's and/or the writer's position and may or may not reflect the views of sponsors or supporters.