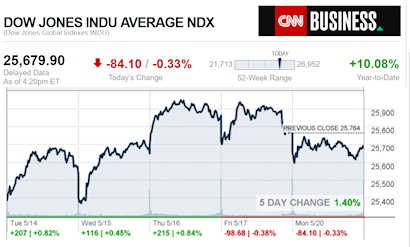 There are stock watchers that think that the current runoff has hit bottom today.  Time will tell.  But there is a lot of red on the major markets and on manufactured home connected stocks this evening.  Not huge drops, but a slide, nevertheless.  That said, our feature tonight is the antithesis, in some ways, of the stock market.  It's a townhall style discussion and debate of socialism vs. capitalism. As a recent survey suggests that as many as 47 percent of Americans would vote for a 'qualified' socialist candidate, let's dive in, further below.
If you're new, already hooked on our new spotlight feature – or are ready to get the MH professional fever – our headline report is found further below, after the newsmaker bullets and major indexes closing tickers.
The evolving Daily Business News market report sets the manufactured home industry's stocks in the broader context of the overall markets.  Headlines – at home and abroad – often move the markets.  So, this is an example of "News through the lens of manufactured homes, and factory-built housing." ©
Part of this unique evening feature provides headlines – from both sides of the left-right media divide – which saves busy readers time, while underscoring topics that may be moving investors, which in turn move the markets.
Readers say this is also a useful quick-review tool that saves researchers time in getting a handle of the manufactured housing industry, through the lens of publicly-traded stocks connected with the manufactured home industry.
This is an exclusive evening or nightly example of MH "Industry News, Tips and Views, Pros Can Use." © It is fascinating to see just how similar, and different, these two lists of headlines can be.
Want to know more about the left-right media divide from third party research?  ICYMI – for those not familiar with the "Full Measure," 'left-center-right' media chart, please click here.
Select bullets from CNN Money…
Grocery wars continue
Watch out, Aldi. Lidl will open 25 new US supermarkets over the next year
Sprint and T-Mobile merger may be back on track after FCC hints it will bless the deal
Sprint soars after FCC chairman backs T-Mobile deal
LIVE UPDATES US markets close lower; Nasdaq falls 1.5%
Huawei's bid to become the world's top smartphone brand is in danger
Deutsche Bank employees reported suspicious activity from Trump and Kushner, New York Times reports
The yuan has fallen near crisis-era levels. What China does about it will shape the trade war
PERSPECTIVES The US-China trade war hurts American families
The president gripes about Fox's news anchors, showing his disregard for journalism
Innovative companies are trouncing the rest of the market
Toyota says Trump auto proclamation signals the carmaker isn't welcome in the US
40 years ago, he built a recording studio in a VW bus. Today, he runs a $725 million music empire
Apple's Tim Cook says his generation failed on climate change
A Ford logo is seen at the Philadelphia Auto Show, Friday, Feb. 1, 2019, in Philadelphia.
Ford will cut 7,000 workers worldwide
'Game of Thrones' finale sets new viewership record
Product photography of the Google Glass wearable.
Google Glass lives on in the workplace. The latest pair costs $999
Little Caesars tests an Impossible pizza
Tim Hortons adds Beyond Meat sausages to its menu
McDonald's joins the meatless burger trend in one of its biggest markets
Burger King is bringing the Impossible Whopper to three new cities
The meatless burger revolution is just getting started
20190516-ceo-seat-position
Where the CEO sits matters
How to handle a slacker at work
A company where everyone works from home. Here's how to make it work
Your boss' bad mood really does affect the rest of the office
What male CEOs are wearing
Select Bullets from Fox Business…
China tariffs: Nike, Adidas among 170 footwear retailers urging Trump to end 'catastrophic' plan
WATCH: Brennan may have set his own perjury trap: Judge Napolitano
FCC head endorses T-Mobile, Sprint merger
What 'Game of Thrones' finale means for HBO's future
Californians 'very stretched economically,' significant numbers fleeing: survey
Chick-fil-A brings back popular menu item after 'pent-up demand'
Iconic American powerhouse pardoned from steel tariffs
Georgia's 'heartbeat' bill could hurt economy as stars vow to boycott state if legislation goes into effect
Tesla stock drops amid concerns over Model 3 demand, Musk's cost-cutting efforts
Amazon a winner as Supreme Court sides with Post Office on package delivery prices
Ford layoffs hit 7,000 jobs worldwide, hundreds in US
Highest — and lowest — property taxes in the US: Find out where your state stands
Trump slams report claiming Deutsche Bank employees spotted suspicious activity: 'I didn't need money'
Oil spikes as OPEC signals ongoing cuts amid rising Iran-US tensions
These are the major US cities retirees are fleeing
Whole Foods to drop plastic straws from all US, UK, Canada stores by July 2019
CBD industry meets sports: Indy 500 to feature landmark sponsorship deal
Social Security COLA for 2020: What to know now
High school sprinter accepts New Orleans Saints star's $10K race challenge
Billionaires', stars' and icons' big secret to channeling success
Patriotic entrepreneur uses old US military uniforms to design accessories
Trish Regan: AG Barr must find out why intel chiefs shared unverified dossier
Hey, Democrats, look what just happened in Australia: Varney
China won't take Trump's Huawei ban lying down
Today's markets and stocks, at the closing bell…
Today's Big Movers
For all the scores and highlights on tracked manufactured home connected stocks today, see the Bloomberg graphic, posted below.
Today's MH Market Spotlight Report –
As a disclosure we are believers in ethical free enterprise, but there are millions today who are buying into socialism.  There is no easy way to engage a group when there is no back-and-forth discussion.
So, this video gives 2 advocates for socialism and two for capitalism, moderated by Charles Payne of Fox Business, who tilts towards business.
There are clever arguments on either side.
One has to ignore the experiences of Cuba, Venezuela, North Korea, or the 70 years of failure in the former Soviet Union to buy into socialism.  The author taking the socialist view makes the case that China is an example of a socialist economy.  Really?  Wasn't that western capital that raced into China decades ago that boosted their economy?
There are several Democratic candidates who have embraced a more leftist view, with Joe Biden among those who are trying to appease the left, while remaining more centrist sounding.  The point is that this will be a debate in the next 18 months, in the run-up to 2020.  Buckle up.
At least during the first part of this town hall, the kind of sobering facts linked below were not cited.  If you have a socialist in the office, why not encourage them to read up?  Be willing to answer their questions.
The closing point, before linking some prior reports on this topic is this.  A common concern among those who 'buy into' socialism is the uber-rich, think Warren Buffett.  Check out the conquest capitalism topic, linked below and the one that follows it if you haven't already.   Its important to make the distinction between capitalism and free enterprise.
Related Reports

:
Socialism vs. Free Enterprise, 2020, and Increasing Interest in U.S. Socialist Candidates, Policies
"Feeling the Bern" – Love or Hate Sanders, Take Him Seriously – plus MH Stock Market Updates
Howard Schultz, Potential Independent Presidential Candidate, Former Starbucks CEO, Blasts AOC, Senators Warren & Harris Plans, Plus MH Market Updates
Game On: "Socialism is About Power, not Equality," Space Force, and Battle for Manufactured Housing Independence
"Death by Government," Fascism, Communism, Socialism, 'Big Brother,' per Williams, Rummel and Owens
Troubling New Study Reveals a Millennial Trend, Business, Economic, Political Impact 
Influencing the Socialists in Your Office, the Best Way Out of Poverty
The year was 1998. It happened to be the year that manufactured housing hit its last peak, but it was also the year that Simon Reynolds compiled and published " Thoughts of Chairman Buffett – Thirty Years of Unconventional Wisdom from the Sage of Omaha."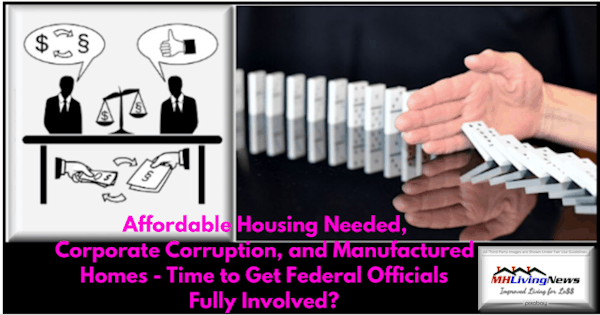 Bloomberg Closing Ticker for MHProNews…
NOTE: The chart below includes the Canadian stock, ECN, which purchased Triad Financial Services.
NOTE: The chart below covers a number of stocks NOT reflected in the Yahoo MHCV, shown above.
NOTE: Drew changed its name and trading symbol at the end of 2016 to Lippert (LCII).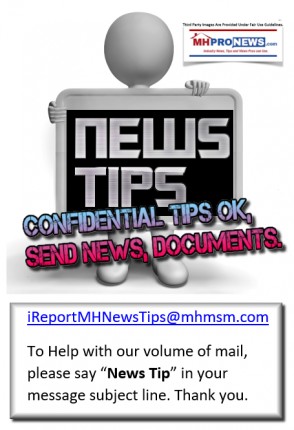 Your link to industry praise for our coverage, is found here.
For the examples of our kudos linked above…plus well over 1,000 positive, public comments, we say – "Thank You for your vote of confidence."
"We Provide, You Decide." © ## (News, analysis and commentary.)
(Image credits and information are as shown above, and when provided by third parties, are shared under fair use guidelines.)
Submitted by Soheyla Kovach to the Daily Business News for MHProNews.com.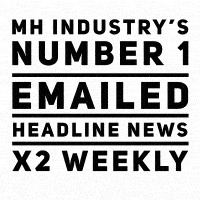 2) To pro-vide a News Tips and/or Commentary, click the link to the left. Please note if comments are on-or-off the record, thank you.
3) Marketing, Web, Video, Consulting, Recruiting and Training Re-sources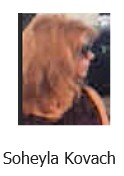 Submitted by Soheyla Kovach to the Daily Business News for MHProNews.com. Soheyla is a managing member of LifeStyle Factory Homes, LLC, the parent company to MHProNews, and MHLivingNews.com.