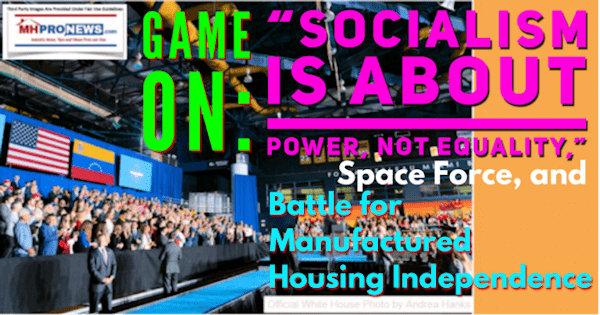 The manufactured housing industry has to a significant degree been conquered. Who will be the leaders and the voices that liberate our industry, it's millions of home owners, and the millions more who could benefit from manufactured home living?  
That's a tough but pertinent question, as the battle for 2020 is well underway.
There are capital, communications, and legal battles ahead for the manufactured home industry.
And the industry's professionals and home owners must realize that the potential voting block is one worth fighting for by political rivals. 
On the left, there are figures like House Financial Services Committed Chair Maxine Waters. She's on record opposing several business practices of Clayton Homes and their affiliated lenders. There are reports in mainstream media about her call to both the Department of Justice and HUD to investigate Clayton and their lenders. 
Also on the left, is Senator Elizabeth Warren. She laid out a legal case for using existing laws to break up various monopolistic forces.  MHProNews and MHLivingNews has covered those events as hopeful opportunities, while critiquing other political positions held by those same Democratic lawmakers.
Then, there's Democrat turned Republican, President Donald J. Trump. Some call him a populist. His policies are arguably a blend of positions held by leaders of both major parties. That's why he was and is battled from within the ranks of the GOP, not just the Democratic political machine. 
Each side of the political aisle has points of attraction, and ideally affordable quality living is a non-partisan issue.
Several Democratic leaders, including 2020 presidential hopefuls, have publicly supported the Green New Deal.  It's come under fire from with the ranks of Democrats, and from Republicans, but does have support too.
There are several Democratic leaders who routinely call on taxing the rich. Senator Warren is pushing for a wealth tax. We would question the constitutionality of some of those proposals. But is there a different path? Is there a lawful way to bring forces on the left and right together for the sake of the country, wealth-building affordable housing, and manufactured homes role in that emerging vision? 

Socialism is about power, not equality
A crowd of Venezuelan Americans stood before President Donald J. Trump in Miami yesterday, cheering as he put America squarely on the side of those fighting for freedom. "We're here to proclaim a new day is coming in Latin America," he said. "In Venezuela and across the western hemisphere, socialism is dying and liberty, prosperity, and democracy are being reborn."
His message to Nicolas Maduro: "Let your people go."
American leadership is making the difference. The United States and more than 50 countries across the world have recognized the rightful government of Venezuela. "Within 30 minutes, the United States was proud to be the first nation in the world to recognize President [Juan] Guaido" as the country's interim leader, President Trump said.
Venezuela, Cuba, and Nicaragua offer a lesson to the world: Socialism always promises unity but delivers division and hatred. It promises a better future—and inevitably returns to the darkest chapters of the past. Not long ago, Venezuela was the richest country in South America. Today, after its tyrannical government nationalized industries and took over private business, nearly 90 percent of Venezuelans live in poverty.
Americans know this history well, having witnessed socialism destroy countries throughout the 20th century. Nearly three-fifths of Americans have an unfavorable view of socialism; a majority have a favorable view of capitalism. Support for far-left schemes such as Medicare-for-All has plummeted as voters learn more about what's in it. The extremist "Green New Deal" is beginning to suffer the same fate.
"We know that socialism is not about justice. It's not about equality; it's not about lifting up the poor," President Trump said yesterday. "Socialism is about one thing only: power for the ruling class. And the more power they get, the more they crave . . . All of us here today know that there is nothing less democratic than socialism."
Watch: "The United States of America is standing right by their side." 
Worth sharing: "We are born free, and we will stay free—now and forever."
The Space Force is here
President Trump signed Space Policy Directive-4 this afternoon, marking a bold step toward American space dominance by setting in motion the process of creating a U.S. Space Force as the sixth branch of our Armed Forces.
The Directive calls on the Secretary of Defense to develop a legislative proposal for the Space Force, embodying President Trump's vision for keeping Americans safe:
•          Strengthen America's ability to compete—and win—in an increasingly contested domain
•          Organize, train, and equip our space warfighters with next-generation capabilities
•          Maximize successful warfighting capability while minimizing bureaucracy
Peace through strength has been President Trump's foreign policy since day one, and this newest frontier is no exception. The United States is the best in space, and our adversaries know it. They want to restrict our access there to undermine our strategic advantage. With the U.S. Space Force up and running, that won't happen.
Get the facts: America's destiny in space is secure.
Watch: President Trump signs the Space Force directive
— End of White House Release —
Democrats are laying out their vision for the nation in the run-up to 2020.  One of those popular visions is linked further below.
President Donald J. Trump is laying out his vision, via White House statements like the one above.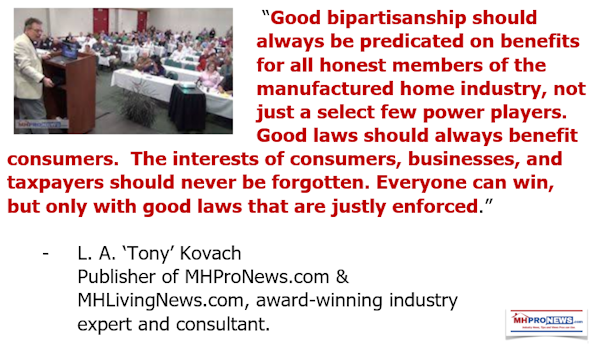 Editorially, MHProNews has noted previously that there are some positions that Democrats hold – on issues like antitrust enforcement, or possible reforms of the GSEs – that could be useful for manufactured housing.
At the same time, President Trump's Administration has rolled back more regulations than any other president's administration in modern times.  Some of those rollbacks have proven useful for the manufactured housing industry.  The 2017 Tax Cuts and Jobs Act has generated numerous actual and potential boosts to manufactured housing and factory-builders.
So, there will be a tug-of-war, as in every election cycle, between the various claims and track records of the two major parties.  Plus, there will be possible independent runs for the White House, like the one postured by Starbucks founder, billionaire, and Democrat Howard Schultz.
Track records – actual results – plus the prudence of the platforms should guide the industry's pros in their support and votes. That's this morning's "News through the lens of Manufactured Homes, and Factory-Built Housing" © where "We Provide, You Decide." © ## (News, analysis, and commentary.)
NOTICE: You can get our 'read-hot' industry-leading emailed headline news updates, at this link here. You can join the scores who follow us on Twitter at this link. Connect on LinkedIn here.

NOTICE 2: Readers have periodically reported that they are getting a better experience when reading MHProNews on the Microsoft Edge, or Apple Safari browser than with Google's Chrome browser. Chrome reportedly manipulates the content of a page more than the other two.
(Related Reports are further below. Third-party images and content are provided under fair use guidelines.)
1) To sign up in seconds for our MH Industry leading emailed news updates, click here.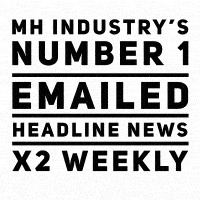 2) To pro-vide a News Tips and/or Commentary, click the link to the left. Please note if comments are on-or-off the record, thank you.
3) Marketing, Web, Video, Consulting, Recruiting and Training Re-sources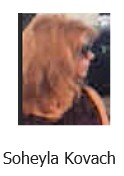 Submitted by Soheyla Kovach to the Daily Business News for MHProNews.com. Soheyla is a managing member of LifeStyle Factory Homes, LLC, the parent company to MHProNews, and MHLivingNews.com.
Related Reports

:
You can

click on the image/text boxes

to learn more about that topic.
"…Results have been Catastrophic." Official Text-POTUS Trump on Socialism Speech + FLOTUS Melania Video, Plus Manufactured Housing Stock Updates
"Feeling the Bern" – Love or Hate Sanders, Take Him Seriously – plus MH Stock Market Updates
Howard Schultz, Potential Independent Presidential Candidate, Former Starbucks CEO, Blasts AOC, Senators Warren & Harris Plans, Plus MH Market Updates
https://manufacturedhomepronews.com/masthead/grasping-true-value-of-the-green-new-deal-for-america-affordable-housing-professionals-and-advocates/
https://manufacturedhomepronews.com/masthead/warren-buffetts-moat-understanding-manufactured-housing-requires-grasping-strategic-economic-moats/