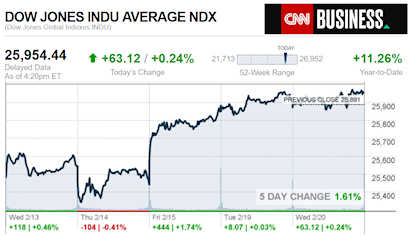 Love him. Hate him. Agree, disagree or be 'meh' about his policies and politics.  Ignore the scandals attached to his wife and himself if you wish, because hundreds of thousands of donors clearly have.  Senator Bernie Sanders, a self-proclaimed socialistic independent from Vermont has announced he is running for the Democratic nomination for president in 2020.  And Sanders has blown away the fundraising in the first 24 hours of his campaign announcement. vs. his rivals to be the Democratic candidate to oppose President Donald J. Trump in 2020.  That will be our focus report for this evening.
Advertise with MHProNews to be seen
If you're new, already hooked on our new spotlight feature – or are ready to get the MH professional fever – our headline report is found further below, after the newsmaker bullets and major indexes closing tickers.
The evolving Daily Business News market report sets the manufactured home industry's stocks in the broader context of the overall markets.  Headlines – at home and abroad – often move the markets.  So, this is an example of "News through the lens of manufactured homes, and factory-built housing." ©
Part of this unique evening feature provides headlines – from both sides of the left-right media divide – which saves busy readers time, while underscoring topics that may be moving investors, which in turn move the markets.
Readers say this is also a useful quick-review tool that saves researchers time in getting a handle of the manufactured housing industry, through the lens of publicly-traded stocks connected with the manufactured home industry.
This is an exclusive evening or nightly example of MH "Industry News, Tips and Views, Pros Can Use." © It is fascinating to see just how similar, and different, these two lists of headlines can be.
Want to know more about the left-right media divide from third party research?  ICYMI – for those not familiar with the "Full Measure," 'left-center-right' media chart, please click here.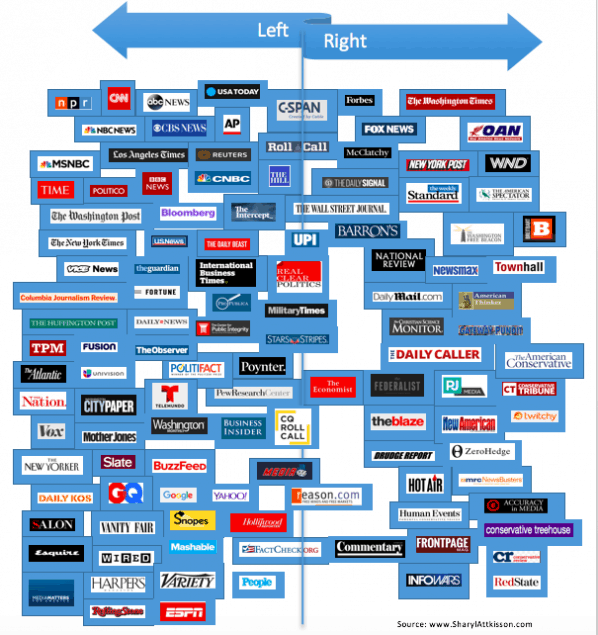 Select bullets from CNN Money…
Samsung's big day
The brand unveiled a foldable phone — follow the live event here
The new lineup: Foldable phones, 5G and phones that charge each other
Samsung's new foldable smartphone: Gimmick or game changer?
Watch: See the Samsung Galaxy's new features in action
5G is here. Here's what that actually means
LIVE UPDATES S&P boosts the odds of a US recession
Walmart vs. Target: How to invest in retail stocks
CVS slides 9% after predicting a rough outlook
Retail layoffs are piling up. Here's the whole story
PERSPECTIVES Trump can hate on SNL all he wants, but he won't stop watching
Gannett touts digital growth as it battles takeover
New York Times responds to Trump's attack: 'It's not just false, it's dangerous'
Lyft cofounder opens up about its biggest competitor
Glencore will cap coal production, but some climate groups say that isn't good enough
The IPO market is still in hibernation. Blame the government shutdown and market mayhem
Tesla's general counsel is leaving the company after two months
The UK would be 'irresponsible' to let Huawei into 5G, think tank warns
Swiss banking giant UBS fined over $5 billion in fraud case
Huge 15-year fixed rate drop. Could be your last chance to refinance
Virgin Galactic to make second key test flight to space
Under Armour to design 'spacewear' for Virgin Galactic
SpaceX nixes plans for Mars spaceship at LA port
Blue Origin launches 10th test flight of space tourism rocket
Inside the high-stakes business of tracking space junk
Chinese hackers are ramping up attacks on US companies
Russian hackers targeted US think tanks in Europe
Dating app reveals data breach on Valentine's Day
My son's Nest camera was acting weird. Here's what I did
Apple says Facebook's controversial market research app violated its policies
Select Bullets from Fox Business…
Fed minutes reveal uncertainty about future rate hikes
Pepsi's new CEO just made his first big move
Stocks in tight range as Fed minutes reveal bank's economic growth worries
CBD product push: Tilray buying hemp food brand Manitoba Harvest
Ocasio-Cortez's role in driving Amazon out of New York City blasted in new billboard
The Jobs Creators Network debuted the new billboard in Times Square on Wednesday.
UNC-Duke basketball ticket prices approach Super Bowl levels: Here's why
Trump administration wants California to pay back billions for high-speed rail
Uber Eats devouring McDonald's franchise owners' profits: 'Bar Rescue's' Jon Taffer
Best cities to open a restaurant
Google defends secret Nest microphone as unintended 'error'
Tide Cleaners laundry, dry cleaning service to roll out nationwide
A look inside Venezuela's treacherous health care system
Middle-class incomes are rising at a massive rate in these 10 cities
Varney: Media's Trump hatred causes hair-trigger misinterpretation
Bernie Sanders' millions point to 'limousine liberal': Grover Norquist
Trump rebate rule will hike premiums for seniors, CVS Health CEO says
Macy's, Kohl's 'becoming yesterday's news': Former Toys R US CEO says
How to protect yourself from skimming at the gas pump
American lawsuits over Google's Nest may not be viable, Judge Napolitano says
Today's markets and stocks, at the closing bell…

Today's Big Movers
For all the scores and highlights on tracked manufactured home connected stocks today, see the Bloomberg graphic, posted below.
Today's MH Market Spotlight Report –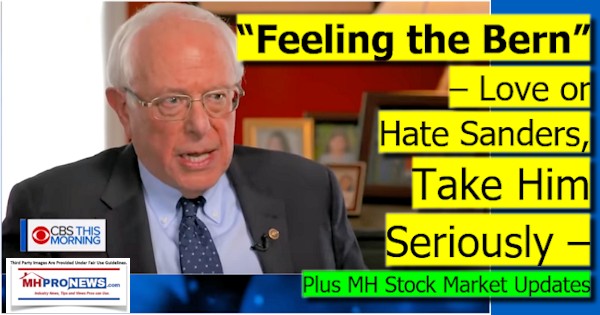 There is no way to be fair and balanced without giving coverage that accurately reflects what a person or organization says or does.  Editorially, MHProNews strongly opposes much of what Sanders stands for, based upon policy and performance.  But that won't keep us from laying out what he said to CBS in an extended interview, shown below.  It reflects Sanders' views, in his own words.
In the first 24 hours since his announcement that he is running for the 2020 nomination for the Democratic Party, per the Sanders camp, he raised $5.9 million dollars.
Some details per left-of-center CNBC:
Sen. Bernie Sanders raises $5.9 million from 223,000 donors within the first 24 hours of his 2020 presidential campaign.
Sen. Kamala Harris of California previously announced raking in $1.5 million from 38,000 donors within the first 24 hours of announcing her presidential bid last month.
Other candidates have not provided first-day funding information.
An apparently leftist podcaster, the Ring of Fire's Farron Cousins, had this to say about Sanders on the subject of Democrat Howard Schultz's possible run as an independent.  Schultz, a founder of Starbucks and a billionaire, has taken on the far left of the Democratic Party in many of his interview statements.  That's the backdrop to this podcaster's commentary, which opens with the headline: "Bernie Sanders SHREDS The Media Over Their Obsession With Howard Schultz."
More from CNBC:
With an average donation of $27, the Vermont independent's haul shows the power of small-dollar donations, which have become increasingly critical for Democrats looking to shore up grassroots support and shun corporate funds.
Sen. Kamala Harris of California previously announced raking in $1.5 million from 38,000 donors within the first 24 hours of announcing her presidential bid last month. Other candidates have not provided first-day funding information.
Sanders launched his campaignon Tuesday. The decision followed months of speculation that the senator would jump into the race after the surprising success of his insurgent 2016 bid, when he became the runner up behind Hillary Clinton.
In 2016, Sanders raised $1.5 million in the first 24 hours and went on to raise 58 percent of his campaign funds with individual contributions of less than $200, according to data from the Center for Responsive Politics. By contrast, small-dollar donations made up just 19 percent of Clinton's campaign funds.
"Sanders demonstrated a level of grassroots support of unprecedented size and excitement, signalling the strength of the movement set on winning the Democratic nomination, defeating Donald Trump and creating a government that works for all Americans," his campaign said in a statement Wednesday announcing his first-day fundraising numbers.
Sanders joins a crowded Democratic primary field, including Harris and fellow Sens. Elizabeth Warren, Cory Booker, Kirsten Gillibrand and Amy Klobuchar. Former HUD Secretary Julian Castro and South Bend, Indiana, Mayor Pete Buttigieg, among others, are also aiming for the party's nomination.
Sanders received donations from all 50 states within the first hour of his campaign. "Powerful special interests may have the money, but we have the people," he tweeted on Tuesday.
In a move to renounce the influence of big businesses, Sanders and other Democratic contenders have pledged to reject donations from corporate PACs. A similar trend prevailed in the 2018 midterm elections.
"We're not accepting a penny from corporate PACs or federal lobbyists, which means your donations really do make a difference," Harris said in a tweet.
The surge of small-dollar donations in the 2020 campaigns can be partly attributed to ActBlue, an online fundraising platform for Democrats used by both Sanders and Harris. ActBlue helpedcandidates raise over $1.6 billion during the 2018 election cycle alone, with a $39 average contribution. On Sanders' fundraising page, the suggested donation amount starts at $3.
Sen. Elizabeth Warren, D-Mass., pulled in over $299,000 online the day she launched her presidential exploratory committee, according a Politicoreport citing a Federal Election Commission filing. A Politico analysis of ActBlue data showed more than 8,000 donations were collected for the senator on Dec. 31, working out to an average donation of about $37.
Warren officially announced her presidential bid on Feb. 9. The campaign did not release funding information for that day's take.
The analysis of the Sanders opening bid is simple.  Take him seriously.  There are rumors that he may team up with a young firebrand, like AOC.  That would be a dubious move, for several reasons.
There's persistent speculation that Michelle Obama or former Vice President Joe Biden will enter the race, and either of them would be – per recent polling – the front runner.
But if someone as far left as Sanders wins, will it be almost as rough as the Mondale vs. Reagan campaign of 1984?  That year, Reagan won 49 of the 50 states. Time will tell.
Hang onto your wallets.  2020 is 'game on.'  See the related reports, below.
Related Reports:
https://manufacturedhomepronews.com/masthead/grasping-true-value-of-the-green-new-deal-for-america-affordable-housing-professionals-and-advocates/
Game On: "Socialism is About Power, not Equality," Space Force, and Battle for Manufactured Housing Independence
"…Results have been Catastrophic." Official Text-POTUS Trump on Socialism Speech + FLOTUS Melania Video, Plus Manufactured Housing Stock Updates
2018, 2020 Campaigns Underway, Bernie & Jane Sanders, Scandals, and Democratic Party Rebranding
Advertise with MHProNews to be seen
Democratic and Republican Policy Dilemmas, Affordable Housing, Economic Growth, and Manufactured Homes
Bloomberg Closing Ticker for MHProNews…
NOTE: The chart below includes the Canadian stock, ECN, which purchased Triad Financial Services.
NOTE: The chart below covers a number of stocks NOT reflected in the Yahoo MHCV, shown above.
NOTE: Drew changed its name and trading symbol at the end of 2016 to Lippert (LCII).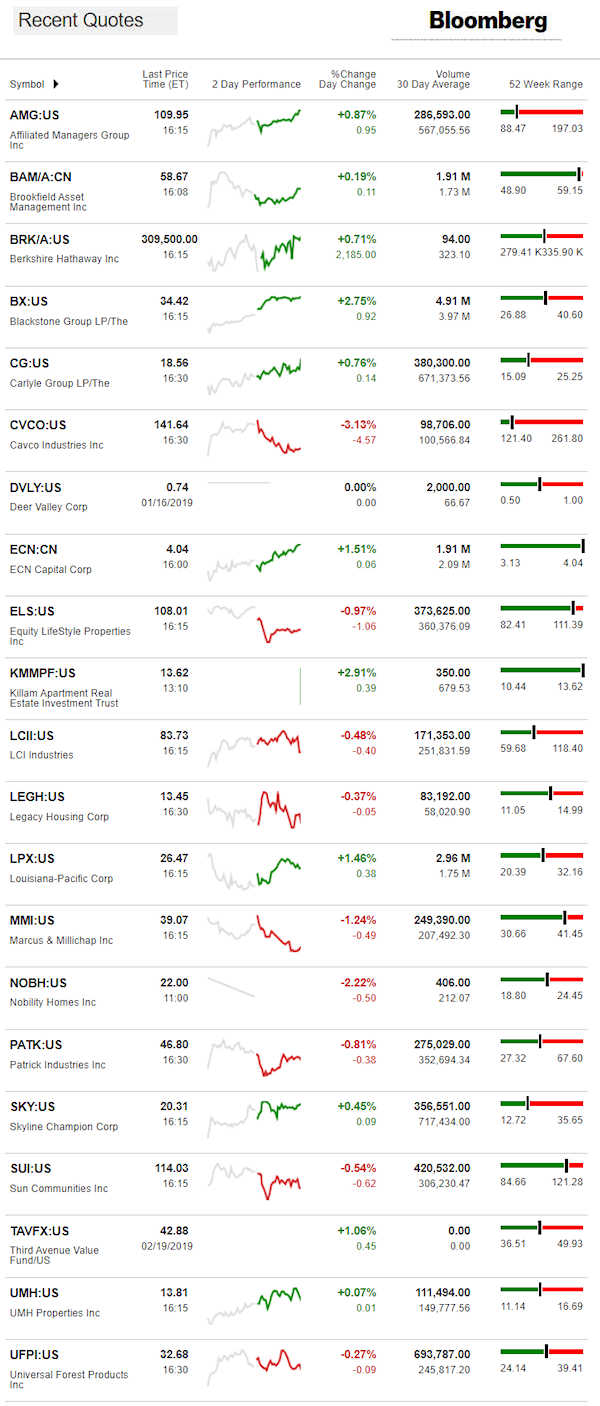 Berkshire Hathaway is the parent company to Clayton Homes, 21st Mortgage, Vanderbilt Mortgage and other factory built housing industry suppliers.
LCI Industries, Patrick, UFPI and LP all supply manufactured housing.
AMG, CG and TAVFX have investments in manufactured housing related businesses.
Your link to industry praise for our coverage, is found here.
For the examples of our kudos linked above…plus well over 1,000 positive, public comments, we say – "Thank You for your vote of confidence."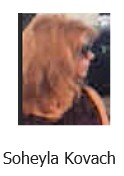 "We Provide, You Decide." © ## (News, analysis and commentary.)
(Image credits and information are as shown above, and when provided by third parties, are shared under fair use guidelines.)
Submitted by Soheyla Kovach to the Daily Business News for MHProNews.com.