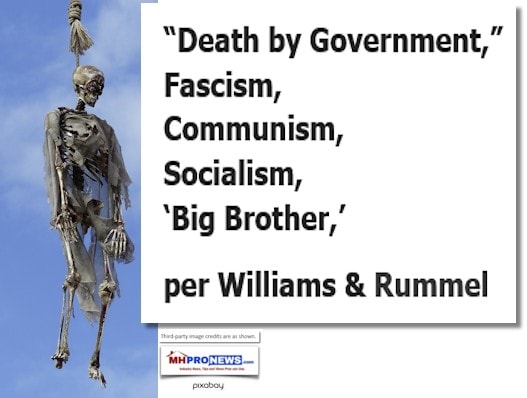 "Education has always been the key to freedom," said Clarence Burgess Owens, on Talk Radio AM 1430 in Lakeland, FL.
Owens is a retired safety who played ten seasons in the National Football League for the New York Jets and the Oakland Raiders, states Wikipedia. "He graduated from Rickards High School in Tallahassee, Florida in 1969, and then attended the University of Miami, where he was a 1st-Team All-American defensive back." On the same radio program, Owens related the shocking statistics of the black community's decline since he was in school.
Owens points a finger at Democrats, but says that blacks should no longer trust any empty promises by politicians, who should earn their vote based on reality, not fear tactics, and false claims.
20 percent of blacks are conservatives, Owens said, but he expects that total to grow. Why?
There's a 9 percent decline in home ownership in the last eight years, he said. Median income among blacks is down too.  And that was under America's first black president, and often in cities that are run by Democrats.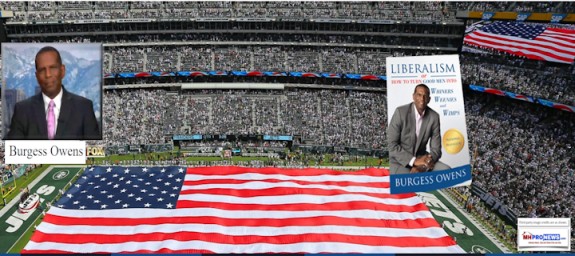 In the video below, Owens calls some in his community the "royalty black class," who are "parasites" and "leave nothing behind" as "they move on and live the American Dream."
Owens faults those that have made it themselves, but want to knock the very system that made their success possible. He believes that people can earn their way to the top – as elite blacks, himself, and others did.  But that must start with a proper education, an understanding of American history, motivation, and principled core values.
"President Obama's in your face liberalism" and its actual negative consequences for blacks are causing many African Americans to wake up, said Owens on the radio, who also stated, "That 'Uncle Tom' thing is getting a little old."
Owens Isn't Alone, Professor Walter E. Williams, & Rudolph J. Rummel
As MHProNews has noted in recent articles, there is a growing group – notably among millennials, but that spans the generations – that have been fed and bought into a skewed view of America's political, economic, social, and ethnic history.
Troubling New Study Reveals a Millennial Trend, Business, Economic, Political Impact 
Writing in right-of-center Townhall, economics professor emeritus Walter E. Williams, lays out facts about 'Death by Government.'
"The 20th century was mankind's most brutal century. Roughly 16 million people lost their lives during World War I; about 60 million died during World War II. Wars during the 20th century cost an estimated 71 million to 116 million lives," said Williams.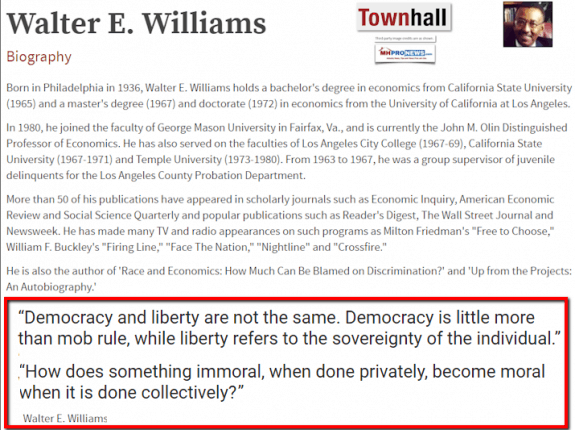 "The number of war dead pales in comparison with the number of people who lost their lives at the hands of their own governments," the economist wrote.
Williams cited the "late professor Rudolph J. Rummel of the University of Hawaii documented this tragedy in his book "Death by Government: Genocide and Mass Murder Since 1900." Some of the statistics found in the book have been updated here," and doing the math, says that some 262 million died at the hands of their own governments.
"The People's Republic of China tops the list, with 76 million lives lost at the hands of the government from 1949 to 1987," said Williams. "The Soviet Union follows, with 62 million lives lost from 1917 to 1987. Adolf Hitler's Nazi German government killed 21 million people between 1933 and 1945. Then there are lesser murdering regimes, such as Nationalist China, Japan, Turkey, Vietnam and Mexico."
Williams cited several American university and political thinkers who praised communist, Nazi, or socialist leaders, in spite of facts like those cited above.
While this new column by Williams didn't mention it, Russia and China abandoned their socialist/communist economic principles, because after decades of effort, they were proven not to work.
Venezuela, or Cuba, are other more nearby examples for Americans of now socialistic policies don't perform as well as the free market.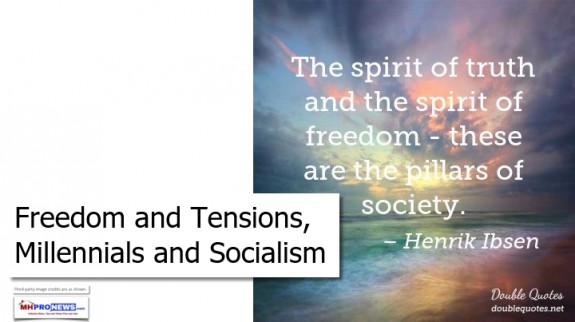 What has been problematic for those Americans who believe in the free market are a combination of factors.  They include, but are not limited to:
The growth of crony capitalism, which along with monopolies, are not in the best long-term interests of the free market.
Mandates, notably by the federal government – but also from state and local jurisdictions, each one of which has a cost/risk/impact on the free market. An example of that is outlined in the Dodd-Frank history, and how it played with manufactured homes, found in the article linked below.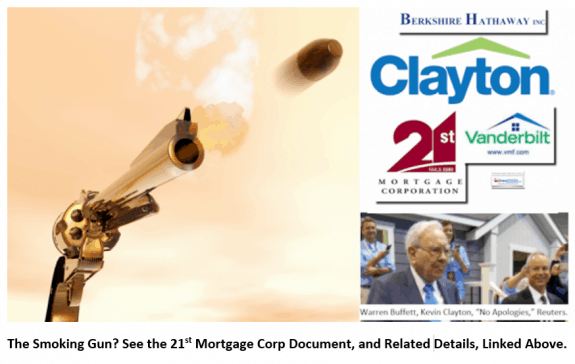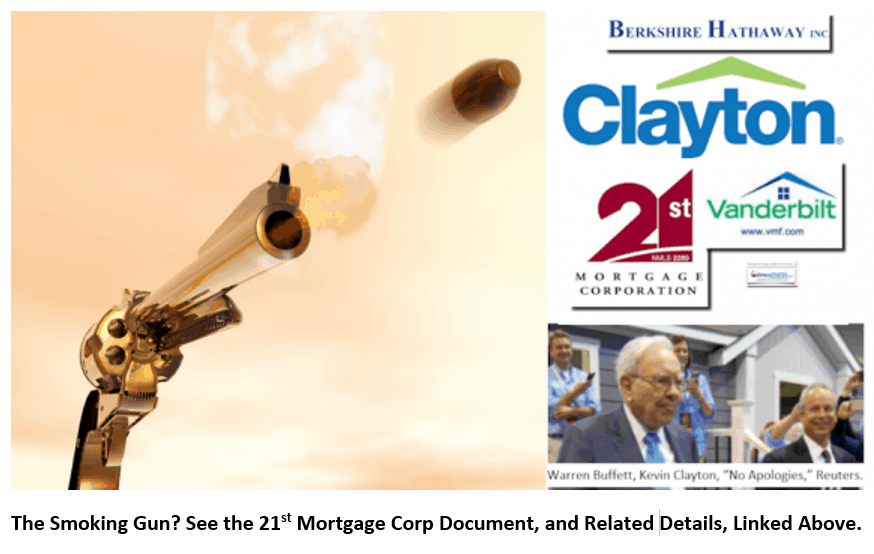 Those in education, media, entertainment, and politics – that for whatever reasons – are promoting skewed history vs. actual history.  As Guy Benson said recently, in an analysis linked below, "Propaganda works." 'Success shaming,' is also an issue.  Some on the left have made it sound like the money earned by people or companies belongs to the government, instead of to the person or organization that earned it (see the second quote in the Williams bio, shown above).
Benson Demonstrates How "Propaganda Works" on "Most Americans"
The U.S. has never been perfect, but neither has any other nation in history.
When the free market in the U.S. was allowed to operate in a more robust fashion, at one point, America had about 6 percent of the population but had nearly half of the global wealth. But as trade, tax, regulatory, immigration, and other policies were ramped up over time, business and their jobs moved overseas.  The working people in those nations prospered more, while working class Americans wages stagnated, and many groups domestically prospered less.
Influencing the Socialists in Your Office, the Best Way Out of Poverty
The article and short video linked above provides additional insights on the topic. For those with under-informed or uniformed individuals in your office or circle of influence, sharing these principles can only help increase support for plans that cut red tape, and thus keep the pro-growth business reforms underway in Washington moving ahead. "We Provide, You Decide." © ## (Economic news, analysis, and commentary.)
2 Week Notice. MHProNews will be on a somewhat modified publication schedule from now through January 2nd, resuming normal scheduling in 2018. More details, click here.
Notice 1: Looking for our emailed MH Industry headline news updates? Click here to sign up in 5 seconds. You'll see in the first issue or two why big, medium and 'mom-and-pop' professionals are reading them by the thousands, typically delivered twice weekly.
Notice 2:  Want sustainable growth?  Join the Manufactured Housing Revolution team's proven marketing and other MH Professional Services, click here.
(Image credits are as shown above, and when provided by third parties, are shared under fair use guidelines.)

Submitted by Soheyla Kovach to the Daily Business News for MHProNews.com