What some in manufactured housing are calling the "deep state" at the Department of Housing and Urban Development (HUD) is alive and well. That would be a fair reading of the on-the-record comments from Mark Weiss, J.D., regarding HUD's purportedly problematic response to MHProNews on the question of Manufactured Housing's federal "enhanced preemption" provision of the Manufactured Housing Improvement Act of 2000 (MHIA or 2000 Act).
In an extended exclusive statement to MHProNews, Weiss detailed his concerns from an expert legal perspective regarding HUD's reply to key issues their comments raised.
Among the pull quotes from what follows is that Weiss' argues that HUD's formal statement was "sheer sophistry." Merriam Webster defines that as "subtly deceptive reasoning or argumentation."
Specifically, that statement is found in this context from MHARR's CEO.
"It's not clear who actually wrote HUD's answer, but it is not an exercise in concise legal reasoning and, in fact, is inaccurate and misleading in several key respects," said Weiss' emailed statement to MHProNews.
"First, and perhaps most important, after paying lip service to the importance of federal preemption for the manufactured housing industry, HUD states that the 2000 reform law "does require that the original preemption provision be 'broadly and liberally construed.'" (Emphasis added). That is just not the case, however, and I know that for certain, as I helped to draft this language."
For those who may have missed the article with HUD's statement that Weiss is responding to, it is linked below.
HUD Response to Federal "Enhanced Preemption" for Manufactured Homes, FHA Loan Exclusive, as Mainstream Housing Prices Surge Despite Pandemic, Unemployment Crisis
"It's correct that the new language added in 2000 requires that the scope of federal preemption be "broadly and liberally construed" – as it had not been, as proven by documents released by HUD's Office of General Counsel, in response to an MHARR FOIA request." Weiss said. That FOIA request is linked here.
MHARR February 5, 2020 Washington Update – Report and Analysis
Weiss elaborated by saying, "But it is not correct that the 2000 amendment "requires" that the "original" preemption provision of the 1974 law be broadly and liberally construed. Quite the contrary, the 2000 law requires that the preemption language as modified by the 2000 law be "broadly and liberally construed." And that is a key difference, because prior to the 2000 law, only state or local construction or safety "standards" could be preempted.  The 2000 law, however, added the word "requirements" to the state and local provisions that could be preempted.  Insofar, then as a local zoning mandate is a "requirement" that is not a construction or safety "standard," the 2000 reform law thus extended the substantive scope of preemption from just state or local construction and safety standards to other "requirements," such as exclusionary zoning mandates, that would interfere with "federal superintendence of the manufactured housing industry."
MHARR's president, who served for years as the non-profits' general counsel, also said "And, in fact, it is precisely the scope of these other "requirements" that interfere with the objectives of federal manufactured housing law, which are supposed to be broadly and liberally construed in applying federal preemption to support and uphold those objectives."
"So, by ignoring the key addition of the word "requirements" in the preemption provision of the 2000 law and, instead, focusing on the original 1974 language, without the additional word, "requirements," HUD seeks to negate a key reform of the 2000 law," stated Weiss.
"Not surprisingly, then, HUD does claim to take a "broad, liberal, enhanced view with regard to preemption of state and local standards." The problem is that state and local "standards" were already preempted under the 1974 law.  What is new in the 2000 law, is the preemption of state and local "requirements" that are not construction or safety standards, and that is precisely what HUD ignores in order to pay phony tribute to "enhanced" preemption, while totally ignoring the actual statutory "enhancement."  
 This is sheer sophistry." Meaning, per the definition by Merriam Webster notes above, that this was subtly deceptive language, as Weiss explains.
"Second, there are other subtle misstatements and incorrect statements contained in HUD's reply.  For example, their assertion that "state and local building authorities may not apply their own codes that are 'applicable to the same element of performance'"as a HUD standard.  The term in the statute is actually "aspect of performance." (Emphasis added).  It may seem like a slight difference, but slight differences can matter, as shown by the fact that I once had to litigate (in Wisconsin) exactly what the term "aspect of performance" meant in a preemption case involving formaldehyde regulation." Precision in words matters, is what Weiss's comments illustrated.
"Another misstatement is HUD's reference to the International Residential Code (IRC). The HUD standards do not preempt model codes such as the IRC. Rather, the HUD standards, under the 2000 law, can preempt state or local standards or requirements. If a state or locality adopts the IRC, then those portions of the IRC, as a state or local standard, can be preempted by the HUD standards, but the IRC, as a model standard, is not preempted per se.
Finally, HUD states: "The Department and the MHCC therefore concentrate on maintaining preemption by updating the elements of performance addressed by the construction and safety standards." said the MHARR CEO's narrative.
"Quite aside from the fact that the phrase "elements of performance" is not the phrase used in the statute, and is, in fact, quite different, this ignores again the fact that under the preemption provision's modified 2000 language, federal preemption extends far beyond just state and local construction and safety standards. Thus, just keeping the HUD Code updated does not take account – at all – of a multitude of other state and local "requirements" that could impair the purposes of federal law, including the availability and utilization of affordable manufactured housing in every jurisdiction in the United States."
That concluded Weiss' comments on HUD's formal reply to MHProNews on the timely topics linked here.
It should be noted that HUD has been asked to react or respond to our 7.13.2020 report, but has not yet done so. But in fairness, their original response took several days, so it may yet be forthcoming. MHProNews will give HUD an opportunity to also respond to these legal observations by Weiss.
What's Beneficial About Betrayal?
Presuming that a betrayal has occurred, there are arguably few things more dangerous than the trusted, smiling face that is sly stabbing you in the back.
So long as betrayal remains obscured or hidden, the one involved in the betrayal is more dangerous. Once the turn-coat is revealed or suspected, they are easier to deal with. Who says? Great thinkers throughout time.
HUD's recent praise of manufactured homes entirely failed to mention manufactured homes "enhanced preemption," something MHARR and MHProNews both reported. See that report linked below.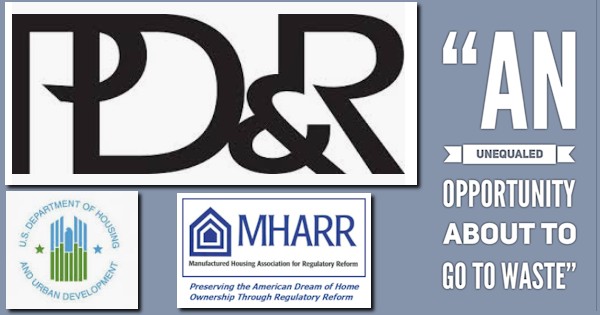 There are those who are cheer leading HUD's statements. Certainly, as MHProNews has reported previously, the case can be made that under the term of HUD Secretary Ben Carson, HUD has more elevated manufactured homes than by any of his prior predecessors.
That said, as MHARR has argued for the last three years, there is an opportunity that has largely slipped away. Enforcement of the federal laws would be advantageous to potentially millions of those who might not be able to afford housing of their own at all.
But with Warren Buffett led Berkshire Hathaway owned Clayton Homes, among others, leading a change for build to rent instead of built to sell, the industry's largest companies can benefit from this ostensible collusion between key people at HUD, MHI, and the industry's giants.
As an attorney for MHI said in writing, they consider HUD to be their client. When asked to clarify that, neither MHI nor that attorney would do so. That was related to former MHI VP, Lois Starkey, leaving the Arlington, VA based trade group to go to work for HUD. MHI protested. HUD's internal response to that controversy is linked here.
Webster, Chamberlain & Bean's letter that called HUD 'MHI's' client is linked here.
Wrongful Death COVID19 Case Alert to Landlords, Producers; News Tips, AG Barr Warns Christian Rights Violations on Easter – Sunday Headlines Review 4.5 to 4.12.2020
Related reports are linked above and below.
Dana Wade Announcement, Washington Post on HUD's "Once Obscure" Office of Manufactured Housing Programs, Manufactured Housing Institute and Manufactured Housing Association for Regulatory Reform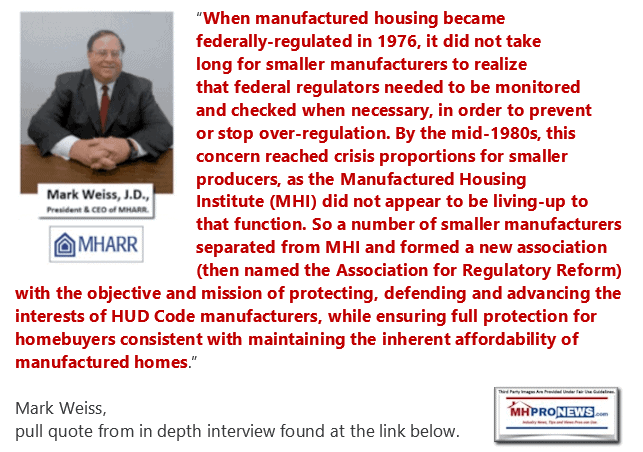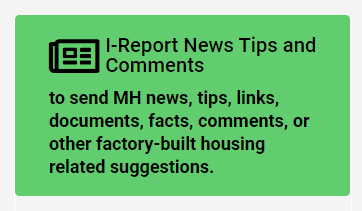 Programing Notice. Additional inside insights from federal sources will be the subject of an upcoming report.
Postscript, the report above has significant connections to this prior report. While Montgomery has since been confirmed, the concerns about conflicts of interest are still relevant. ICYMI, click the linked image or headline below.
Trump Administration Asked to Withdraw Brian D Montgomery Nomination Over Conflicts of Interest
That and other reports on significant topics to manufactured housing industry professionals, investors, advocates, officials, and others are found only here at your sole full-strength source for authentic "News through the lens of manufactured homes and factory-built housing" ©. This is the runaway most-read in manufactured housing trade media, where "We Provide, You Decide." © ## (Affordable housing, manufactured homes, reports, fact-checks, analysis, and commentary. Third-party images or content are provided under fair use guidelines for media.) (See Related Reports, further below. Text/image boxes are often hot-linked to other reports that can be accessed by clicking on them.)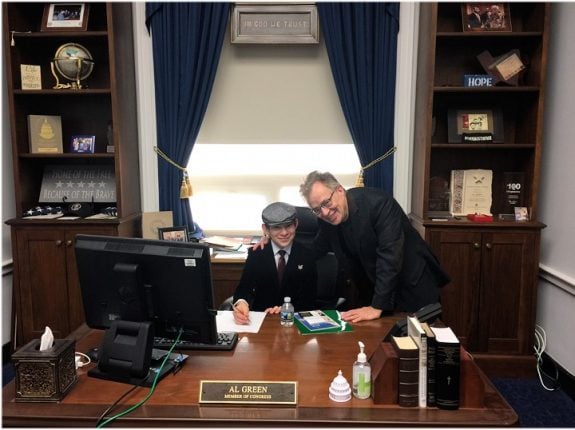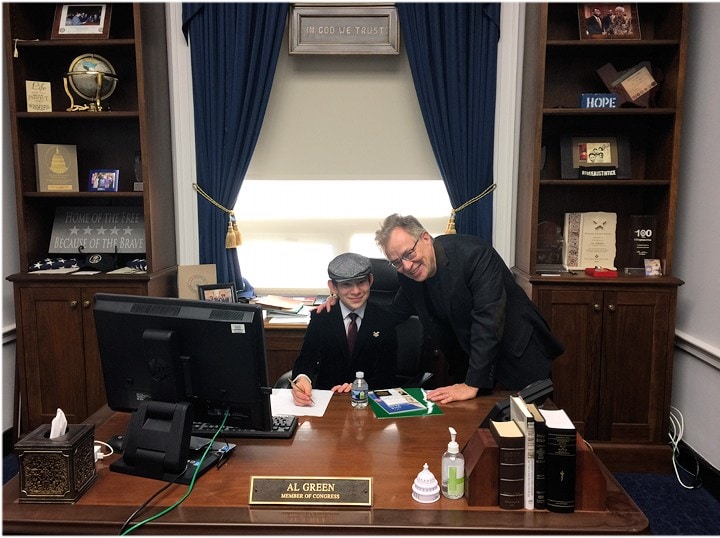 By L.A. "Tony" Kovach – for MHProNews.com.
Tony earned a journalism scholarship and earned numerous awards in history and in manufactured housing.
For example, he earned the prestigious Lottinville Award in history from the University of Oklahoma, where he studied history and business management. He's a managing member and co-founder of LifeStyle Factory Homes, LLC, the parent company to MHProNews, and MHLivingNews.com.
This article reflects the LLC's and/or the writer's position, and may or may not reflect the views of sponsors or supporters.
Connect on LinkedIn: http://www.linkedin.com/in/latonykovach
Related References:
The text/image boxes below are linked to other reports, which can be accessed by clicking on them.
Official National Manufactured Housing Production, Shipment Data May 2020 – Plus Added Manufactured Home Professional Facts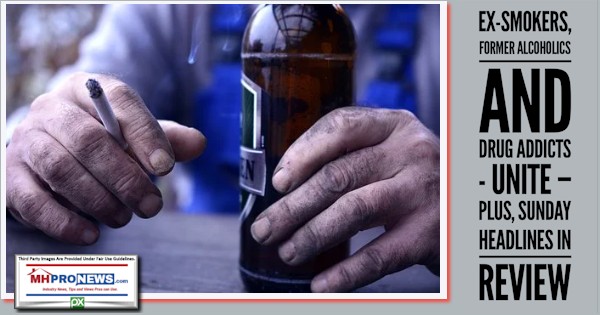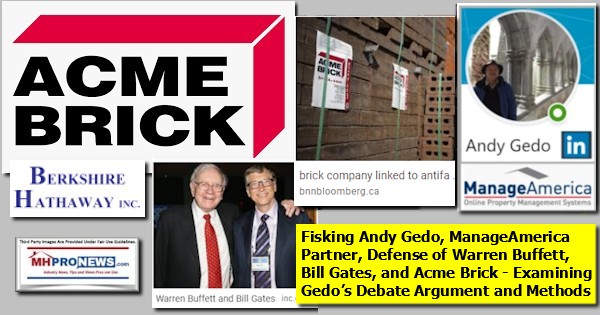 Dark Money-Billionaires Buffett, Gates, Soros Funding Black Lives Matter, Antifa – Named by AG Barr in Riots, Looting – Hijacking Peaceful George Floyd Death Racial Justice Protests
Demographic Trends, New RV Industry Data, Profit-Potential Laced Insights for Manufactured Housing Industry
Arrest, Indictment of Ghislaine Maxwell, Jeffrey Epstein "Madam," Returns Bill Gates–Warren Buffett, Gates Foundation, Donald Trump, Bill Clinton, Others – to Sexual Predator's Spotlight
Complaints to State and Federal Officials, Agencies About Corrupt Practices in Manufactured Housing Industry Growing
'Fighting to Tear Down Oppression…in Housing, Education…Employment' – Rep Ilhan Omar Declares Marxist-Socialist War on American Economic System, Video
"The way to defeat bad ideas is by exposure, argument, and persuasion, not by trying to silence or wish them away." JK Rowling, Gloria Steinem, Noam Chomsky, 150 Others Decry Censorship in "Letter on Justice and Open Debate," Harpers
"Enough is Enough" – Democratic Mayor in Ranking MH State Pleas for End to Black-on-Black Violence, Murder – Crime Wave Spreads
History, Financial Ties-Black Lives Matter, Antifa, Billionaires Warren Buffett, Bill Gates & George Soros–Economic, Political Upheaval Spotlighted by Mary Walter, Tony Kovach on Brian Kilmeade Show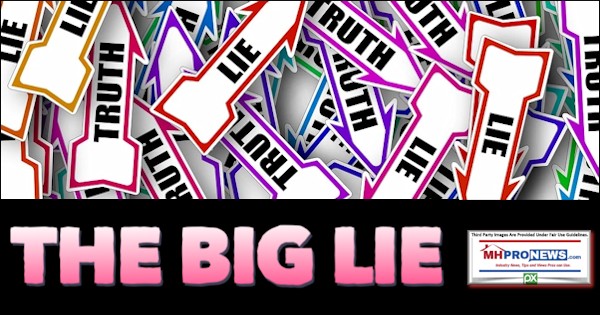 Saturday Satire and Executive Summaries for Manufactured Housing Professionals, Investors, Advocates, Researchers, Public Officials, and Investigators
"Never Let a Good Crisis Go To Waste" – COVID19 Pandemic – Problems and Solutions