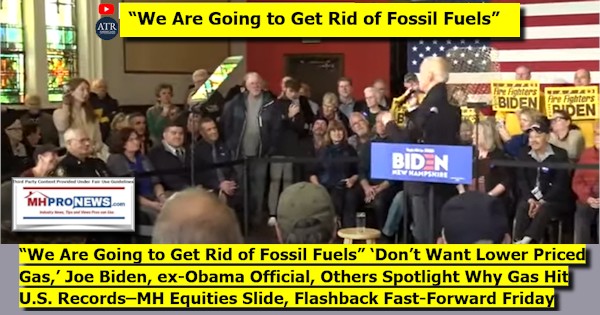 "'We don't want lower prices for gas," proclaims the headline that cites Joe Biden's own words and an Obama-era official among their sources in their report provided to MHProNews below. "They are not on your side," quips former CNN Washington, D.C. reporter and WMAL's star, Chris Plante. Plante says he's an ex-Democrat and his flagship station says they seek to help their listeners with "making sense of the news." That's a tall order, and no one platform accomplishes that noble goal, which is why numbers of sources are used here. Left-leaning NPR reported that "New purchases [of Russian oil] are to be ceased immediately, but U.S. buyers with existing contracts for Russian energy have 45 days to wind down deliveries." Among those who provide relevant insights that pull back the veil on the Biden-era White House and its policies are the TampaFP and WND NewsCenter. With Russia-Ukraine war related news still dominating much of mainstream media headlines, and pressure on crude oil up, manufactured home connected equities that recovered on 3.9 due to a hopeful UAE announcement slid again on 3.10.
Democratic Lawmakers Join GOP Ask for U.S. Oil, Energy Boost, Sliding Manufactured Home Equities Soar on UAE Announcement – Why Russia-Ukraine-USA Oil-Fuel Price Spike Was Avoidable; MHVille Markets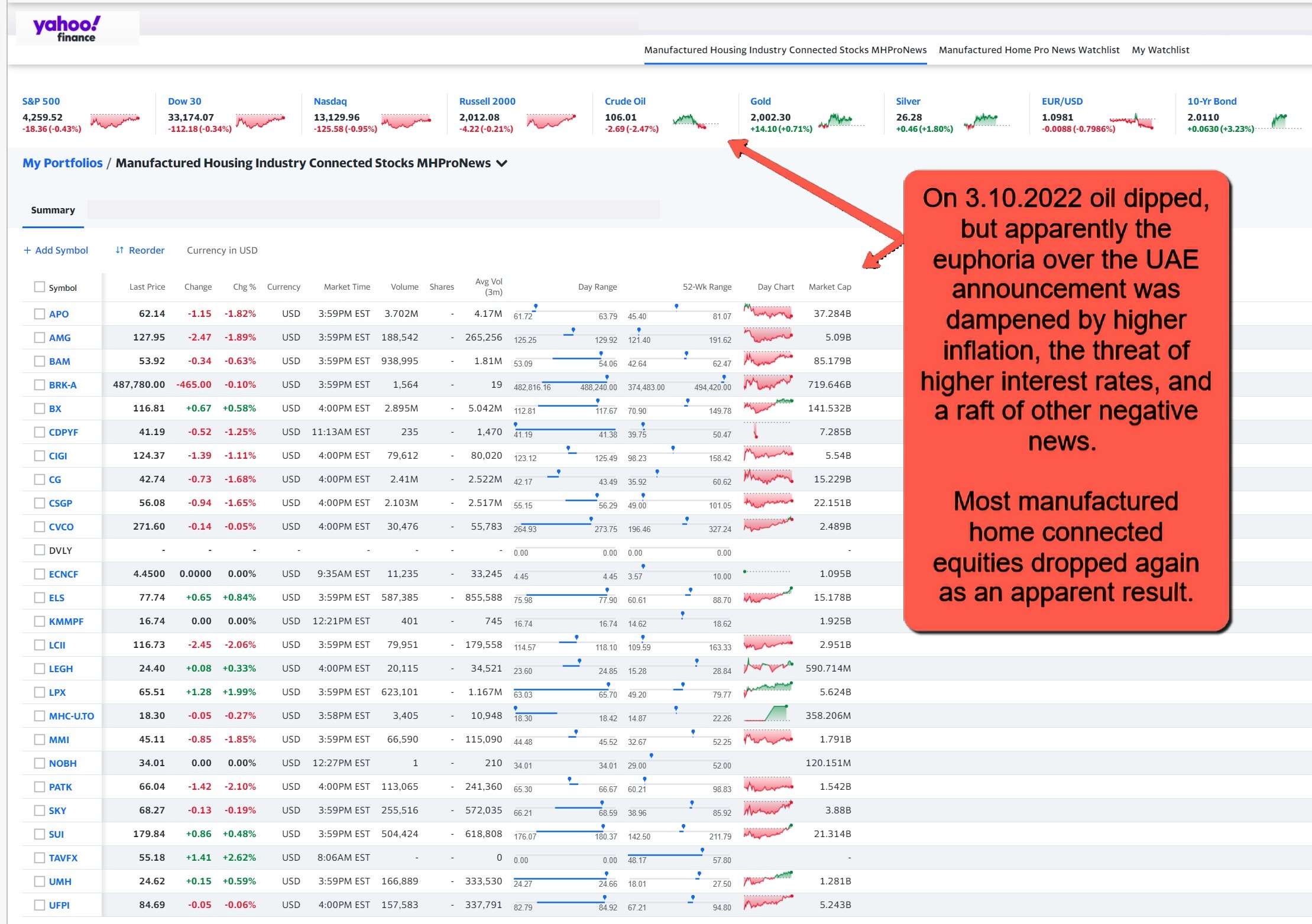 With that backdrop, the following from the WND NewsCenter to MHProNews will be followed by additional and related information plus a focused MHProNews analysis and commentary. That will set the stage for by the balance of the Daily Business News on MHProNews report on the MHVille markets.
WND VIDEO
'We don't want' lower prices for gas: Global warming apologists exposed
Protecting consumers 'undercuts the administration's climate change goals'
By Bob Unruh Published March 9, 2022 at 3:55pm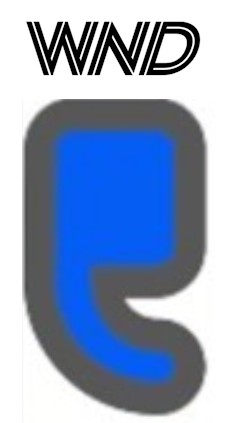 Americans in the lower to middle income brackets are in pain these days because of energy costs – the surging per gallon price of gasoline hits a store clerk much harder than a megamillionaire Washington politician or a movie star.
But leftists believe it's not hitting hard enough yet.
How do we know?
Former Obama Treasury official Mark Mazur told us so.
In fact, as the gasoline prices in America reach levels never before seen, there's been discussion of a holiday from the federal gas tax – to cut the costs for consumers.
No, said Mazur.
That, in fact, "undercuts the administration's climate change goals – where really to care about fossil-fuel consumption, we don't want lower prices for fossil-fuel buyers, we prefer higher prices," he said.
Attacking energy supplies for American consumers isn't new with the Joe Biden administration. Obama did it while president, back when Biden was vice president. Under their second term, some 43,000 megawatts of energy production from coal was abandoned in America.
That trend continued into the administration of President Trump, as one doesn't start, or stop, a coal-fired power plant on a moment's notice.
Then back in 2020, Biden himself said, "We are going to get rid of fossil fuels. … We're going to phase out fossil fuels."
The Federalist reported on a new trend with stickers picturing Biden, and the statement "I did that," being posted on gasoline pumps at service stations.
"It's obvious to everyone paying attention (except for Biden and his corporate media comms shop… but that's redundant) that the Democrat administration's policies, not just the Russians, are to blame for rising prices at the pump. The third week of February, before the Russian invasion of Ukraine started, the average price of U.S. gas was $3.53 per gallon, compared with $2.38 the week Biden took office: a $1.15 difference. (That fact hasn't stopped Press Secretary Jen Psaki from lying through her teeth to blame the spike entirely on Russia.)," the report said.
But price hikes aren't through "incompetence," the report explained. "Your pain at the pump isn't just unforeseen collateral damage of the White House's policies — it's a very intentional result of it.
"That's right: Biden wants staggering gas prices to force you from being able to drive where you want, when you want, as much as you want to. It's all a part of his green energy agenda, which panders to radicals on the far-left side of Biden's ever-further-left party."
The report pointed out Biden has been actively pursuing that goal.
"From canceling the Keystone XL pipeline to suspending new drillings on federal lands to moving us away from the energy independence the U.S. established under former president Trump. That agenda has been apparent even in the Biden administration's tone-deaf responses to the current spike in gas prices."
It was at the Climate Depot that Mazur's comments were highlighted.
"Former U.S. Treasury official Mark Mazur… agreed a gas-tax holiday "undercuts the administration's climate change goals — where really to care about fossil-fuel consumption, we don't want lower prices for fossil-fuel buyers, we prefer higher prices." https://t.co/fY3jB3qkNW

— Karl Honegger (@LibertyKarl) March 8, 2022
Climate Depot's Marc Morano, author of "Green Fraud: Why The Green New Deal is Even Worse Than You Think," said, "Skyrocketing energy prices are exactly what the climate and environmental agenda demands and has demanded for the past 50 plus years. From President Obama to President Biden, higher energy costs have been the plan to soften up Americans and the economy to prepare them for accepting less in order to impose the progressive vision on society. High energy prices and shortages will condition Americans to accept a 'new normal' in energy that is entirely due to following the climate agenda.
He suggested opening up American production.
"It's time to stop the sanctions — against American domestic energy!" he said.
The Washington Post said gasoline prices in the U.S. have risen 14% in just the last week.
Jack Gillis, executive director of the Consumer Federation of America, an association of consumer advocacy organizations, said, "So it is pretty shocking to consumers."
Biden claimed that the solution is going further green.
"Transforming our economy to run on electric vehicles, powered by clean energy, will mean that no one will have to worry about gas prices," he said on social media. "It will mean tyrants like Putin won't be able to use fossil fuels as a weapon."
But with electric vehicles prices like luxury sports cars, at $60,000, $70,000 or event more, and power grids so far completely unprepared to deliver the charges for those vehicles, fossil fuels still will be needed for the foreseeable future. ##
Newsmax reported on 3.10.2022 that "President Joe Biden is blaming "[Vladimir] Putin's price hike" for soaring inflation. Pushed by the skyrocketing cost for gas, housing and food, inflation rose 7.9% over the past year." Biden can say what he wants to, but the information documented on the TampaFP site, linked below, demonstrates how hollow his claims are. Every word in the above from WND supports the insights from the foundational facts, evidence, and related available in the Tampa Free Press illustrated and video packed article linked below.
'Vlad The Impaler' – Ukraine, USA, EU, NATO, Oil, Green Energy, Oligarchs, George Soros, Paltering, Affordable Housing 2022 – Costly Facts You Have And Haven't Been Told
Additional Information, More MHProNews Analysis and Commentary
"For those who believe, no proof is necessary. For those who don't believe, no proof is possible." said Stuart Chase. While Chase was talking about God, applied to Biden believers who won't consider the evidence against him, a similar principle applies.
In a post on Pro-Biden MSNBC on 3.8.2022: "Joe Biden caused this and doesn't seem to care," Nathan Brand, the Republican National Committee's deputy communications director, tweeted Tuesday about the new record. The party's rapid response director, Tommy Pigott, captioned a 2019 video of Biden pledging to end fossil fuel with, "The pain at the pump is the point." Sen. John Barrasso, R-Wyo., who co-sponsored a GOP bill to cut off Russian oil, was one of several elected Republicans demanding that Biden "take the shackles off American energy." But the MSNBC columnist Hayes Brown accuses Republicans of "lying through their teeth."
What Hayes either didn't know, or didn't say, is that 3 Senate Democrats have aligned with those in the GOP who say that the Biden White House needs to return to policies that favor domestic oil production. Hayes attempts 'razzle dazzle' tactics which underscores why the fact-based report linked here and further below will remain important. So too will the report that follows.
https://www.manufacturedhomepronews.com/democratic-lawmakers-join-gop-ask-for-u-s-oil-energy-boost-sliding-manufactured-home-equities-soar-on-uae-announcement-why-russia-ukraine-usa-oil-fuel-price-spike-was-avoidable-mhville-m/
Even the left-leaning Washington Post asserted on 3.8 that: "Democrats embrace politically risky strategy on rising gas prices," saying: "Ban on Russian oil is likely to further spike prices at the pump, creating a potential political headache for Democrats."
Brown ignores the broader data and points the finger of blame and political opponents who have said for over 13 months that the Biden oil and energy agenda is the wrong one for the U.S.A. The Biden plan played into Putin's calculations. Paltering, half-truths, distortions and blame shifting may fool some die hard partisans.
There are those pundits who assert that a growing number of Americans across the left-right divide are 'waking up' to the agenda that the backers of Team Biden are pressing on Americans.
The National Federation of Independent Business (NFIB) has opposed Democratic tax policies. Where is MHI on that concern? NFIB has come out clearly on the harm caused by inflation on small businesses. A coalition of other largely right-of-center organizations have joined together to ask Congress on another Biden related-taxation effort.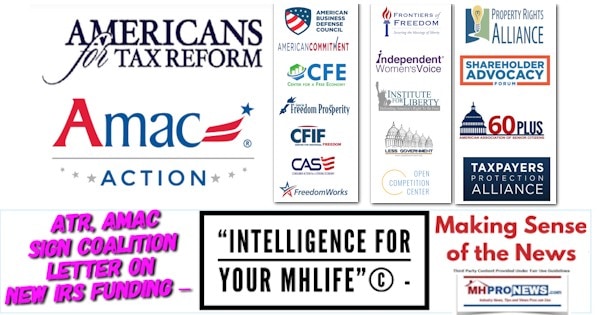 The Job Creators Network (JCN) home page flatly talks about "the Biden Administration's latest offensive in the war on small business…" Days before Biden's pivot on Russian oil, JCN boiled it down to a billboard.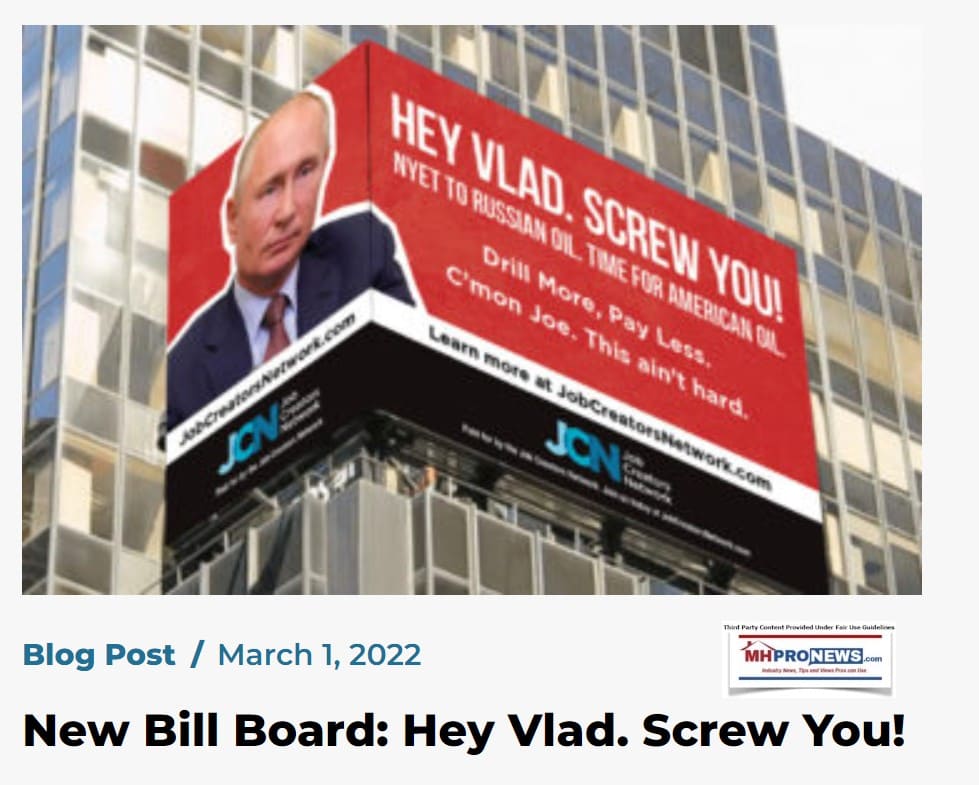 While the UAE announcement raised hopes that sent manufactured housing equities up, manufactured home connected stocks have slid since.
Three CNN headlines reveal the logical disconnect that exists there, barring a shift to robust U.S. Canadian oil, natural gas, and energy production.
Russia says it could seize assets Western companies leave behind
Loss: Russia owes Western banks $120 billion. They won't get it back
Damage: Russia's economy will be 'devastated' by sanctions and further sanctions are under consideration, Janet Yellen says
Yellen is apparently shilling for team Biden's agenda, because China will buy Russia's energy as needed. Furthermore, Russia could use other allies and outlets to provide their energy to the markets by subtler means, as the Biden White House and U.S. intelligence services surely realize.
An obvious step that could benefit Americans and actually support Ukraine is for the Biden White House to reverse course on all of their anti-American energy actions. When even Tesla electric car maker Elon Musk says it is time to use American fossil fuels, that speaks volumes.
Hate to say it, but we need to increase oil & gas output immediately.

Extraordinary times demand extraordinary measures.

— Elon Musk (@elonmusk) March 5, 2022
Obviously, this would negatively affect Tesla, but sustainable energy solutions simply cannot react instantaneously to make up for Russian oil & gas exports.

— Elon Musk (@elonmusk) March 5, 2022
The fact that Musk is contradicting Biden regime officials who say the solution is to buy an electric vehicle, Tesla's comments speak sobering volumes. Facts matter. As Abraham Lincoln once wisely observed, you can't fool all of the people all of the time.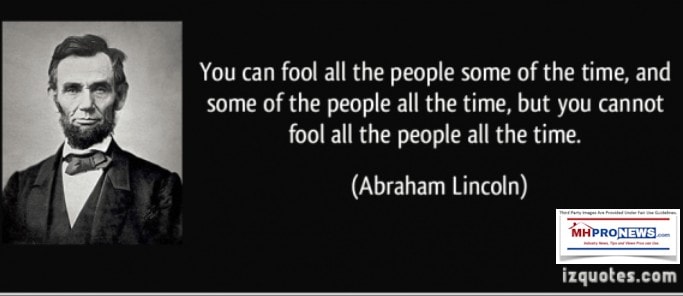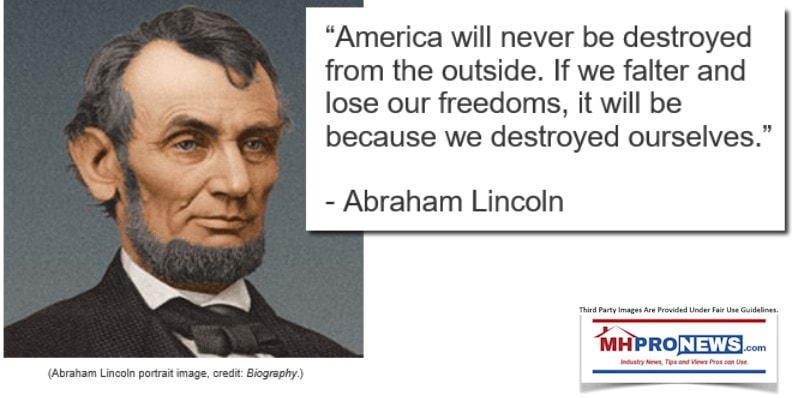 The fact that Musk is contradicting Biden regime officials who say 'the solution' is to buy an electric vehicle, the Tesla leader's comments speak sobering volumes. Biden has a history of lies, plagiarism, racism, and apparent corruption. History, evidence, and facts matter.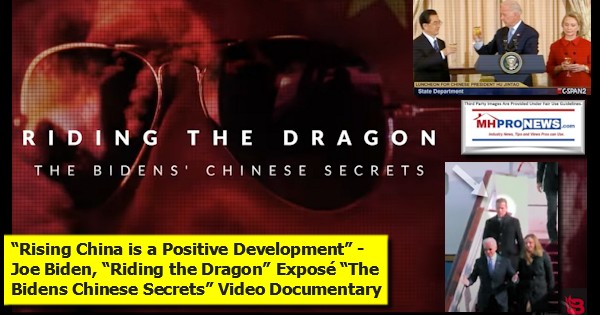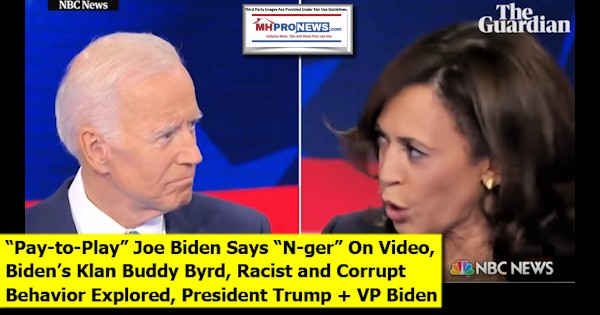 Biden could have taken steps prior to the Russian invasion of Ukraine to avert this avoidable crisis. Biden lies, Ukrainians die. Early polling indicates that Biden's attempt to blame shift away from himself isn't working. But there is another aspect to this conflict. The Ukrainians have fought valiantly. The Russians are being exposed as not being as organized and tough as billed. And the Russian logistics are a vulnerable point, as this 20-minute video documentary with illustrates. It's had millions of views in just days.
The above raises the question. Why isn't the Biden White House providing all of the support needed to help the Ukrainians take advantage of these weaknesses? The U.S. supported the Afghans during the Russian invasion of that nation. Democrats were involved in that effort as were Republicans.
The video that follows doesn't address those questions.  But it does raise several informative ideas in roughly the first 20 minutes. IMHO, as a non-Ukrainian, the last few minutes is a mixed bag. The overall interesting insights and thesis ends with an add by a VPN service that sponsored the production. Millions of views, and it worked in mainstream and other news video.
Once more, ICYMI, is this fact-packed report that documents step-by-step the disinformation that is being shoveled at Americans from some sources.
'Vlad The Impaler' – Ukraine, USA, EU, NATO, Oil, Green Energy, Oligarchs, George Soros, Paltering, Affordable Housing 2022 – Costly Facts You Have And Haven't Been Told
Next up is our daily business news recap of yesterday evening's market report, related left-right headlines, and manufactured housing connected equities.
The Business Daily Manufactured Home Industry Connected Stock Market Updates.  Plus, Market Moving Left leaning CNN and Right-leaning (Newsmax) Headlines Snapshot. While the layout of this daily business report has been evolving over time, several elements of the basic concepts used previously are still the same. For instance. The headlines that follow below can be reviewed at a glance to save time while providing insights across the left-right media divide. Additionally, those headlines often provide clues as to possible 'market-moving' news items.
Market Indicator Closing Summaries – Yahoo Finance Closing Tickers on MHProNews…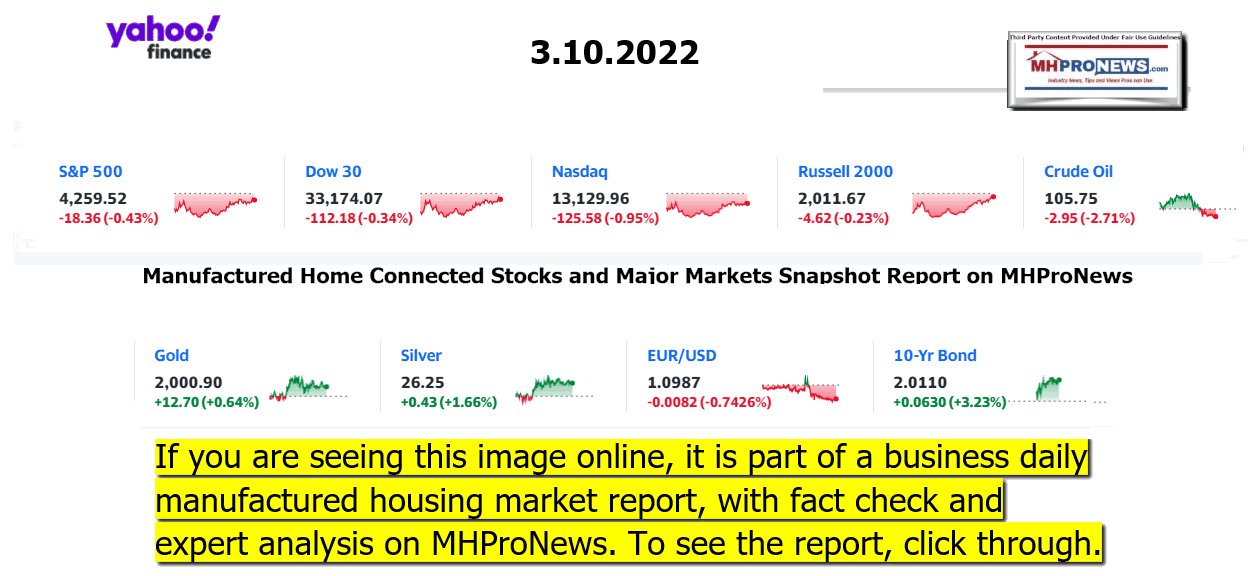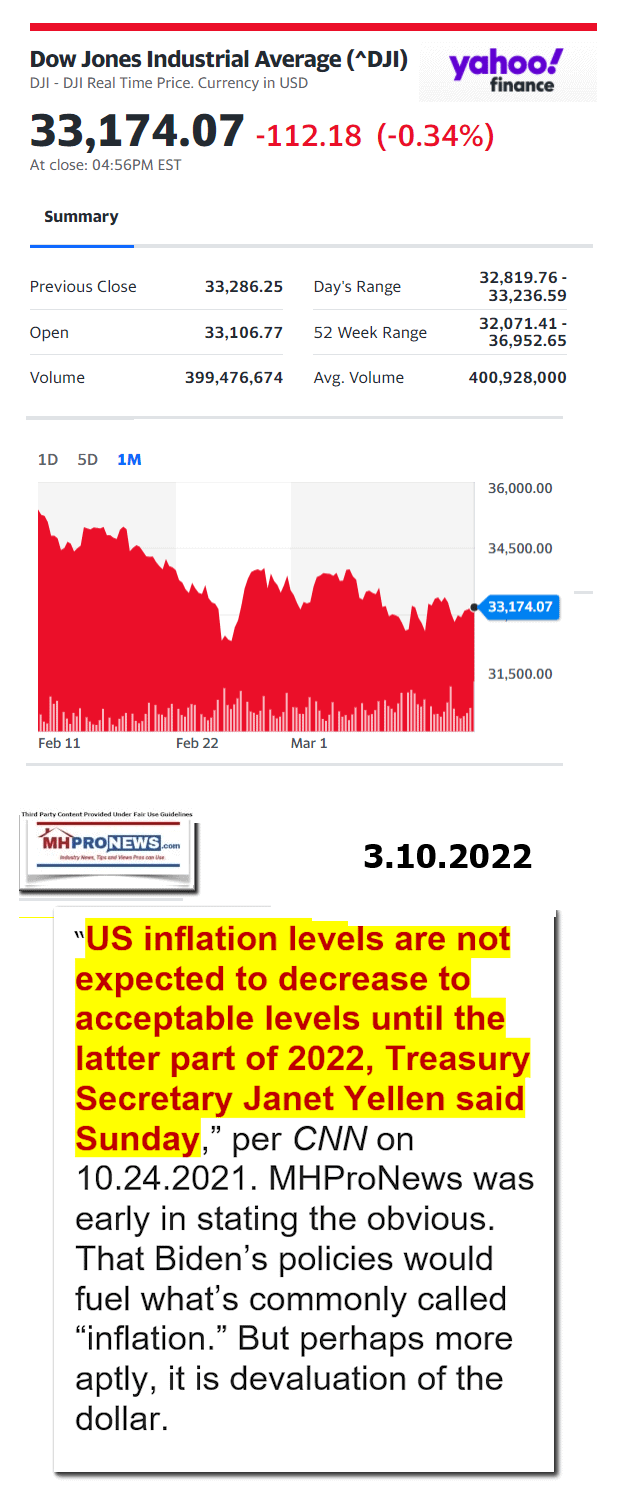 Headlines from left-of-center CNN Business – from the evening of 3.10.2022
Abandoned
Russian President Vladimir Putin chairs a meeting with members of the government via teleconference in Moscow, Thursday, March 10, 2022. (Mikhail Klimentyev, Sputnik, Kremlin Pool Photo via AP)
Russia says it could seize assets Western companies leave behind
Loss: Russia owes Western banks $120 billion. They won't get it back
Damage: Russia's economy will be 'devastated' by sanctions and further sanctions are under consideration, Janet Yellen says
Exit: Goldman Sachs and JPMorgan are getting out of Russia
Gateway to the West: McDonald's transformed Russia … now it's abandoning the country
Fast food: Burger King pulls support from its Russian locations
Hedging: Fool's gold or safe haven? War puts bitcoin to the test
Exposed: The world may be facing one of the largest energy shocks ever, Goldman Sachs says
A pass: Sanctions on Russian energy exclude electric vehicle batteries
ANALYSIS Russia and QAnon have the same false conspiracy theory about Ukraine
Watch: How to save money on gas by being more fuel efficient
LATEST HEADLINES
Apartment buildings in the Chelsea neighborhood of New York, U.S., on on Sunday, July 4, 2021. New York's residential market is heating back up amid the easing of commercial restrictions and lower Covid-19 rates, although the market has yet to return to pre-pandemic levels, Forbes reports. Photographer: Jeenah Moon/Bloomberg via Getty Images
Manhattan rents hit an all-time high
Stocks sink as inflation worries return
Key inflation measure jumps to highest level since January 1982
Amazon and Alphabet could give the Dow a 21st century facelift
Mortgages rates are on the rise again amid inflation fears
Volkswagen's bus is back. And now it's electric
Peloton is testing a new rental model
Amazon's stock is about to get much, much cheaper
Kim Kardashian's advice for working women sparks backlash
Why this tax season is extra frustrating
As home values soar, the wealth gap grows
'Obi-Wan Kenobi' trailer brings Star Wars' iconic Jedi to Disney+
GENDER
DHAKA CITY, BANGLADESH – AUGUST 29, 2021: A Woman worker wears face mask as preventive measure while manufactures clothes in a garment factory during the resume activities of  industries amid Covid-19 Coronavirus pandemic. On August 29, 2021 in Dhaka, Bangladesh.
Athleta CEO: It's time for businesses to prioritize women
Kate McKinnon mocks Florida's controversial bill
Disney CEO says he opposes 'Don't Say Gay' bill
Women's soccer team wins $24 million over equal pay
Rio Tinto says sexism and racism are rife at the company
AMAZON
WASHINGTON, DC – JULY 29: Amazon CEO Jeff Bezos testifies via video conference during the House Judiciary Subcommittee on Antitrust, Commercial and Administrative Law hearing on Online Platforms and Market Power in the Rayburn House office Building, July 29, 2020 on Capitol Hill in Washington, DC. The committee was scheduled to hear testimony from the CEOs of Apple, Facebook, Amazon and Google.
Amazon may face criminal liability for lying to Congress
Historical Dutch bridge might be removed for Jeff Bezos
Here are the companies pulling back from Russia
Prime memberships cost jumps to $139
Amazon doubles salary cap for US white-collar employees
Headlines from right-of-center Newsmax – evening of 3.10.2022
Ukraine Accuses Russia of Genocide After Bombing of Children's Hospital
Ukrainian emergency employees and volunteers carry an injured pregnant woman from a maternity hospital that was damaged by shelling in Mariupol, Ukraine, on Wednesday. (AP Photo/Evgeniy Maloletka)
Ukraine's president accused Russia of carrying out genocide after officials said Russian aircraft bombed a children's hospital on Wednesday, burying patients in rubble despite a ceasefire deal for people to flee the besieged city of Mariupol. The attack, which authorities said injured women in labor and left children in the wreckage, is the latest grim incident of the 14-day invasion, the most massive assault on a European state since 1945. [Full Story]
Russian Invasion of Ukraine
Trump: Putin Emboldened After Our Chaotic Afghan Pullout | video
Vatican Official: Reported Bombing of Ukraine Children's Hospital 'Unacceptable'
Sheltering from Bombs, Ukraine's 'Cellar Violinist' Plays on
Calls to Suspend Gas Taxes Across US Grow as Prices Surge
Ukraine: Russian Strikes Children's Hospital, Maternity Facility
Russia Wants to 'Achieve Resolution Peacefully'
Zelenskyy: Ukraine No-Fly Zone Is World's 'Humanitarian Duty'
Marriott, Citi, Major Companies Still Do Business in Russia
Power Cut at Chernobyl Threatens Radiation Risk
Thousands Being Evacuated From Kyiv
Kremlin Vows Response to US 'Economic War' Actions
More Russian Invasion of Ukraine
Newsmax TV
Dershowitz: US Response Not Enough to Stop Putin | video
Blackburn: Time for 'Operation Warp Speed' on Energy | video
French Hill: Biden Must Not Negotiate With Dictators for Oil
Bill Johnson: Russia Paying Money to US Environmentalists | video
Braun: Biden Should Have Pushed for Energy Independence Like Trump | video
Oksana Baiul: Putin Has Ukraine Athlete 'Blacklist' | video
Ex-Russian Oligarch: Putin Will Forever Be Enemy to US | video
Ric Grenell: US Can Be Dominant on Energy Production | video
More Newsmax TV
Newsfront
com Notified Employees of Layoffs via Accidental Severance Checks
Online mortgage lender Better.com, which laid off 900 people during a Zoom call in December, laid off a "small number" of employees Tuesday morning by accidentally depositing severance checks into their payroll accounts before notifying them…. [Full Story]
Calls to Suspend Gas Taxes Across US Grow as Prices Surge
With gas prices at record highs across the U.S., an increasing number [Full Story]
Dems Drop COVID-19 Funds, Clear Way to OK Ukraine Aid, Avoid Federal Shutdown
Democratic leaders abruptly abandoned plans for a fresh infusion of [Full Story]
Will US Cave to Ukraine No-Fly Zone Pleas?
The Biden administration and most U.S. lawmakers remain staunch [Full Story] | Platinum Article
Ex-CNN Chief Zucker Settles With WarnerMedia for $10M: Report
Former CNN President Jeff Zucker has finalized a deal with [Full Story]
Pro-Putin NGO Pushed Green New Deal, Protested Keystone XL Pipeline
President Joe Biden's continued dismissal of domestic energy sources [Full Story] | Platinum Article
US Job Openings Near Record, Adding to Price Pressures
S. businesses posted a near-record level of open jobs in January, a [Full Story]
New Latino Conservative Network Launches, Worries Some Dems
The launch of Americano, the country's first Spanish-language [Full Story]
Trump Refinances $100 Million Mortgage on Trump Tower
Former President Donald Trump took out a $100 million loan in order [Full Story]
Houston Energy Club Predicts $180 Barrel Oil Soon
Francesco Stipo, President of the Houston Energy Club, said in [Full Story]
Trump: Putin, Dictators Got 'Sense of Power and Dignity' After Afghanistan
Vladimir Putin, as well as the leaders of other nations, got a "new [Full Story] | video
Hunter Biden Still Listed as an Owner of Chinese Firm
Hunter Biden was listed as an owner of a Chinese government-linked [Full Story]
First Patient to Receive Genetically-Altered Pig Heart Transplant Dies After 2 Months
The first person to receive a heart transplant from a pig has died, [Full Story]
Cruz to Introduce Bill Boosting Nonprofit Security Funding
Ted Cruz, R-Texas, plans to introduce a bill tripling funding [Full Story]
UK to Give Anti-aircraft Missiles to Ukraine
Britain is planning to supply Ukraine with anti-aircraft missiles to [Full Story]
Lawmakers Accuse Amazon of Possible Criminal Obstruction: WSJ
Amazon and its executives potentially committed criminal obstruction [Full Story]
Marriott, Citi, Major Companies Still Do Business in Russia
More than 300 companies have stopped doing business in Russia [Full Story]
Ukraine Military Using Stealth Drones to Hit Russian Supply Targets
Ukrainians are using a fleet of stealth drones to take out Russian [Full Story]
South Korea Presidential Election in Dead Heat as Polls Close
South Korea's presidential election was too close to call as voting [Full Story]
UN Investigators Urges US to Probe Attacks in Syria
N. war crimes investigators urged the United States on Wednesday to [Full Story]
Shackleton's Ship 'Endurance' Found After 100 Years Beneath Antarctic Ice
The wreckage of polar explorer Ernest Shackleton's ship "Endurance," [Full Story]
Tiger Woods' Daughter to Present Him at World Golf Hall of Fame
Tiger Woods has selected his daughter, Sam, to introduce him when he [Full Story]
Top US Lawmakers Reach Deal on Ukraine Aid, $1.5T Spending
Congressional leaders reached a bipartisan deal early Wednesday [Full Story]
Civil Rights Leader Andrew Young, Turning 90, Keeps Up Fight
As he approaches 90, civil rights icon Andrew Young is turning to his [Full Story]
Indiana Lawmakers Approve Repealing Gun Permit Requirement
Republican lawmakers pushed through a bill that would repeal [Full Story]
Australia Intelligence Boss: As Russia Attacks Ukraine, China Eyes the Pacific
A "troubling new strategic convergence" between Beijing and Moscow [Full Story]
US Charges Woman, 61, With Acting as Putin's Spy
The Justice Department has charged a duel citizen of Russia and the [Full Story]
Rosendale Leads Effort to Stop Ukraine Funding Without Border Wall Completion
A group of House Republicans, led by Rep. Matt Rosendale, R-Mont., is [Full Story]
Ukraine Aid Grows to Near $14B in $1.5T Govt Bill
A U.S. aid package for Ukraine and its Eastern European allies grew [Full Story]
US Intel Paints Putin as Aggrieved, Angry Over Ukraine War
S. intelligence chiefs on Tuesday branded Russia's Vladimir Putin [Full Story]
Education Secretary Threatens Florida Over 'Hateful' Gender Bill
Secretary of Education Miguel Cardona appeared to threaten Florida on [Full Story]
More Newsfront
Finance
Biden's Inflation Plan Upends Thinking on Jobs Sent Overseas
President Joe Biden has a solution for high inflation that seems counterintuitive: Bring factory jobs back to the U.S…. [Full Story]
Biden Presses Congress on Chip Funding
Tesla Will Pay Conscripted Ukrainian Employees up to 3 Months
Euro Surges as Oil Prices Ease and Investors Embrace Risk
Years of Low US Energy Costs Wane, Following Russian Invasion
More Finance
Health
Study: As Little as One Drink a Day Linked to Brain Changes
Even one drink a day can shrink your brain. That's the finding of a recent study of more than 36,000 men and women. While heavy drinkers had the greatest risk for reduced brain size, the link was evident even in moderate drinkers. This study refutes current guidelines that…… [Full Story]
Mouthguard Device as Effective as CPAP for Many With Sleep Apnea
Pfizer Testing COVID Pill in High-Risk Children Ages 6 to 17
More Transmissible Omicron Subvariant BA.2 Nearly 12 Percent of US Variants: CDC
The Healthcare Worker Shortage is Impacting Americans
MHProNews has pioneered in our profession several reporting elements that keep our regular and attentive readers as arguably the best informed in the manufactured housing industry. Among the items shared after 'every business day' (when markets are open) is our left-right headline recap summary. At a glance in two to three minutes, key 'market moving' news items are covered from left-of-center CNN Business and right-of-center Newsmax. "We Provide, You Decide." © Additionally, MHProNews provides expert commentary and analysis on the issues that others can't or won't cover that help explain why manufactured housing has been underperforming during the Berkshire era while an affordable housing crisis and hundreds of thousands of homeless in America rages on. These are "Industry News, Tips, and Views Pros Can Use" © features and others made and kept us the runaway #1 in manufactured housing trade publisher for a dozen years and counting.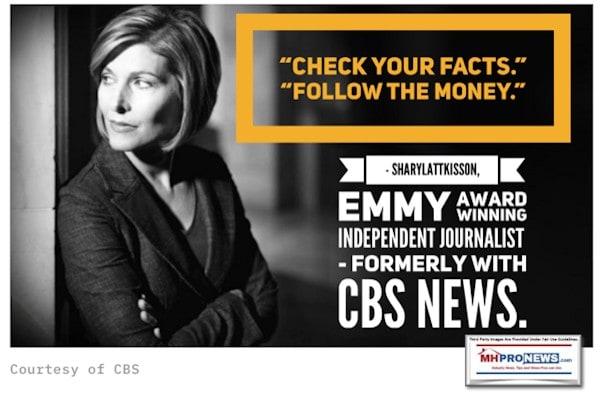 Manufactured Housing Industry Investments Connected Equities Closing Tickers
Some of these firms invest in manufactured housing, or are otherwise connected, but may do other forms of investing or business activities too.
NOTE: The chart below includes the Canadian stock, ECN, which purchased Triad Financial Services, a manufactured home industry lender
NOTE: Drew changed its name and trading symbol at the end of 2016 to Lippert (LCII).
NOTE: Deer Valley was largely taken private, say company insiders in a message to MHProNews on 12.15.2020, but there are still some outstanding shares of  the stock from the days when it was a publicly traded firm.  Thus, there is still periodic activity on DVLY.
Manufactured Home Communities (a.k.a. 'Mobile Home Parks' – SIC) – Exploring UMH Properties; Fellow Manufactured Housing Institute Member Yes! Communities Suits and Settlements; plus MH Markets Updates
Clayton-21st Storm Watch – Sinatra's Summer Wind Blows Early? – Manufactured Housing Moat Breach – Manufactured Home Values Increasing Faster than Site-Built – Case for Something New in 2022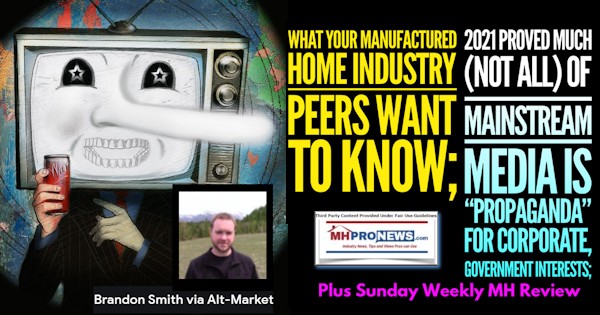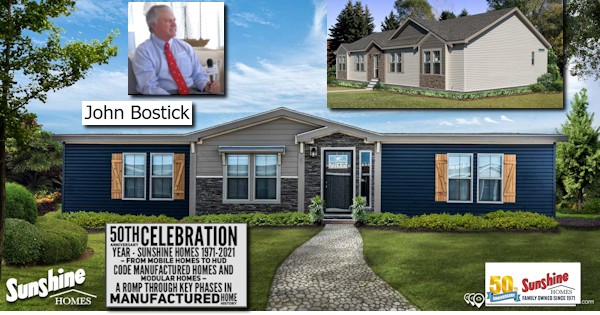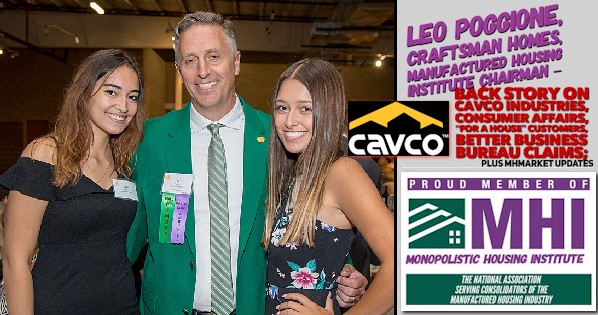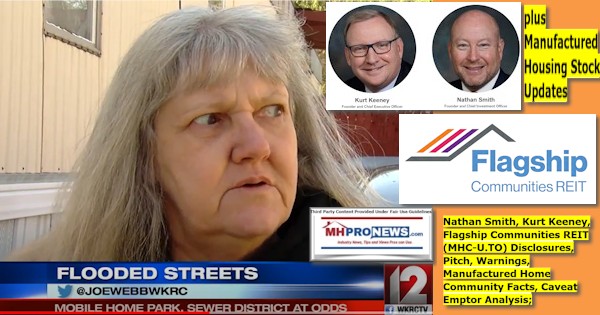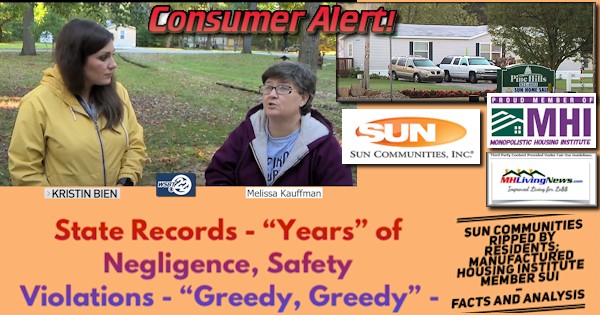 In cases such as Apollo, Berkshire Hathaway, Blackstone or others, manufactured housing may only be part of their corporate interests. Note: depending on your browser or device, many images in this report can be clicked to expand. Click the image and follow the prompts. To return to this page, use your back key, escape or follow the prompts.

https://www.manufacturedhomepronews.com/steve-lawler-deer-valley-corporation-dvc-otcmkts-dvly-announces-merger-plus-manufactured-home-investing-stock-updates/

https://www.manufacturedhomepronews.com/nobility-homes-financial-position-very-strong-sales-strong-but-challenges-including-lending-and-others-examined-plus-manufactured-housing-stocks-update/

2022

…

Berkshire Hathaway is the parent company to Clayton Homes, 21st Mortgage, Vanderbilt Mortgage and other factory-built housing industry suppliers.


·

LCI Industries, Patrick, UFPI, and LP each are suppliers to the manufactured housing industry, among others.




·

AMG, CG, and TAVFX have investments in manufactured housing related businesses.

For

insights from third-parties and clients about our publisher

, click here.


Enjoy these 'blast from the past' comments.

MHProNews. MHProNews – previously a.k.a. MHMSM.com – has celebrated our 11th year of publishing and have completed over a dozen years of serving the industry as the runaway most-read trade media.
Sample Kudos over the years…
It is now 12+ years and counting…
Learn more about our evolutionary journey as the industry's leading trade media, at the report linked below.
· For expert manufactured housing business development or other professional services, click here.
· To sign up in seconds for our industry leading emailed headline news updates, click here.

Disclosure. MHProNews holds no positions in the stocks in this report.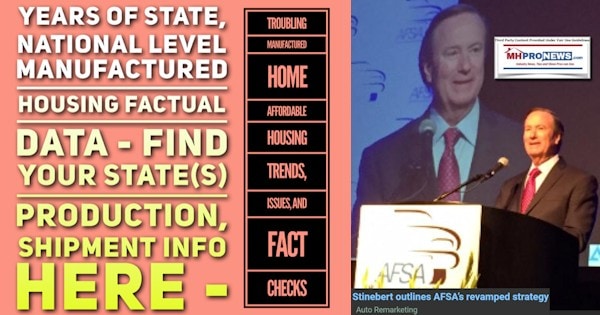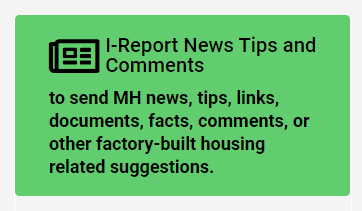 That's a wrap on this installment of "News Through the Lens of Manufactured Homes and Factory-Built Housing" © where "We Provide, You Decide." © (Affordable housing, manufactured homes, stock, investing, data, metrics, reports, fact-checks, analysis, and commentary. Third-party images or content are provided under fair use guidelines for media.) (See Related Reports, further below. Text/image boxes often are hot-linked to other reports that can be access by clicking on them.)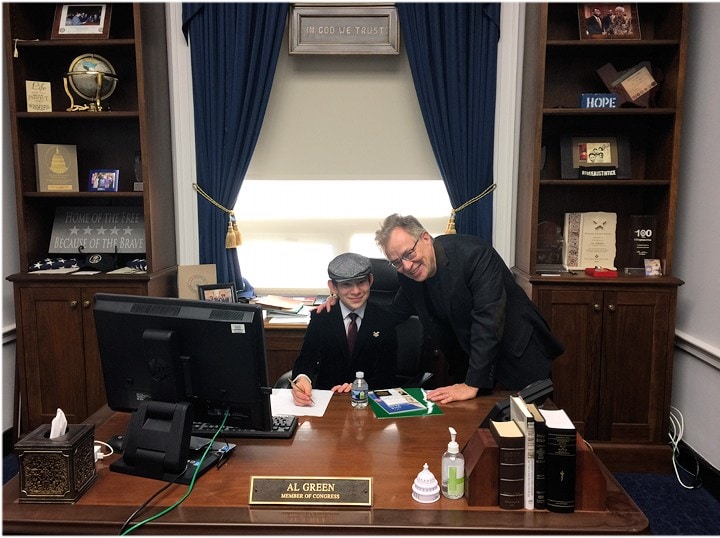 By L.A. "Tony" Kovach – for MHProNews.
Tony earned a journalism scholarship along with numerous awards in history. There have been several awards and honors and also recognition in manufactured housing. For example, he earned the prestigious Lottinville Award in history from the University of Oklahoma, where he studied history and business management. He's a managing member and co-founder of LifeStyle Factory Homes, LLC, the parent company to MHProNews, and MHLivingNews.com. This article reflects the LLC's and/or the writer's position and may or may not reflect the views of sponsors or supporters.