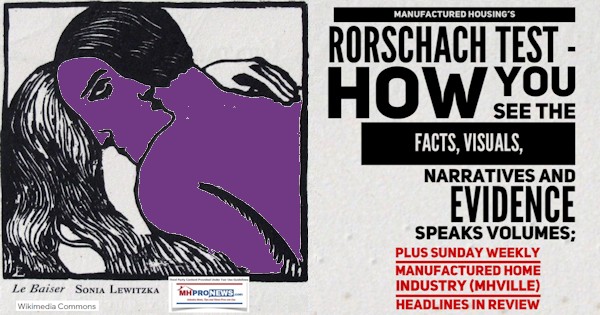 "The Rorschach test is a projective psychological test in which subjects' perceptions of inkblots are recorded and then analyzed using psychological interpretation, complex algorithms, or both. Some psychologists use this test to examine a person's personality characteristics and emotional functioning," says left-leaning Wikipedia. The featured image above has been making the rounds on various news sites, including the Sun, the New York Post, Knewz, MSN, and others including in faraway Australia. The version at the top is from Wikimedia Commons, but it has been tweaked by making the color of the man purple. More on that further below. Per that wiki, Sonia Lewitzka lived between 1874-1937. That wiki said that the date of her artwork is pre-1937 (duh, meaning, she painted it while she was still alive – tough guess, huh?). The untouched original image is somewhat of an optical illusion. It has been described as a way of revealing something about yourself. Among the observations by those various media sources about this optical illusion by Lewitzka?
How honest you are about yourself or others?
It has been described as a way of revealing how you, or someone else, sees the world, their relationships, and so on.
Why is there such a wide variation of views about Lewitzka's work called Le Baiser?
Because Lewitzka made the image so that the face of both a man and a woman are visible. If you didn't have the colored image of the man to see first, would you see the woman first? Or the man first? Or did you see both without being prompted?
MHProNews has used optical illusions to help frame a narrative for industry professionals before, because they can be insightful. Analogies – visual, oral, or written – can help someone break through the noise and get to reality. But as some intelligent person once observed, at some point, 'all analogies limp.' Analogies help, but they are imperfect tools to convey a point.
Among the headlines for the week in review are topics that in days gone by may have caused some eyes to glaze over. Legal issues. Education. Monopoly. Thankfully, a growing number of industry professionals have come to realize that these are important topics. Such topics are often among the most read ones on MHProNews.
Reading about the latest insights from Fannie Mae's Economic and Strategic Research (ESR) Group about consumers moods could be useful to an array of professionals.  They include, but not limited to marketers and investors, as the latter may be mulling over possible stocks in more affordable manufactured housing.
It is always useful to know the latest manufactured housing industry production facts, which are also among the headlines below.
Independence Day topics can be useful and inspirational, but certainly some readers won't be as interested as others. In a polarized society with polarized interests, including a rather polarized affordable housing/manufactured home industry, it is fair to say that some topics will be more popular than others.
While there are absolutely variations in reader engagement between various topics, after years of MHProNews spotlighting topics other avoided or attempted to distract from, thousands of professionals are digging daily into meaty topics that they simply don't find elsewhere in MHVille trade media.  Traffic on MHProNews surged in the second quarter, perhaps in part due to the kind of insights and reports that others in MHVille don't dare tackle at all. But even on hot topics, like the exclusives on Triad Financial Services found in the recap below or the recent Credit Human insights here, that obviously doesn't mean that every reader thinks or sees things the same way. Nevertheless, curious minds want to know.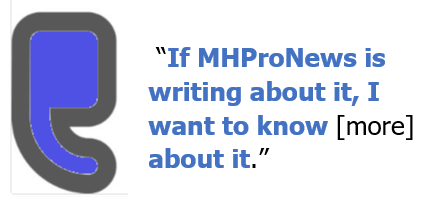 Back to manufactured housing's 'Rorschach test.'
There are several competing narratives that exist in manufactured housing. It is commonly believed that manufactured housing has great potential. The industry used to perform far better in the 20th century than in the 21st, as several reports among the headlines detail.
Yet despite that potential, the manufactured home industry has been nosediving for some 8 months.  Manufactured housing is falling even as more costly new conventional housing is recovering during the same timeframe. Against those facts, a brief review of various narratives will be helpful.
As 2022 gave way to 2023, a Bloomberg editorial picked up by the Washington Post (both left-leaning) said: "For all its complexities, America's nationwide housing crisis boils down to a problem of supply and demand: The country needs a lot more homes than it has, yet even ambitious reforms won't provide developers with enough incentive to bridge the gap." The headline for their report was: "The U.S. Can Solve Its Housing Crisis: It Just Needs to Start Building." In about 800 words, once again found here with an analysis, Bloomberg's editorial team explained why manufactured housing could help solve the national housing crisis. That's a positive, rather glowing, upside view.
That said, as a skeptical MHI-connected source told MHProNews in a remark about such articles, there have been news items and research like that published for decades.
That begs the question. If manufactured housing has so much potential, why hasn't that potential been actualized?
The Manufactured Housing Association for Regulatory Reform (MHARR – see the statistical report on Wednesday 7.5.2023 linked among the weekly headlines recap) has pointed out that despite the industry's tremendous value, improved quality, and potential, the reality is that new manufactured home production is sliding sharply. See their report and the related analysis among the headlines for the week below.
What does MHI and their defenders say about the status quo in MHVille? The Manufactured Housing Institute (MHI) has been called "superb" in their advocacy by Tim Williams of the Ohio Manufactured Home Association. Seriously? If that were true, then why have so many attorneys from outside the industry looking in had so many criticisms about manufactured housing that are related to MHI and its handiwork?
MHI – meaning, its corporate and staff leadership – have apparently teamed up with MHInsider, MHVillage, and in an apparently different fashion with MHI member-blogger George Allen. More on each of those in the headlines for the week that was below.
The Rorschach Test and the Featured Image at Top.
Are the man and woman co-equal lovers? Is the man 'taking advantage' of the woman in some sense? Did the man give the woman drugs and/or alcohol so he could get his way with her? There are many possible interpretations, those are only a few. Indeed, those writers that have recently boosted interest in Sonia Lewitzka work, Le Baiser, offer several possible meanings that they say have been debated for years.
In French, "Le Baiser" means "the kiss." Isn't it odd that the couple in that image are not kissing? Why did so many in media miss that obvious point?
It is a fair description to call it an embrace. But kiss? A kiss is entirely missing. If the embrace is voluntary or something else is an entirely reasonable point of artistic discussion.
Note that the bottom left image in the collage above is a similar artwork by the same artist, and it is titled L'Amour. That's French for "Love."  There, it appears to be the woman holding (embracing) the man she loves. Contrast that bottom left painting by Lewitzka in "L'Amour" to the one she did in the bottom right called "Le Baiser." The look on the woman's face may appear similar at a glance, but each are quite different when carefully viewed. The image of the town and trees in the middle is a reminder that the artist Lewitzka has other works she is known for beyond those two.
Hot at the box office is a movie about child sex trafficking. It is called the "Sound of Freedom." There are embraces occurring in that dark world too. But they are not voluntary ones.  Keep in mind that Lewitzka is described as being of Russian and Polish decent. The relations between those two countries have often been stormy. Artists are forged in part by their times and places. Russia has attacked Poland several times during the 20th century alone. Two of those instances occurred in the 20th century during the life of Lewitzka, and are as follows, per Wikipedia.
| | |
| --- | --- |
| 18 November 1918 – February 1919 | Soviet westward offensive of 1918–1919 |
| 14 February 1919 – 18 March 1921 | Polish-Soviet War |
For some married couples that are deeply in love this artistic piece by Lewitzka may well be authentically romantic.
But for the thousands of manufactured housing professionals who have purportedly been forced out of the industry they loved through market manipulation, the purported 'embrace' of MHI and its insiders may well not be seen as loving at all. It may be more akin to being raped or sold out.
A once acclaimed author said: "It is difficult to get a man to understand something, when his salary depends on his not understanding it." That too is part of the Rorschach test in manufactured housing. If someone is making their money based on the status quo in the industry, it may be difficult to get them to look at, or admit to, reality.
Don't miss today's postscript.
With no further adieu, here are the headlines for the week that was between 7.2 to today, 7.9.2023.
What's New on MHLivingNews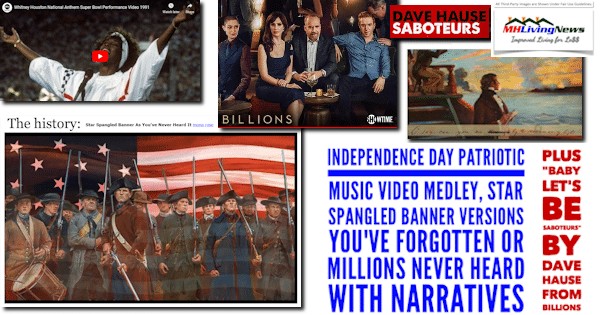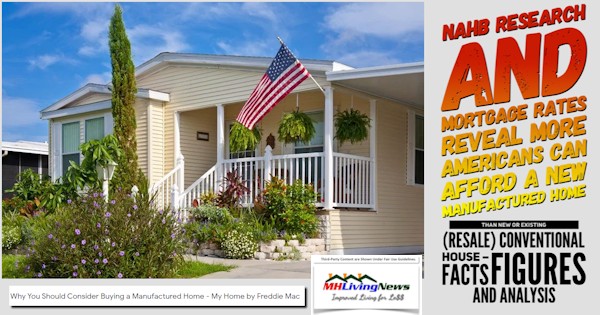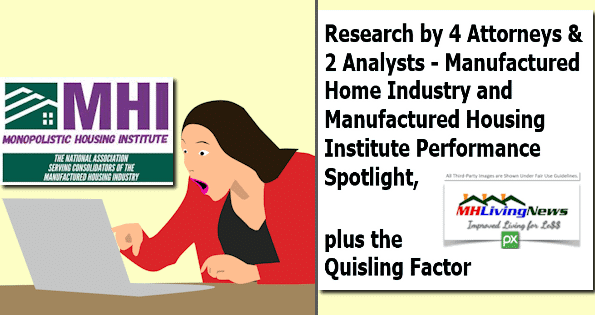 What's New and Recent from Washington D.C. from MHARR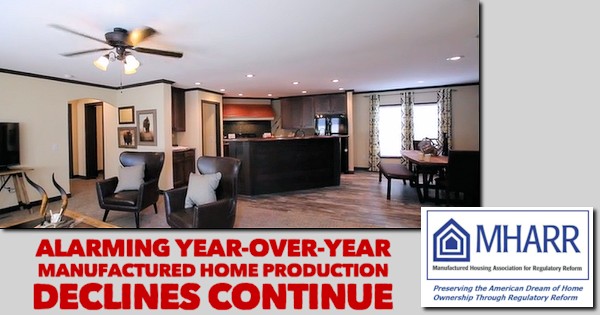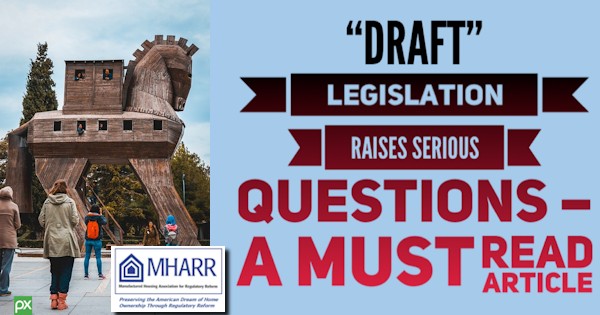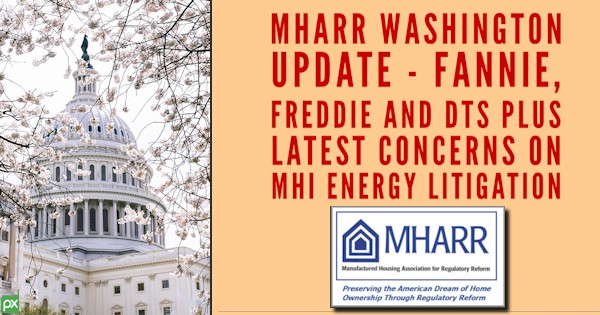 What's New on the Masthead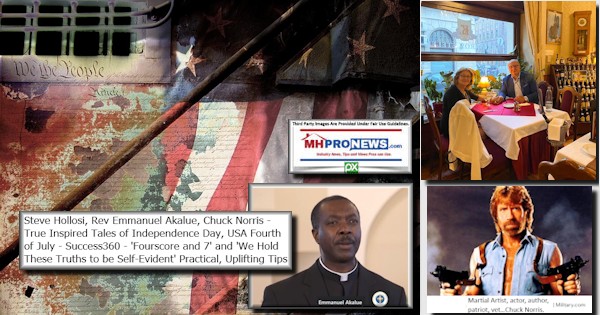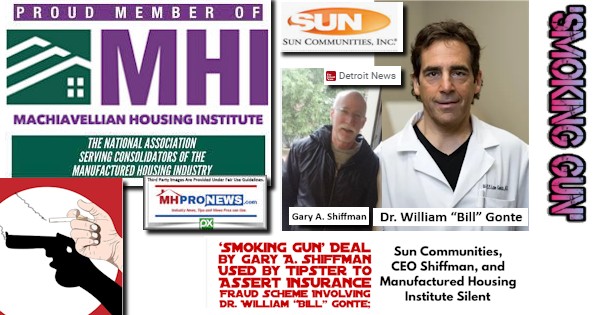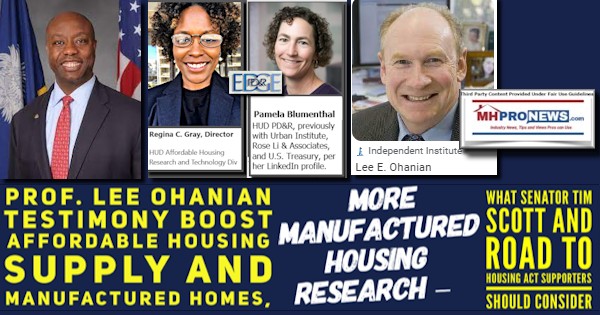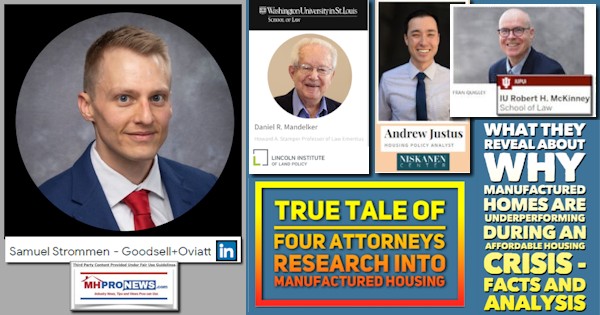 What's New on the Daily Business News on MHProNews
Saturday 7.8.2023
'Consumer Confidence in Housing May Have Plateaued' per Fannie Mae 'Difficult Supply and Affordability Conditions Continue to Weigh on Housing Market' Facts-Analysis; plus MHVille Markets Update
Friday 7.7.2023
Ohio Latest State to Break 'Education Monopoly' per Jason Bedrick, Parents 'Hungry' for Change – Why Manufactured Housing Pros Should Applaud, Facts and Analysis; plus MHVille Markets Update
Thursday 7.6.2023
'Free Speech Right Not Limited to Members of a Political Party or Belief' Judge Terry Doughty 'Most Massive Attack Against Free Speech in US History'-Analysis; plus Independence, MHMarkets Update
Wednesday 7.5.2023
'Alarming Year-Over-Year Manufactured Home Production Declines Continue' per Manufactured Housing Assoc as Deceptive Trade Practice Concerns about ManufacturedHomes.com, MHInsider, MHI Raised
Tuesday 7.4.2023
Is Recording People's Voices Without Permission Legal? Major Decision in Case Brought by Journalist James O'Keefe, now OMG, has Several Business Ramifications; plus MHMarkets Update
Monday 7.3.2023
Triad Financial Services Parent ECN Capital Charged by CLC with 'Foreign Election Interference' Linking Ron DeSantis Campaign, Triad Pres Mike Tolbert Exclusive Reply to MHIndustry Pros, Others
Sunday 7.2.2023
Warren Buffett Success Tip 'Lighter or Darker World Ahead,' 'Is Obama's World a Utopian Myth?' As 7.4 Approaches Revisiting Buchanan's Historic Lessons; plus Sunday Weekly MHVille Headlines Recap
Postscript 
There is a Rorschach test analogy made above that applies to MHVille. There is case can be made that sly MHI ally and blogger George Allen is on a very different side of that test that MHProNews. Allen has been tested several times, in various ways, and has often been found wanting.
More specifically, there is an argument to be made that Allen has attempted numerous times to have it both ways with his followers, wanting to appear as their friend and defender, when he has been busy arranging events for years where scores of them got sold out – literally and figuratively – perhaps thinking that Allen might have been doing them a favor.
An recent instance of being tested and found wanting follows. It reveals who Allen is in his own words. It may not convinced the closed-minded, but for those with the eyes to see the truth and reality, it will be outlined below. The email thread between this writer for MHProNews with Allen is as follows.
from:

L. A. Tony Kovach

[for MHProNews]

to:

George F Allen 




date:

Jul 7, 2023, 11:17 AM

subject:

Hey George, question
George,
The time of your post, was it actually posted at 8:39 am on 7.6.2023? The reason for asking is that WordPress has a function that allows the time to be set forward or backward, and some of what you said appears to be in reaction to the post we did yesterday. Your email on that was "

Sent: Friday, July 7, 2023 at 09:14:21 AM EDT."

Let me know, for the record. Thanks,
Allen's reply is as follows. 
from:

George Allen

 @aol.com

reply-to:

George Allen <—–@aol.com> [Note: apparently Allen copying his followers]




to:

L. A. Tony Kovach 




date:

Jul 7, 2023, 3:49 PM

subject:

Re: Hey George, question
Have no idea what post you're referring to in your email inquiry.
MHProNews' response (note: there were two different threads, see further below, and note the times and subject lines to keep the threads clear).
| | |
| --- | --- |
| from: | L. A. Tony Kovach |
| to: | George Allen  |
| date: | Jul 7, 2023, 4:47 PM |
| subject: | Re: Hey George, question |
George,
Fair enough. This:
http://www.community-investor.com/and-the-precipitous-slide-continues/
Appears to be in part a response to this.
Now, your feedback is welcome. Thanks,
Tony [for MHProNews]
MHProNews' follow up to the first email, prior to reply in the message above.
| | |
| --- | --- |
| from: | L. A. Tony Kovach [for MHProNews] |
| to: | George F Allen  |
| date: | Jul 7, 2023, 1:55 PM |
| subject: | George – Felony, follow up, media inquiry |
Georg[e],
First, the prior emailed inquiry is hereby being repeated. This is a reminder for you to provide a preferably on, or off, the record reply. Let your emailed reply indicate which category (on or off the record) your reply should be treated as.
Second. Statements and evidence from third-parties, including evidence from your blog, reflect the point that you are at least a periodic or regular MHProNews reader. So you are obviously aware of the issues that have been raised about evidence-based allegations of "felony" antitrust violations. The allegation of "felony" antitrust violations is per 
Samuel Strommen's detailed thesis
, that your own blog demonstrated you have read and commented on.
Third. Felony monopolization, per legal sources beyond Strommen which have been cited by MHProNews, can include 
collusion. You should be aware of this provision of the law
. There are evidence-based reasons to believe that ManufacturedHomes.com and MHInsider, among others, are involved in that purported "collusion" or "conspiracy" to monopolize manufactured housing in an oligopoly or other fashion.
Fourth. It should be obvious to you by now that MHProNews has demonstrated an ability to objectively debunk your periodic posts that appear to attempt to give MHI – and by extension, several of their insider consolidators – cover (see the most recent example, linked below). You are welcome to respond to any or all such fact checks and analysis, as are your buddies at MHInsider, ManufacturedHomes.com, et al.
Five. The past is a matter of record, obviously, while what lies ahead is subject to correction(s) and change. MHProNews plans to continue to lawfully press and provide reports with analysis on issues which purportedly limited manufactured housing via unlawful market manipulation that throttled manufactured home production for essentially the bulk of the 21st century.
A follow up on these topics is planned on MHProNews for the near term. You know the drill. Email your remarks for our mutual accuracy in handling. If you don't reply, which is your right, MHProNews will so indicate in our planned follow up report.
Thank you,
Tony for MHProNews…
Allen's reply to the message above follows. Note that he claims he got no message on, as he put it: "I received no email from you on this subject (i.e. 'Trojan Horse – Looming Impact')", but the reply to that message is shown above. Furthermore, apparently not thinking his reply through, he said which topic the email was about: "(i.e. 'Trojan Horse – Looming Impact')" that he wrongfully claimed he didn't get. Whoa. That's at least two errors in one sentence. Why did Allen lie when the truth should have been no problem?
Note too that Allen stated that he copied his followers, so, it appears he is posturing for their sake. But in doing so, Allen revealed (see above) that he falsely claimed he got no prior message on this topic.  It was an apparently foolish attempt at deception of who? Obviously, his own followers – because he and this writer both knew what the subject was.
from:

George Allen

 

reply-to:

George Allen [Allen blind copying his followers]




to:

L. A. Tony Kovach for MHProNews




cc:

GEORGE ALLEN [Allen copying himself-followers]




date:

Jul 7, 2023, 3:43 PM

subject:

Re: George – Felony, follow up, media inquiry
I received no email from you on this subject (i.e. 'Trojan Horse – Looming Impact')
I only read MHPro News when someone sends me a copy and asks my opinion of the content.
I have no respect for would be journalists and writers who do not state their authorship of controvertial material like this.
Probably a real issue or issues here, but you are clearly blinded by your animus towards Berkshire-Hathaway's MH-related companies.
I have blind-copied this email message to certain friends in the business
—-  end of body of Allen's reply —-
Every single sentence in his reply is interesting and revealing.
1) The first sentence was addressed above, where he apparently attempts to mislead his own readers for no good reason.
2) Then note that Allen admits that he is being asked to respond to MHProNews in his blog by others. Quoting Allen: "I only read MHPro News when someone sends me a copy and asks my opinion of the content." Never mind that sources in his camp say Allen follows our publication on his own without being asked. So, another attempted deception and an interesting admission. But perhaps more importantly, even if he was telling to truth, he is admitting to being asked by third-parties (MHI or those in the MHI orbit?!?) to remark on issues raised by MHProNews.
3) In his third paragraph, (his typo aside) Allen for his audience's sake says: "I have no respect for would be journalists and writers who do not state their authorship of controvertial material like this." See the follow up from MHProNews which apparently silenced that spurious posturing, which he was unable or unwilling to respond to, perhaps  because he was unwilling to further expose himself to his own followers.
4) "Probably a real issue or issues here, but you are clearly blinded by your animus towards Berkshire-Hathaway's MH-related companies."  Note once more Allen has contradicted himself. He said one thing in the email "Probably a real issue or issues here," but he wrote something entirely different in his blog post. Why can't Allen be consistent? Think of Abraham Lincoln's keen insight on the honesty, deception, and keeping the false stories straight. Both parts of his sentence are telling. In the first, as noted, he contradicts his blog and admits that our MHProNews "'
Trojan Horse – Looming Impact
'" report that
MHARR republished
with permission reveals "a real issue or issues." Thanks for another backhanded compliment, George.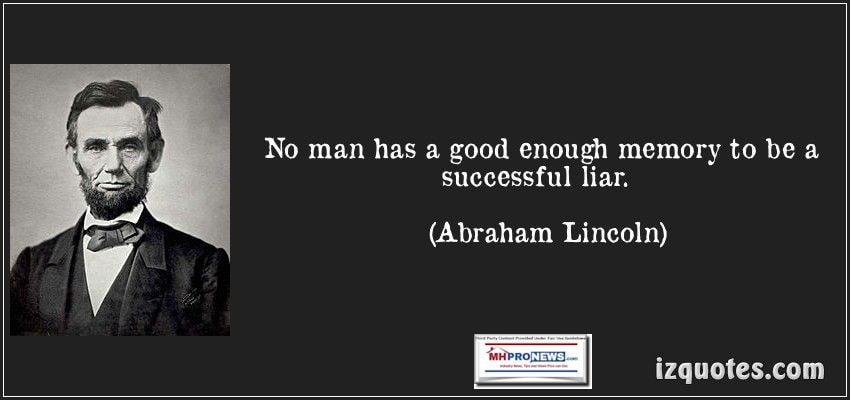 5) Blind copying others is fine, we do it at times too, but it also may reveal one of the reasons why he is busy posturing in the first place.
Now, against that backdrop, look at what Allen posted on his blog.

STILL CONFUSED?
You should be – if referring to the unclear and confusing musings put forward in the aforementioned (See blog # 748 last week) 'Trojan Horse – Looming Impact' two topic mini- treatise published recently on MHPro News letterhead with mention of MHARR."
So, he postures being confused, but admitted in his own email that "Probably a real issue or issues here…" The Berkshire Hathaway part of the issue he raised was actually debunked here. This is not about animus, it is about actual harm to thousands of real professionals, some of whom trusted George Allen. Further into that segment of his post, he admits that the MHProNews article on the ROAD Act was "as parsed by these identified writers…" That contradicts his prior post on the same topic. The fact that Allen felt the need to respond twice is itself interesting. The reason may well be because he was publicly called out in the post linked here.  So, once more, Allen is exposing apparent two faced behavior. Once more, there is one author, not more, and he admitted this time that the author was identified, and not anonymous. He may not realize it, but that confirmed the purpose of the first emailed inquiry above. Allen seems to be responding to our article that rebutted his prior post, without openly admitting to doing so.
As or More Important…
In that same post, Allen wrote the following. Quoting at length. Note that since MHProNews has been hammering on this topic for months. So, Allen can hardly fail to at least pretend to care about this issue.  Per Allen's post on July 6, 2023:

And the Precipitous Slide Continues!
According to EducateMHC's 'MH Shipment Volume @ May 2023 & Stock Market Report @ 4 July 2023', between May of 2022 and May of 2023, there's been a 33.8percent decrease 'year to date' in the number of new HUD-Code manufactured homes produced! Specifically, comparing months of May 2022 and May of 2023, there were only 2,582 new HUD-Code homes produced this past May!
So, as an industry, we're still faced with this unsolved conundrum ('riddle, hard question'):
Why, in the midst of a widely-recognized 'affordable housing crisis' throughout the U.S., are we continuing to produce fewer and fewer of the most affordable housing type (i.e. factory-built homes) available to the American home buying consumer?"
(Note: Typos above are in the original)
Without giving credit, Allen is borrowing one of MHProNews' themes. But for discussion's sake, let's give him the benefit of the doubt, and not toss at Allen a possible concern about unattributed plagiarism into the mix. Imagine he thought of that all by himself. What does Allen say next?

Still no national forums addressing this serious matter. The only tiny light at the end of this tunnel seems to be Clayton Homes using social media (e.g. Facebook) to market their single section HUD-Code housing product. Why aren't others (e.g. CAVCO, Skyline/Champion)?  Obviously, much more needs to be done – especially where ameliorating ('making better') local regulatory barriers to all forms of affordable housing is concerned!"
What utter malarkey.
Collins Dictionary defines a "national forum" as follows: "A forum is a place, situation, or group in which people exchange ideas and discuss issues, especially important public issues." Forums have existed online since the early days of the internet. Perhaps Allen meant to say "forum" in the sense of a national in person meeting, but that is not what he wrote. Merriam Webster defines: "The meaning of MALARKEY is insincere or foolish talk : bunkum."
MHARR and MHProNews are both 'national forums' in the sense that they are platforms that publicly address issues of importance. So too is MHLivingNews. Each of those 'forums' addressed the issue of declining HUD Code manufactured housing production for months.
As Nieman Reports noted: "Journalism Must Provide a Forum for Public Criticism." That same source said: "In the new age of media, it is more incumbent on those providing us with journalism that they decipher the spin and lies of commercialized argument, lobbying, and political propaganda. …it is more important, not less, that this public discussion be built on the same principles as the rest of journalism—starting with truthfulness, facts, and verification. For a forum without regard for facts fails to inform. A debate steeped in prejudice and supposition only inflames." Allen is both incorrect, and distracting from the fact that MHI's own members have admitted in writing several times that their goal is industry consolidation. It is difficult, perhaps, for Allen to admit that, given that he has been part of the process himself for years.  See several of the reports in the headlines for the week that was for specific evidence.
Then, what does Allen say in that same post about declining production? Allen claimed that "The only tiny light at the end of this tunnel seems to be Clayton Homes using social media (e.g. Facebook) to market their single section HUD-Code housing product." First of all, praising Clayton for using social media makes Allen look out of touch. While MHI, for whatever reason, stopped doing Tweets on their old Twitter handle some time ago, for factual accuracy, they do use social media, and so does most if not all producers of HUD Code manufactured homes. By brownnosing Clayton, Allen's revealing ignorance or is once again saying something he should know to be demonstrably untrue.
Yet, Allen has the chutzpah to claim in the preface to his various posts to be: "alone is the online advocate, historian, trend tracker, and txt resource for these two business models!" of "affordable factory-built housing! And land lease communities." In case he forgot, he writes for MHInsider, so even on that level, he is far from "alone." Disconnects from reality are no problem, seemingly, for "GFA." As MHProNews has periodically reminded readers, a former client of Allen's explained one key to grasping the man: 'With George, it is always AAA. All About Allen.' The man is full of himself (and perhaps, often also full of it).
Accuracy in information is obviously not Allen's strong suit, as this postscript and linked items reveal. Seemingly, nor are logic or debating skills. Give Andy Gedo credit for imperfectly, but far better, far more accurately, and far longer hanging in there in his debate than Allen did.
With those thoughts in mind, this was the reply from MHProNews to Allen's message above.
from:

L. A. Tony Kovach [for MHProNews]

to:

George Allen <—-@aol.com>




cc:

GEORGE ALLEN <gfa—@aol.com>

,


Spencer Roane <——@roane.com>

,


David Roden <d———@yahoo.com>




bcc:

[6 people thought to be on Allen's BCC list]

date:

Jul 7, 2023, 5:01 PM

subject:

Re: George – Felony, follow up, media inquiry
George,
Okay, let's try this. I've copied two of your known allies, and copied a few people who to my knowledge are your readers. Next time, if you reply, make sure that your entire bcc list gets my full reply.
You are demonstrably mistaken about this: "I have no respect for would be journalists and writers who do not state their authorship of controvertial material like this" First, you have a typo (you meant "controversial"), but in fairness, we get them too.
Next, it is you who didn't look deeply enough at the original source, which MHARR reported as being MHProNews. Most every article on our website has a clearly attributed author. In this case, it was me. It was so identified in the original report that MHARR cited.
https://www.manufacturedhomepronews.com/alarming-year-over-year-manufactured-home-production-declines-continue-per-manufactured-housing-assoc-as-deceptive-trade-practice-concerns-about-manufacturedhomes-com-mhinsider-mhi/
So, if you care at all about the Society of Professional Journalists Code of Professional Conduct, you will clearly and swiftly publish a correction. Let's see if you do so.
Next, ICYMI, the founding fathers published items under pen names or anonymously. Do you have respect for them, George? So, not only are you mistaken about the article you problematically critiqued, but you are historically wrong about the possible value of doing things under pen names or anonymously. That said, I did it under my own name, because it is my work.
"Probably a real issue or issues here,"
Appreciate that statement.  Next:
"but you are clearly blinded by your animus towards Berkshire-Hathaway's MH-related companies."
As I've said here, I have no animus toward Berkshire Hathaway or their MHVille connected subsidiaries.
That said, don't you recall these remarks of yours?

George,
I've learned the hard way to document, document, document. We cite sources. We name names.
I'll look for your reply to this message before going deeper, and we'll see if you copy your list in your reply.
Thanks,
Tony [For MHProNews]
##
Note: the date on that screen capture above is the date that fact check graphic was originally posted on MHProNews. That is different than the date Allen posted it. Our platform aims to be accurate and dependable. We are therefor able to go back and refer to the same item, days, weeks, months, or years later…and it will still routinely be factually accurate based on information available at the time of publication. Some reports stay popular for years after they were published because they are on topics of public interest, and they were built to stand the test of time. 
Added Insights, Summary and Conclusion
One of Allen's buddies with SECO replied twice on Allen's behalf, but Allen himself tossed in the towel and would not respond to that series of intellectual blows to his misleading, posturing, and apparently deceptive statements.  Arguably the best debate on manufactured housing underperformance and concerns over monopolization was by MHI member Andy Gedo.  Gedo, after making several useful admissions politely exited the online debate (also on a 'national' forum).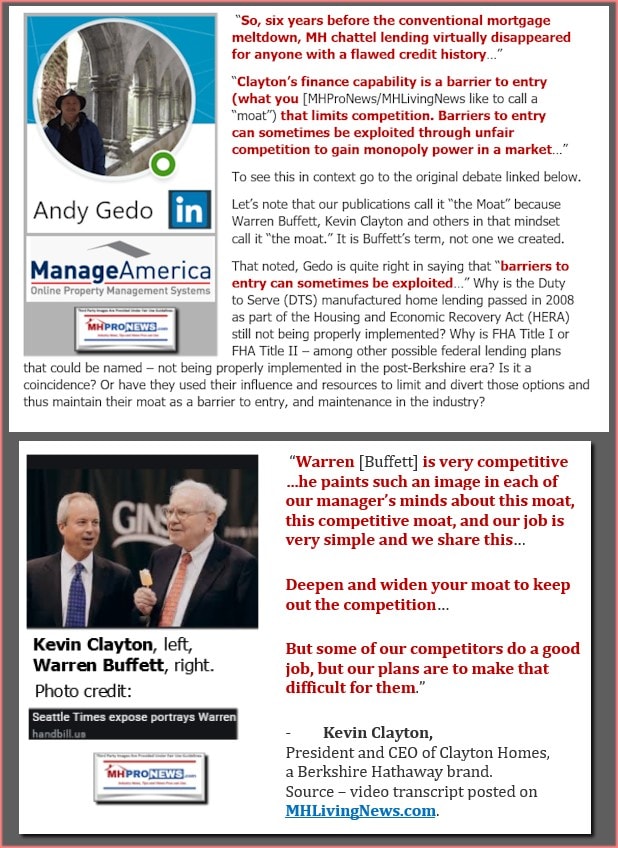 Allen's metaphorically kissing and brownnosing Clayton's ample derriere was not only factually inaccurate, but it also contradicted Kevin Clayton's own admissions, as is shown above and is detailed below. So, Allen brownnosed for no good reason. Sad.
Warren Buffett's Pledge to Kevin Clayton – 'You Can Access Plenty of Capital' for Projects – Quotes, Facts, Video, Transcript, and Implications for Manufactured Housing Industry
Allen and MHI are clearly different. But Allen all but admitted that he is acting as their surrogate and attack dog in that message thread. Documenting what is going wrong in MHVille is not always fun or easy. It means at times engaging with characters who are apparently tainted.
MHProNews was tipped some time ago, as we reported then, that Allen and MHI had cut a deal. Knowing something about how MHI operates, and how Allen operates, they would clearly fall into the category of Upton Sinclair's memorable and insightful quip, quoted below. While the precise nature of the deal with MHI is not completely known, Allen has routinely performed on MHI's behalf, even if he appears to be trying to be 'objective.'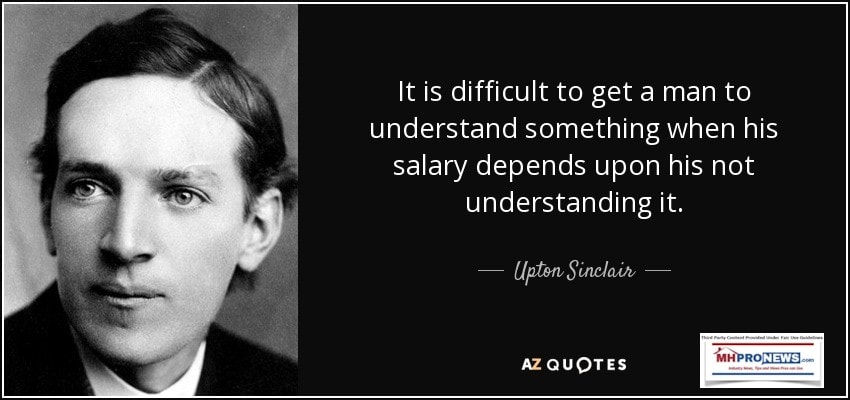 Allen seems to want to project himself as an angel of light.
But when he demonstrably contradicts himself numerous times, as was revealed and detailed in this postscript and linked above, he certainly ought to be getting the next MHI "Excellence in MHI Blogging Award."  For those who don't yet know, or need a refresher, MHI is on record giving firms with a D- or F rating from the Better Business Bureau (BBB) their so-called "excellence" awards.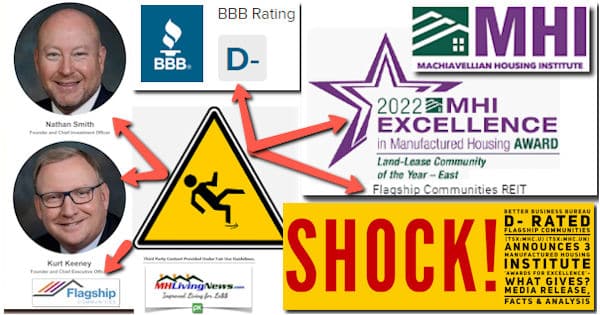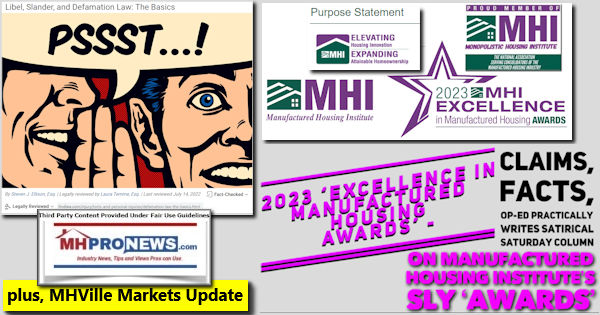 Cavco's Inaugural Environmental, Social and Governance (ESG) Report Examined – 'Ask Questions-Raise Concerns if They Exist' – BBB Rating, Corp History, Other Factual Insights and Evidence Explored
For whatever reasons, Allen is apparently part of the cabal that is selling manufactured housing independents and consumers down the river.
In doing so, he and others are making the job of white had independent operators harder. That in turn fuels the pressures on independents. It is a dastardly scheme, and Allen could doubtlessly shed light on it, if he was courageous enough to admit his own part in the scheme.  That's but one of several 'tests' that MHI, MHInsider, ManufacturedHomes.com, and George Allen have repeatedly failed.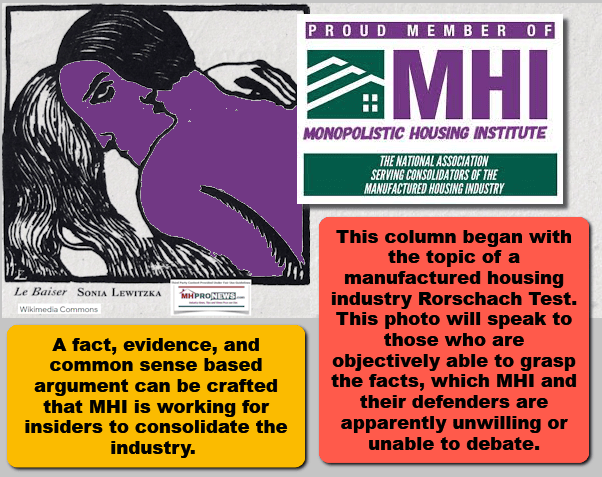 To grasp just how dark the behavior of MHI and their circle can be, see the report with remarks from various attorneys linked here. No one could be so incompetent as MHI's leaders appear to be at getting good existing laws enforced. The only reasonable conclusion is the one MHI's publicly traded members have openly stated. Namely, that they are busy consolidating the industry. See the headlines for the week that was of specific examples and evidence. That's the Rorschach test in MHVille. Just watch, because this too will stand the test of time. ###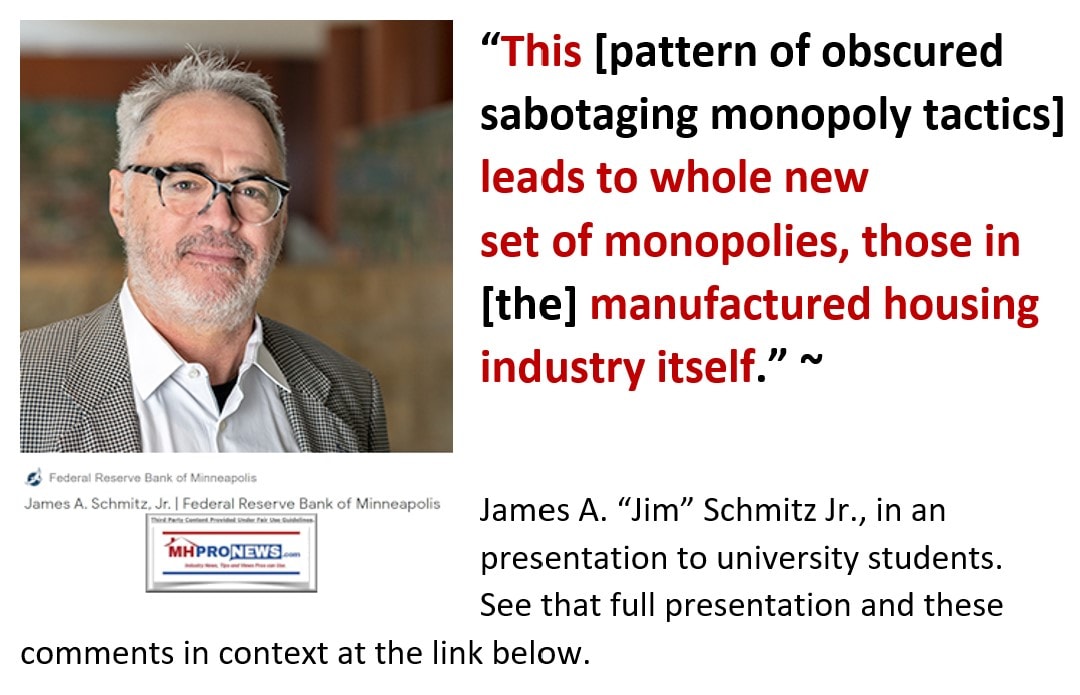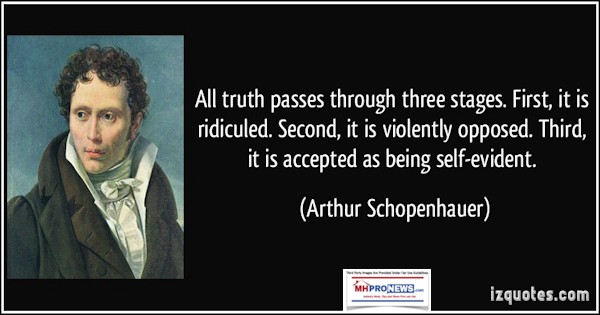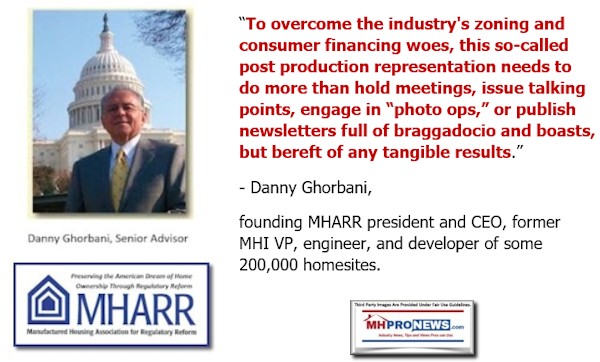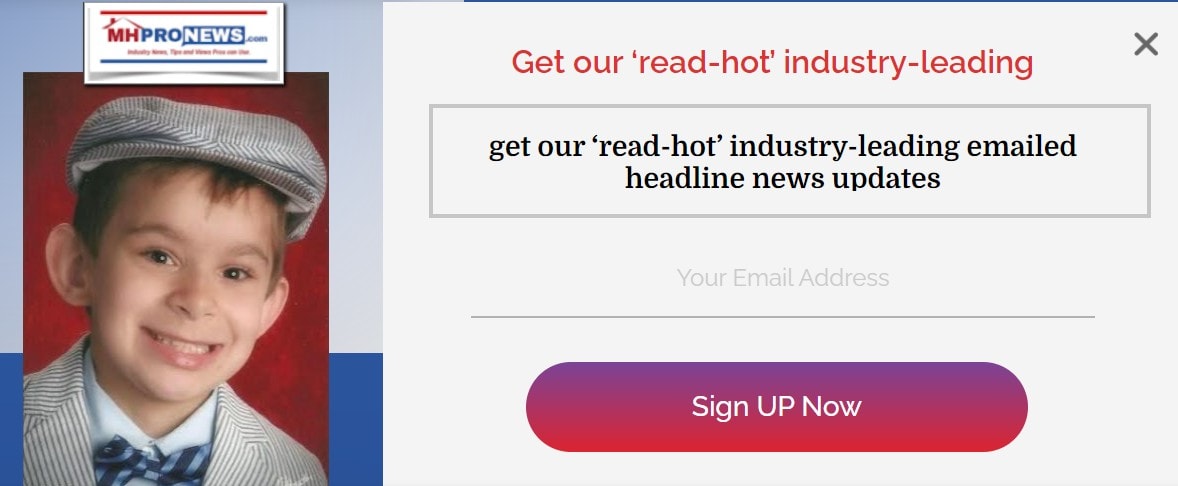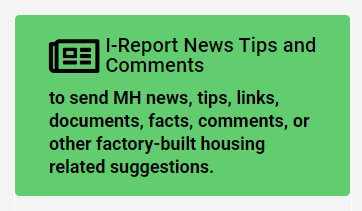 Again, our thanks to free email subscribers and all readers like you, as well as our tipsters/sources, sponsors and God for making and keeping us the runaway number one source for authentic "News through the lens of manufactured homes and factory-built housing" © where "We Provide, You Decide." © ## (Affordable housing, manufactured homes, reports, fact-checks, analysis, and commentary. Third-party images or content are provided under fair use guidelines for media.) See Related Reports, further below. Text/image boxes often are hot-linked to other reports that can be access by clicking on them.)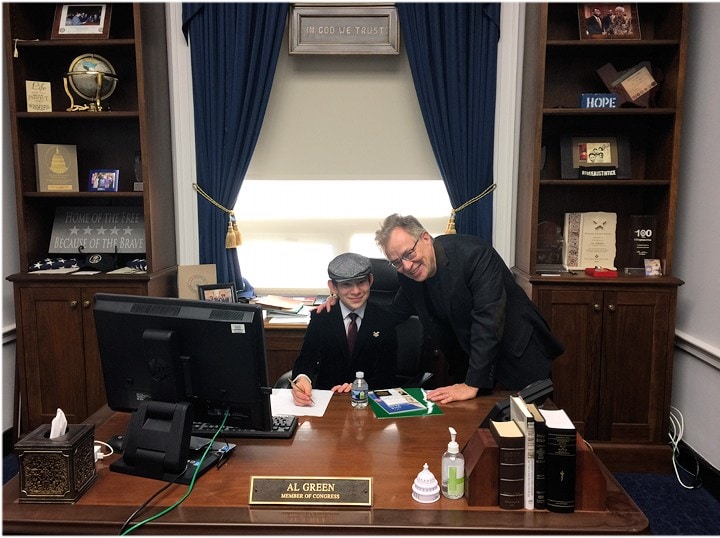 By L.A. "Tony" Kovach – for MHProNews.com.
Tony earned a journalism scholarship and earned numerous awards in history and in manufactured housing.
For example, he earned the prestigious Lottinville Award in history from the University of Oklahoma, where he studied history and business management. He's a managing member and co-founder of LifeStyle Factory Homes, LLC, the parent company to MHProNews, and MHLivingNews.com.
This article reflects the LLC's and/or the writer's position and may or may not reflect the views of sponsors or supporters.
Connect on LinkedIn: http://www.linkedin.com/in/latonykovach
Related References:
The text/image boxes below are linked to other reports, which can be accessed by clicking on them.'
MHARR Washington Update – Fannie, Freddie, Duty to Serve and Latest Concerns on Manufactured Housing Institute Energy Litigation – Facts and Analysis, plus Sunday Weekly MHVille Headlines Recap
Nobility Homes (NOBH) 56th – Sales and Earnings Results for their Second Quarter 2023, Data Reveals Fresh MHVille Saga Details; plus Sunday Weekly Manufactured Housing Industry Headlines Recap
'Dark Triad' – Researchers Detect '5 Key Characteristics of BILLIONAIRES' – Evidence how Billionaires, Super Wealthy Think Differently Than Most-Takeaways and Lessons; plus Sunday MHVille Weekly Headlines Recap
'Go to Independent Sales Lot, Spend a Week There During Busy Season and Report on Reality of the Manufactured Housing Industry its Primary Level;' Sunday MHVille Weekly Headlines Recap
Name Calling, Evidence, Facts, and Manufactured Housing's Primary 'Muckraker' Shed Light on Manufactured Home Industry Underperformance; plus Sunday Weekly Headlines Recap
Manufactured Home 'Energy Rule Delayed'–Manufactured Housing Institute Aptly Says 'More Work to Be Done'–Clayton & Independent Builder Insights, Analysis-plus Sunday Weekly Headlines in Review
Andrew Justus, J.D., Niskanen Center Housing Policy Analyst, Hill Op-Ed Asks and Answers – 'What's Holding Back Manufactured Homes?' Sunday Weekly MHVille Headlines in Review
Warren Buffett Led Berkshire Hathaway has Over $100 Billion Available for Investing, Why That Matters to Manufactured Housing, MHEC Members Know How Gold Rules; plus Sunday Weekly Headlines Recap
Pro-Manufactured Home Law Prof. Daniel R. Mandelker Says 'Organization Needed for Manufactured Housing Advocates Litigation and Legislative Support' – plus MHVille's Sunday Weekly Headlines Recap
True State of the Manufactured Housing Industry in March 2023 Based on Facts, Not Clever Agenda-Driven 'Fiction$' – plus Sunday Weekly MHVille Headlines Recap
U.S. Housing Market Snapshot April 2023, Manufactured Housing News Includes Eye Popping $500 Million Offer to Manufactured Home Residents; plus Sunday Weekly MHVille Headlines Recap
Danny Ghorbani – Manufactured Housing's 'Elephant in the Room,' per Prior Manufactured Housing Institute Chair, Exclusive Q&A on Key MHIndustry Issues, plus Sunday Weekly MHVille Headlines Recap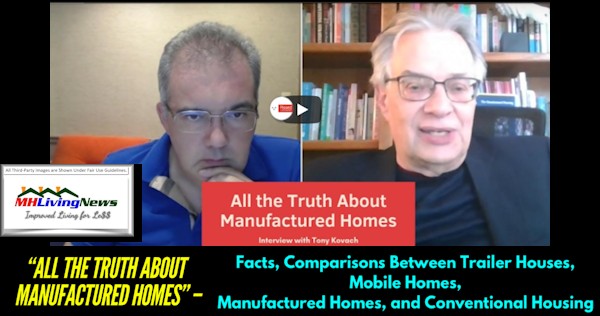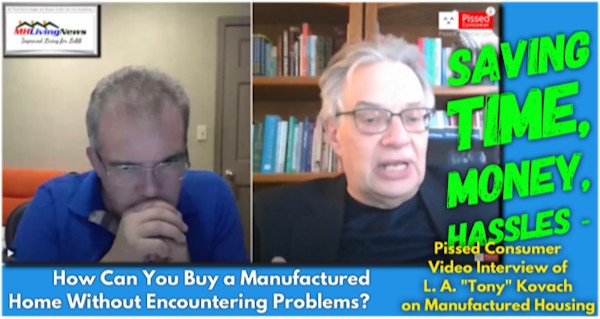 'Affordable Homes for Low Income Must Produce in Factory,' 'Years to Unravel Sabotage,' Grad Students Interest in Manufactured Housing, Factory-Home Solutions; plus Sunday Weekly Headlines Recap