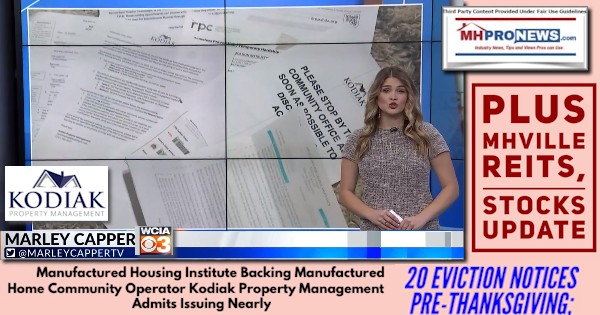 Marley Capper for WCIA News reported that "Nearly 20 eviction notices issued in Mahomet mobile home park" just days in advance of the Thanksgiving holiday. Mahomet is a town of about 9400 souls, per the 2020 U.S. Census. Mahomet is about a 20-minute drive west from Champaign, IL and is about 140 miles southwest of Chicago. Per Capper's report, the eviction notices occurred "just months after a new property management company took over. Now one Mahomet mother is at her wit's end."
The anonymous mom said she's emotional and scared.  "I've had to move too many times; my kids have had to move too many times."
The new management is Kodiak Property Management, which is a Crown Communities company, per that firm's website. Kodiak emailed WCIA this statement.
"Kodiak Property Management is committed to investing in the long-term health of our communities and desires all of our residents to remain within our communities for many years to come.
We understand that many people face financial hardships for various reasons.  We've offered to help these residents and have shared information about community grants and non-profits designed to assist renters to remain in their homes. We have even offered to work with our residents on payment plans to help them catch up on late payments and to stay within the community. We are happy that many residents have already accepted our offer and are now on payment plans to remain in our community.
Other residents who have remained delinquent on their payments for several months, some going as far back as more than a year without making payments, have chosen not to seek assistance or work with us on a payment plan. As such, pursuant with the laws of Illinois and the community, we have begun filing notices with the legal system. As of today, less than 20 eviction notices have been filed with the courts. We remain willing to work with those residents that now decide to work with us and enter a payment plan so that they may remain in the community."
That noted, WCIA said that the unnamed mother has dealt with "a slew of health issues." She now owes over $1500 dollars in back rent/fees to Candlewood Estates.
"I can't work a whole lot of hours; I can't work enough to support my daughter because of my health," she said. "I'm sorry that I don't make that much money; I'm trying."
Per WCIA, the unnamed mom has lived at Candlewood Estates for three years. They said the previous the previous property management provided the mother with a payment plan. But apparently Kodiak Property Management is being more demanding. They wanted half of her $1500 balance before providing the mother with a payment plan for the balance.
"Over the past three years I've bought and paid for a house, and I bought and paid for a car," said the mom. "I've accomplished a lot in the last three years."
The mother says she reached out to who they recommended and is waiting to hear back.
Charles Drennen is the managing attorney for a Chicago tenants' rights law office. Drennen says her situation is common.
"Very often tenants in this situation like this will find themselves signing over their mobile home because they can't find a place to take the mobile home to," said Drennen. "So, the resolution is that they give the mobile home up to the mobile home community up to management, and management rents it to somebody else,"
She can't afford to rent an apartment elsewhere and even if she could, Drennen says there would be an eviction on her record.
"A lot of landlords will see that and not rent to a tenant even if they haven't lost the case," said Drennen.
The mother is worried that with the winter months ahead she and her 12-year-old will have nowhere to go.
"I to want more time to pay off the money that I owe, I love my neighbors," said the Candlewood Estates/Kodiak Property Management resident.
WCIA "reached out to the Village of Mahomet, who said there are no other approved mobile home areas in the village.  So even if she could move, it would be out of the area, meaning she would have to uproot her child from school too."
Additional Information with More MHProNews Analysis and Commentary
Per the Kodiak website's "What are Manufactured Home Communities" page is this statement.
Constantly Improving Professionalism
With recent advancements in the manufactured home industry, property management has also seen impressive improvement. This has led to a continuously improving sense of professionalism that attracts more investment. Typically, when a manufactured home community has a greater occupancy, the owners and tenants need to pay less expenses because they can be shared and because there is lesser incentive to advertise for the community. Conversely, conventional service apartments need to deal with more ongoing maintenance with an increased usage of facilities when the levels of occupancy increase.
This entire industry of future development, disposition, and expansion has a very bright future. Every year, manufactured home community investors meet to discuss the industry, to network and talk about the various local issues that affect their investments. This gives more structure and certainty to the industry and has resulted in the formation of a council that exists inside the structure of the Manufactured Housing Institute (MHI). Now there are people who work full-time to ensure that the interests of these marginal investors are well taken care of and will most likely play an important part in elevating this industry to the next level." ##
MHProNews reached out twice to Kodiak for additional information about this WCIA report. Among the questions asked: is Kodiak/Crown Communities a member of MHI and/or a member of an MHI state affiliate? Kodiak has not replied as of 10:40 PM ET. That would be after a normal close of business for a California based firm [PO Box 1056 Carpinteria CA 93014-1056], especially on a holiday eve, 11.23.2022. That noted, the glowing description of MHI above suggests that they may be attending those meetings they described and thus may also be MHI members.
Despite MHI and their National Communities Council (NCC) so-called Code of Ethical Conduct, there are no known examples of MHI actually enforcing this code.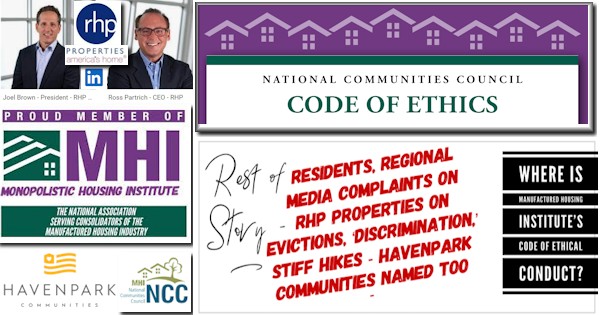 Kodiak has a one-star rating on Facebook (see collage further below). There is also a one-star rating on Yelp from a person named "Danielle B." who claims to be a former employee. Danielle ripped the company as follows.
"The worst company to 1) work for! They don't pay you correctly. They "forget" to compensate you when you are forced to use your own money to handle park related items. Zero communication among all parties in the company. 2) they treat their tenants like just numbers on a spreadsheet. Charged extra to gay people and black people to deter them away. Allowed certain people to use the park as their personal plays and while others couldn't even live there with a boyfriend without being married. Really not sure how they haven't been sued! You're better off in the park north of town if you have any expectation of getting to live peacefully."
In fairness, it is not entirely clear if Danielle is speaking about the same firm that is named in the report by WCIA.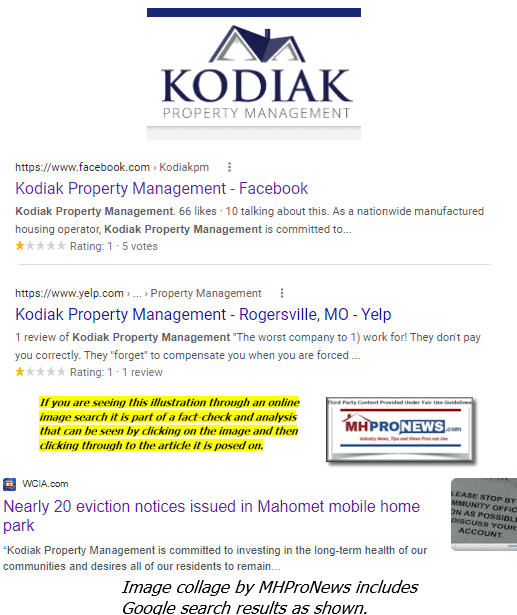 But what does appear to be clear is that MHI/NCC members and supporters apparently feel comfortable behaving in ways that attract the type of negative media attention. The very things that MHI claims to have a code of conduct forbidding behavior that harms the legitimate interests of consumers and white hat independents alike.
MHProNews plans to continue to monitor these issues and report as warranted. ##
Programming Note: for a more positive Thanksgiving topic, check out the report linked below.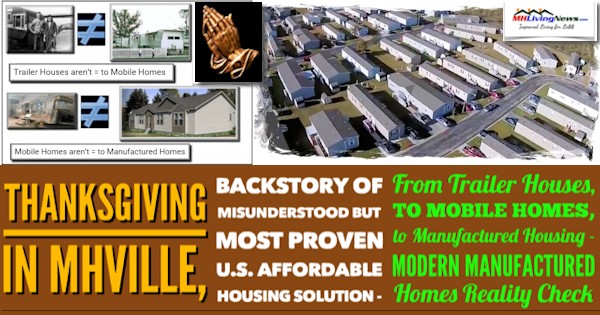 Daily Business News on MHProNews Markets Segment
The modifications of our prior Daily Business News on MHProNews recap of the recap of yesterday evening's market report are provided below. It still includes our signature left (CNN Business) and right (Newsmax) 'market moving' headlines. The macro market moves graphics will provide context and comparisons for those invested in or tracking manufactured housing connected equities.
In minutes a day readers can get a good sense of significant or major events while keeping up with the trends that are impacting manufactured housing connected investing.
Reminder: several of the graphics on MHProNews can be opened into a larger size. For instance: click the image and follow the prompts in your browser or device to OPEN In a New Window. Then, in several browsers/devices you can click the image and increase the size. Use the 'x out' (close window) escape or back key to return.
Headlines from left-of-center CNN Business – from the evening of 11.23.2022
Housing squeeze
Houses in the suburb of Devonport across from the central business district of Auckland, New Zealand, on Thursday, Sept. 16, 2021. New Zealands economy was expanding at more than twice the pace forecast by economists before a nationwide lockdown interrupted its momentum, latest data show.
A home price slump is coming. Rising unemployment could make it worse
The Fed offers more clues about rate hikes
Mortgage rates fall for the second week in a row
Latest weekly jobless claims jump to 240,000
Chicken prices are finally starting to fall. You can thank busy roosters
The surprising reason why Ocean Spray cranberry sauce labels are upside-down
Russia threatens to cut supply of gas through Ukraine
Credit Suisse warns of $1.6 billion loss as rich clients leave
US Freight rail strike could cost US economy $1 billion in first week
Why the nation is once again close to a devastating freight railroad strike
Workers at the world's largest iPhone factory in China clash with police, videos show
Warren Buffett further unwinds BYD investment in China
Rivian has a cult-like following. Can the maker of pricey EVs scale?
Content by The Ascent
It's official: now avoid credit card interest into 2024
A shopper walks by a sign displaying $1.25 price, posted on the shelves of a Dollar Tree store in Alhambra, California, December 10, 2021.
Dollar Tree's $1.25 price strategy is working
This new tax rule could affect you if you get paid through Venmo, Etsy or PayPal
Hive Social mobile app icon on phone screen.
Hive is the latest Twitter alternative to gain steam — and to show how hard it would be to replace Twitter
MARKETS
LAYOFFS
As Meta and Twitter slash staff, TikTok plans to keep hiring
Getting laid off? Know your rights
Amazon CEO says job cuts will continue into next year
Disney plans to freeze hiring and cut jobs, memo shows
Carvana cuts 1,500 jobs on slowing used-car demand
THANKSGIVING
Satisfied man, woman and girl looking out from big window at the airport. They are taking pleasure in airplanes moving along the runway. Copy space in left side
These tips will make your Thanksgiving travel go smoother
See how much more Thanksgiving will cost this year
Wonder Bread will have a float in the Macy's Parade
These chains will be closed on Thanksgiving
Busch debuts non-alcoholic 'Turkey Brew' for dogs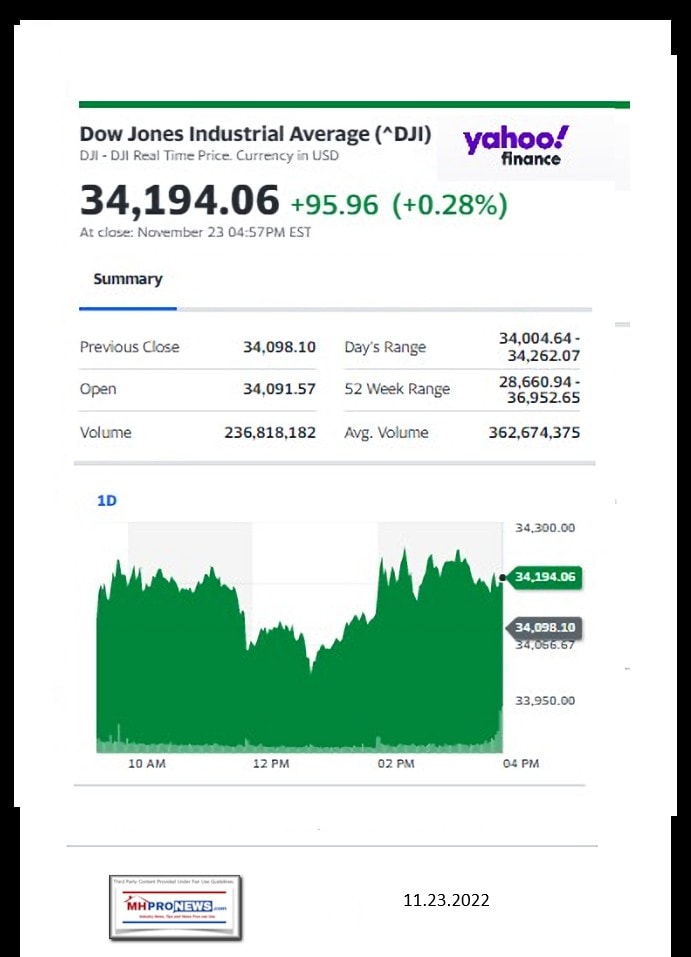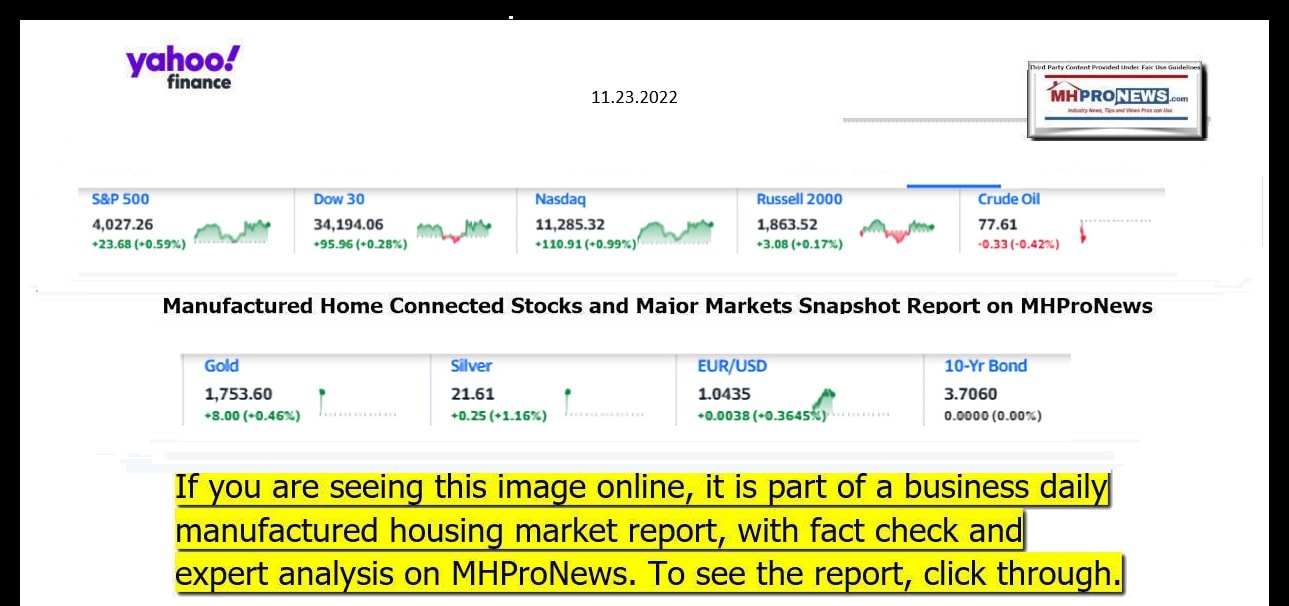 Headlines from right-of-center Newsmax 11.23.2022   
Georgia Supreme Court Allows Early Voting in Senate Runoff on Saturday
A Walker win would give national Republicans a boost, having seen their standing in the state of Georgia erode toward Democrats over the last few years. A Warnock victory could indicate that Democrats are making inroads in places where they have had difficulties gaining traction in the past. Some pundits see this ruling as favorable to Warnock's bid, with Democrat voters more inclined to cast ballots early when the option is offered. [Full Story]
Newsmax TV
Ben Carson: 'No Accountability' in Public Ed | video
Mark Morgan: Mayokas' 'Ego and Pride' Won't Let Him Resign | video
Montana AG Knudsen: Gender Case a Constitutional Issue | video
Neil Chatterjee: Power Blackouts 'Legitimate Concern' | video
Meuser: Blame Turkey Sticker Shock on Biden | video
Devin Nunes: D.C. 'Swamp' All Over Special-Counsel Pick | video
Alina Habba: 'No Impartiality' in Special Counsel Jack Smith | video
Club Q Hero Fierro: 'We All Saw Evil' | video
Newsfront
6 States Urge Supreme Court to Keep Block on Biden Student Debt Relief
6 States Urge Supreme Court to Keep Block on Biden Student Debt Relief
Six states Wednesday asked the U.S. Supreme Court to reject President Joe Biden's bid to reinstate his plan to cancel billions of dollars in student debt that they have argued exceeded his administration's authority…. [Full Story]
Walmart Manager Opens Fire in Break Room, Killing 6
A shooter opened fire in a Walmart in Virginia, leaving six people [Full Story]
Stocks Gain Ground on Wall St on Thanksgiving Eve
Stocks were higher on Wall Street in afternoon trading Wednesday, [Full Story]
Grinding Inflation Clouds 'Black Friday' Shopping Bonanza
The Black Friday kickoff of the holiday shopping season is expected [Full Story]
WH Provides Holiday Talking Points for Handling Conservatives
The White House approached the Thanksgiving holiday in an unusual [Full Story]
Musk Sets Twitter Poll for 'General Amnesty' of Suspended Accounts
New owner Elon Musk on Wednesday polled Twitter users on whether the [Full Story]
GOP Increasingly Willing to Use Shunned Ballot Harvesting
After GOP candidates won in districts where they competed with [Full Story]
Ukrainian Forces Battle Russia Over Strategic Mykolaiv Stronghold
Ukrainian troops, after recapturing much of the southern part of the [Full Story]
Related
Mayor: Key Infrastructure Hit as Multiple Explosions Heard in Kyiv
US Authorizes $400M in New Military Aid for Ukraine
Shoppers Left Scrambling As Amazon Unveils Deals That Shouldn't Exist
Online Shopping Tools
Ice Cube: I Lost $9M Film Role for Refusing COVID-19 Vaccine
Ice Cube has confirmed that he lost a $9 million acting role for [Full Story]
Georgia Supreme Court Allows Early Voting in Senate Runoff on Saturday
The Georgia Supreme Court allowed counties to hold early voting this [Full Story]
Fed Saw Few Signs Inflation Was Easing
Federal Reserve officials at their last meeting saw "very few signs [Full Story]
Arizona Cardinals Assistant Fired After Alleged Groping Incident in Mexico
The NFL's Arizona Cardinals fired offensive line coach and running [Full Story]
US Prepared to Authorize Chevron to Boost Venezuela's Oil Output
Chevron Corp. could win U.S. approval to vastly expand operations in [Full Story]
Rasmussen Poll: GOP Voters Want to 'Ditch Mitch' as Leader
A full 62% of Republican voters want Sen. Mitch McConnell, R-Ky., [Full Story]
Retailers Add Cameras, Steel Cables to Deter Holiday Crime
Retailers ranging from Walmart to Barnes & Noble are installing [Full Story]
TD Bank Donated $500K for Gender-Affirming Procedures
TD Bank donated $500,000 this year to a program that provides [Full Story]
Meta Denies Zuckerberg Resigning Amid Reports
Facebook's parent company Meta denied reports that CEO Mark [Full Story]
Navy Makes Changes in How It Promotes
The Navy is undergoing a major revamp in how it promotes across the [Full Story]
New Home Sales Post Surprise Jump
New home sales in the US defied expectations and rose in October, [Full Story]
Pro-Kremlin Group Says Responsible for Cyberattack on EU Parliament — Official
A pro-Kremlin group has claimed responsibility for a denial of [Full Story]
Chinese-Made Drones Over D.C. Worry Senators
S. Senators expressed concerns about users manipulating drones made [Full Story]
San Francisco Mulls Booting Elections Director for Being White Male
Citing concerns about "racial equity," the San Francisco Elections [Full Story]
Video Report: HHS Again Pushing Mask Mandates
A new report by the U.S. Department of Health and Human Services [Full Story] | video
Video Report: Russia Tests Nuclear-Powered Icebreaker
Russia has tested a nuclear-powered icebreaker for use in the Arctic [Full Story] | video
Major Shareholder Opposes Murdoch's Plan to Recombine News Corp., Fox
A major News Corp. and Fox Corp. shareholder opposes Rupert Murdoch's [Full Story]
Georgia Supreme Court Affirms Law Banning Abortions After 6 Weeks
Georgia's Supreme Court ruled against a motion by a pro-abortion [Full Story]
WHO, CDC: A Record 40 Million Kids Miss Measles Vaccine Dose
The World Health Organization and the U.S. Centers for Disease [Full Story]
CNN Lawyers Urge Florida Judge to Throw Out Trump Defamation Suit
CNN is asking a Florida judge to toss out a lawsuit filed by former [Full Story]
Judge Blocks New York Limits on Carrying Guns on Private Property
A federal judge has blocked New York from restricting the carrying of [Full Story]
Unemployment Claims Rise to 240,000
The number of Americans applying for unemployment benefits rose the [Full Story]
Musk Denies FTX Founder Owns $100M Stake in Twitter
Elon Musk denied a report claiming that disgraced FTX CEO Sam [Full Story]
Do This Immediately if You Have Moles or Skin Tags, It's Genius
Do This Immediately if You Have Moles or Skin Tags, It's Genius
Trending Stories
More Newsfront
Finance
Fed Officials See Rate Hikes Slowing 'Soon'
A "substantial majority" of policymakers at the Federal Reserve's meeting early this month agreed it would "likely soon be appropriate" to slow the pace of interest rate hikes as debate broadened over the implications of the U.S. central bank's rapid tightening of monetary…… [Full Story]
Fresh Worker Unrest Rocks iPhone Plant in China
Lauren Fix, The Car Coach: Your Car Is Tracking You!
Amazon to Invest $1 Billion a Year in Movie Theaters
Bank Deposit Rates Lag Changes in Fed Policy Rate
More Finance
Health
NSAIDs Like Ibuprofen, Aleve May Make Arthritic Knees Worse
Over-the-counter pain relievers like aspirin, Aleve, or ibuprofen don't do a thing to slow the progression of knee arthritis, and might even make things worse, a new study suggests. Knee arthritis patients who regularly took nonsteroidal anti-inflammatory drugs (NSAIDs) wound… [Full Story]
Vaping Increases Risk for Cavities
How to Reap the Benefits of Gratitude
How to Ease Thanksgiving Anxiety
All Americans Want for Christmas Is a Good Night's Sleep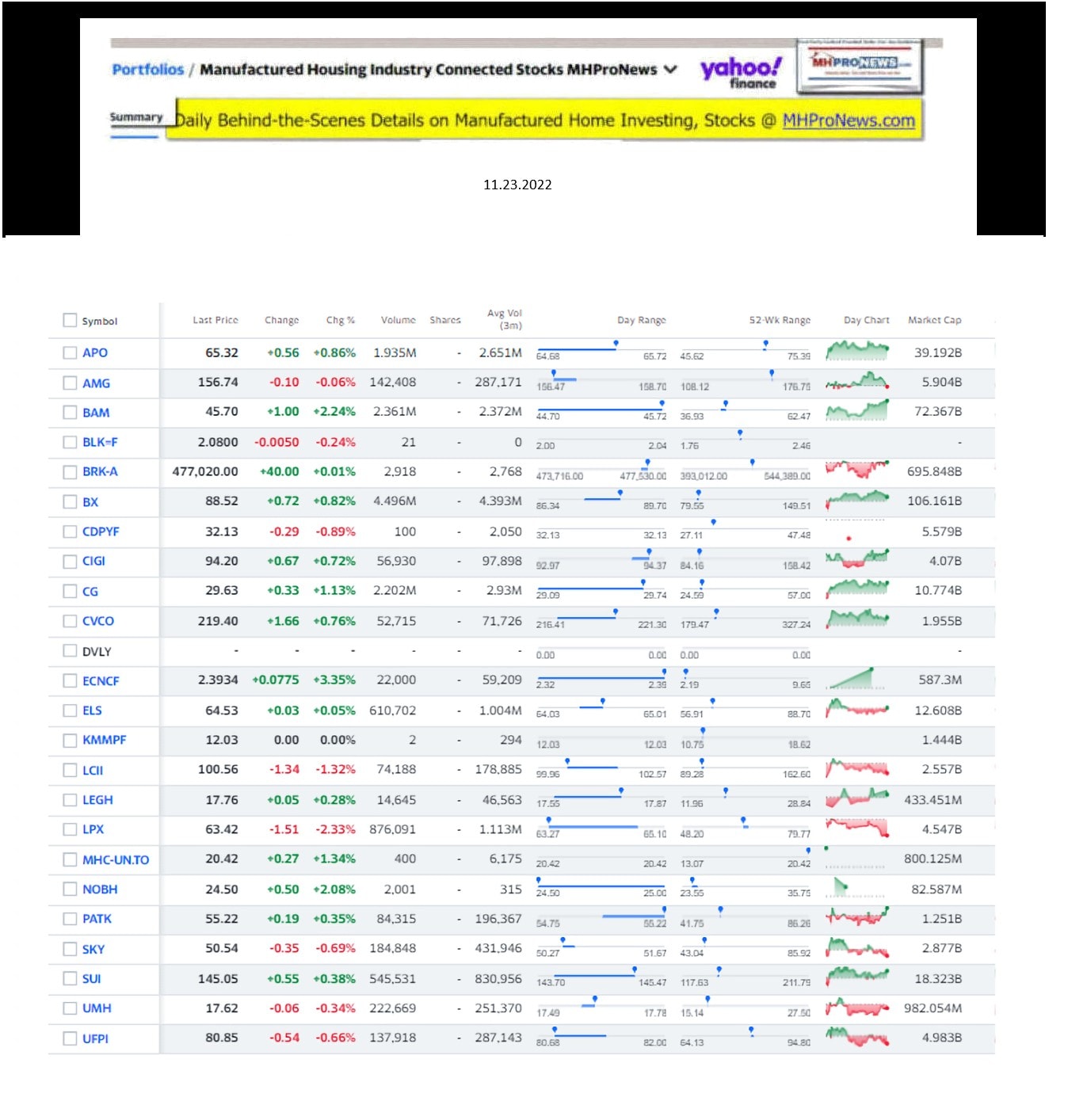 ===================================
NOTE 1: The 3rd chart above includes the Canadian stock, ECN, which purchased Triad Financial Services, a manufactured home industry lender
NOTE 2: Drew changed its name and trading symbol at the end of 2016 to Lippert (LCII).
NOTE 3: Deer Valley was largely taken private, say company insiders in a message to MHProNews on 12.15.2020, but there are still some outstanding shares of the stock from the days when it was a publicly traded firm.  Thus, there is still periodic activity on DVLY.
Note 4: some recent or related reports to the equities named above follow.
'Changes Will Benefit Customers,' Boost Sales-Legacy Homes CEO Duncan Bates – LEGH 'Delivered 22.5% Return on Equity in 1 Yr' – Corp Q3 2022 Insights, Analysis; plus MHVille REITs, Stocks Update  
'No Assurance Inflation Will Not Affect Our Future Profitability Financial Position'=Cavco Industries 10-Q, Solitaire Deal, More CVCO Data; Supreme Court Ruled-SEC Regs on False-Omitted Remarks
Skyline Champion Provides Quarterly Results, Adding Retail Centers, Improved Delivery Times-CEO Mark Yost Says 'Can Outperform Conventional Housing' Explored; Plus MHVille REITs, Stocks Update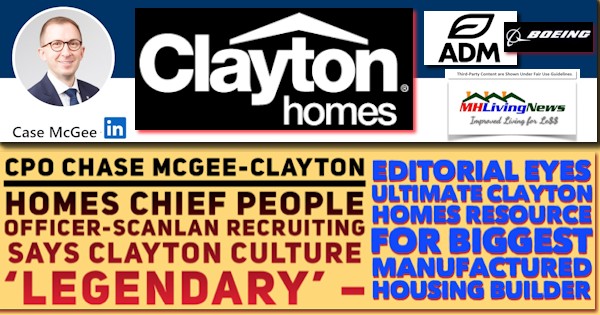 Triad Financial Services Q2-2022 FINANCIAL RESULTS, per ECN Capital – Several Bright Spots in Manufactured Home Market Highlighted, Including Communities, Retail, Land-Home, Floor; MHStocks Update
'Blackrock Weaponizing ESG'– State AGs Probe MHCommunities Owner, Private Equity Giant Blackrock on Possible Antitrust, Securities, Fiduciary Violations, See AGs' Document; plus MHStocks Update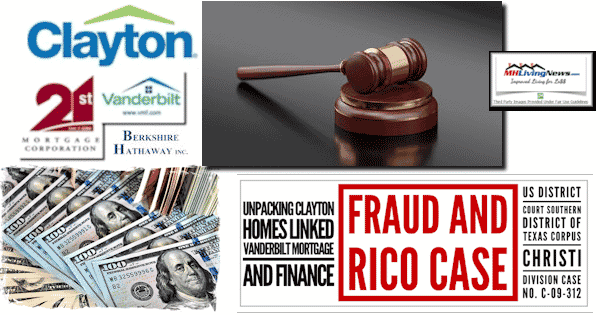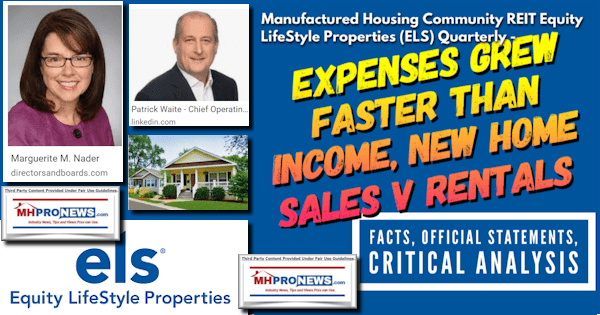 Manufactured Home Communities (a.k.a. 'Mobile Home Parks' – SIC) – Exploring UMH Properties; Fellow Manufactured Housing Institute Member Yes! Communities Suits and Settlements; plus MH Markets Updates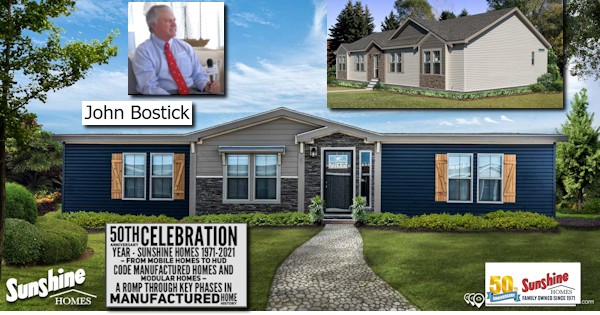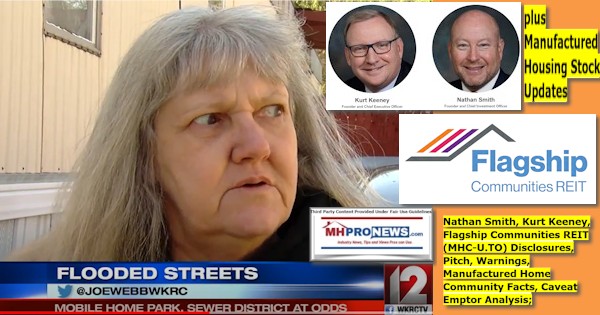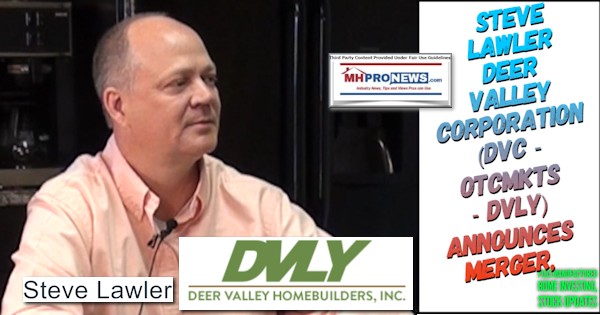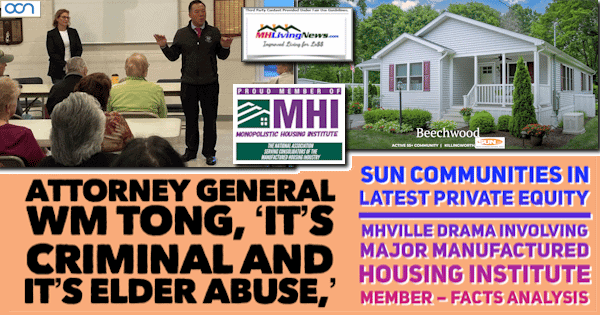 2022 …Berkshire Hathaway is the parent company to Clayton Homes, 21st Mortgage, Vanderbilt Mortgage and other factory-built housing industry suppliers.
· LCI Industries, Patrick, UFPI, and LP each are suppliers to the manufactured housing industry, among others.
· AMG, CG, and TAVFX have investments in manufactured housing related businesses. For insights from third-parties and clients about our publisher, click here.
Disclosure. MHProNews holds no positions in the stocks in this report.
· For expert manufactured housing business development or other professional services, click here.
· To sign up in seconds for our industry leading emailed headline news updates, click here.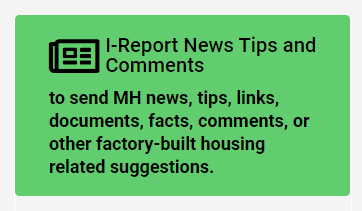 That's a wrap on this installment of "News Through the Lens of Manufactured Homes and Factory-Built Housing" © where "We Provide, You Decide." © (Affordable housing, manufactured homes, stock, investing, data, metrics, reports, fact-checks, analysis, and commentary. Third-party images or content are provided under fair use guidelines for media.) (See Related Reports, further below. Text/image boxes often are hot-linked to other reports that can be access by clicking on them.)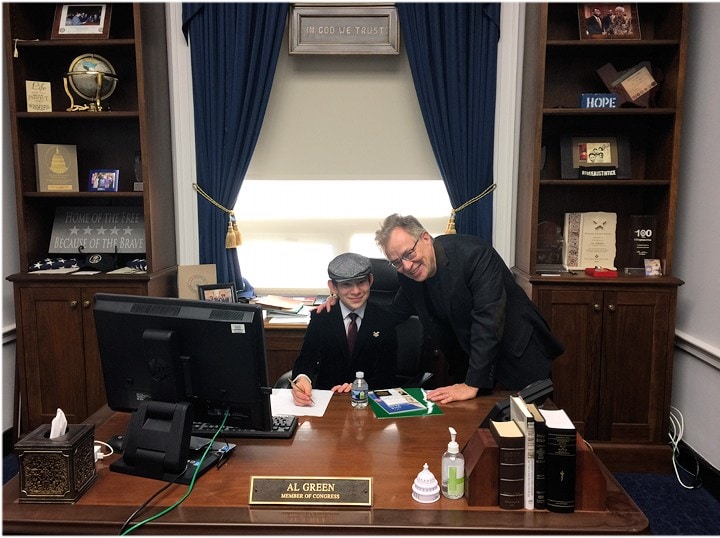 By L.A. "Tony" Kovach – for MHProNews.
Tony earned a journalism scholarship along with numerous awards in history. There have been several awards and honors and also recognition in manufactured housing. For example, he earned the prestigious Lottinville Award in history from the University of Oklahoma, where he studied history and business management. He's a managing member and co-founder of LifeStyle Factory Homes, LLC, the parent company to MHProNews, and MHLivingNews.com. This article reflects the LLC's and/or the writer's position and may or may not reflect the views of sponsors or supporters.
Manufactured Home Production Growth Continues in September 2022, per Manufactured Housing Association for Regulatory Reform-Added Facts, Analysis, plus MHVille REITs, MH Connected Stocks Update
Consumers 'Fears for the Future'-Mortgage Payments Surge Since 2021, Buyers Get Priced Out–Conventional Housing Woes are Manufactured Home Pro Opportunities; plus MHVille REITs, Stocks Update