It was a document read into the Congressional Record.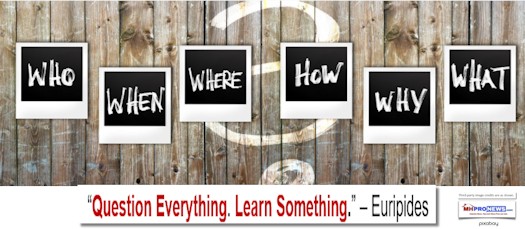 It was first published by MHProNews.
Barney-Frank_Finance-Reform_ManufacturedHousingLendingDailyBusinessNewsMHProNews
The document originated from a reader who sent it in as a news-making tip.
As in last night's report, industry veterans will rapidly 'get it.'
The two "Smoking Gun" documents from 21st Mortgage were sent in as a reader tip to the MHProNews. Will Democrats and/or Republicans – or bureaucrats – introduce them into the federal record in 2018 or 2019?
Killing Off 100s of Independent Manufactured Home Retailers, Production Companies – Tim Williams/21st Mortgage "Smoking Gun" Document 2
Numerous other items, news tips – verbal and documented – have come into this pro-consumer, pro-industry trade media from third-party sources.
We review those through the lens suggested by industry veteran, Marty Lavin, JD – shown below.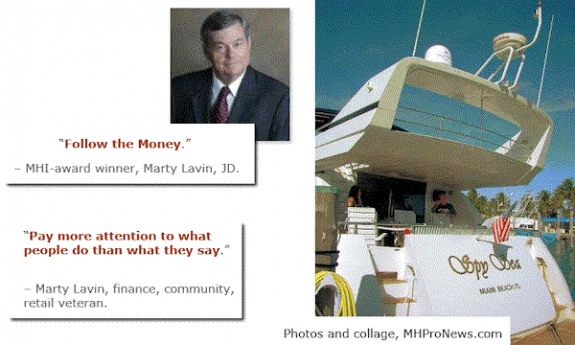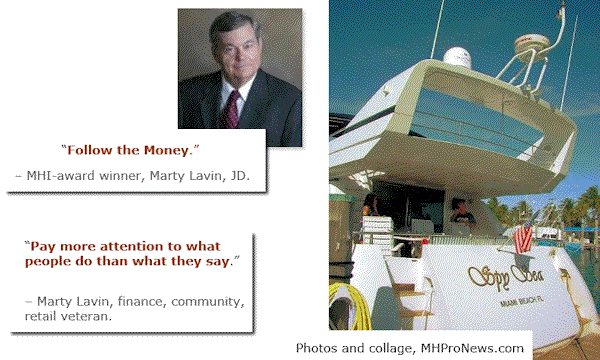 Federal Hearings, Investigations and D.C. Politics in 2018
Hearings and research are expected that could impact manufactured housing on issues such as:
finance,
antitrust (anti-monopoly),
racism,
energy,
corruption,
and more.
FHFA Publishes Fannie Mae's and Freddie Mac's Underserved Markets Plans for Duty to Serve (DTS) Program
Duty To Serve, "Complete Waste of Time" per Tim Williams, CEO/21st Mortgage; POTUS Trump, Warren Buffett Insight$
Some of those may begin under the guise of a partisan, political issue.
Maxine Waters Statement, Preserving Access Manufactured Housing Act 2017, Warren Buffett, Clayton Homes
But partisanship on some issues as big as affordable housing can rapidly become bi-partisan, as an infrastructure bill may remind the nation in 2018.
From Senator Elizabeth Warren to the 45th president, monopolies are on the minds of Americans.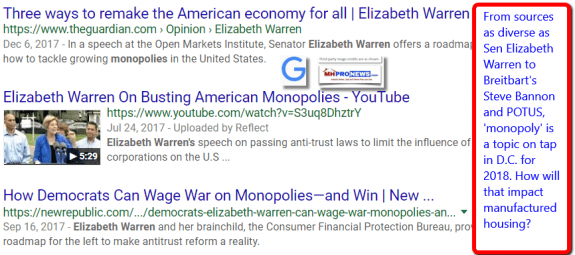 Maxine Waters specifically raised the topic of monopoly with respect to Berkshire Hathaway's manufactured home brands – Clayton Homes, and their lenders – Vanderbilt Mortgage and Finance, and 21st Mortgage.
Post-Charlottesville, CfA's Hunts Evidence of Racism, Steering, Predatory Lending Against Buffett's Clayton Homes, Vanderbilt Mortgage, and 21st Mortgage
So too have pro-manufactured housing advocates like Prosperity Now (formerly CFED), or industry pros such as George Allen.
If they all magically changed their tune tomorrow, one would still have to ask the questions that a good journalists should, like – Why?
Research on affordable housing – including manufactured housing – related issues have been, and are being done by the CFPB, per Congressional and other sources.
The CFPB has already publicly referenced in a report MHProNews as a source.
Website software – which doesn't know specifically who is on the site – does 'sniff' a .gov, .edu, .mil, .org, and other extensions that become data which inform our operations and management that a healthy percentage of researchers are on the MHProNews and MHLivingNews websites daily.
There is an increasingly referenced "deep state" in Washington's "swamp." Senator Bernie Sanders, and the President of the United States (POTUS), Donald J. Trump, are not the only ones who've spoken about the "rigged system."
President Raises the M-Word, "Monopoly," Plus Manufactured Housing Industry Market Update$
There is a new sheriff in town who can't drain the swamp and deep state overnight. But he has already taken on the establishments of both political parties several times.
On a variety of issues, the president has won. All signs are, POTUS is willing to pivot as needed, and that he is relentless.
With anti-monopoly (anti-trust) obviously on President Trump's and Democrats minds,
and given the aspirations of the American Dream,
look for researchers across the partisan divide to be digging into affordable housing,
including manufactured homes (MH).
Monopolies have long been seen as harmful to the interests of the vast majority of Americans. How are monopolies playing out in our MH industry?
Video Crash Course on Monopolies, Plus Manufactured Housing Institute (MHI) President Richard A Dick Jennison Video
Media and Political Influence
Pew. Harvard. The Media Research Center. Sharyl Attkisson.
Commentary, news, and other research across the left-right political divide have focused on issues of media tilt, bias and agendas – or other matters that impact or included manufactured housing industry professionals by the thousands.
Reports, Reflections on Media Tilt, Bias, Ignorance, and Manufactured Housing
Benson Demonstrates How "Propaganda Works" on "Most Americans"
Those same issues impact manufactured home owners by the millions.
Having the most "newsmaker" interviews in the industry, and the most research between our sister sites means that more people are looking for insights on information they find relevant.
Frank Rolfe: Pressured into Silence? Manufactured Housing Industry, and Journalism
Multiple sources – public and private – inform the Daily Business News on MHProNews about what's actually occurring, as well as what may be about to happen, in the foreseeable future.
ELS' Sam Zell – Compliance Costs Destroys Smaller Businesses = Consolidation
Professional and other reader tips and inputs to those platforms always have and always will, matter.
are both good communications resources for the Manufactured Housing Industry. I and many others at 21st Mortgage and at MHI logon to see the latest news, interviews, debates, videos, opinions and reports they publish.
They come because we are the most read, the most independent, and the most trusted news-source in manufactured housing.

Consumers and manufactured homeowners, past and present, also contact MHLivingNews and MHProNews.
Media, attorneys, researchers, investors, professionals – all interact and intersect here.
What's Wrong, What's Right
There's no president who has not invoked God's name numerous times during the course of their presidency. Candidates for public office do so too.
On the 6th day of Christmas – and in the light of Judge Andrew Napolitano's interesting editorial point this week – one might ask the following.  What role does God, ethics, and faith play in the lives of presidents and the nation?
Was Bill Clinton Just Wrong, or Did He Lie? MH Impact – Facts, Analysis
What role does God, ethics and faith play in lives of the thousands of industry professionals?  Or the millions being served?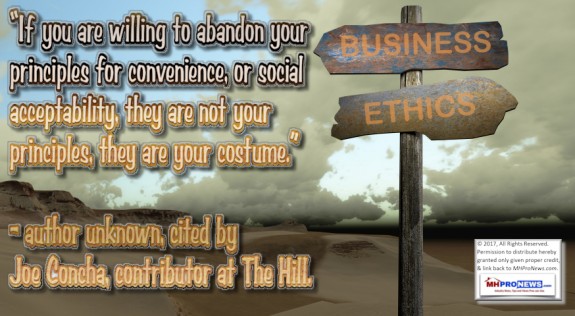 Last night's Daily Business News item on President Clinton could posit the same type question to any president, public official, or person.  See the Bill Clinton linked story, above.
Paraphrasing former Secretary of the Interior, James Watt, who said that he did not believe in most conspiracy theories. But what Watt did believe in was like-minded people who behave in like-minded ways.
That often looks to be conspiratorial, observed Watt, even if its not.
"Drag a hundred-dollar bill through a trailer park, you never know what you'll find," James Carville, Clinton Strategist
Tug of War for America's Future, Center Stage in 2018
There is a tug of war over what America will look like in the years and decades ahead.
The principle of limited government – which was the bedrock that the U.S. Constitution was established upon – has arguably been eroded over the years. The general welfare clause of the Constitution was twisted to mean the opposite of what the founders expressly stated in the balance of the federal constitutional charter and the Bill of Rights.
Some believe in big government, because it brings them more money, and more power.
Others believe that limited government that provides maximum freedom and incentives for Americans will serve the majority, best.
Manufactured Housing is impacted daily by federal, state, and local officials.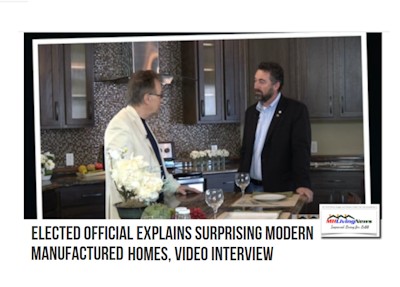 The public is clamoring for affordable housing.
"…lower rates of crime than you would expect, because they had pride of ownership …" – William P. McCarty , PhD – University of Illinois at Chicago, Department of Criminology, Law and Justice "What may be surprising to real estate licensees is the level of energy efficiency available …"
When some 8 million housing units are needed, expect the millions to be heard.  With ever more investors discovering the realities vs. the myths of manufactured homes, the time is approaching when the MH industry could explode onto the political stage.
NAR's Yun – No Quick Fixes Spell$ Manufactured Housing Opportunitie$
Those looking initially may or may not always recognize that manufactured homes are a solution for affordable homes.
But millions of homeowners and consumers already know that manufactured homes are their solution.
The recently litigated case, linked below, reminds us all that people are fighting for the right that would not have been questioned in America a century or so ago.
"Mobile Home Ban" Suit Win, "Equal Justice Under Law," Manufactured Home Owners, Buyers, Industry
Right and Wrong
"What's wrong is that we don't ask what's right," said the brilliant scholar and news columnist, G. K. Chesterton.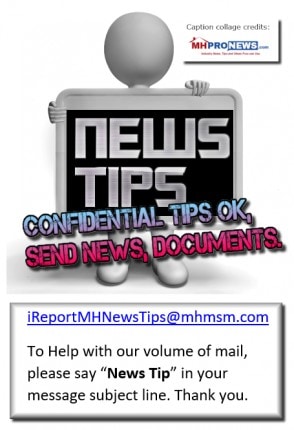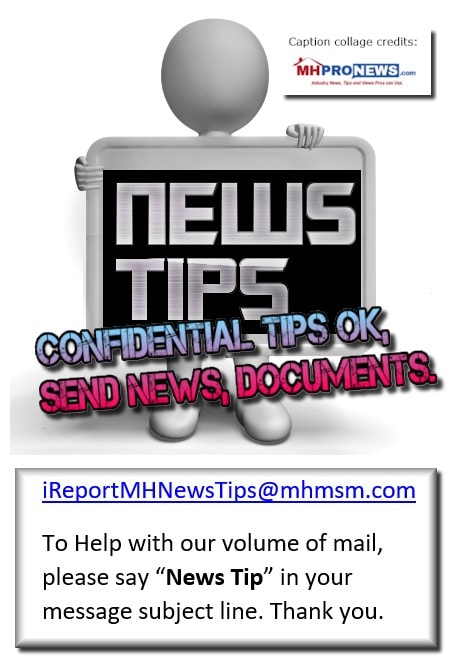 Industry. Investors. Public officials – elected and appointed. Researchers. Consumers. Manufactured homes owners. What's wrong? What's right? Do eternal principles matter? Will the rigged system be unrigged?
Or will the changing moods of the times, and those with power or money manipulate and hold sway?
Officials, advocates and the people are reading, viewing, and asking questions.
They are making inputs, and providing tips.
2018 MH Initiatives
In the first quarter of 2018, several initiatives, videos, and reports are planned for production and publication.
One is a video done recently with a focus group on affordable housing, and manufactured homes role within it.
Based upon prior history, those are likely to be considered by many sources across the political spectrum.
Change is coming. That's a given.
Will that change look more or less Godly? More or less in keeping with the American Dream? More or less like the principles of limited government that made America great in the first place?
Stay tuned.
More news, and newsmakers will provide the answers, starting next week, with more MH "Industry News, Tips, and Views Pros Can Use." ©  ## (Fact checks, flashback, news in review, analysis, commentary.)
(Image credits are as shown above, and when provided by third parties, are shared under fair use guidelines.)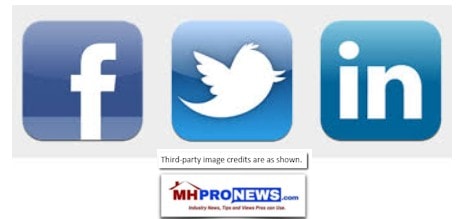 New Year's Resolution: This writer already has one of the largest LinkedIn followings in the manufactured home industry. But we've frankly not asked for Twitter, or Facebook followers. That changes, starting today. If you want to keep up with posts relevant to the industry, you can connect via the links below.
https://www.linkedin.com/in/latonykovach/
https://twitter.com/LATonyKovach @LATonyKovach
https://www.facebook.com/tony.kovach.71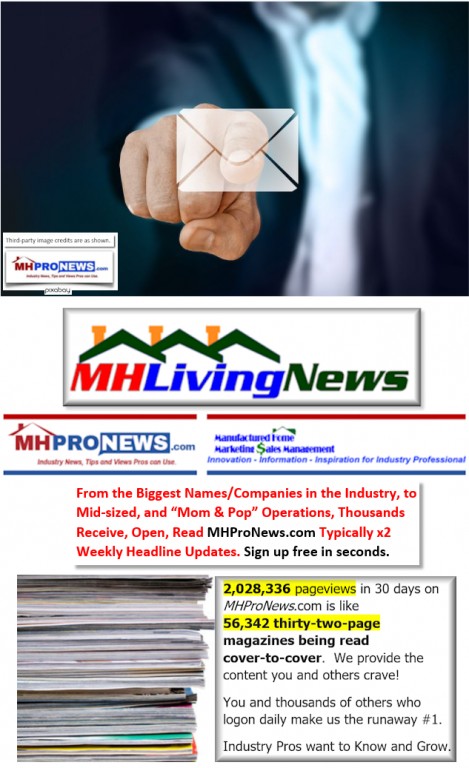 Note 1: Thousands do it. You, your team, and industry colleagues can sign up to the MH Industry leading headline news/updates – typically sent twice weekly – please click here to sign up in just seconds.
Note 2: For media, business development, training, or other professional services, click here. The more pros like you that use our services over any others, the more we can protect, educate, and promote the Manufactured Housing Revolution.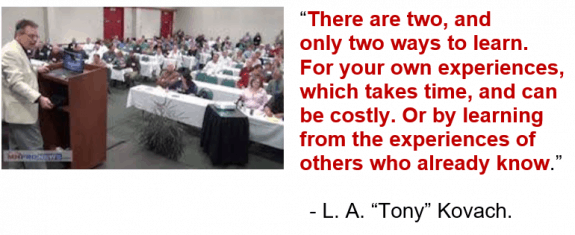 Kovach is the award-winning managing-member of LifeStyle Factory Homes, LLC,
parent to MHProNews, and MHLivingNews.com.
Both are #1 in their categories.
Kovach is one of the most endorsed and recommended MH industry professionals in all of manufactured housing.