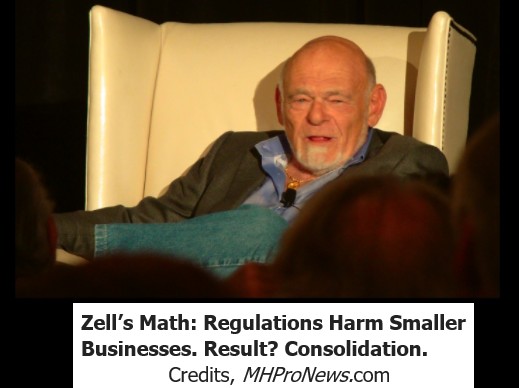 In yet another piece of evidence that heavy regulation harms smaller business at the expense of larger ones, are recent statements by Manufactured Home Communities giant, Equity LifeStyle Properties (ELS) Chairman, Sam Zell.
Barrons and Newsmax reported Zell saying that President Donald J. Trump with less than 6 months in office "has already rolled back the rule about navigable waters [Environment Protection Agency (EPA), which extended the reach of federal water regulations]."
By contrast, Zell noted that "In his first year, President Barack Obama spent a trillion dollars on a stimulus bill, which achieved nothing other than almost a trillion dollars of debt that is now worth more than that."
Zell is no fan of the president's tweets. But he also noted that the presidency wasn't getting the respect it was due. "The strength of our society is predicated on respect for his office. That's missing right now."
The ELS chairman, author, and investment legend said another Democratic administration – meaning, a Secretary Hillary Clinton victory – would have tipped the nation into recession.  Instead, the markets are rising as a result of the Trump effect.
"Trump's election gave us extra innings because there's more optimism in the business sector. Smaller businesses were basically destroyed by the Obama administration. Compliance was a giant animal that gobbled up everything. However, this recovery began in 2009. There aren't many examples of 10-year recoveries in U.S. history."
That dovetails with concerns and issues raised by MHProNews, in reports like those linked here, here and here. While Zell didn't per se state that heavier regulations results in consolidation, that's the obvious conclusion when you 'do the math.'
Zell blasted President Obama's administration in a prior statement, linked here.
Cavco Data on MH Consolidation
The Daily Business News featured report on Cavco Industries that also underscored how the top 2 companies represent some 63 percent of all manufactured housing production.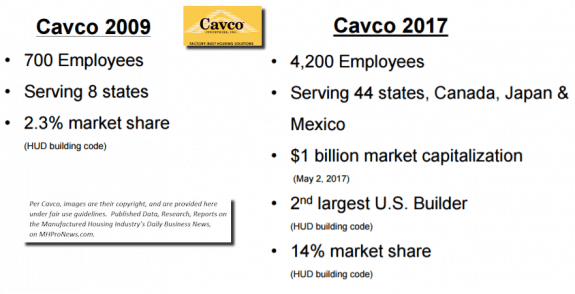 The two charts shown are consolidation in action. Cavco's own records and statements reflect that much of that took place during the Obama Administration, when Dodd-Frank, HUD, and other regulatory compliance skyrocketed.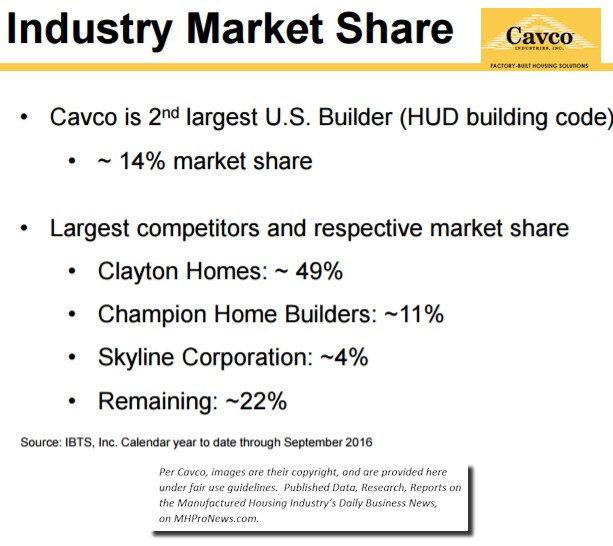 Several named sources are pointing to how that helped big banking/lenders and appears to have benefited the two largest players in manufactured housing too (see that exclusive Cavco report, linked here).
Meanwhile, HUD has failed to enforce its own enhanced preemption under the Manufactured Housing Improvement Act of 2000. This has been true even though HUD's own PD&R university level research shows value of manufactured housing, including in urban infill settings. All this has been taking place at the very time when affordable housing needs are growing.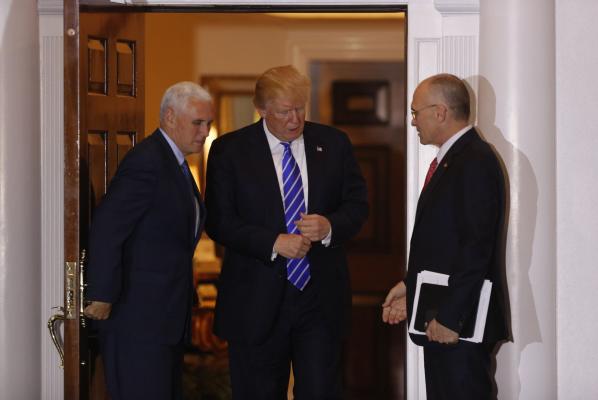 Pudzer on Trump Effect
Andrew Pudzer, previously the chief executive of CKE Restaurants (including Hardees) who was President Donald Trump's first pick for U.S. labor secretary, pointed to several positives from the early days of the Trump Administration.
Newsmax, citing Pudzer's op-ed, said: "…the most important indicator is the rise in household income, which gained more in the first three months of the Trump presidency than during the entire seven and a half years of the Obama recovery. Median household income has surged $1,300 since the beginning of the year to $59,361, compared with a $1,000 gain during the Obama years."
"President Trump's focus on reining in the administrative state has significantly reduced both the number of existing regulations and the output of new regulations, driving business optimism," wrote Pudzer.
NFIB is optimistic about the Trump presidency and regulatory rollbacks, as is MHARR (see video, linked here).
Note: The latest closing numbers on ELS' stock are found linked here. ##
(Image credits – when they are from third parties – are provided under fair use guidelines.)
(News, commentary, analysis, and op-eds should not be construed to represent the views of sponsors – or anyone, other than the writer. Disclosures: Soheyla Kovach is the co-founder, and a managing member of LifeStyle Factory Homes, LLC, which publishes MHProNews; she also is an early and ongoing pro-Trump policies advocate.)

Submitted by Soheyla Kovach to the Daily Business News on MHProNews.com.