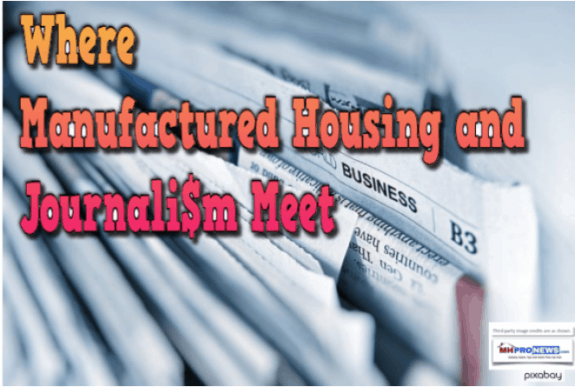 There are some who due to habit, bias, ignorance, or other limiting factors simply don't know or see the truth on a given issue.
That naturally applies to manufactured housing, and to journalism too.
Those who say that journalism is dead are exaggerating.
Far more accurate to say that journalism is made up of people. All people have areas of knowledge, ignorance, and biases.
There are also areas one may think they are informed about, but in fact, are misinformed on.
 That can include, but isn't limited to:
modern manufactured homes,

journalism,

politics,

economics,

social, historic,

or other issues.
The corollaries are also true.
Some in manufactured housing distrust a given source, because something about them may not fit their world view. Some like CNN, others prefer Fox, etc. Each tends toward a bias.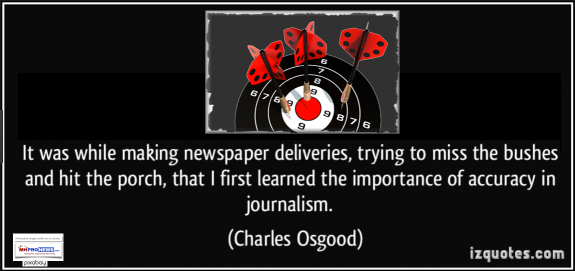 Understanding requires considering the objective Who, What, When, Where, Why, and How of good journalism, which includes using other perspectives.  Once something is properly understood, only then it can be properly communicated to others.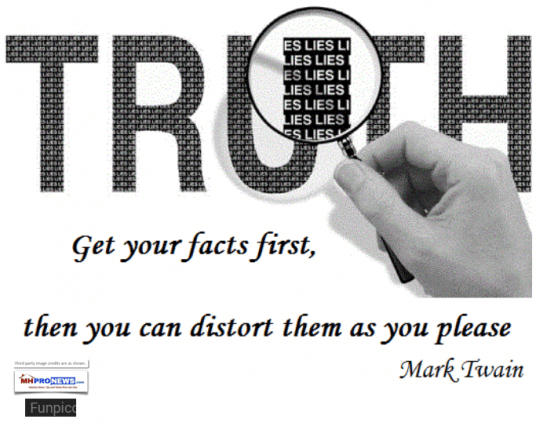 Manufactured Housing and Journalism
Given the incredible affordable housing crisis, there are many causes for the industry's relatively low numbers.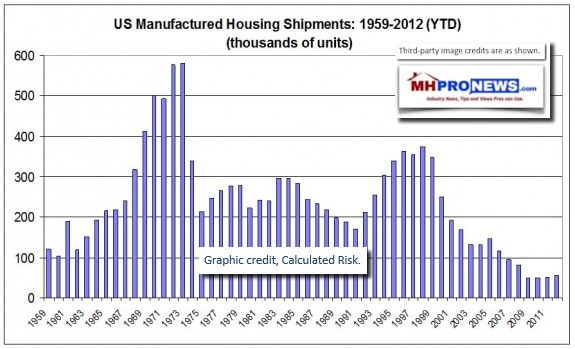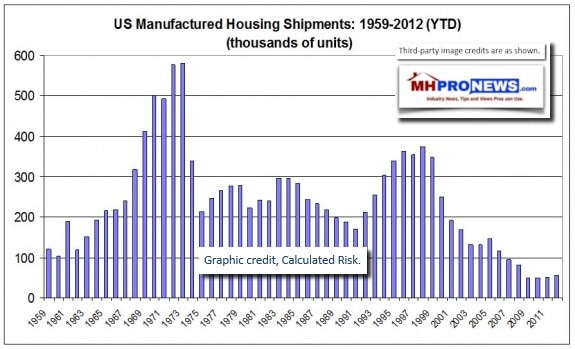 Some of those causes are internal to the industry, other limiting factors are external.
What the precise mix of cause and effect are is a debatable point.
But what isn't up for serious argument is that some factors are more harmful or limiting to the progress that can and should be made by the HUD Code manufactured home (MH) industry than other factors are.
Against that backdrop, there's a rumor that Frank Rolfe has been 'silenced' on a variety of manufactured housing industry issues.


If so, that's interesting. Because he recently wrote in MHR that he was no longer going to engage the media.  


Now, besides the self-evident contradiction (writing for media, while saying he will no longer address media), one might ask, if Rolfe is being silenced, why?  
If Rolfe is being silenced, then by whom?  What leverage would someone – or some group – have over the rising portfolio community owner, to get him to be silent? 
Frank Rolfe Blasts MHI for Poor Media Engagement, Industry Reactions
But if Rolfe has indeed decided to stop commenting to media on MH Issues – or has been stopped from commenting about the Manufactured Housing Institute (MHI), etc. – does the industry's professionals really need to hear more than what Rolfe has already said, on the record, and/or on camera?

Rolfe has:
Blasted MHI and Nathan Smith for "hypocrisy,"
said MHI's Preserving Access bill was a waste of time, and had no chance,
said MHI's failure to engage the media was harmful to the industry,

stated that his statistics on community counts are correct, implying MHI's are wrong.
Frank Rolfe, Dave Reynolds, George Allen, Manufactured Home Community Controversy Continues
…and so on, and so forth.

Rolfe has also said there are nice people at MHI. Of course. Who would dispute that? 

But if MHI is truly 'the leader' of the industry, who else shoulders the blame for the performance the graphic below highlights?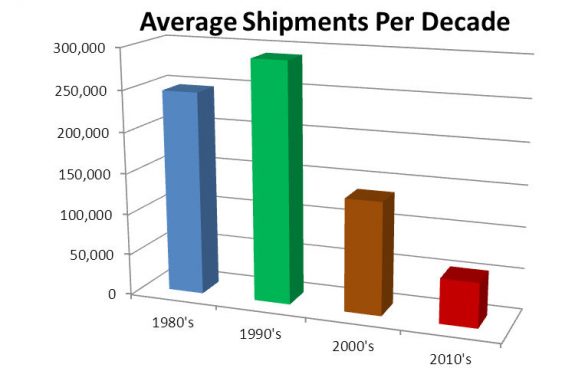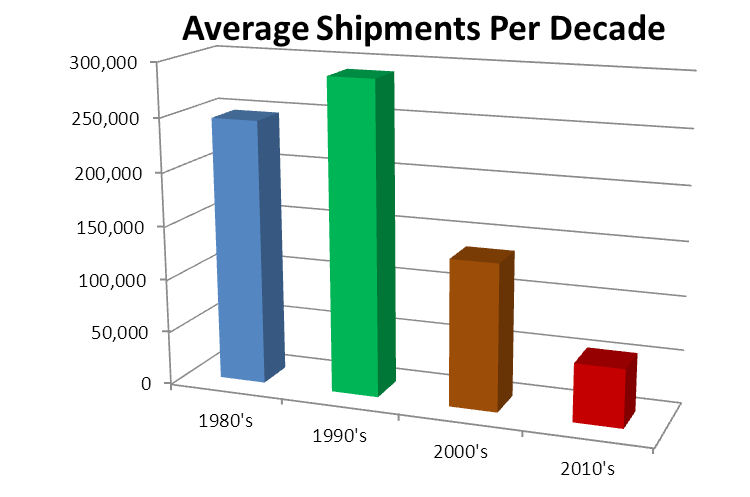 Berkshire Hathaway Owned Brands, and Frank Rolfe
A highly placed source at 21st Mortgage told MHProNews, "Yeah, we work with those guys," meaning, Frank Rolfe, Dave Reynolds and their colleagues.
Frank and Dave have also plugged 21st, and Clayton Homes, too.
The 'when and substance' of the 21st/Frank & Dave conversation was not revealed.
Is it a stretch to think that an ask was made?
The MH Industry and Frank Rolfe
As MHProNews and MHLivingNews have previously reported – and is common for anyone with a higher profile – Rolfe has supporters and detractors in the community sector, and the industry in general.
So said Equity Lifestyle Properties (ELS) Chairman and real estate legend Sam Zell to a packed auditorium of manufactured housing professionals, as Zell described previous comments he's made to potential investors.
The so-called resident groups and some non-profits have also made Rolfe a brand they like to wield against the industry in their own media engagement.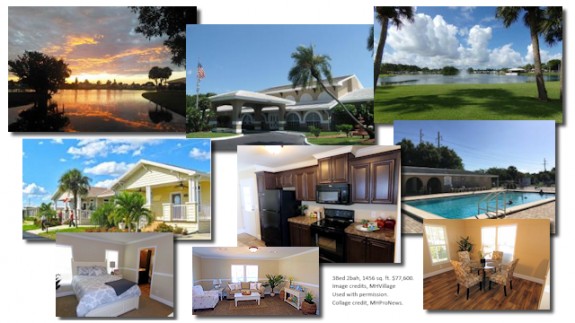 The quote attributed to Rolfe, that living in a manufactured home community "is like a Waffle House where the customers are chained to their booths" is a club used by non-profits and resident groups against not only Rolfe's organization, but the community sector in general.
That "infamous" quote – Rolfe's words – used by the non-profits has also been cited by Time in their "Home of the Future" report on manufactured homes earlier this year.  Time said, "It's like owning a Waffle House where the customers are chained to the booths," in the words of Frank Rolfe, who co-owns more than 250 parks across…" the U.S.
Tampa Bay in a 2014 report cited that same Rolfe quote, adding, "Even more enticing for investors: The supply of mobile home parks [sic] is largely static."  The Tampa Bay article ran under the headline, "Mobile home park investors bet on older, poorer America," which noted that "About 1.8 million Floridians today choose to live in a mobile home…"


Your Words Matter: Proper Terminology for Factory Built Homes
Rolfe Reacts to the Mainstream Media on his Own Waffle House Quote
On his own MHU blog, Rolfe said "Several media outlets have recently used my old quote that the mobile home park "is like a Waffle House where the customers are chained to their booths". However, they have taken the quote completely out of context, and the truth takes the air out of their sensationalism, unfortunately for them."
Rolfe states in that post that the it – the infamous Waffle House quote – "…was used to describe the incredibly consistent revenues of the mobile home park asset class."
His MHU post then bullets these points.
"

But it really does cost a ridiculous amount of money to move a mobile home

But it costs a whole lot more to move a stick-built house
But that does not mean that you can't sell your home if you want to move – just like traditional stick-built homes

So why would you move a mobile home

?

So the "Waffle House" quote meant consistent revenue, not lack of freedom of choice

…"
In fairness to Rolfe, the Manufactured Housing Institute (MHI) engaged Dick Ernst to speak to PBS about their now infamous report on manufactured housing, and it was widely viewed that quotes from Ernst were not his strongest points made.
Many of our friends in the industry, including my friend Tony at MHLivingNews , have questioned why MHI hasn't made a strong rebuttal response to the PBS story. There are good arguments that we should respond to every story, refute every statistic, and make our case to the public.
Whether it is Rolfe, MHI, or anyone else, certainly the case can be made that virtually all media picks what goes in, and what falls to the cutting room floor. That editorial selection process can slant a story from being accurate, to misleading, or worse.

Which is why MHProNews has for years provided link-backs to the entire statement made to our publication, so that thoughtful readers can dig deeper, if desired. An example is the Tim Williams quote above.
That MHProNews journalistic practice is
rather unique,
is being pioneered by us,
acts as a self-check/public check on our accuracy,
and thus encourages all involved in the process, knowing they will get what are often emailed comments accurately reported. No 'gotcha' journalism. Who else in MH trade media does as much?
The video Williams referred to about PBS is posted at the link below.
For example, that roughly $40,000 "down payment" on a nearly $200,000 house could pay for a new entry level 3 bedroom, 2 bath manufactured homes outright. That kind of cash purchase would mean no mortgage payment. Or that $40,000 could pay some 80 percent of the cost of the home shown above, with a very modest $10,000 to finance.
If Rolfe has indeed 'hung it up' in speaking to other media than his own, hasn't he as an MHI member already laid out the case against MHI's shortcomings, in his own words?
Hasn't Rolfe also – by word, deed, and experience – shown the rewards and pitfalls of engaging a media that often, as he said, seeks to sensationalize a story?  "We Provide, You Decide." © ## (News, analysis, fact checks, commentary.)
Related to the Rolfe comments on MHI.
Note: Another related report is planned, and that link will be added below as an update.

(All third party image credits are as shown and are provided under fair use guidelines.)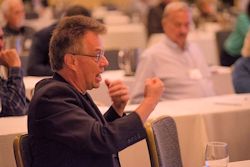 Managing Member of LifeStyle Factory Homes, LLC.
Publisher of MHLivingNews.com, MHProNews.com and
host of the Inside MH storytelling video series.
Expert, consultant, and service provider to the MH industry.