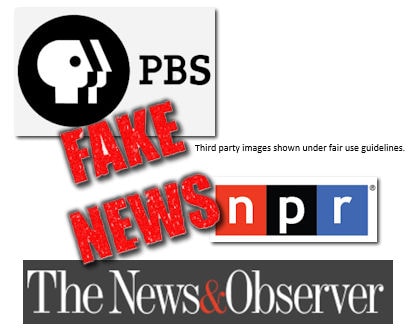 There is an apparently ever-growing mountain of alleged ignorance – or agenda driven – reporting about manufactured homes.
and more recently The Raleigh, NC headquartered News & Observer are just 3 of many examples of what Marty Lavin, JD has paradoxically called, "

the manufactured housing industry's other image campaign

."
In one sense, as Lavin noted, this isn't new.
But what has accelerated are the following:
– the use of improper – and arguably demeaning terminology –

The Daily Business News has seen media personalities, such as Keith Olbermann, who trashed talked the president, his guests and millions of Americans who live in pre-HUD Code mobile homes or post-code manufactured homes (see graphic, below).
"Newscasters and journalists are losing their careers over the use of every other insulting slang term — however minor — simply from special interest groups threatening to boycott the advertisers. So why is 'trailer trash' the one insulting term in the U.S. that you can use without any fear of reprisal? Is it because the average American feels it's true," asks Rolfe, "thanks to the consistent negative portrayal of the industry in the media?"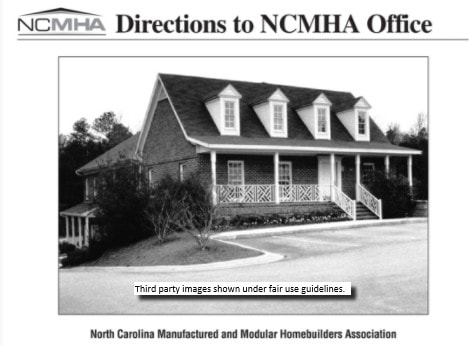 "Those in the industry know that there are some terrible properties out there, but they are a tiny fringe group of the 44,000 communities in the U.S. The average manufactured home community resembles a traditional subdivision — sometimes nicer than the surrounding subdivisions. We can only change the 'trailer park trash' stereotype by convincing the general public that the term is unfair and offensive and not a statement of fact," Rolfe told MHProNews.
He added, "That would generate a grassroots movement to protest the term aggressively and that, in turn, would scare the media away from ever using it again. If any journalist who uttered the phrase "trailer park trash" immediately lost their job, then it would disappear overnight."
Rolfe's Not Alone…
And, Rolfe is far from alone in his reactions.
"It's an absolute disgrace that this pejorative ["Trailer Park Trash"] somehow remains 'socially acceptable' among the politically correct elite and their mouthpieces," said MHARR President & CEO, M. Mark Weiss, JD.
"People like Olbermann, who routinely slam others over alleged 'micro-aggressions' and other fabricated nonsense, would do well to show proper and decent respect for the millions of hard-working Americans who are able to own a home of their own because of the unequalled affordability of manufactured homes located either in — or outside of — manufactured home communities," Weiss said to MHProNews. "They, and a lot of other Americans living in the heartland of the country, deserve better than this type of arrogant slander."
Marty Lavin questioned MHI's ability and commitment to dealing with image issues, as was reported at this link here.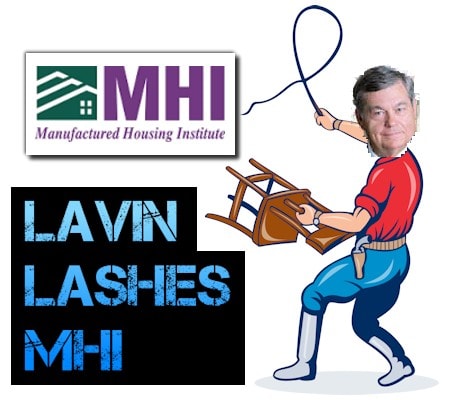 Enter the Reverend Donald Tye, Jr.
The Daily Business News recently introduced Rev. Donald Tye, Jr. to the manufactured housing industry, as a fresh new face willing to stand up for those who are not able or comfortable speaking up for themselves.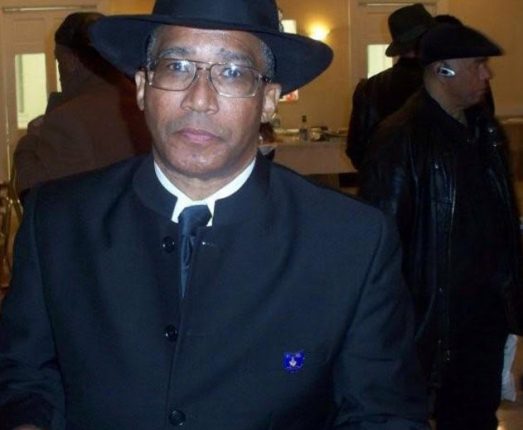 Tye is part of this new video below, the first of a planned series.  His comments and that of the other guest in this episode of the Inside MH Road Show follow the home and factory tour — all of which clearly sets the stage for those who don't understand the quality found in today's manufactured housing.
While there are no known studies on this, an anecdotal sense is that many in media have further eroded the understanding that 'mobile homes' and 'trailer houses' haven't been built in over 40 and 50 years, respectively. Manufactured homes are different, as Tye states in the video that follows.
It's an evolution from the prior era, superior designs born of the implementation of the HUD Code for manufactured housing standards.

– MHProNews knows from our sister operations in consulting, as well as from other sources, that large numbers of home owners, experts and potential consumers are prepared to be part of the solution to image and educational issues.
– Marty Lavin is not alone in doubting MHI's ability (or motivations?) to successfully address these issues, especially when – as Frank Rolfe has said – they routinely refuse to engage in addressing problematic reports.
Disclosures
None of those in this video have any direct connection to each other — the only common point is L. A. 'Tony' Kovach and his videographer. So it shouldn't be construed that these know each other, or are working with each other in any formal fashion.
Rather, what this video that follows does are a few things.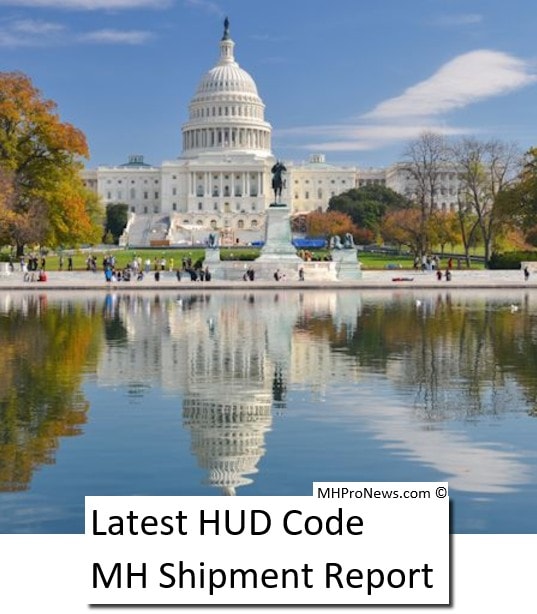 1) Spotlight an operation that  reportedly is successfully growing at double the industry's double-digit growth rates.  They are doing this specifically by debunking myths and misinformation;
2) that company does so beginning with compelling education, by supporting a better, more accurate understanding of manufactured homes today;
3) that industry firm allows customers, third party experts, and others knowledgeable about the issues to speak their minds, and thus share perspectives that may otherwise not be heard;
4) those interview clips directly challenge many false narratives about modern manufactured homes today;
5) those interviewed are not compensated – they share, as Tom Fath said in an interview linked here –  because they want to be part of the solution;
6) We've spotlighted Terry Reynolds previously, who will also appear near the end of this video;
7) New on video to our readers is Rev. Donald Tye, Jr.  Tye shares experiences of factory-built homes – and closes on thoughts that are not to be missed by those who are tired of too little being done to address a long overdue correction of ignorance and prejudice about modern manufactured homes.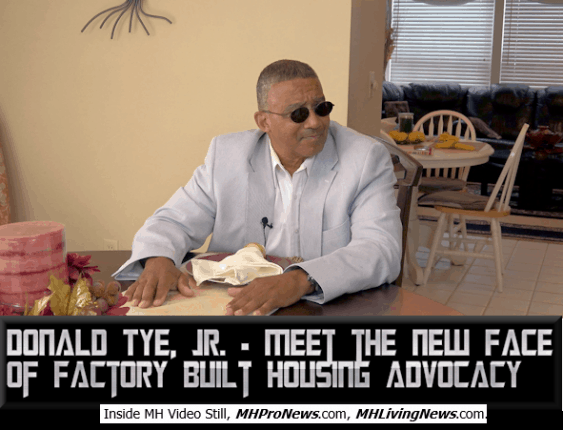 Every element and point made by this video supports and benefits from the other.
There's nothing quite like this, until now. Watch it, then share it with others.  Become, as Tye is demonstrating, an active manufactured home advocate.
Potential Power
"Scientia potentia est," as best selling author and speaker Tony Robbins says, "Knowledge isn't power."  Rather "Knowledge is potential power."
That power of knowledge is unlocked, says Robbins, only when it is put to use.
Millions of current and potential home owners are depending on others – on people, professionals – to help them stand up to this fake news barrage. ## (News, analysis, commentary.)
(Image credits are as shown above.)

Submitted by Soheyla Kovach to the Daily Business News on MHProNews.com