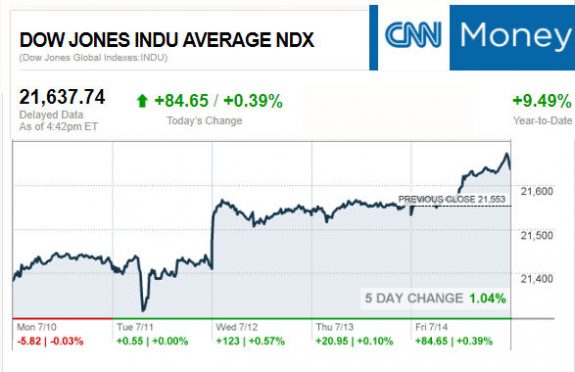 If you are a first time visitor, our headline "Spotlight" report is deeper below.
The evolving Daily Business News market report sets the industry's stocks in the broader context of the overall market stocks.
By spotlighting the headlines – from both sides of the left-right media divide – this report also helps readers see what are the trends and topics that may be moving the investors that move the markets.
Readers say this is also a quick review tool that saves researchers time in getting a view of the manufactured housing industry, through the lens of publicly traded stocks.
MH "Industry News, Tips and Views, Pros Can Use." ©
Pro-Trump media's spin on Trump Jr.'s meeting
What D.C. drama? Dow hits 25th record of 2017
Police pull Fords over carbon monoxide fears
Inside the human toll of the Illinois budget disaster
Americans are cutting back on spending
Brides panic as Alfred Angelo stores close across the country
How 'Game of Thrones resembles live sports
NPR radio workers threaten to strike
AT&T considers telecom, media divisions split after deal
Venezuela bribery investigation halted, says top official
What happens when automation comes for doctors
Selected headlines and bullets from Fox Business:
Does North Korea have more nuclear bomb material than previously thought?
Wall Street marches higher as Dow, S&P hit fresh records
Oil pushes higher, boosted by US stockpile data
Sprint executives have engaged Warren Buffett about investment
Jamie Dimon calls out Washington for 'stupid s–t,' says gridlock holding back U.S. growth
Amazon: A 'multi-headed beast' dominating the economy?
US issues revised security directive to airlines worldwide
There is more risk than reward in today's market: Jim Grant
House passes sweeping $700 billion annual defense bill
Tesla's Model 3 big launch could rival Apple's iPhone: Gene Munster
RIP Retail: These 19 retailers are closing hundreds of stores in 2017
What the Senate's 3.8% surtax means for American taxpayers
State tax liens show a Justice company owing $1M
ICYMI – for those not familiar with the "Full Measure," 'left-right' media chart, please click here.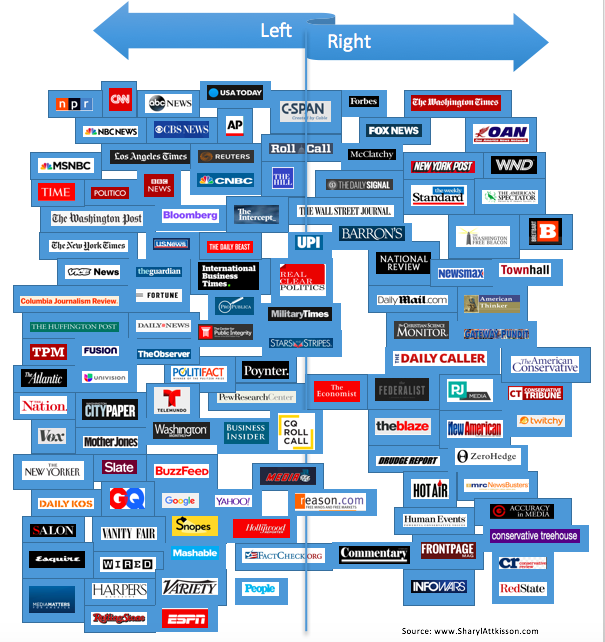 The numbers at the closing bell…
S&P 500 2,459.27 +11.44 (+0.47%)
Dow 30 21,637.74 +84.65 (+0.39%)
Nasdaq 6,312.47 +38.03 (+0.61%)
Crude Oil 46.60 +0.52 (+1.13%)
Gold 1,227.90 +10.60 (+0.87%)
Silver 15.89 +0.25 (+1.59%)
EUR/USD 1.147 +0.007 (+0.62%)
10-Yr Bond 2.319 -0.029 (-1.24%)
Russell 2000 1,428.82 +3.16 (+0.22%)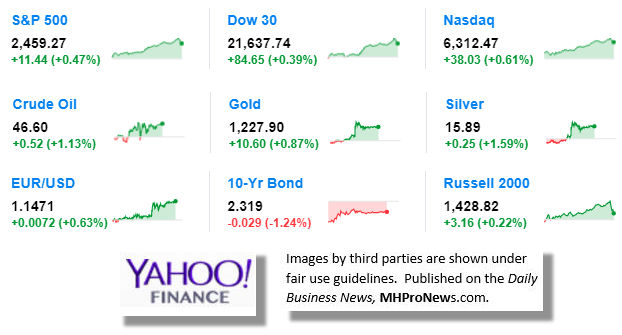 Manufactured Housing Composite Value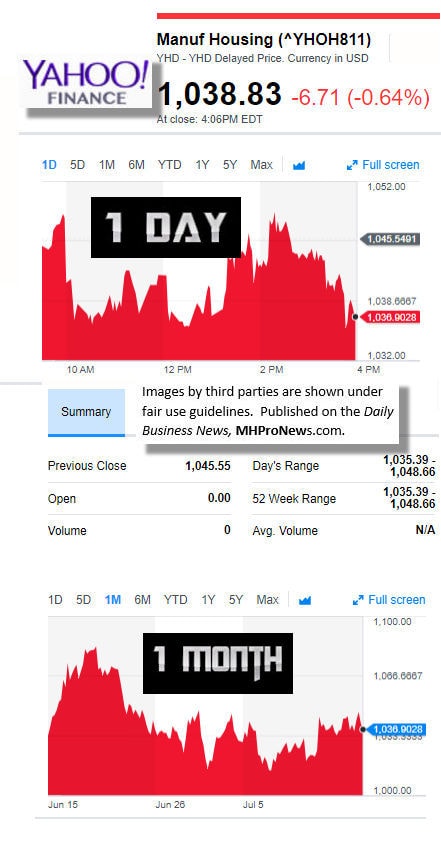 Today's Big Movers
Sun, LPX, ELS Rebound.  DVLY, UMH Properties lead the sliders today – 2 days slide for UMH.
For all the scores and highlights on tracked stocks today, see the Bloomberg graphic, posted below.
Today's MH Market Spotlight Report – LCI Industries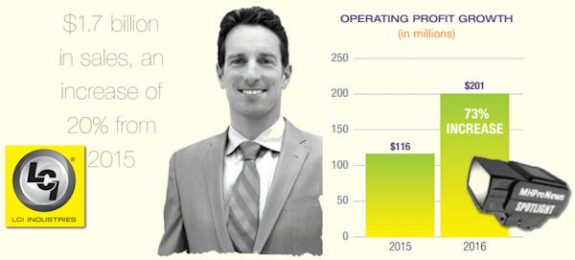 As regular Daily Business News readers know, LCI – formerly Drew – is a serious supplier to the manufactured housing industry.
From LCI's 2016 Annual Investors Report, bold emphasis added:
"From 48 manufacturing and distribution facilities located throughout the United States and in Canada and Italy, LCI Industries (NYSE:LCII), through its wholly-owned subsidiary Lippert Components, Inc., supplies, domestically and internationally, a broad array of components for the leading original equipment manufacturers (OEMs) of recreational vehicles (RVs) and adjacent industries, including buses; trailers used to haul boats, livestock, equipment and other cargo; trucks; pontoon boats; trains; manufactured homes; and modular housing. LCI also supplies components to the related aftermarkets of these industries, primarily by selling to retail dealers, wholesale distributors and service centers."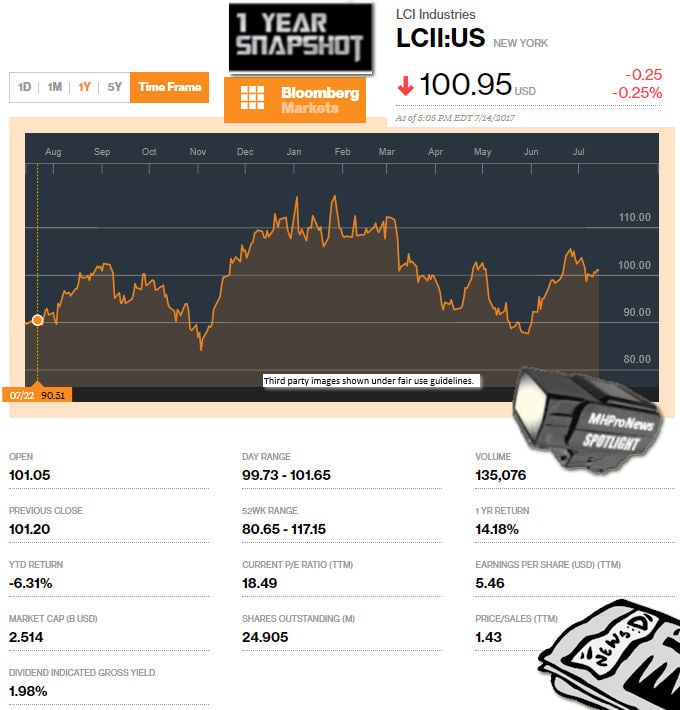 Per Stocks Gallery on today's date.

LCI Industries (LCII) has a value of $101.20 per share
In recent trading day LCI Industries (LCII) stock showed the move of 0.60% with the closing price of $101.20. Closing price generally refers to the last price at which a stock trades during a regular trading session. The company moved in the past week with shift of 2.53%. Over the last three months, the shares of the company have changed 7.95% and performed -8.08% over the last six months.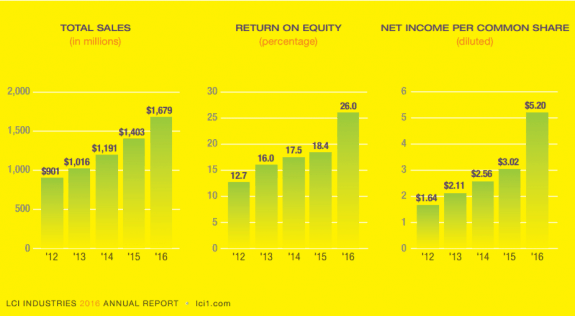 Return on equity reveals how much profit a company earned in comparison to the total amount of shareholder equity found on the balance sheet. It has a return on equity (ROE) of 25.20%. Tracking ROA value which gives an idea as to how efficient management is at using its assets to generate earnings. The firm has a Return on Assets (ROA) value of 17.30%. However it has a net margin of 7.80%. Its Average True Range (ATR) shows a figure of 2.22. The stock currently has Monthly Volatility of 2.04% and Weekly Volatility of 1.81%. The Beta for the stock stands at 1.19. The stock's Dividend Yield stands at 1.98%. The consensus recommendation for stock is 1.30. The rating scale runs from 1 to 5 with 5 indicating a Strong Sell, 1 indicating a Strong Buy and 3 indicating a Hold.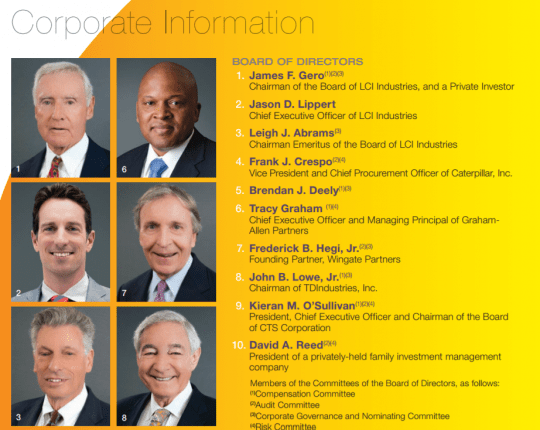 Technical Indicators Summary:
Investors and Traders continue to monitor technical levels of shares of LCI Industries (LCII). A frequently used tool among technical stock analysts is the moving average. Moving averages are considered to be lagging indicators that simply take the average price of a stock over a certain period of time. Moving averages can be very helpful for identifying peaks and troughs. They may also be used to assist the trader figure out proper support and resistance levels for the stock. The stock closing price is currently trading upward to its 50 day moving average with change of 5.13%, tumbled to its 20 day moving average with figure of -0.16% and above its 200 day moving average with value 0.31%. The share last price represents downtick move of -13.62% in value from company's 52-Week high price and shows 25.48% above change in value from its 52-Week low price. Checking in on some other technical levels, the 14-day RSI is currently at 54.68.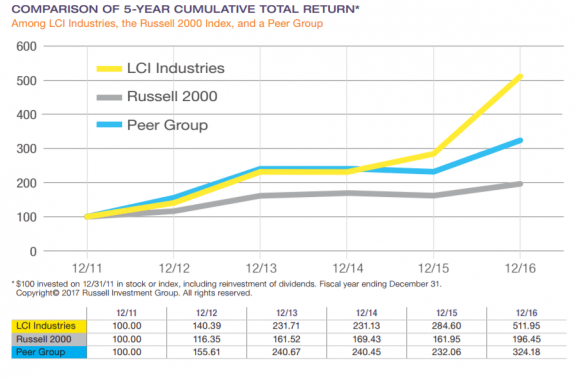 Technical Snapshot:
The last closing stock price represents a downfall of -17.01% in price from company's fifty two-Week high price and indicates a 72.78% above from its 52-Week low price. The recent closing stock price gained 5.13% when it compared to 200-day moving average. The stock share price dropped -2.80% comparing to its 20-day moving average. The stock price is moving downward -5.27% to its 50-day moving average. A simple moving average (SMA) is an arithmetic moving average calculated by adding the closing price of the security for a number of time periods and then dividing this total by the number of time periods. A simple moving average smoothes out volatility, and makes it easier to view the price trend of a security. If the simple moving average points up, this means that the security's price is increasing. If it is pointing down it means that the security's price is decreasing. The longer the timeframe for the moving average, the smoother the simple moving average. A shorter-term moving average is more volatile but its reading is closer to the source data.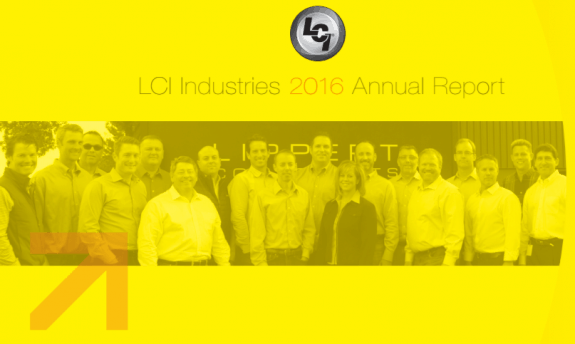 See Recent Exclusive 1 Year Snapshot of All Tracked Stocks
http://www.MHProNews.com/blogs/daily-business-news/manufactured-housing-industry-markets-wall-street-reacts-to-trumponomics-1-year-data-snapshot/
NOTE: the chart below covers a number of stocks NOT reflected in the Yahoo MHCV, shown above.
NOTE: Drew changed its name and trading symbol at the end of 2016 to Lippert (LCII).
Manufactured Home Industry Connected Stock Markets Data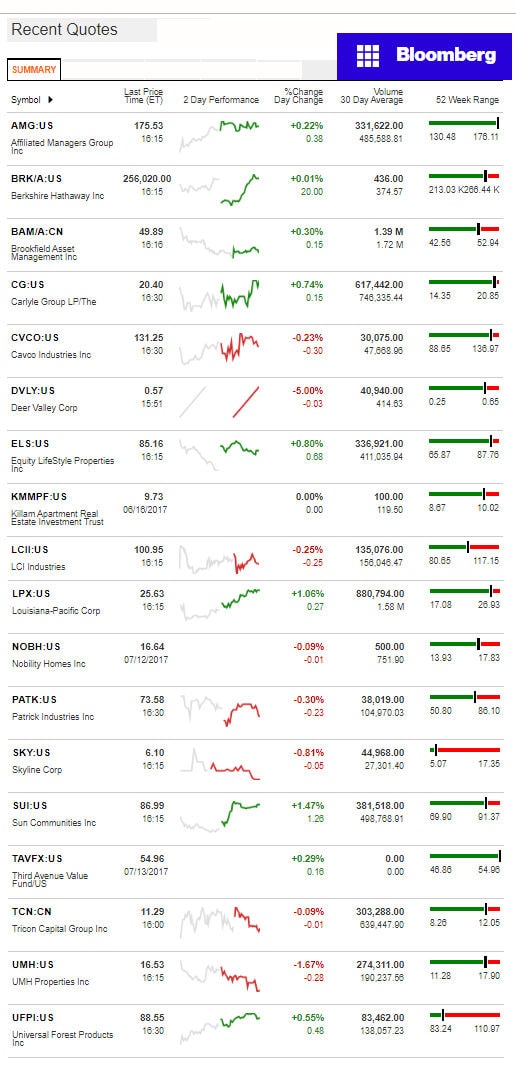 Berkshire Hathaway is the parent company to Clayton Homes, 21st Mortgage, Vanderbilt Mortgage and other factory built housing industry suppliers. LCI Industries, Patrick, UFPI and LP all supply manufactured housing, while AMG, CG and TAVFX have investments in manufactured housing related businesses.
You will find only the very best manufactured home industry coverage, every business day.
"We Provide, You Decide." © ##
(Image credits are as shown above, and when provided by third parties, are shared under fair use guidelines.)

Submitted by Soheyla Kovach to the Daily Business News for MHProNews.com.