Palm & Pines Mobile & RV Park, 255 North Tamiami Trail in Nakomis, FL is owned by Lakeside Communities, which is also known as Lakeside Management. Palm & Pines was the site for a recent deadly attack on that community's manager, Linda Swigger. The purported killer is an 82-year-old resident who media sources was facing eviction. David White was arrested on charges of murder.
The deceased manager Linda Swigger has been described as a loving person who was dedicated to her family and to doing her job well.
Local Fox 13 News said the following.
The events leading up to the shooting remain under investigation.
"There were eviction proceedings, correspondence that had been sent to mister white, but exactly what his motivations were we are still looking into that," said Lt. Jason Mruczek.
White was arrested on a murder charge.
Kendall Swigger, Linda's son remains in shock.
"She was pretty much the rock of our family without her now I don't know what we are going to do," he told FOX 13.
Kendall said his mother's dedication was to her family. Especially, her mother. Kendall said as White shot his mother, she was on the phone with her mom, said Fox 13 News.
ABC 7 WWSB said White is being held without bond. That source noted that the "52-year-old woman deceased inside the office with several gunshot wounds. Deputies learned that White was being evicted from the park. A black revolver and ammunition were found in White's pocket at the time of his arrest."
NBC affiliate News Channel 8 said of Swigger that, "She was a great woman. She was a workaholic. You can ask anybody, there were times where if you were going to get evicted, she would try to figure out a way to work with you, she would do anything for you. She was the strongest and the best woman I ever met, the best woman I ever known. I can't honestly believe she's gone," said the victim's son. Per Kendall Swigger, his mother Linda was a grandmother of three, and is remembered for her loving personality and unmatchable work ethic.
MHProNews wishes all those impacted by her loss the deepest condolences.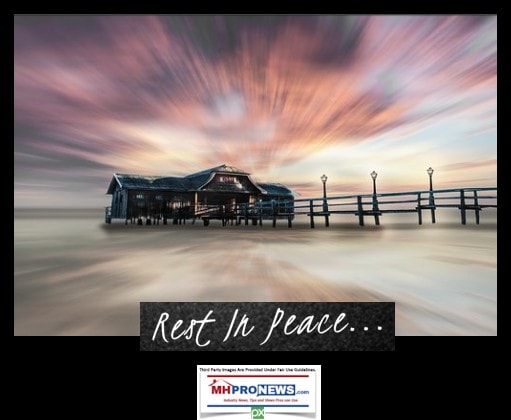 Is There More to Know?
In a word, yes.
Family, friends, management, residents, industry professionals, investors, affordable housing advocates, legal sources, and public officials should use this tragedy to dig more deeply into what may turn out to be the not so veiled causes behind this deadly tragedy.
When the temperature and pressure in a pressure cooker gets high enough, the risk of an explosion is inevitable. Similarly, in human nature, when the heat, anger, and frustration in life – including, but not limited land lease manufactured home communities – a.k.a. 'mobile home parks' – hits a certain point, history suggests that violence and even murder are likely.
To understand the pressure cooker analogy, "Because these [pressure cooker] appliances cook at such high temperatures and scalding hot steam, just one bad part can result in a catastrophic injury. For example: If the pressure release vent is faulty, it may cause the lid to open prematurely, causing the contents to explode," says a personal injury legal firm. By analogy, one troubled or overly pressured member of a community and/or staff could cause deadly or "explosive" behavior.
Police are still investigating this case in Nakomis. What follows may or may not to various degrees apply to this specific tragedy. But there are reasons for the entire manufactured home industry, legal minds, affordable housing, public policy advocates and others to look more deeply into the risks of violence being caused by purportedly aggressive management tactics. While the Manufactured Housing Institute (MHI) and others are deflecting, ignoring, or defending the industry's larger such property owners, the headlines – and the violence? – are growing too. Business ethics minded investors involved in such operations should ask themselves, is this the type of potentially deadly outcomes they want to support?
What follows in this report will look at some general information about the Lakeside property and management company.
This MHProNews report will then review statements found online from residents who have often panned management for aggressive site fee hikes and other problematic claims related to Lakeside's administration of their properties.
That will be placed into the broader national context where anecdotal evidence of shootings, arson, and other violent crimes are being reported. Pages of search results are found on Google for "murder" in "mobile home parks" in just the last year.
That should be framed in light of a university researcher whose prior studies reflected that manufactured home communities were historically as safe or safer than other neighborhoods. Is that historic pattern of peaceful and low-crime living going to change, due in part to aggressive behavior by so-called predatory management and high-return hungry investors? What might these cases mean for all those involved, including legal sources on each side of these anecdotally growing instances?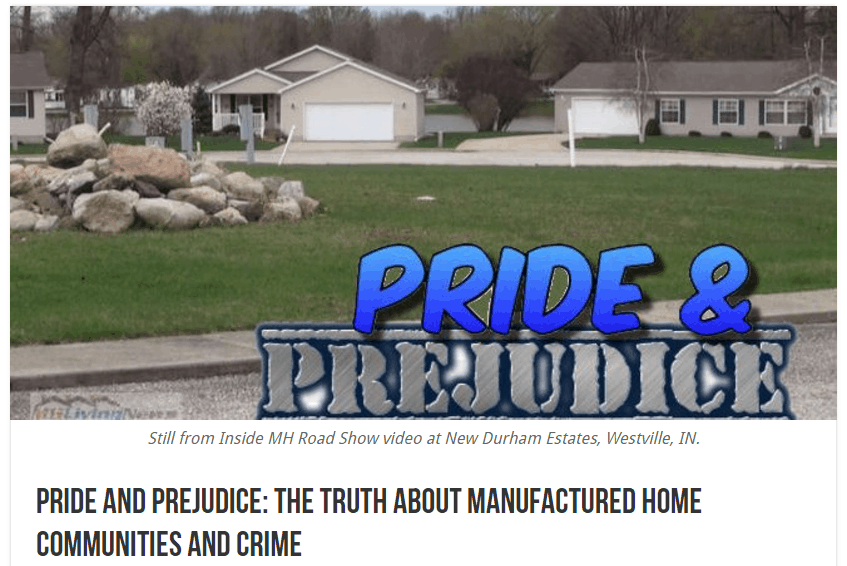 The Palm & Pines website makes clear that the community is primarily a location for mobile and manufactured homes, but that also offers some RV sites. Their website makes clear the connection of Palm & Pines with Lakeshore Communities and Lakeshore Management. That detail is not mentioned in the news reports shown from mainstream media sources. Nor are the details that follow.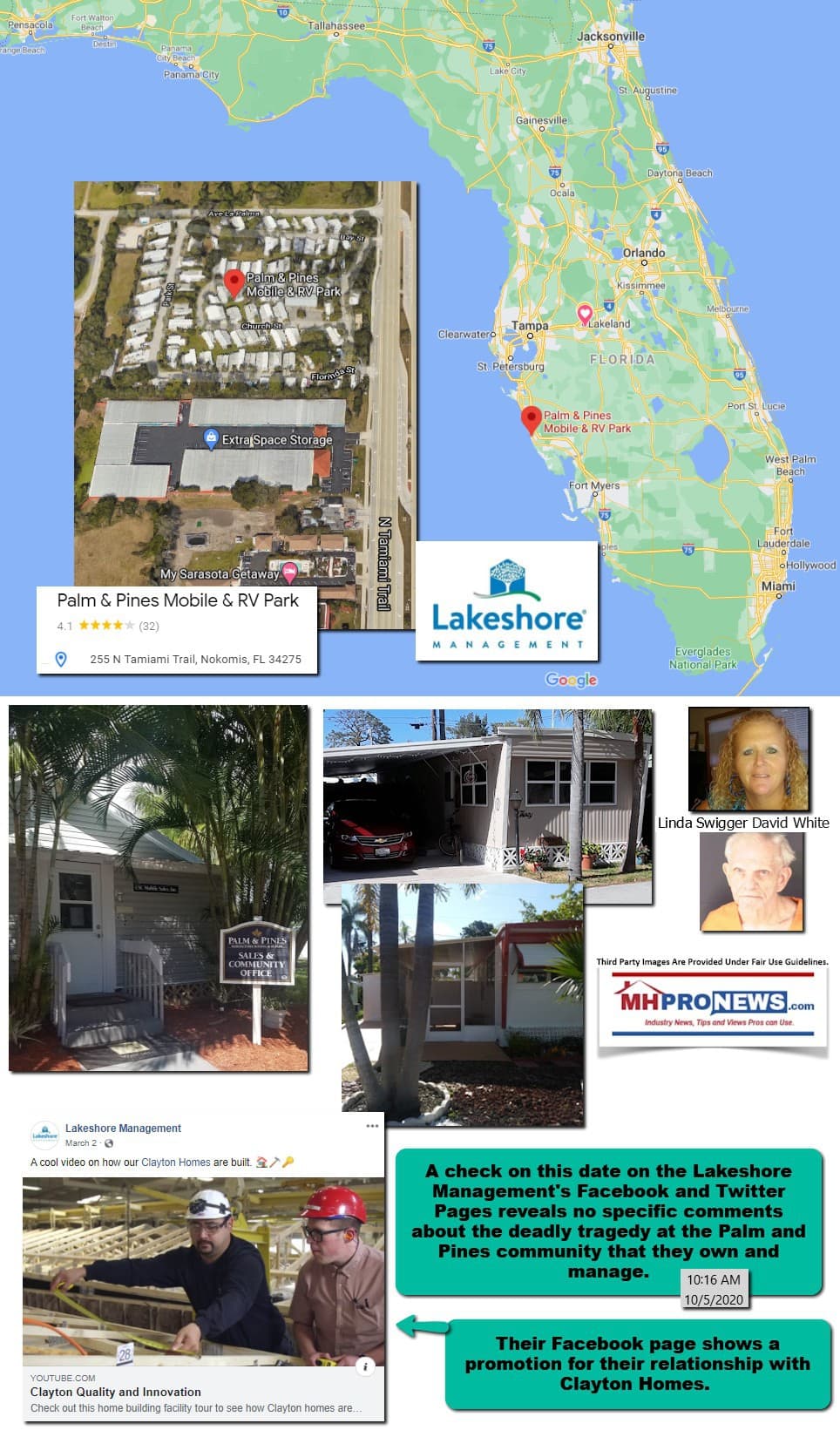 Additional Information, MHProNews Analysis and Commentary
Note that Lakeside Communities/Lakeside Management was contacted for comments and reaction well in advance of publication of this report. As of this time, they have not responded. If that changes, their input can be included in a follow up report.
A colleague of Lakeside in the community sector said this to MHProNews, "The principal owner is Joe Wolfe, a former GE loan officer and an orthodox Jew…he owns a number of other communities around the US." Some items that may be a reveal about the source was edited out. That was backed up by the Palm Beach post which in a 2013 said "Joseph Wolf, president of Lakeshore Management" in a report about "distraught" residents in another Lakeside Communities location.
From their corporate website, for balance, are these statements.

We purchased our first manufactured home community in 1998, and today we own and operate many more communities across 11 states. Lakeshore has been able to grow rapidly by embracing a value-add philosophy. We create value organically by improving and caring for our communities with a long-term outlook; we buy-and-hold, we don't flip. This isn't easy. It takes great people who are committed to resident satisfaction, and we have some of the best in the industry. We also create value through acquisitions, buying quality communities that we believe we can operate well.
Over the years, we've grown up too. We reflected on our successes, a few failures here and there, and generally what makes us unique. Ultimately, our Core Values have been a driving force, and you can learn more about those here.
"We are focused on you" has a dual purpose:
1.We are focused on our residents. Our objective is to provide high quality housing that is affordable and offer family communities along with our 55+ retirement communities.
We are focused on ensuring our employees recognize their role and importance in Lakeshore's success.
Lakeshore Management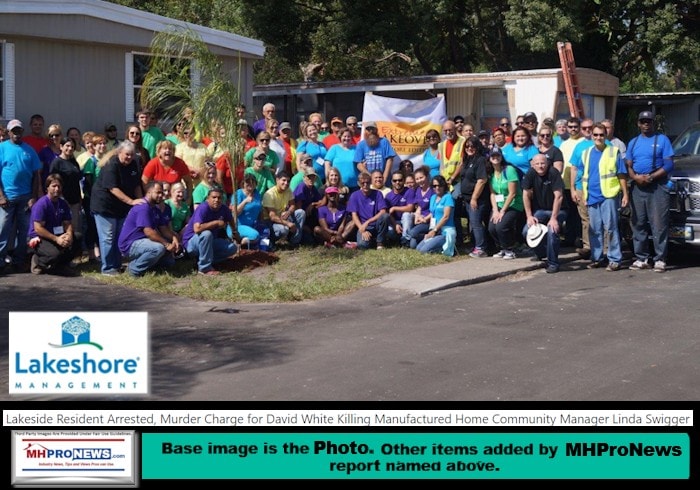 Annual Lakeshore Home Makeover
Our incredible staff and inspiring families are undeniably the heart and soul of Lakeshore. In fall of 2012 and in the aftermath of the great recession, our attention shifted to several families living within our communities. Our gracious residents at various communities identified neighbors and families that deserved a little extra help, and we took the opportunity to tackle household projects from small repairs to major renovations. The Lakeshore Home Makeover has become an annual tradition in which hundreds of our employees from across our portfolio participate.
Philanthropy 
Lakeshore employees are passionate about various causes such as Breast Cancer Awareness, the Making Strides Walk, the MS Walk, and several other causes that hit close to home. In support of our employees, Lakeshore has implemented a gift matching program through which employees can give to causes that they support and receive corporate match of their gift."
## End of extended quotes from Lakeside website ##
The other side of the coin are these comments posted online via Google Reviews.
Lakeside Communities has at this time an average rating of 2.7 stars out of 5. So there are better reviews, but the ones that follow may shed light on the backdrop to what occurred at Lakeside's FL community that experienced this deadly shooting. Among the comments from Google Reviews on Lakeside Communities are these.
The lot rent goes up 300$ a year.  It is already twice my house payment.  199$ a month when I moved in.  Went up 10$a month til you bought in now it goes up 25$ a month
This a poorly run community pot holes on the streets lots are very expensive for what you get rules are not followed  by the residents this place has become a ghetto.
DAVPAM now called Casa Verde Mobile Home Park (part of Lakeshore Communities Inc. also called Lakeshore  Management Inc.).
You can see videos of this place that are on you tube.  History of people with drugs in here and the Court has entered convictions for felony – cocaine and other convictions.
And, ABC Action News – Tampa reported serious stabbing in Casa Verde on Bryan Road.
In other case, the Court entered conviction for felony shooting on dweller who shot at other dwellers who live in Casa Verde and Paradise Village.
Also, reviews are on Yellow Pages, Yelp.
Reviews on Google under old business name DAVPAM Mobile Home Park.
And, vandalism and graffiti problems in Casa Verde and Paradise Village, (which are owned by Lakeshore Management, Inc.) have been reported on local Tampa News, such as WTSP News. WFTS News, Tampa Bay Times, WFLA News reported on the arson and graffiti problems in Casa Verde.
In 2019, the monthly rent is $611.91 and the late fee is $100 after the 5th day of the month.
Congressmen have been told about the water problems and other problems with Lakeshore.
Lakeshore Management and Lakeshore Communities own many mobile home parks in the U.S. In 2014, Lakeshore purchased DAVPAM Mobile Home Park and changed the name to Casa Verde Mobile Home Park. In 2014, the rent was $492 which included the water, sewer, and trash. In 2019, the Casa Verde rent is about $611 with water, sewer, and trash and there's lots of problems with the water and the Managers.
The EPA has reported that some parks in Florida have polluted water like in Paradise Village Mobile Home Park and Casa Verde Mobile Home Park.
Congressmen have been told about the water problems and other problems with Lakeshore.
The Managers for Lakeshore have taped people's rent money orders to their front doors and then Managers went to Eviction Court saying the people didn't pay the rent.
Be careful with your rent payments and save copies of rent payments.
Lakeshore Management and Lakeshore Communities own many mobile home parks in the U.S. like:
Casa Verde                                           Tampa FL
Paradise Village                         Tampa FL
Bali Hai Mobile Home Park                                 Orlando FL
Conway Circle Mobile Home Park                       Orlando FL
Twin Palms                                                    Clearwater          FL
Country Lakes Manufactured Home Community  Coconut Beach FL
Highland Village                                    Pompano Beach FL
King's Manor Estates                             Davie   FL
Orange Lake MHC                                 Largo FL
Paradise West                                       Largo FL
Cardinal Court Mobile Home Park                       Largo FL
Villa Del Sol                                                  Sarasota FL
Green Acres MHC                                  Lake Worth FL
Briarwood Mobile Home Park     Lake Worth       FL
Meadowbrook Mobile Home Park                        Fort Lauderdale FL
Home Mobile Home Park                                   Hallandale Beach FL
Princetonian Mobile Homes                                Homestead FL
Little Flower Estates                              Vineland NJ
Evening Star Mobile Home Park              Hollywood        FL
Lago Palma                                           Lake Worth       FL
Country Knolls MHC                   Pompano Beach FL
Tyrone Village                           Tampa FL
Sawgrass Lake Estates  St. Petersburg FL
Alafaya Palms                           Orlando FL
Palm Isles                                                     Apopka FL
Rock Springs Mobile Home Park             Apopka FL
The Groves Mobile Home Community     Orlando FL
Colonial Village                                      Orlando FL
Tamarack East Mobile Home Park                      Orlando FL
Village Glen                                                    Melbourne           FL
Stoll Manor                                                    Lakeland FL
Lamplighter on the River                       Tampa FL
Bay West Club                                       Tampa FL
Sun Village                                                     Largo FL
Crystal Lake                                                   Pinellas Park FL
Causeway Village                               South Pasadena   FL
Sunshine Village                          Lakeland FL
Sundance Village                                               Lakeland FL
Sunshine Mobile Manor              Stuart FL
Greenbrier Village                        Lakeland FL
A Garden Walk                                      West Palm Beach FL
Holiday Plaza                                        West Palm Beach FL
Long Lake Village                              West Palm Beach  FL
Kokomo MHC                                        Lake Worth FL
Whispering Pines                                               Boynton FL
Southbridge                                          Pennsville         NJ
Arbor Vista MHC                                    Burnsville         MN
Ardmor Village                                      Lakeville MN
Sunrise Estates                                     Las Vegas         NV
Lakeside Terrace                                               Superior WI
Park Of Four Seasons                            Blaine MN
Oak Park Terrace                                              Madison WI
Quality Hills Estates                              Akron NY
Brook Gardens                                      Hamburg NY
Blue Coral                                                     Erie PA
Summit Village                                      Erie PA
Country Meadows                                 Antioch TN
Mercer MHC                                                  Robinsville NJ
North American/Parkside                   Indianola IA
Whispering Pines                                               Newfield NJ
Pheasant Ridge                                     Mt. Airy MD
## The above are from Google Reviews.  ##
Note that industry sources indicate that Lakeside Communities/ Lakeside Management is not a member of either the Manufactured Housing Institute (MHI) nor of the Florida Manufactured Housing Association (FMHA). A quick check of their websites suggests the same, as of the last update on those sites, which was several months ago in the case of MHI.
That said, several of the characteristics mirror the reportedly aggressive behavior of companies such as Frank Rolfe and Dave Reynolds owned Impact Communities, the teaching of "Frank and Dave" at so-called "Mobile Home University" "bootcamp," SSK Communities/Flagship Communities, Havenpark, RHP Properties, and others that have been reported by mainstream media, MHProNews, and MHLivingNews.
MHI Member – Giant RHP Properties – Manufactured Home Community Rocked by Explosion – Police, Media Insights
State attorney generals in places like Iowa, Indiana, and elsewhere have been probing those aggressive tactics that for a time Democratic candidates were speaking about on the campaign trail in 2019.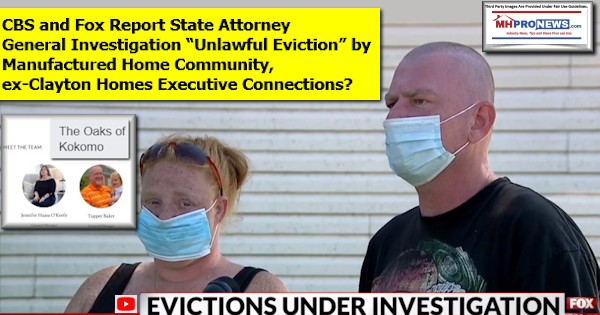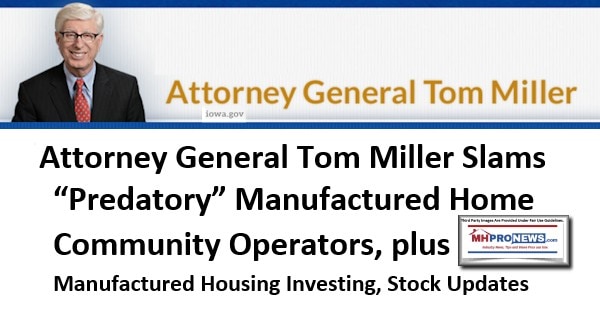 Attorney General Files Suit Against Manufactured Home Community Owner – Pleadings, Official Statements, and Videos
This has also been political for some. Now that the Democratic party has picked a nominee, those formerly competing nominees have largely gone silent in their public appearances and statements on these manufactured home land-lease community connected issues. That's not a political statement. Rather, that's simply an observation about what the evidence of mainstream reports – or the lack of such reports – since the Biden campaign effectively secured the Democratic nomination in 2020 that were fairly commonplace in 2019 – reflect.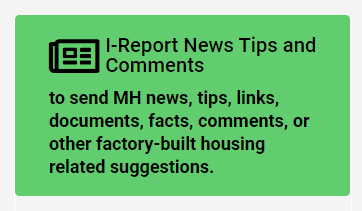 Evidence-Based State of the Manufactured Housing Industry, Fall 2020 Report – plus, Sunday Weekly Manufactured Home Headlines Review
There is always more to know. Stay tuned with the runaway largest and documented number one most-read source for authentic manufactured home "Industry News, Tips, and Views Pros Can Use" © where "We Provide, You Decide." © ## (Affordable housing, manufactured homes, reports, fact-checks, analysis, and commentary. Third-party images or content are provided under fair use guidelines for media.) (See Related Reports, further below. Text/image boxes often are hot-linked to other reports that can be access by clicking on them.)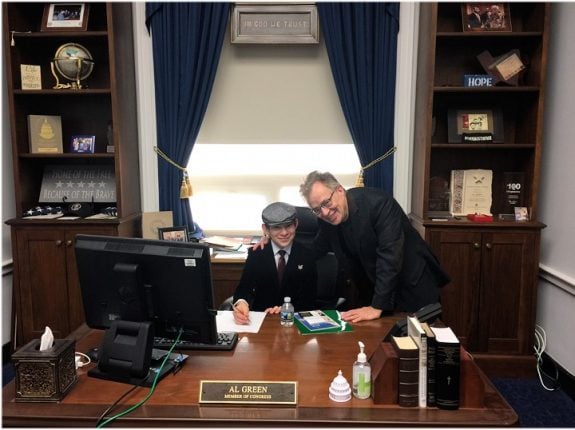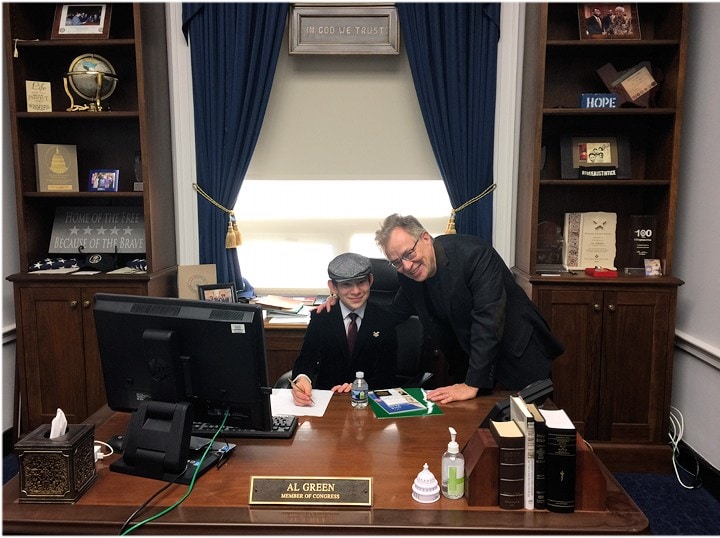 By L.A. "Tony" Kovach – for MHProNews.com.
Tony earned a journalism scholarship and earned numerous awards in history and in manufactured housing.
For example, he earned the prestigious Lottinville Award in history from the University of Oklahoma, where he studied history and business management. He's a managing member and co-founder of LifeStyle Factory Homes, LLC, the parent company to MHProNews, and MHLivingNews.com.
This article reflects the LLC's and/or the writer's position, and may or may not reflect the views of sponsors or supporters.
Connect on LinkedIn: http://www.linkedin.com/in/latonykovach
Related References:
The text/image boxes below are linked to other reports, which can be accessed by clicking on them.
Manufactured Housing Institute Warns Members – Pondering Legal Action, Insider Insights
Manufactured Housing "Industry Debate" – What Tim Williams Said to Dozens of Manufactured Housing Industry Pros About Lesli Gooch – Mark Bowersox, plus, Manufactured Home Investing, Stock Updates
Following Change, Manufactured Housing Institute Board of Directors and MHI Executive Committee Examined
Whistleblowing Pushback Pays! Embarrassed Skyline Champion Caves to Demands, plus Manufactured Housing Investing, Stock Updates
"More Punitive Regulatory" Regime Looms Warns New Manufactured Housing Industry Insider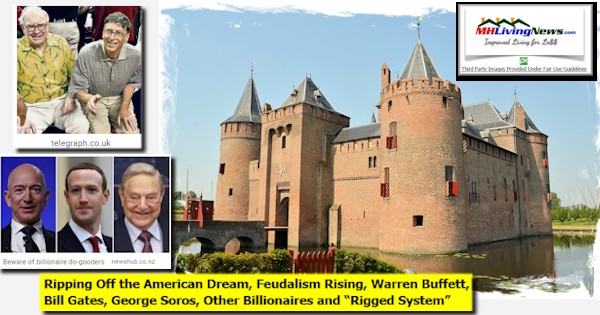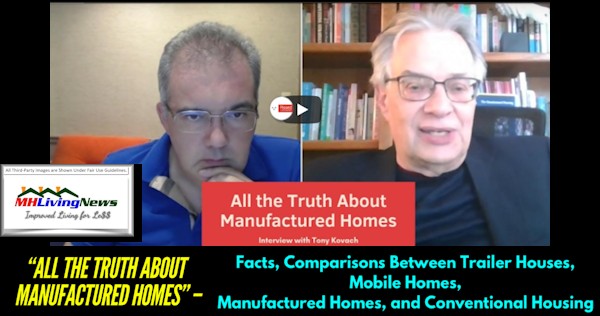 Frank Rolfe, MHU/RV Horizons Protest by MHAction; Nathan Smith/SSK/MHI Flashbacks?
Illusions, Collusions – "Heads I Win, Tails You Lose" – "Never Let a Serious Crisis Go To Waste" – Gates, Buffett Massive Money Grabs?
Barriers to Entry, Persistence, and Exiting in Business, Affordable Housing, and Manufactured Homes
Complaints to State and Federal Officials, Agencies About Corrupt Practices in Manufactured Housing Industry Growing
Buffett/Berkshire Bust! Stunning Charges – Frank Rolfe, Dave Reynolds, Impact Communities Lawsuit Against Residents; MHAction Connection Evidence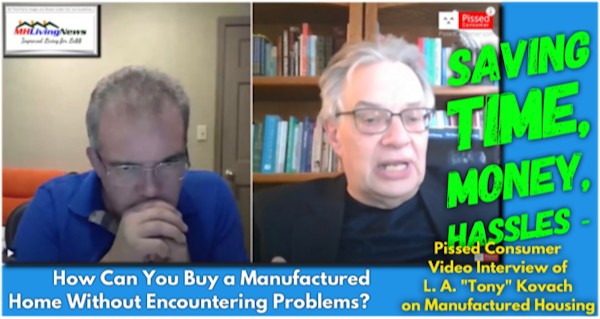 Communities, Assoc Exposé – Whistleblower "Leaks" – Lesli Gooch Manufactured Housing Institute (MHI) CEO and Sheila S. Dey, Executive Director Western Manufactured Housing Communities Association (WMA)