Pre-COVID19's notable impact on the U.S., Statista reported that "In 2019, there were 281,000 multifamily housing units built in the United States and 280,000 are forecast to be completed in 2020" on Dec 11, 2019. Investopedia stated on October 2, 2019 that "Here are three reasons to consider investing in multifamily real estate as opposed to single-unit rental properties.
More Expensive, but a Lot Easier to Finance. …
Growing a Portfolio Takes Less Time. …
You're in a Position in which Property Management Makes Financial Sense.
The National Association of Realtors 2018 research by Scholastica "Gay" Cororaton into the Market for Manufactured Housing made it plain that statistically more Americans living in rental properties could afford to buy a manufactured home based upon the comparative payments.
Clayton Homes Exposé – Wall Street Journal, MHVillage, MHInsider, and Statistical Surveys Contradict Clayton Claims – Evidence, Fact Check, Analysis
Despite that data and other positive third-party research about manufactured homes over the years, by comparison, there has been a relative paucity of investing in new manufactured home communities. This is despite the fact that a bipartisan commission of Democratic and Republican lawmakers found that manufactured homes and land are less costly to develop than multifamily property.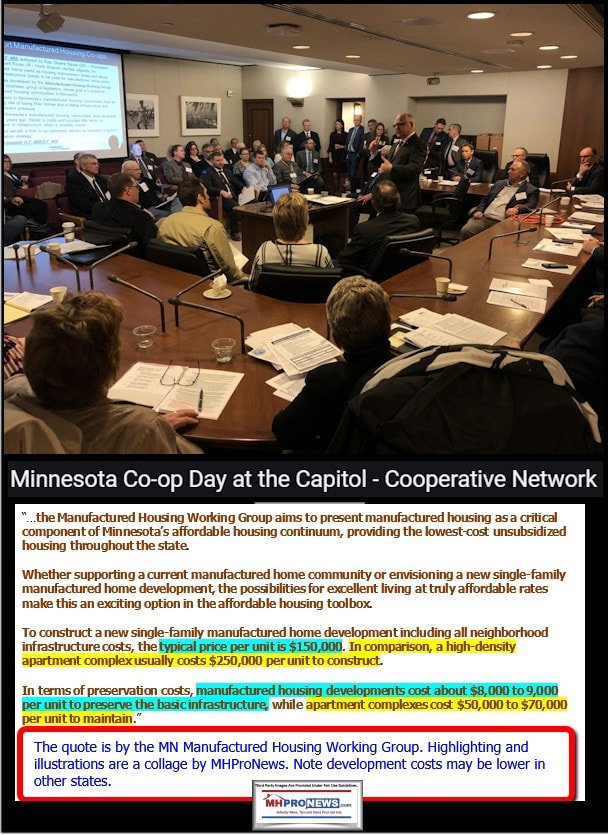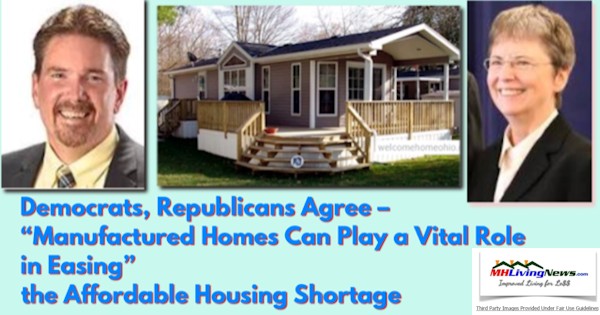 With that brief backdrop, MHProNews pivots to a recent forward from a manufactured home industry reader.  That professional reader knows that this trade publication has monitored and reported on Warren Buffett's "Castle and Moat" metaphor, and how it has specifically played on in the manufactured housing industry.
MHProNews will provide additional information – some of it straight from Warren Buffett and his partner Charlie Munger's own words – plus more analysis and commentary on what follows from Frank Rolfe and his partner Dave Reynolds. But note this before diving in. Some of "Frank and Dave's" data is reasonably accurate, other claims may involve hyperbole or understatement. That noted, let's dive into their recently emailed missive.

It's No Laughing Matter Anymore
Covid-19 has wiped out some large U.S. fortunes. Sure, the stock market has gone back up from uneducated investors pushing Tesla to over $2,000 per share (at a 1,061 PE compared to the norm of 10) and similar heroic acts of financial idiocy. But if you are a legitimate business person and owned a restaurant, retail business, travel business, non-essential business, stock in anything in those industries, or a shopping center, hotel or office building, then Covid-19 has changed your finances perhaps forever. And the randomness and severity of this act has hammered home once more the brilliance of Warren Buffett when he said that perhaps the most important component to any investment is barrier to competition, which he calls a "moat". And what a "moat" means to smart investors is protection of their investment.
Not that long ago mobile home parks were taunted for having what was thought to be one of the most superior business models in the history of U.S. real estate – one built on the ultimate "moat". Park owners were chastised for having an unfair advantage and were the subject of public shaming by even Elizabeth Warren who wrote a public relations piece to help her campaign (didn't work well) essentially threatening park owners that, as President, she would declare war on them for having a superior business model that she thought needed government oversight (because they do such a great job, of course). The mobile home park industry was essentially under fire for being "too good". And that led to all types of articles on how mean and cruel landlords are and how they should somehow be punished for making money and protecting their wealth.
Then came Covid-19 and Americans were suddenly told that their family businesses had to close or be reduced to 20% capacity. Fortunes were wiped out without compensation or due process. The government made the decision whether your business was destroyed or not, either selecting you to be "essential" (saved from the executioner) or "non-essential" which meant you were ruined. Sometimes that decision was a little strange, such as how Home Depot was "essential" and Hobby Lobby was not. Or how casinos were opened in Nevada. The random nature of how the Covid-19 protections were enacted will be debated for decades to come, long after all of the foreclosures and bankruptcies work their way through the court system.
The above illustration is from a magazine published in 1931. The Great Depression was kind of like the Covid-19 pandemic economically. It happened in 1929 – roughly 90 years ago. And, as you can see, by 1931 people had already learned the necessity of protecting their investment from misfortune and the acts of others. No longer were people afraid of unfair advantage – they were looking for it. You see, the serious business of paying bills kind of takes the fun out of debating the moral aspects of industry. And Americans had fully lost their sense of humor by 1931.
If you have also lost your sense of humor and your faith in the American investment system since the advent of Covid-19, then consider buying a mobile home park. It has the largest "moat" in the history of American real estate:
Zero competition from new construction, as cities across America ended mobile home park development nearly a half-century ago. And there is zero chance of them allowing it ever again. In fact, there are roughly only ten new parks built in the U.S. annually, and roughly 100 torn down for new development – so mobile home parks are technically an endangered species.
Zero competition financially from any other real estate segment for that 30% of Americans who need affordable housing earning $30,000 per year or less. The average apartment rent is over $1,200 per month vs. the average mobile home park lot rent of $280 per month (and remember that roughly 80% of all mobile homes are owned outright by the resident).
Zero competition from apartments as a product line since mobile home parks offer a detached dwelling with its own yard, no neighbors knocking on walls and ceilings, and parking by your front door.
Zero significant risk of residents ever leaving, since they love the product, love the price, and don't want to spend $5,000 to move their mobile home (if it can be moved at all).
The bottom line is that mobile home parks are the best constructed real estate sector in the U.S., particularly if you seek safety and security. Covid-19 has brought that lesson home, just as the Great Depression did in 1929…
…
Sincerely,
Frank & Dave"
##
Note that much of the plug for his latest event is edited out, but note these claims from that portion of their email: "The instructor is Frank Rolfe who, with his partner Dave Reynolds, is the 5th largest owner of mobile home parks in the U.S. with around 20,000 lots. Boot Camp attendees not only receive full recordings of the event, but also a list of the 44,000 mobile home parks in the U.S., our Park Evaluator software, and a reference library of all the forms and contracts you will ever need."
Castle, Moats and Competitive Advantages, MHProNews Analysis and Commentary
The Master Investor website cites several quotes, several from Berkshire Hathaway partners Warren Buffett and Charlie Munger, related to the notions of the castle, moat, and competitive advantages.
"If you have an economic castle, people are going to come and want to take that castle away from you. You better have a strong a moat, and a knight in that castle that knows what he's doing." – Warren Buffett
"We buy barriers, we don't build them. Some industries simply don't have barriers to entry and never will so we avoid them." – Charlie Munger [more on this quote further below].
"If you have an economic castle, people are going to come and want to take that castle away from you. You better have a strong a moat, and a knight in that castle that knows what he's doing." – Warren Buffett
"A truly great business must have an enduring 'moat' that protects excellent returns on invested capital." – Warren Buffett
What Frank and Dave don't say in this column of theirs is Rolfe's prior comments about how monopoly-friendly manufactured housing is.  Nor do they make clear that there are arguably social, economic, taxpayer, and other risks and costs to their stategy. Rolfe, while dismissing the notion, himself raised the question that the community sector is 'overheating.' See that report and analysis, linked here. When multifamily housing can expand and be stable and profitable – see the snapshot at the top of this report – that logically suggests that the same can occur for manufactured home communities too. So, the motivation for this or other paltering arguments by MHI members are apparently different than what Rolfe and others in that camp claim.
One need not agree with his legality claim to recognize how his quote relates to their recent post. Once more, let's note that some of their data and statements are off, hyperbole, or understated. But the thrust of their statements – from their vantagepoint of justifying their business model and belief system – hold together.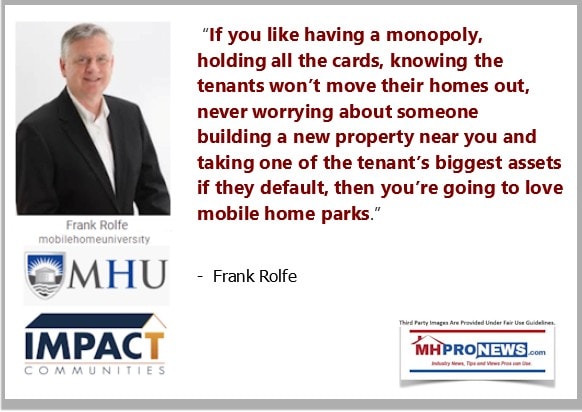 By accident or design, note how this "Frank and Dave" post plays well and aligns with their fellow MHI members Nathan Smith, Kurt Kenney and their claims for promoting an IPO for Flagship Communities, formerly branded as SSK Communities.
Alice Sparks – Sources Reveal Drama Behind SSK Communities Push to Rebrand as Flagship Communities – Nathan Smith, Kurt Keeney-Planned TSX IPO
That likewise fits with the behavior of publicly-traded Skyline Champion (SKY), which has recently been taken to task by independent retailers and communities.
Whistleblowing Pushback Pays! Embarrassed Skyline Champion Caves to Demands, plus Manufactured Housing Investing, Stock Updates
What all of this does is undermine the claims that MHI is working to effectively promote manufactured housing. Even pro-MHI members, like Don Westphal, have published statements that make the case that MHI is ineffective at the very things that they claim to be doing 'for' independents.  That in turn undermines the growth potential of manufactured housing.
Greenfield Manufactured Home Communities, per Donald C. Westphal, plus Manufactured Home Investing, Stock Updates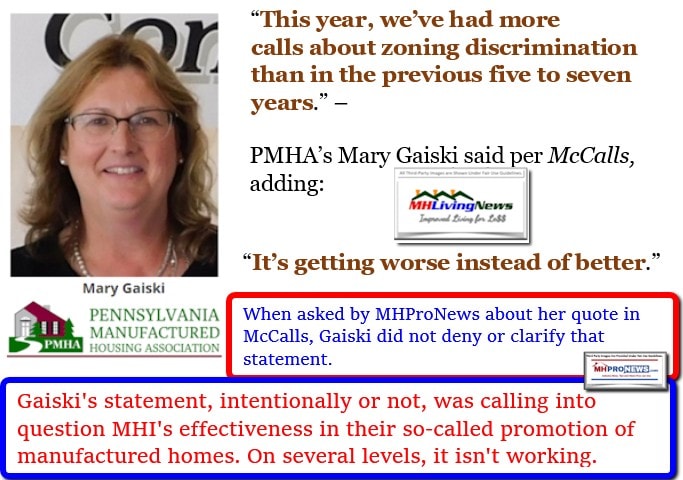 The highly touted MHI coalition is an effort that is logically absurd on its face. Why is a manufactured housing trade association that purports to want to sell and expand the manufactured housing industry calling on the White House and Congress to support renters? To learn more about that or other linked reports, click the headline or the featured image.
NHC CEO David Dworkin Joins Manufactured Housing Institute (MHI) Demanding Action to Support Renters, Smaller Landlords, in Housing & Eviction Crisis
There is no one in manufactured housing that can authentically claim to have a more cogent and well documented thesis as to why manufactured housing is underperforming during an affordable housing crisis. The only serious public effort that attempted to present a different perspective fell short.
What Andy Gedo – ManageAmerica Partner, Manufactured Housing Institute Supporter – Revealed About Clayton, Cavco and Skyline Champion Manufactured Homebuilders
Andy Gedo, a pro-MHI professional and association member, made several revealing statements that actually tended to confirm the MHProNews thesis.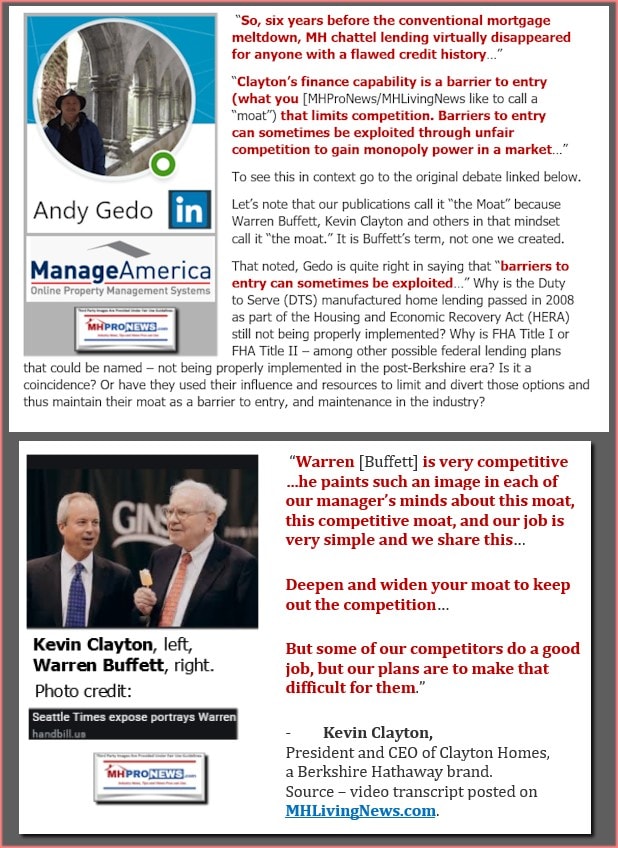 MHI, Berkshire Hathaway brand leadership, other MHI affiliates and water-carrying surrogates have declined similar public debates.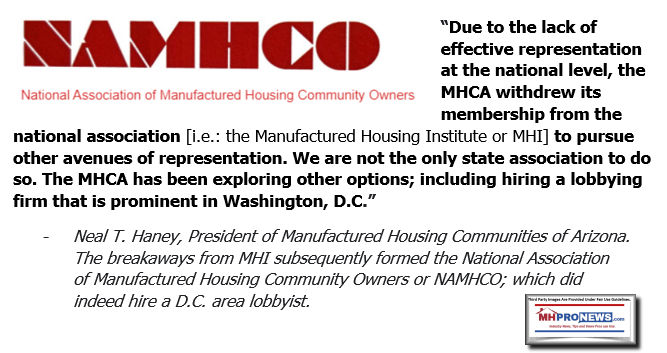 While that aren't absolute proof, the do form a prima facie case that is compelling and revealing.  Equally so is that this thesis fits several reports that are published by MHI rival trade group, MHARR.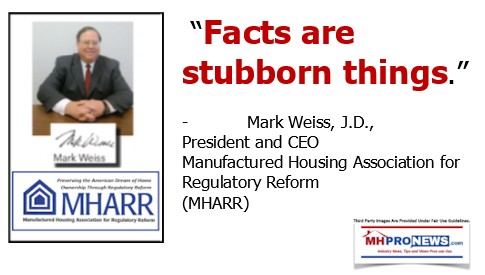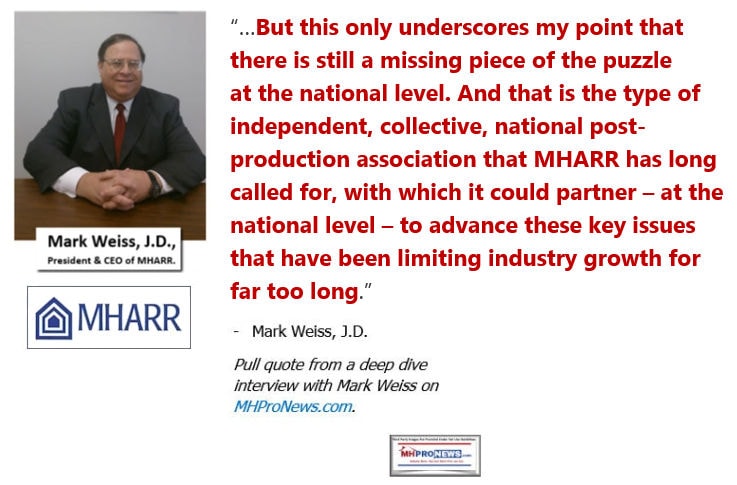 The Manufactured Housing Association for Regulatory Reform (MHARR) holds positions that routinely are similar in outlook to those published here. See the above and below.
Danny Ghorbani Challenges Manufactured Housing Institute (MHI) Leaders on "Must-Do" Zoning, "Failed Miserably" in Placement Issues
These items tend to point to the importance of this related report. This castle, moat, and durable competitive advantage mind-set also relates to this analysis on the MHProNews Masthead.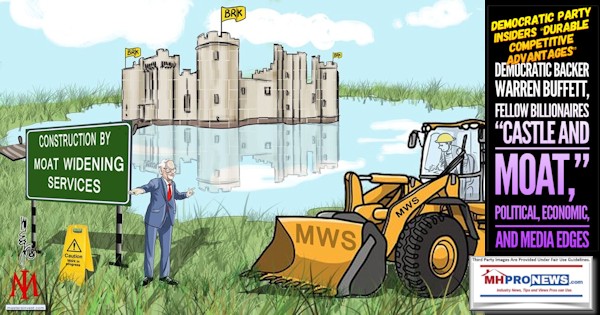 If Democrats – which routinely get the support of Warren Buffett, Bill Gates, et al – sweep the White House, hold the House and take the Senate in November, there is a good argument to be made that Republicans as a national party will be finished.
Why?
Because the Democrats have already said key parts of their agenda.
Make Washington, D.C. and Puerto Rico states. Both are Democratic strongholds, and would give their party 4 more U.S. Senators.
Some Democratic leaders have said they will pack the Supreme Court with progressives.
Democrats have also said they will make citizens an estimated 11 to 22 million illegals currently living in the U.S. Good-bye Texas, Florida, Arizona and other currently red state or purple states.
All of this is connected with the applied principle of the castle, moat, and durable competitive advantages.  To learn more, see the linked and related reports.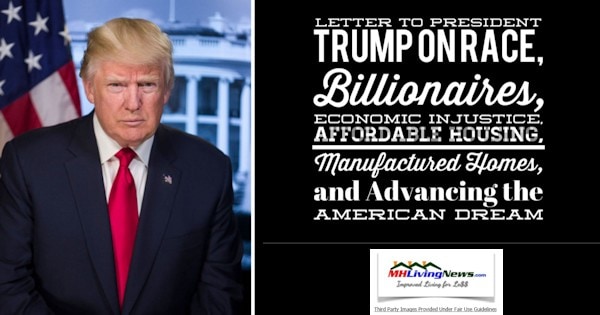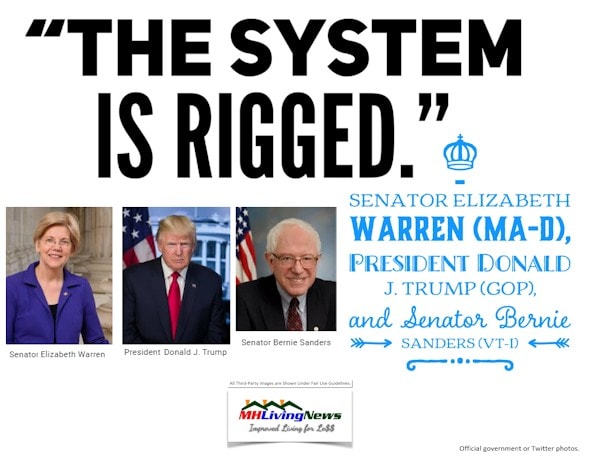 Every election is about turnout of supporters. Due to the efforts at fraud-friendly, unverified mail in votes, Trump supporters and backers of candidates who share that philosophy will need to turn out in record numbers to insure a margin of victory that would withstand the army of attorneys the Democratic Party has prepared.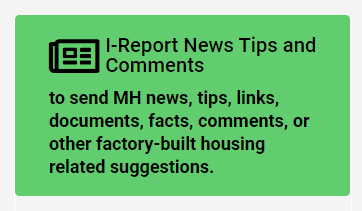 There is always more to know. Stay tuned with the runaway largest and documented number one most-read source for authentic manufactured home "Industry News, Tips, and Views Pros Can Use" © where "We Provide, You Decide." © ## (Affordable housing, manufactured homes, reports, fact-checks, analysis, and commentary. Third-party images or content are provided under fair use guidelines for media.) (See Related Reports, further below. Text/image boxes often are hot-linked to other reports that can be access by clicking on them.)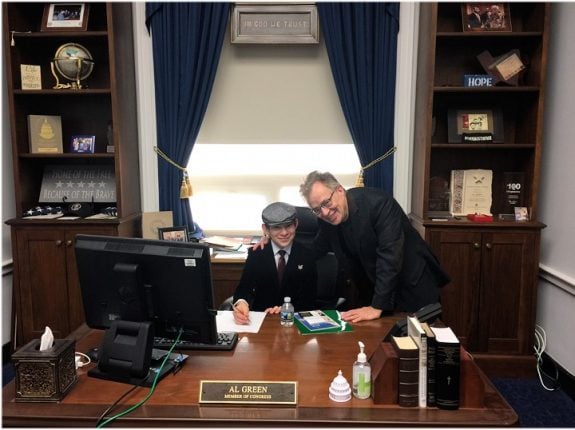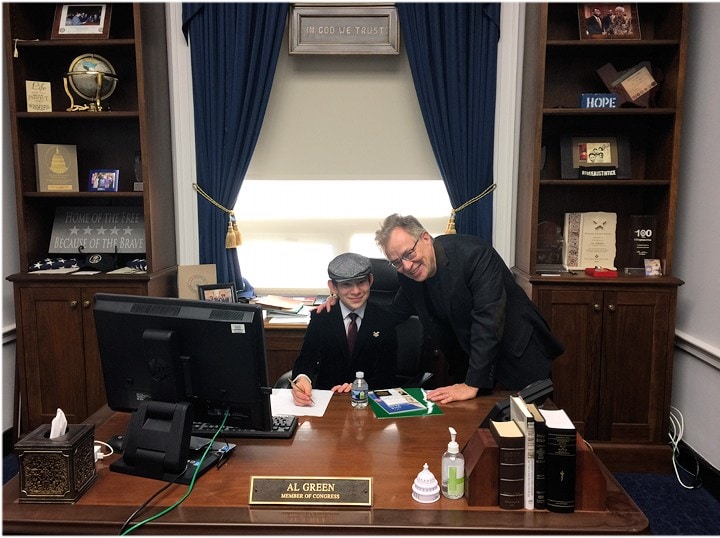 By L.A. "Tony" Kovach – for MHProNews.com.
Tony earned a journalism scholarship and earned numerous awards in history and in manufactured housing.
For example, he earned the prestigious Lottinville Award in history from the University of Oklahoma, where he studied history and business management. He's a managing member and co-founder of LifeStyle Factory Homes, LLC, the parent company to MHProNews, and MHLivingNews.com.
This article reflects the LLC's and/or the writer's position, and may or may not reflect the views of sponsors or supporters.
Connect on LinkedIn: http://www.linkedin.com/in/latonykovach
Related References:
The text/image boxes below are linked to other reports, which can be accessed by clicking on them.
Warren Buffett Declared "Class Warfare," Buffett Says Fellow Billionaires – "We're Winning"
Grotesque Failure – Ken Cashin, Nathan Smith Revealed Manufactured Housing Institute Fear of Manufactured Housing Association for Regulatory Reform's Federal Arguments
'Dawn of the New Middle East,' says President Trump After Signing Peace Deal with Bahrain, UAE, Israel – Why It Matters – plus Manufactured Home Investing, Stock Updates
Nathan Smith, SSK Communities, and Manufactured Housing Institute (MHI) Slam New National Manufactured Home Communities Group in Written Statement
Frank Rolfe, MHU/RV Horizons Protest by MHAction; Nathan Smith/SSK/MHI Flashbacks?
Illusions, Collusions – "Heads I Win, Tails You Lose" – "Never Let a Serious Crisis Go To Waste" – Gates, Buffett Massive Money Grabs?
Nathan & Mary Lee Chance Smith, Leaders in 'Anti-Trump Resistance,' Manufactured Housing Impact?
Communities, Assoc Exposé – Whistleblower "Leaks" – Lesli Gooch Manufactured Housing Institute (MHI) CEO and Sheila S. Dey, Executive Director Western Manufactured Housing Communities Association (WMA)
Barriers to Entry, Persistence, and Exiting in Business, Affordable Housing, and Manufactured Homes
Does Misinformation Matter? Revealing But Misleading 'News' by MHInsider and the Manufactured Housing Institute?
Complaints to State and Federal Officials, Agencies About Corrupt Practices in Manufactured Housing Industry Growing
Buffett/Berkshire Bust! Stunning Charges – Frank Rolfe, Dave Reynolds, Impact Communities Lawsuit Against Residents; MHAction Connection Evidence