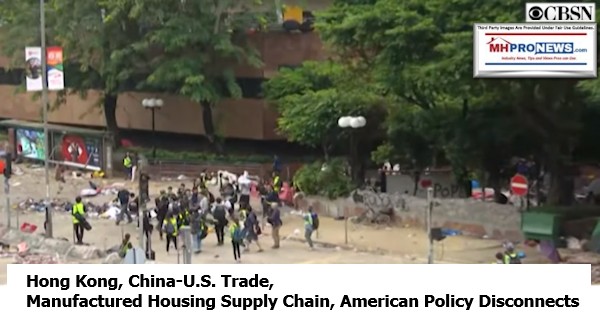 There is no getting around the reality that Chinese based firms are a supplier to U.S. HUD Code manufactured housing producers.
American conventional housing construction also uses Chinese made components. Kevin Clayton of Berkshire Hathaway owned Clayton Homes made that point several months ago, as MHProNews reported. So, events involving China, be it protests in Hong Kong, Uyghurs – Muslims who are routinely oppressed by the Chinese government – or the vote last night in the U.S. Senate supporting Honk Kong protestors all play some role in our industry, the broader economy, American politics, and more.
Yesterday, the U.S. Senate unanimously passed a bill the "Hong Kong Human Rights and Democracy Act." That bill will proceed to the House, which CNBC and other mainstream media outlets are reporting already approved its own version of the bill in October.
But many in mainstream media are failing to note the obvious disconnects House Democrats' "impeachment inquiry" involving Ukraine and President Donald J. Trump, while both the House and Senate have now passed bills that China is calling "interference" in their internal political processes.
A sizable teachable moment in civics is taking shape as the 2020 race is being waged in part in hearings on the propriety of whether threating, pausing or conditioning the withholding of foreign aide to Ukraine.
China is protesting that Senate passed bill. The battle lines are being drawn. This is economic and geo-political chess which could well influence our industry. The infographics, historic snapshot, and data in the report below will help paint the picture.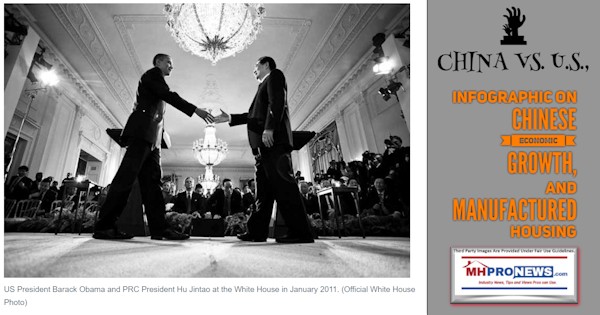 Understanding some background to Hong Kong, which is playing a potentially pivotal role in the evolving drama of U.S. China trade is useful. The video below helps explain the background to the ongoing drama.
The CNBC video interview with freshman Senator Rick Scott (FL-R) also sheds light on the trade and related issues, more on that further below.
Deals are Conditional
As veteran business professionals know, every contract of any kind is conditional. Each party to an agreement commits to certain things. That principle applies to dealings between governments too.
In both Democratic and Republican administrations, all foreign aide is conditional. Deals giving or withholding aid involves the current occupant of the White House, because the president sets foreign policy constitutionally.
How or why policy is set may or may not be corrupt, as questions are surfacing on former Vice President Joe Biden's son Hunter Biden's sweetheart deals in Ukraine and China are directly or obliquely coming more to light. That makes political partisans for either Democrats or Republicans nervous or gleeful, depending on how the narrative is spun. At least some of the talking points portrayed by Rep. Adam Schiff is false and misleading. Investigating allegedly corrupt acts in 2016 that involved Ukraine "interfering" with – taking a pro-Secretary Hillary Clinton – side in the contest between her and then candidate-Trump – is legally appropriate under U.S.-Ukrainian agreements. Spin doesn't change the reality that not only Russia, but Ukraine tried to 'meddle' in the 2016 election.
Rephrased, the impeachment inquiry, like or dislike President Trump, is partisan political side-show intended to influence voters. The heat is on, both parties will try to make the best of it.
But impeachment – or 'shampeachment' as some on the right refer to it – ought to cause thinking independent-minded professionals and investors to compare and contrast what is occurring on that issue vs. what is taking place with U.S.-China relations.
Russia and China are actively working in numerous nations around the world to influence other nation's politics. As an example, as Americans watch what is unfolding in Iran, protests there have hit 100 cities and towns sparked by an announced 50 percent hike in fuel prices. One must think that the Russian government is in the background. China is too. Or the difficult dance between the U.S. and NATO member Turkey is a push-pull relationship, which Russia is also involved in.
The U.S. State Department exists to project American foreign policy abroad.
International trade is part of the work of the International Trade Administration, part of the U.S. Department of Commerce.
Put differently, the U.S., China, Russia, and dozens of other nations around the world are actively involved in each other's political processes, due to trade and other issues. There are accepted and unaccepted levels of that 'interference,' depending on the nation.
It is disingenuous at best, deceptive at worst, to pretend that the U.S. doesn't interfere or deal with other nations – it is part of the work of the Central Intelligence Agency (CIA), the State Department, Commerce Department, and so on. Major powers interfere with other nations, and have for centuries.
The left-of-center CNBC videos shed light on the topic, but so to does the linked related reports found further below.
Communist China has an ambitious "Belt and Road" program designed for slow, steady, long-term projection of their economic and political influence into other countries, many of which are in the Western Hemisphere. Senator Rick Scott (FL-R) in the video further above discussed certain trade and political realities. Scott favors "decoupling" with China, something that the Trump Administration has at times threatened during the trade negotiations.  Before some think this is purely partisan, Senate Minority Leader Chuck Schumer (NY-D) has favored a tough stance on China.
China's 70th, Bipartisan Stance for Tough New Deal, or No Deal on Trade, Sobering Infographics
Senator Rick Scott-China Like Business Partner that Embezzles, Says Don't Buy Chinese – plus Manufactured Home Investing Updates
In the video below, former Trump strategist Steve Bannon explains the relationship between "Belt and Road," Wall Street, and related geo-political business maneuvers.
Hardline political partisans paint themselves and our nation into a difficult corner when processes like 'impeachment' are weaponized for political purposes. Foreign affairs are a push-pull, give-take, deals are made or not. Some deals could be corrupt, if financial benefits – which the Bidens are accused of – are involved. Some never-Trumpers in both major parties are trying to make foreign aide to Ukraine an issue in a manner that is on its face are entirely legitimate under U.S. law.
Serving At the Pleasure…
Ambassadors by law serve at the pleasure of the president who occupies the Oval Office. Former U.S. Ambassador to Ukraine Marie Yovanovitch could be removed for any reason that President Trump cared to make, or for no reason at all. Her testimony is interesting only as a matter of partisan political theater.  It's entertainment that some hope will influence votes.
Testimony by Ambassador Kurt Volker and Tim Morrison set an entirely different message that supported the position of President Trump yesterday. But the key to the issue isn't 'he said, she said.' It is what is the nature of foreign policy. In foreign affairs, deals are made. Did the Trump business organization, for example, benefit from the discussions with Ukraine? That might be considered corrupt, but that is not what is alleged. By law the president and his envoys, special or otherwise, have the right and arguably the duty under U.S. law to investigate corruption. The fact that the corruption has to do with a possible political opponent is interesting, but legally irrelevant.
Love him or hate him, the Trump Administration and the "resistance" to it is disrupting politics as usual in America. Committee Chairman Schiff admitted as much over the weekend to a group, this is 2020 politics. In one sense, much of what is being discussed or done isn't new to the 45th president's term in office, dirty tricks are sadly part of politics. But the intensity is stronger, and the battle lines are sharper than in recent decades.
We as a nation are watching, reading, and hearing how the sausage is made with new vigor which could bring clarity to how Washington works. Billions in foreign aid, for decades that went largely unquestioned, ought to be scrutinized.
Deals – you do this for that – are the very nature of trade and aid agreements.
The vote yesterday on China's attempt to suppress protests in Hong Kong should be a sobering wake up call for voters across the left-center-right spectrum.
What happens in China-U.S. trade will certainly impact or not the supply chain of goods and services that flow between one of the most dictatorial governments in the world – Communist China – and Americans. That in turn could impact manufactured housing producers, who may be considering other supply chains.
And what happens with the seemingly deceptive "impeachment inquiry" could decide what happens to dozens of House Democrats who won election in 2018 in districts that President Trump won in 2016.
The race for 2020 is as complicated as foreign policy, trade policy, or the politics of the manufactured housing industry can seem.
That's your reality-based first installment today of "News through the lens of manufactured homes and factory-built housing," © your runaway #1 biggest and most-read professional information resource, where "We Provide, You Decide." © (News, fact-checks, analysis, and commentary.)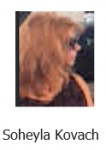 Submitted by Soheyla Kovach for MHProNews.com.
Soheyla is a co-founder and managing member of LifeStyle Factory Homes, LLC, the parent company to MHProNews, and MHLivingNews.com. Connect with us on LinkedIn here and here.
Related Reports:
Click the image/text box below to access relevant, related information.
Markets Rise on China-U.S. Trade Hopes, ex-Mayor Mike Bloomberg's Toe in 2020 Waters, plus Manufactured Home Investing, Stock Updates
GPS, Satellites, Economic Vulnerability, China, and Space Force
U.S. Labor, China-American Trade, Warren Buffett, and Housing – High Cost of Short-Range Thinking?
Big Picture – China-U.S. Trade War, White House Statement, Manufactured Home Pro Alert
"Too Fast, Too Furious" Said POTUS Trump, "I Am the Chosen One" on China, plus Manufactured Home Investing Updates
Higher China Tariffs "Hits Home," Building Impacts Ahead, Per NAHB