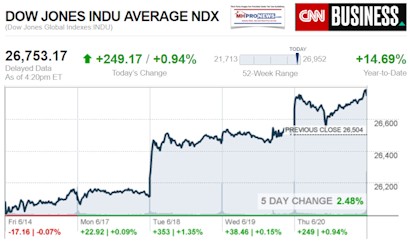 If John Bolton and Secretary of State Mike Pompeo are advising President Donald J. Trump to take a quick march to war, it wasn't evident today. Tonight's focus will be on the impact on oil, with a peek at the broader market response too.
If you're new, already hooked on our new spotlight feature – or are ready to get the MH professional fever – our headline report is found further below, after the newsmaker bullets and major indexes closing tickers.
The evolving Daily Business News market report sets the manufactured home industry's stocks in the broader context of the overall markets. Headlines – at home and abroad – often move the markets. So, this is an example of "News through the lens of manufactured homes, and factory-built housing." ©
Part of this unique evening feature provides headlines – from both sides of the left-right media divide – which saves busy readers time, while underscoring topics that may be moving investors, which in turn move the markets.
Readers say this is also a useful quick-review tool that saves researchers time in getting a handle of the manufactured housing industry, through the lens of publicly-traded stocks connected with the manufactured home industry.
This is an exclusive evening or nightly example of MH "Industry News, Tips and Views, Pros Can Use." © It is fascinating to see just how similar, and different, these two lists of headlines can be.
Want to know more about the left-right media divide from third party research? ICYMI – for those not familiar with the "Full Measure," 'left-center-right' media chart, please click here.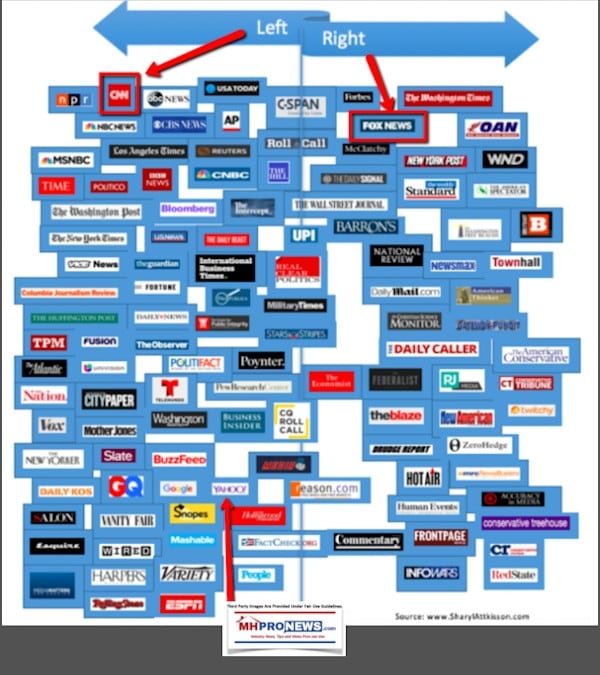 CNN Business – Top Headlines
• Big Tech tries to duck new round of tariffs
· Apple, Microsoft and others have asked the White House to be excluded from the latest China tariffs
• Big Tech braces for first presidential debates
• Dow closes 250 points higher, S&P 500 hits fresh record
• Slack is now worth more than $20 billion
• Oil prices spike after Iran shoots down American drone
• Exclusive: Bank of America CEO warns about excessive corporate debt
• Rupert Murdoch, 88, recovering after pneumonia
• The smart money is hedging against the United States
• Why capping H-1B visas from India would be such a big deal
• These are the phones you need to access 5G in the US
• Cannabis sales could hit $15 billion globally this year
• Apple recalls batteries in some older 15-inch MacBook Pros
• Slack is ruining my life and I love it
• Ford says the 2020 Mustang Shelby GT500 is its most powerful car ever
· Bank CEO says recession not in cards
• Stocks are flying high on trade optimism. But investors are still concerned about these 3 things
• Blackstone CEO says the trade war won't cause a US recession in 2020
• Investors are the most bearish since 2008
• The dollar has never been so popular. So why is interest in the yuan and euro growing?
• Tesla's black paint just got more costly
• Bentley's new Flying Spur sedan can go 207 miles per hour
• Jeep's incredible popularity is one thing Renault could really use
• Ferrari's first plug-in hybrid supercar is also its most powerful
• With its hands-free system, Nissan could beat Tesla at its own game
Fox Business – Top Headlines
• Trump condemns Iran for shooting down drone but says he finds 'it hard to believe it was intentional'
• S&P 500 soars to record high as investors expect interest rate cut
• Slack shares jump nearly 50% in NYSE debut
• Investing in Slack? Here's how much money they've actually been making
· Walmart to pay more than $282M to settle bribery charges[overlay type]
· Apple, Black & Decker and Steve Madden among US companies moving production out of China. Here's the full list.
· New York, California high-tax state exodus just beginning, expert warns
· Here's where 2020 Democrats stand on slavery reparations
· Sen. Tom Cotton, reacting to CEOs' abortion rights ad, says 'some things are bigger than the bottom line'
· Will the Fed lower interest rates in July? Here's what traders think
· Walmart laying off nearly 600 corporate employees from its North Carolina office
· What China's youth thinks about America
· Median age in US rises to 38: How it may impact health care, entitlements
· NYC home prices plunge after SALT deductions capped
· How this Minnesota millionaire received 'hundreds of dollars' in food stamps
· Is Trump's new deal with Mexico a game changer?
· Celebrity nutritionist explains how you can eat what you want and lose weight
· Bank of America CEO says company wants a 'cashless society'
· A former NFL athlete's path from football to entrepreneurship
· These are the most independent states in the US this year: report
· Varney: When it comes to money, America makes it rain
· Iran's Strait of Hurmuz oil and gas juggernaut now in the cross hairs
· Over 30 percent of US daily supplies of petroleum and liquified natural gas go through the waterway.
· Drowning in debt vs. government shutdown: Which would you prefer?
Today's markets and stocks snapshot, at the closing bell…
Today's MH Market Spotlight Report –
Related Reports: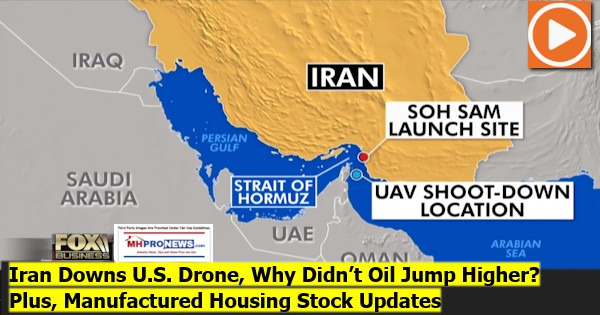 Statements from Washington, D.C. today indicate that there is a delicate balancing act being attempted. On the one hand, the U.S. sanctions on Iran are reportedly having an impact on their economy, as the first video from right-of-center Fox Business reflects.
Their Fox Business YouTube page says, "Heritage Foundation's Margaret Thatcher Center for Freedom Nile Gardiner on U.S. tensions with Iran and trade negotiations with China. Tensions have escalated after Iran shot down a U.S. drone near the Strait of Hormuz."
But what's interesting is how the Trump Administration has responded. When President Trump floated the notion in this second video that this might have been a mistake or rouge actor, that potentially gives Iran a face-saving off-ramp. Per the Fox Business YouTube page, "Foundation for Defense of Democracies' Jonathan Schanzer and Liberty Oilfield Services CEO Chris Wright discuss Iran's attack on a U.S. drone and how oil prices are being affected by the U.S.-Iranian tensions."
The question is, does Iran want that off-ramp? Time will tell if they respond, properly, and promptly enough.
Those issues aside, a key interest for industry professionals beyond the national and international ones is the price of oil and the impact on stocks. The 45th president's measured statement calmed the markets, and stocks that initially retreated rose instead.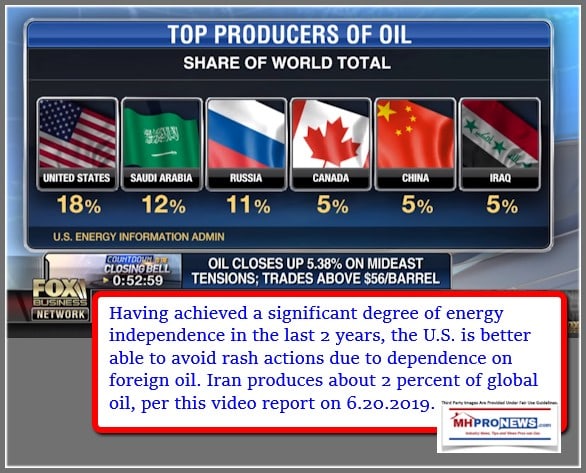 Because the U.S. has become the largest producer of oil and natural gas, the impact on crude oil, while significant, was mild compared to what something like this might have caused 4 or more years ago. Additional details on the impact of oil on manufactured housing is found in the related report, below.
Related Report
Tanker Strike Spark Oil Jump, Likely Rise in MH Transport Costs, plus Manufactured Home Stock Updates
Yahoo Finance Closing Ticker for MHProNews…
NOTE: The chart below includes the Canadian stock, ECN, which purchased Triad Financial Services.
NOTE: Drew changed its name and trading symbol at the end of 2016 to Lippert (LCII).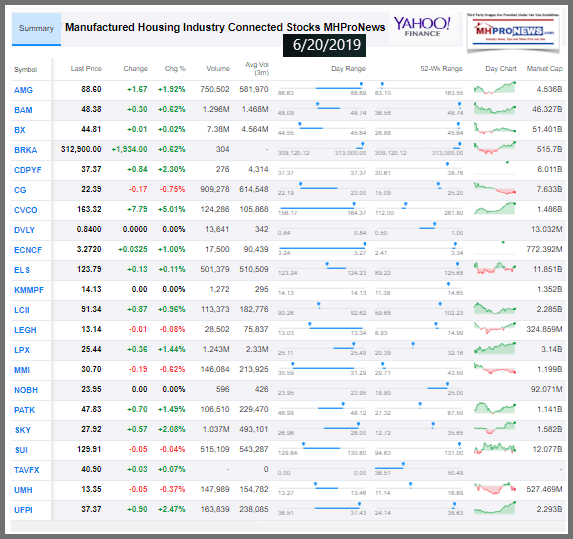 Updated:
Berkshire Hathaway is the parent company to Clayton Homes, 21st Mortgage, Vanderbilt Mortgage and other factory built housing industry suppliers.
LCI Industries, Patrick, UFPI and LP all supply manufactured housing.
AMG, CG and TAVFX have investments in manufactured housing related businesses.
Your link to industry praise for our coverage, is found here.
For the examples of our kudos linked above…plus well over 1,000 positive, public comments, we say – "Thank You for your vote of confidence."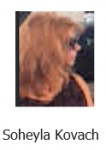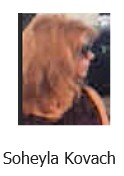 "We Provide, You Decide." © ## (News, analysis and commentary.)
(Image credits and information are as shown above, and when provided by third parties, are shared under fair use guidelines.)
Submitted by Soheyla Kovach to the Daily Business News for MHProNews.com.