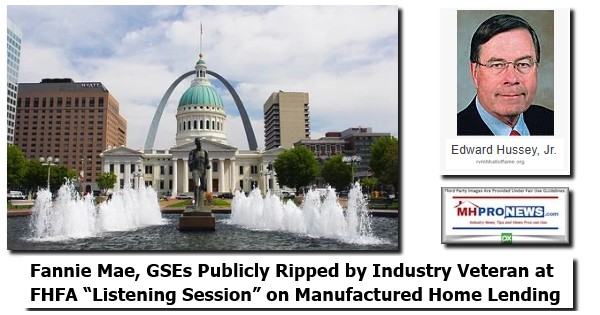 The first of four scheduled Duty to Serve (DTS) "Listening Sessions" took place on November 19 at the Federal Reserve Bank of St. Louis. The Federal Reserve Bank of St. Louis is located at the One Federal Reserve Bank Plaza, at the corner of Broadway and Locust Street in downtown St. Louis, MO.
Sources inside the industry, as well as with the GSEs, have told Manufactured Home Pro News (MHProNews) that not unlike the previous listening sessions, these are 'window dressing' designed to 'placate' the industry's independent members.
If so, that act is no longer playing well in the heartland of MHVille.
The former chairman of the Manufactured Housing Association for Regulatory Reform (MHARR), – Edward J. Hussey, Jr. – attended and addressed the St. Louis FHFA listening session.
In a media release to MHProNews, MHARR said today as follows.
MHARR Past Chairman Stresses Urgent Need For Full DTS Implementation
Washington, D.C., November 20, 2019 – The Manufactured Housing Association for Regulatory Reform (MHARR), in remarks delivered at the most recent Duty to Serve "Listening Session," conducted by the Federal Housing Finance Agency (FHFA) in St. Louis, Missouri, has again called for significant, concrete action by Fannie Mae, Freddie Mac and FHFA to finally implement the statutory "Duty to Serve Underserved Markets" (DTS) in a market-significant manner. This is particularly the case with respect to the nearly 80% of the mainstream HUD Code manufactured housing market financed through personal property (chattel) loans. The DTS directive, enacted by Congress more than a decade ago as part of the Housing and Economic Recovery Act of 2008 (HERA) in order to reverse and remedy decades of discrimination by the Government Sponsored Enterprises (GSEs) against otherwise qualified manufactured homebuyers, has gone entirely unfulfilled and unimplemented by the two GSEs with respect to the vast bulk of mainstream manufactured home purchases financed through personal property loans.
In verbal and written comments (see copy attached) presented to FHFA and GSE officials at the November 18, 2019 "Listening Session," convened to solicit public input on the development and content of the second set of DTS "implementation" plans to be submitted by Fannie and Freddie for the period 2021-2023,  MHARR Past Chairman Edward J. Hussey, Jr. strongly criticized the failure of the GSEs and FHFA to implement DTS at all with respect to the personal property loans which serve the vast majority of mainstream manufactured homebuyers, while simultaneously acting to divert what minimal DTS activity there was during the 2018-2020 period to more costly non-mainstream manufactured homes under Fannie Mae's "MH Advantage" program and Freddie Mac's parallel "ChoiceHome" program. Given these crucial failures, in defiance of Congress' mandate, the GSEs' diversion of DTS outside of the mainstream of HUD Code manufactured housing, and the GSEs' dismal track record with respect to truly affordable HUD Code manufactured housing, Mr. Hussey reiterated the need for accountability reflected in MHARR's call for a congressional investigation to examine and address the emasculation of DTS as it pertains to the manufactured housing market.
In addition, in response to questions from Fannie Mae and Freddie Mac representatives regarding discriminatory local zoning mandates which either exclude or severely restrict the placement of manufactured homes, Mr. Hussey stressed the importance of the enhanced preemption provision of the Manufactured Housing Improvement Act of 2000, and the need for HUD to aggressively assert that preemption in to order protect consumers and the availability of affordable manufactured housing in all regions and areas of the United States.
As the FHFA "listening sessions" regarding the upcoming 2021-2023 DTS implementation plans continue, MHARR expects to present additional comments addressing the urgent need to significantly expand existing elements of the GSEs' initial plans in order to fully serve the mainstream HUD Code manufactured housing market in a market-significant manner, as MHARR has consistently urged since DTS was first enacted in 2008.
The Manufactured Housing Association for Regulatory Reform is a Washington, D.C.-based national trade association representing the views and interests of independent producers of federally regulated manufactured housing.
— 30 –
Related reports that follow and below the byline and notices set the context for the drama that this release made.  Hussey's comments as prepared are linked here as a download.
Surprising 21st Mortgage President/CEO Tim Williams Statements – "Lending Trends in Manufactured Housing," Fact-Check, Analysis
That's your reality-based first installment today of "News through the lens of manufactured homes and factory-built housing," © your runaway #1 biggest and most-read professional information resource, where "We Provide, You Decide." © (News, fact-checks, analysis, and commentary.)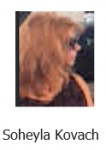 Submitted by Soheyla Kovach for MHProNews.com.
Soheyla is a co-founder and managing member of LifeStyle Factory Homes, LLC, the parent company to MHProNews, and MHLivingNews.com. Connect with us on LinkedIn here and here.
Related Reports:
Click the image/text box below to access relevant, related information.
"White Hat" Manufactured Home Community Operator, MH Retailer Sound-Off on FHFA, Fannie Mae, Freddie Mac, and Duty to Serve Manufactured Home Lending
Investor Alert – Manufactured Housing Institute Paltering Concerns, Fannie Mae's Duty to Serve, plus Manufactured Housing Investing, Stocks Updates
Unique Opportunities for More Competitive Lending for All HUD Code Manufactured Homes
Cavco, Sun, ELS Public Statements Point to Problems for MHI, Fannie, Freddie – Public Officials, Investor, Advocates, Professionals Alerts
MHARR Fingers Fannie Mae, Freddie Mac, and FHFA – "Profoundly False" "Misleading" – Duty to Serve Manufactured Housing Revised Plans
Paul Barretto, Sr. Manager Fannie Mae, Manufactured Housing Initiatives, FHFA Lobbying Regulations, Duty to Serve, and Manufactured Housing Institute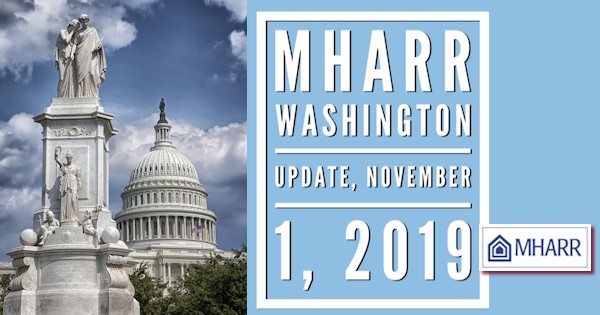 Saturday Satire and Executive Summaries for Manufactured Housing Professionals, Investors, Advocates, Researchers, Public Officials, and Investigators